10 Creative, Pleasing, and Fun Decorative Ideas Using Tassels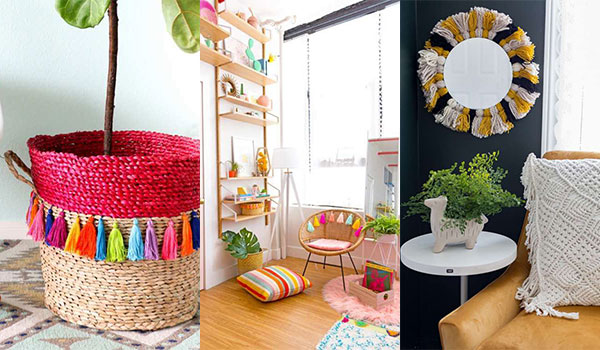 Tassels let you transform the look of any room with minimal effort. It is hard to find a better option for adding color and texture to a space in a fun and creative way. You can change the look of any room within a couple of hours. Many people turn enthusiastic when it comes to decorating with tassels. You can come across numerous ways to craft tassels. Twine, yarn, or embroidery floss can be used based on the tassel size. If you use your imagination and creativity, you can make your space incredibly beautiful. Check these 10 inspiring ideas when it comes to decorating with tassels.
1. Crafting Tassels and Decorating a Wicker Chair
This idea teaches you how to craft tassels and decorate a wicker chair beautifully.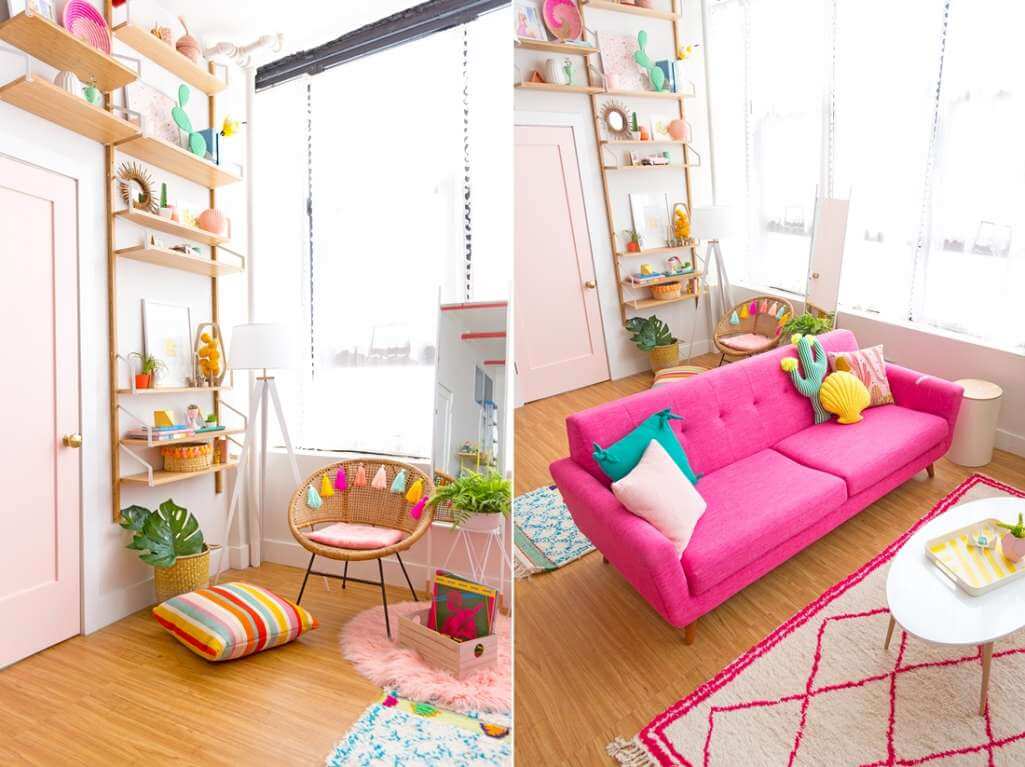 2. Make Plant Storage or Cover by Gluing Tassels to a Basket
It puts forward a simple method of gluing tassels to a basket for creating plant storage or cover.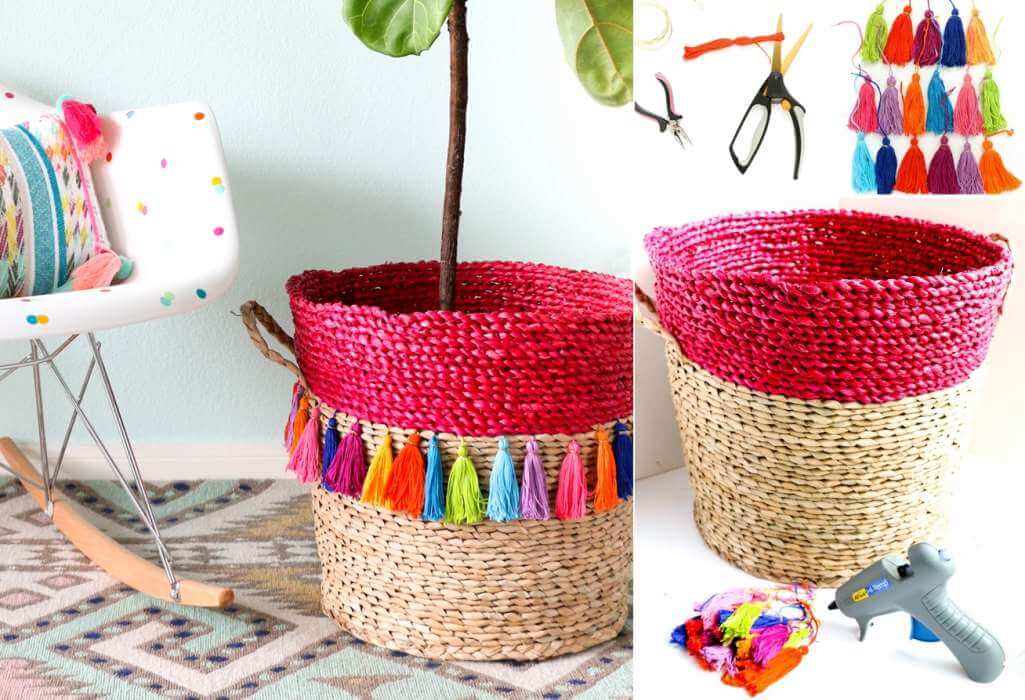 3. Make a Mobile for Your Baby Nursery
You can use tassels to make a mobile for your baby's nursery. This idea also teaches you how to use pom-poms to make a beautiful, pastel candy-colored baby nursery.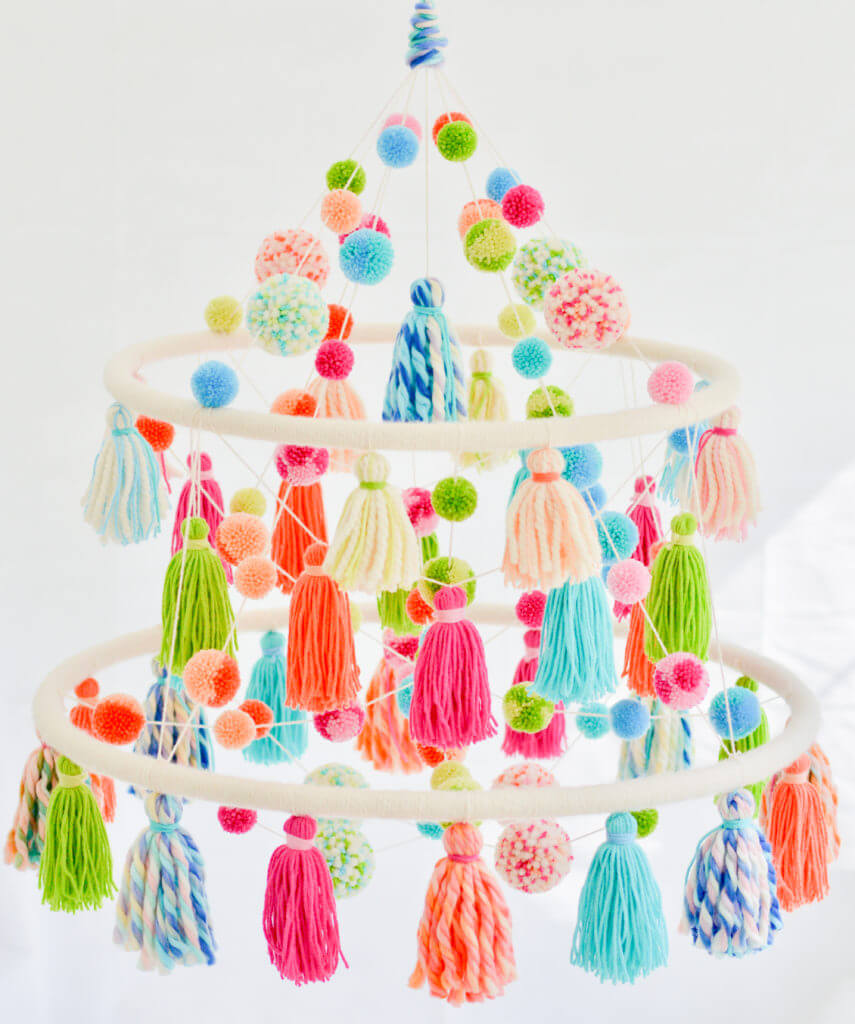 4. Create a Wall Hanging Using a Wooden Dowel and Tassels
A wooden dowel should be tied to thick tassels to create an attractive wall hanging.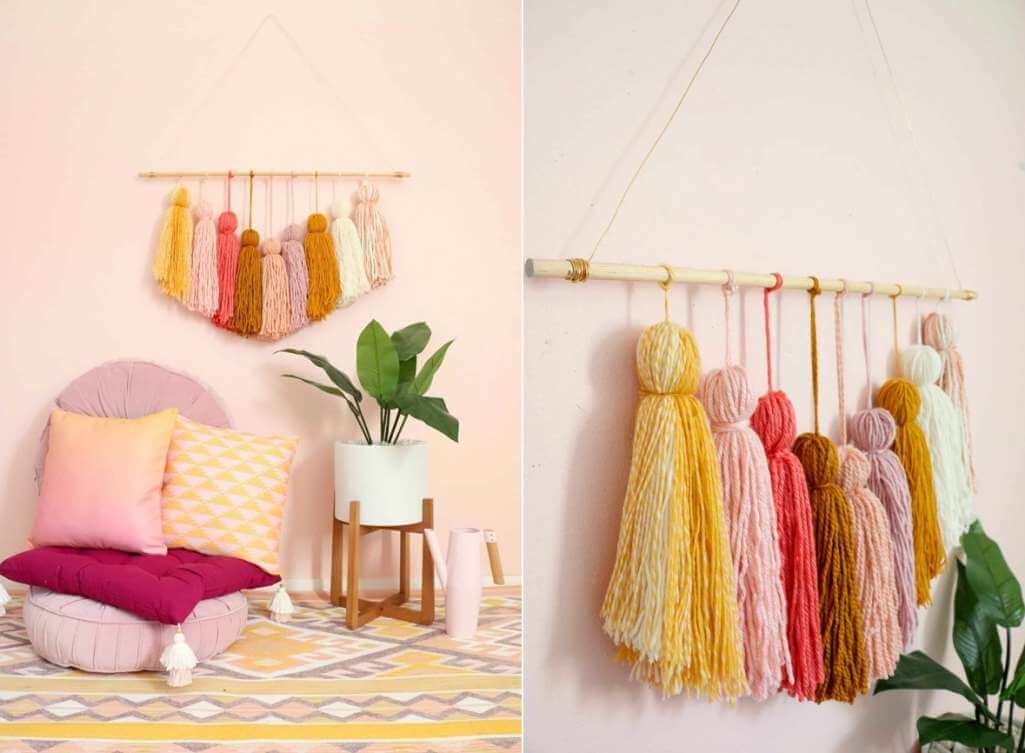 5. Use Yarn Tassels to Make a Plain Mirror Attractive
This idea teaches you to decorate the sides of a plain mirror using yarn tassels.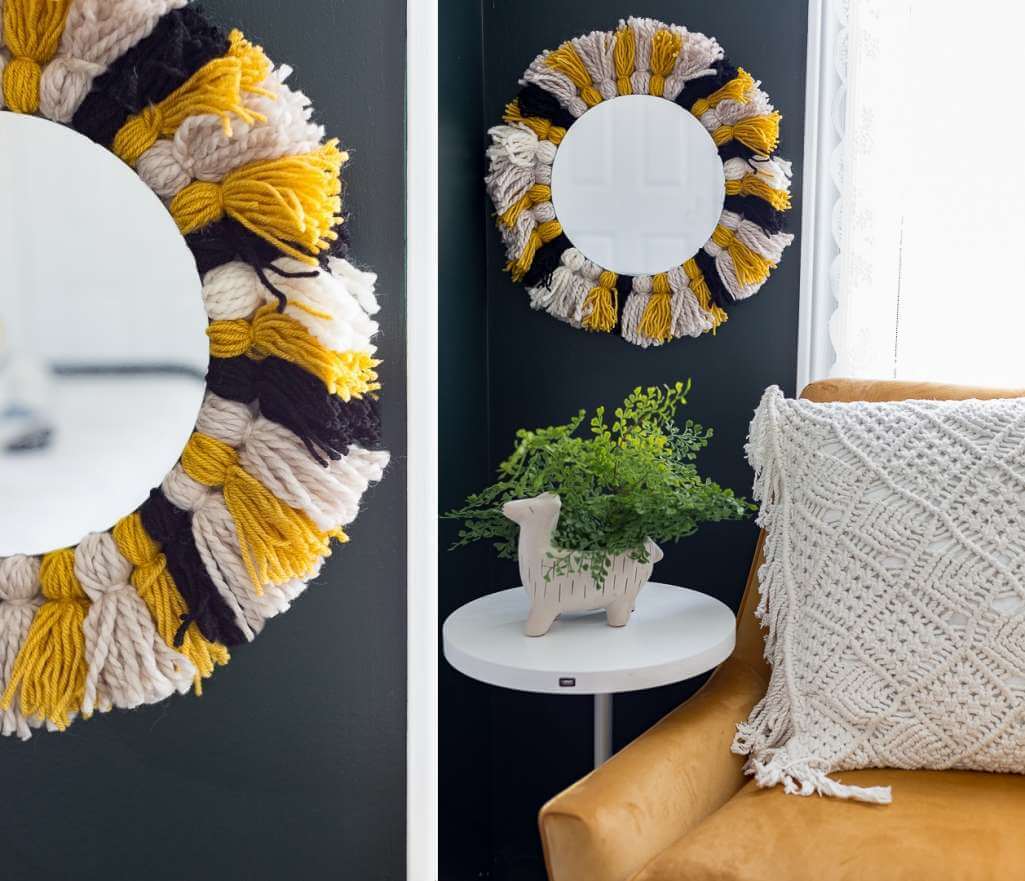 6. Utilize Tassels to Make a Window Valance Garland
You can find different creative ways of decorating with tassels. This method talks about how to use tassels to make a window valance garland.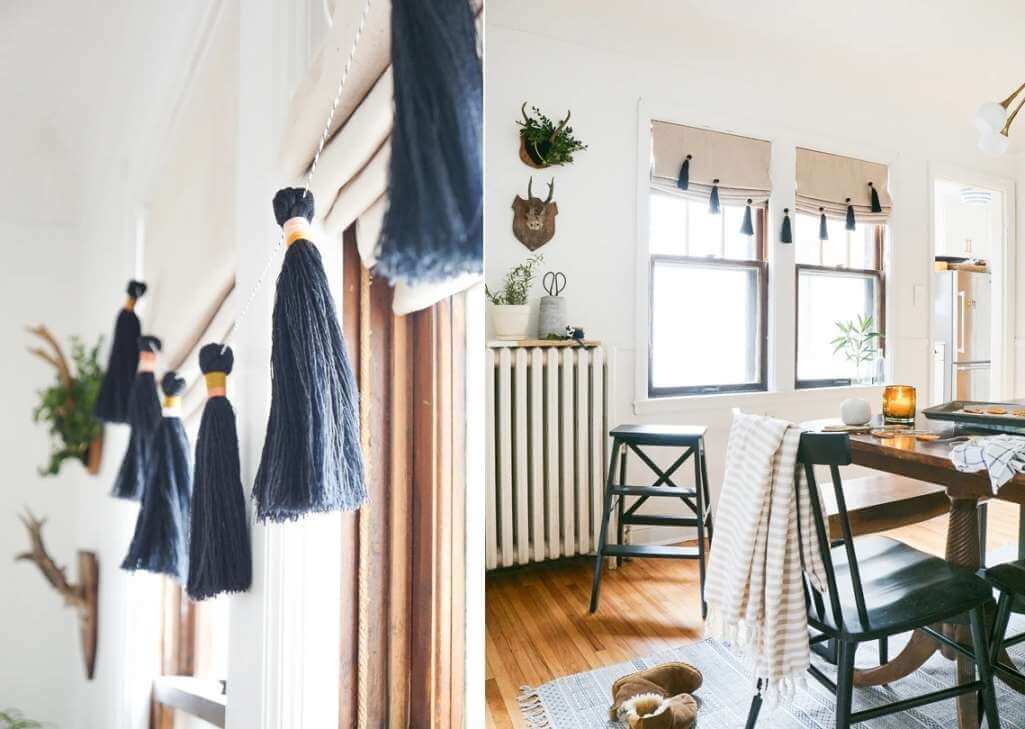 7. Use Tassels to Decorate Duvet Edges
If you sew tassels with gaps, you can make the duvet edges more beautiful.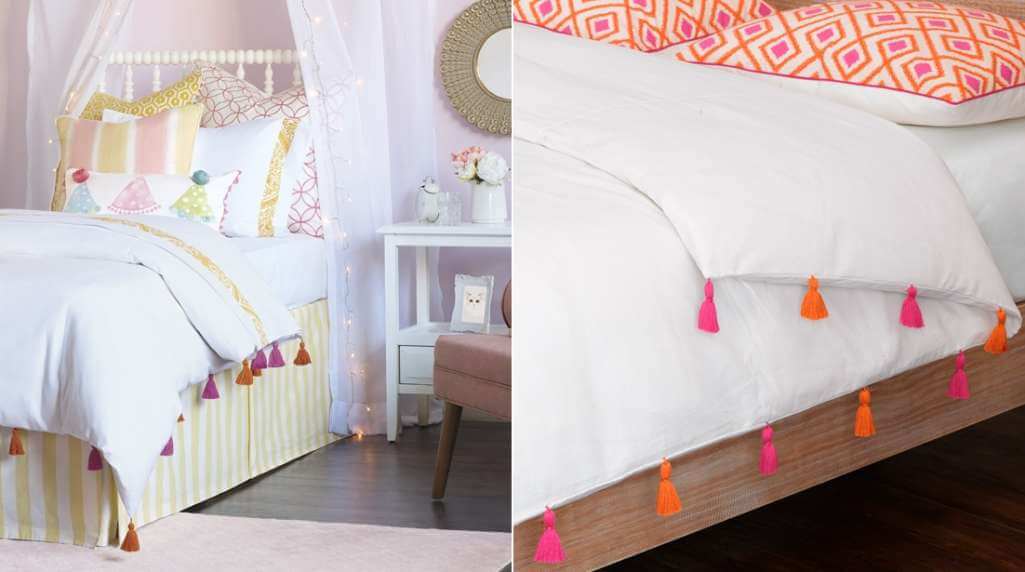 8. Transform the Look of Your Curtains Using Tassels
This method puts forward a simple method of sewing tassels to your curtain edges. The color of the tassels will look more prominent than the color of the curtain.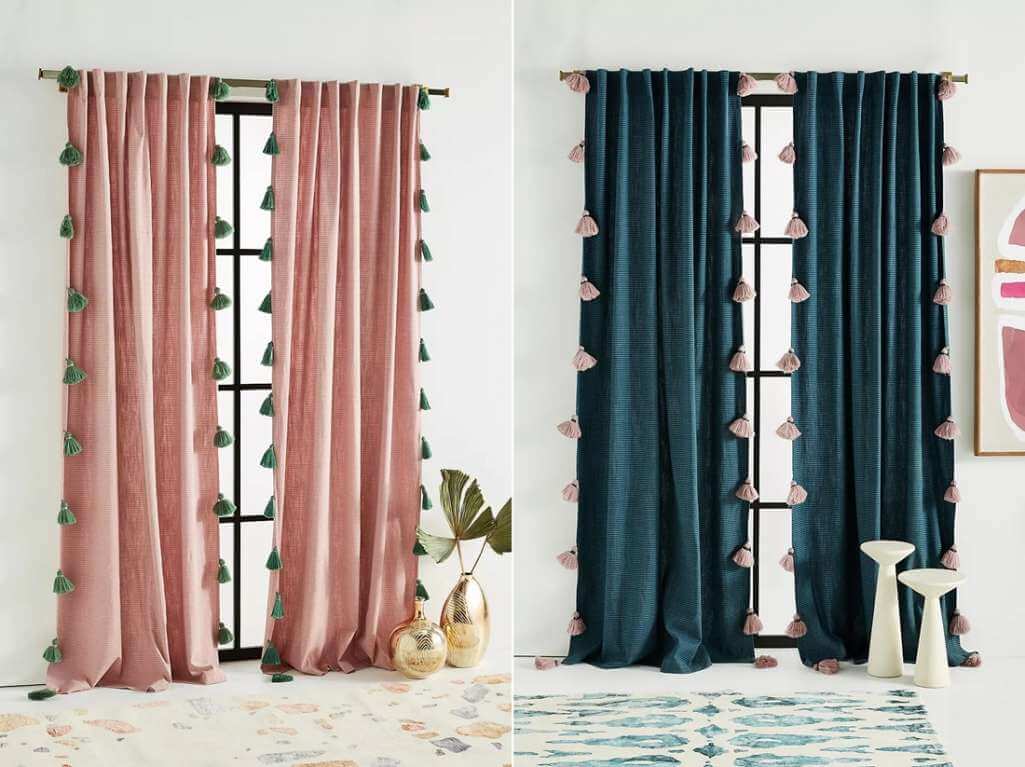 9. Use Tassels to Make the Border of a Rug More Pleasing
Tassels let you decorate the Border of a rug in a pleasingly and attractively.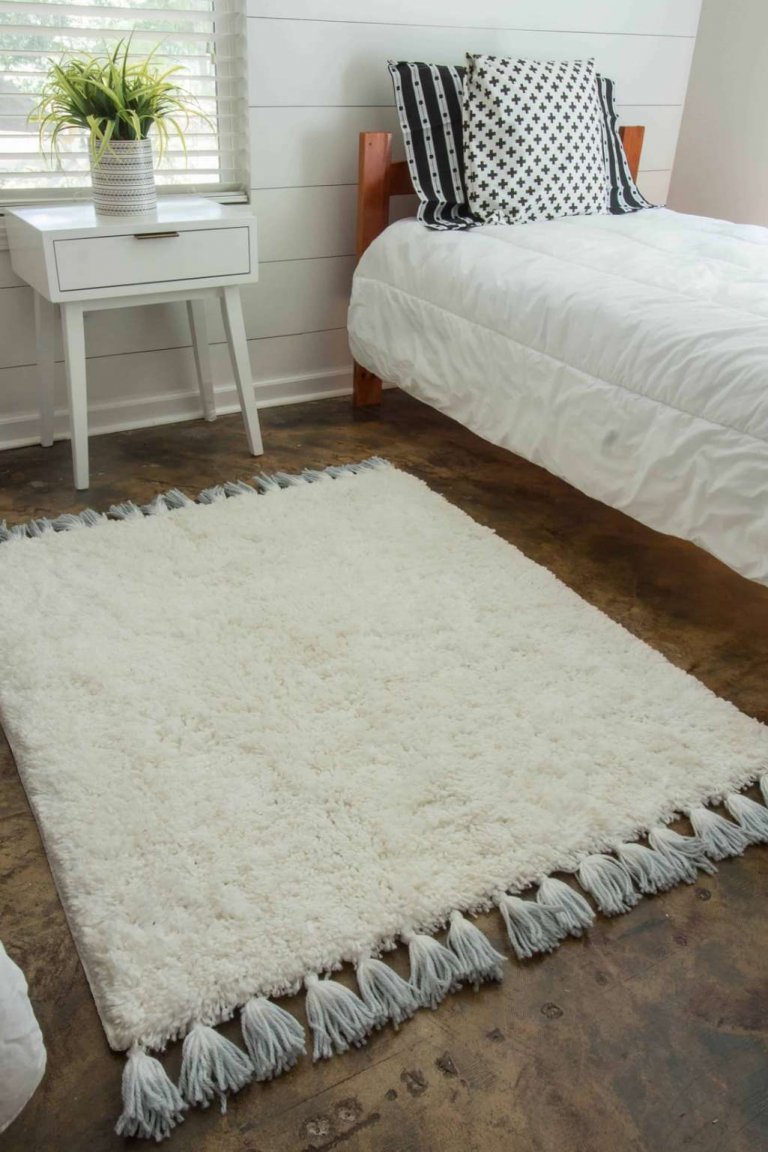 10. Decorate Dresser Knobs Using Tassels
Tassels of any color can be added to the dresser knobs to make them more appealing.