10 Genius Decorations Inspired by Train or Train Track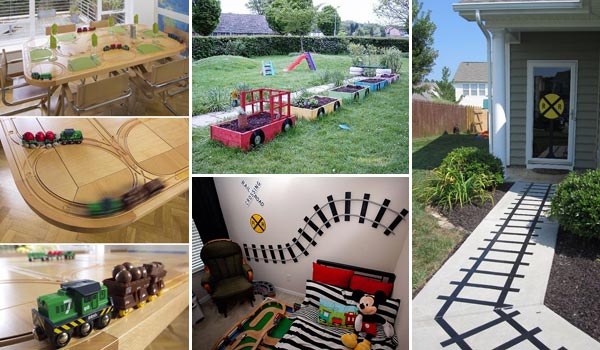 Toy trains and tracks are so much fun. When I was a child, my biggest dream was to have a toy train set, and I always enjoyed playing with them. Most children love toy trains, but they aren't just for playing; there are also numerous brilliant DIY home decoration and garden projects inspired by train sets.
If you're looking for train decoration ideas or ways to incorporate train decor into your living space, you'll find plenty of creative inspiration. Whether it's adding a charming train-themed centerpiece to your dining room or crafting a whimsical garden railway, there are endless possibilities to infuse your home and garden with the delightful charm of trains.
So If you are a train enthusiast and want to create something unique for your kid's room or decorating projects, you've come to the right place.
1. DIY Train Tracks From Pool Noodles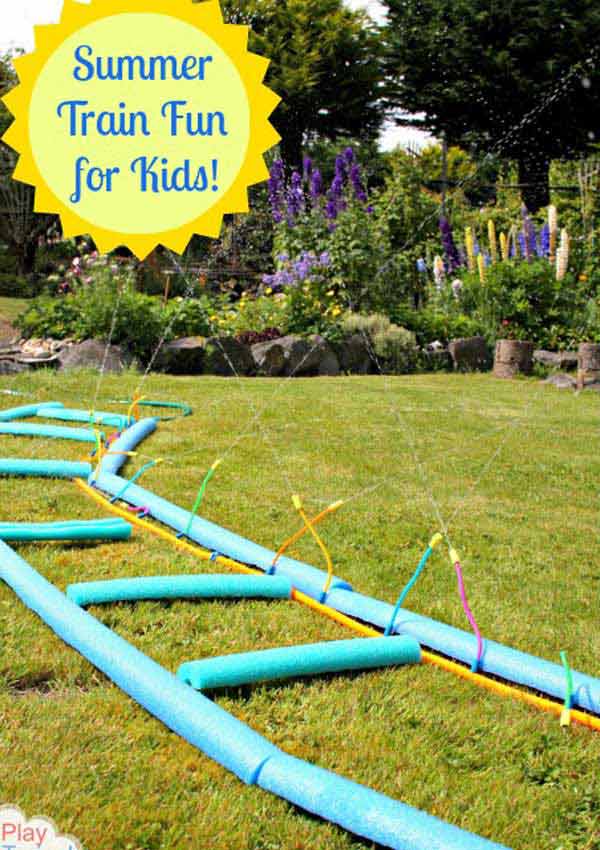 Create train tracks using pool noodles, and you can even add sprinklers to make your backyard a sunny, fun-filled play space your kids will adore.
Source: play-trains.com
2. DIY Train Bed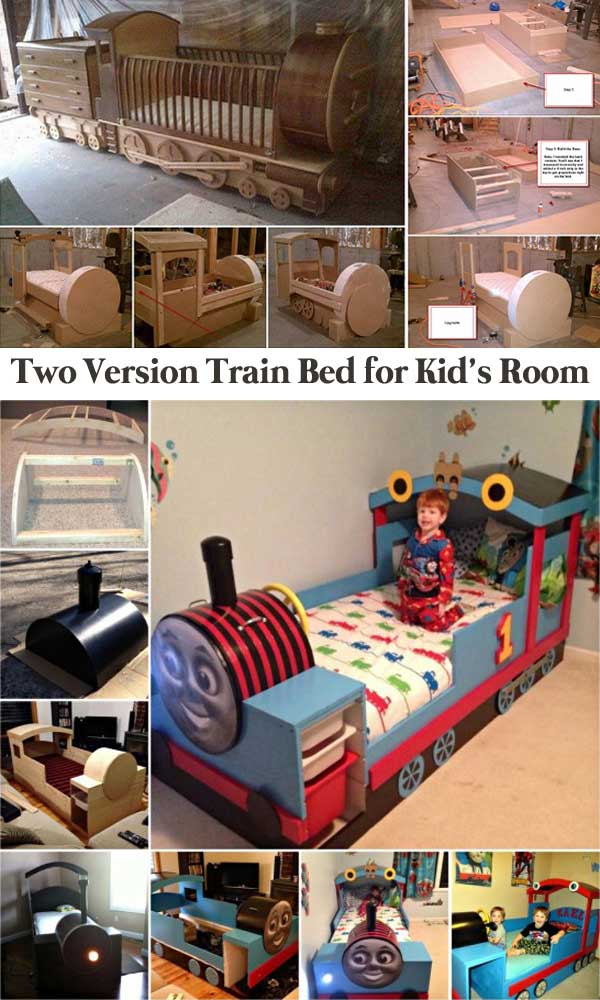 While a train bed won't actually take you on a journey, it will certainly delight your kids and become a charming train decoration in their train-themed room.
Crafting this bed may require some time and effort, but the end result will bring immense joy and satisfaction.
Your children will be over the moon with this delightful train-themed decoration piece!
Above project tutorial ====> instructables.com Bottom project tutorial ====> instructables.com
3. Wooden Railway Table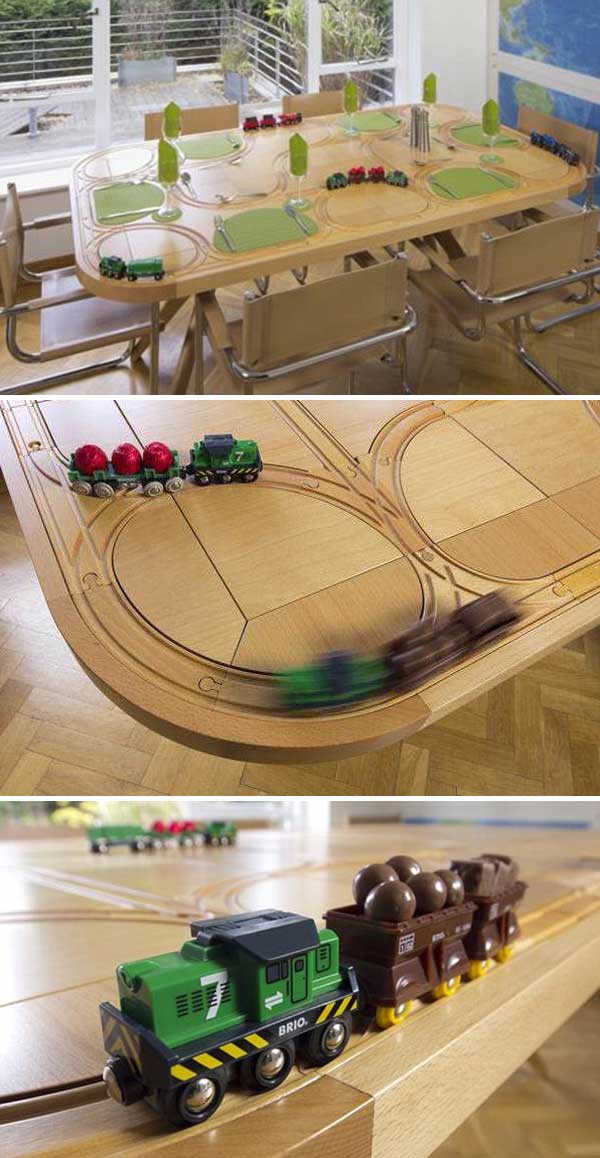 Imagine a dining table made of carefully arranged wood tiles, each featuring miniature railroad tracks that host food trains as they chug along, delivering delicious meals right to your plate.
This creative train-inspired dining table is a delightful addition to any train-themed room or a unique conversation piece in your dining area.
Building this table is a craft project that combines the warmth of natural wood with the fascination of trains, making it a perfect DIY home decor project for train enthusiasts.
With a little effort, you can create a one-of-a-kind dining experience that combines aesthetics and functionality, turning your mealtime into a train adventure.
Source: dailymail.co.uk
4. Train-Inspired Walkway

Transform your front yard's walkway into a charming train track masterpiece with minimal materials and effort. All you need is some electrical tape and a bit of creativity, and voila!
Your pathway becomes an enchanting journey for both guests and passersby. This simple yet genius train track decoration adds a touch of whimsy to your home's exterior, showcasing your love for trains while boosting your curb appeal.
So, roll up your sleeves, grab that electrical tape, and get ready to create a delightful entrance that will leave everyone impressed. It's a fun and easy project for train enthusiasts and DIY decorators alike.
Bottom Image Source: nstardiebirthdayparties.blogspot.com
5. Crafting a Tasty Train Snack Display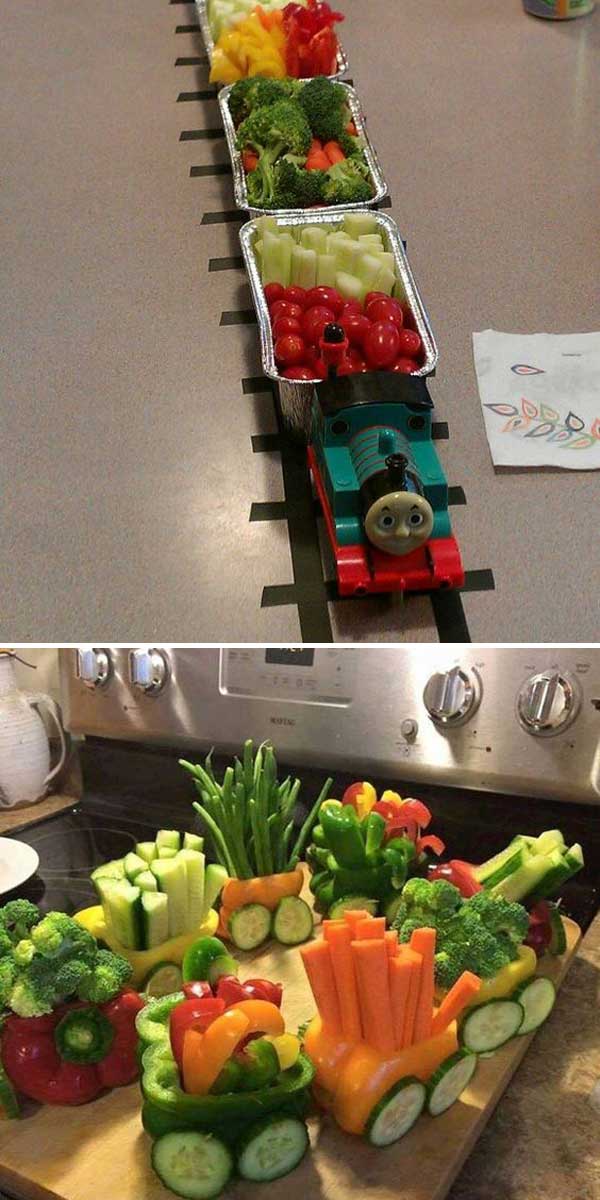 Are you looking for a clever way to serve snacks at your next gathering? Well, look no further!
You can create a snack train using just a few packs of aluminum loaf pans and a roll of electrical tape.
It's a fun and practical decoration idea inspired by trains that's sure to delight both kids and adults.
These aluminum loaf pans act as perfect compartments for various snacks, from chips to candies, providing a unique and interactive way to enjoy your favorite treats.
6. Set the wooden railway together with chalkboard to the wall for your daily MEMO: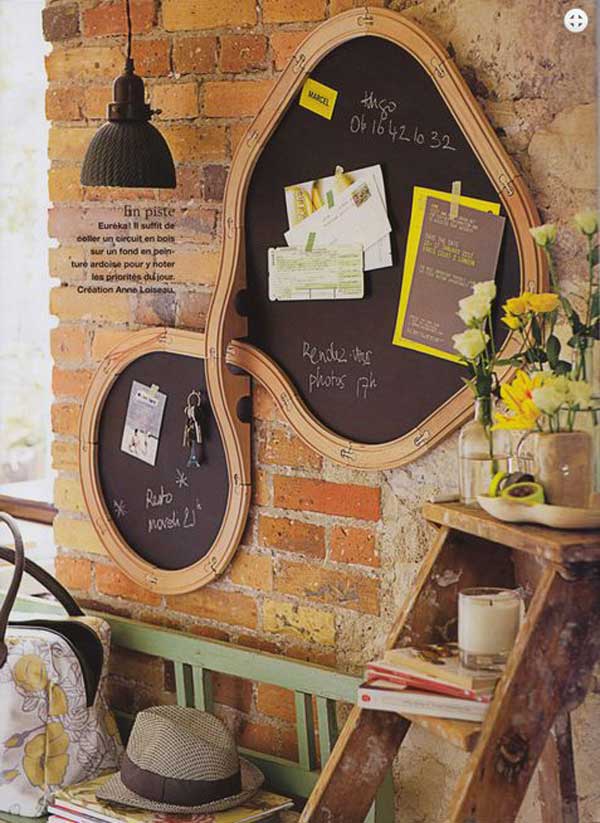 Ever wished for a more fun and interactive way to keep track of your daily to-dos and memos? Look no further than this creative train-inspired decoration idea!
By setting up a wooden railway on your wall with an attached chalkboard, you can transform your daily reminders into an engaging and visually appealing experience.
This unique home decor piece not only adds a touch of train-themed charm to your space but also serves as a functional chalkboard for jotting down important notes, shopping lists, or inspiring quotes.
Source: behangfabriek.com
7. Crafted from old wine barrels to small logs, these DIY train planters will enhance the aesthetics of your garden: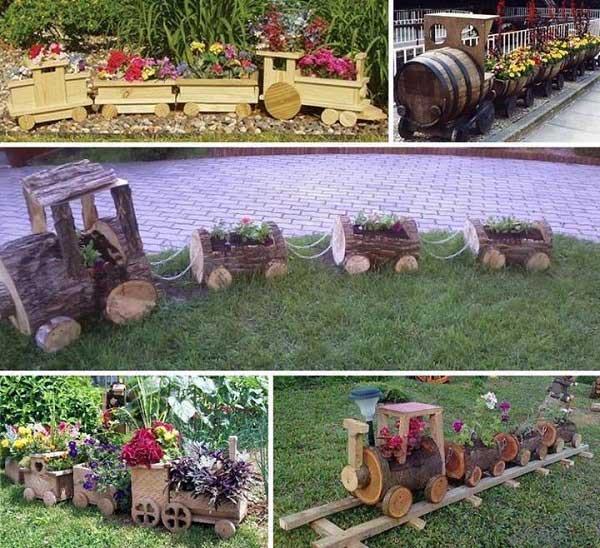 Enhance your garden's charm with DIY train planters crafted from old wine barrels and small logs. These outdoor train decorations offer creative railroad decorating ideas to spruce up your outdoor space.
With a touch of whimsy, they not only beautify your garden but also provide homes for your favorite plants. Discover how these charming train planters can effortlessly transform your garden's ambiance.
Alternatively, you can construct a garden bed designed in the shape of a train: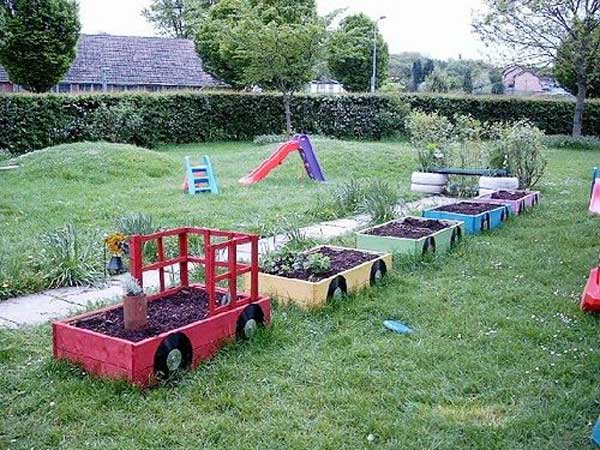 8. A suspended train track. Is it a cool way to decorate a bedroom or a playroom ceiling: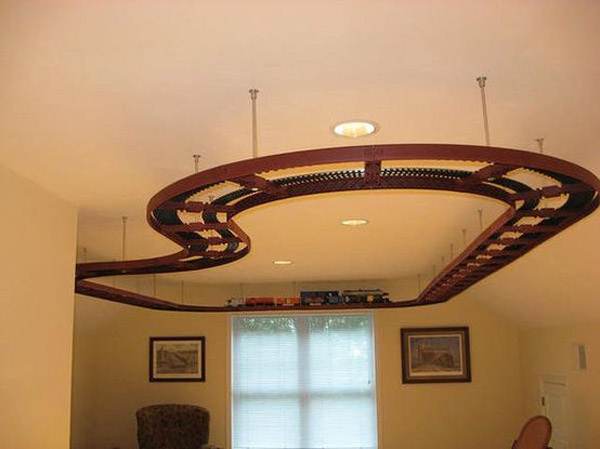 Source: designdazzle.com
9. A DIY wall train track is perfect for a train themed playroom: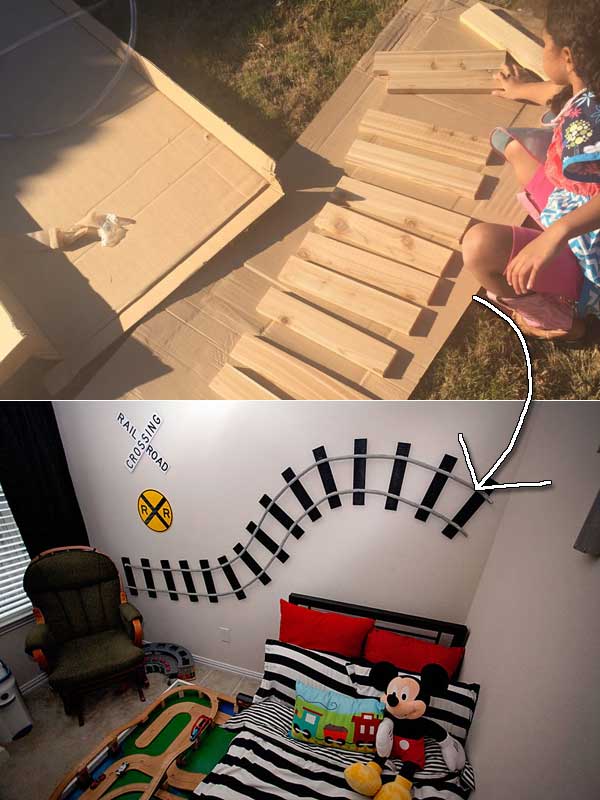 Get tutorial for above project from here ====> babymakingmachine.com
10. Create a wooden rail track and mini houses in your garden to provide hours of fun for your kids: