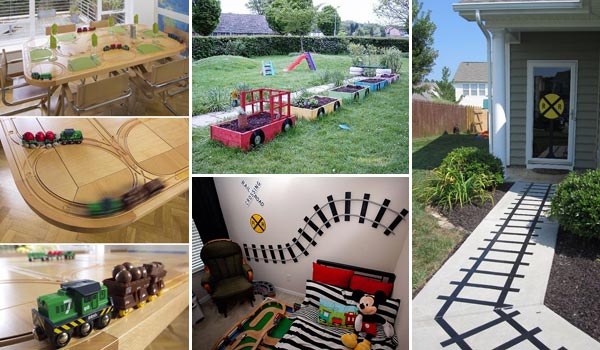 Toy trains and tracks are really fun. When I was a child, my biggest dream was to have a toy train set I would always enjoy playing with them.  Most children love toy trains, but they are not only for playing, there are a lot of brilliant DIY home decorations and garden projects inspired by train set. If you are a train lover and want to make something unusual for your kid's room or decorating projects, then you are on the right place to be.
1. Make train tracks out of pool noodles, its sprinklers will let your kids love to play outside in the sun.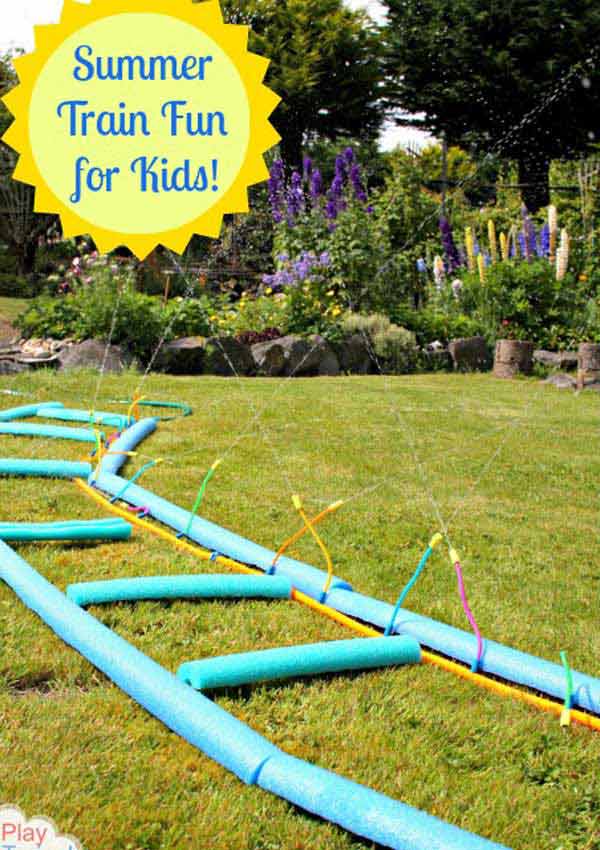 Source: play-trains.com
2. Train bed is perfect for a boy's room: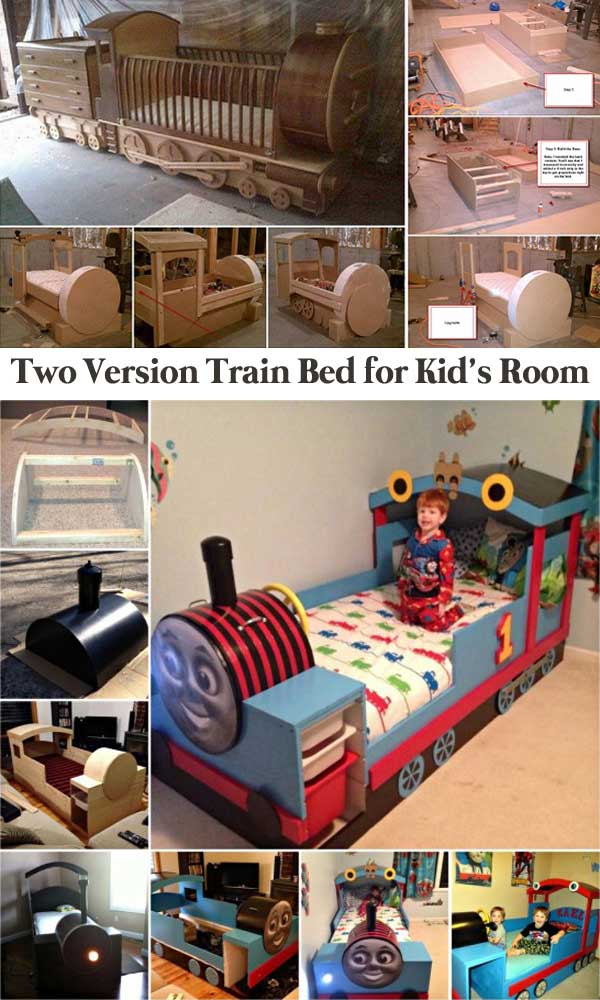 Above project tutorial ====> instructables.com    Bottom project tutorial ====> instructables.com
3. Dining table made of wood tiles with railroad tracks for food trains: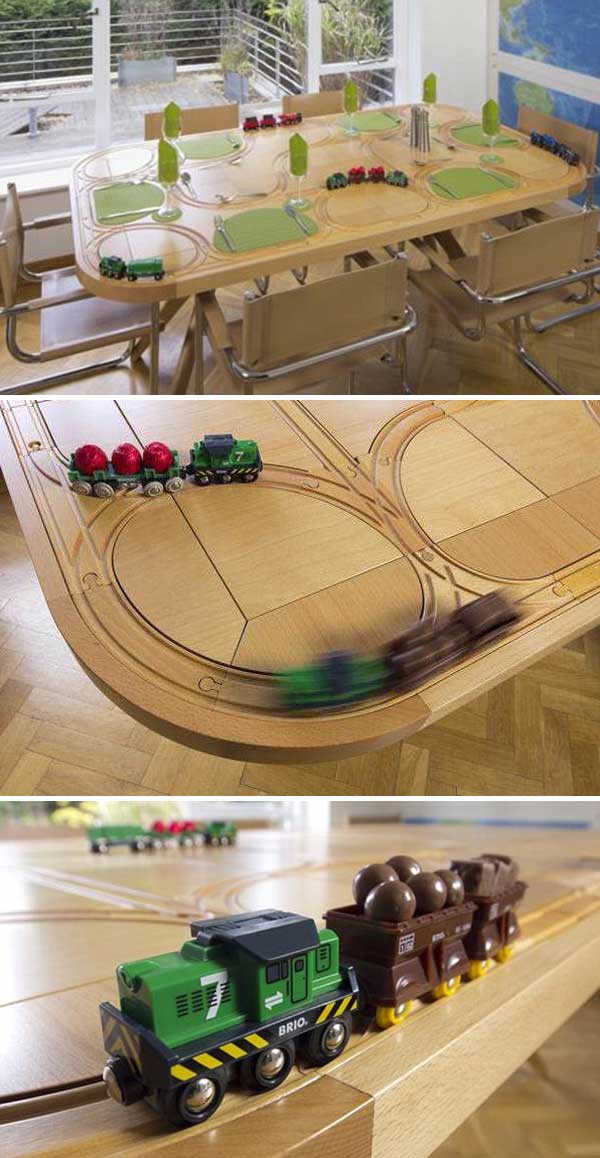 Source: dailymail.co.uk
4. Make a train track along front yard walkway. You don't need much more stuff to build it, just tape with electrical tape and voila:

Above Image Source: ladyslittleloves.com    Bottom Image Source: nstardiebirthdayparties.blogspot.com
5. Simply use several packs of aluminum loaf pans and a roll of electrical tape to make a snack train: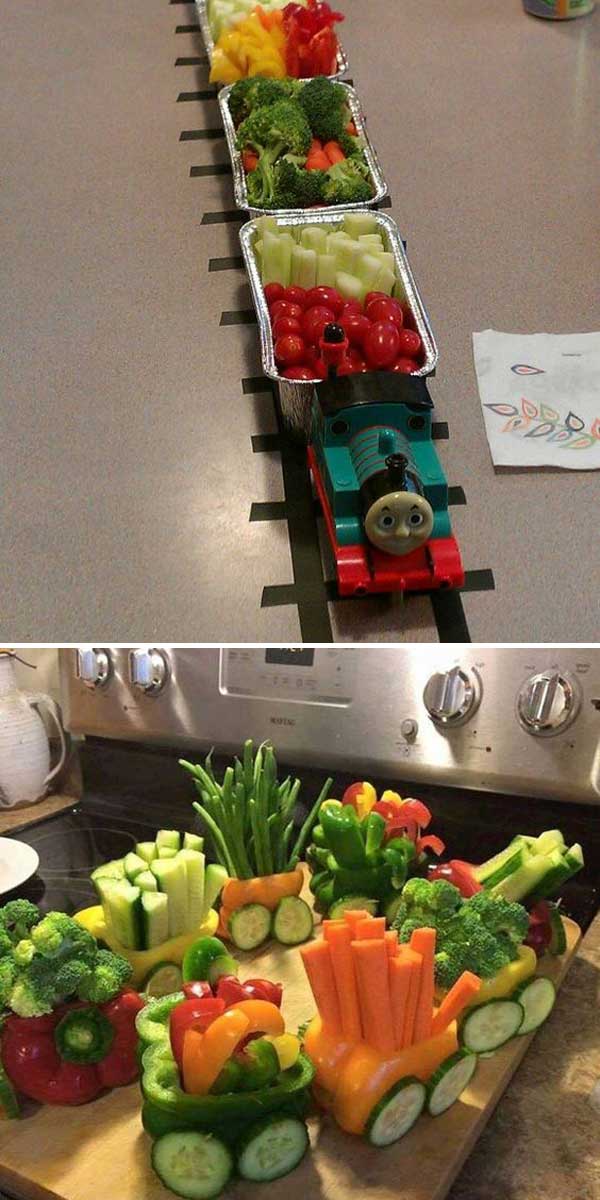 Above Image Source: pinterly.com    Bottom Image Source: facebook.com
6. Set the wooden railway together with chalkboard to the wall for your daily MEMO: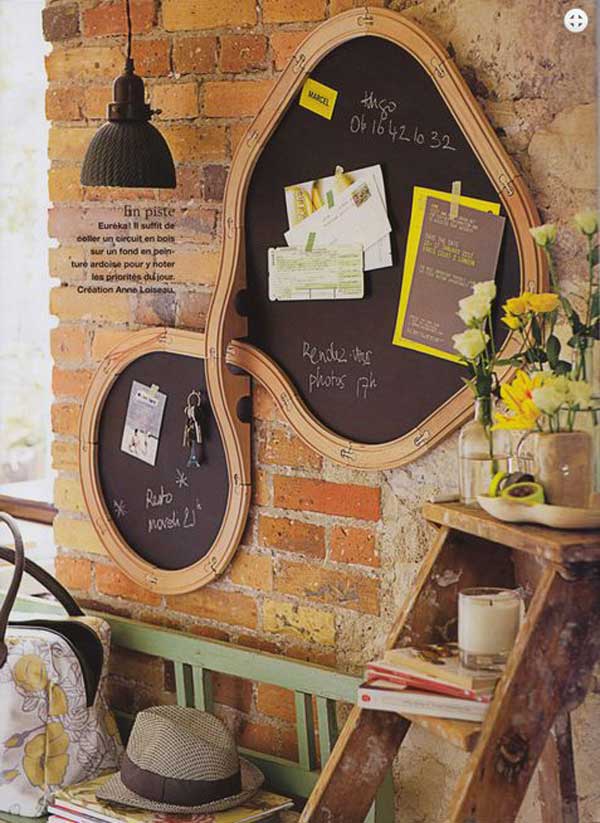 Source: behangfabriek.com
7. Made from old wine barrels to small logs, these DIY train planters will improve the look of your garden: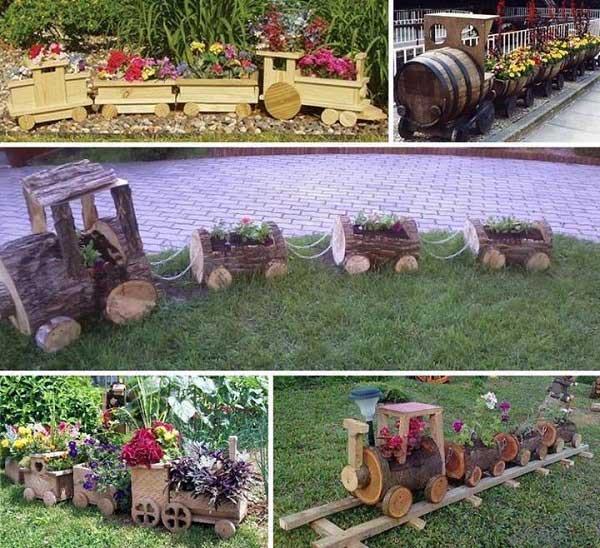 Source Unknown.
Or you can build a garden bed like a train: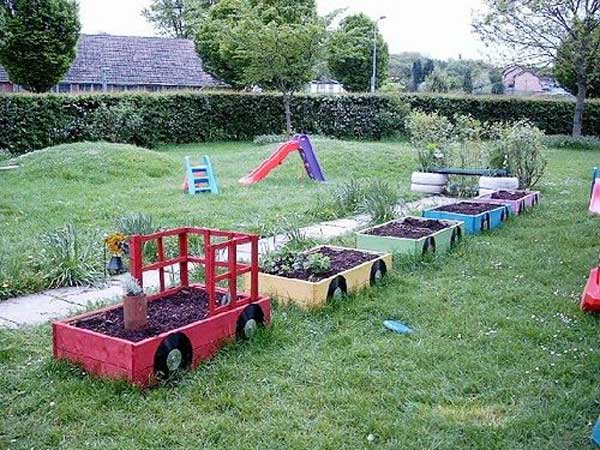 Source Unknown.
8. Suspended train track. Is it a cool way to decorate a bedroom or a playroom ceiling: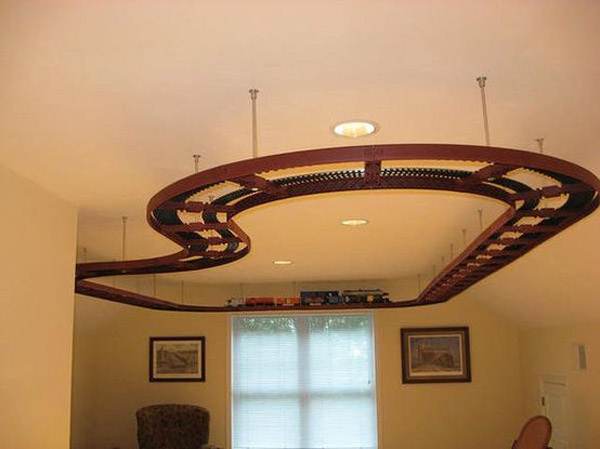 Source: designdazzle.com
9. DIY wall train track is perfect for a train themed playroom: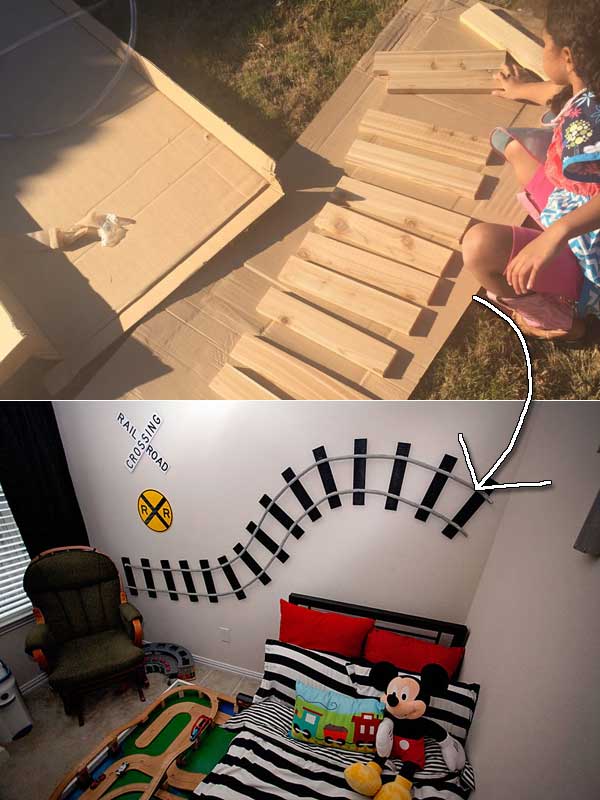 Get tutorial for above project from here ====> babymakingmachine.com
10. Create a wooden rail track and mini houses in your garden to give hours of fun to your kids: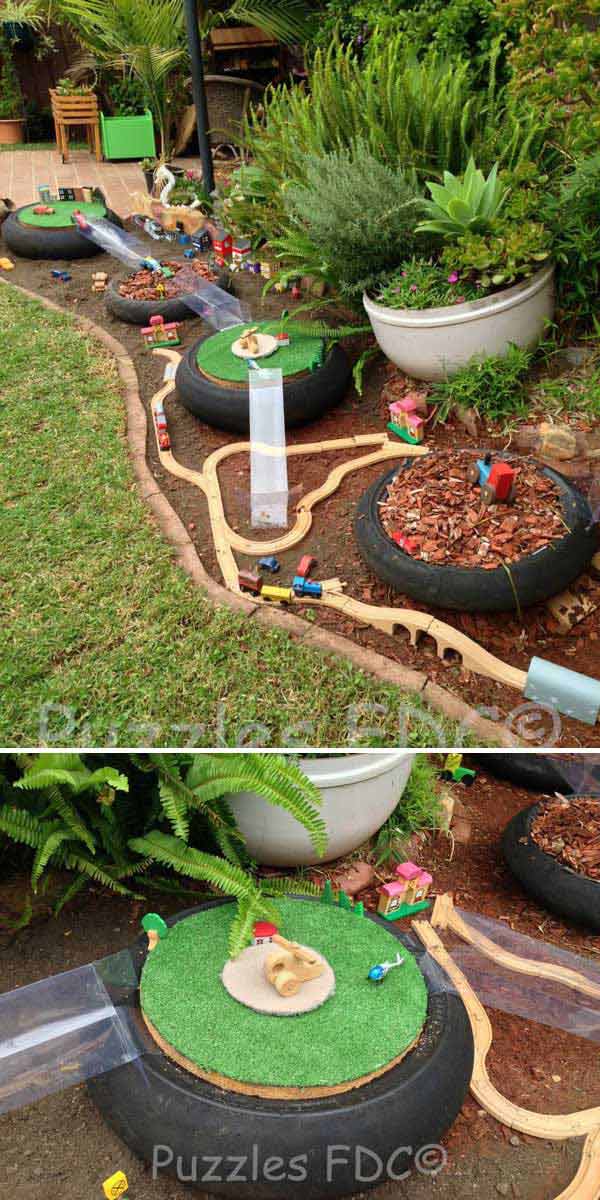 Source: facebook.com/The Puzzles Connection