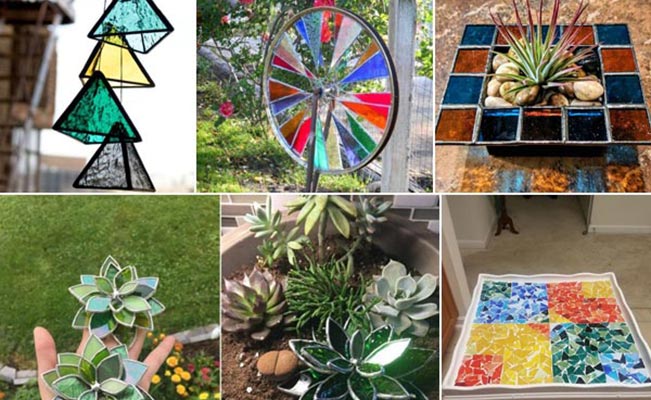 Stained glass has a long history and is commonly used in decorating projects such as cathedral windows. Because of its rich patterns and colors, stained glass can create stunning effects indoors or outdoors. If you love stained glass, here are some great opportunities to learn about amazingly creative stained glass projects that can beautify your home and garden:
1. Have you any old bicycle tire rims lying around your house? Turn them into these gorgeous DIY stained glass garden spinner: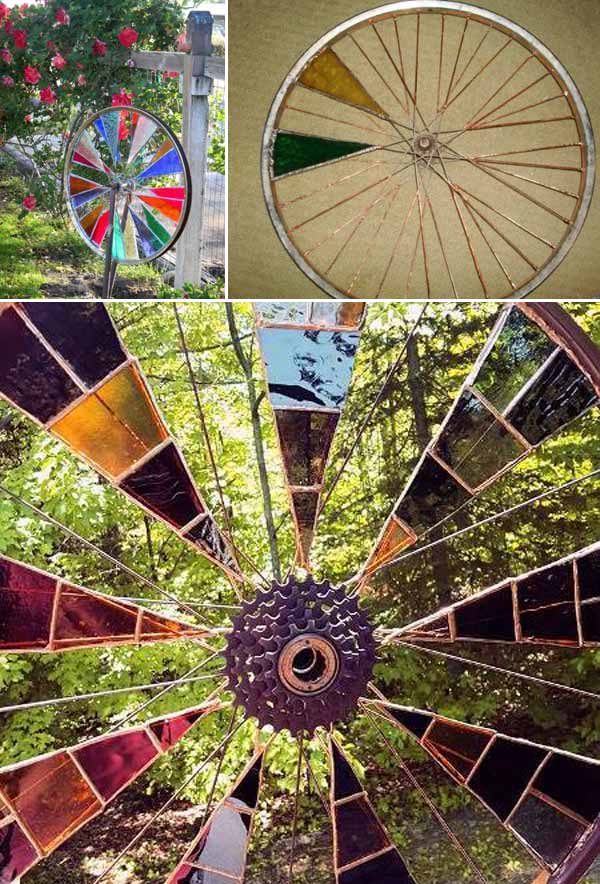 Tutorial: fleamarketgardening.org
2. Create your own stained glass garden globes using a cheap glass fish bowl from the Dollar Store and some paints.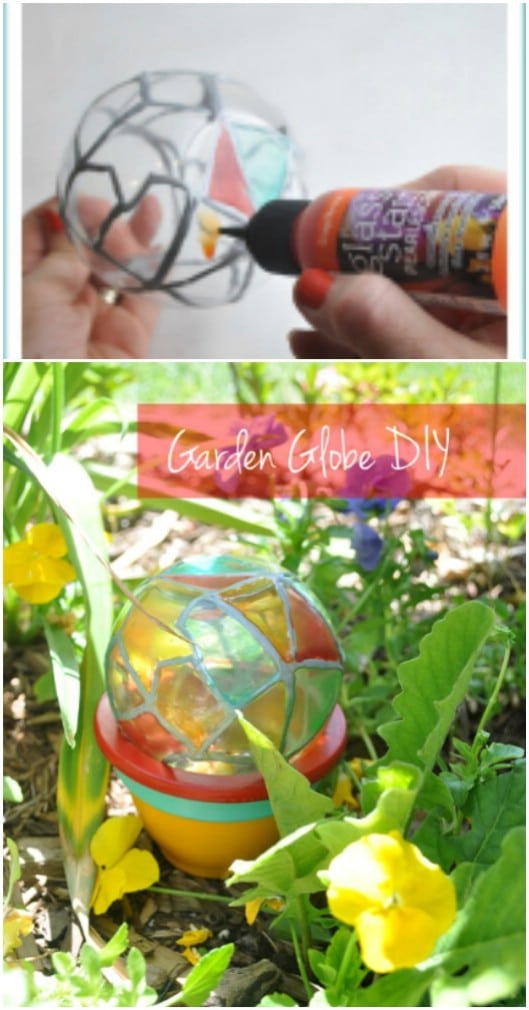 Tutorial: chicacircle
2. Give that ugly old table a new life by adding a mosaic stained glass top: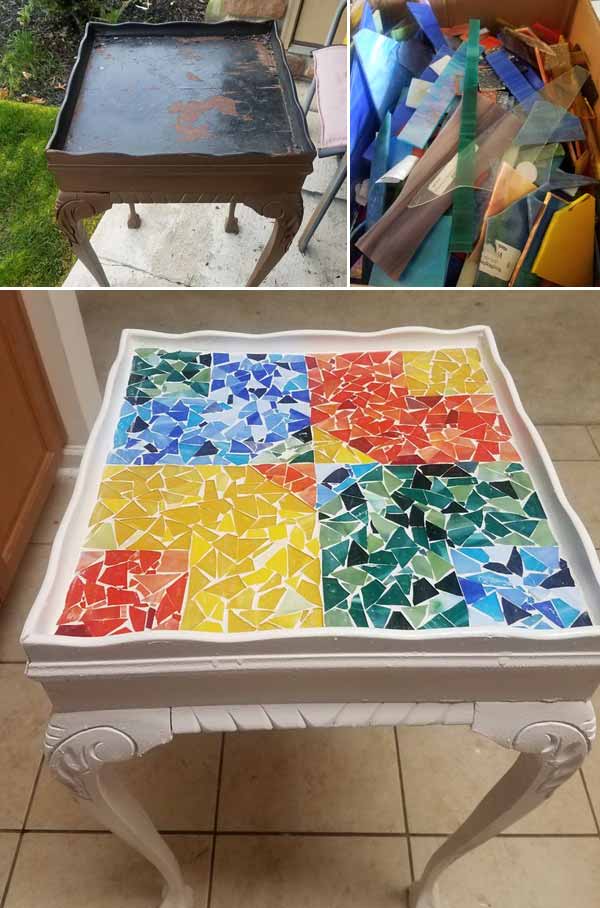 Tutorial: instructables.com
3. Stained glass does well in decorating tabletop smaller planters and highlight your plants and succulents: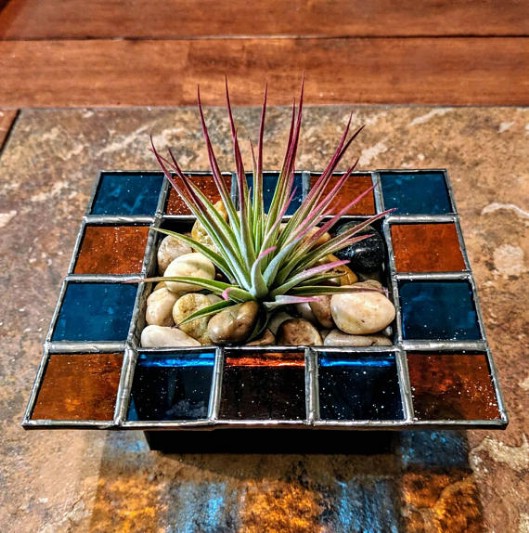 Image via: etsy.com (but it is sold out).
4. It creates incredible beauty when the sunshine goes through this garden sculpture crafted from stained glass and driftwood: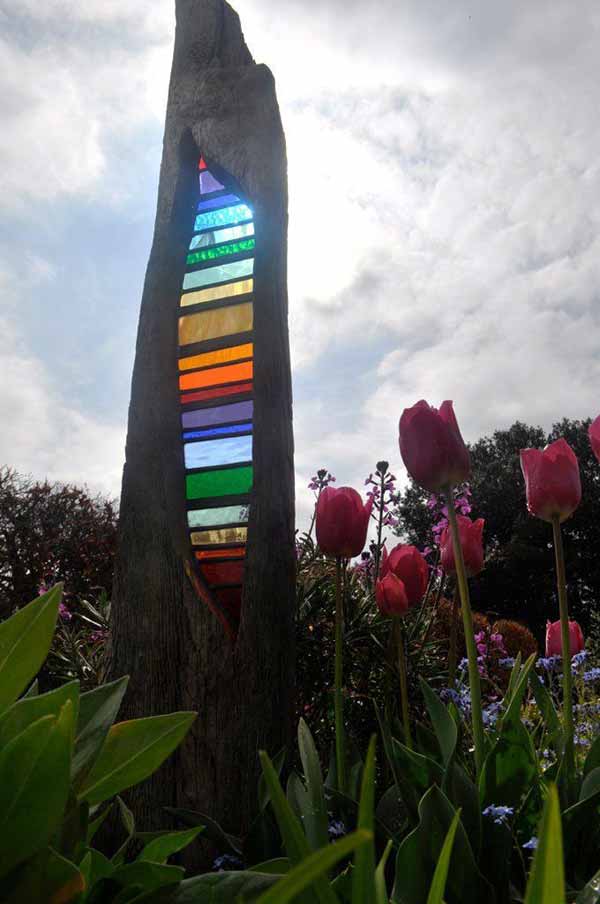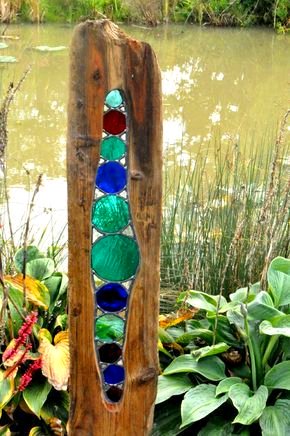 Image via: louisevdurham.com
5. Add a touch of magic to your window by an incredible art installation with stained glass pyramids: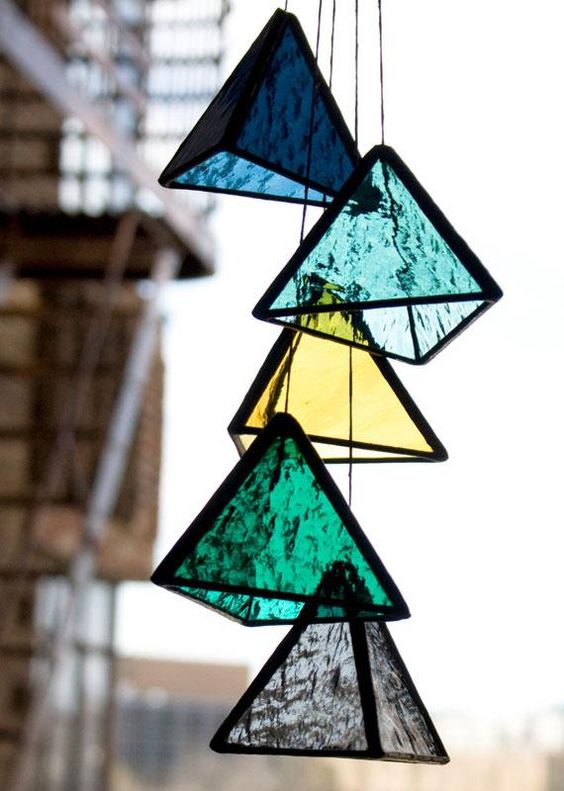 6. With rich colors and patterns, stained glass blends brilliantly with the rustic feel of these copper lanterns: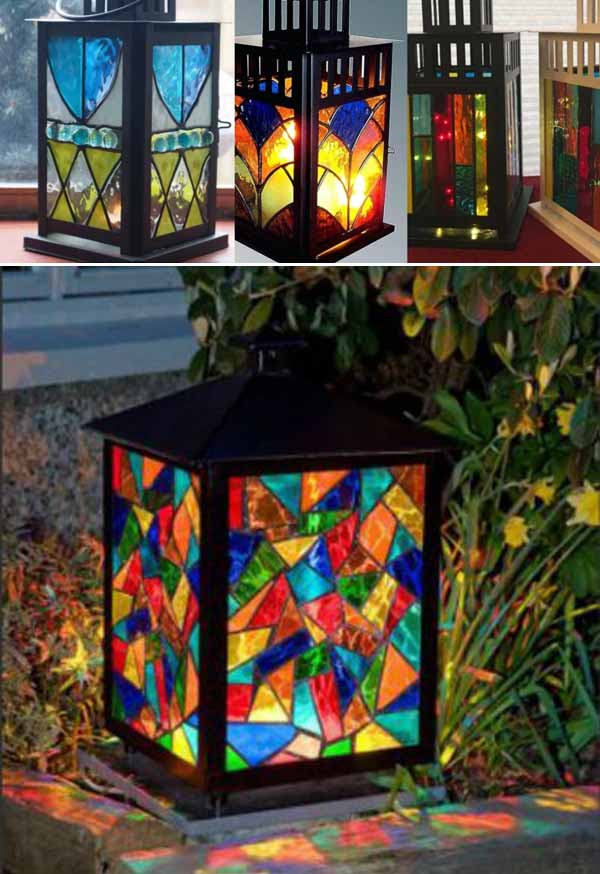 7. Keep the books in their place with stained glass bookends that are a decoration themself: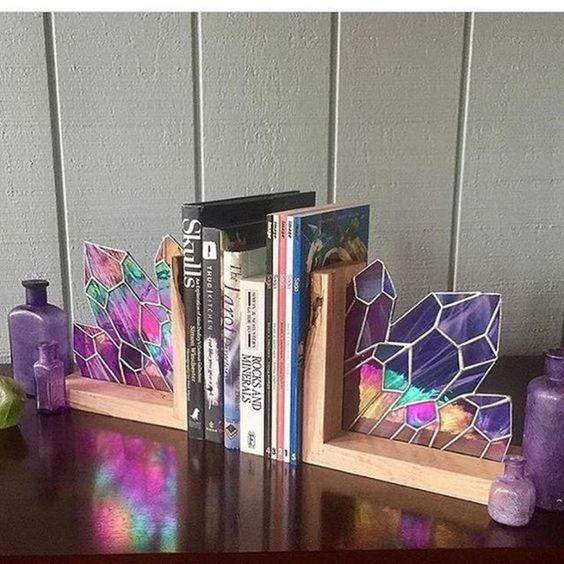 8. These stunning stained glass succulents can stay green forever and do not need any maintenance: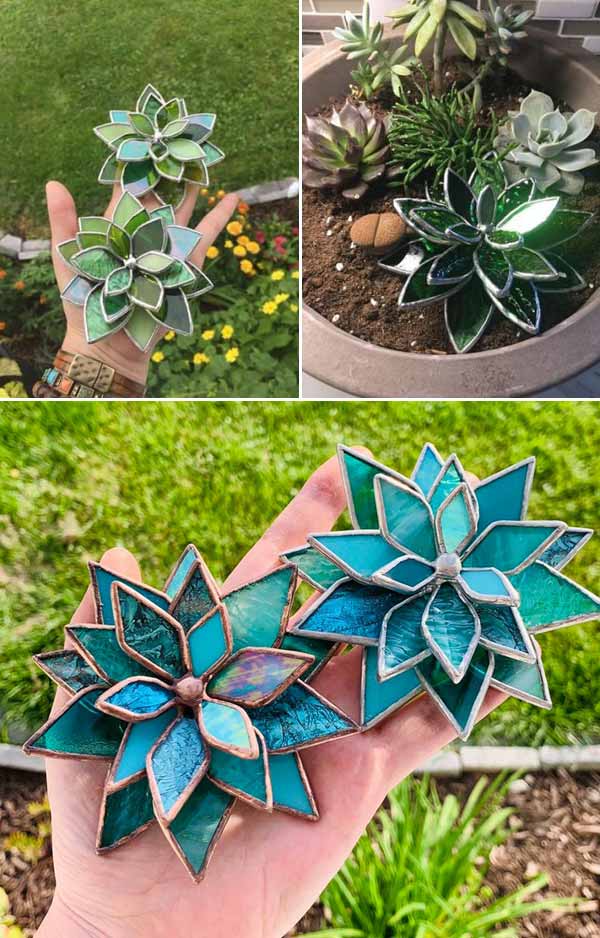 Image via: etsy.com
9. Stained glass can be a decorative element to turn a bland window into a stunning window: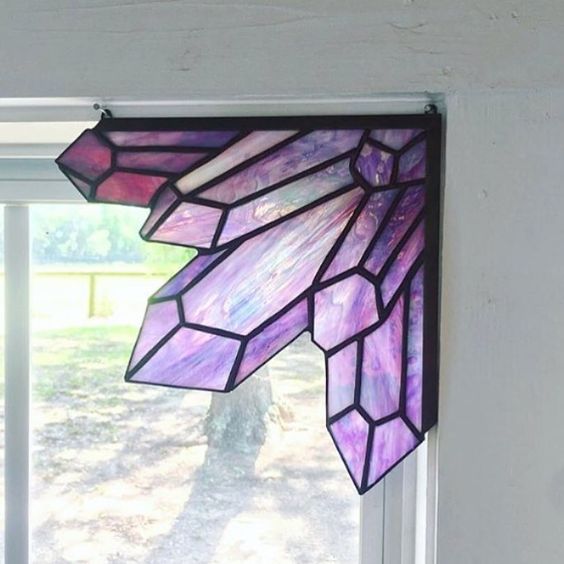 10. It is an excellent way to transform a boring wooden fence into an eye-catching garden feature: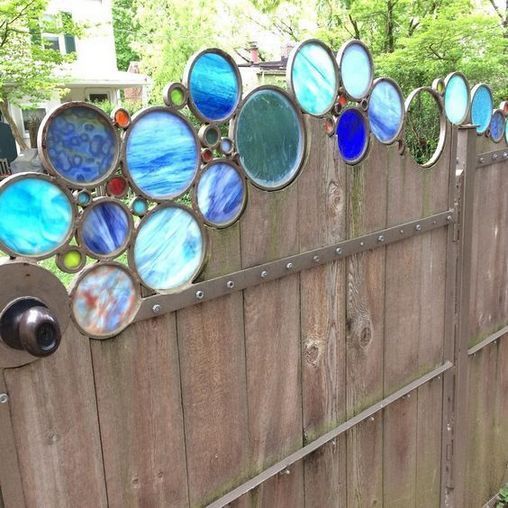 11. Create a stained glass panel for a special kitchen window. Imagine how much brighter and cheerier your kitchen could be: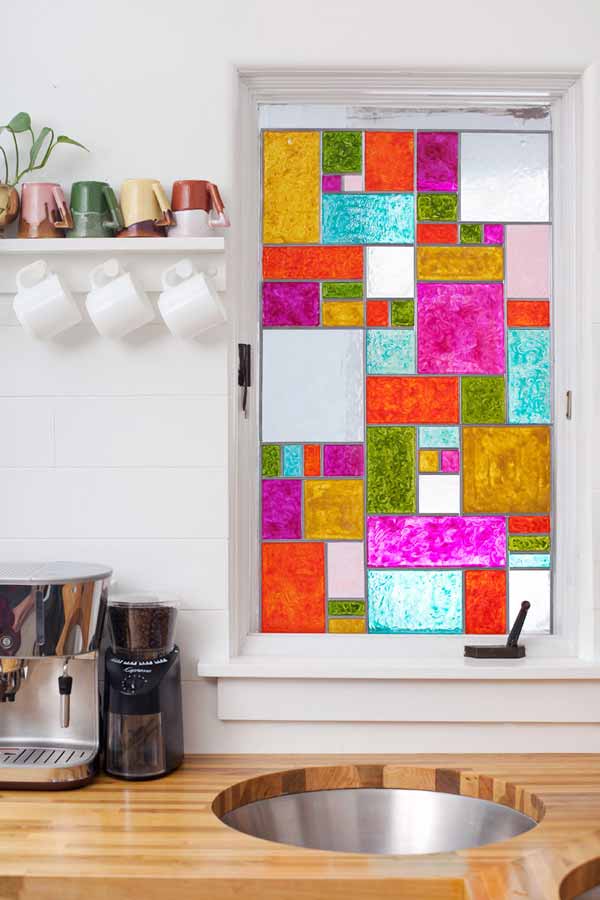 12. Hanging stained glass window panels not only are a beautiful decoration, but they also add extra privacy while you're relaxing on a porch chair: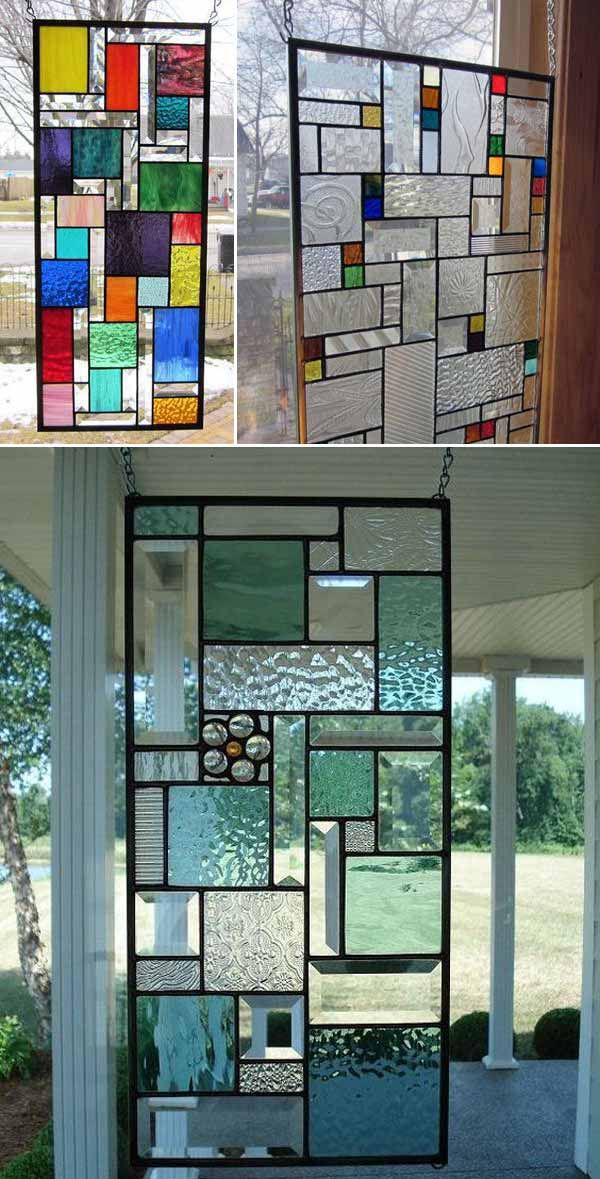 13. Create some gorgeous porch décor with these lovely stained glass wind chimes: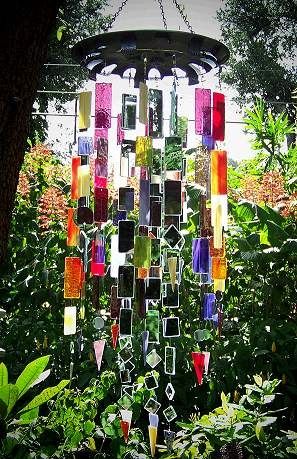 14. Tree of life stained glass window: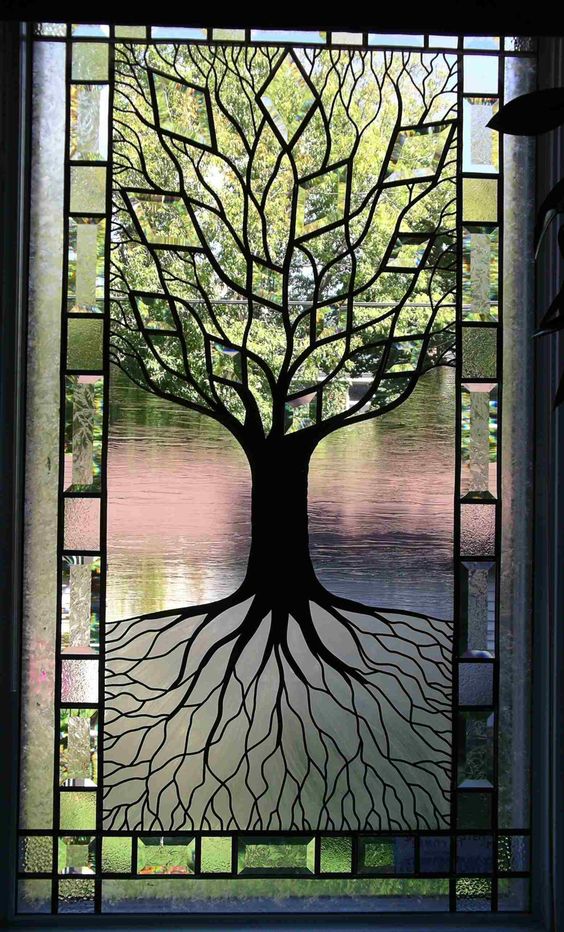 Image via: acrylart.ca
15. These stained glass stakes add an artistic touch to your garden and also livens up space they are introduced to: