20 Stylish and Budget-friendly Ways to Decorate Above Kitchen Cabinets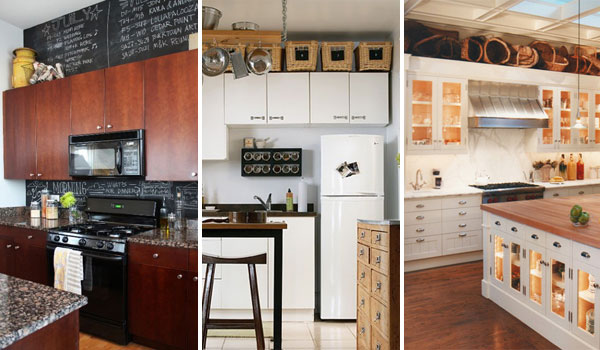 Many kitchens had to face that awkward space between the top of the kitchen cabinets and the ceiling. How to use it and keep the neat appearance of the kitchen is a challenge. Instead of letting it stay there and collect dust, what do you do with it? Turn it into an extra storage space and a nice place to display some items. Here are some stylish ideas to tackle this forgotten spot. Take a look and get inspired!
1. Put some baskets up there and stash your stuff in them.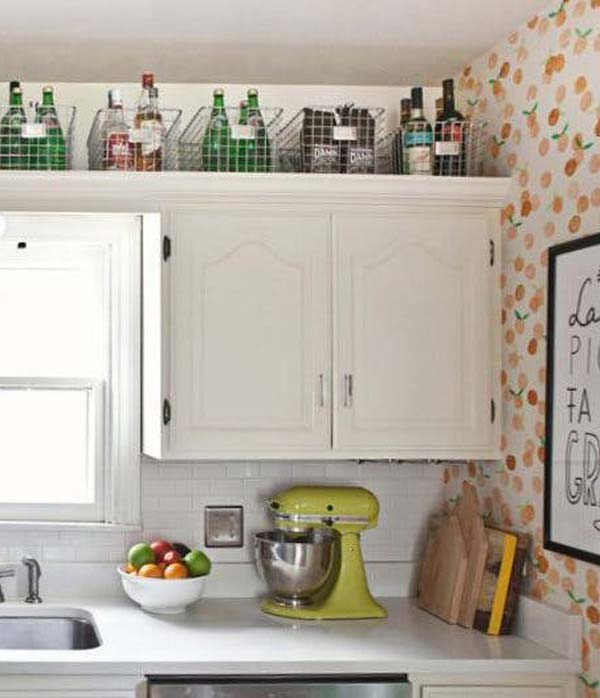 Source: abeautifulmess.com
2. If your above-cabinet space is tall enough add an extra shelf for storage and display.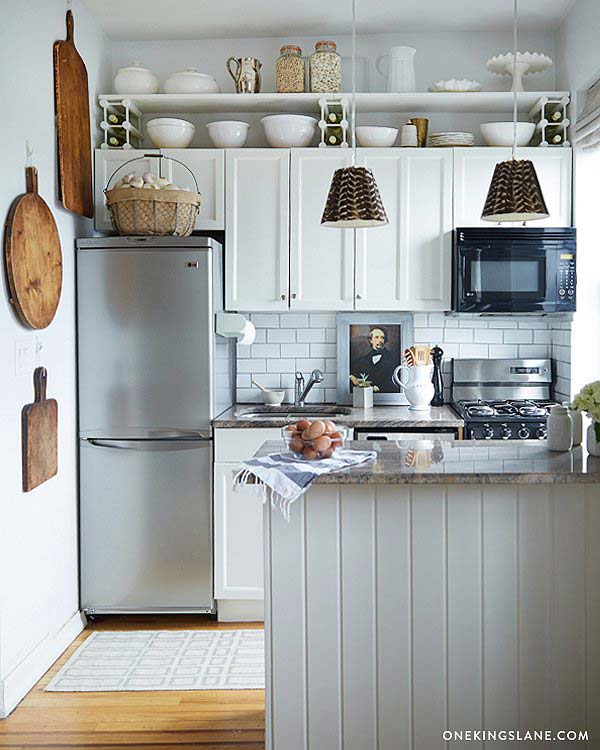 Source: onekingslane.com
3. Letters on top of cabinets. They will bring holiday spirit to your kitchen.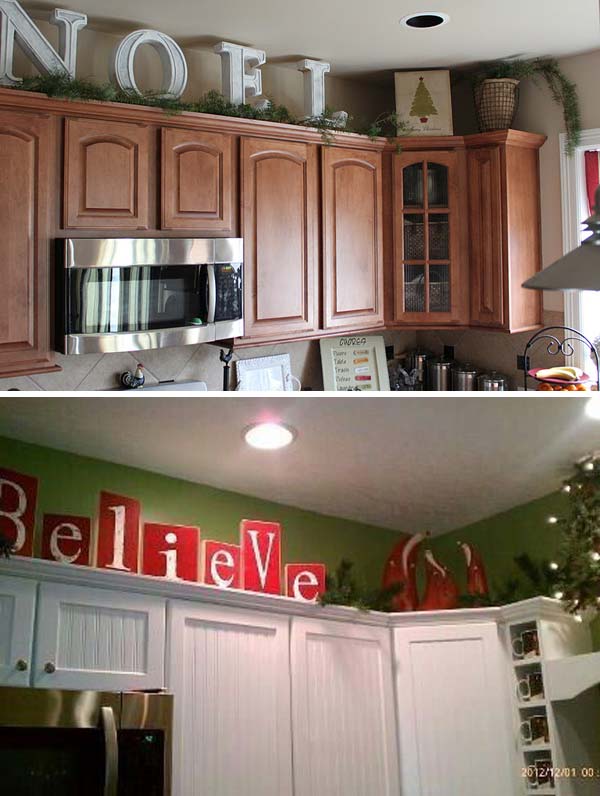 Source: mypineplace.blogspot.com
4. Turn that awkward spot into a blank canvas by using chalkboard paint. The picture bottom shows a giant calendar.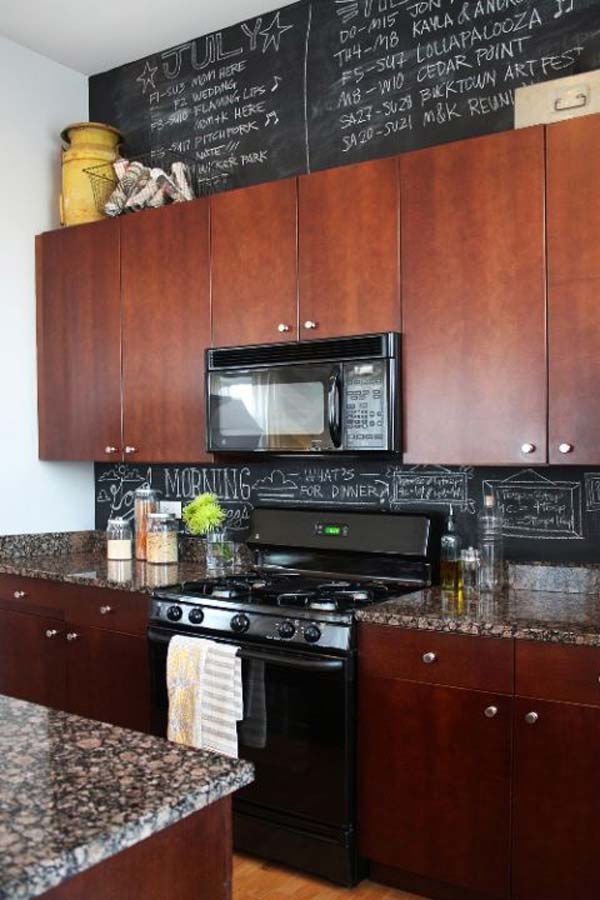 Source: designmom.com
5. Take advantage of the extra space between the kitchen cabinets and the ceiling to place some baskets to hold bulk items.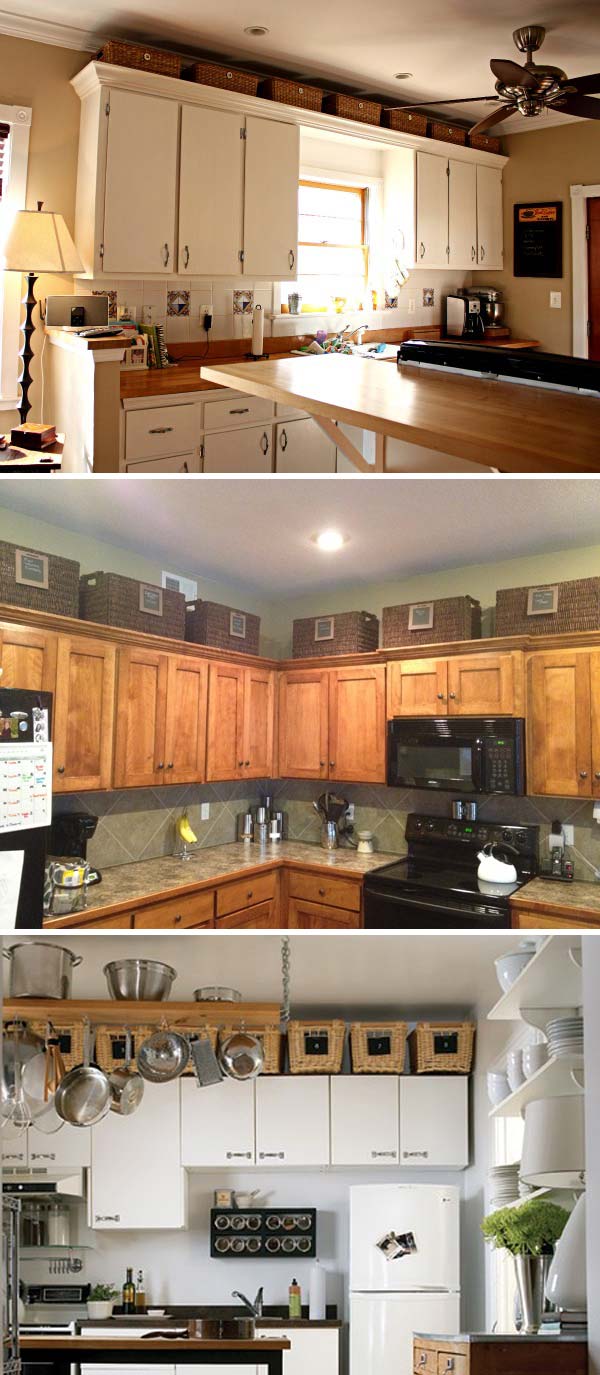 Source: bhg.com
6. This molding + shelving on the top of cabinets adds an extra level of polish to your kitchen.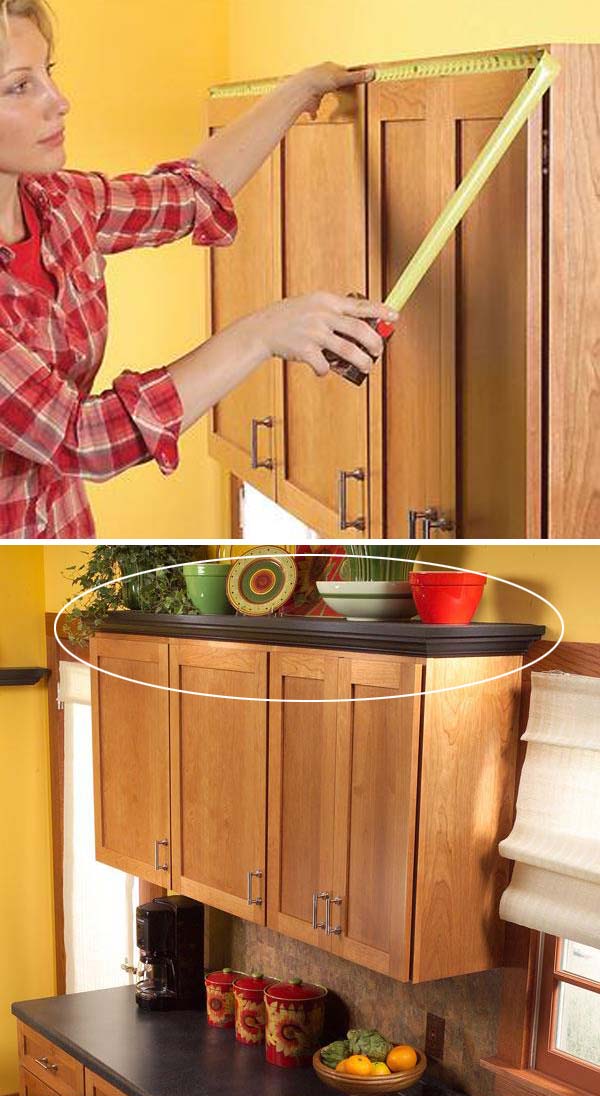 Get Tutorial here ====> familyhandyman.com
7. Make and place a giant farmhouse style sign above cabinets.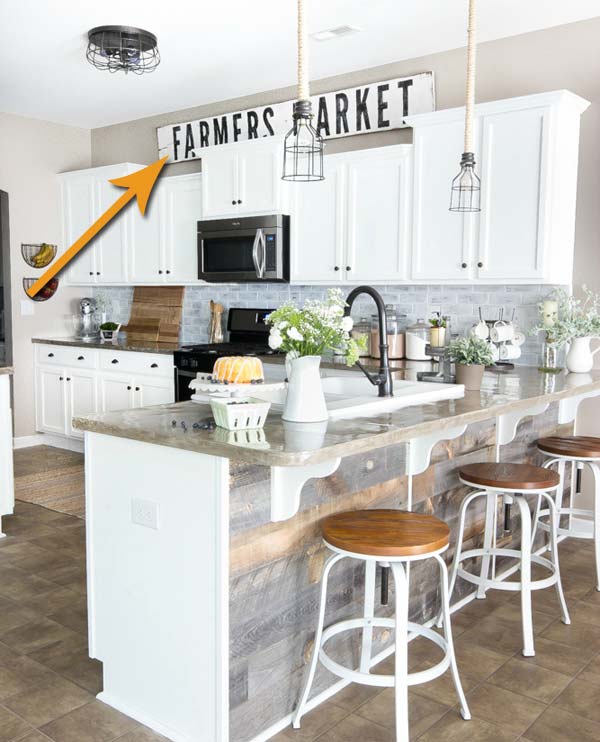 Source: blesserhouse.com
8. Decorate your Fall kitchen you can start from the over cabinet space.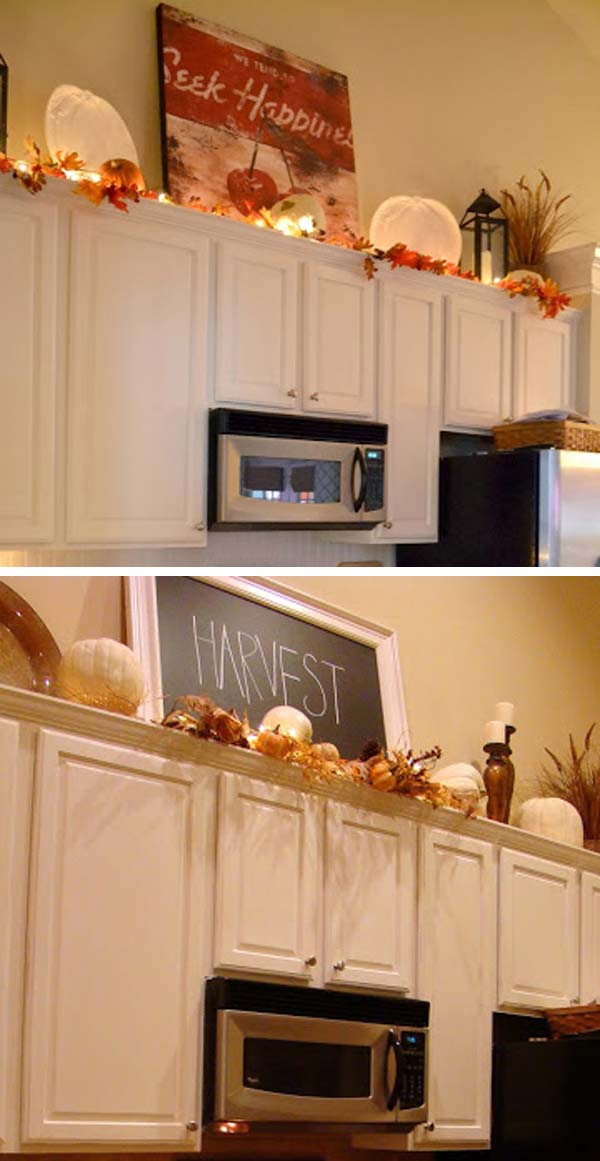 9. A place to store your cookbooks and they are also great decoration.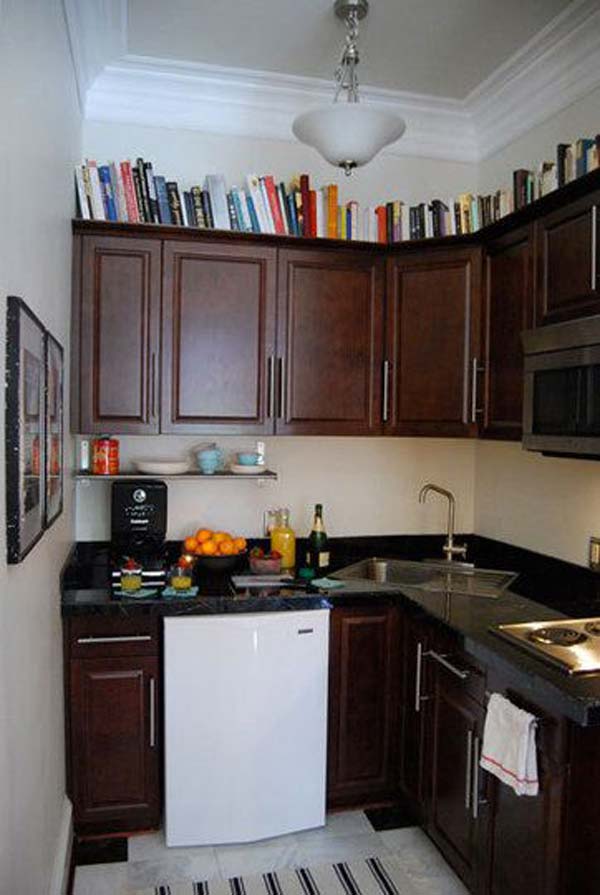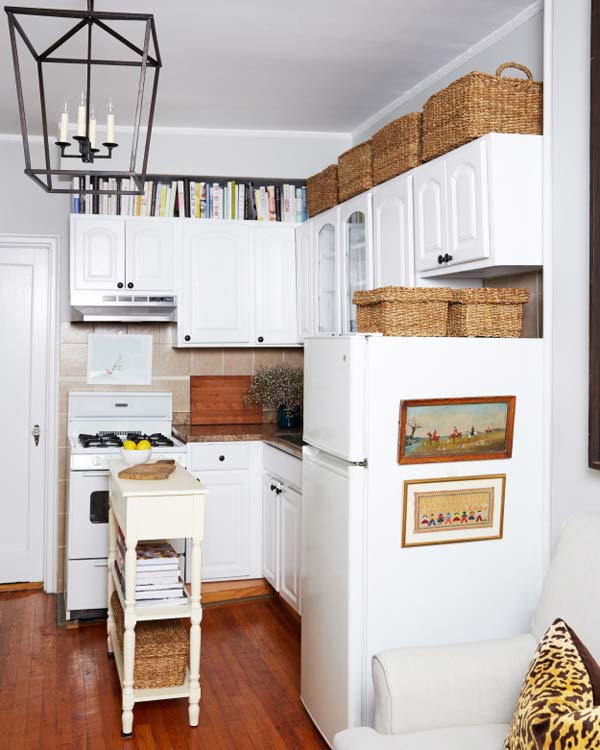 Source: thedesignfiles.net & thekitchn.com
10. Add crown molding and trim to the top of cabinets to increase kitchen appeal.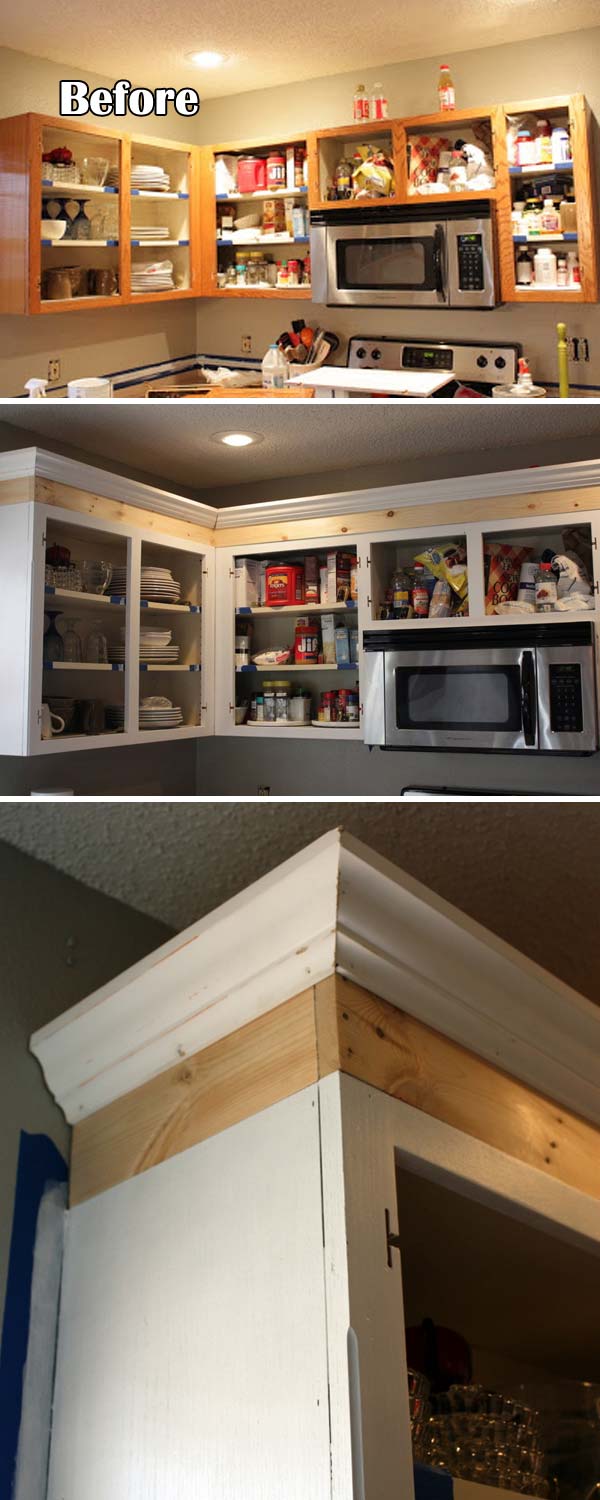 Get Tutorial here ====> sweetsomethingdesign.blogspot.com
11. If have enough space, these windows are also great option.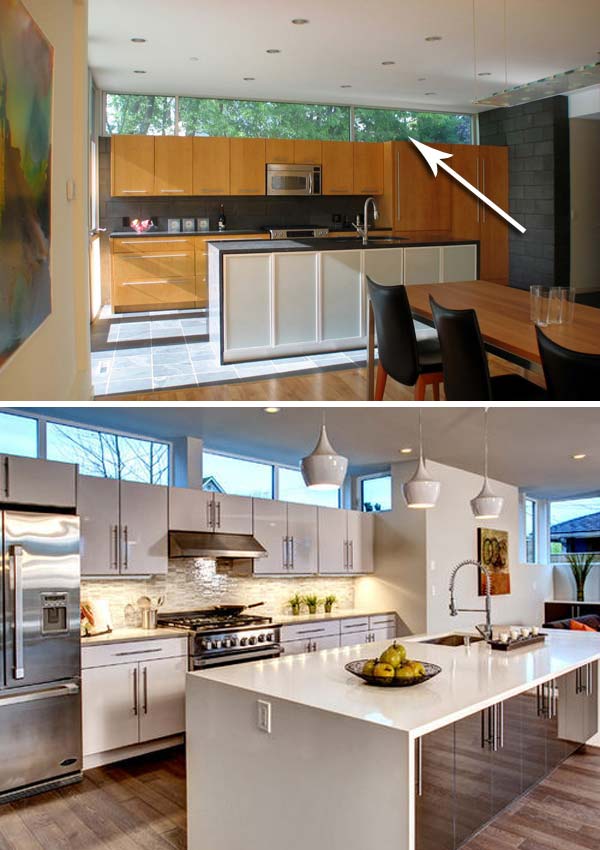 Source: homeadore.com  &  houzz.com
12. A great spot to display Christmas lighting in your kitchen.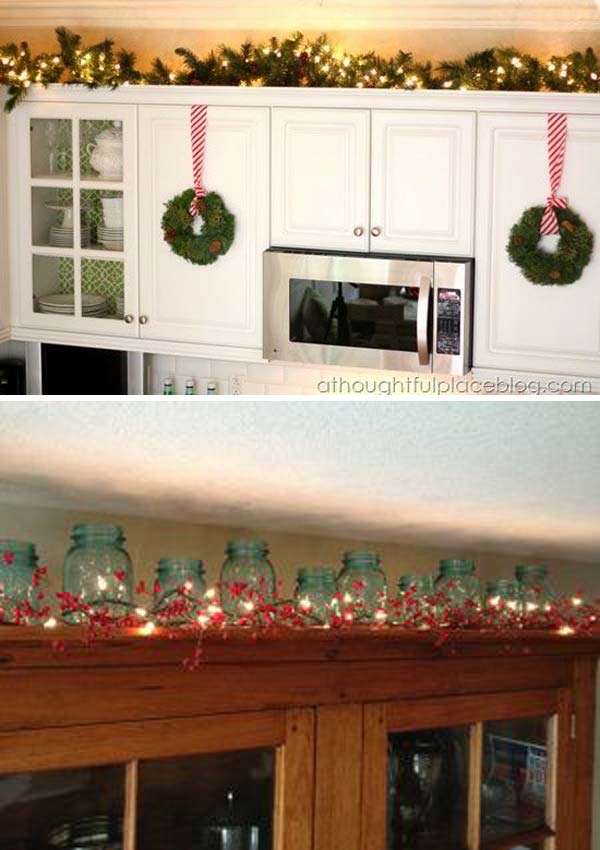 Source: athoughtfulplaceblog.com
13. There is no better place than this spot to incorporate a little art into your kitchen.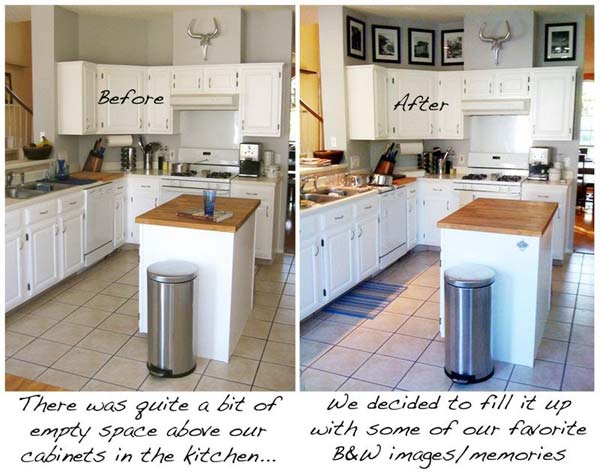 14. Make these burlap bins completely made from recycled materials.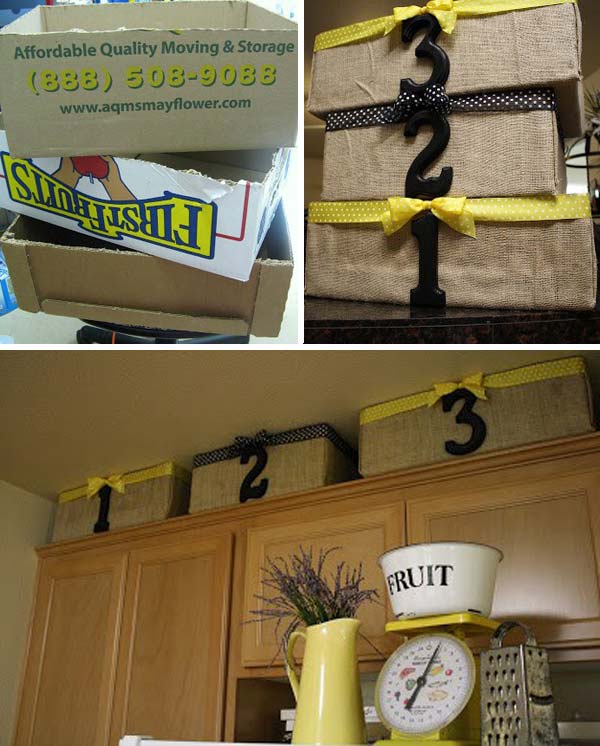 Get Tutorial here ====> adiamondinthestuff.com
15. Install a wine cellar above cabinets to get extra storage.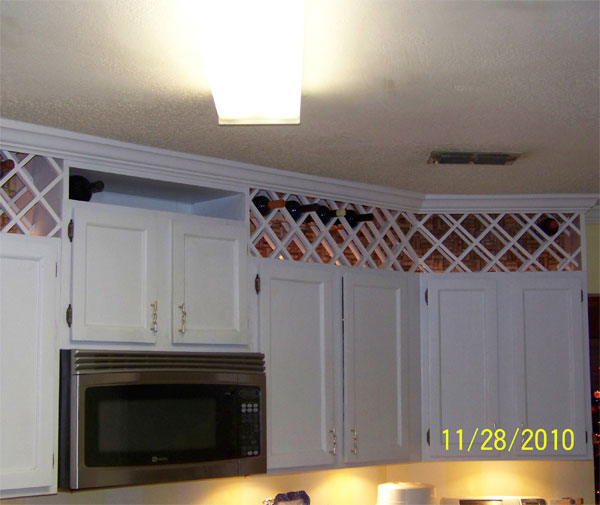 Source Unknown.
16. Hang wallpaper above the cabinets that will completely transform the room.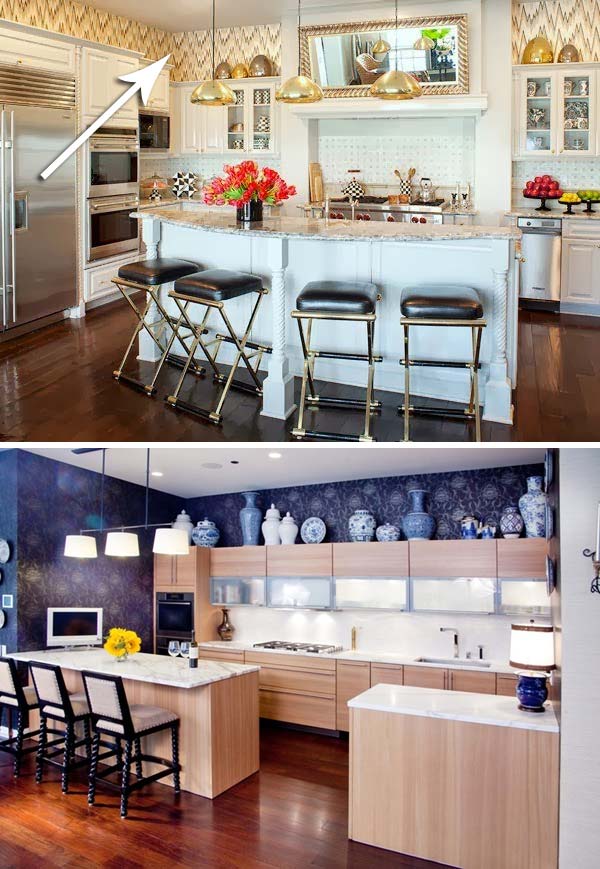 Source: kitchen.laviesenior.com
17. Go for a purely decorative collection of baskets.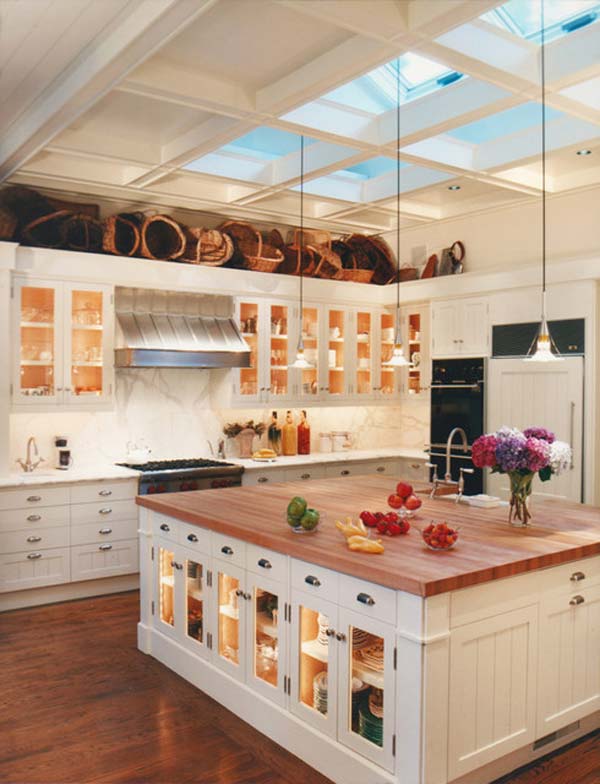 Source: houzz.com
18. Add extra cabinets with glass doors and lighting above kitchen cabinets.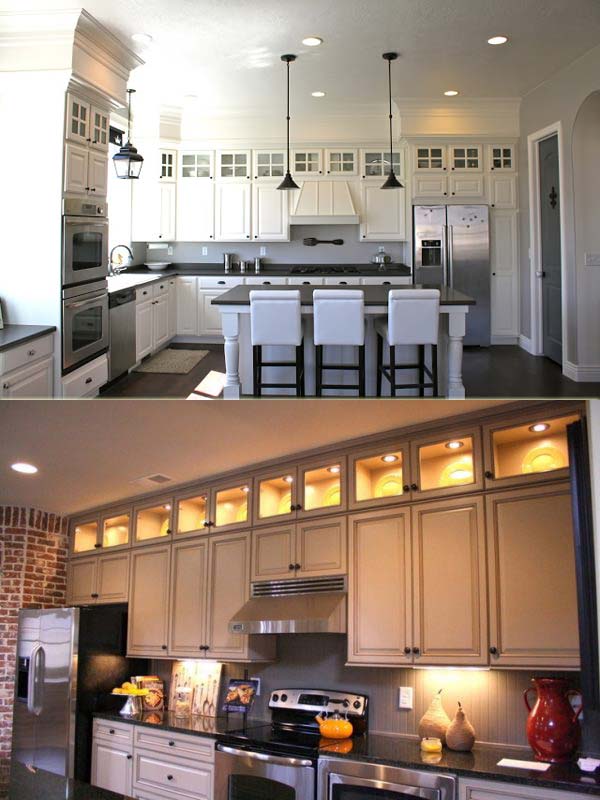 Source: amyscasablanca.com  &  allkitchenlighting.com
19. Closing the gap above kitchen cabinets can give the appearance of taller ceilings.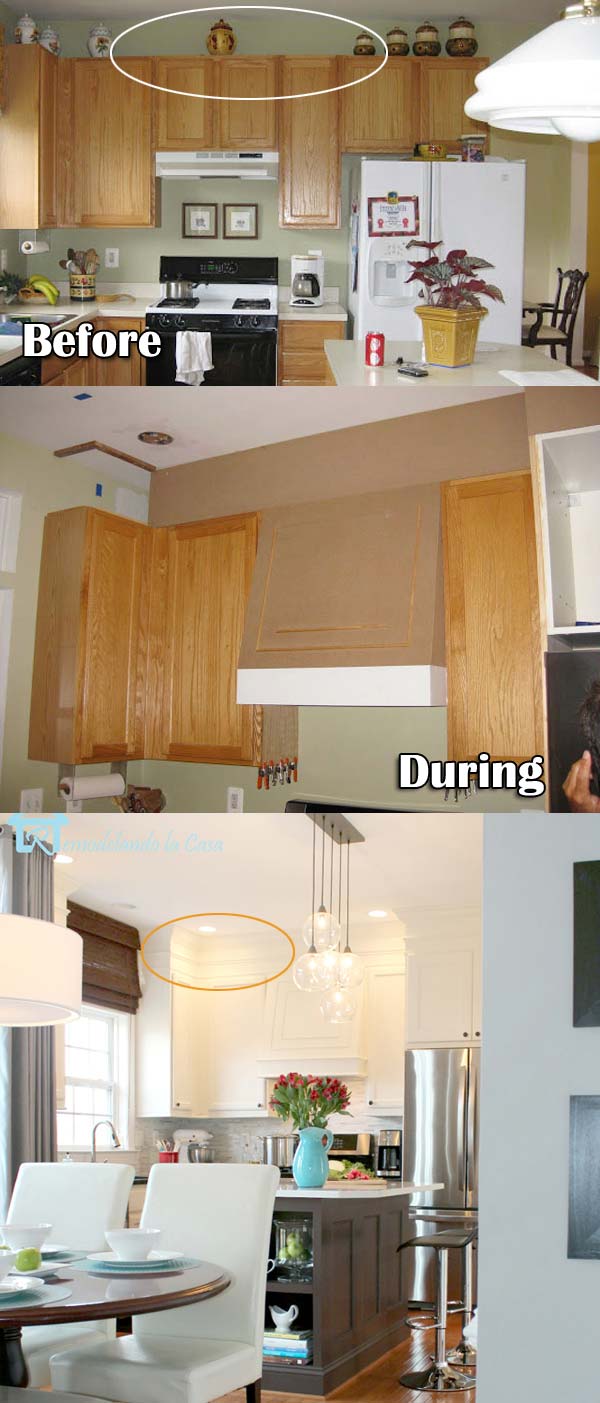 Get Tutorial here ====> remodelandolacasa.com
20. Choose and paint the space. The color should pop against the color of the cabinets, the ceiling and the backsplash.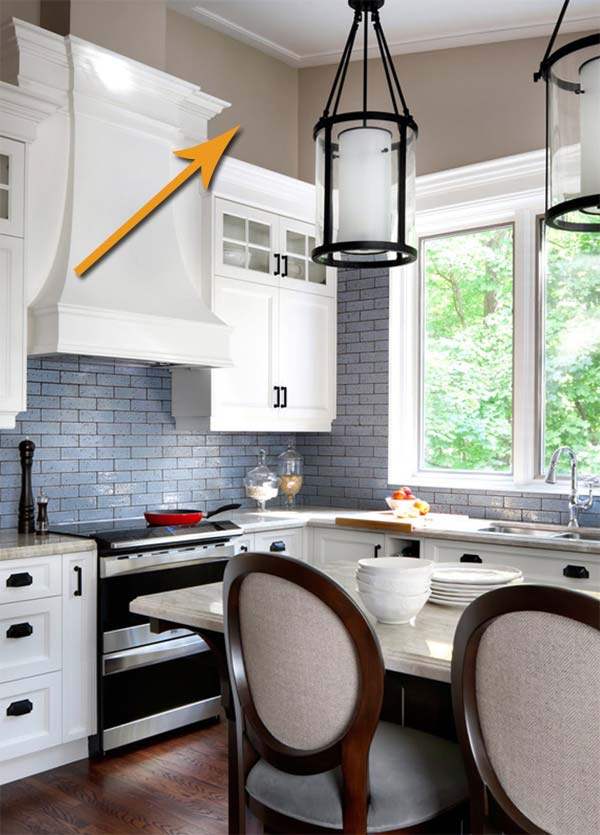 Source: deringhall.com