Get Inspired: Top 42 Above Ground Garden Box Ideas for Every Space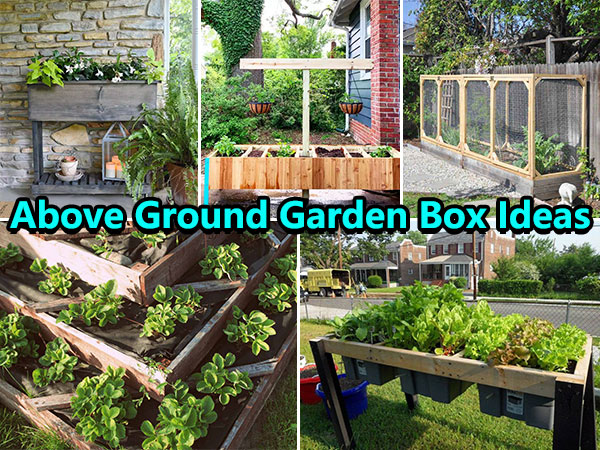 Today, I want to talk about a topic that has become increasingly popular in recent years – above ground garden box ideas. Gardening is a wonderful hobby that not only provides us with fresh produce, but also helps us connect with nature and relax. However, not everyone has a big backyard or enough space to start a traditional in-ground garden. This is where above ground garden boxes come in!
Above ground garden boxes, also known as raised garden bed ideas, are a great solution for those who want to grow their own food but have limited outdoor space. These boxes sit on top of the ground, which makes them perfect for small patios, balconies, or even indoors. And, the best part is, you don't have to have any prior gardening experience to start one!
So, if you're looking to start your own above ground garden, then you're in the right place! In this post, I'll be sharing some of my favorite above ground garden box ideas to help inspire you.
What Are Raised Garden Beds?
Raised garden beds are a type of gardening method where the soil is elevated above the ground level and surrounded by some type of barrier. These structures can be made from materials like wood, rock, concrete, or anything else you prefer, and they can come in any size or shape that fits your space. The soil in raised garden beds is usually enriched with compost, providing the ideal environment for your plants to grow.
Benefits of Raised Garden Beds:
Say Goodbye to Weeds: Raised garden beds can help you control the growth of weeds and keep your garden neat and tidy.
Better Water Retention: If you have super-sandy soil, raised garden beds can help you retain water more effectively.
Improved Drainage: With raised garden beds, you can achieve better drainage in areas with clay soil.
More Efficient Growing Space: Raised garden beds provide a better growing space for your plants, so you can maximize your yields.
No Soil Compaction: Foot traffic won't cause soil compaction in raised garden beds, so your plants will have plenty of room to grow.
Warmer Soil, Earlier and Longer: Raised garden beds provide warmer soil earlier in the season and for a more extended season, helping your plants grow faster.
Neutral Soil pH: Unless you add something to change it, the soil in raised garden beds has essentially a neutral pH, making it easier for your plants to thrive.
Less Soil Erosion: By containing the soil in a raised structure, you can reduce soil erosion and keep your garden healthy and stable.
===================================================================
Brick garden boxes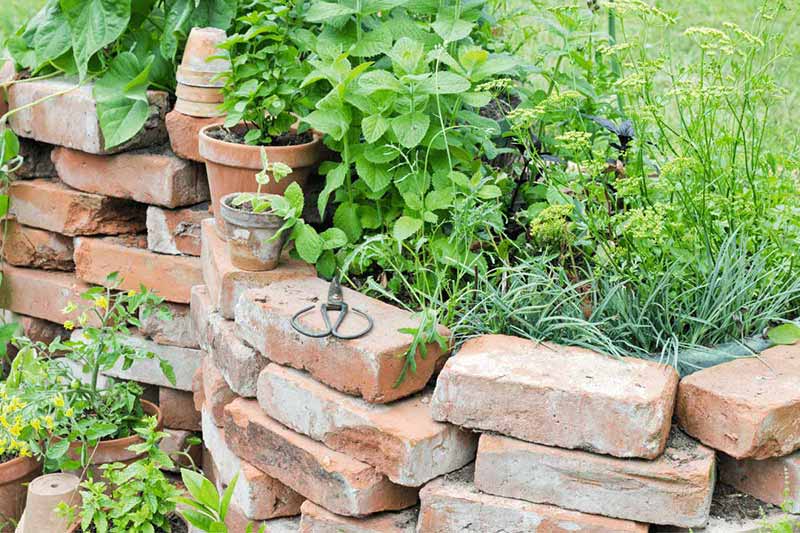 Bricks make great materials for raised garden beds and can be stacked for stability. Secure larger garden beds for increased stability.
Corrugated metal
via: My Crazy Good Life
Corrugated metal is a popular material for raised garden beds, offering a great contrast between the metal and the wood frame. You can personalize the project by painting or staining the wood frame a color that matches your style.
——————————————————————————————
For those who live in apartments or have limited outdoor space, above ground garden boxes are the perfect solution. With the right materials, you can even start an indoor garden. Use a grow light and place your boxes near a sunny window to give your plants the light they need to grow.
If you want a low-maintenance solution, consider using raised garden bed kits. These come in a variety of materials, including metal, plastic, and wood, and are pre-made, making it easy for you to set up your garden in no time. Plus, you can find a kit that matches your style and fits in with your decor.
In conclusion, above ground garden boxes are a great way to start your own garden, no matter how much space you have. From classic wooden boxes to creative designs, there's an option for everyone. So, what are you waiting for? Start planning your own above ground garden today!
Super easy fabric raised planters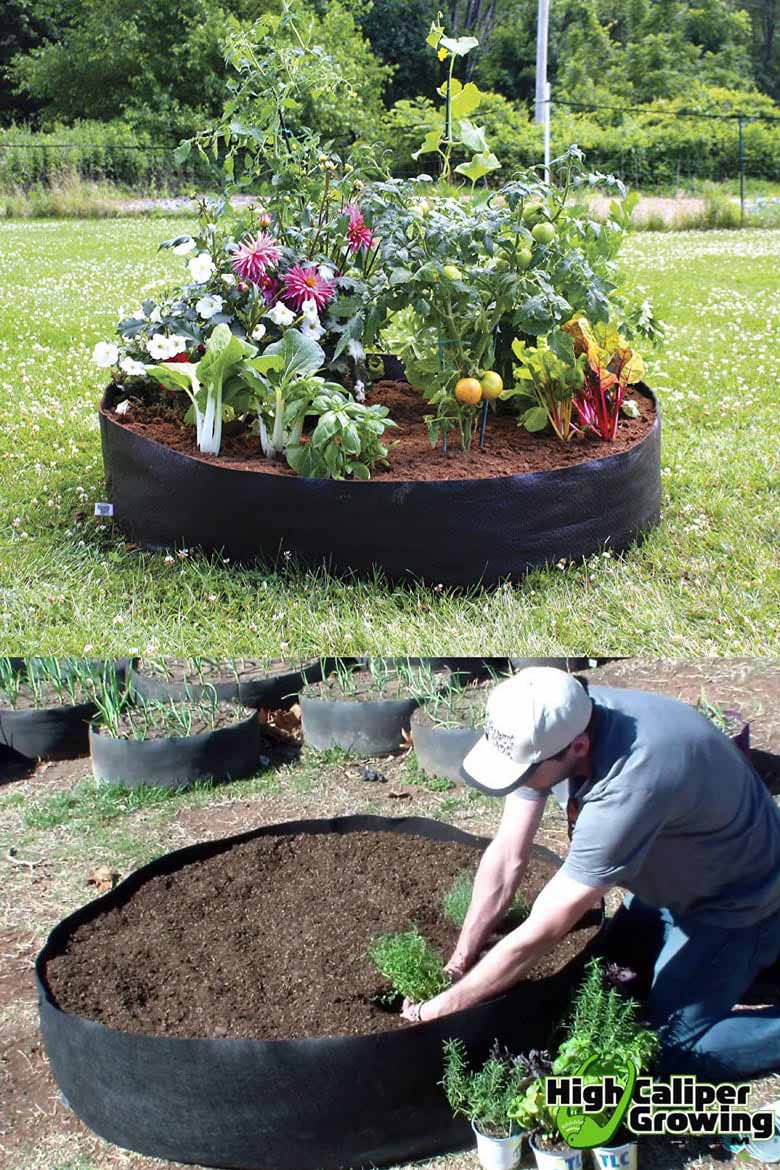 Use inexpensive or free materials to build durable raised bed gardens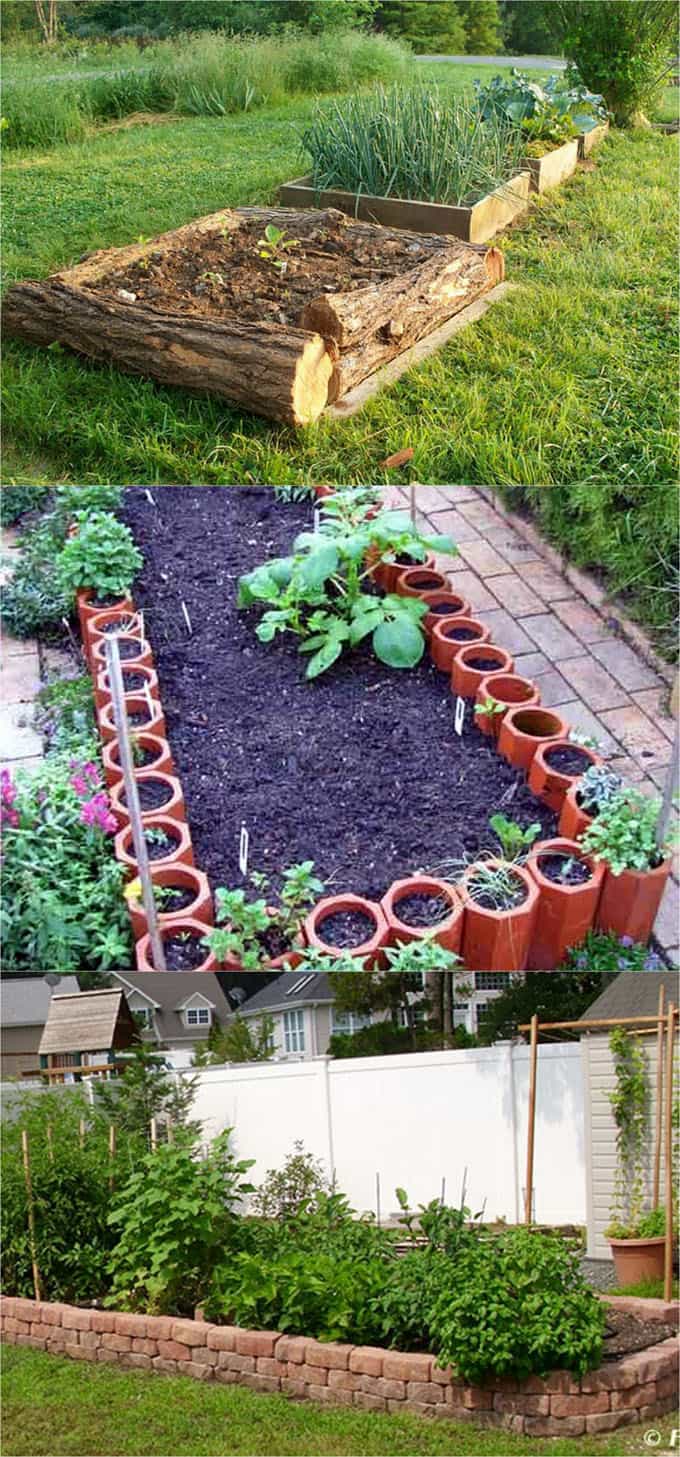 via: lifescapecolorado.com and apartmenttherapy.com
Used tires upcycled into raised garden planters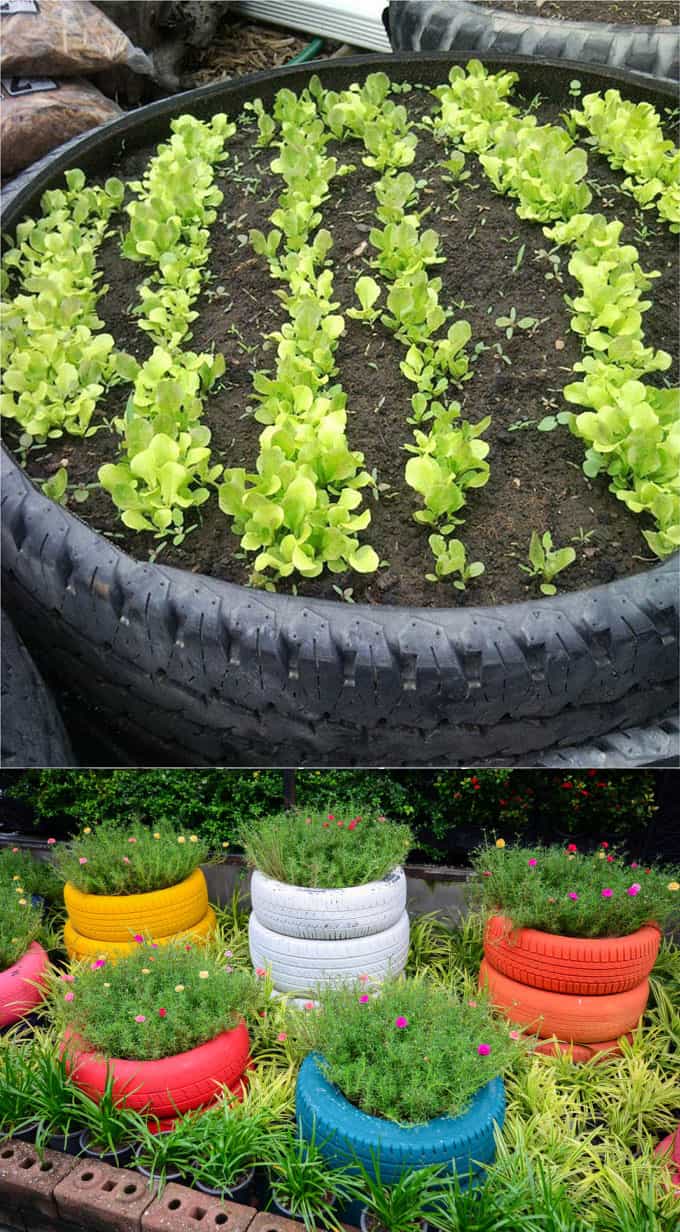 via: instructables.com
Concrete Raised garden beds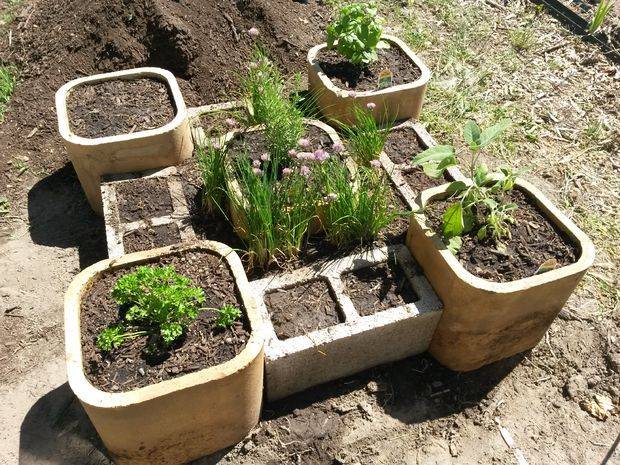 via: Instructables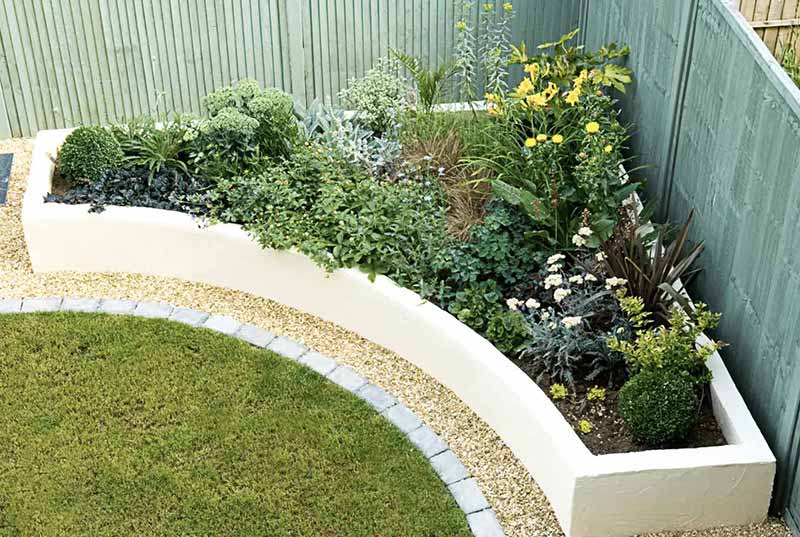 via: Gardener's World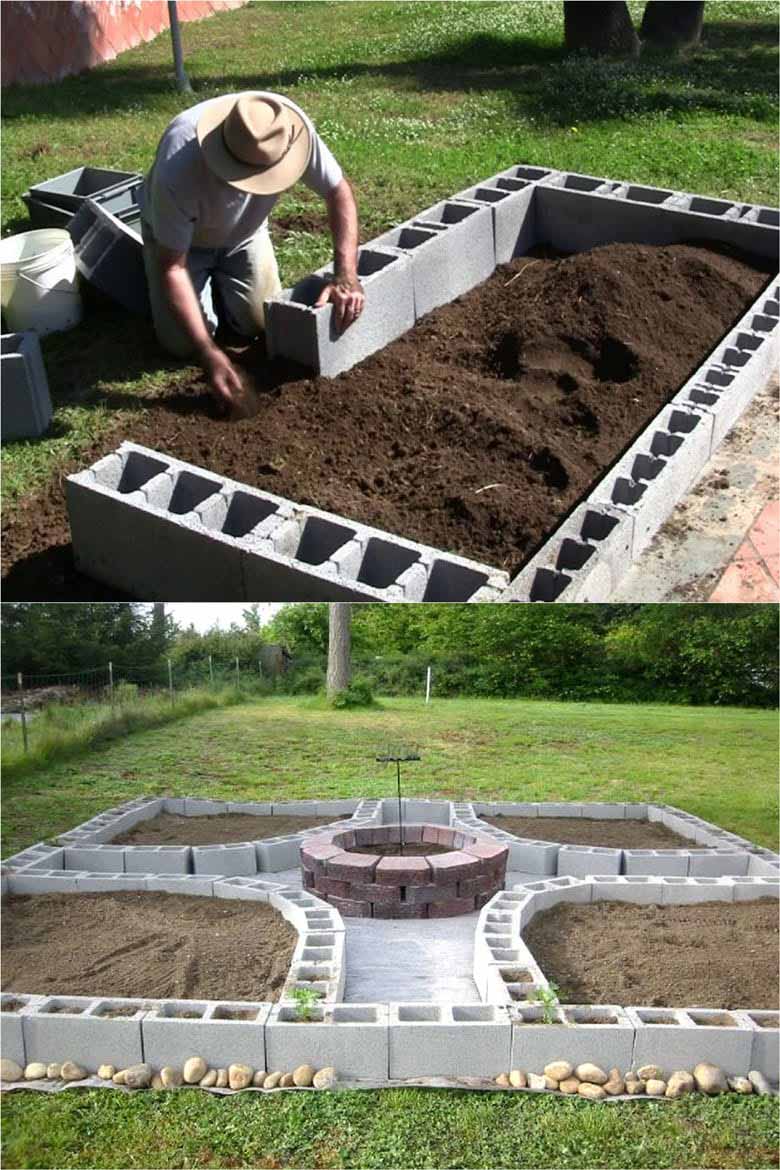 Concrete is a versatile material for building raised garden beds and can be molded into any shape desired. Cinder blocks are a cost-effective option and can be used to outline the bed.
Wooded Boxes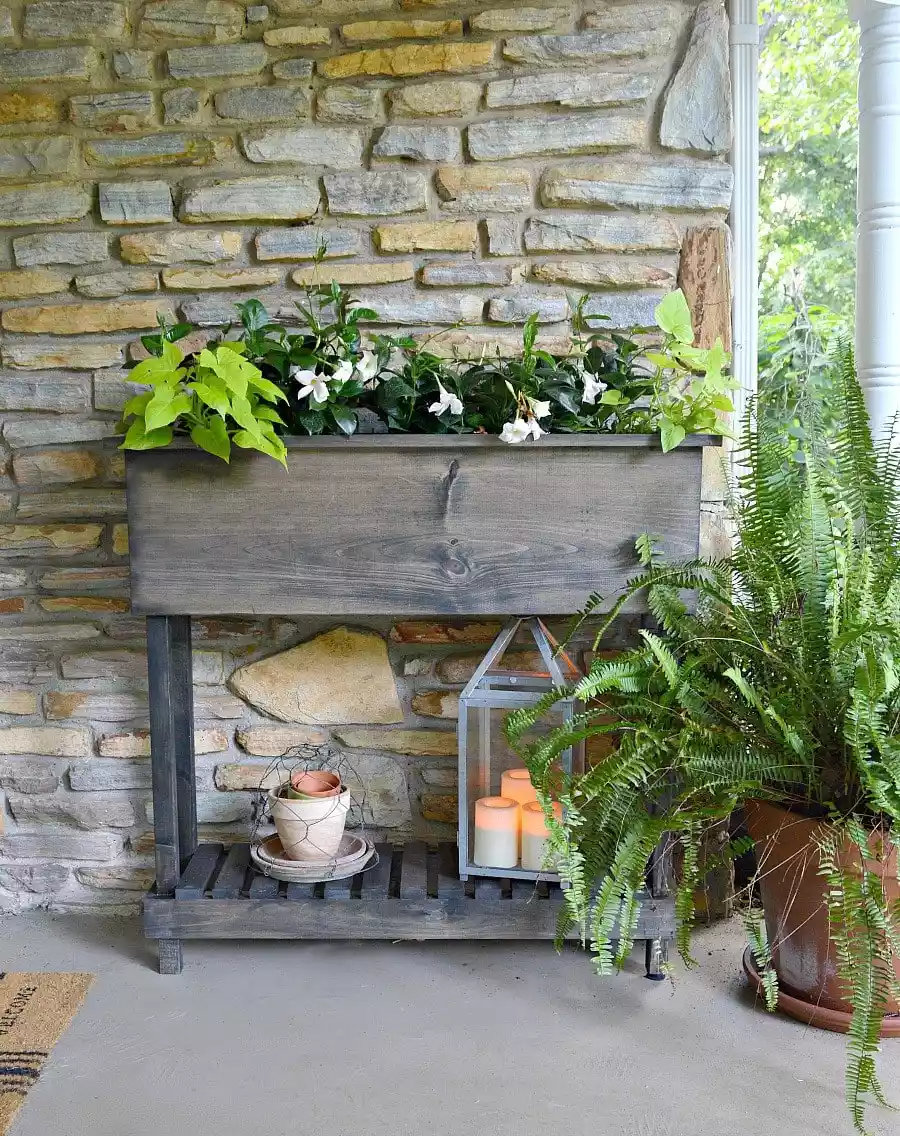 via: chatfieldcourt.com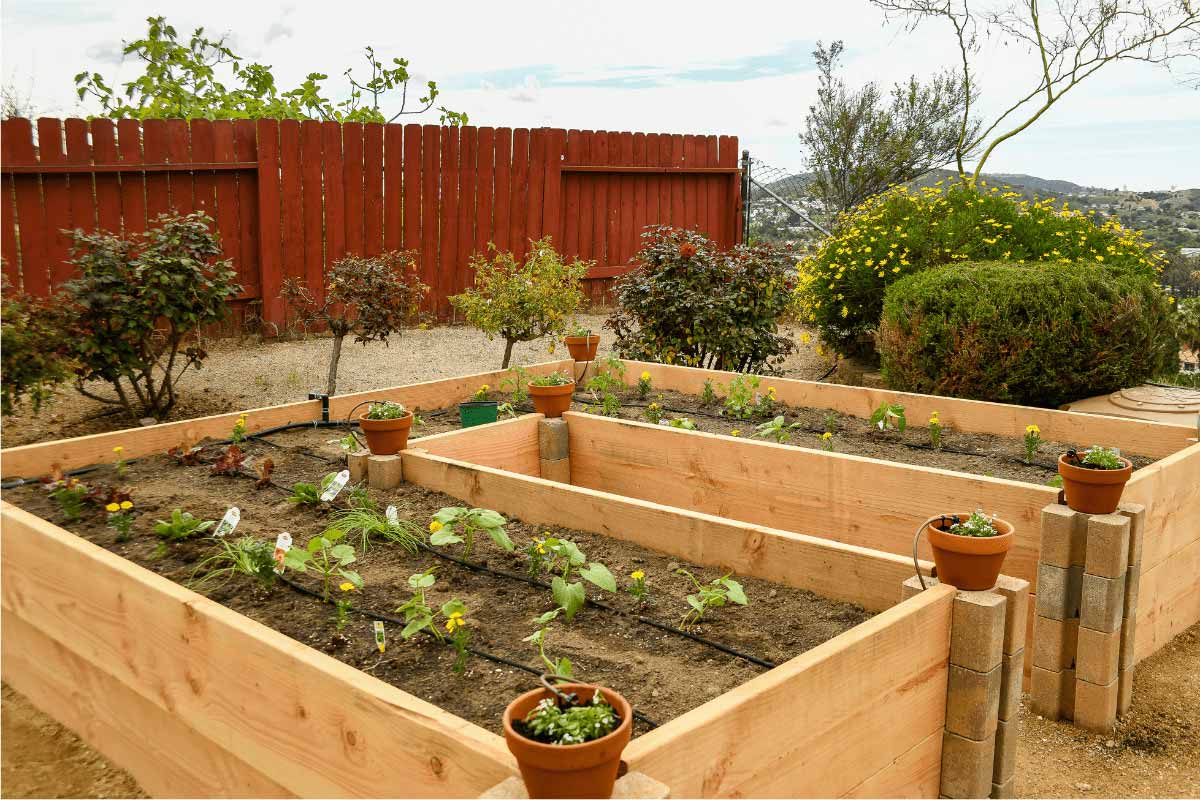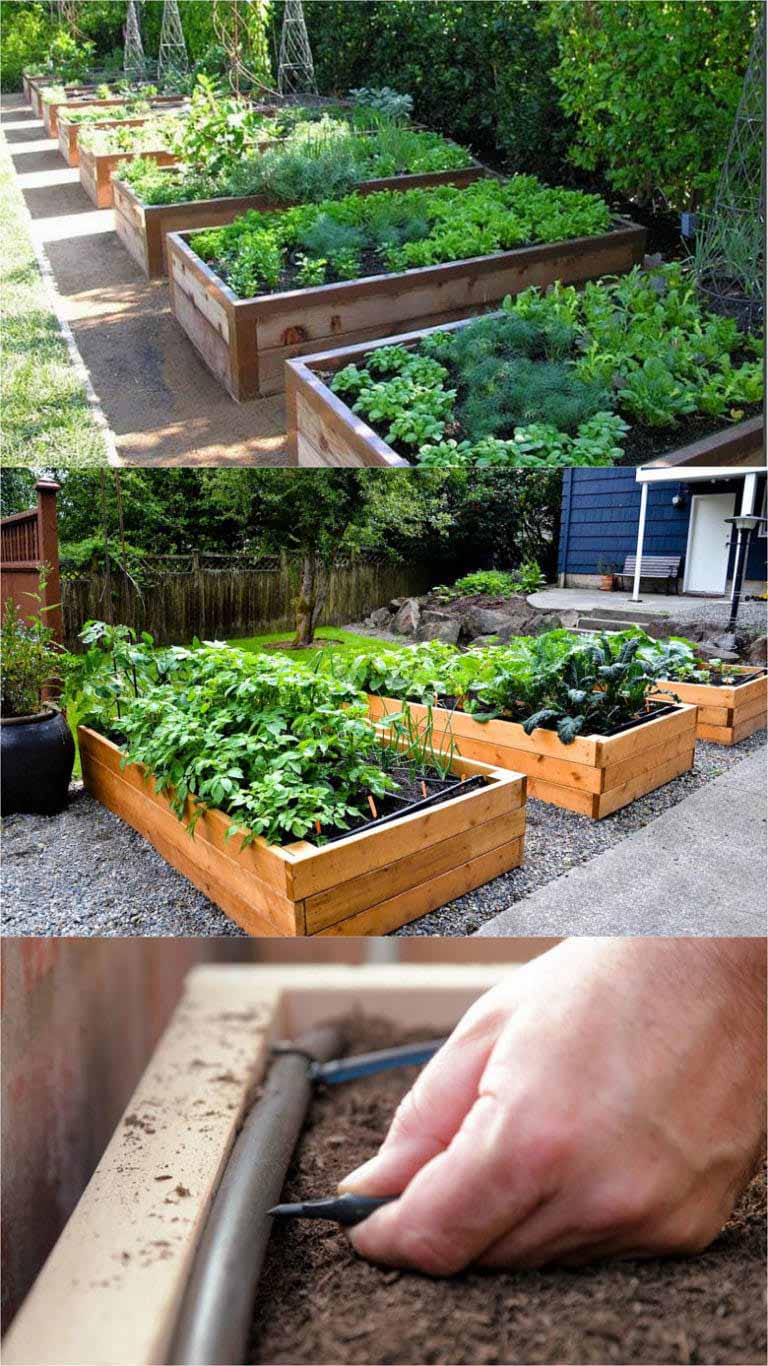 A wood box is the most common and easy design for raised garden beds. Use cedar, which is naturally rot-resistant, for the project.
Tiered raised garden beds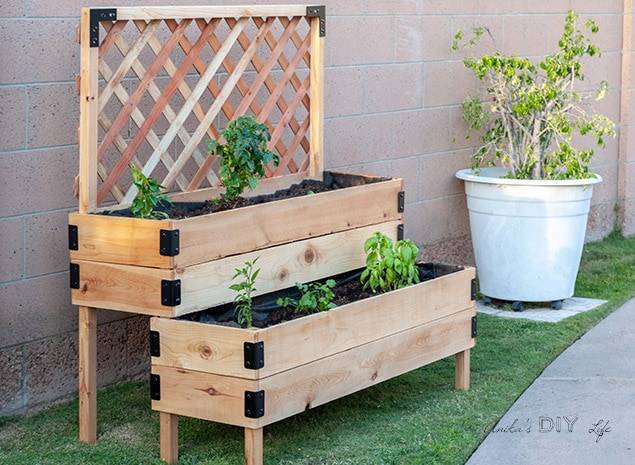 via: Anika's DIY Life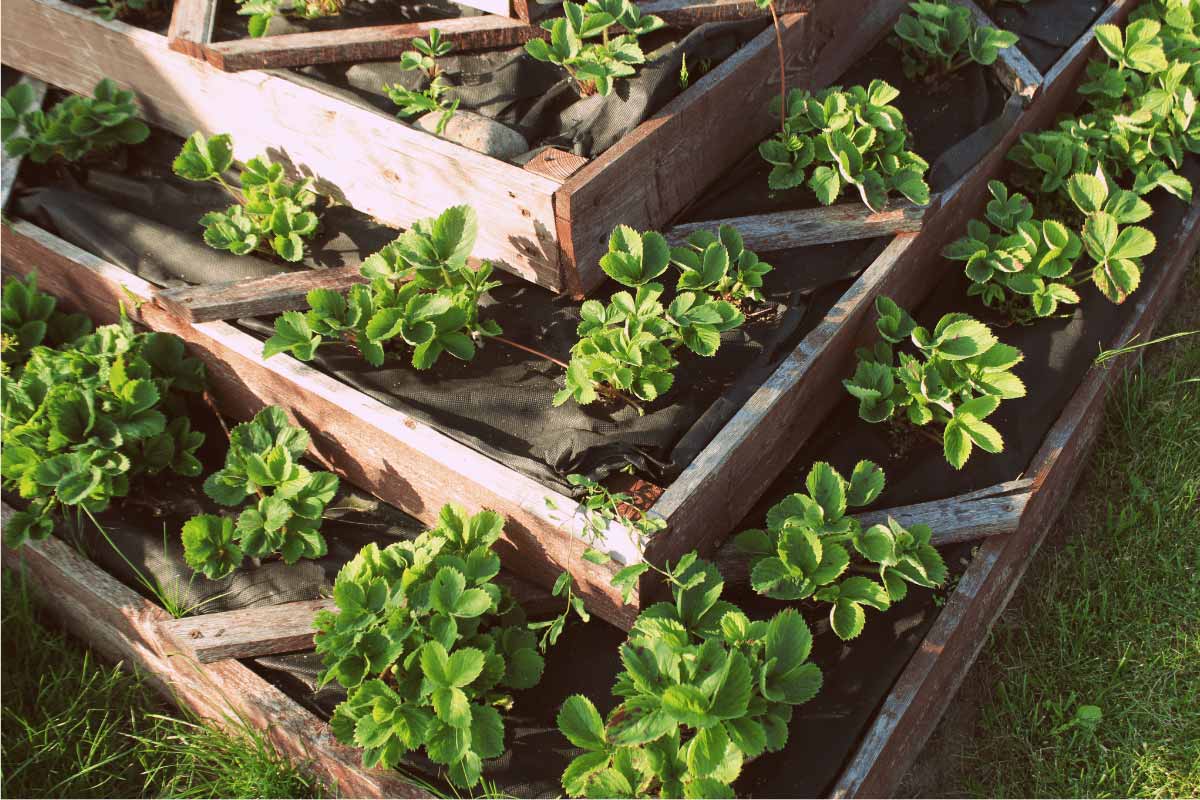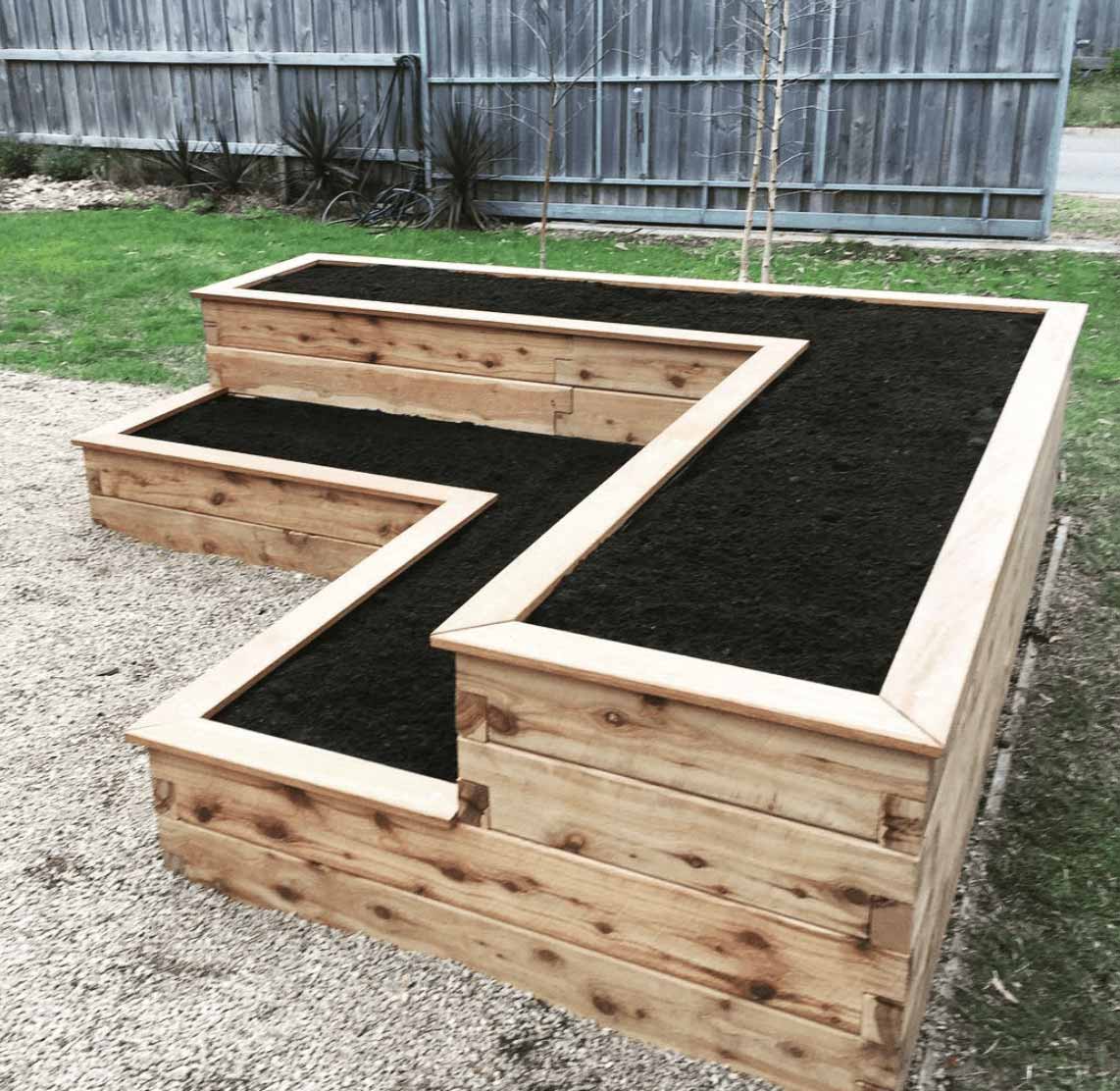 via: modboxco
Tiered raised garden beds add dimension to your garden and create a visually appealing space.
Elevated table-style garden beds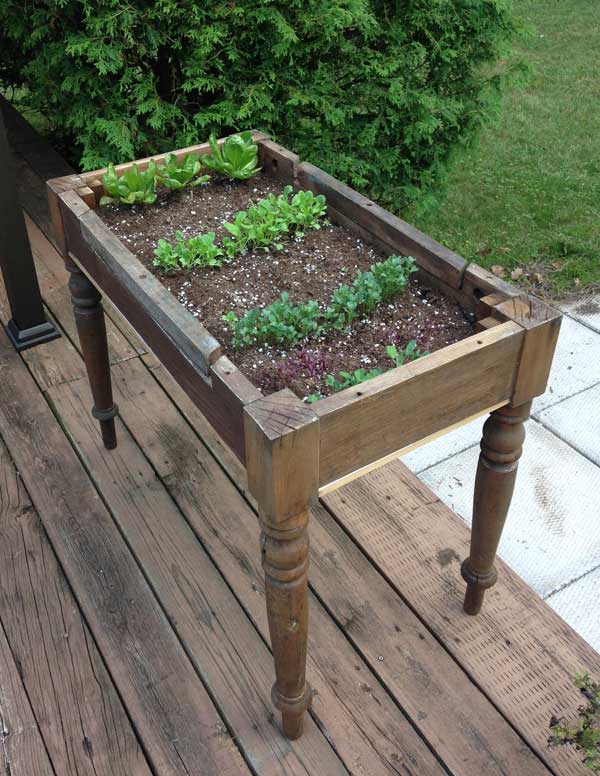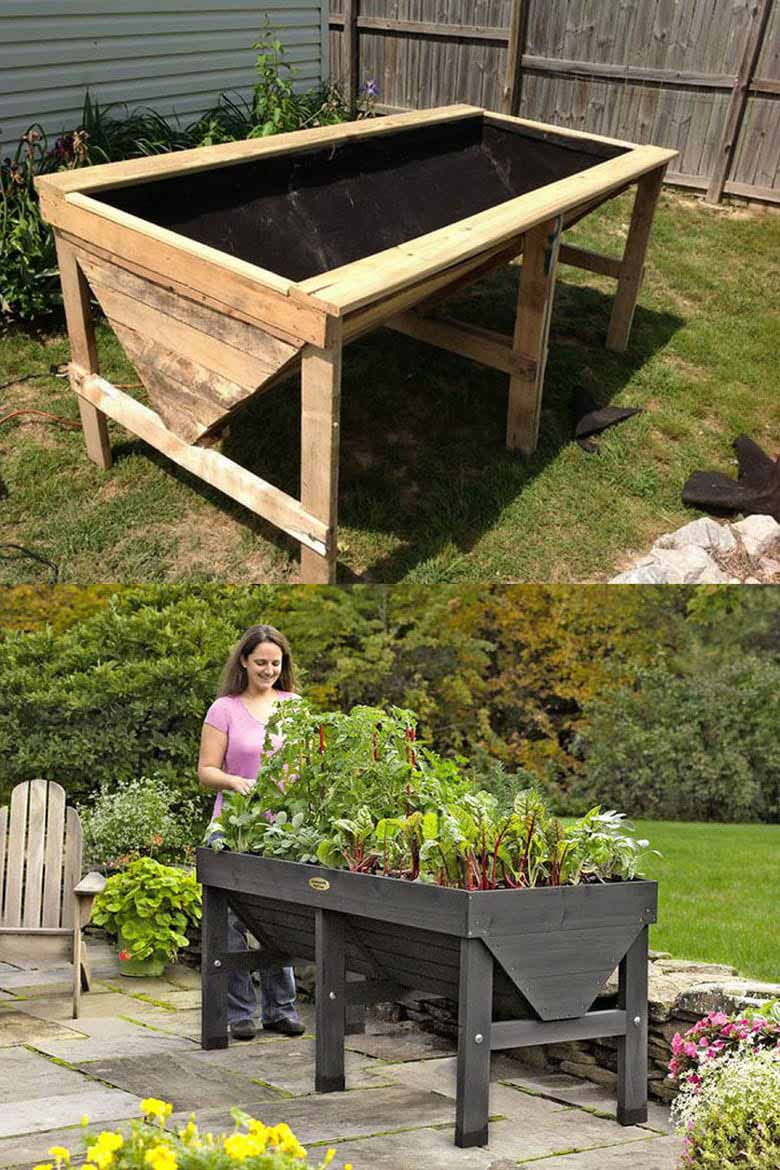 Elevated table-style garden beds can be created using repurposed table legs or old tables and are great for herb or lettuce gardens.
Recycled pallets garden beds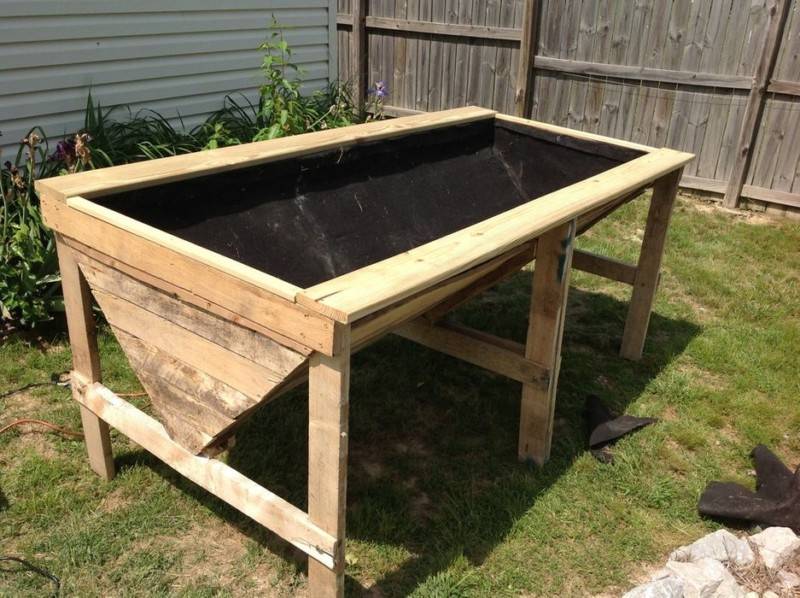 via: Instructables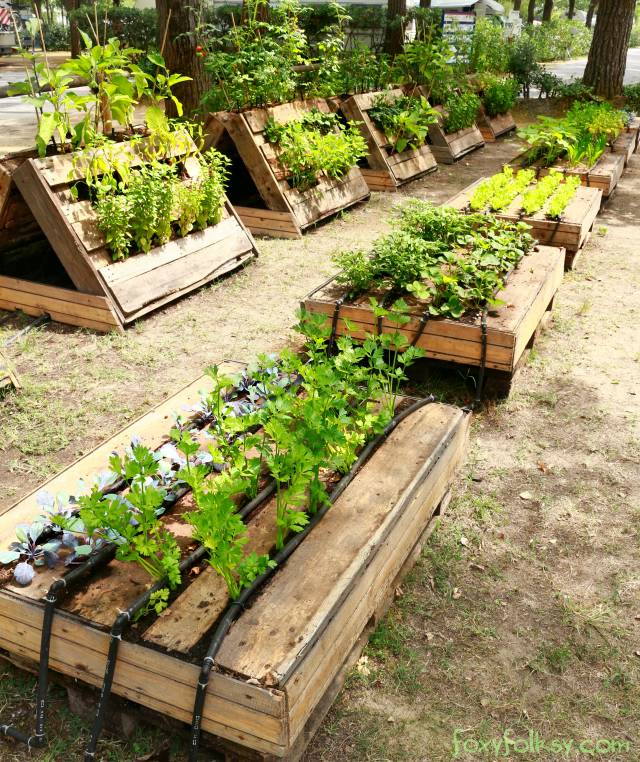 via: Foxy Folksy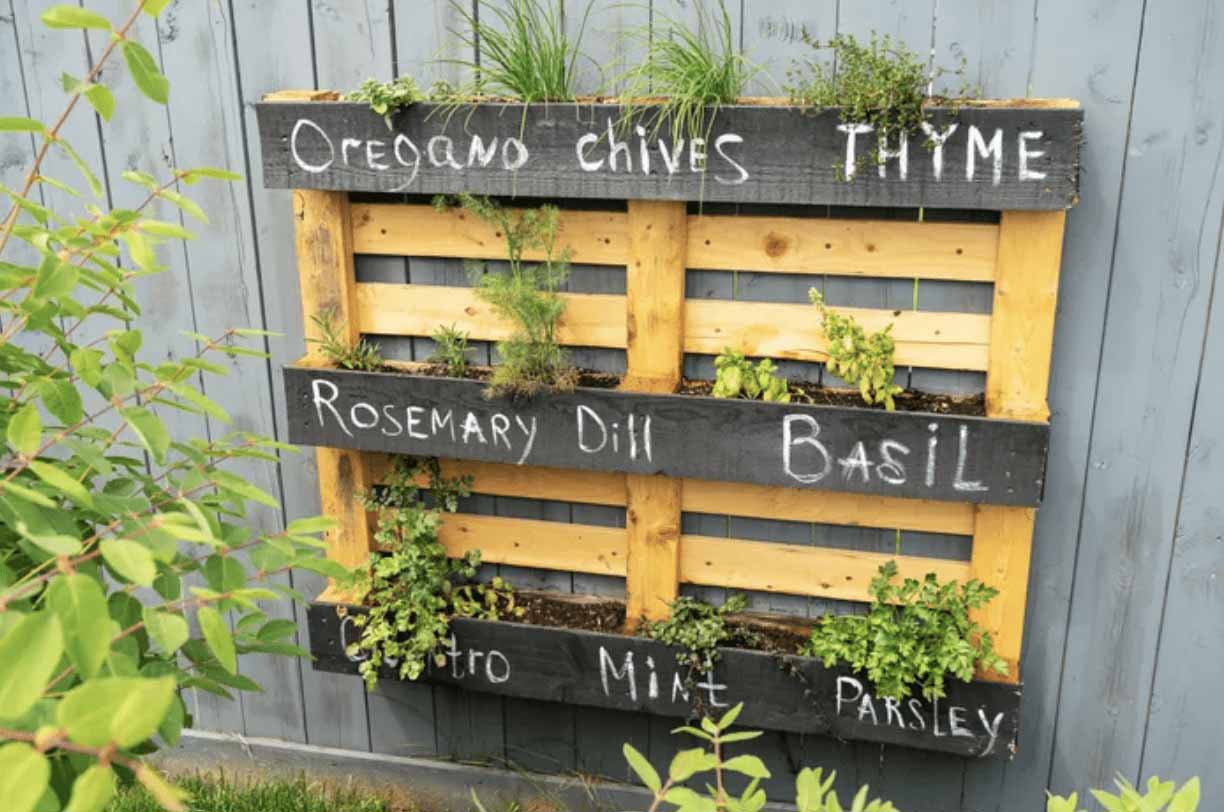 Recycled pallets are a free option for making raised garden beds, just remember to ask before taking from retail or manufacturing properties.
Transform old items to raised garden beds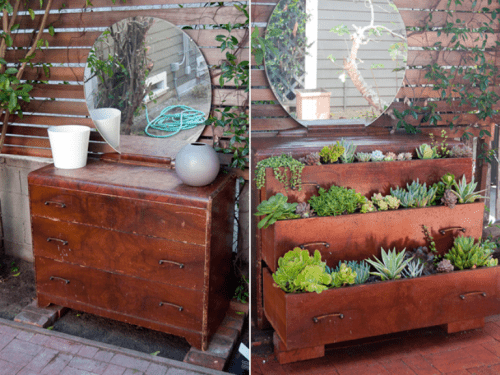 via: Shelterness
Repurpose old items, such as an old dresser, for unique raised garden bed designs.
Landscaping timbers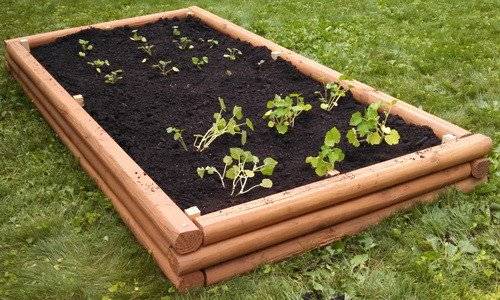 via: Remove and Replace
Landscaping timbers, typically used for garden edging, can be stacked for raised garden bed construction.
built-in bench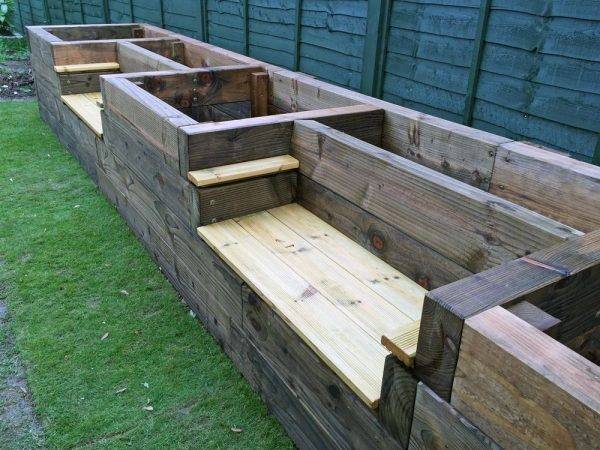 via: RailwaySleepers.com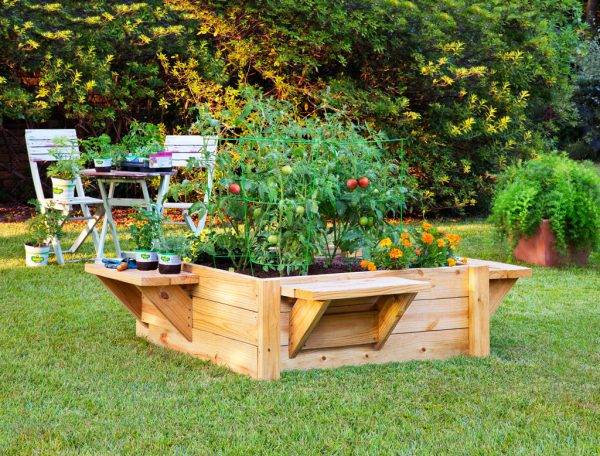 via: Bonnie Plants
Incorporate a built-in bench into your raised garden bed for seating and added decor.
Enclosed raised garden bed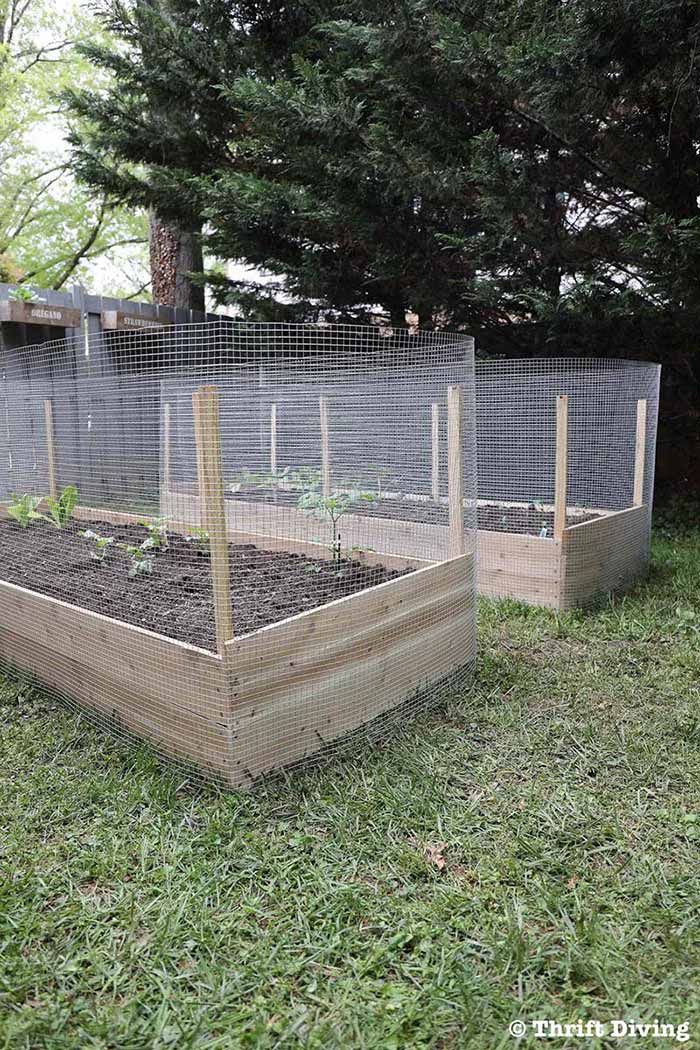 via: Thrift Diving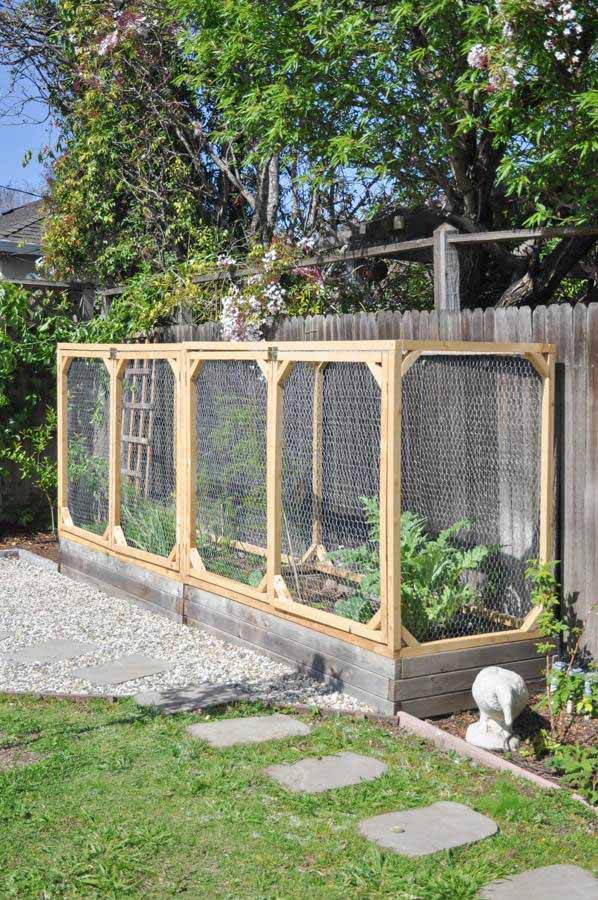 via: Hydrangea Treehouse
Enclose your raised garden bed with various frames and enclosures to keep out pesky animals.
two-tiered plant stand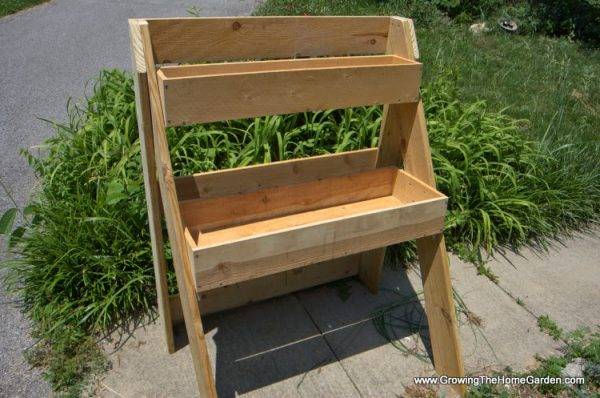 A two-tiered plant stand is a perfect solution for small herb gardens or for those with limited backyard space.
Black striping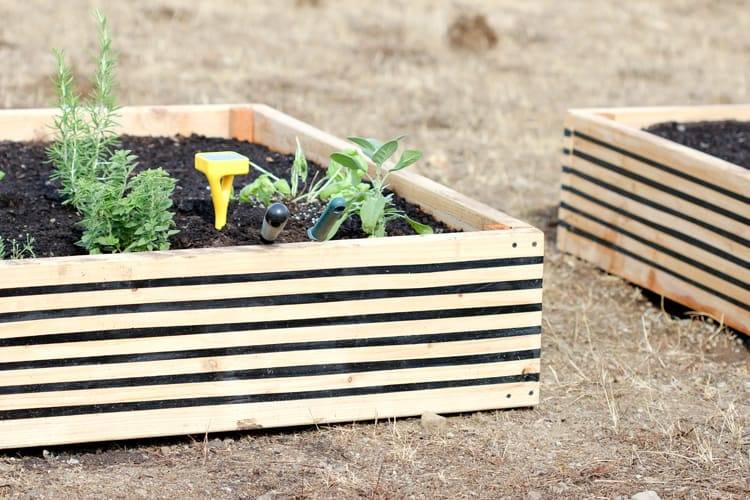 via: Delia Creates
Add style to your raised garden bed with trending designs or simple elements like black striping.
A hoop house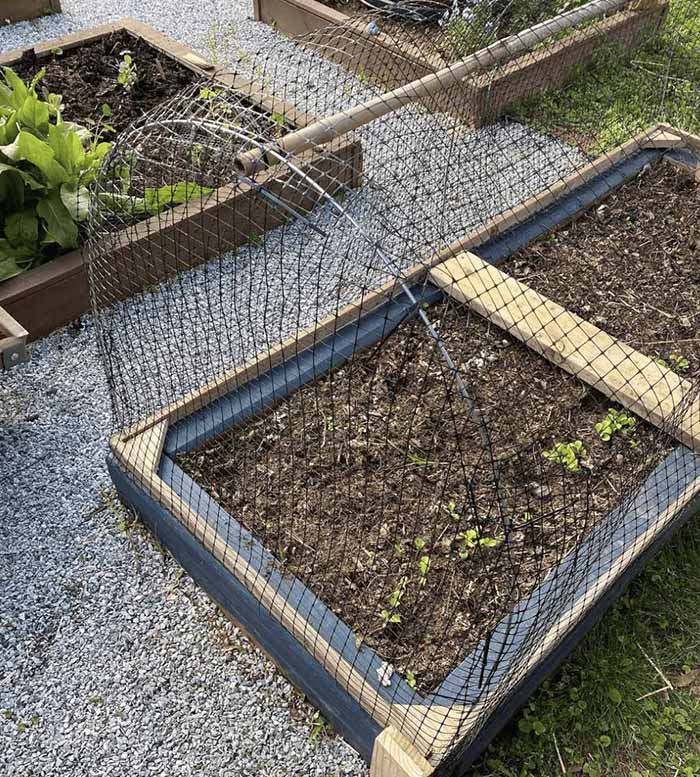 via: hamaksatcher_garden
A hoop house is a dome-like structure that covers the raised garden bed with plastic, netting, or fabric.
Self-watering veggie table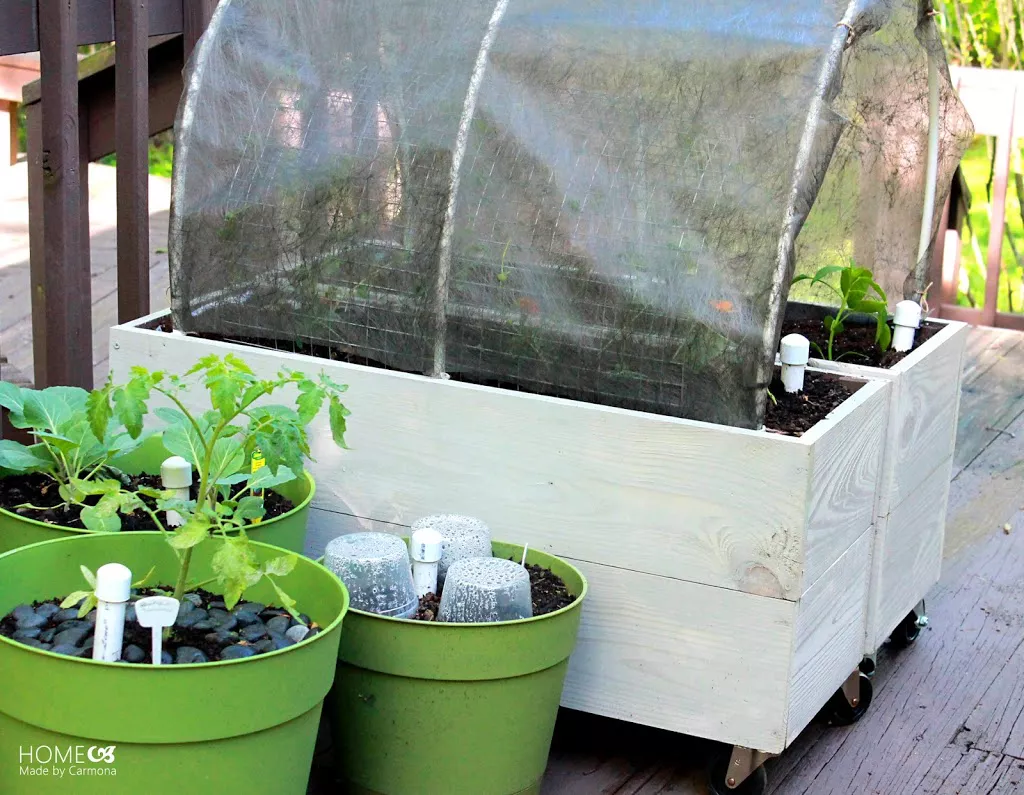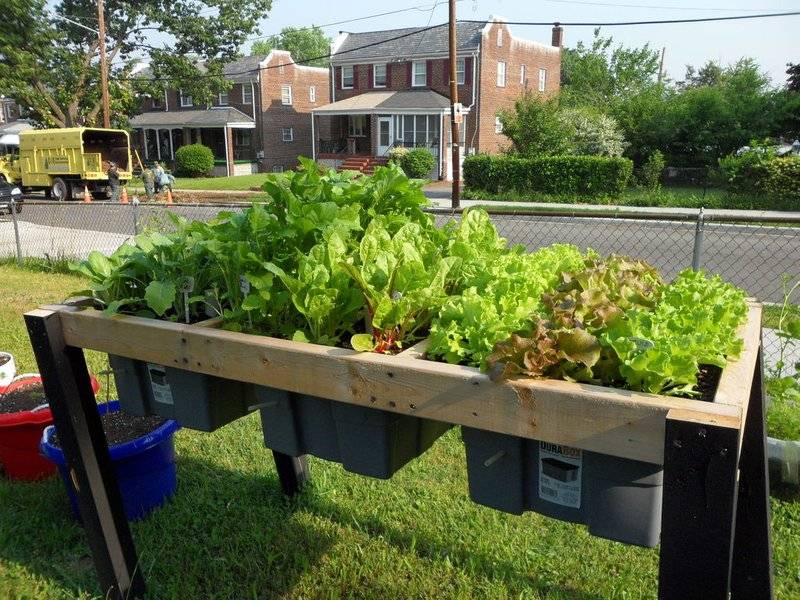 via: Instructables
A self-watering veggie table is ideal for those with limited space or soil. Water is drawn up to the roots as needed and overflows when the water reaches the top.
Straw bale garden beds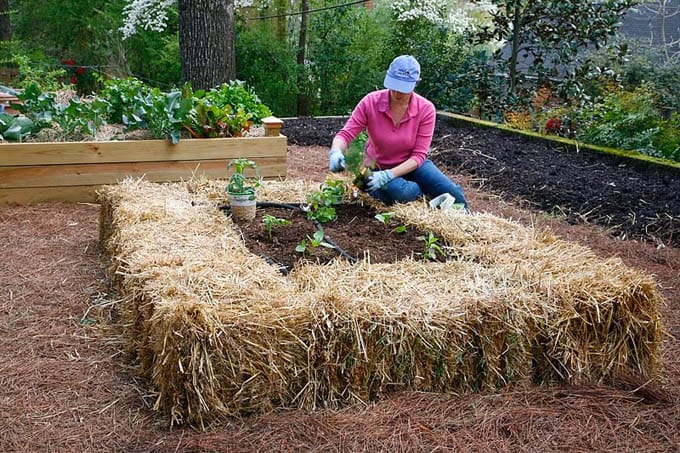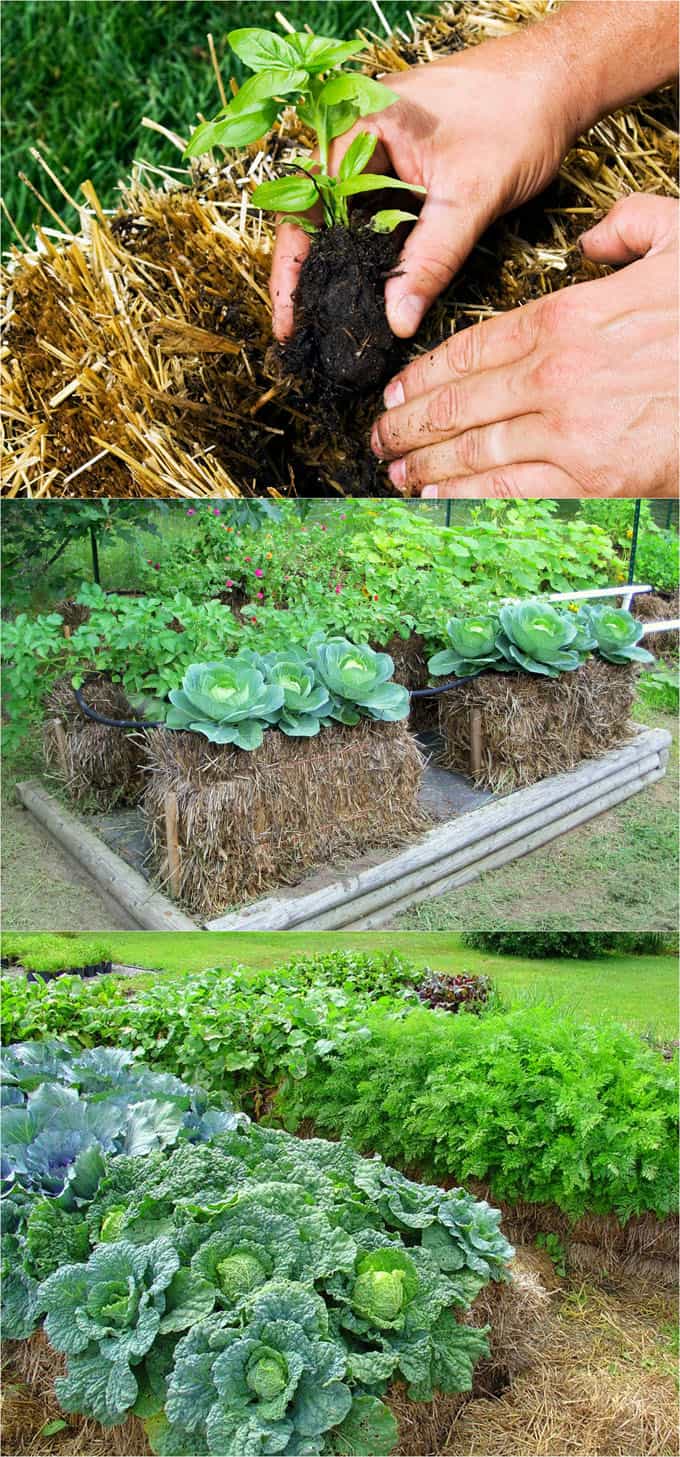 via: bonnieplants.com
Straw bale gardening is a unique method for growing herbs, vegetables, and ornamental plants in a raised bed made from straw bales.
Add a trellis to raised garden bed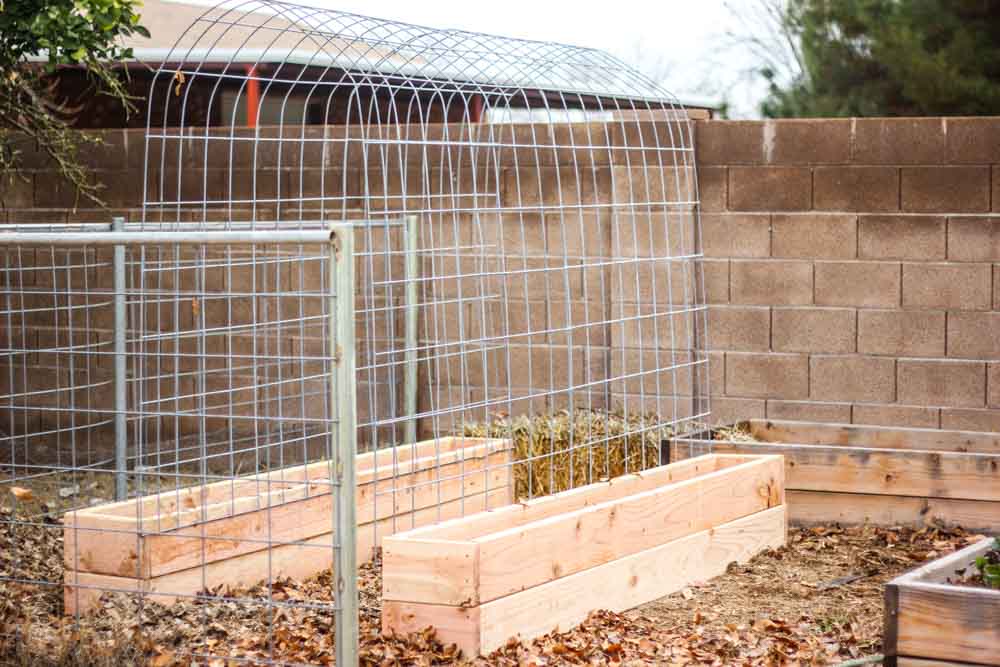 via: Weed'em and Reap
Consider adding a trellis to your raised garden bed if you're planting climbing plants. Bending cattle panel over another raised garden box can be a great way to make it happen.
Water troughs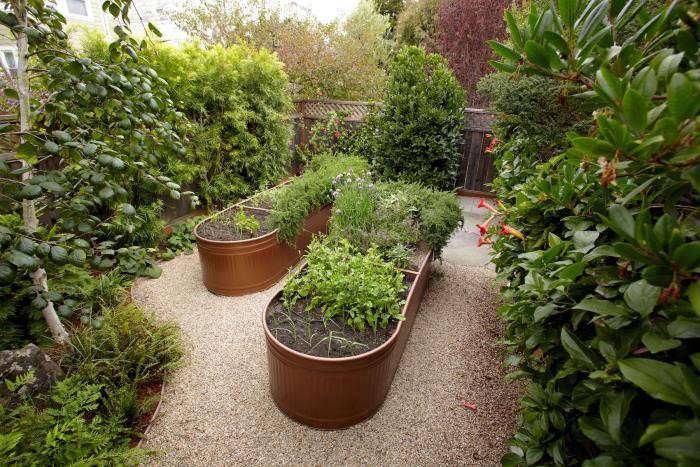 via: Gardenista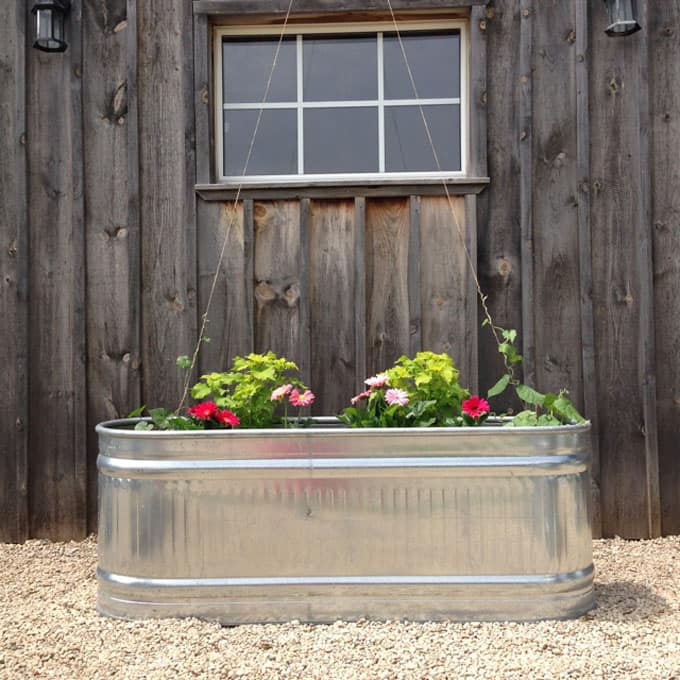 Old water troughs make great raised garden beds and are a simple, attractive option for those who don't want to build or DIY. Just place and fill!
Add in Dividers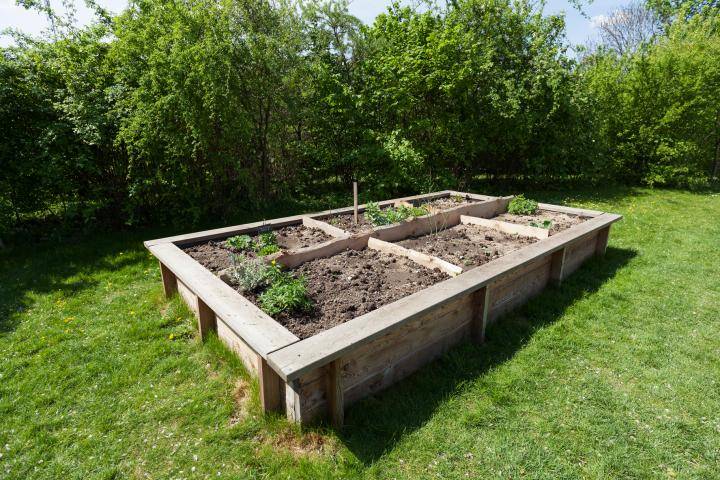 via: Almanac
To keep hard-to-manage plants and veggies organized, add dividers to your raised garden bed.
A raised garden bed with storage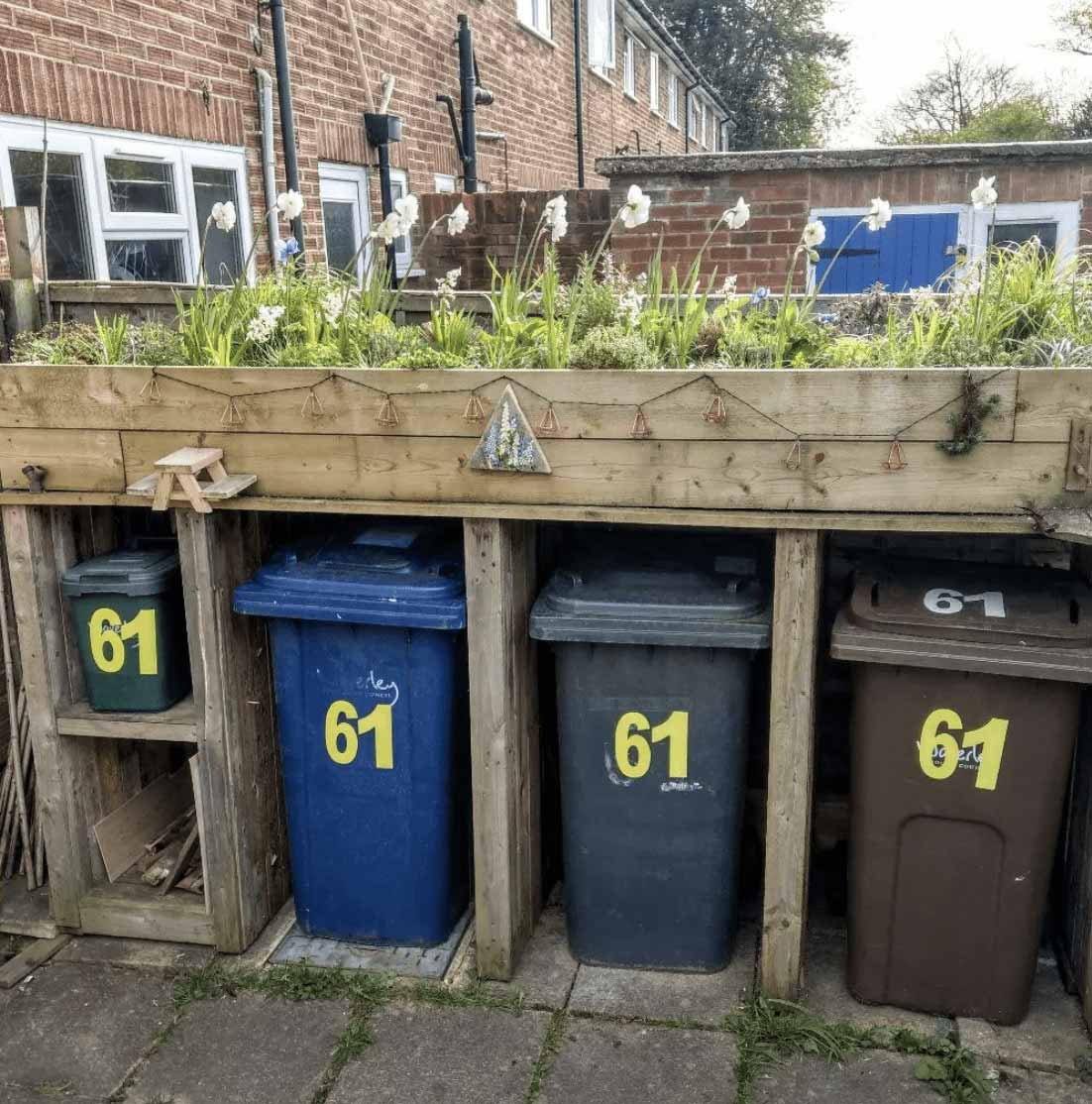 via: Jennifers DIY home & garden!
Maximize space by using the space under a raised garden bed. Build a raised garden bed with storage underneath for trash containers, providing an attractive space to store items.
The creative shape of a raised garden bed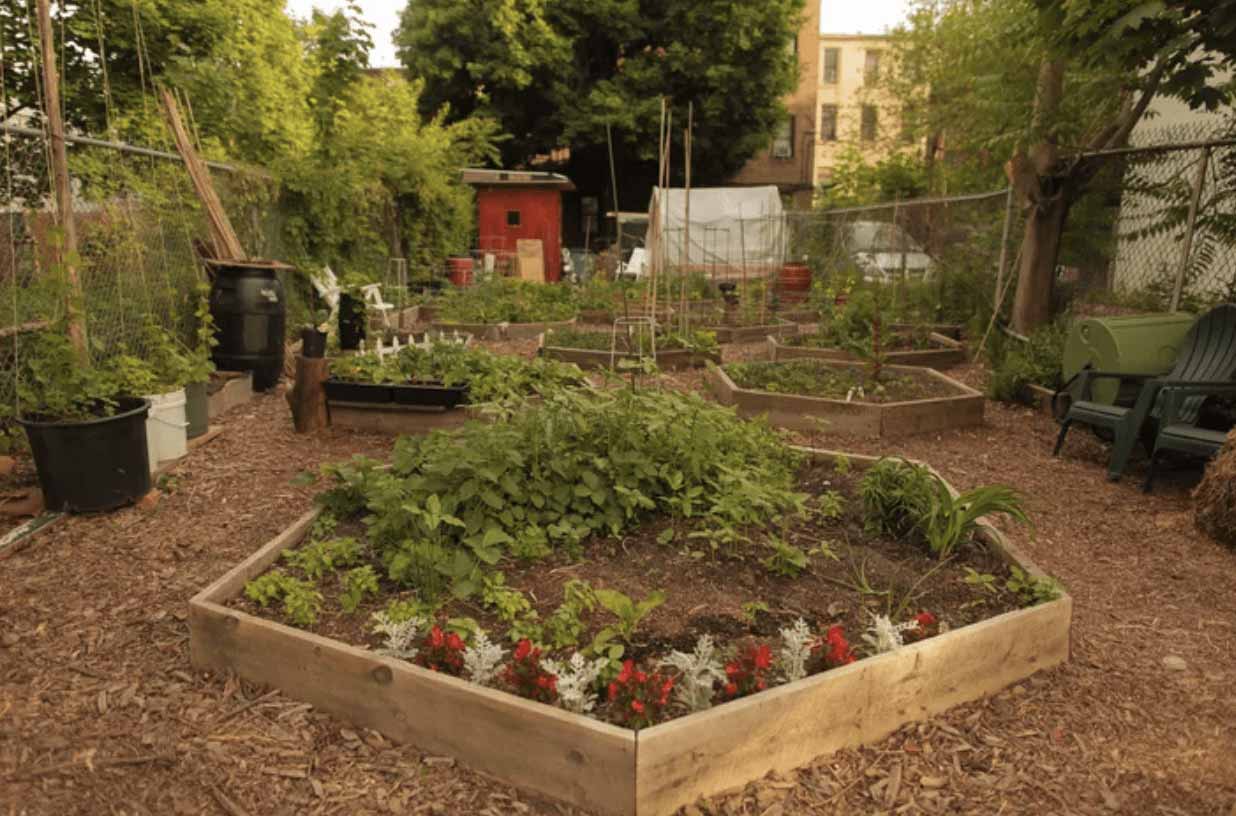 21.Add a modern touch to your backyard by ditching the traditional rectangular shape of a raised garden bed and going for something more unique, like a hexagonal shape.
Think Resourceful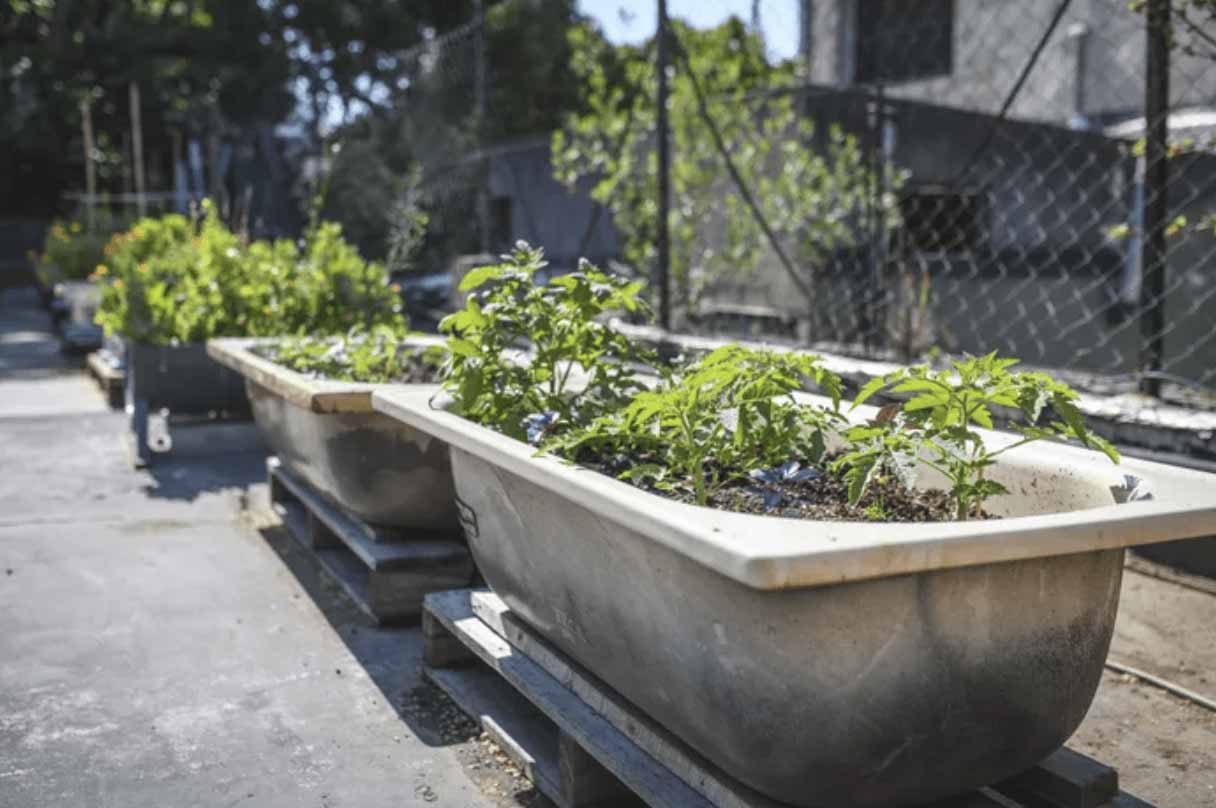 To make a raised garden bed as inexpensive as possible, be resourceful and look for materials around your home. An old bathtub can even make a great raised garden bed!
Raised Planter Box With Trellis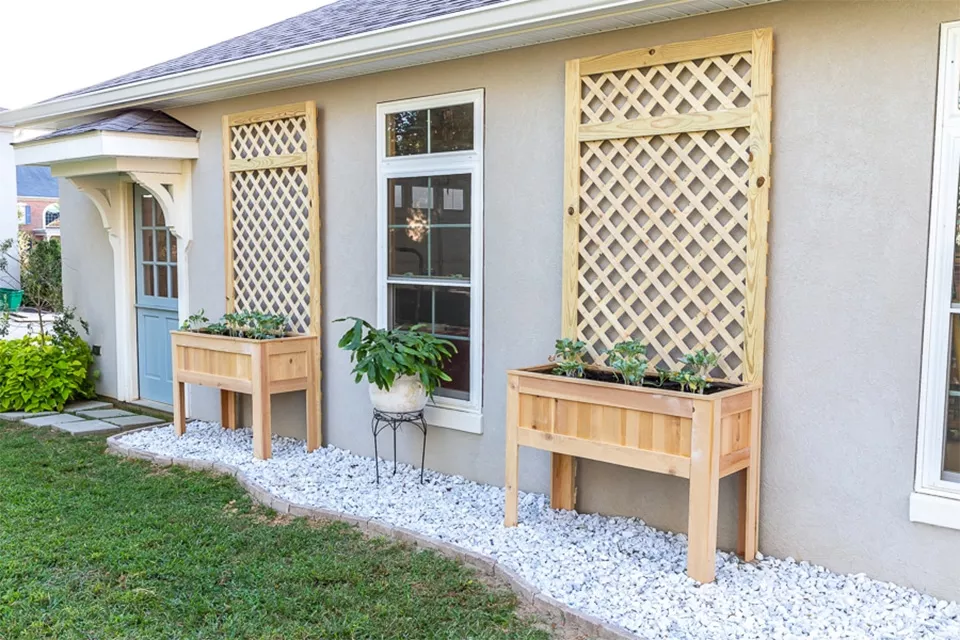 via: jenwoodhouse.com
Raised Vegetable Garden with Compost Bins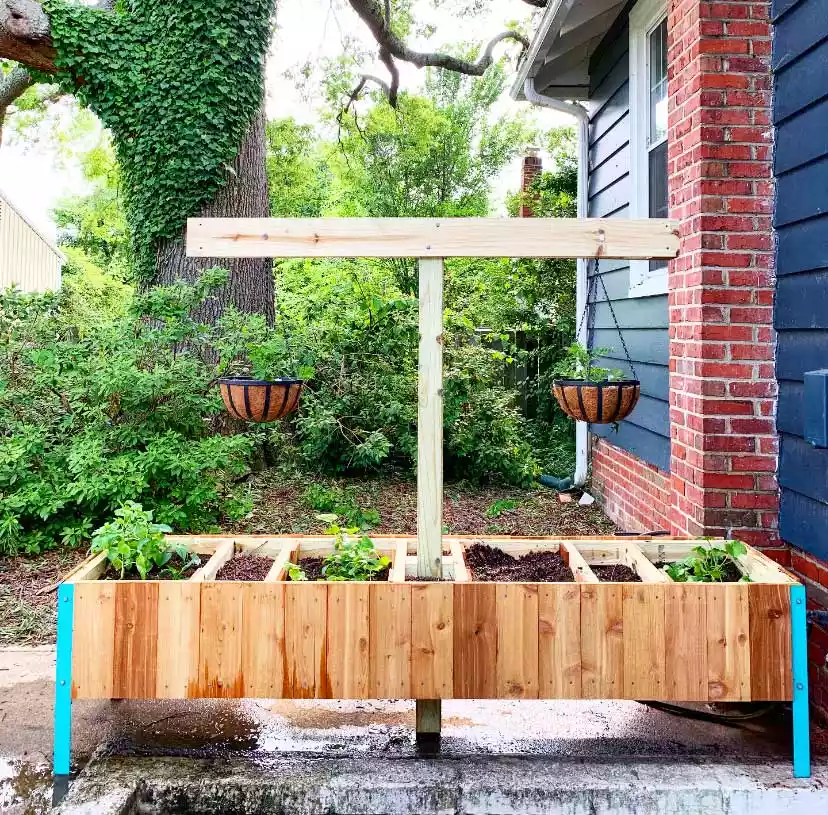 via: lazyguydiy.com
Galvanized metal garden boxes with trellis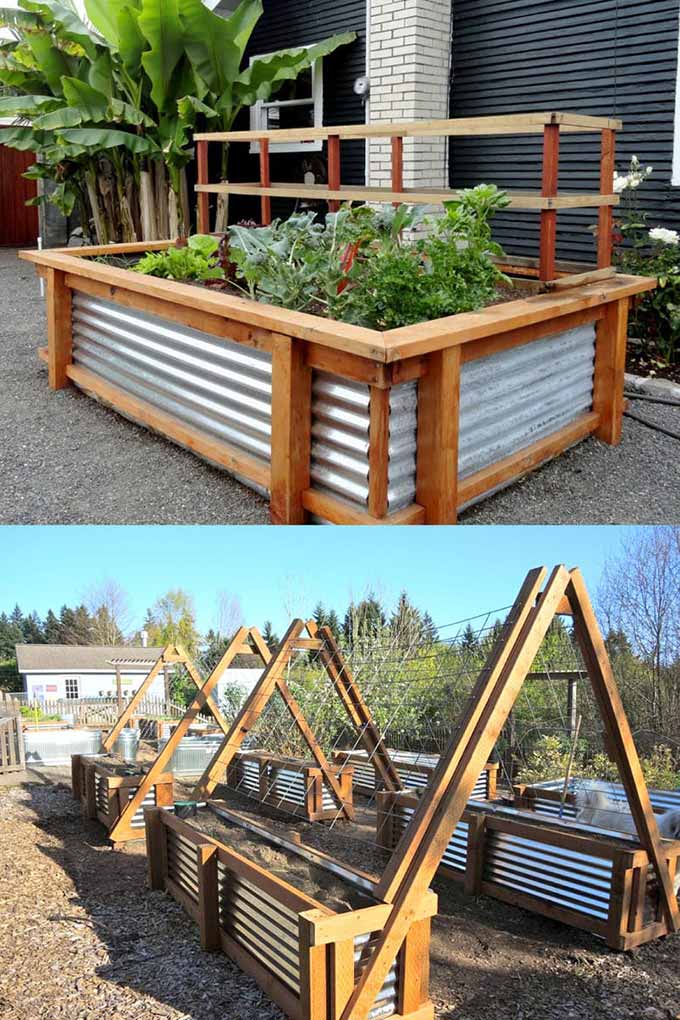 Via Plantlust | Blueberry Hill
I hope this post has given you some ideas and inspiration for your next garden project. Happy planting