60 Simple and Enjoyable Easter Crafts and Activities for 3-year-olds, toddlers, and all little kids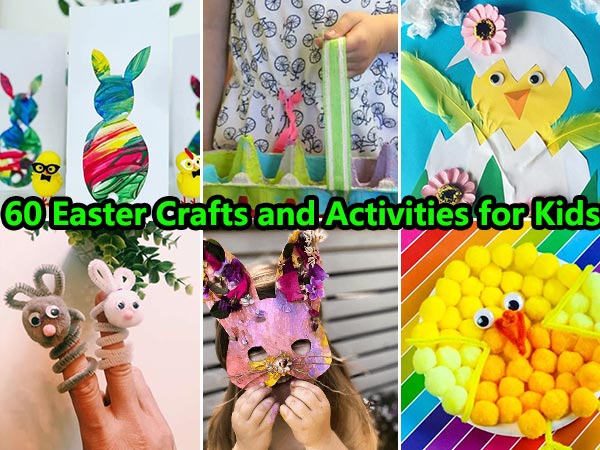 Spring season and Easter make life more exciting for people, especially kids. Parents give chocolates and other sweets to kids to make them happy. Little kids love sweets. You should not give them too much to cause dental health issues. Many parents keep their little ones engaged with Easter crafts to avoid overeating sweets. Discover these 60 Easter crafts and activities that are interactive, enjoyable, and easy to do, perfect for 3-year-olds, toddlers, preschoolers, and all little kids to keep them enthusiastic and excited!
When it comes to crafts, Easter chick crafts are the most relevant and popular ones available. You can also come across Easter card ideas, egg crafts, and basket crafts nowadays. If you want to find some unique, simple, and enjoyable ideas, these 60 interactive Easter crafts and activities offer the best selection.
#1 DIY Easter Egg Decoration with Contact Paper and Dried Flowers: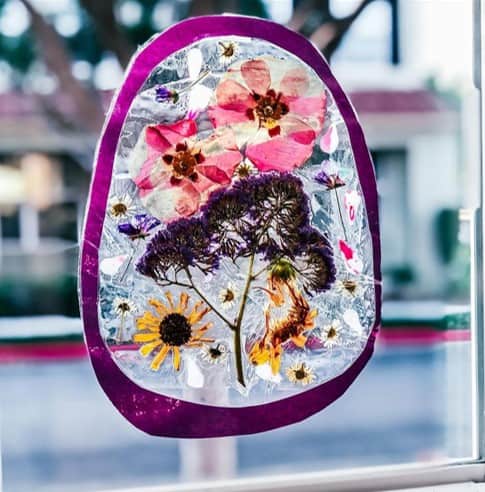 via: @cirquedusewell
Collect and dry spring flowers with your 3-year-old for this pretty and fun craft. Stick the flowers onto contact paper or a laminating pouch to create a beautiful Easter egg decoration.
#2 Bunny Ears for Easter Fun: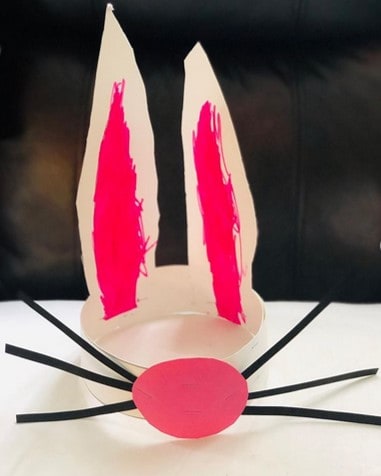 via: @learnhardplayhard
Turn your 3-year-old into a giant-sized bunny with this enjoyable Easter craft. Mom can relax and sip coffee while watching the festivities!
#3 Easter Chick Greeting Card Made with TP Roll Stamping: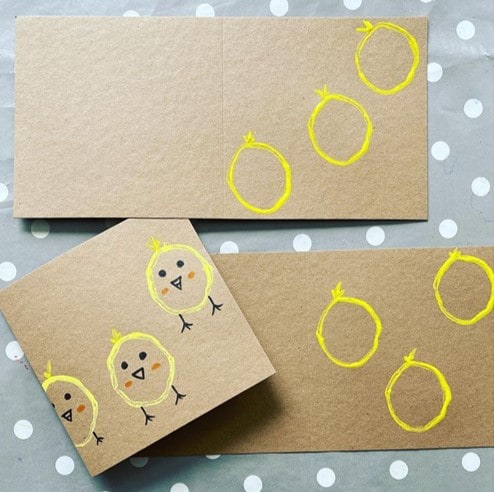 via: @tufflove_and_sensoryplay
Use an oval-shaped cookie cutter or a slightly squished TP roll with yellow paint to print chick outlines onto a blank card. Add eyes, beak, and feet to create a simple yet effective Easter card for little kids.
#4 Upcycled Bunny Basket Craft: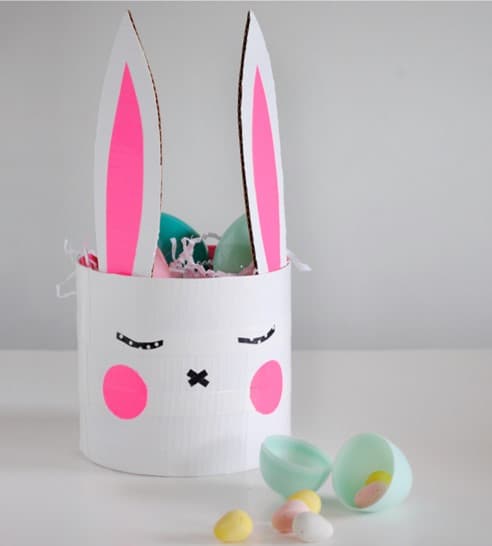 Create an adorable Easter bunny basket by covering the bottom half of a plastic container with white duct tape and adding cardboard ears, eyes, nose, and rosy cheeks.
#5 Easter Bunny Keepsake Bookmark: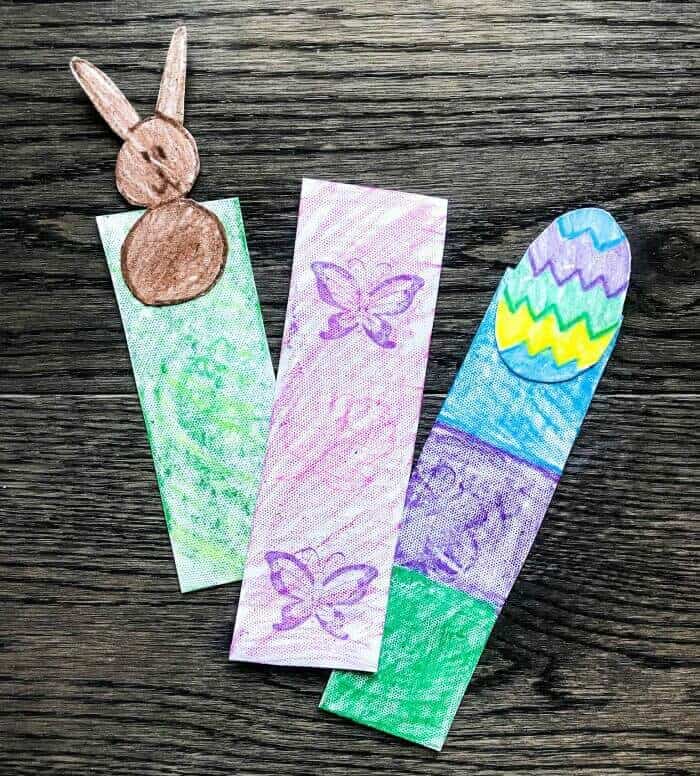 Your 3-year-old can create a lovely keepsake with this easy Easter craft to give to a loved one.
#6 Loose Parts Easter Egg Collage: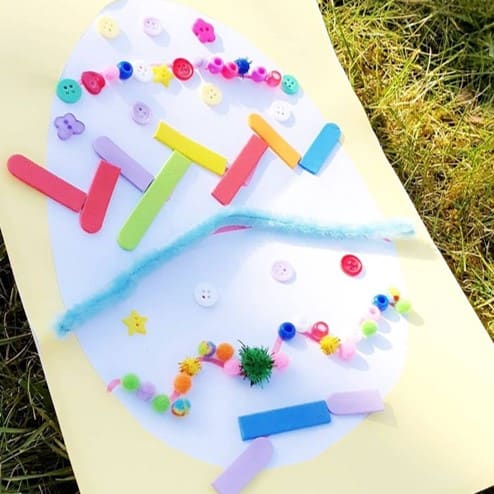 Let your 3-year-old embellish an egg shape with beads, pompoms, popsicle sticks, and other loose parts to create a fun and mess-free activity. Trace a line of glue over the top to make sure everything sticks, or omit this step for a truly no-mess experience.
#7 Daddy Chicken and Baby Chick Paper Plate Craft.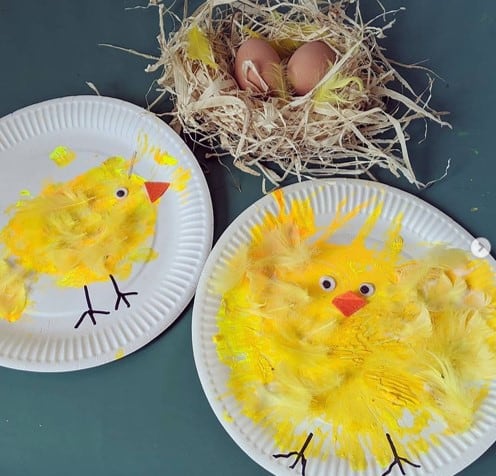 Your 3-year-old will adore making a daddy chicken and baby using handprints on a paper plate with this sweet and easy Easter craft.
#8 Fluffy Feather Easter Chick Craft: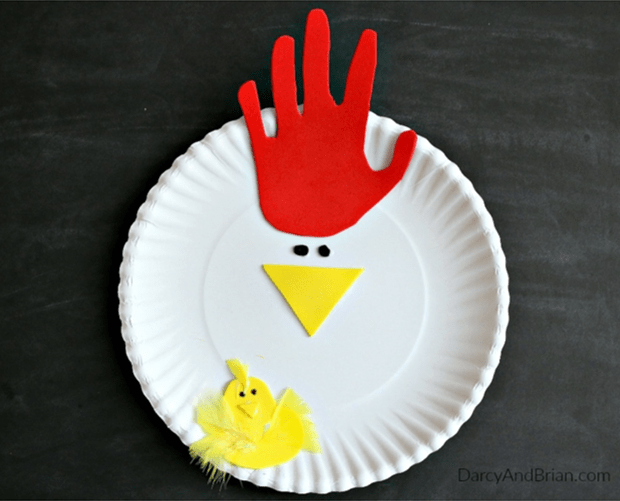 Create cute and fluffy chicks with real feathers for an easy and fun Easter craft that requires no precision, perfect for a 3-year-old.
#9 Cotton Wool Ball Easter Chick Craft: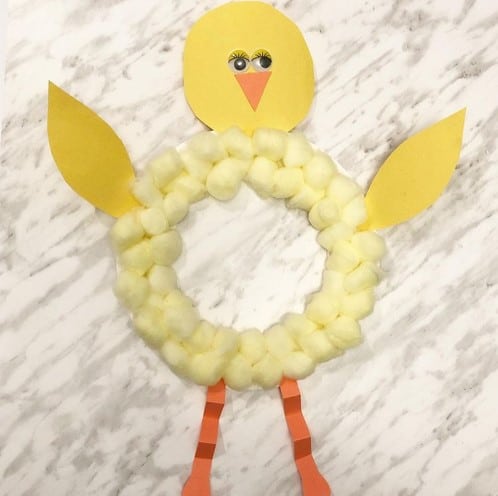 Make another adorable addition to your Easter decorations by creating a fluffy cotton wool ball Easter chick that your daughter will love.
#10 Easter Bunny Make-Believe Masks: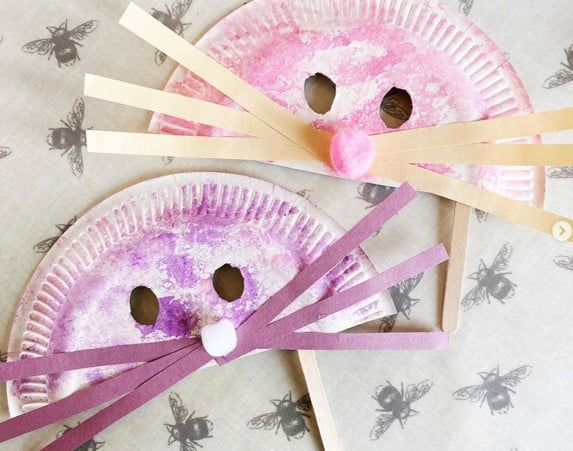 Your 3-year-old can have more make-believe fun with these fun and easy Easter bunny masks.
#11 Easter Egg Craft with Painted Scribbles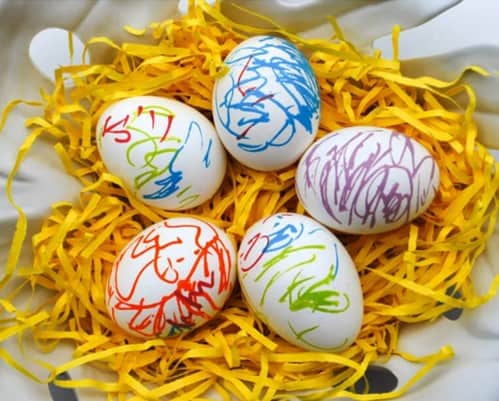 via: Merriment Design
For a quick and easy Easter activity, try decorating hard-boiled eggs with sharpies. Using white eggs will make the colorful scribbles pop, and you can display them in a basket for a festive touch.
#12 Easy Easter Craft with Tin Foil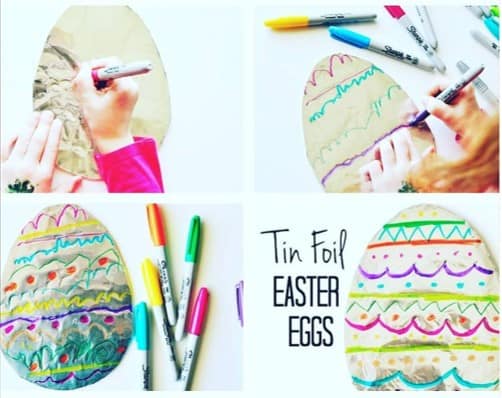 via: @happy_partyland
Experiment with patterns by creating these tin foil Easter eggs with your 3-year-old. Just wrap an oval-shaped piece of card with tin foil and decorate with sharpies. This is a fun and easy way to introduce your child to art and creativity.
#13 Cute Paper Plate Easter Chick Craft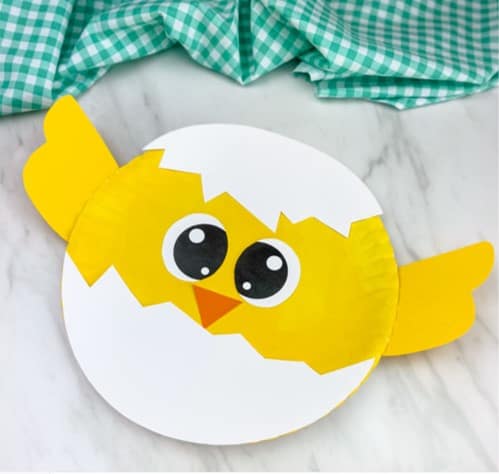 via: Simple Everyday Mom
This hatching Easter chick craft is not only adorable, but it also helps develop your child's scissor skills. With a minimal-mess glue stick and a free template (link above), your 3-year-old can stick it all together and have a fun Easter-themed activity.
#14 Colorful Easter Egg Craft with Washi Tape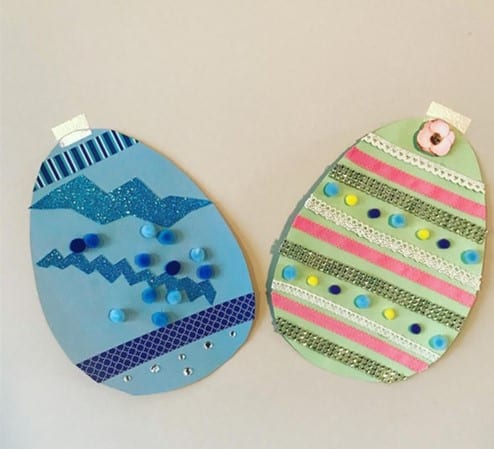 via: @happy.little_hands
For a fun and colorful Easter egg craft, cut some cardstock into egg shapes and let your child use washi tape, pompoms, and other materials to decorate them. This is a great activity for toddlers and preschoolers who love to cut and stick.
#15 Easter Card Making Activity with Paint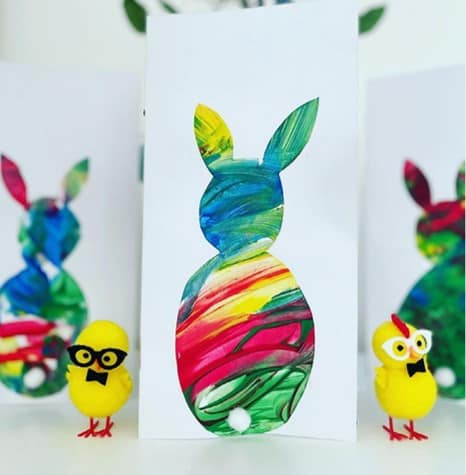 via: @whatbladidnext
Get messy with paint and make some bunny-shaped cards with your preschooler. This is an awesome Easter card-making activity that is both easy and fun for a 3-year-old.
#16 Nature-Inspired Easter Craft with Hatching Chicks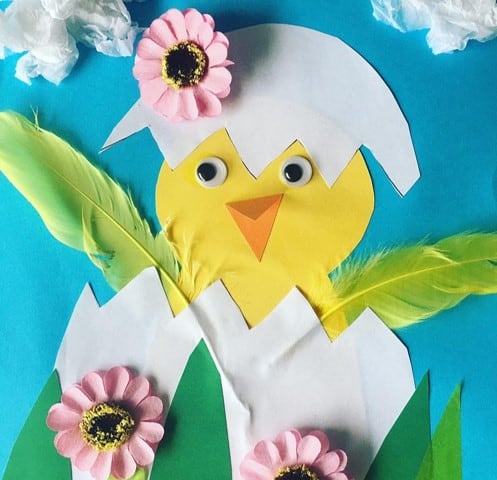 Brighten up your home with this lovely nature-inspired hatching Easter chick craft. It's a colorful and cheerful activity that's perfect for kids after a long and bleak winter.
#17 Easy Paper Plate Easter Chick Craft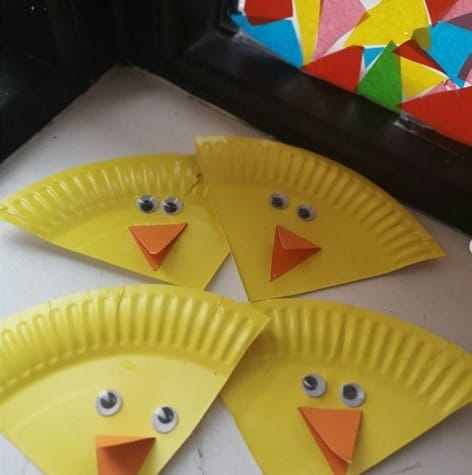 via: @snaphappymammy
Stock up on yellow paper plates and forget about the mess of paint. With a few simple steps, you and your 3-year-old can make these cute and cheeping Easter chicks.
#18 Easter Bunny Craft with Toilet Paper Rolls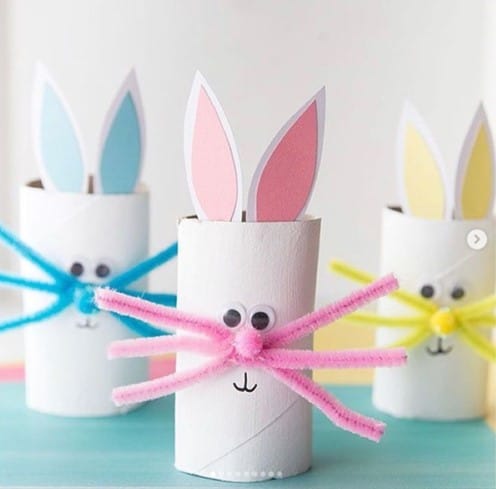 via: Simple Everyday Mom
Transform toilet paper rolls into little Easter bunnies with this easy and fun craft. It's a great way to upcycle and create something cute and playful with your child.
#19 Paper Plate Bunny Craft with Floral Fringes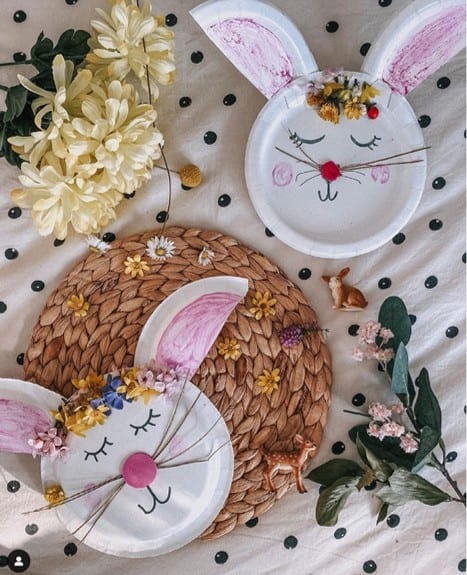 via: @EmmaFaith
These bunny paper plate crafts with floral fringes are one of my favorites! They're perfect for my 3-year-old too.
#20 Yellow Chick Craft on a Paper Plate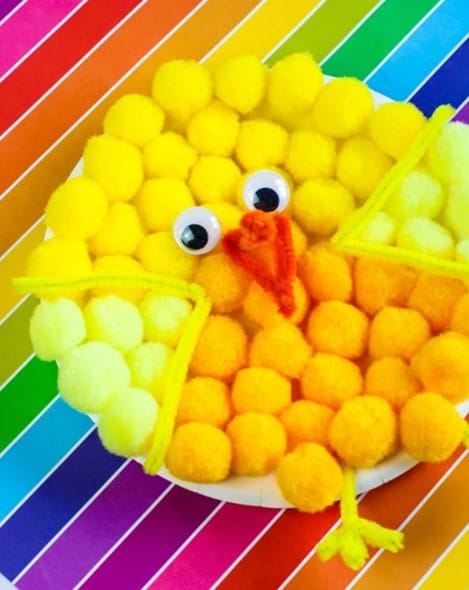 via: Mom Wife Busy Life
This adorable fluffy pompom chick has a little pipe cleaner beak and feet.