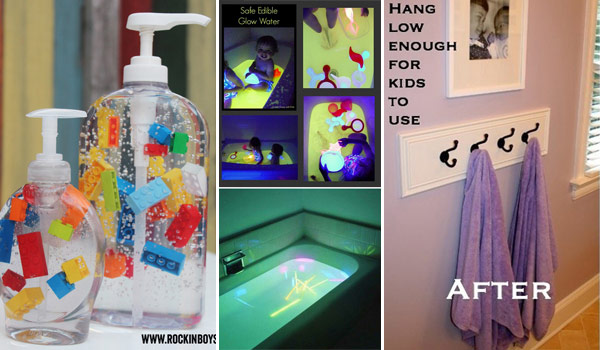 Have you ever thought of making some changes at your bathroom for your small children? Since the most of bathrooms will be the biggest challenge for little guys who struggle to reach towels and sinks, and much more. So you should do some works to improve your bathroom for kids.  A kid friendly bathroom can help kids use the bathroom easily and make bath time more fun and special. Take a look at below ideas we gathered for you…
1. Install a pull-out drawer stool to reach the sink or DIY a step stool.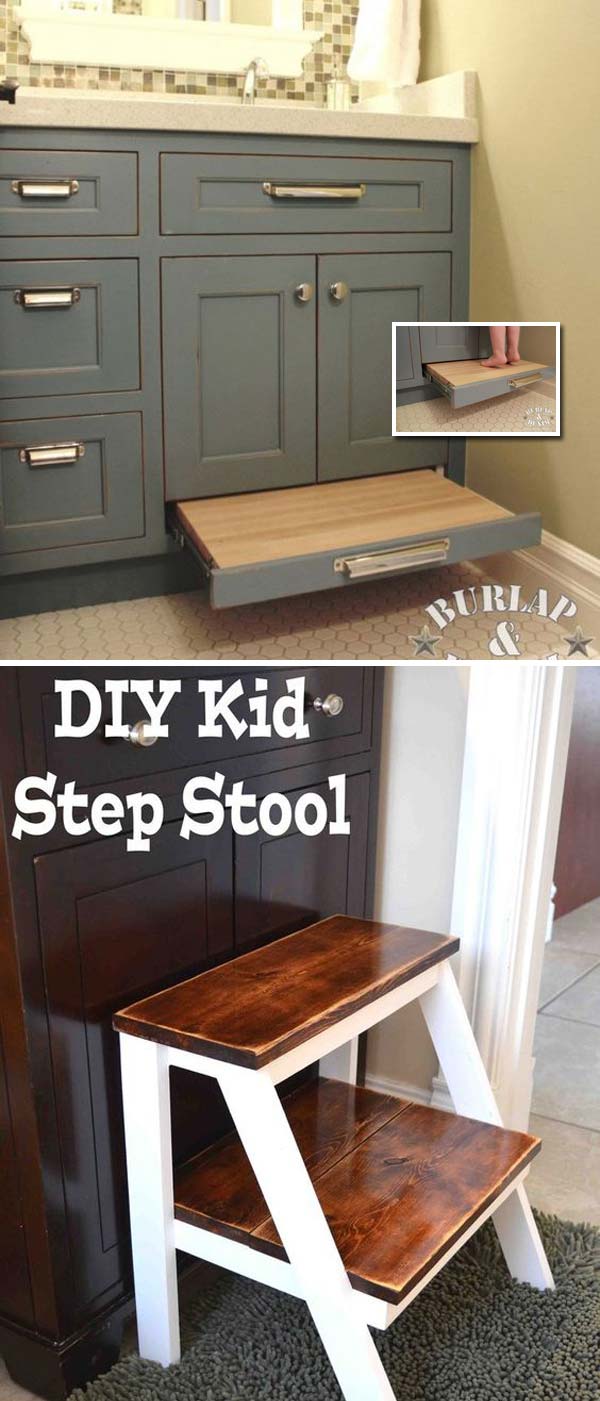 Source: burlapanddenim.com     Get Tutorial here: hertoolbelt.com
2. DIY a toothbrush holder out of your kid's favorite toy.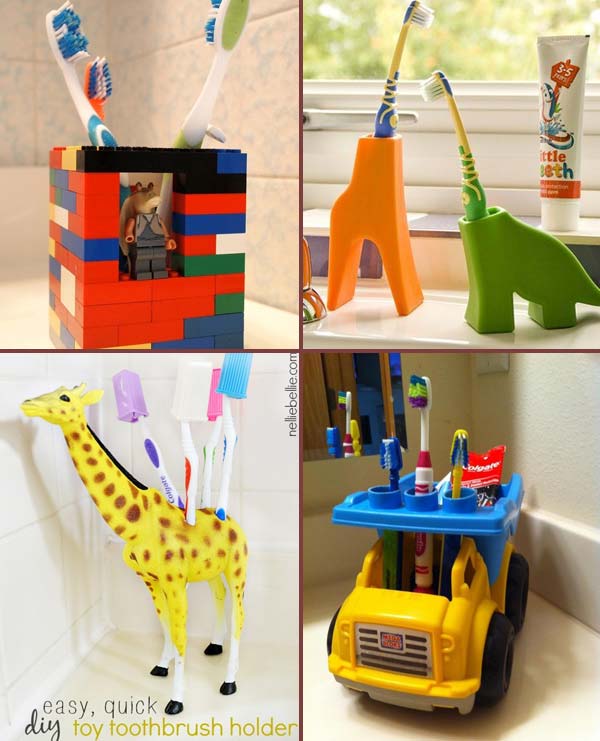 Source 1      Source 2    Tutorial: nelliebellie.com   Source 4
3. Build a child step stool for the toilet from wood pallets.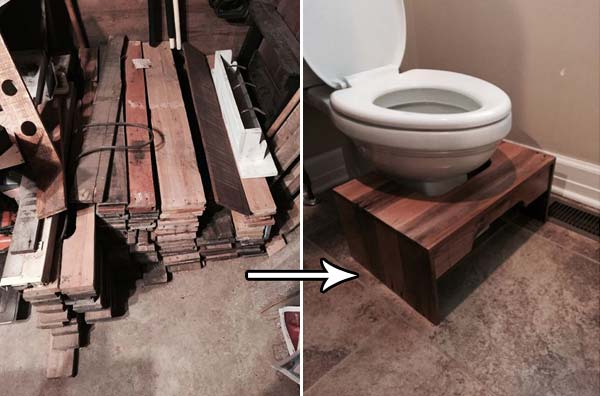 Get Tutorial here: instructables.com
4. Safe and edible glow water makes bath time more funny.  Or you can also throw some glow sticks in the bathtub.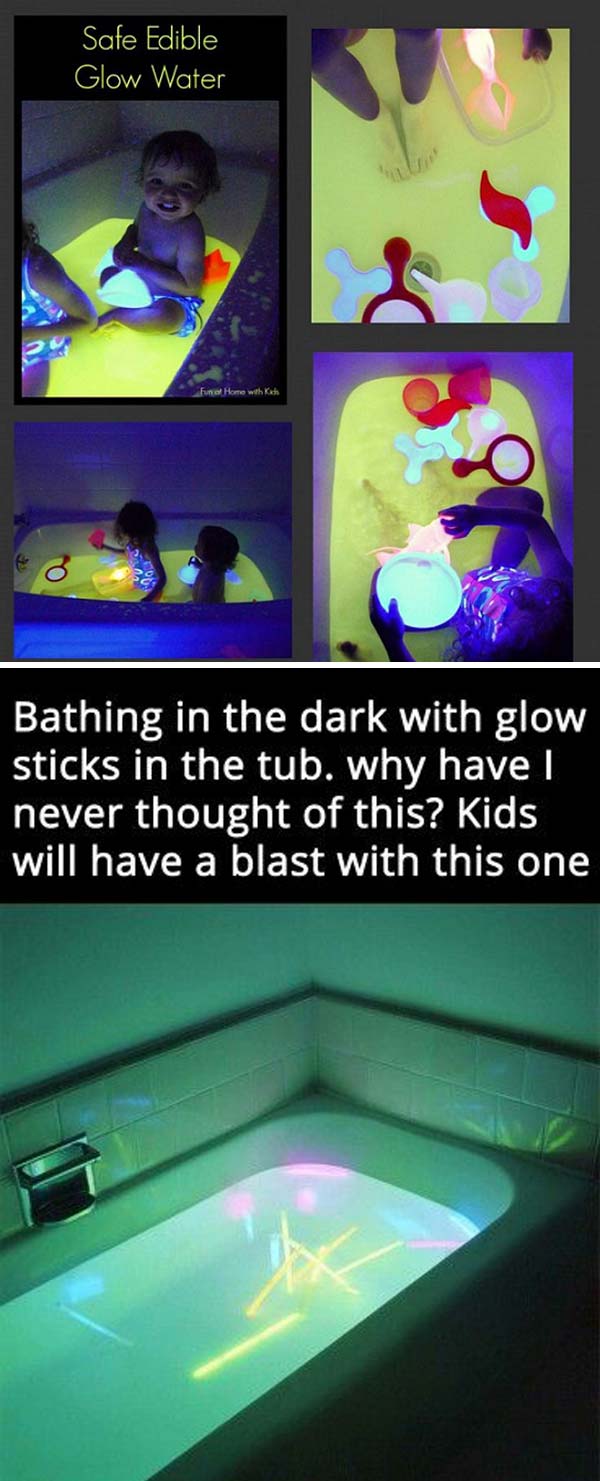 Get Tutorial here: funathomewithkids.com     Source
5. Kids are sure to love these Lego liquid soap that can make hand washing a bit more fun. You can also replace the Lego bricks with other toys.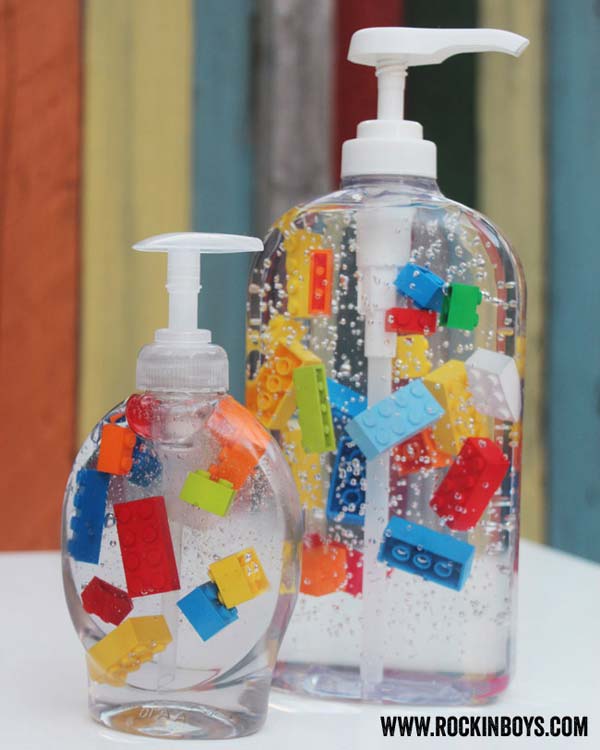 Get Tutorial here ===> rockinboys.com
6. Have the hooks hanging low enough for children to easily reach their towels.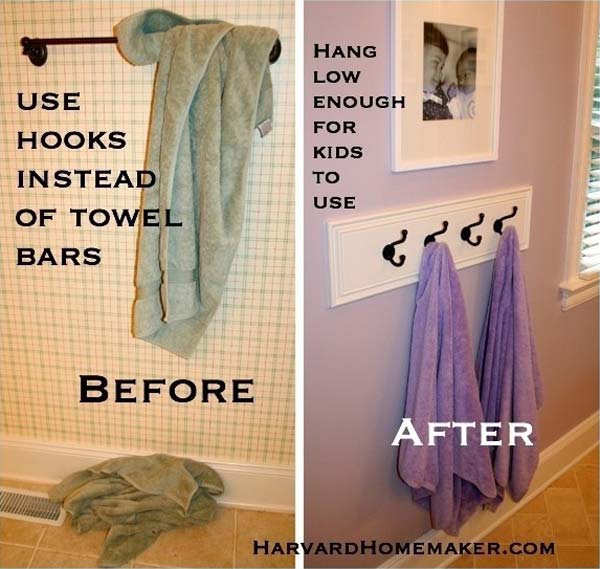 Get Tutorial here ===> harvardhomemaker.com
7. A giant laundry basket keeps kid's toys floating in easily accessed places.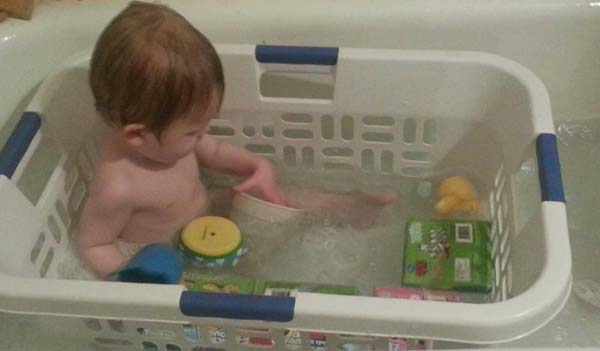 Source: reddit.com
8. Kids would love this gadget(Showerhead with Dolphin Character) for their shower time.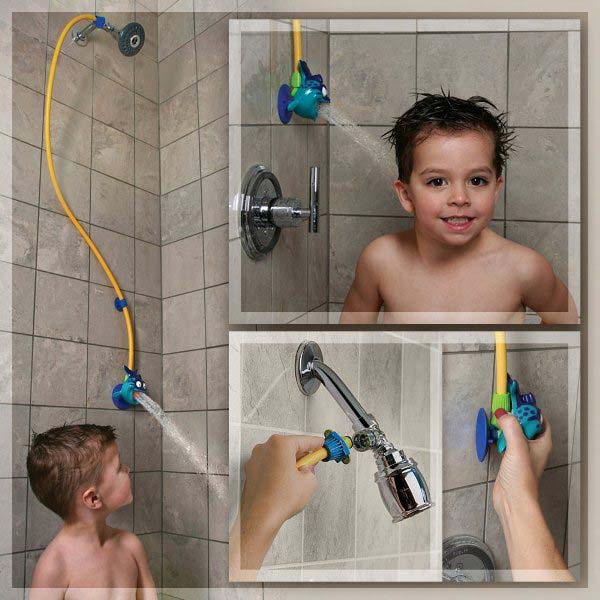 9. Go for a sink extender for your little guys with a baby shampoo bottle.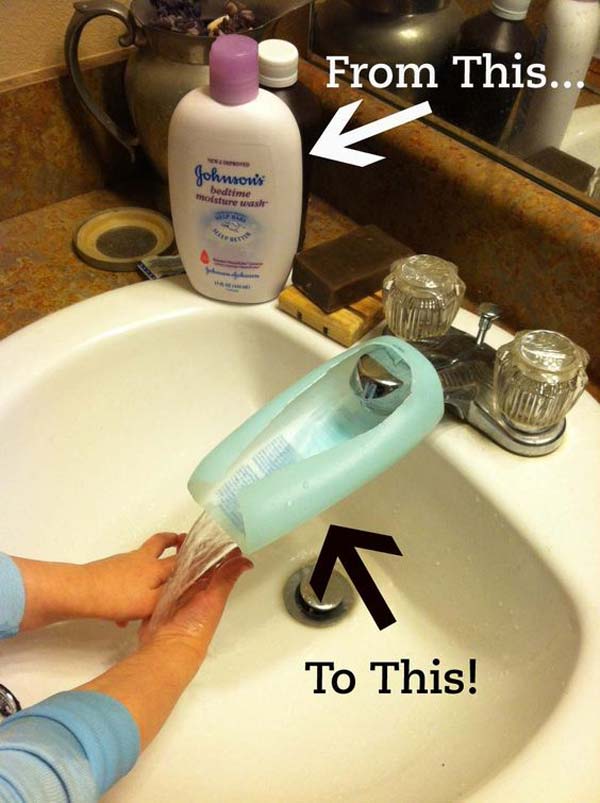 10. Spray paint a toy dino to make a holder for toilet paper.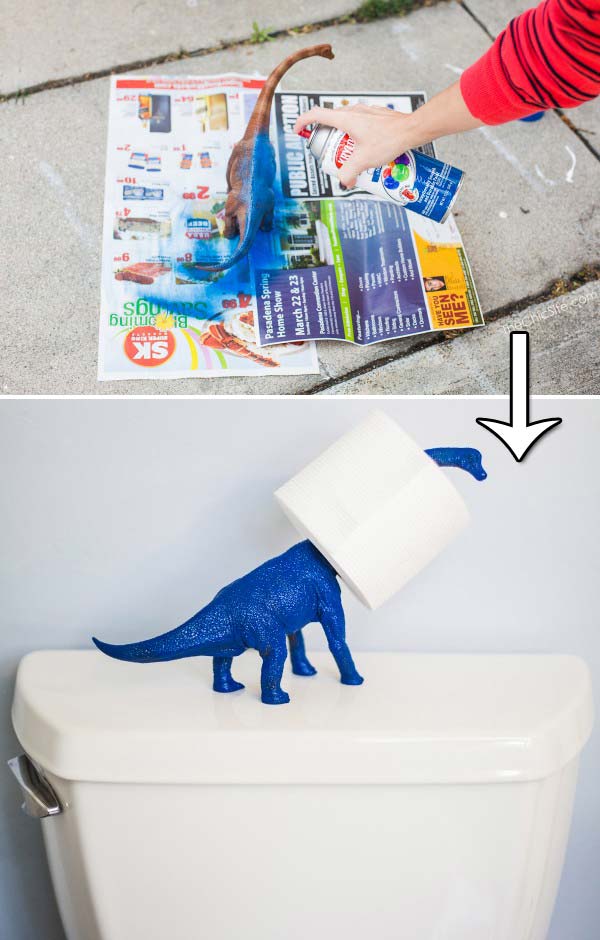 Get Tutorial here: thechicsite.com
11. Store and organize child's bath toys.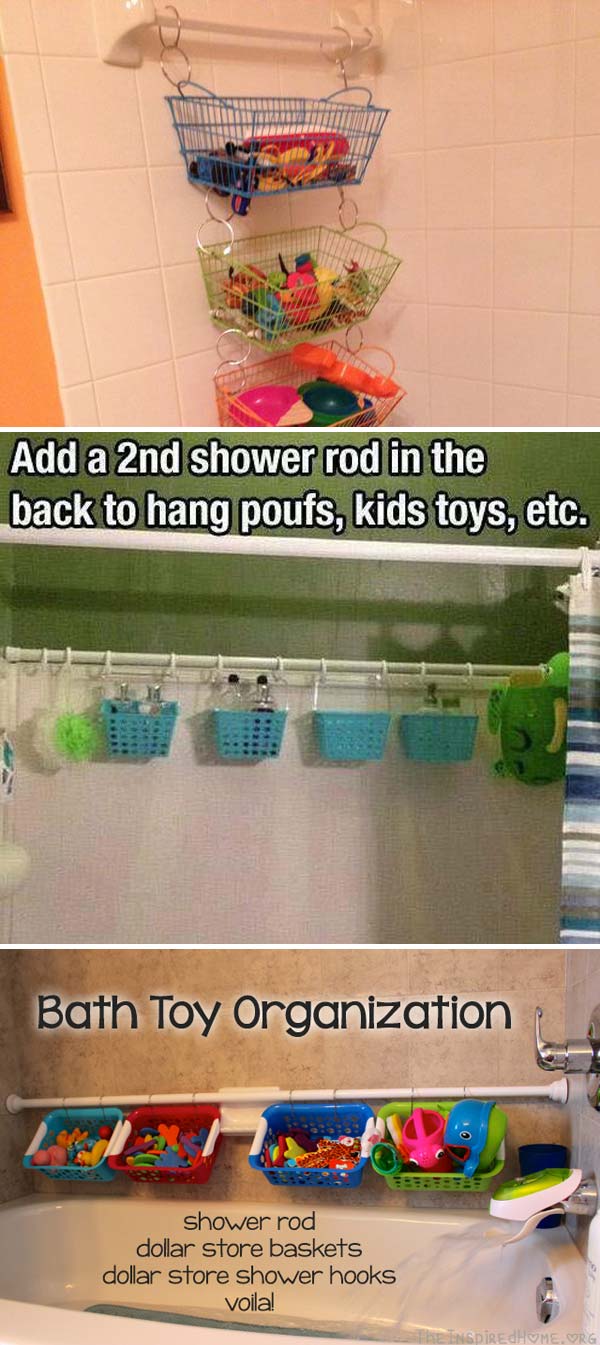 Source 1     Source 2    Tutorial: theinspiredhome.org
12. Are your kids disney fans? Hidden mickey in the bathroom wall.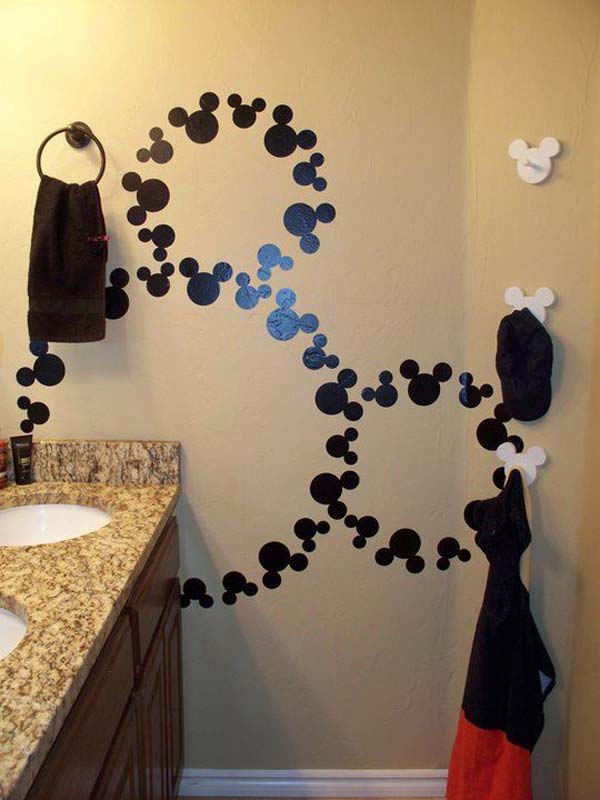 13. Make a great rope lighting for kids at night.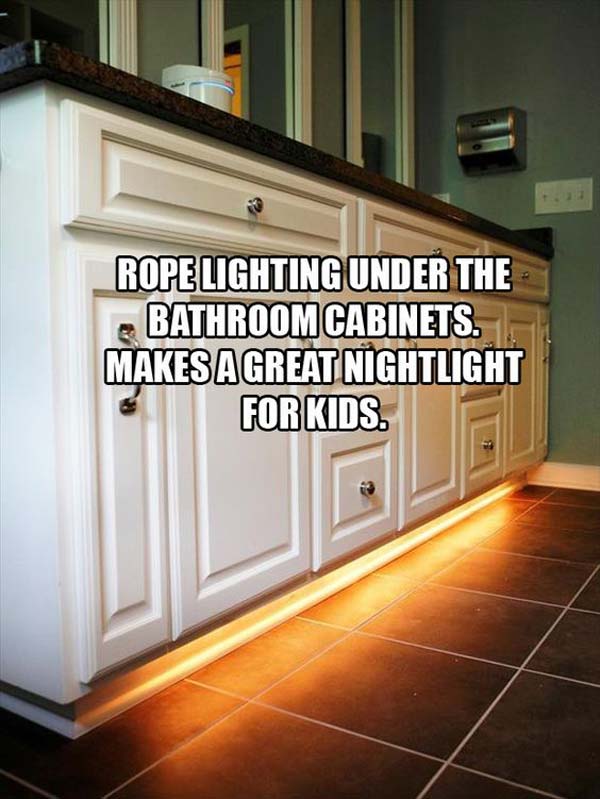 14. DIY toothbrush holders for your kids by using plastic cartoon character cups.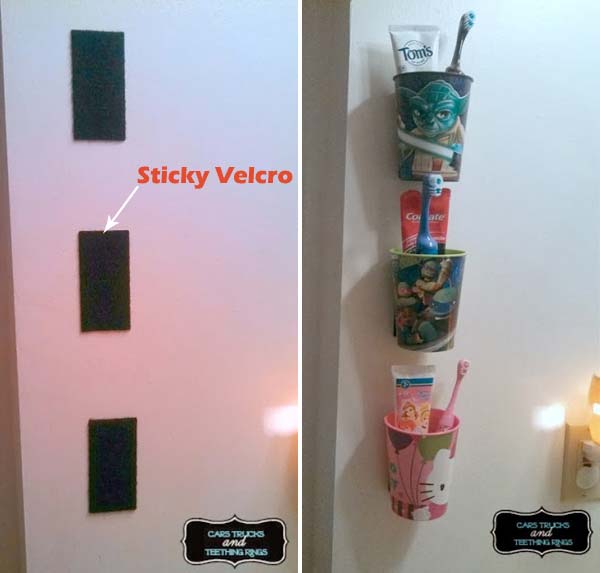 Get Tutorial here: carstrucksandteethingrings.com
15. Two towel rods on the back of the door; kids can easily reach the lower one.