20 Easy Crafts to Keep Kids Busy on 4th of July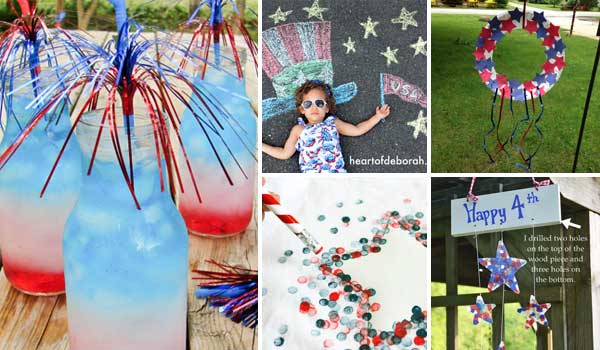 Independence Day is a big holiday in the middle of summer. It is about celebrating family, friends, summer, and community. Besides the fireworks and the hot dogs, the Fourth of July is the perfect opportunity to find crafts and activities for your kids to get them excited about the holiday. Fun and easy patriotic 4th of July kids' crafts will help enhance the fun of the day. Kids can make those red, white, and blue crafts by themselves or, when you are making some great decorations for a party, make sure you involve your child in the planning.
From painted flag shirts to sparkler shields and DIY sun catchers, there's something for every young artist. And don't forget the tasty treats like firecracker cakelettes and popcorn bags! Get creative with fireworks crafts, confetti launchers, and even DIY Mickey ears. Let your child's imagination soar as they engage in these fun and easy activities, adding an extra layer of excitement to your 4th of July celebrations. With these patriotic crafts, you'll create lasting memories and a sense of togetherness.
If you have no idea where to look for inspiration, take a moment to explore these 20 educational yet entertaining crafts for kids.
Let's start by encouraging their artistic side with a painted flag shirt. By using fabric paint and a plain white t-shirt, they can create their own wearable masterpiece, proudly displaying their patriotism.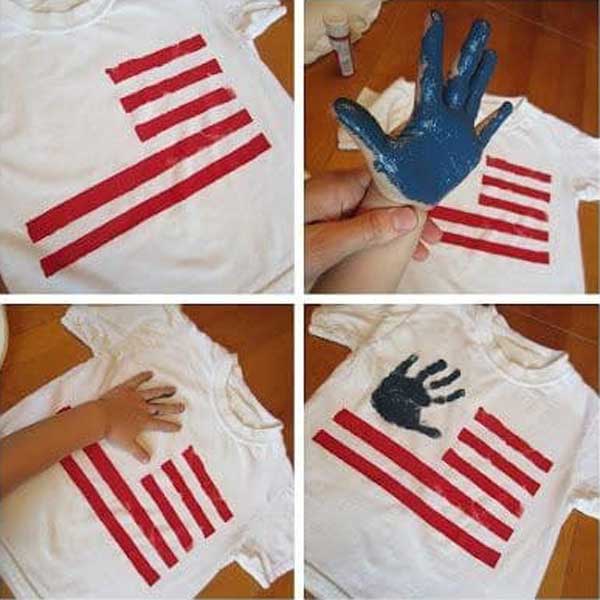 Get Full Tutorial here ====> deceptivelyeducational.blogspot.com
To bring a touch of color and sparkle indoors, try making DIY beaded sun catchers. Your kids can use red, white, and blue beads to create dazzling sun catchers, which can be hung in the windows to catch the sunlight and spread the festive spirit.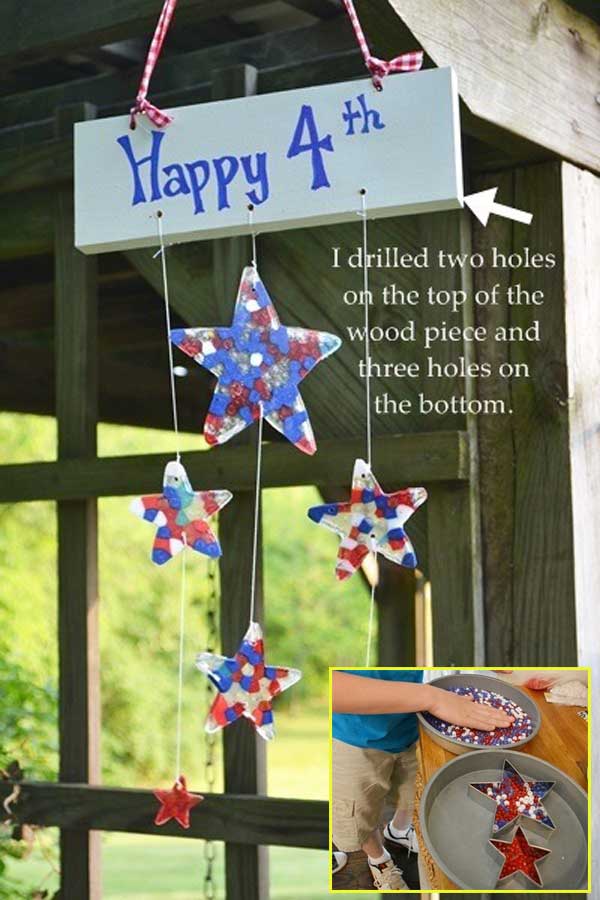 Get Full Tutorial here ====> beneathmyheart.net
Safety is paramount during fireworks displays, so consider making sparkler shields to protect their little hands.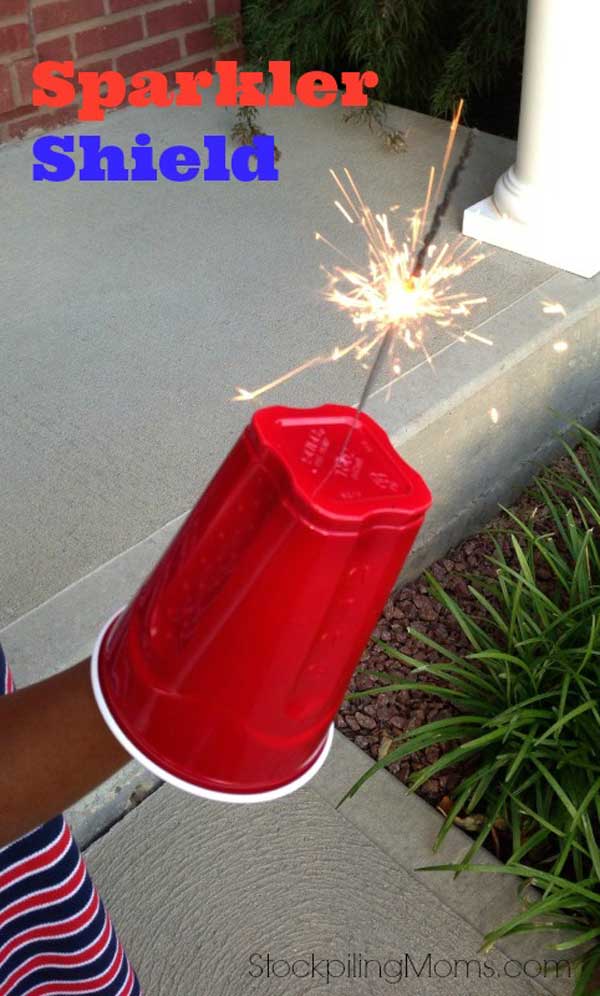 Sparkler Shield to protect little hands from sparklers on July 4th.   Source: stockpilingmoms.com
When it comes to treats, firecracker cakelettes with pop rocks will add an explosion of flavor to your celebration.

Get Full Tutorial here ====> sheknows.com
Using erasers as stamps and fabric paint, your kids can design one-of-a-kind patterns and prints on plain t-shirts, showcasing their artistic flair.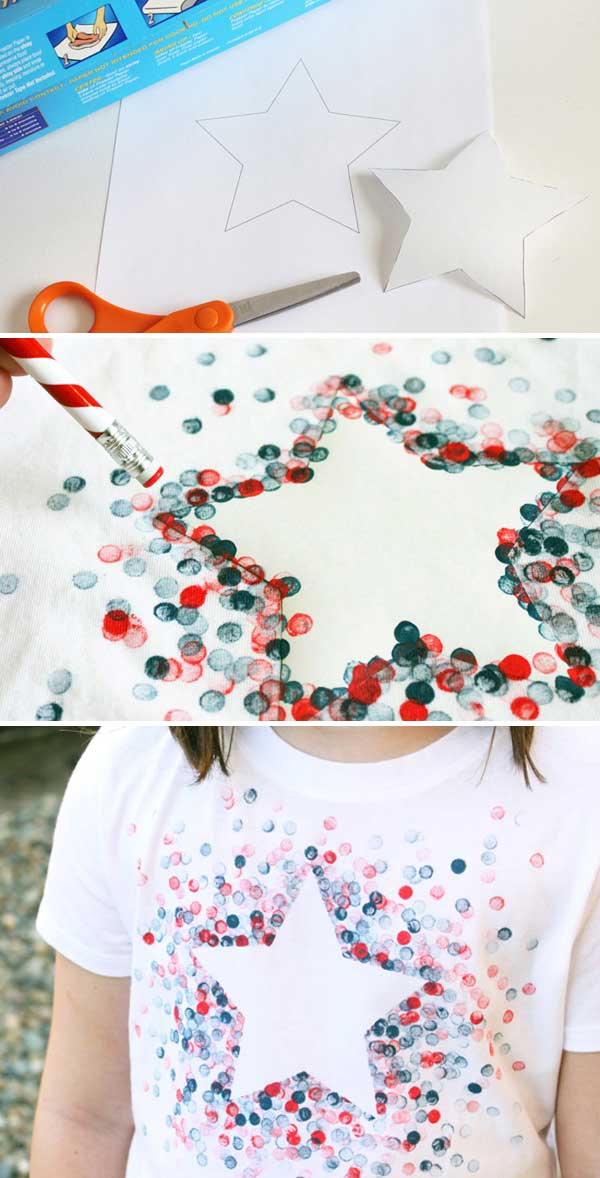 Get Full Tutorial here ====> cutesycrafts.com
Don't forget the snacks! Firecracker popcorn bags are a fun and delicious addition to your festivities. Fill red, white, and blue striped bags with popcorn and let the kids enjoy this flavorful treat while watching the fireworks.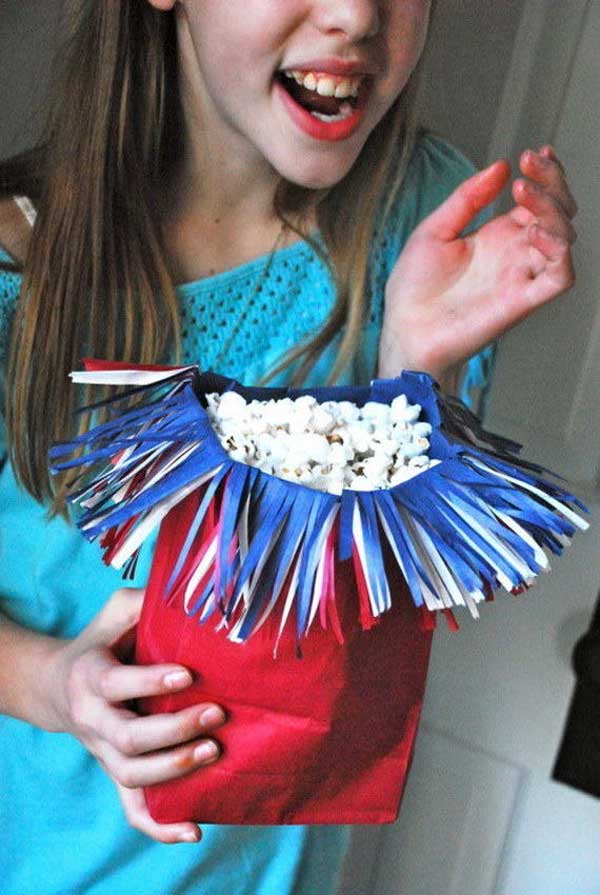 Get Full Tutorial here ====> cfabbridesigns.com
Engage their creativity further with a fireworks craft using a fork or straws. Dip the fork or straw into paint and stamp it on paper to create vibrant firework patterns, allowing them to explore their imagination.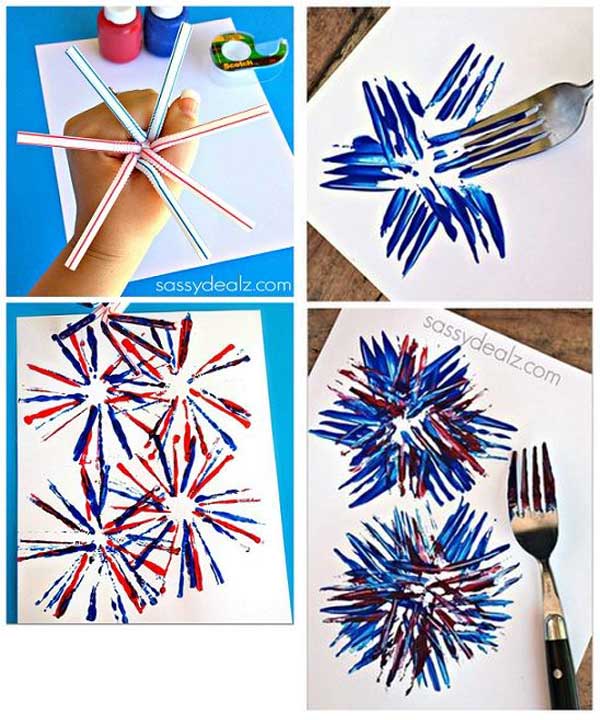 Left Picture Source: craftymorning.com    Right Picture Source: sassydealz.com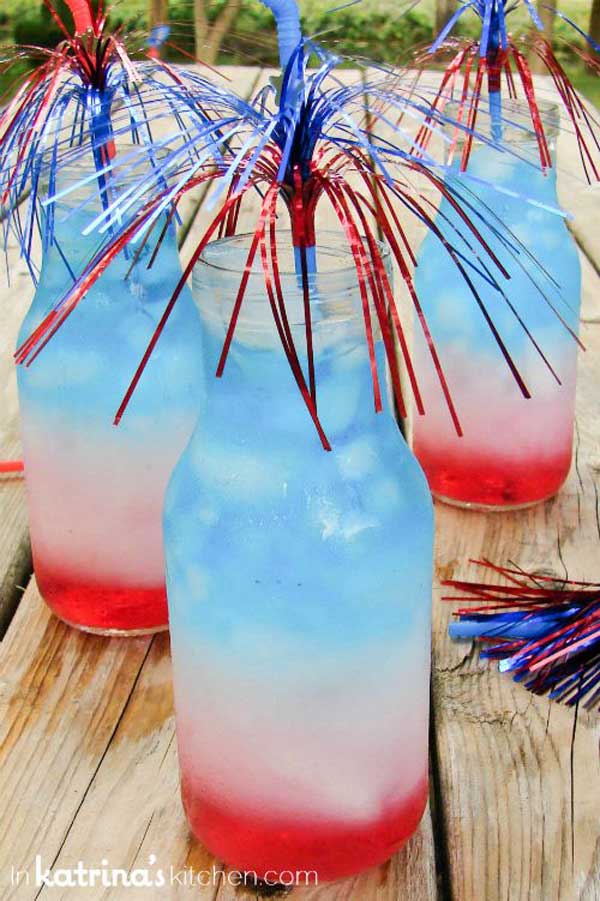 Make non-alcoholic and kid-friendly layered drinks.   Get Full Tutorial here ====> inkatrinaskitchen.com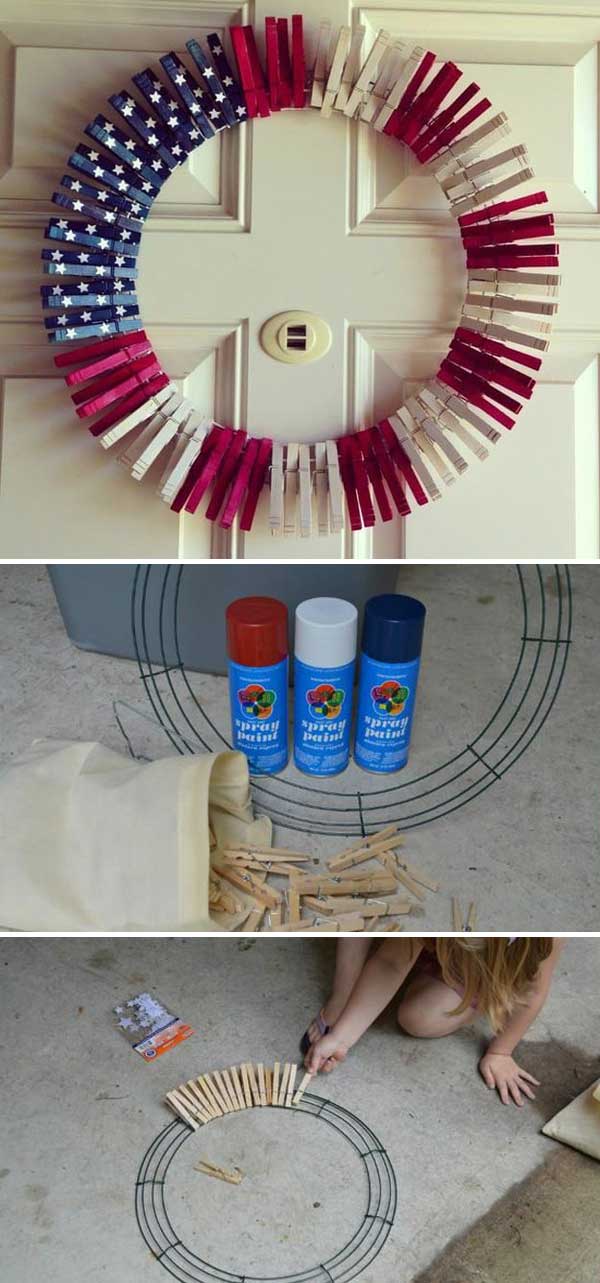 Source Unknown.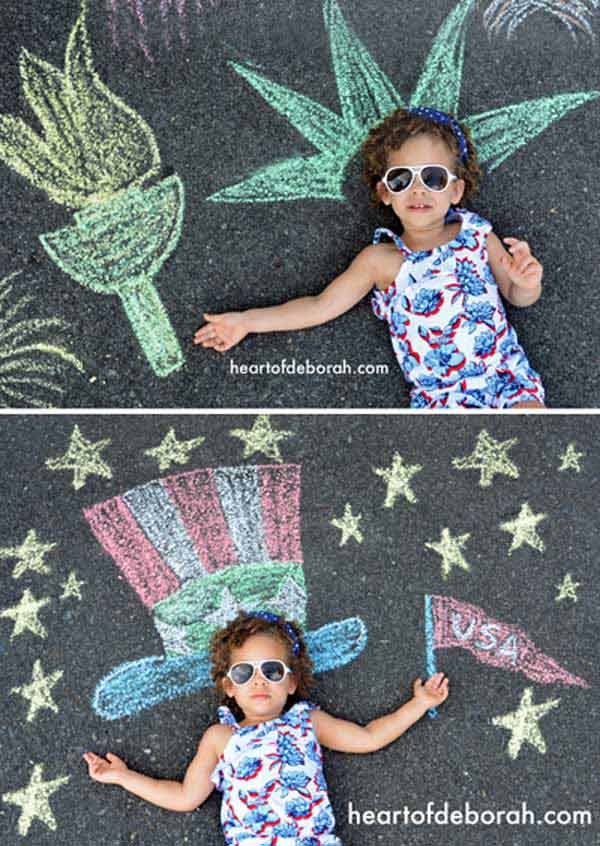 Uncle Sam and Statue of Liberty designs for kid to take pictures with.   Source: heartofdeborah.com
Save those empty toilet paper tubes for DIY confetti launchers. Fill them with colorful confetti and let the kids have a blast launching the confetti into the air, adding a burst of excitement to the celebrations.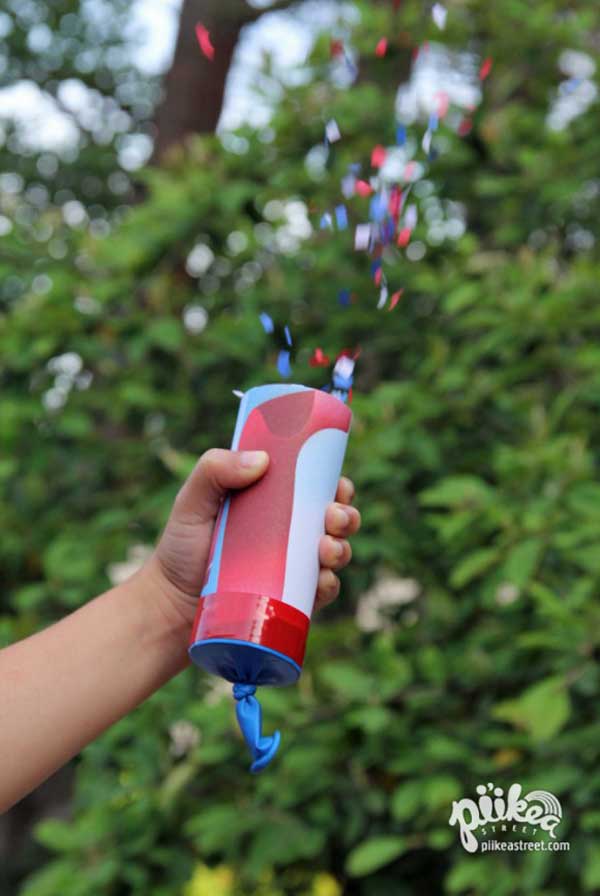 DIY Confetti Poppers from Toilet paper tubes for 4th of July.   Get Full Tutorial here ====> piikeastreet.com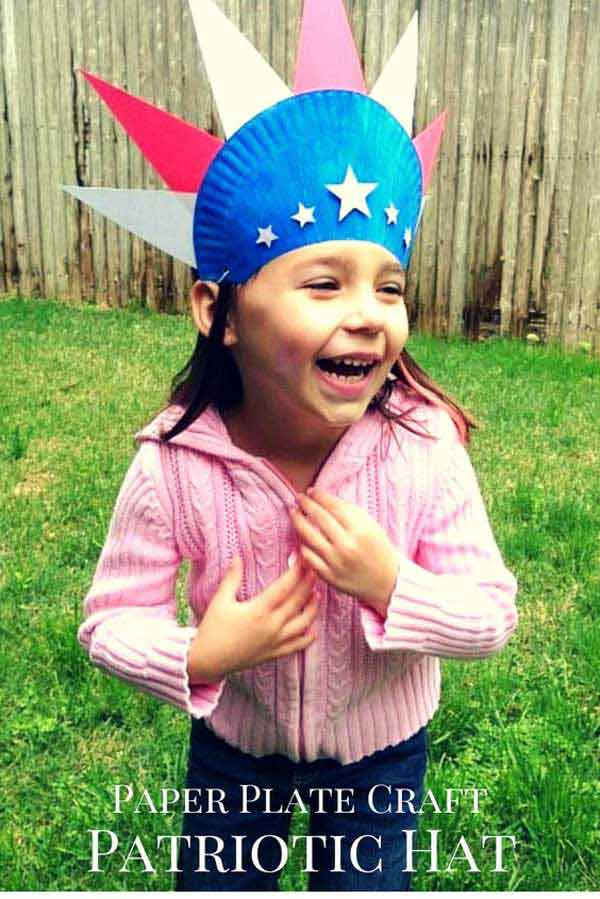 Source: tutusteaparties.com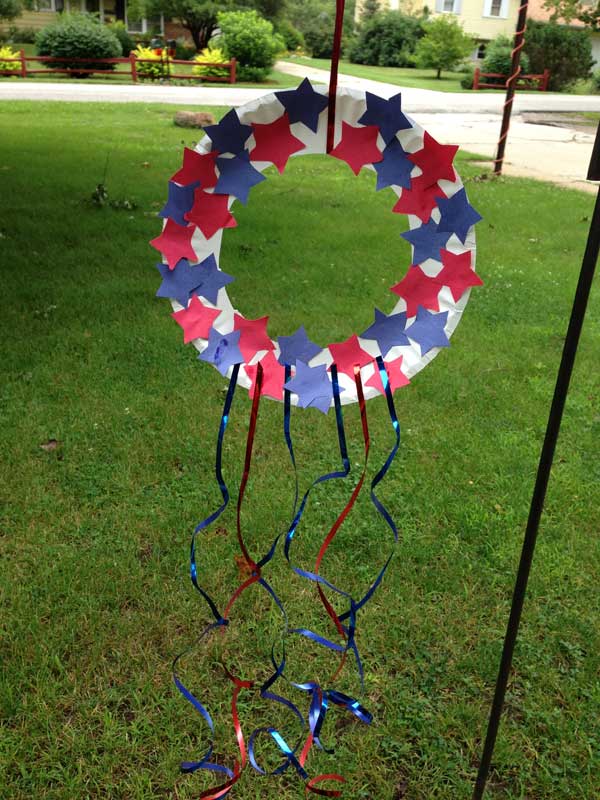 Source: coupon-wizards.com
For Disney fans, make DIY red, white, and blue Mickey ears crafts.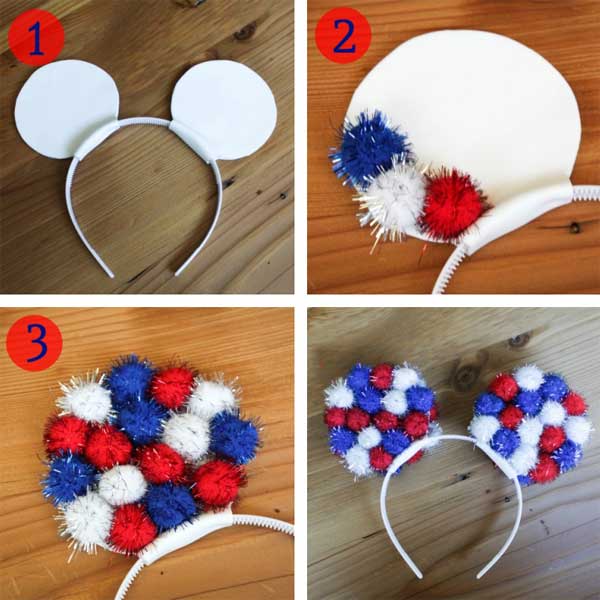 Get Full Tutorial here ====> thisfairytalelife.com
Embrace nature with 4th of July twig ornaments. Paint gathered twigs in patriotic colors and arrange them into stars or other shapes, creating charming ornaments to hang around your home.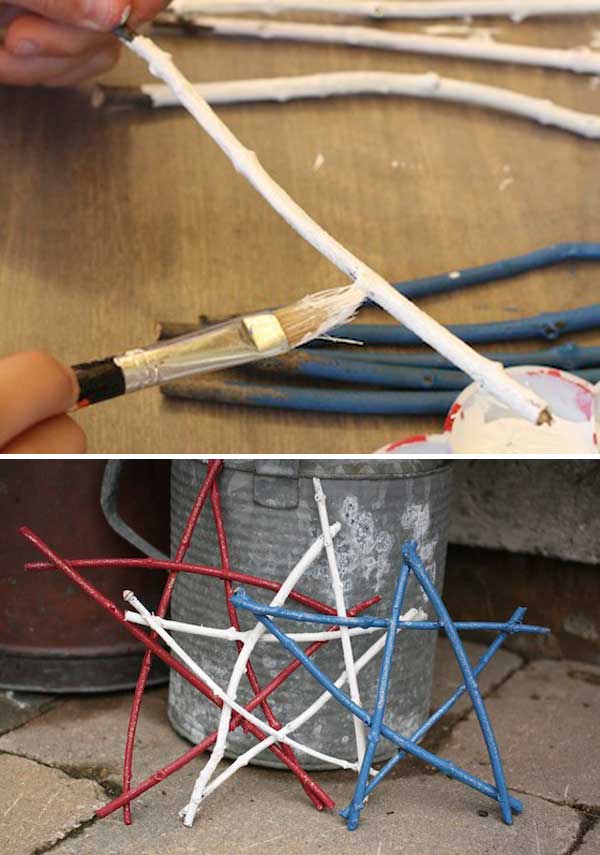 Get Full Tutorial here ====> happyhooligans.ca
Add a festive touch to your outdoor space with 4th of July streamers. String red, white, and blue ribbons and streamers from trees or poles to create a cheerful and patriotic atmosphere, enhancing the overall ambiance.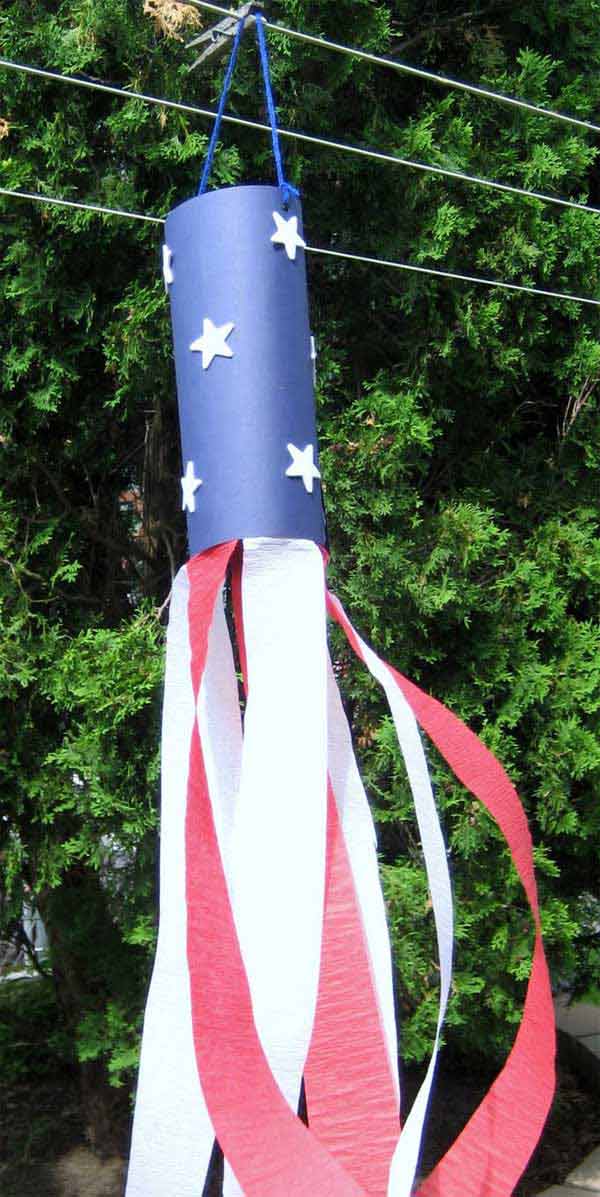 Source: 123learnonline.blogspot.com

Lastly, help your child grow their own crystal stars by mixing borax with hot water, creating captivating decorations to hang and admire.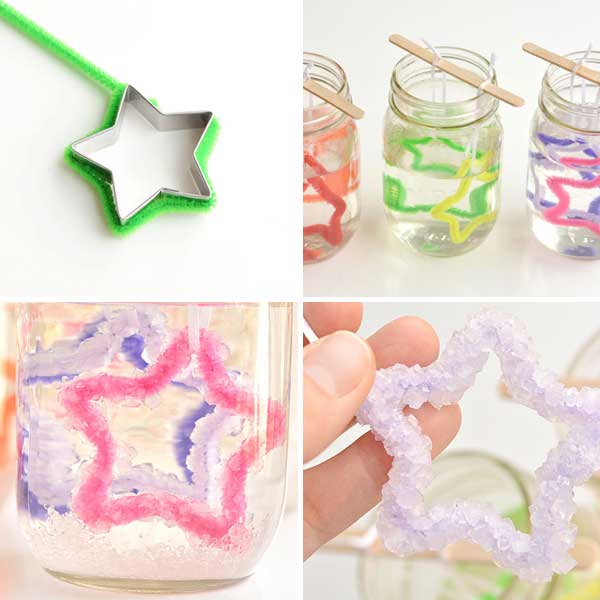 Crystal Stars.    Get Full Tutorial here ====> onelittleproject.com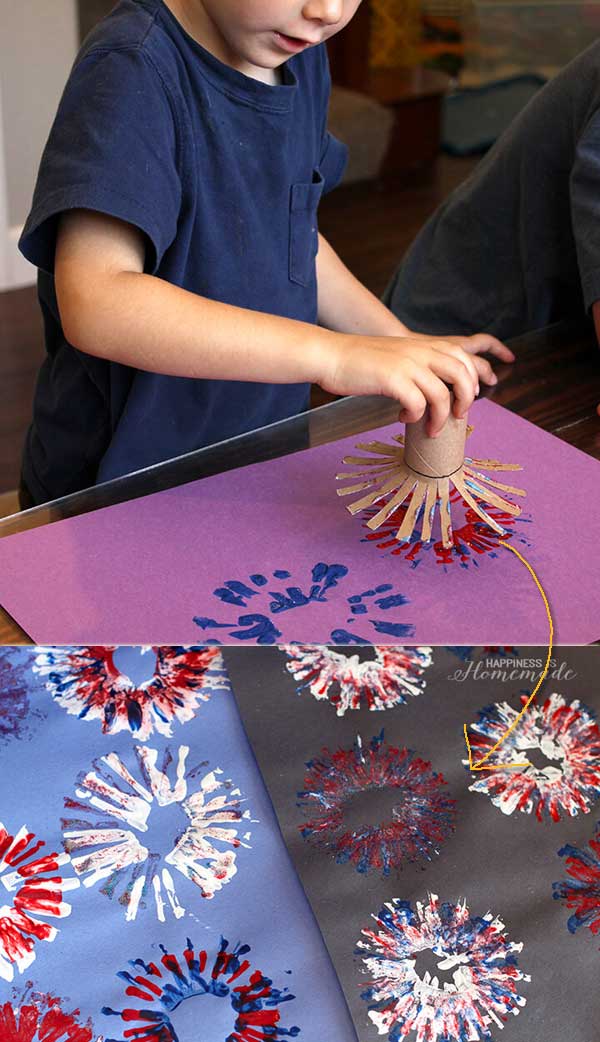 Get Full Tutorial here ====> happinessishomemade.net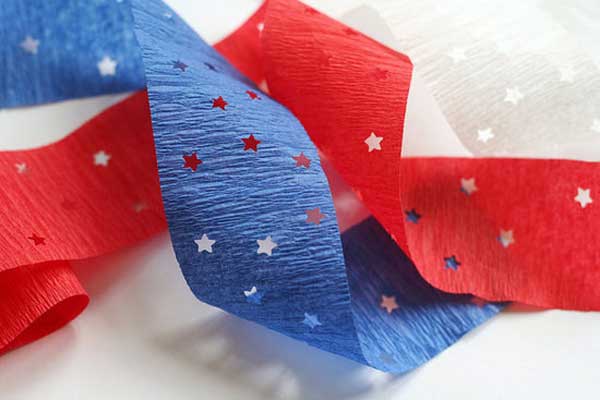 Use a star hole punch to make streamers even cuter.    Source: buzzfeed.com