52 Unique, Stunning, and Gorgeous St Patrick's Day Home Decor Ideas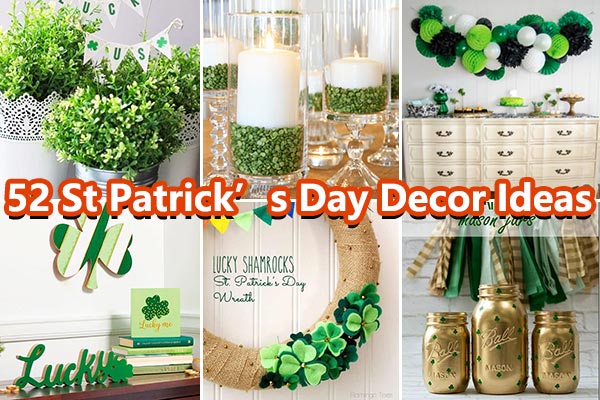 Are you searching for exciting and gorgeous St Patricks Day home decor ideas? You can come across numerous traditional concepts nowadays. How to make your displays unique, appealing, and inviting? Look no further than these 52 unique, stunning, and gorgeous St Patricks Day home decor ideas. These concepts let add the spirit of spring to the festive mood. You can learn how to use green and gold colors to make your displays incredibly attractive.
1. Make an Inspiring Clover Vignette
If you want to make an adorable clover artwork using the existing items in your home, you can follow this idea.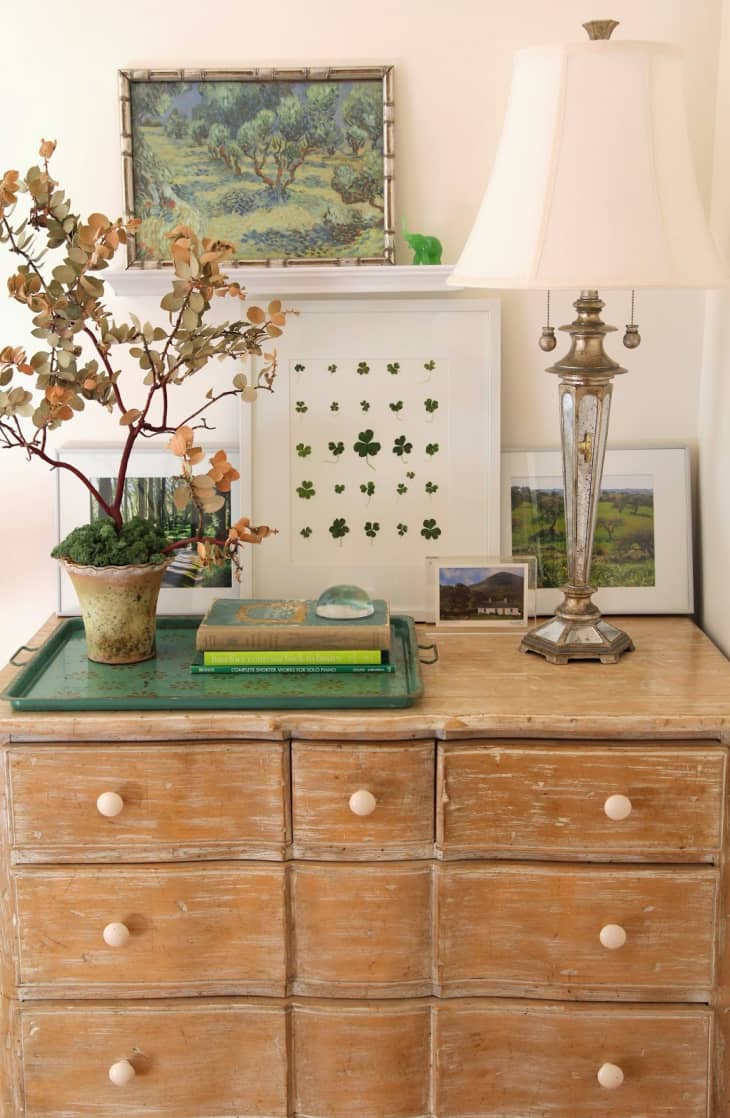 via: Nora Foran
2. Deck the Bar Cart
Decorate your bar cart creatively and add a few fresh flowers and shamrock paper straws.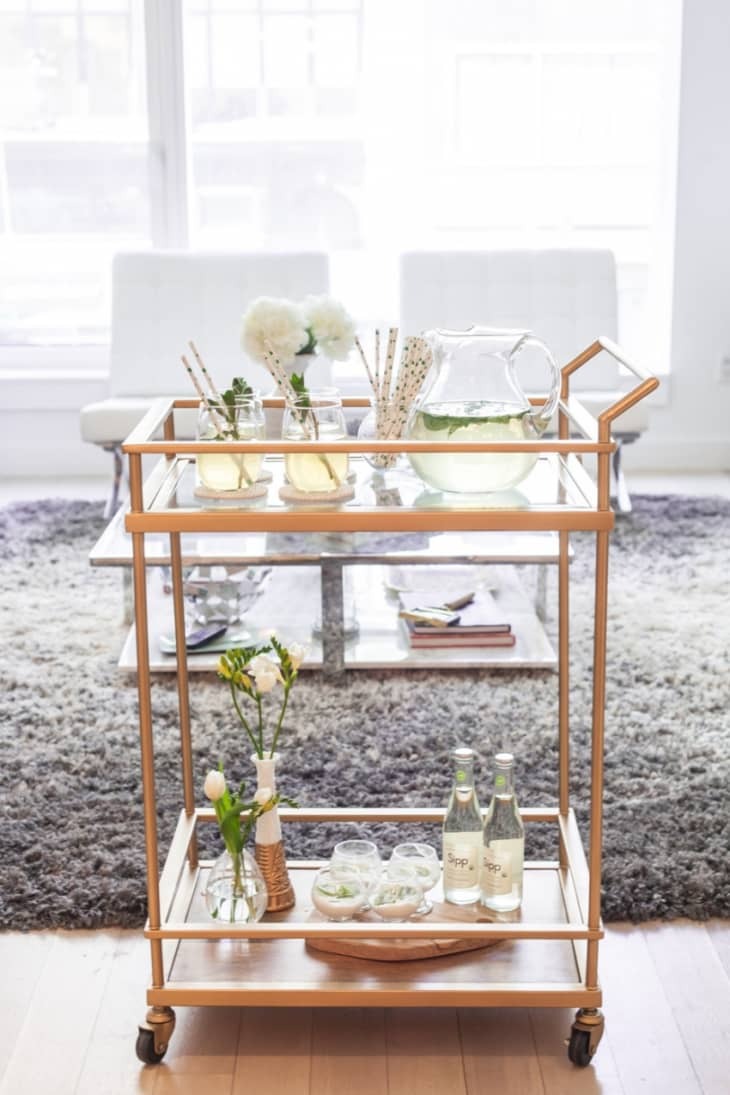 via: Fashionable Hostess
3. Hang a Sweet Banner in Living Room
Learn how to hang a sweet banner in your living room across the fireplace mantel. Add some green shade using candles and throw pillows.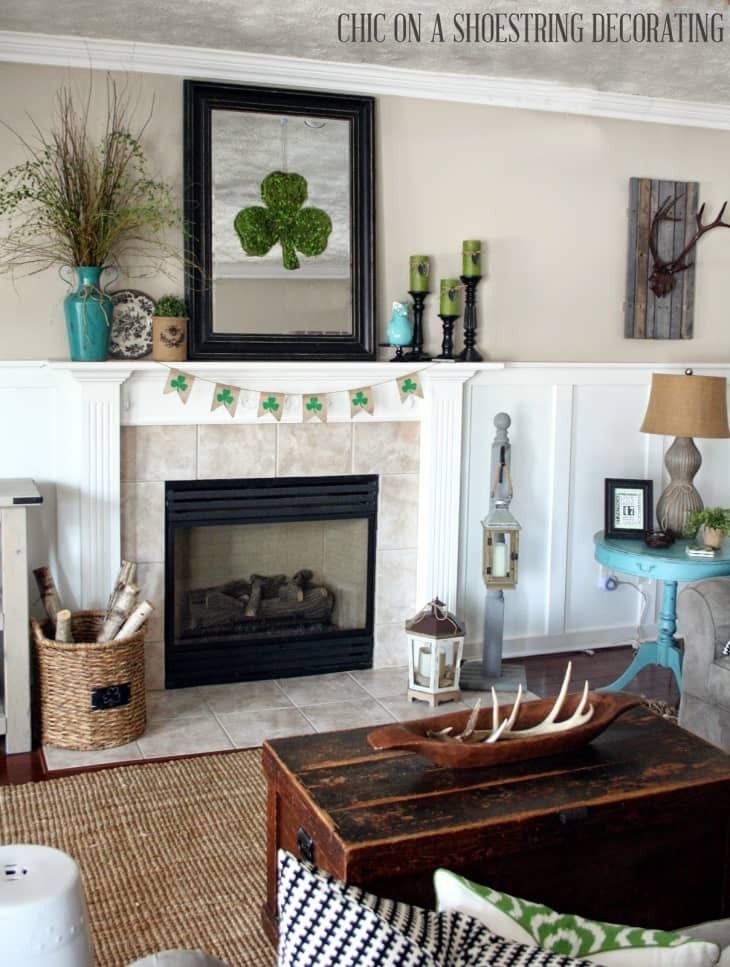 via: Katie Striegel
4. Decorate a Blanket Ladder
This idea puts forward a blanket ladder makeover with the help of some festive accessories.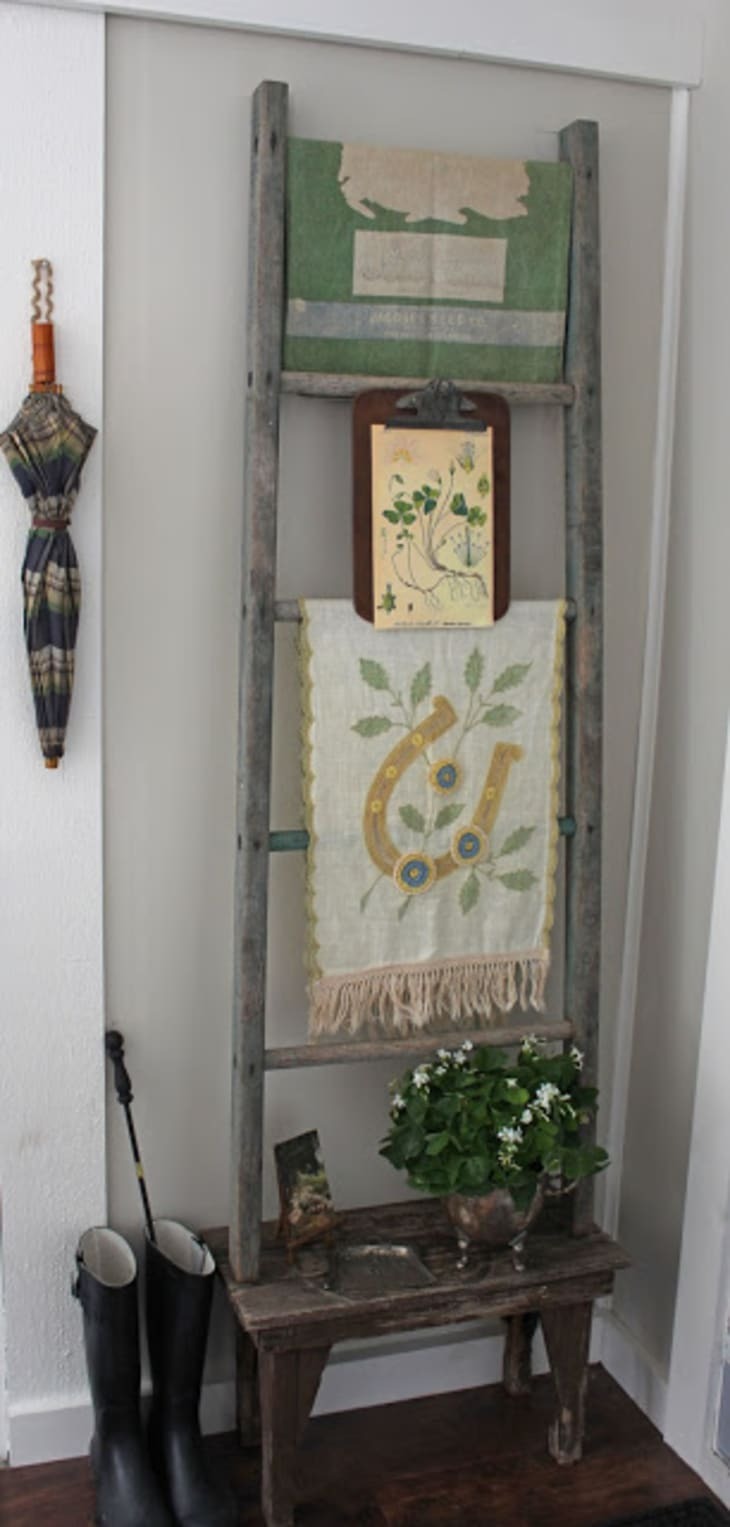 via: Linda Dresselhaus
5. Create a Green Display on the Dining Table
Use white tulips, green and gold glassware, and real greenery to create a green display on your dining table.
via: Kelley Nan
6. Make an Inspiring Tablescape
This St Patricks Day home decor idea discusses the process of making an incredibly appealing tablescape using spring blooms and some graceful accessories.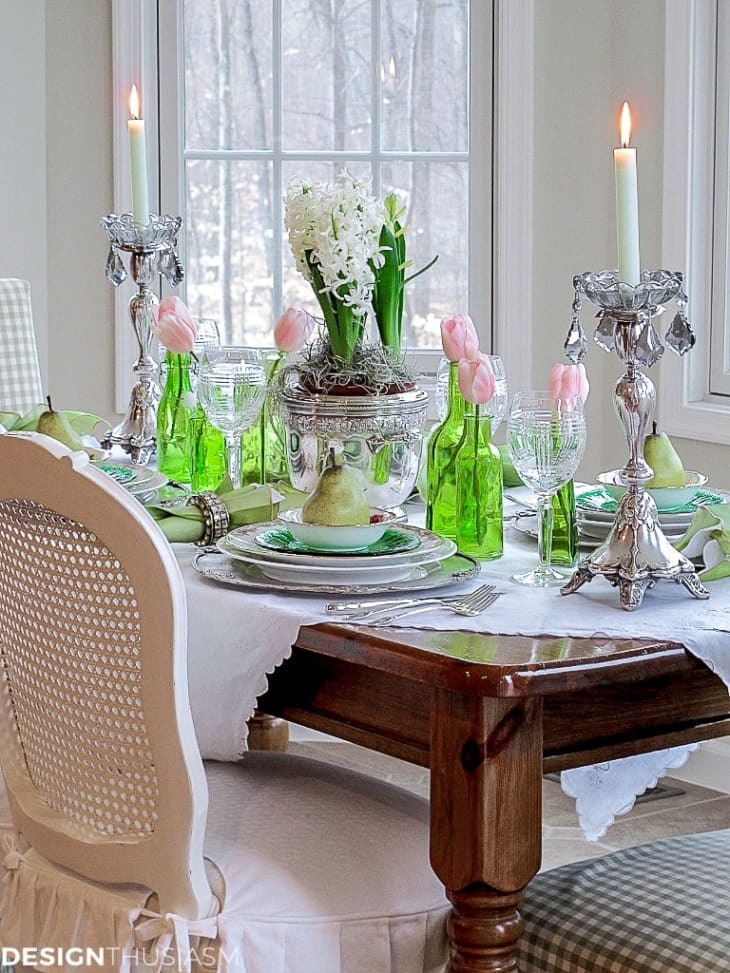 via: Lory Bernstein
7. Offer a Message Using Chalkboard Art
Use chalkboard art to write a festive message and decorate it with flower pots and a shamrock garland.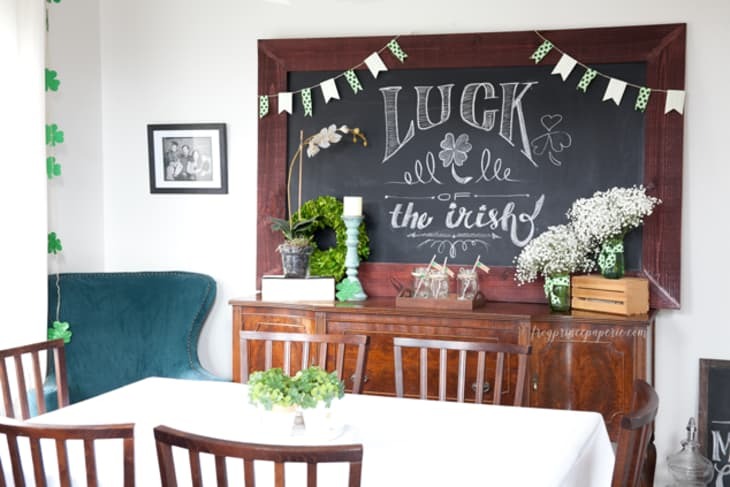 via: Paula Biggs
8. Go Creative with Toile Fabric
You can print and frame a festive quote above the buffet table and deck it with a toile fabric.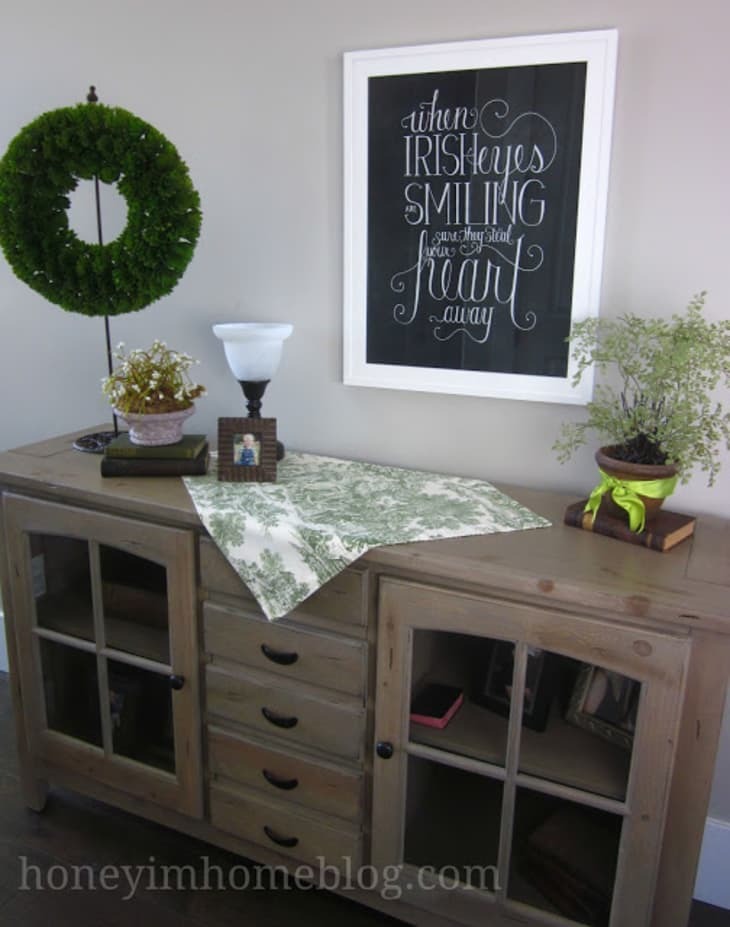 via: Michelle Lunt
9. Brighten Up the Space Over a Buffet or Dessert Table
This amazing idea talks about decorating the space over a buffet or dessert table using tissue paper honeycomb ball garlands, plants, balloons, and pinwheels.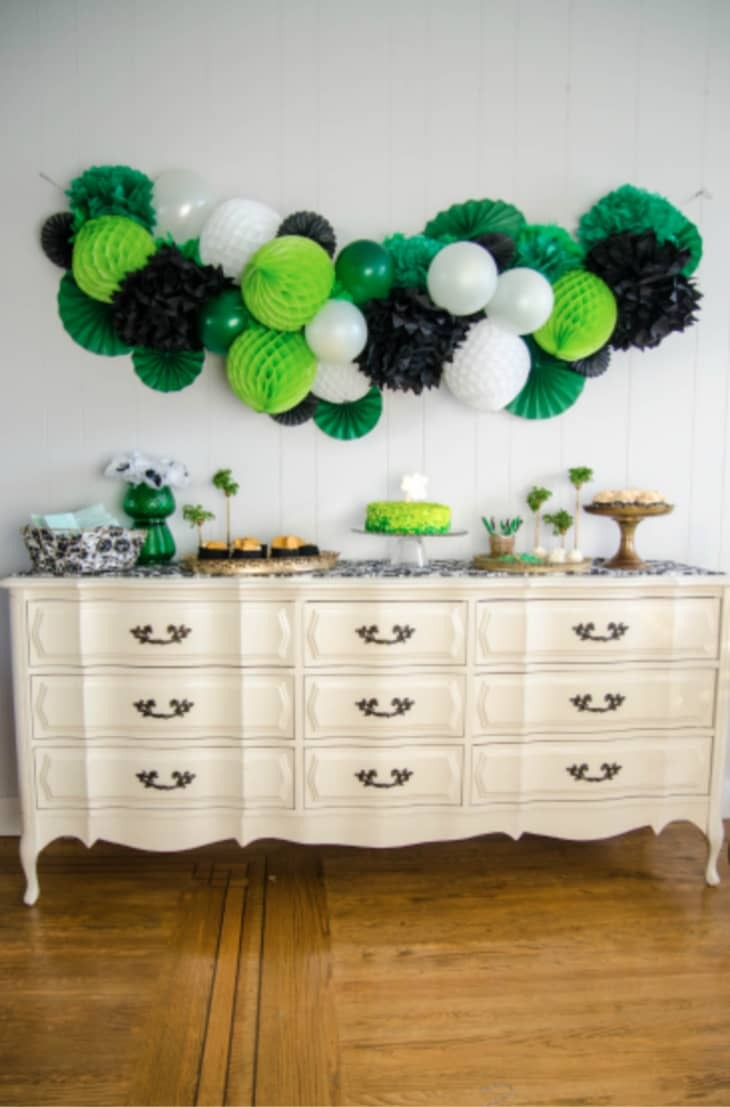 via: Colleen Pastoor
10. Go for a Beautiful yet Practical Decoration
You can use seltzer water bottles, limes, and a few pops of green to decorate your home beautifully and practically.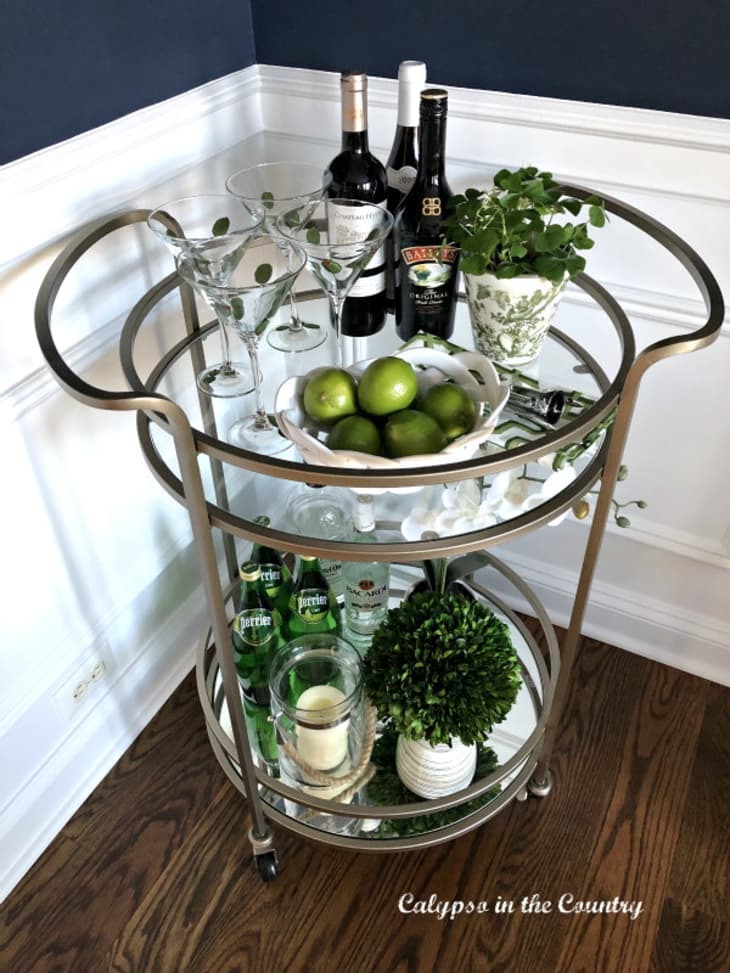 11. St. Patrick's Day Trees
Christmas trees are often decorated with a variety of ornaments and lights to mark the festive season. For St. Patrick's Day, these trees can be decorated with green garlands, shamrock-shaped ornaments, and even gold-colored coins.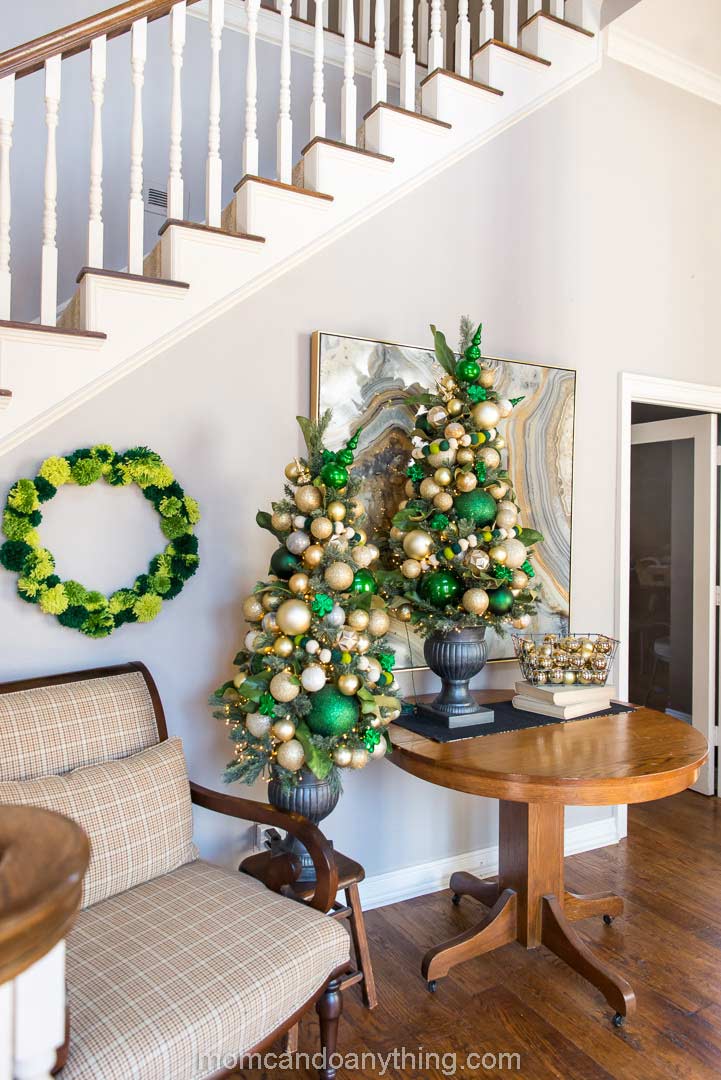 via: momcandoanything.com
Get creative this St. Patrick's Day with these amazing DIY decor ideas. From simple and affordable to intricate and eye-catching, there's a St. Paddy's decoration for everyone. With over 52 options to choose from, including vibrant rainbow designs and charming mason jar projects, you'll have no shortage of inspiration. All you need is a trip to your local dollar store or craft shop for supplies and you'll be on your way to a beautifully decorated celebration. These St. Patrick's Day decor ideas are festive and stylish, without being too over-the-top.
We've compiled a list of 52 of our favorite DIY decor options, suitable for all levels of crafting experience. So, make sure to bookmark this page for future reference. Decorate your home, office, or classroom with These fun and unique DIY St. Patrick's Day Decor Ideas, guaranteed to bring joy to any space.
No matter what your budget or personal style may be, these DIY St. Patrick's Day Decor ideas are sure to bring a touch of the Irish luck and spirit to your celebration. Whether you're hosting a big party or simply looking to add some festive touches to your home, these projects are easy to make and will add a personal touch to your St. Patrick's Day celebration. So, gather your supplies and get ready to unleash your creativity this St. Patrick's Day with these amazing DIY decor ideas!
12. St Patrick's Day Hurricane's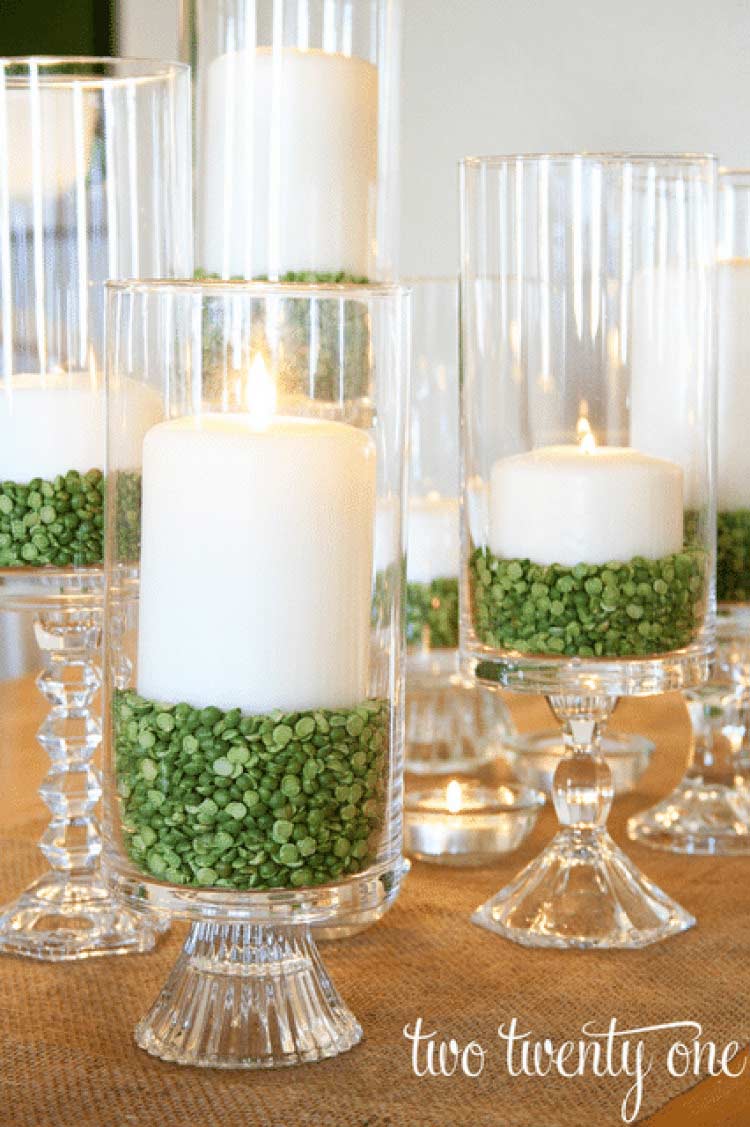 via: Two Twenty One
13. Pot Of Gold Topiary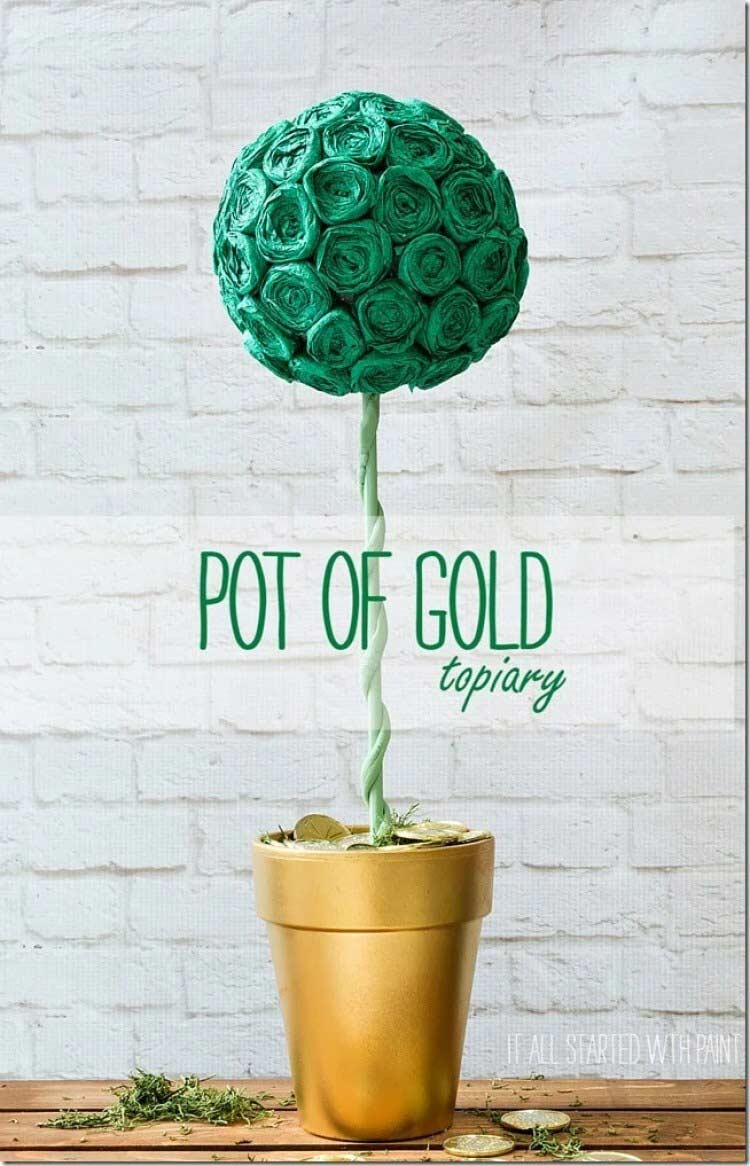 via: It All Started With Paint
14. Mini St Patrick's Day Banner
15. Paper Shamrock Garland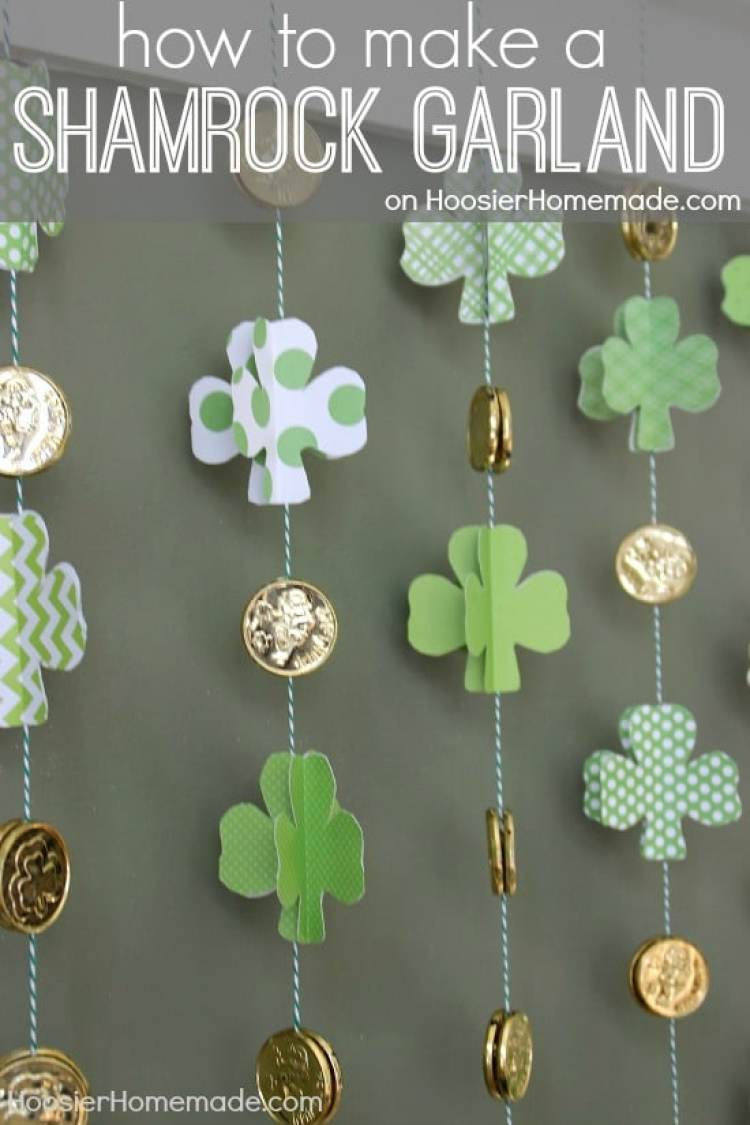 via: Hoosier Homemade
16. Split Pea Kiss Me Sign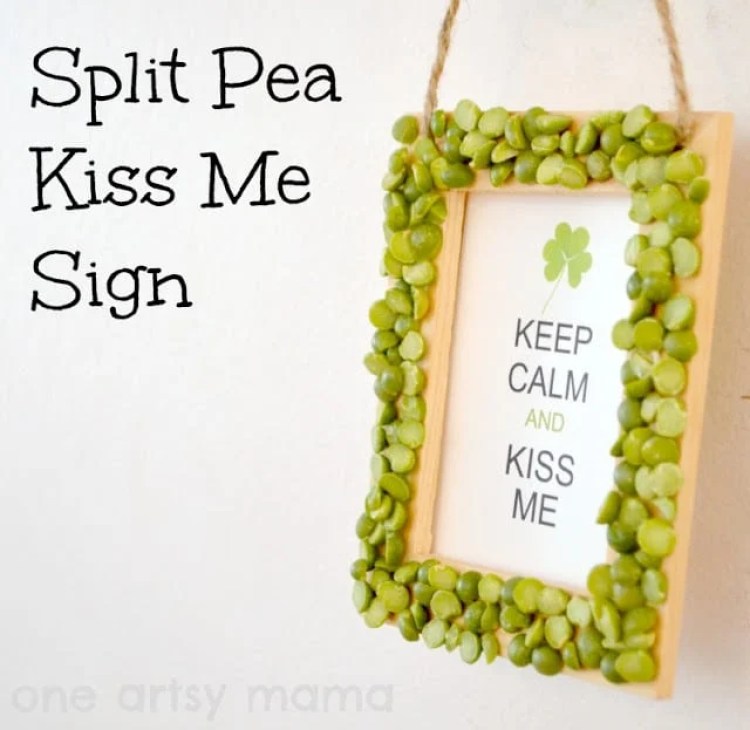 via: One Artsy Mama
17. Balloon Shamrock Backdrop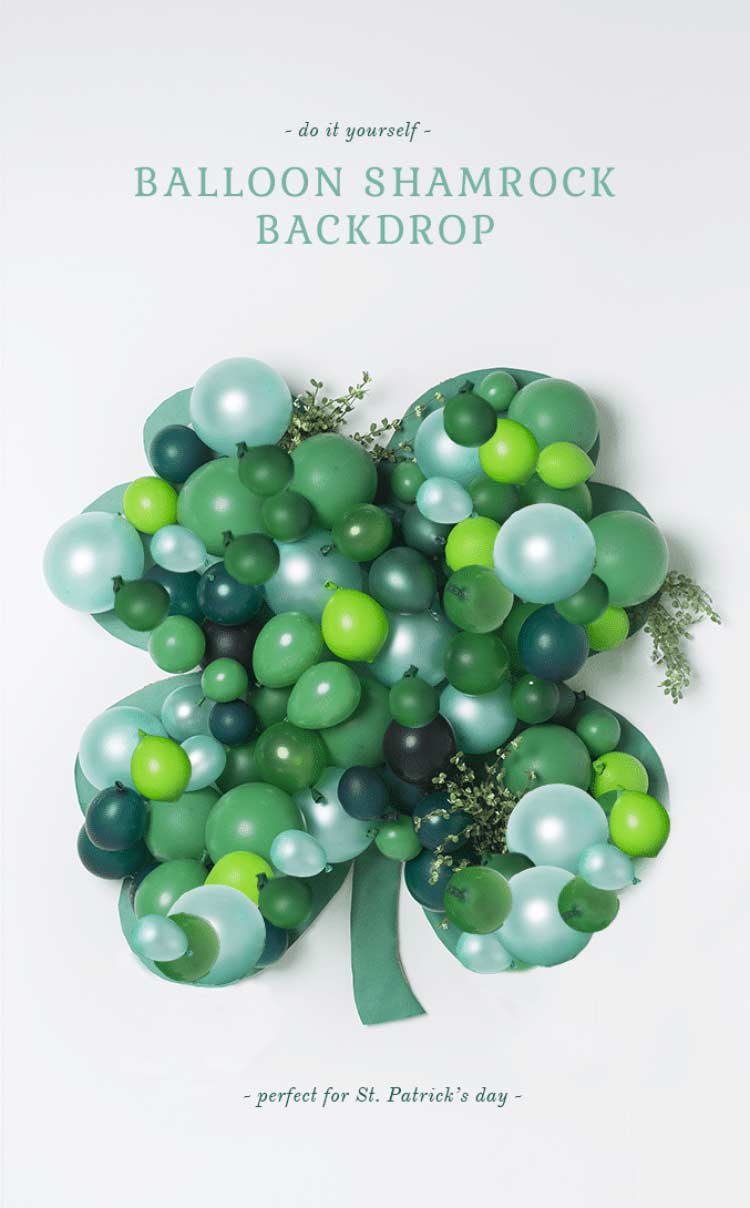 via: The House That Lars Built
18. St Patrick's Day Painted Burlap Banner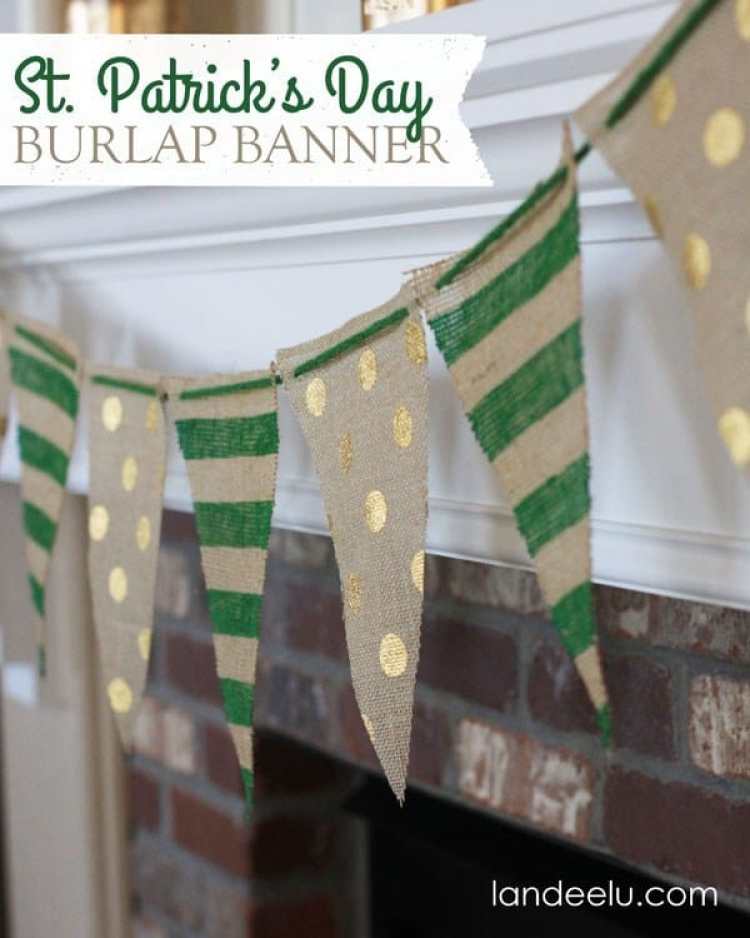 via: Landeelu
19. Lucky Penny Letters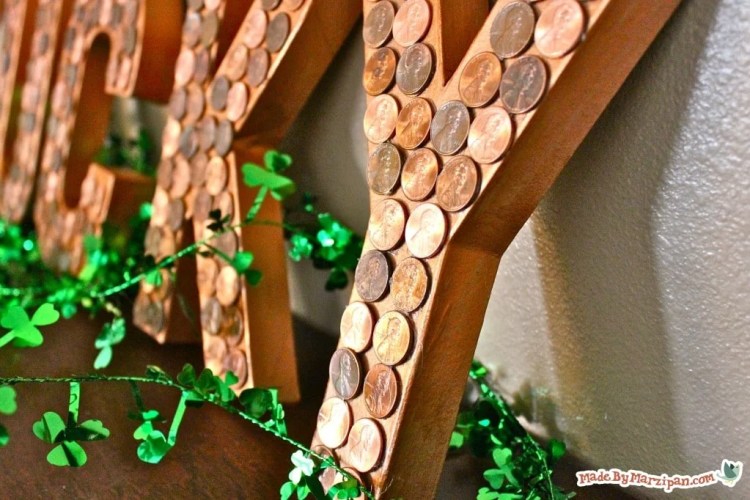 via: Made with Marzepam
20. ST PATRICK'S STRIPED WREATH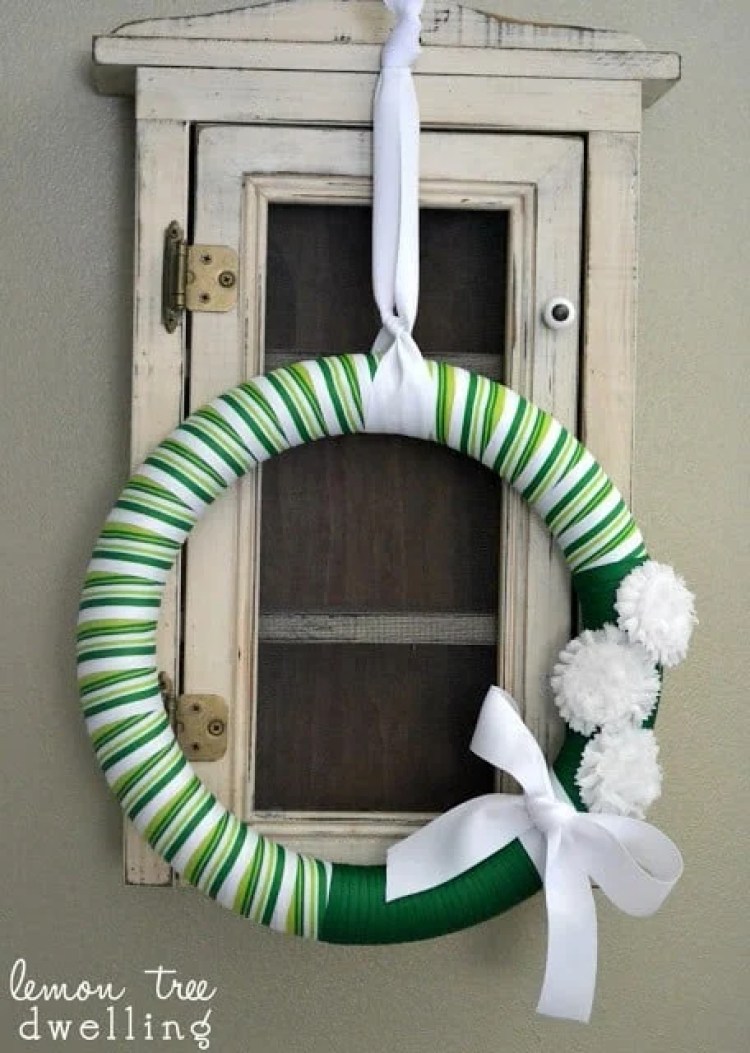 via: Lemon Tree Dwelling
21. DIY Rainbow Garland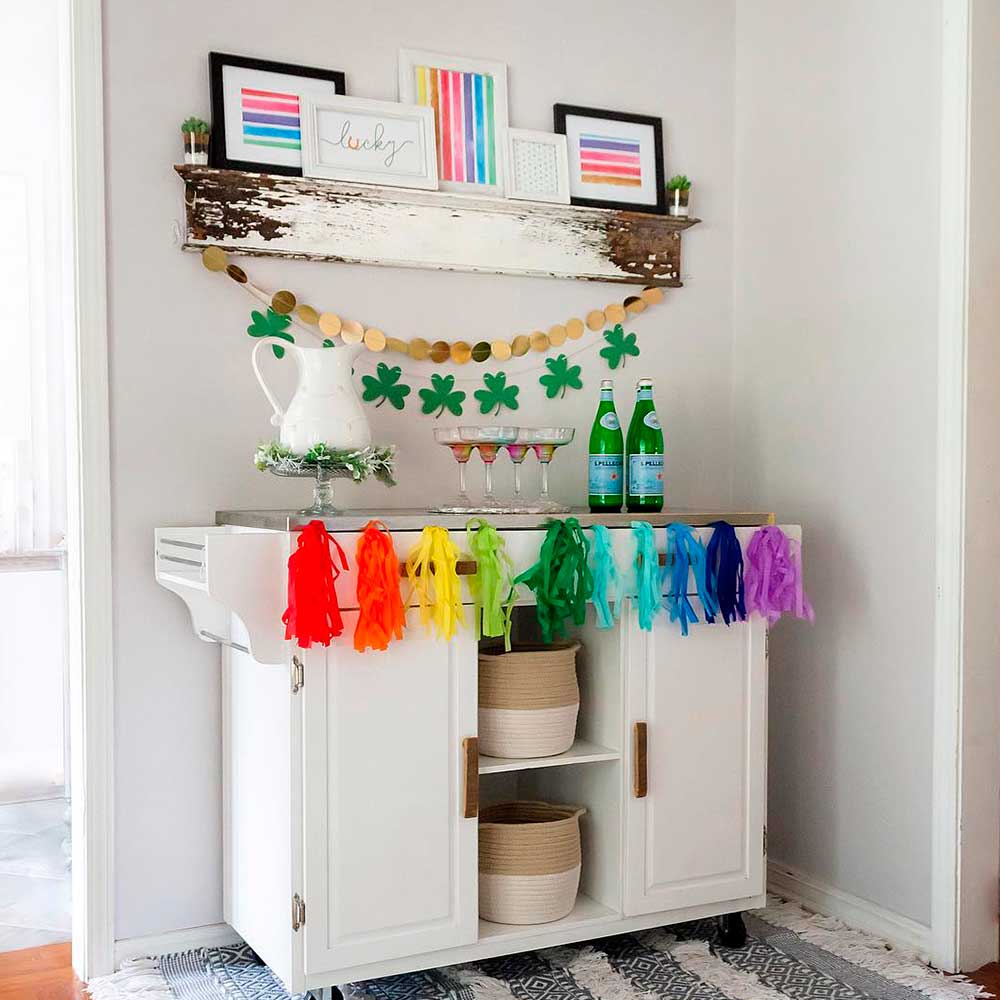 via: instagram.com
22. Cozy St. Patrick's Day Pillow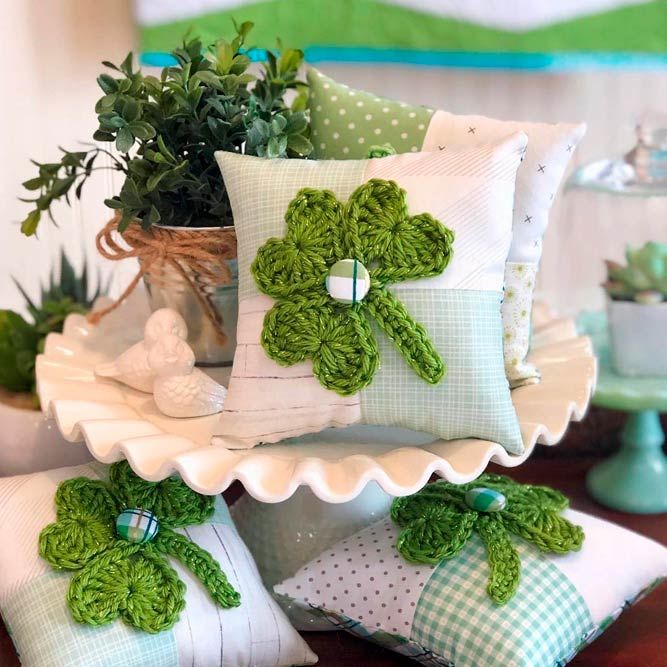 via: instagram.com
23. Fireplace Decor For St. Paddy's Day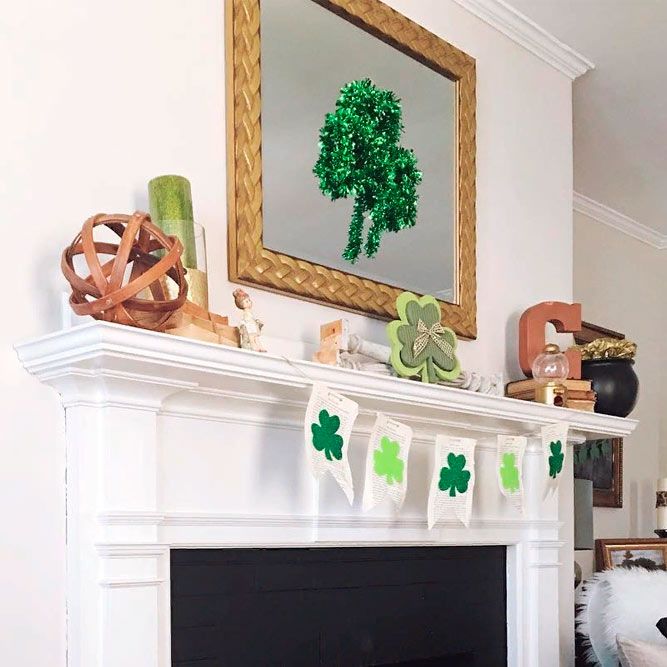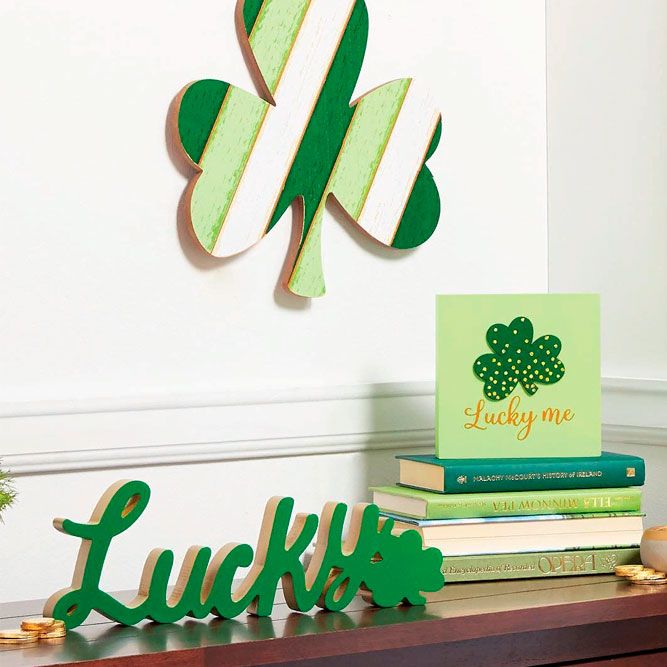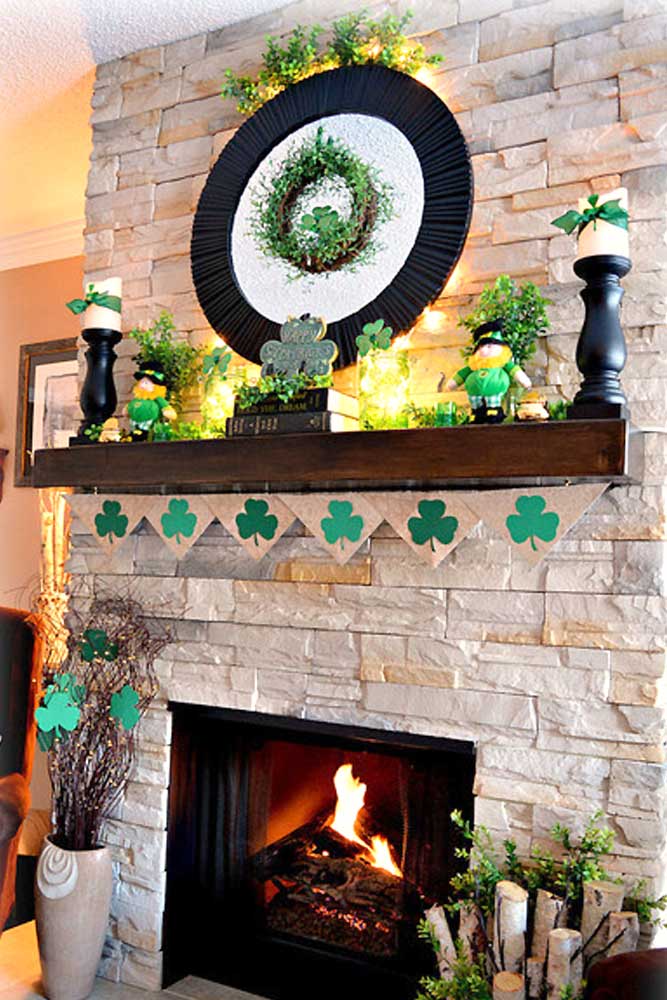 via: instagram.com
24. St Patricks Day Decoration For Your Holiday Table
via: instagram.com/wilson.and.dunn
25. Holiday Table Decoration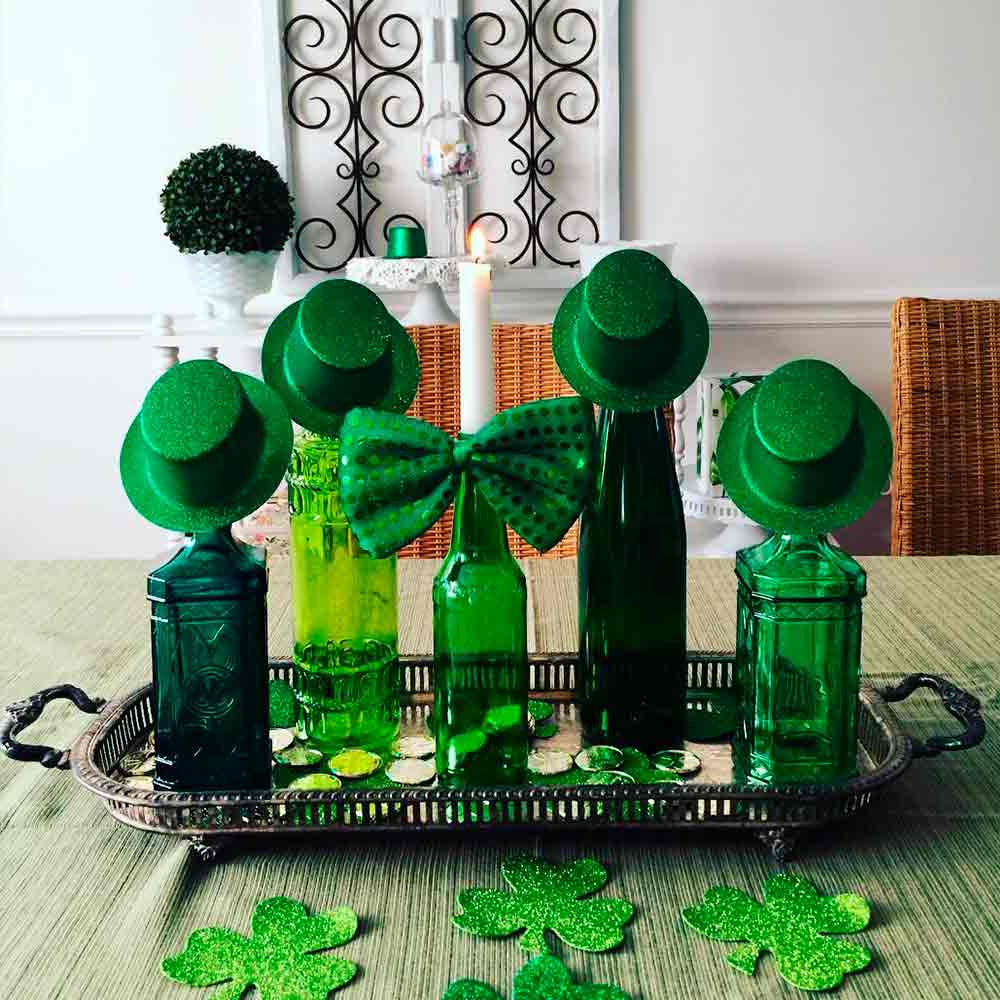 via: instagram.com/vickymami8482
26. When Irish Eyes Are Smiling Printable Wall Art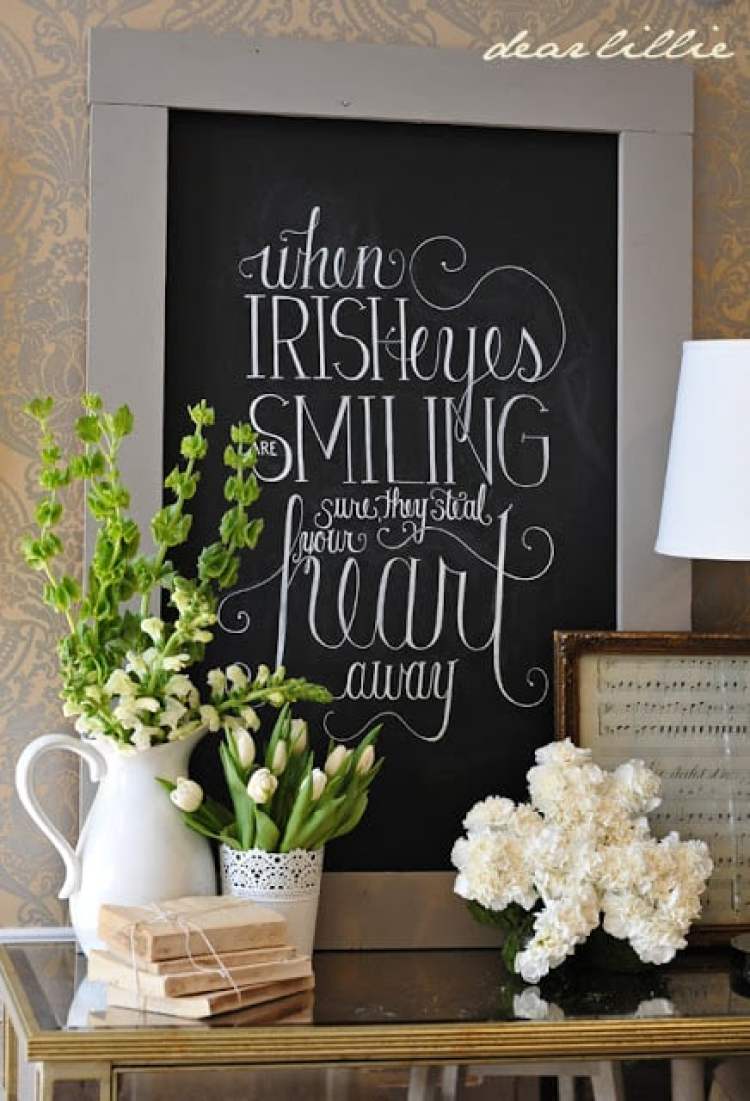 via: Dear Lillie Blog
27. Easy St Patrick's Day Planter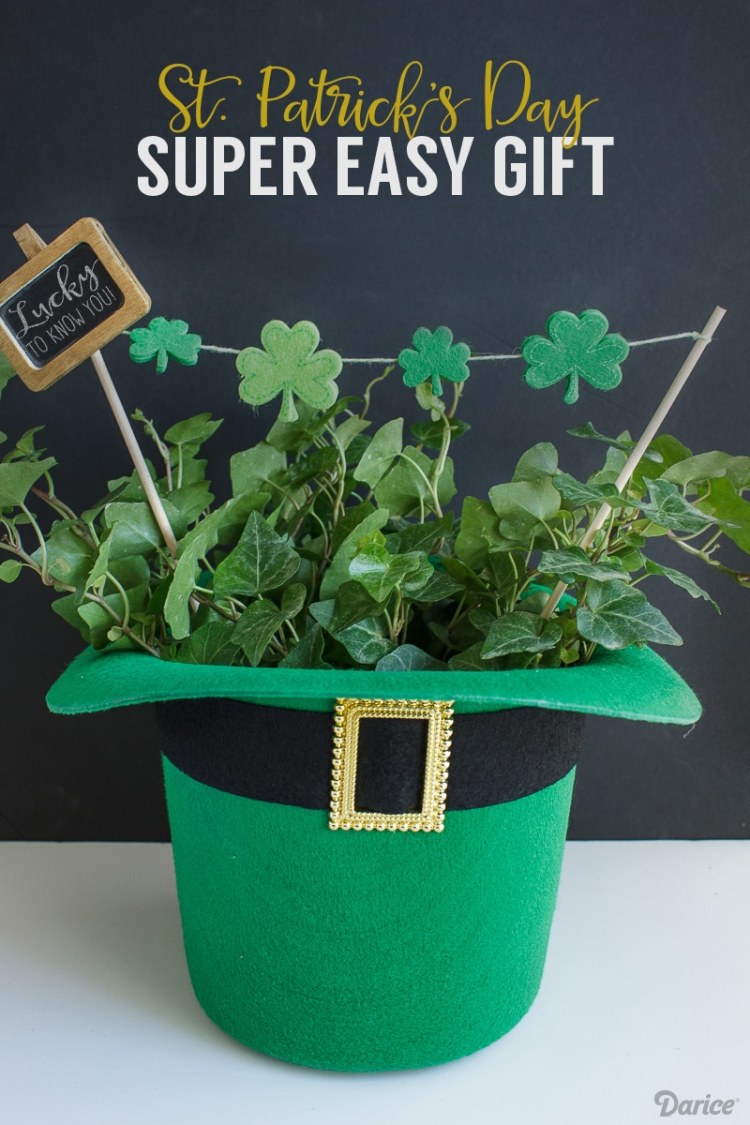 via: Darice
28. DIY St Patrick's Day Moss Placemats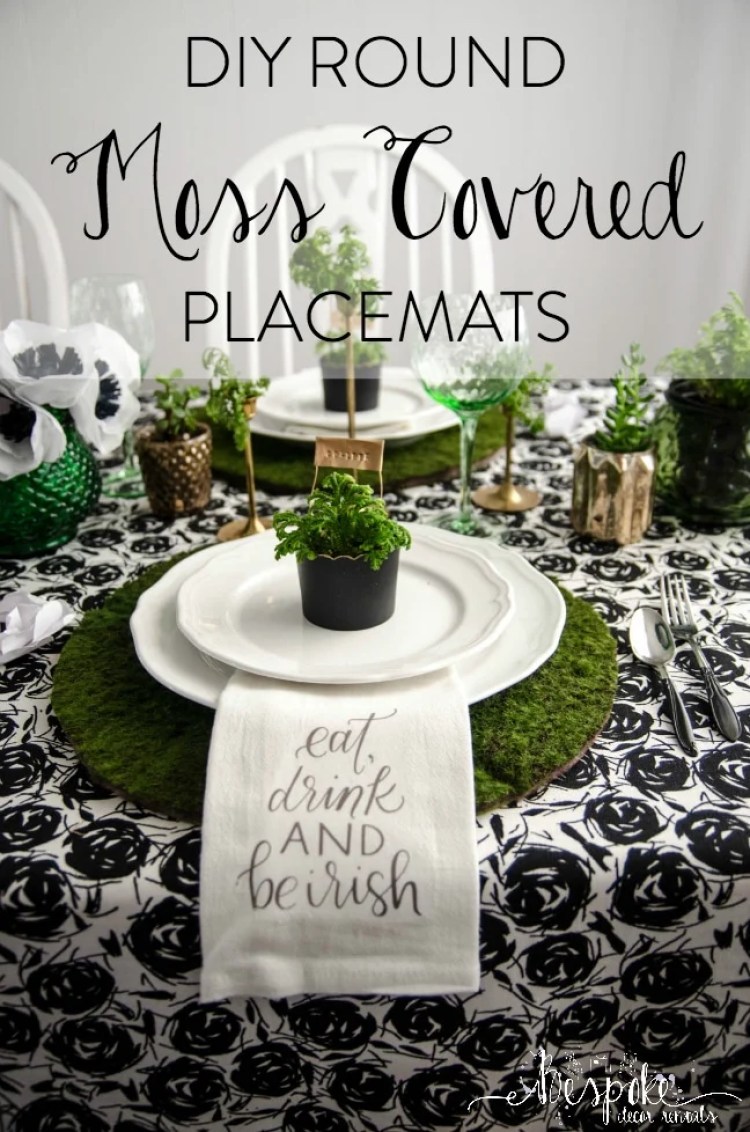 via: Bespoke Decor
29. Pot Of Gold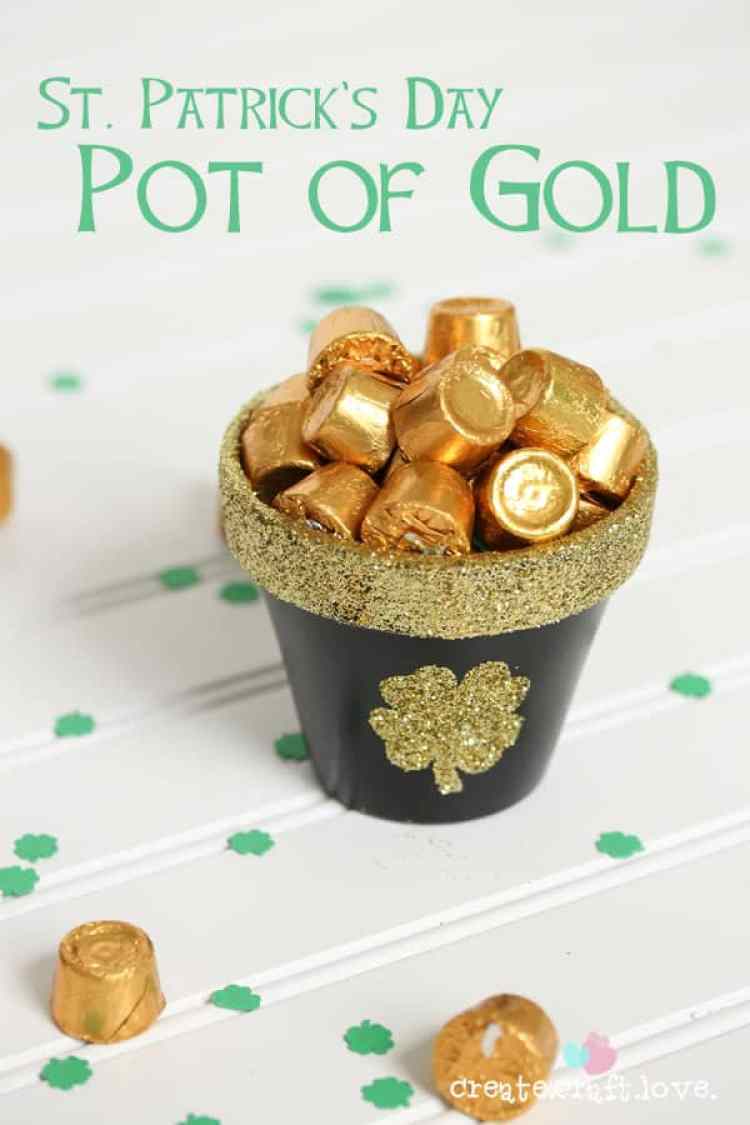 via: Create Craft Love
30. DIY Lucky St Patrick's Day Decor
via: Makoodle
31. Easy Shamrock Table Runner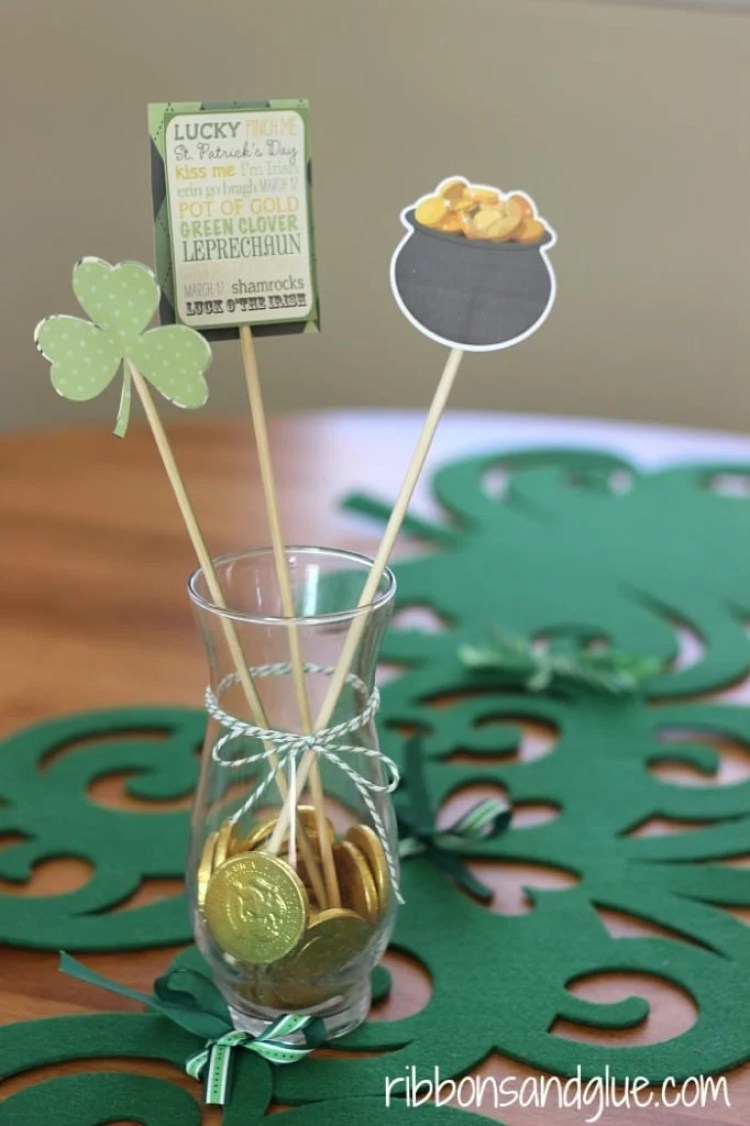 via: Ribbons and Glue
32. Glitter Shamrock Moss Art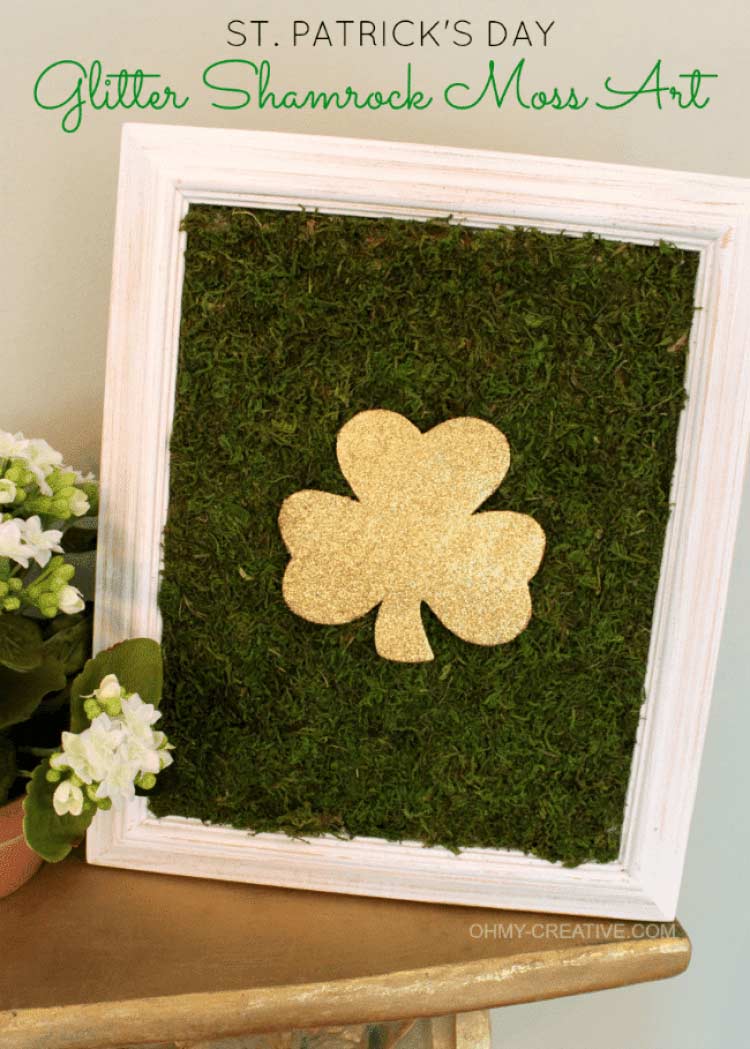 via: Oh My Creative
33. Glitter Shamrock Banner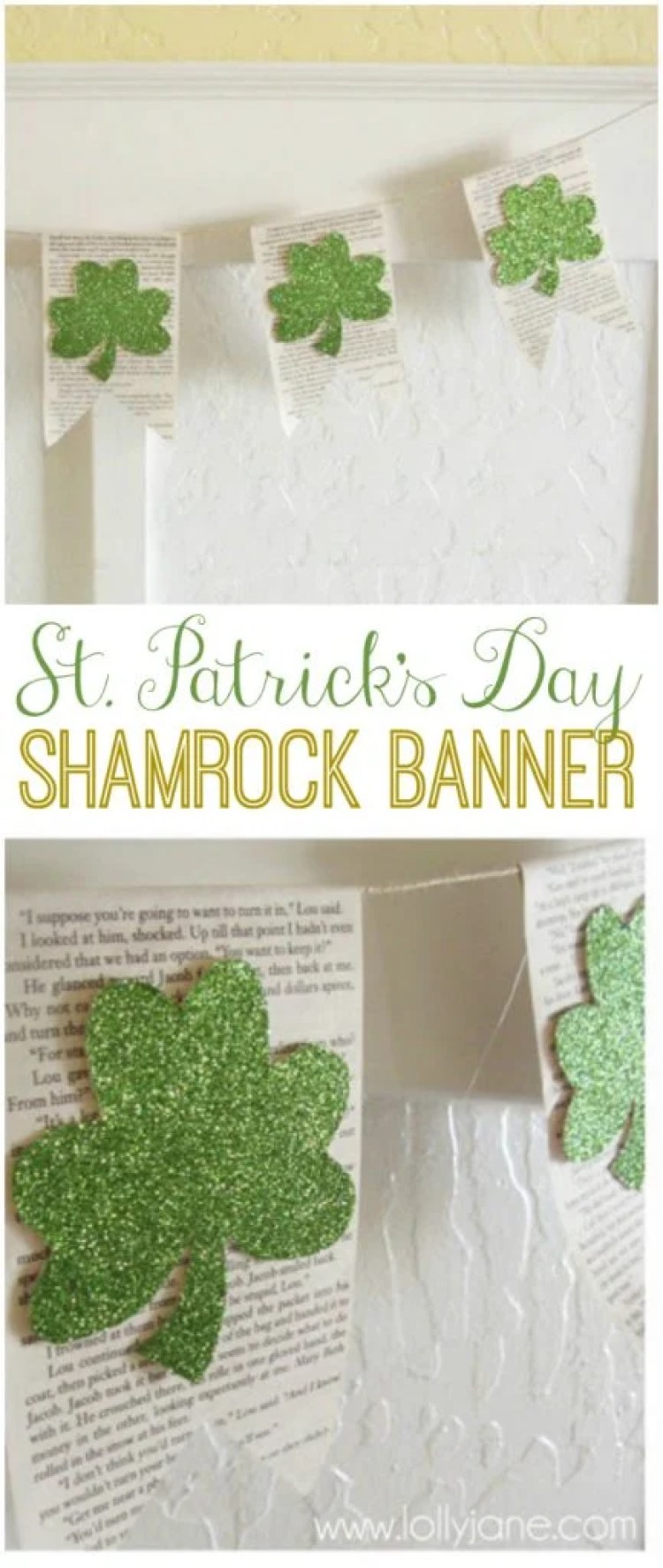 via: Lolly Jane
34. Dollar Store DIY St. Patrick's Day Centerpiece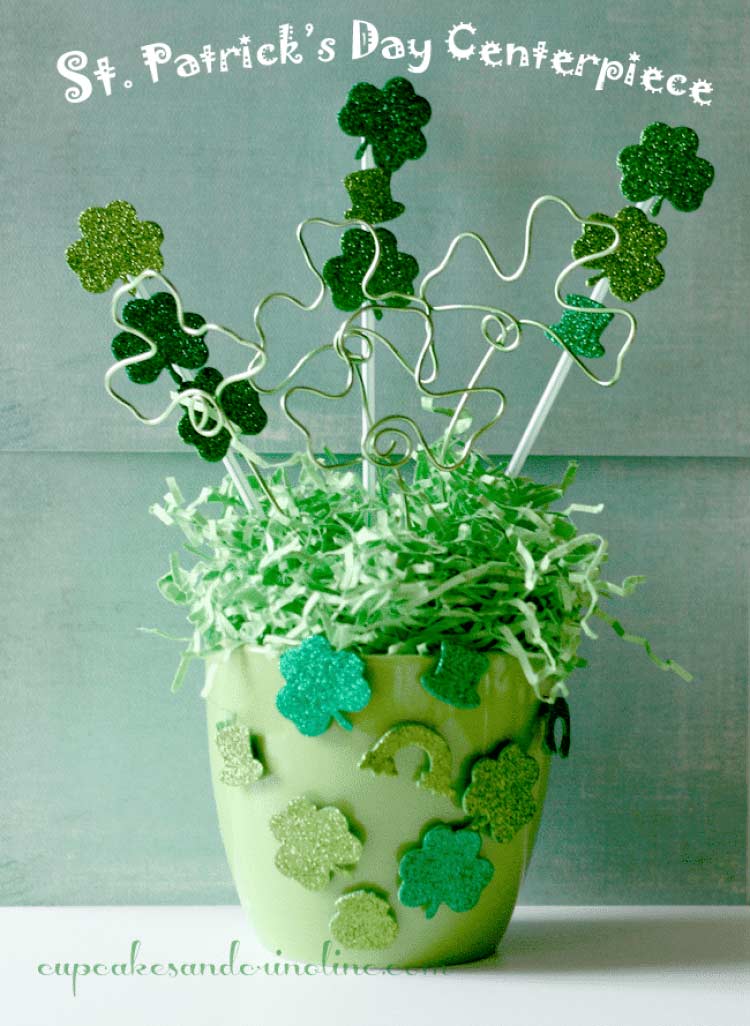 via: The How To Home
35. St Patrick's Day Shamrock Tree
via: Lolly Jane
36. DIY Mossy Tablescape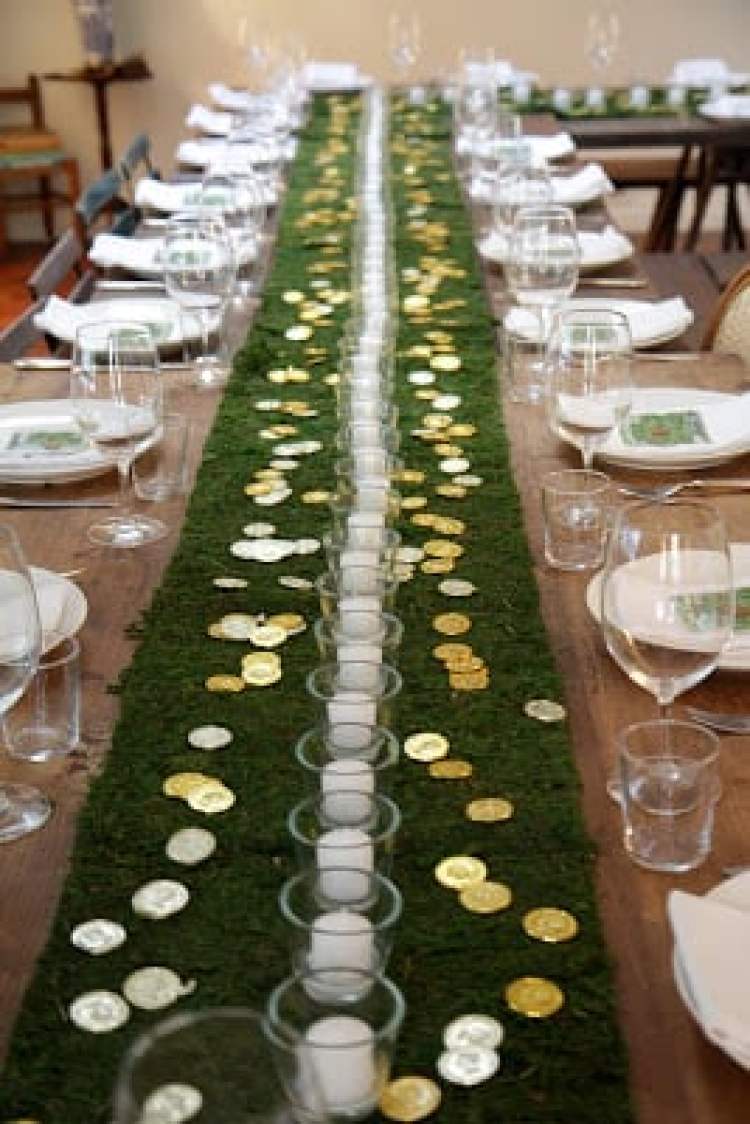 via: Apres Fete
37. St Patrick's Day Clay Pot Planters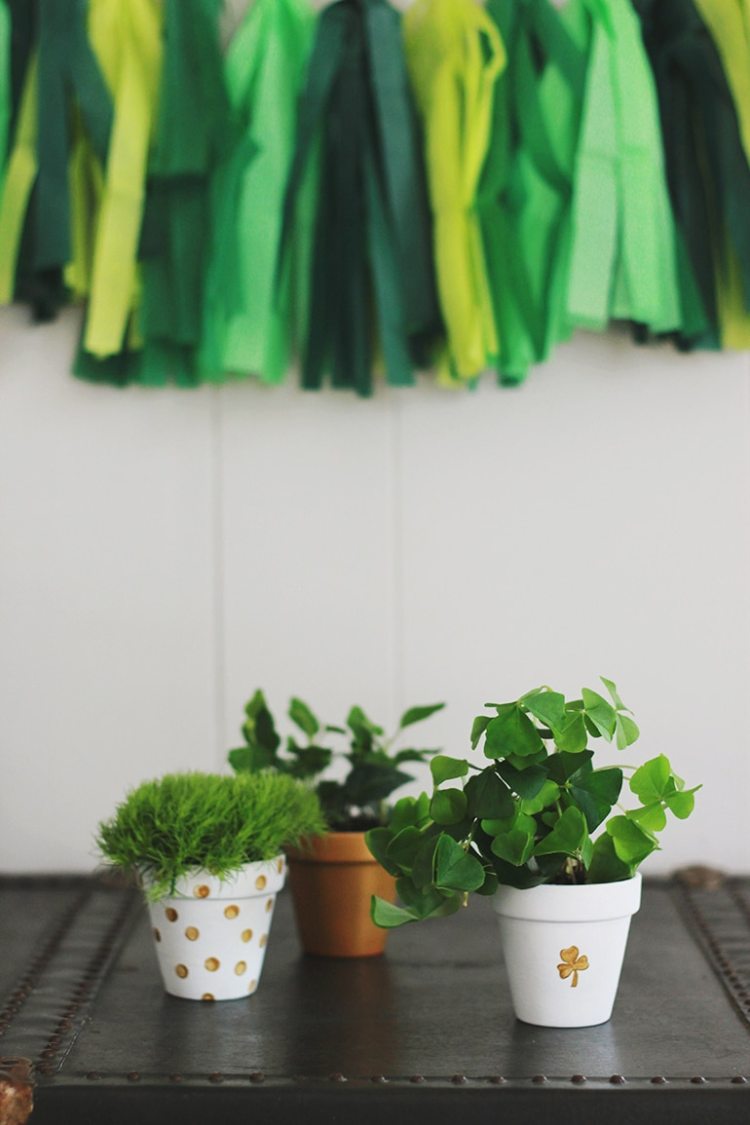 via: The Merry Thought
38. Easy Paper Clover Ornament
via: Super Ideas DIY
39. Lucky Shamrocks St Patrick's Day Wreath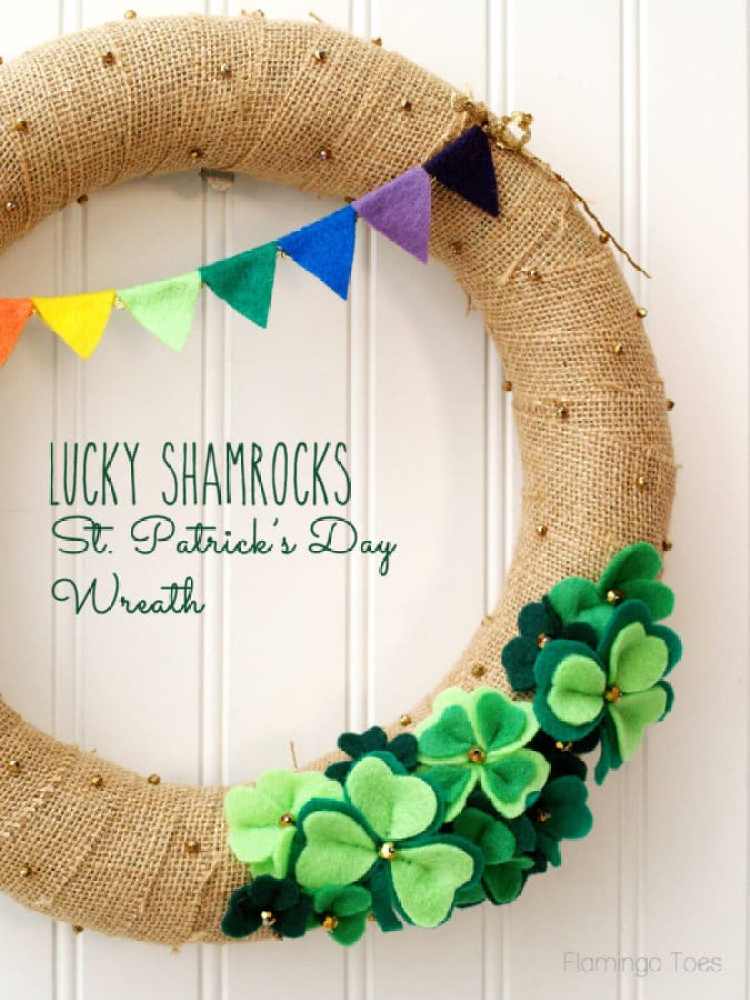 via: Flamingo Toes
40. Easy Painted Green Vases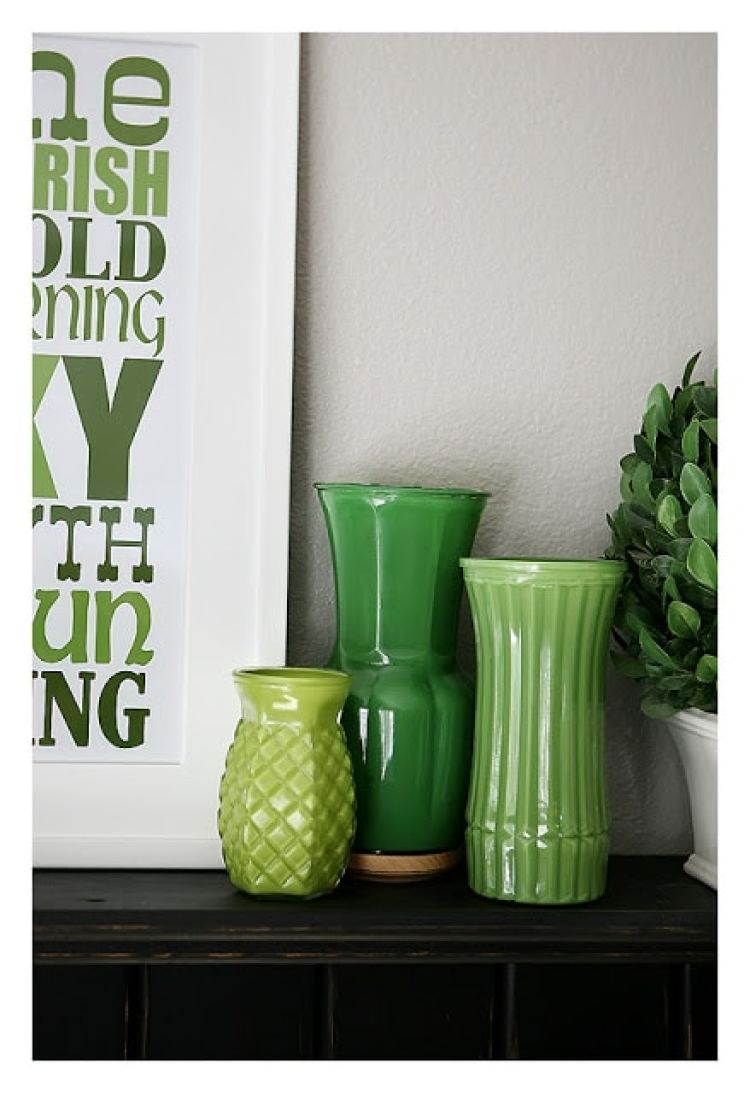 via: Eighteen 25
41. St Patrick's Day Table Setting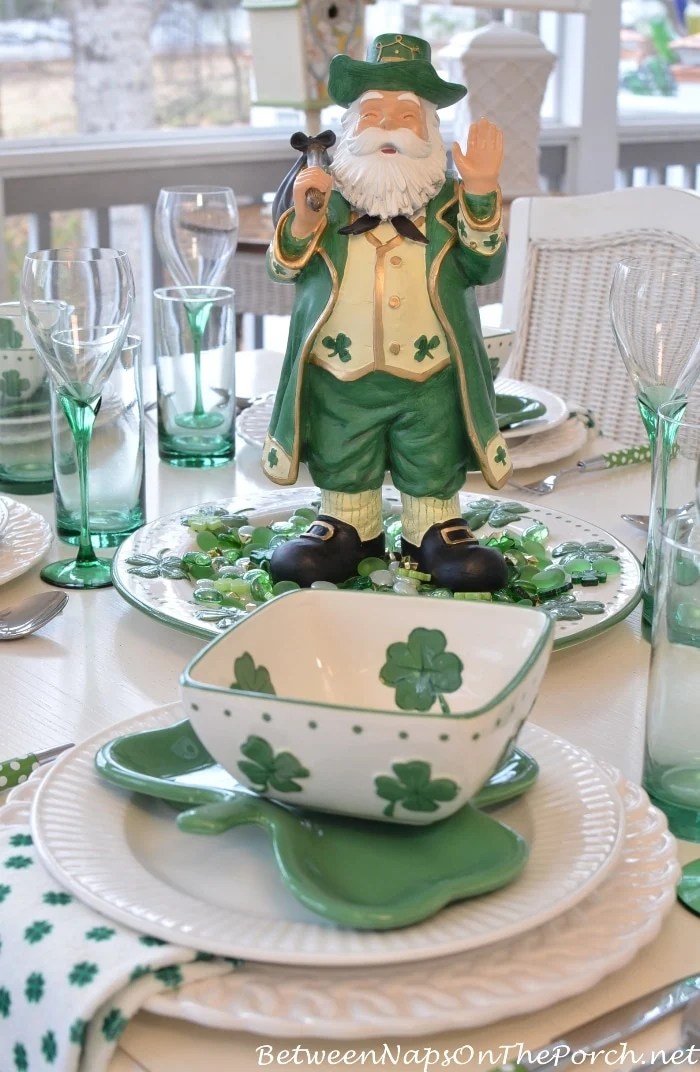 via: Between Naps On The Porch
42. Boxwood St Patrick's Day Topiaries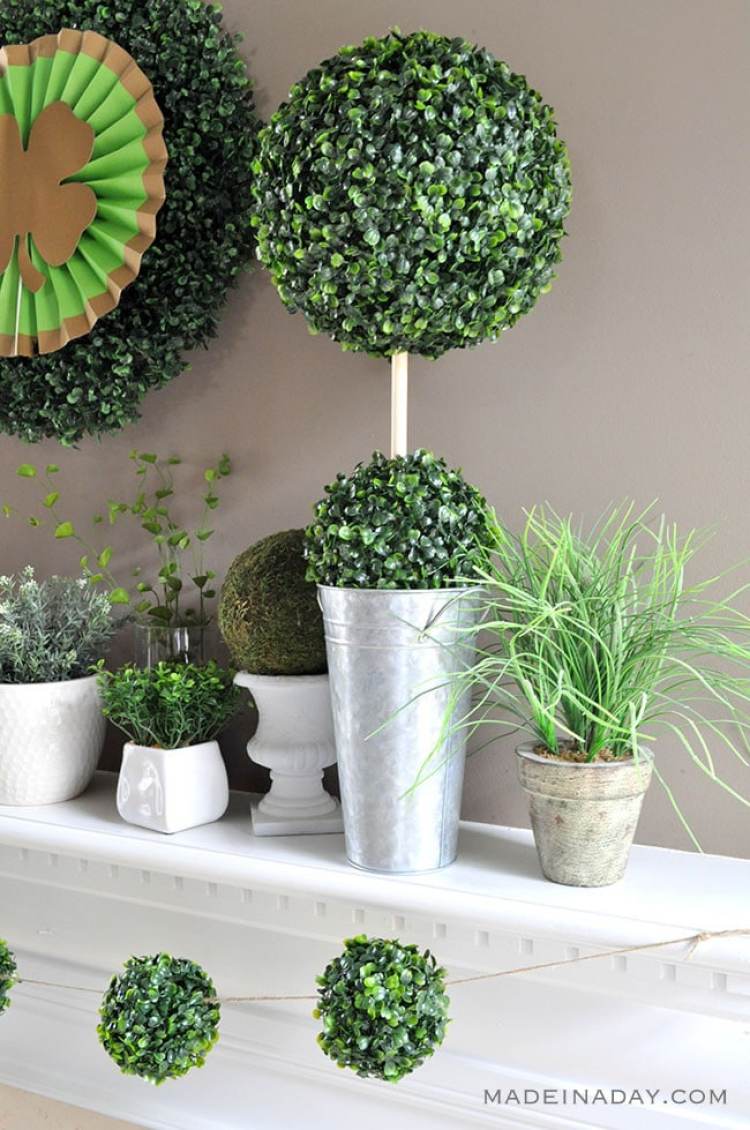 via: Made In A Day
43. Cupcake Liner St. Patrick's Day Trees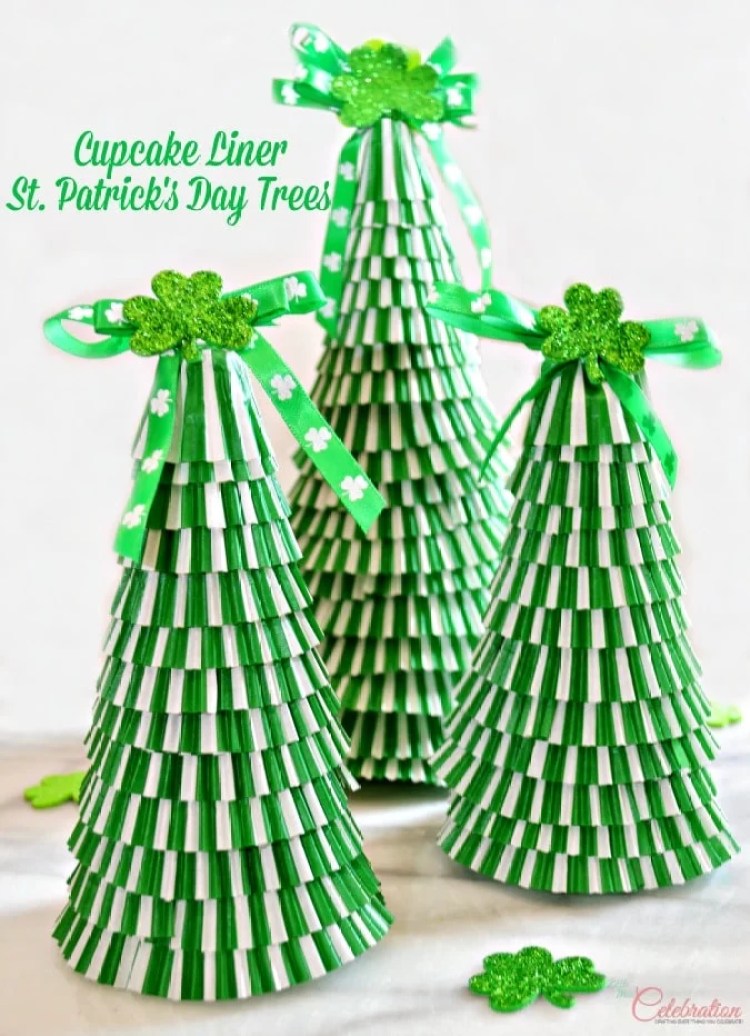 44. Cute St Patrick's Day Paper Banner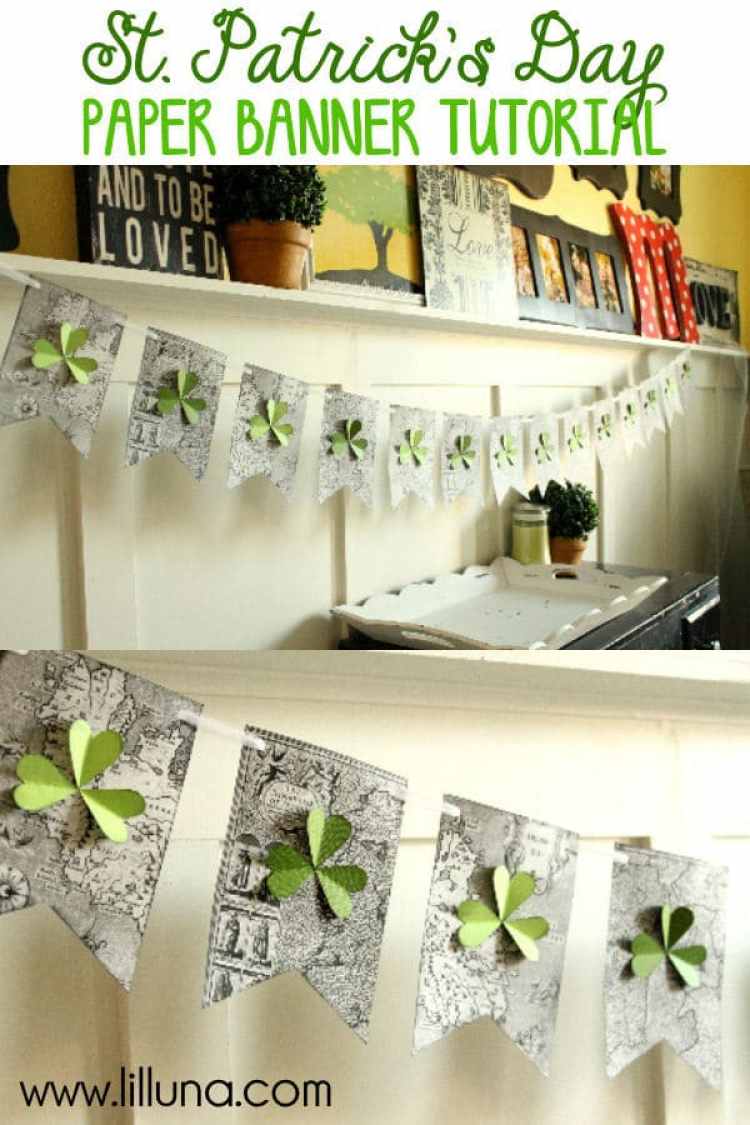 via: Lil Luna
45. Leprechaun Lunch Backdrop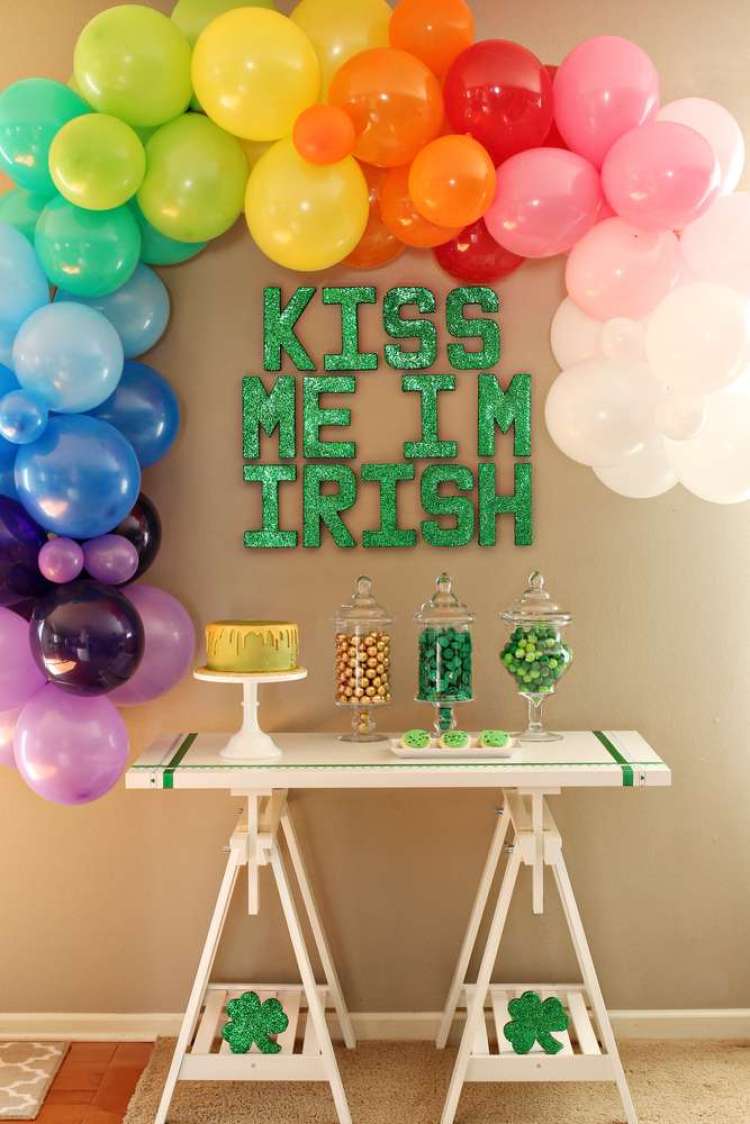 via: Catch My Party
46. St Patrick's Luck Marquee Sign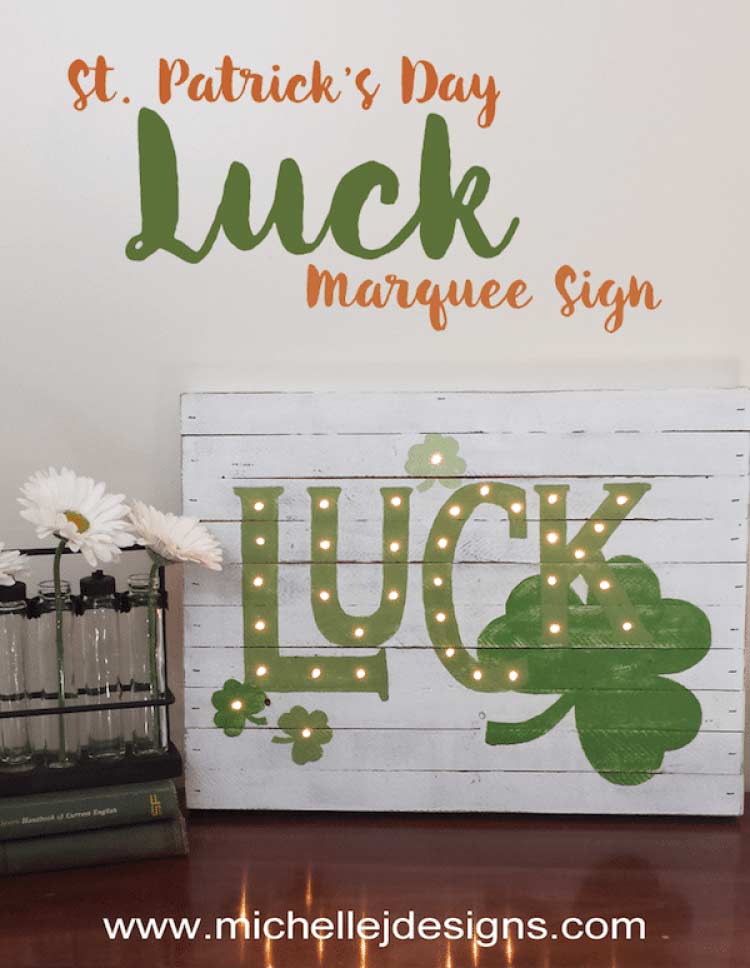 via: Michelle J Designs
47. DIY Dollar Store St Patrick's Wreath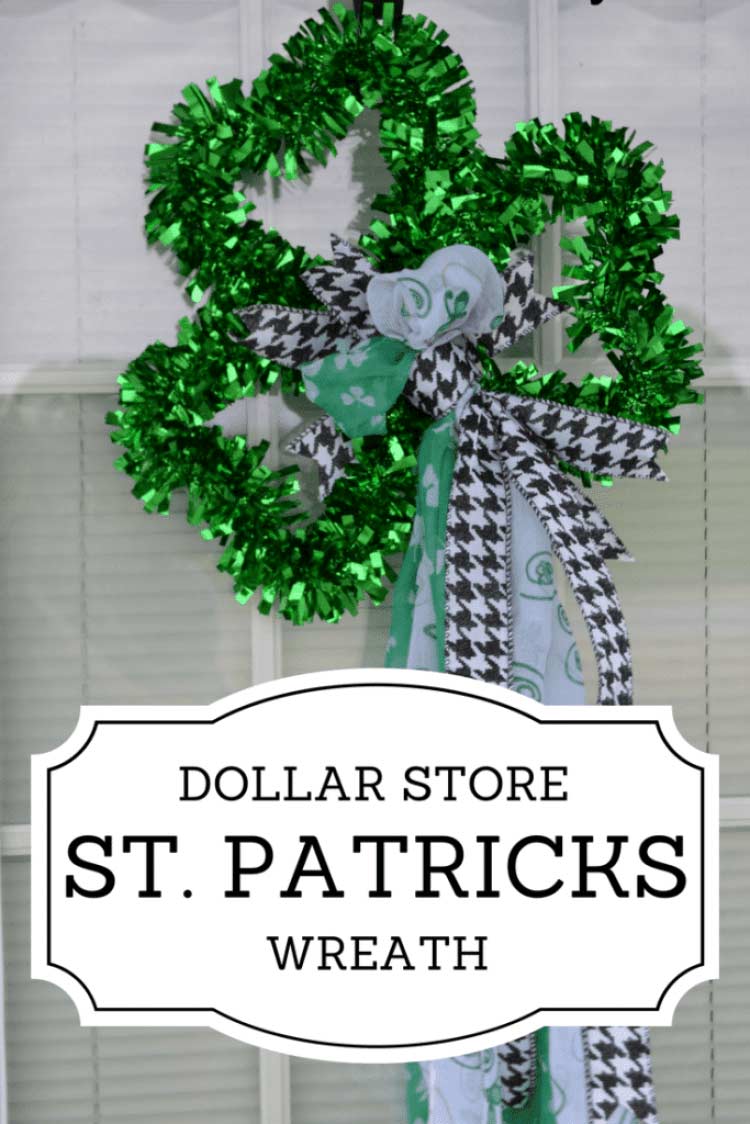 via: Life On The Bay Bush Blog
48. St Patrick's Day Paper Shamrocks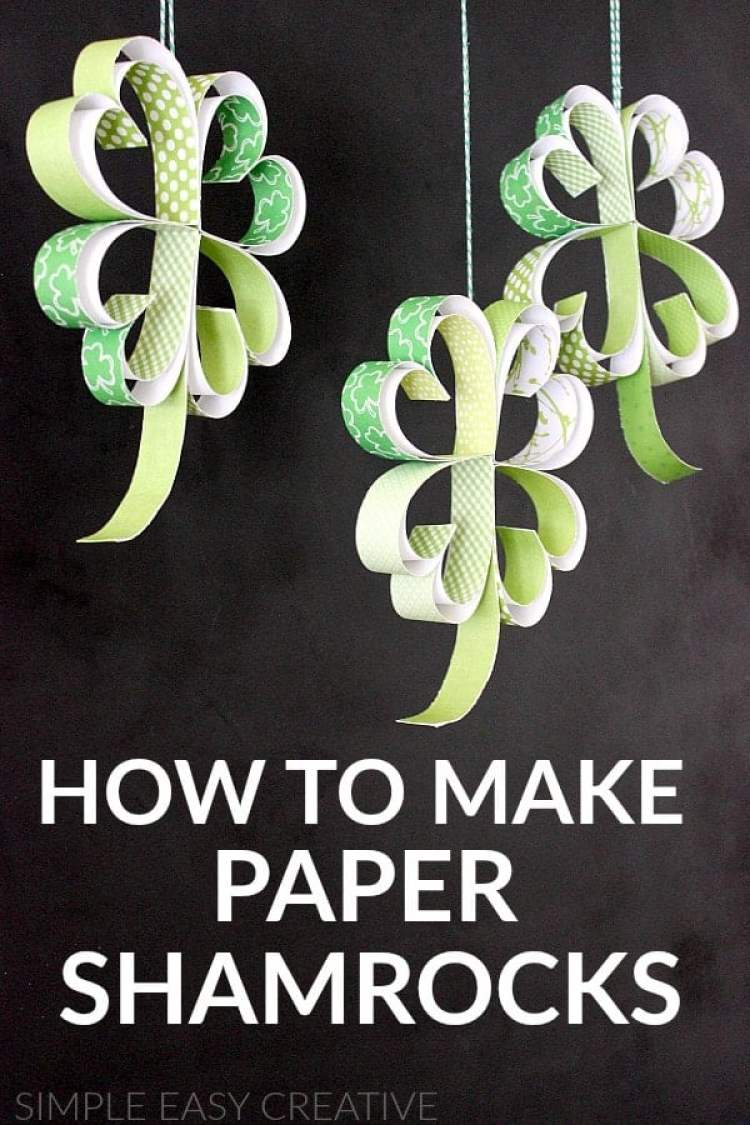 via: Hoosier Homemade
49. DIY St Patrick's Rainbow Wreath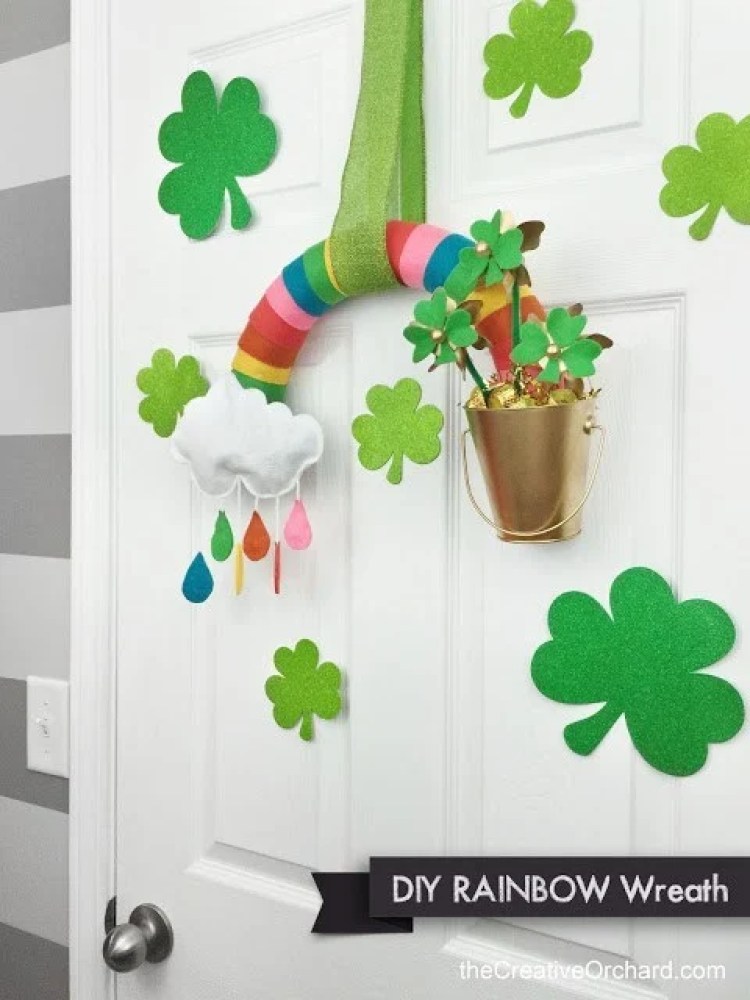 via: The Creative Orchard
50. Gold Shamrock Mason Jars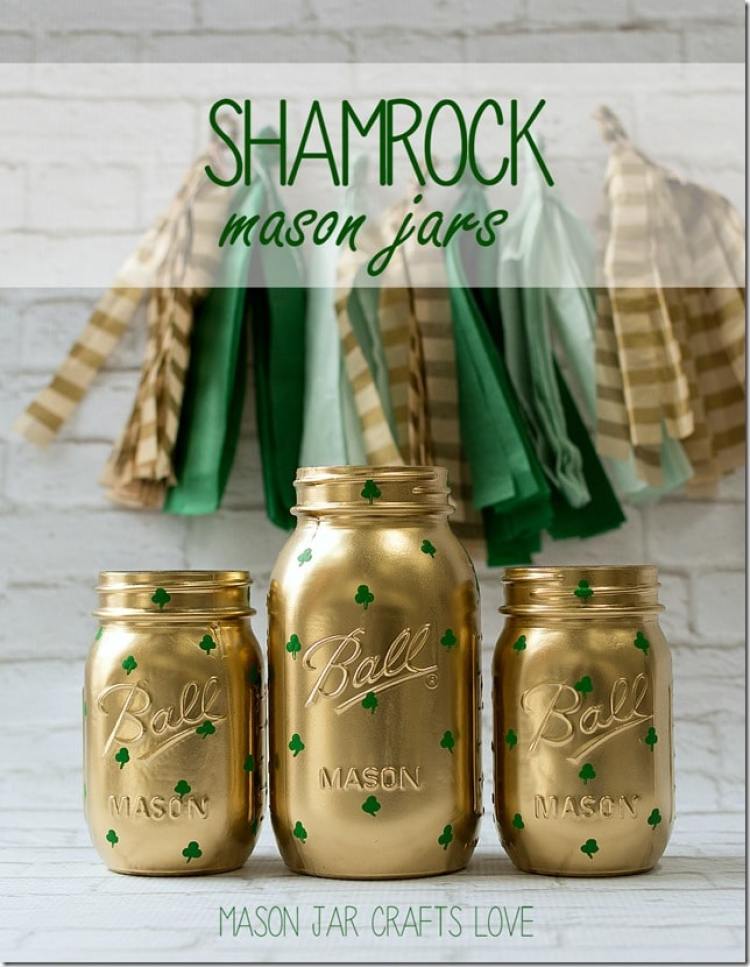 51. DIY Horseshoe Garland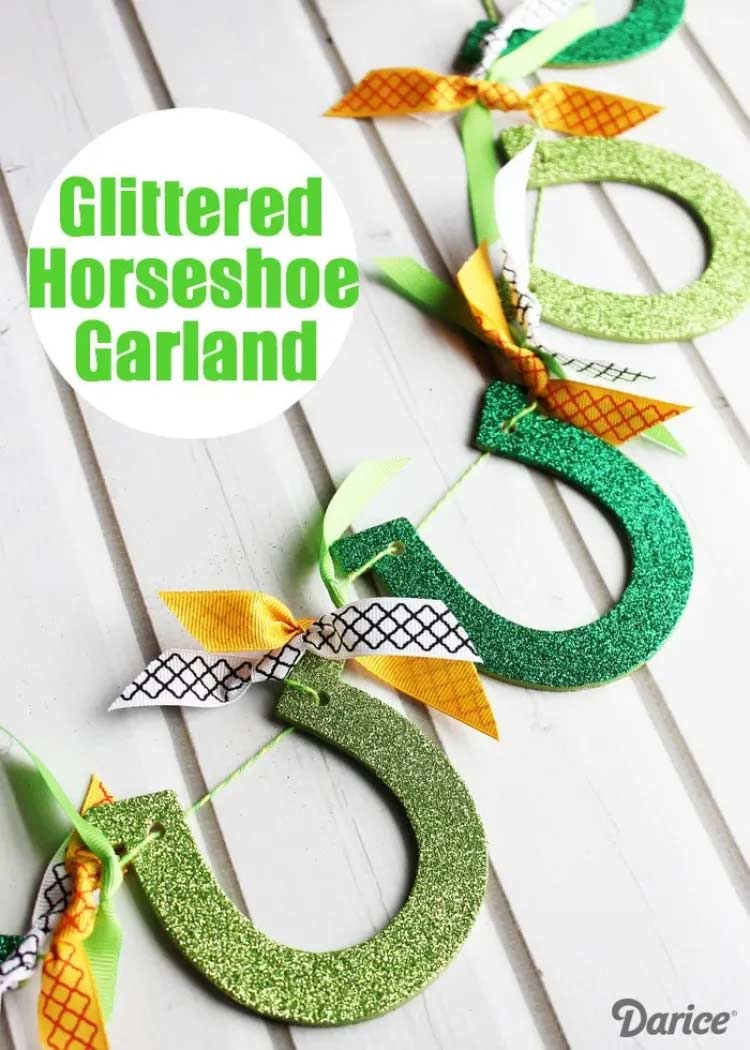 via: Darice
52. DIY St Patrick's Day Vinyl Sign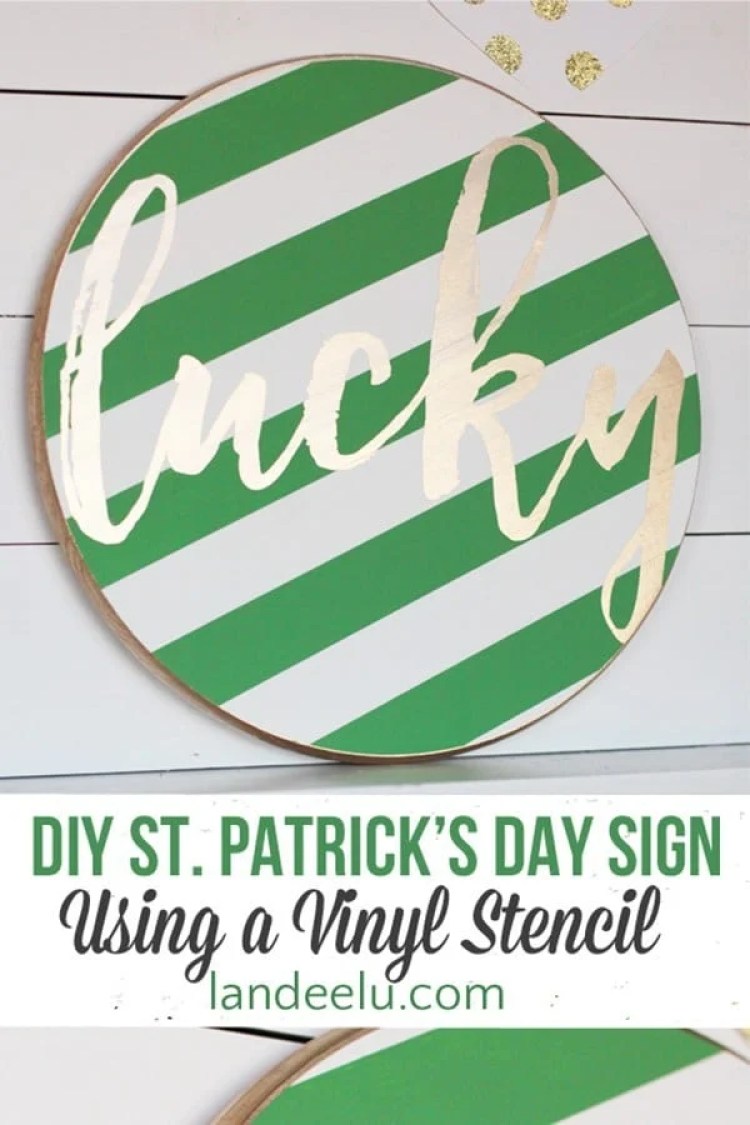 via: Landeelu