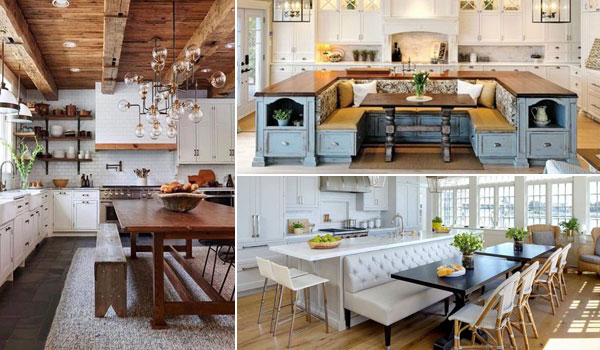 Have you considered remodeling or redesigning your kitchen and putting a bench in it? It is not only good for aesthetics but it is also worth for extra comfort, storage and efficiency. There are many ways and designs that you can do for a kitchen bench. Here are some ideas to name a few:
1. A wide space in the middle of your kitchen is a good place to put a table with the bench on one side. It is a good place where you can gather around with your visitors, you can also use this as prepping table or even have quick meals. Adding some storage spaces underneath it is a good idea too to keep things organized in the kitchen.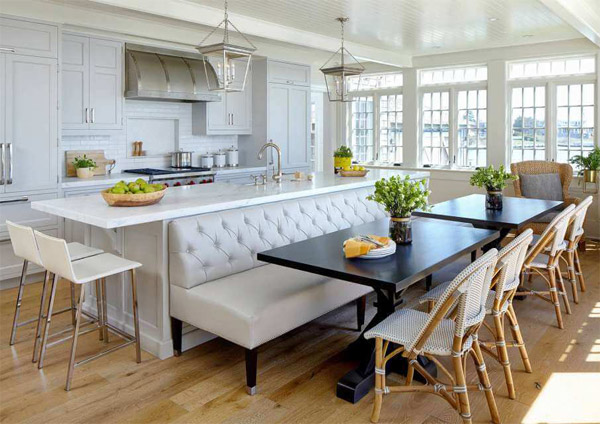 Image source: onekindesign.com
2. You can also create a bench with drawers attached to it where you can store some of the things you usually use in the kitchen. Because it is accessible, you can keep your kitchen utensils, pot holders, paper towels or anything you would normally use on a daily basis.
3. If you have a window with a big and nice view, try putting up built-in bench by it. It is a nice place where your kids can sit, eat some snacks and wait for you while you are cooking. You can even put some storage under it as well.
4. If you have an open kitchen, you can put a breakfast bar with storage underneath it and a simple four-legged bench on one side of the bar. It is not only good for aesthetics, but also a nice place where your family can bond every morning or during small meals and eat as you cook.
5. When building a cupboard, you can also add the bench on the lower portion of it, some drawers beside it and the cupboard above it. It is practical, multipurpose and space-saving that you do not need to worry about where to put it.
Continue for more picture ideas: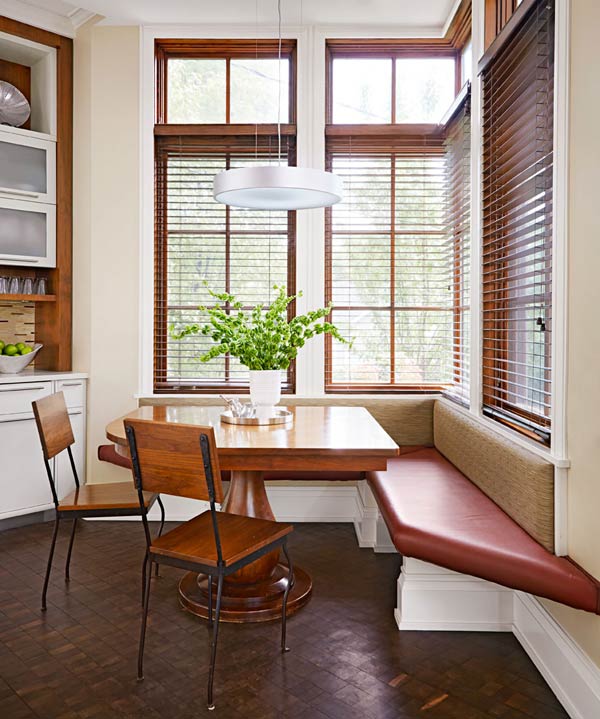 Image source: midwestliving.com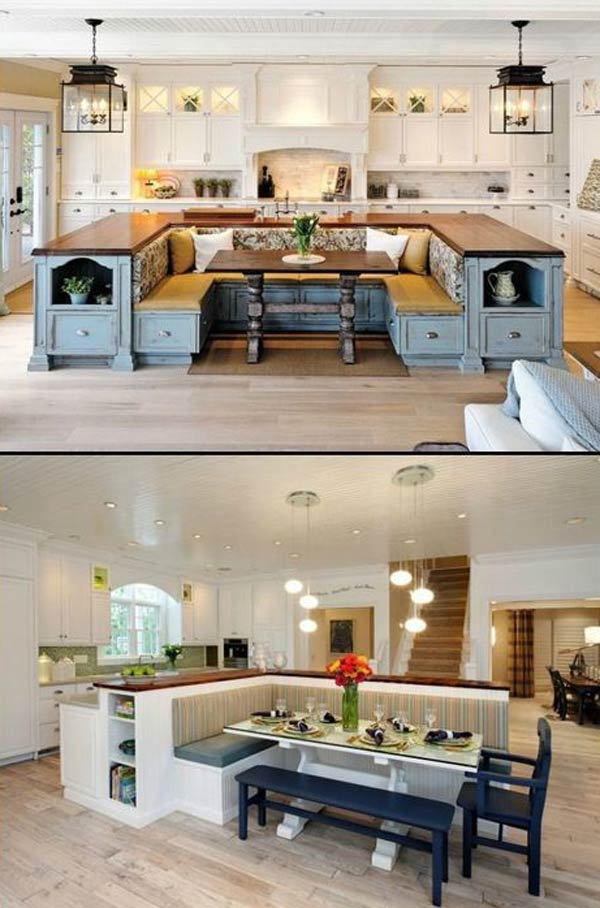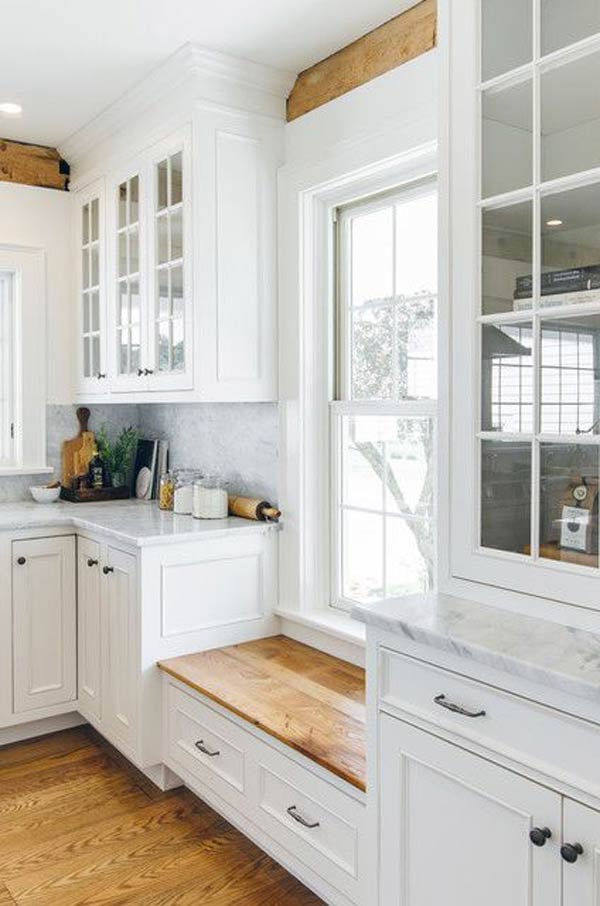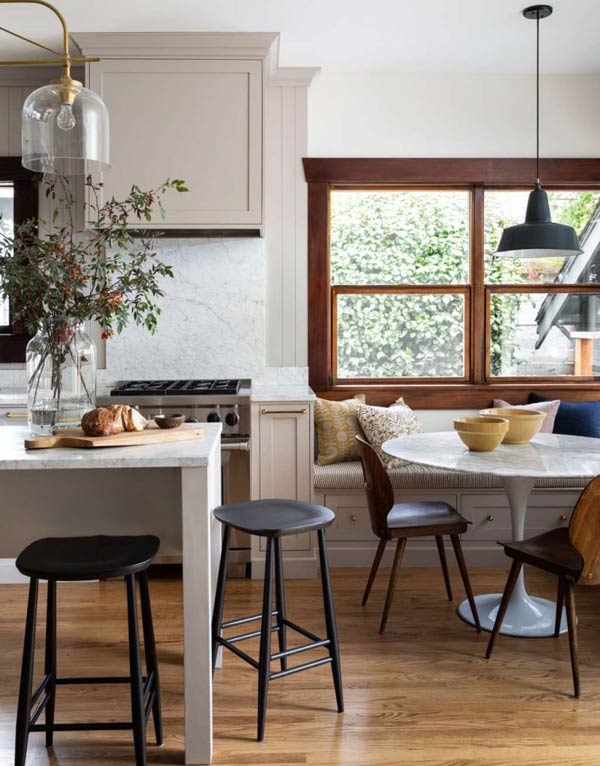 Image source: heidicaillierdesign.com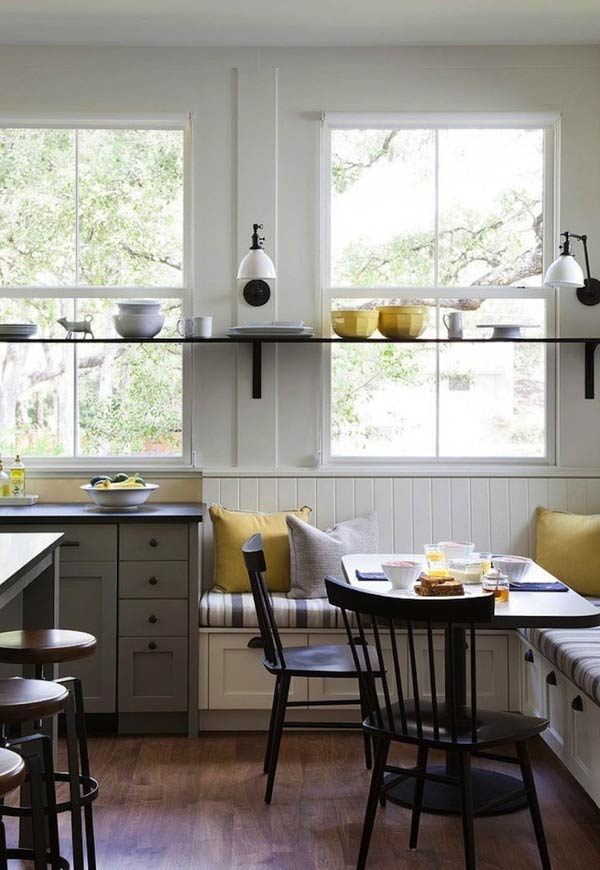 Image source: remodelista.com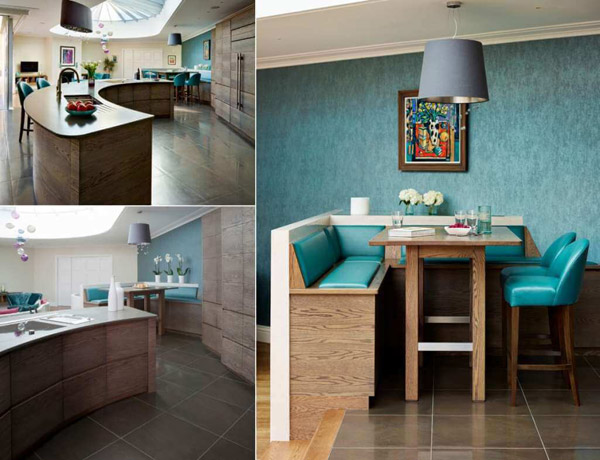 Image source: amazinginteriordesign.com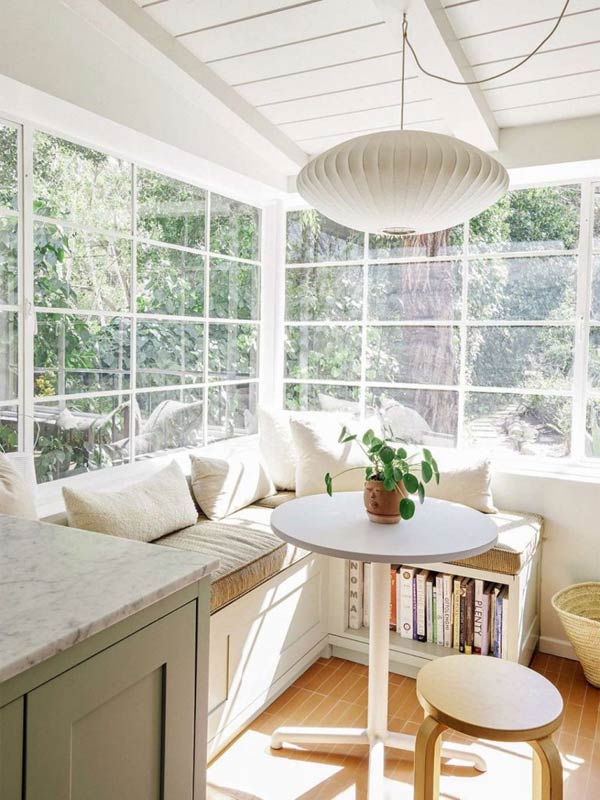 Image source: domino.com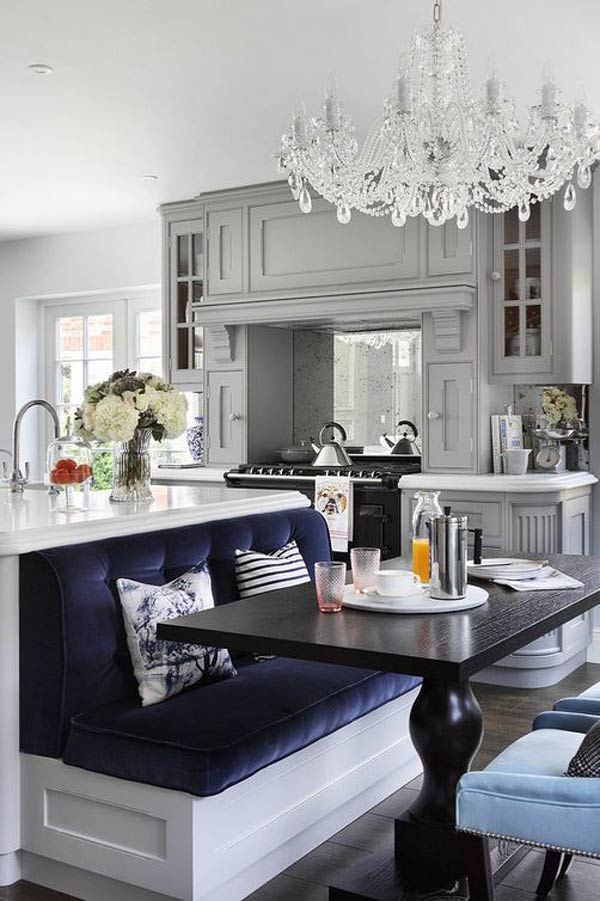 Image source: homeadore.com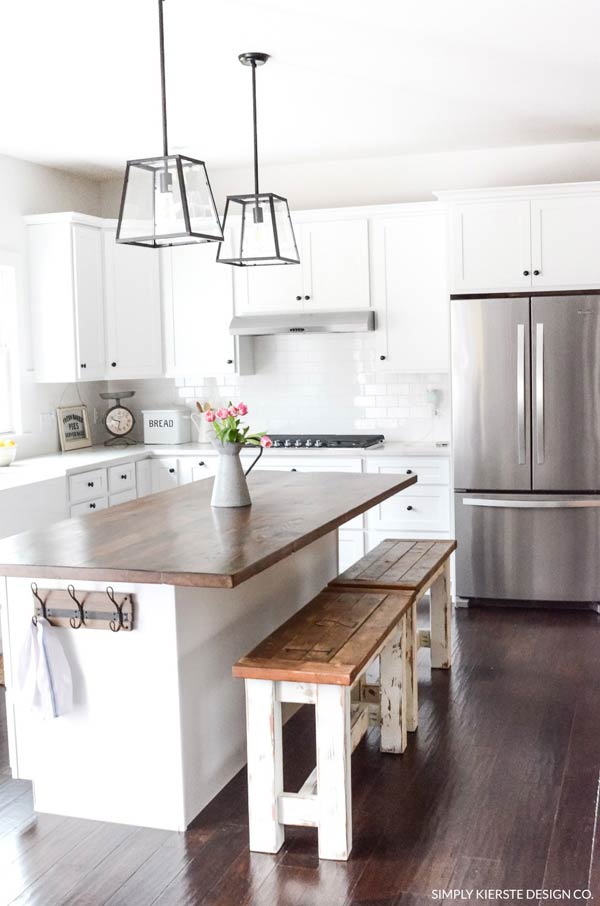 Image source: oldsaltfarm.com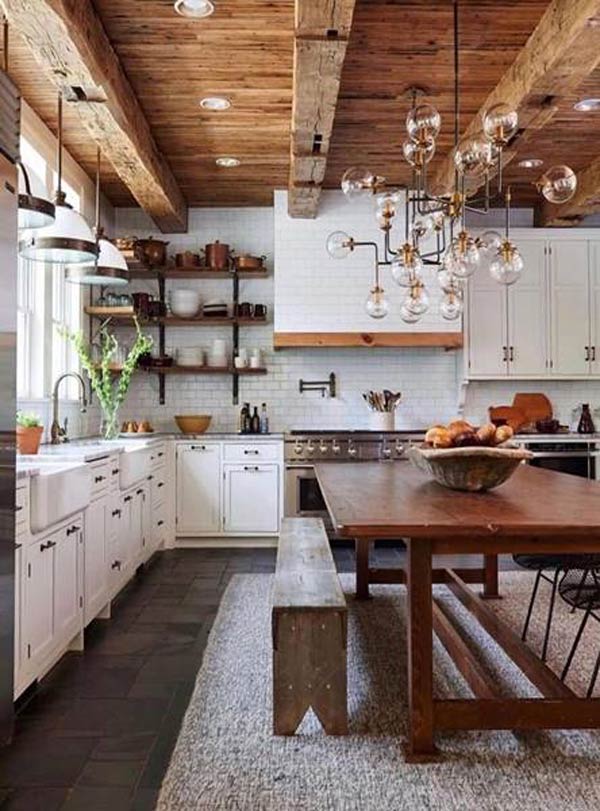 Image source: instagram.com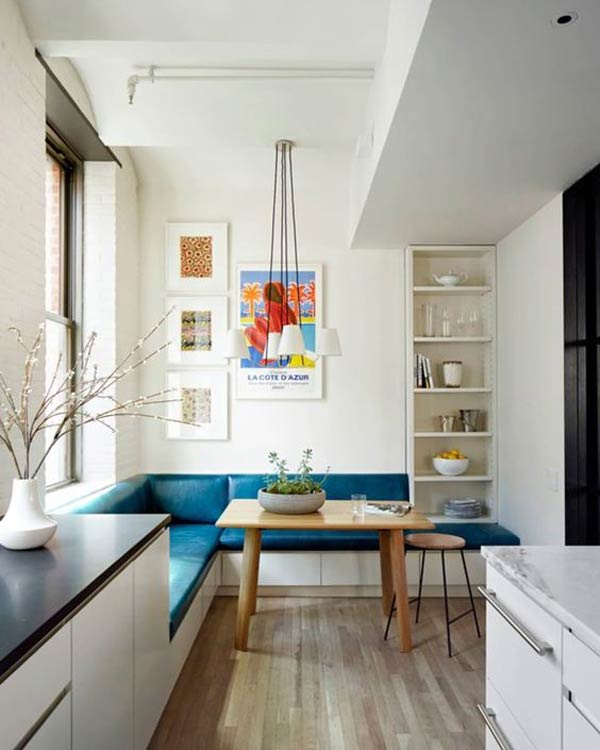 Image source: apartmenttherapy.com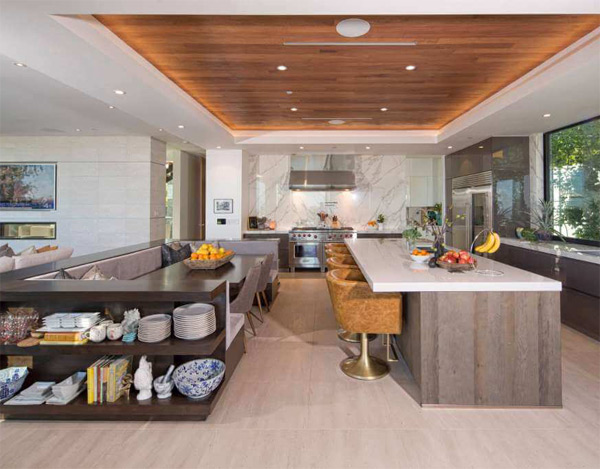 Image source: houzz.com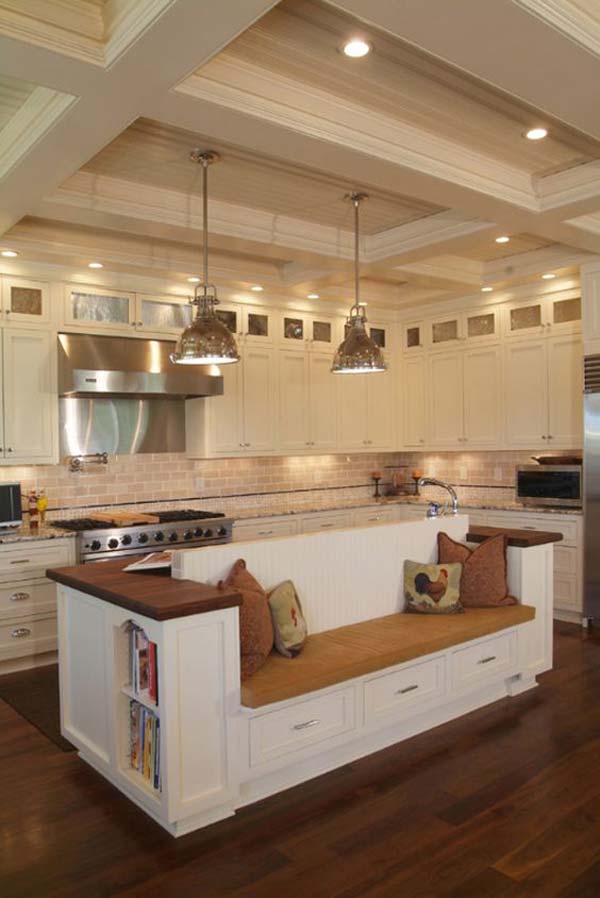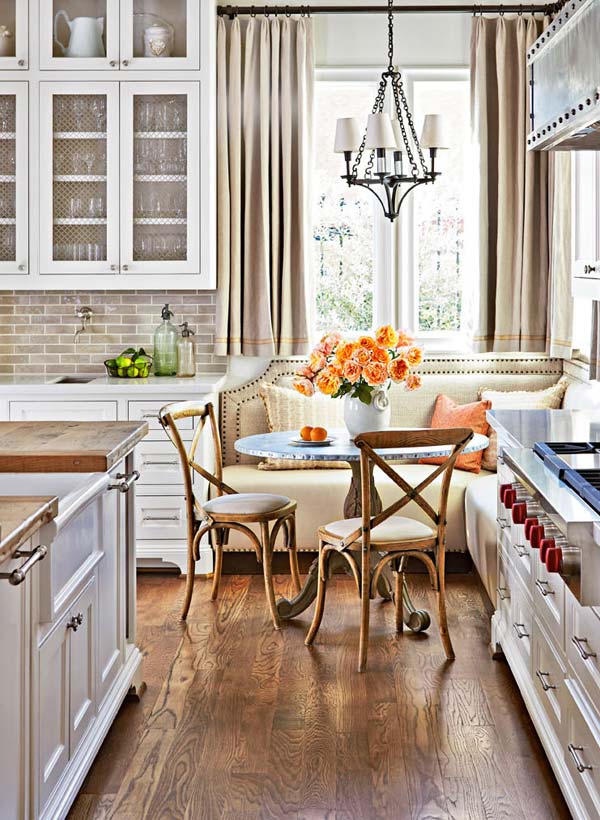 Image source: midwestliving.com