22 Amazing Backyard Landscaping Design Ideas On A Budget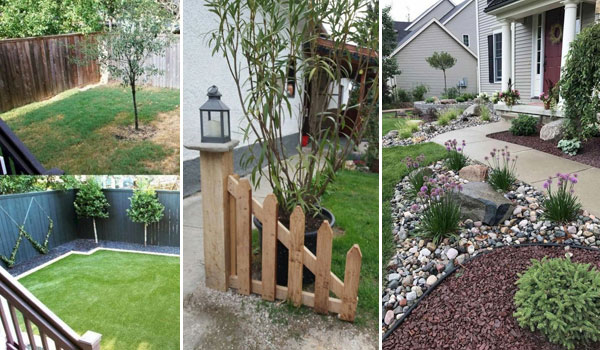 Backyard is a very important part of the house, especially during summer. It offers a colorful and fun space without limits. Thoughtful landscape design plays a crucial role in creating a cozy backyard, whether it's a small urban courtyard or a spacious country garden.
If you want to enhance your backyard, starting with landscape design is a great idea. In this article, we present 22 outstanding backyard landscaping ideas on a budget that creatively utilize natural materials like plants, trees, and stones. With minimal effort and without breaking the bank, you can transform your backyard into an amazing space. Enjoy the inspiration!
Natural Bamboo Wall: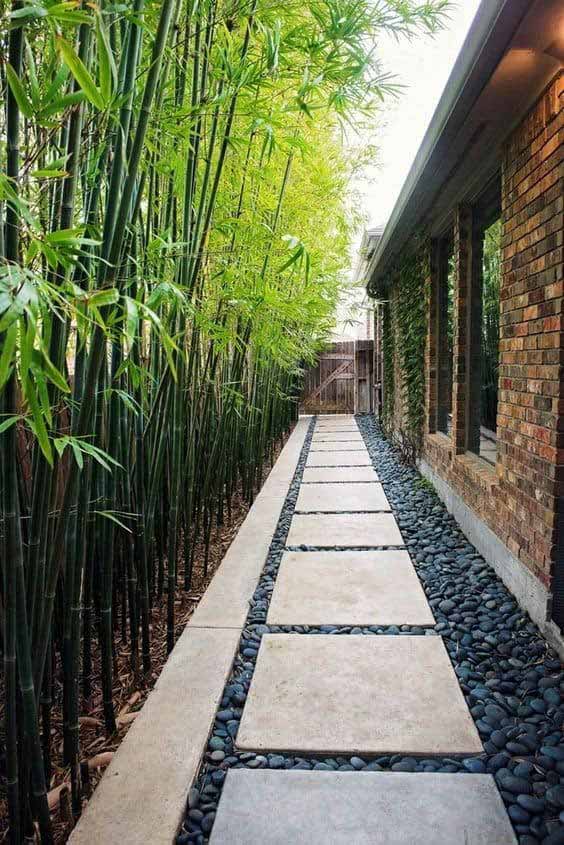 For simpler small backyard landscaping ideas on a budget, I suggest combining the pathway with a natural bamboo wall, creating a charming fairytale scene.
In my view, bamboo can easily be swapped out with Thuja Green Giants, offering an equally enchanting touch to your outdoor space.
Affordable DIY Outdoor Furniture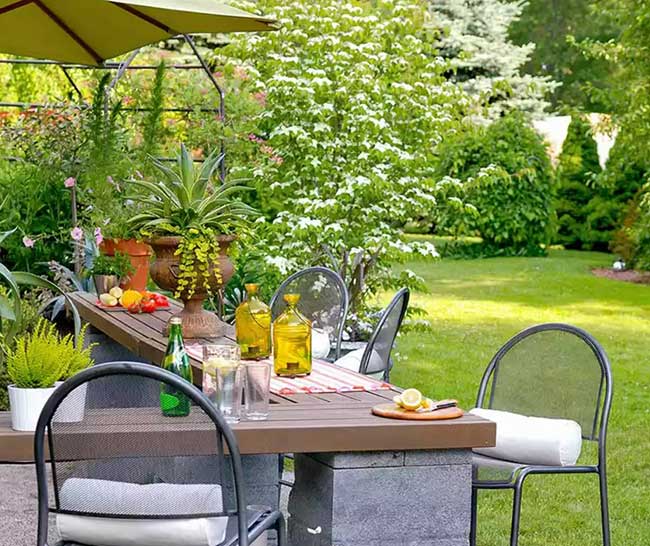 Expensive custom-made pieces can stretch your backyard landscaping budget, but with some ingenuity, you can achieve the same functionality for less.
Basic concrete blocks can elevate deck sections to craft a simple outdoor bar.
By rearranging these materials, you can also fashion an outdoor dining table, coffee table, or side table without breaking the bank.
Transform Your Small Backyard – Tips for Adding a Pool and Fire Pit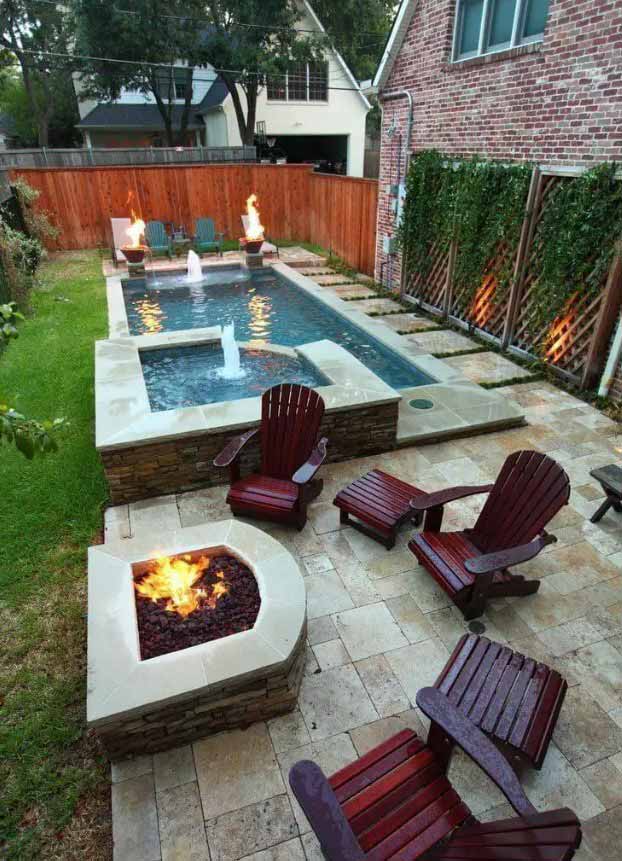 Limited space? No problem! Learn how to create the perfect backyard oasis with a swimming pool and fire pit.
DIY Garden Edging: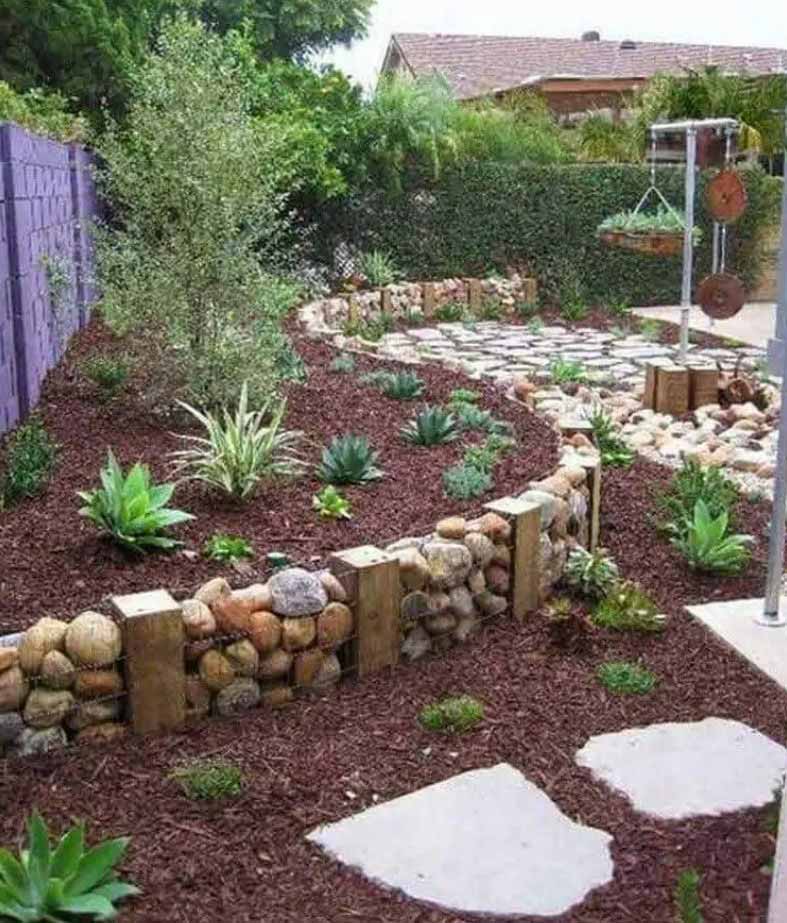 Enhance your backyard landscaping ideas on a budget with this clever tip: utilizing stones of different sizes to create an elevated edge is a cost-effective solution.
And guess what? Wire fencing makes it hassle-free! Pair this with budget-friendly stepping stones for a pathway, and your outdoor space will boast exceptional visual appeal!
Build a Kid-Friendly Backyard: The Fun of a Sandbox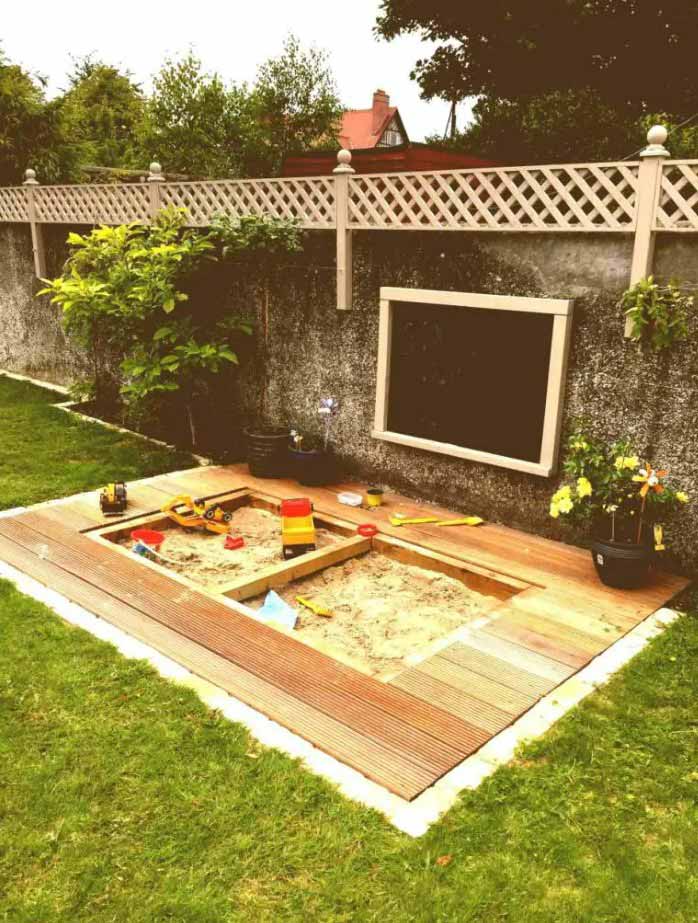 Transform your backyard into a kids' playground with a simple sandbox, offering endless fun while parents enjoy nearby.
These budget-friendly backyard ideas ensure family entertainment and relaxation.
CHEAP PATIO LIGHTING DIY: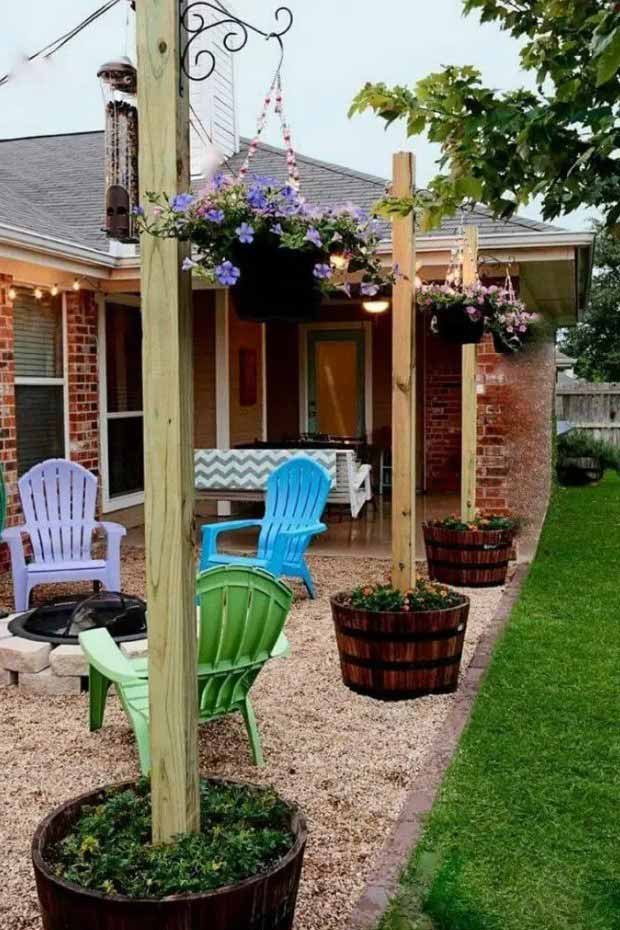 Are you fond of this wallet-friendly patio lighting concept?
Hang string lights on potted lamp posts for an elegant touch, perfect even for a small yard.
The enchanting combination of these lights and lovely flowers is a sure winner among small yard landscaping ideas on a budget.
Expand Your Space Visually: Height Tricks for a Spacious Feel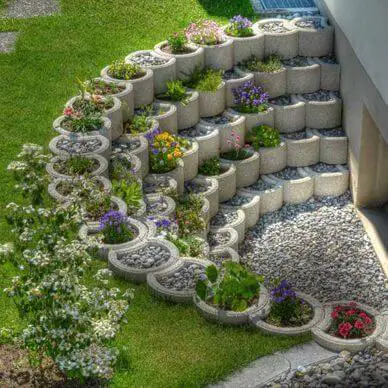 Maximize space perception by cleverly arranging stacked planters of varying heights, adding colorful flowers for an eye-catching display.
Check more exciting examples of backyard landscaping ideas on a budget: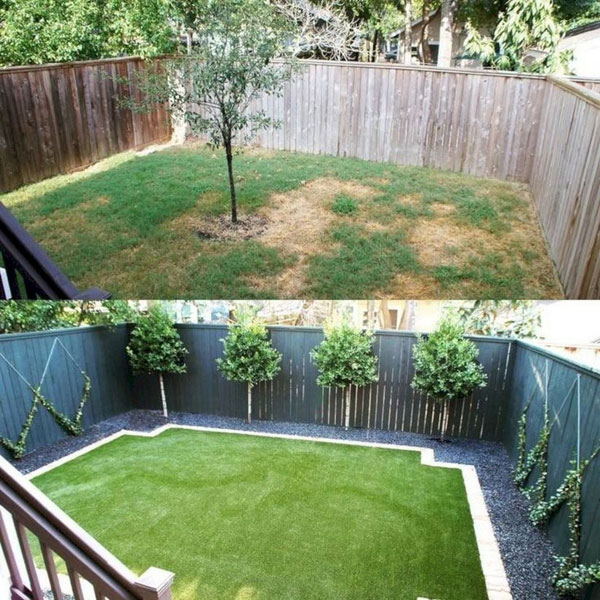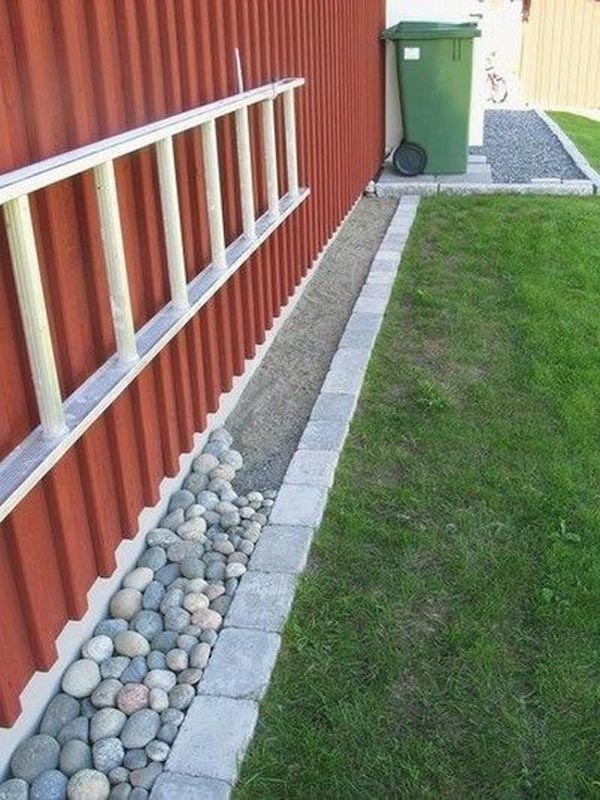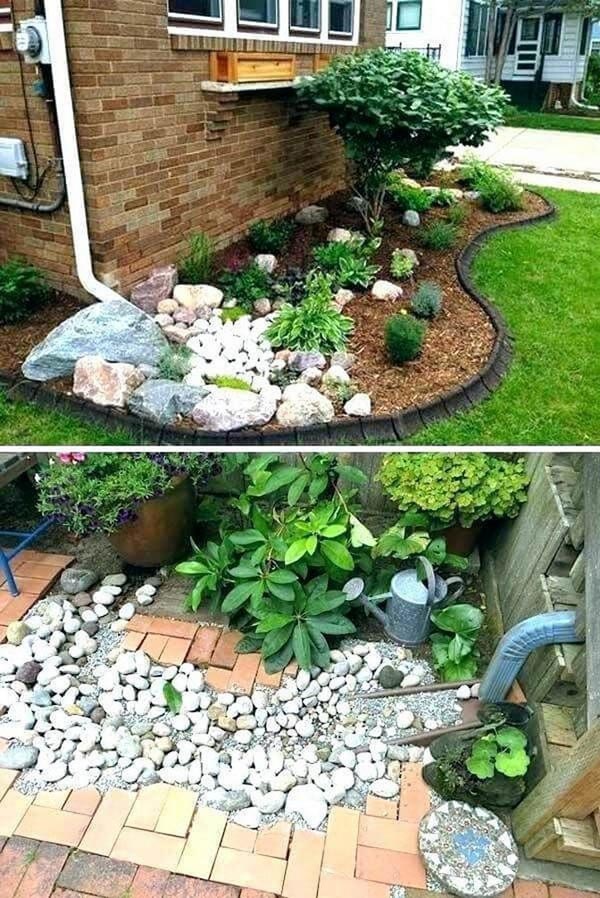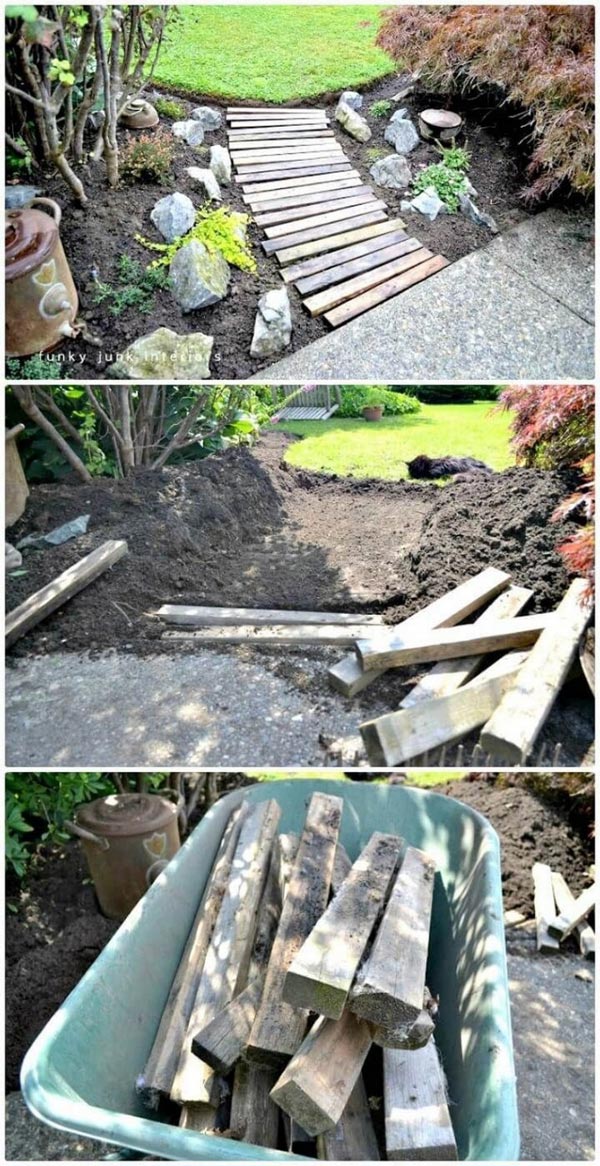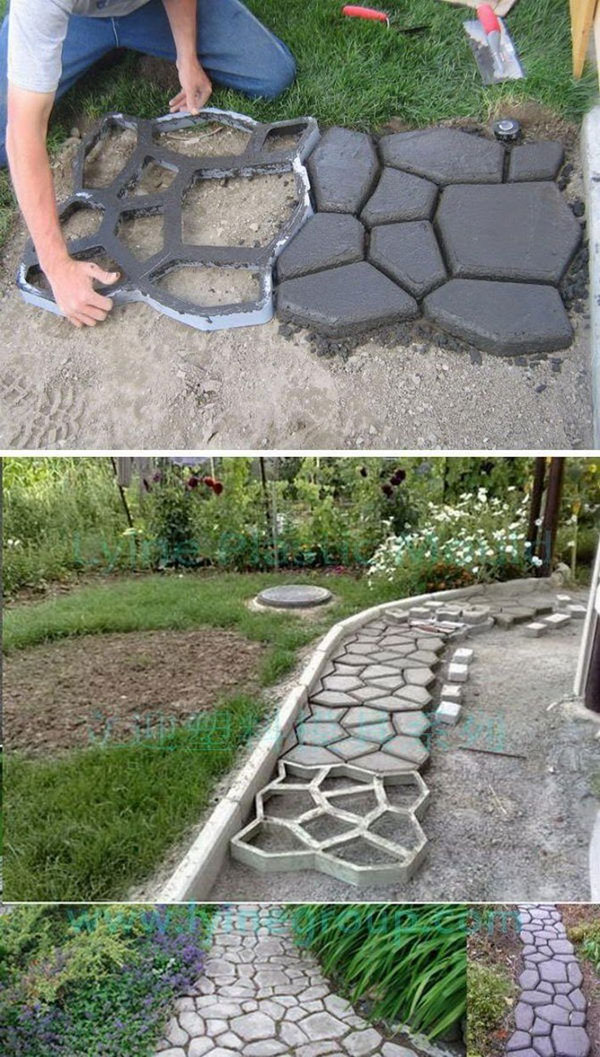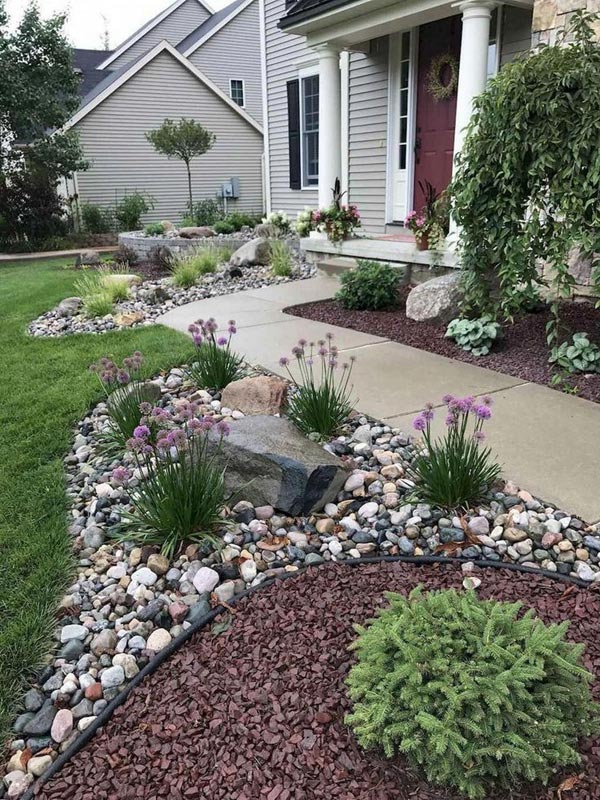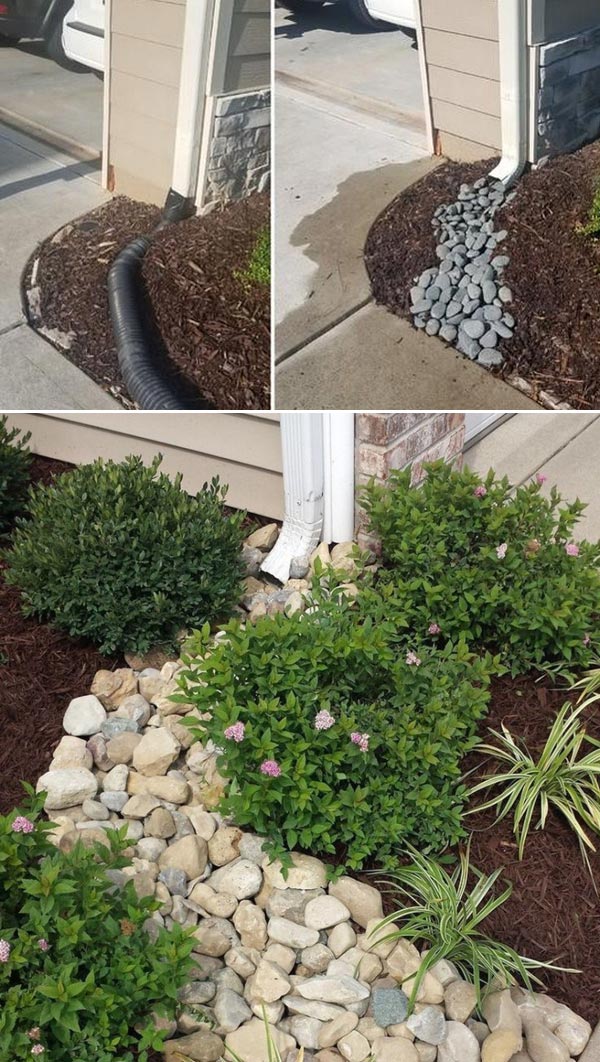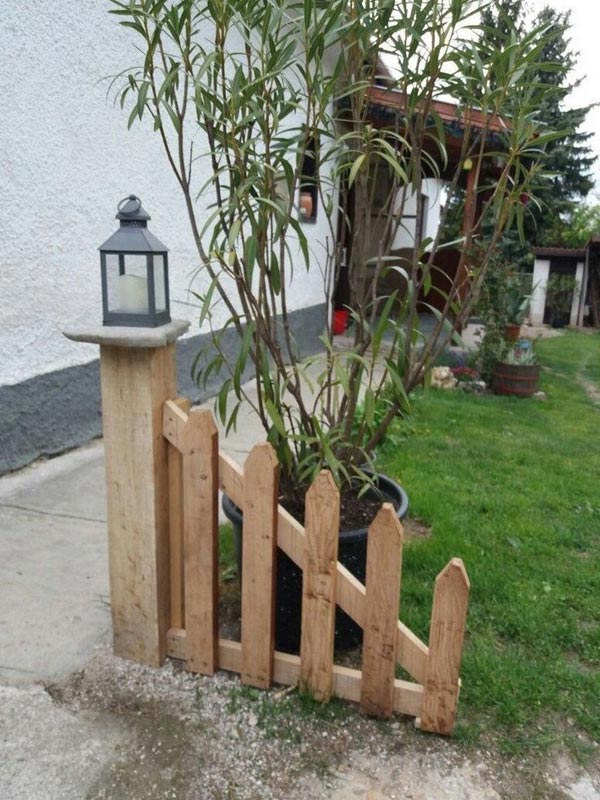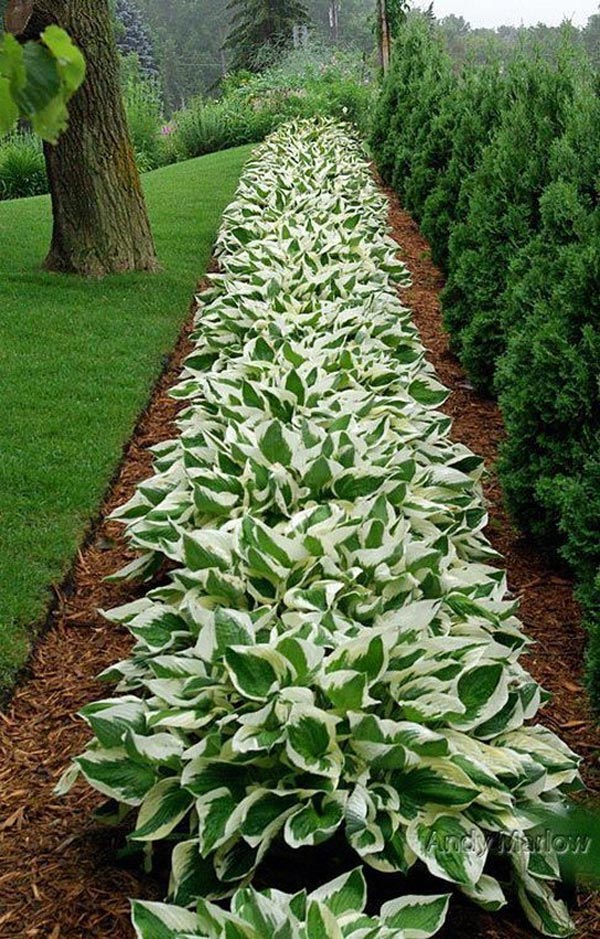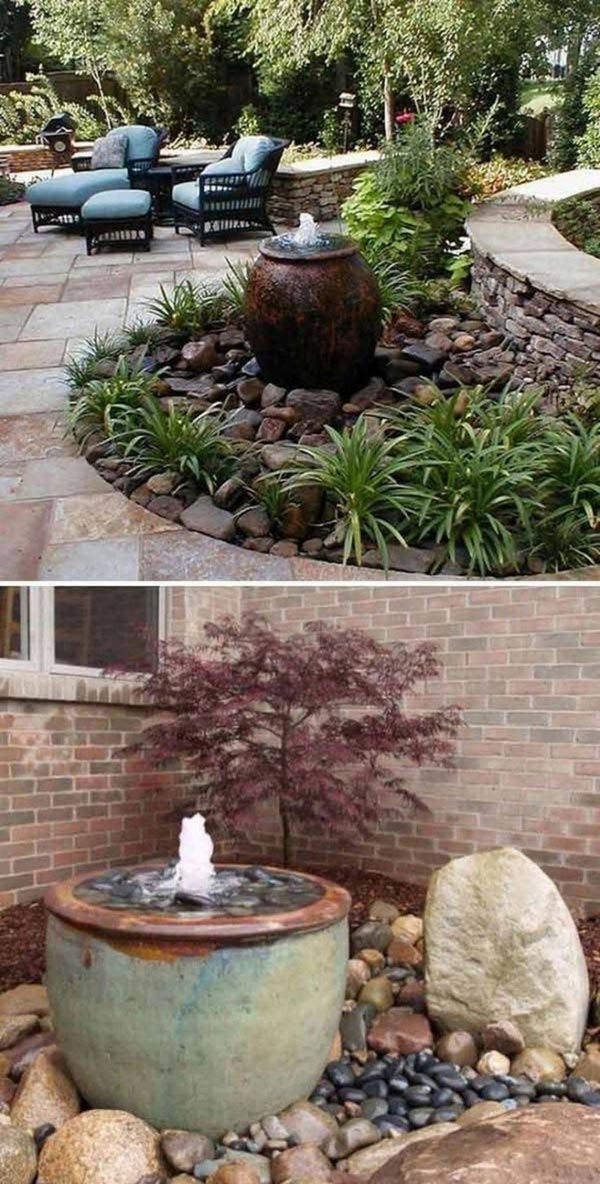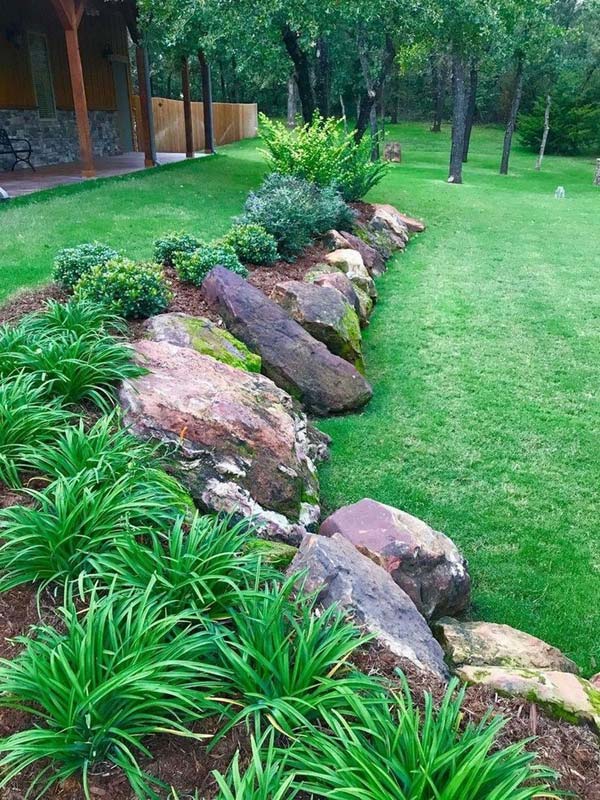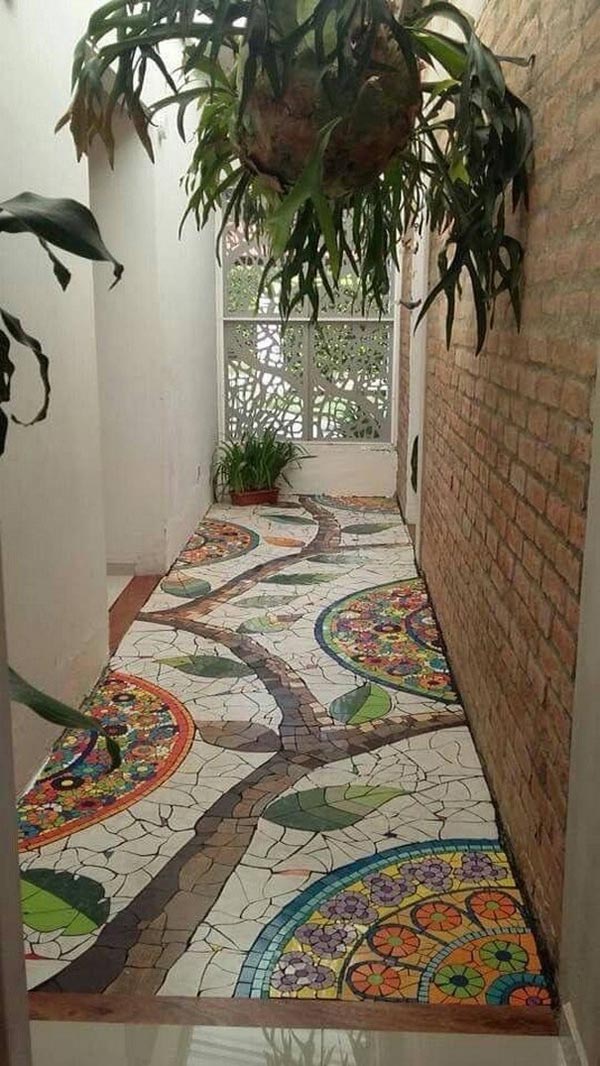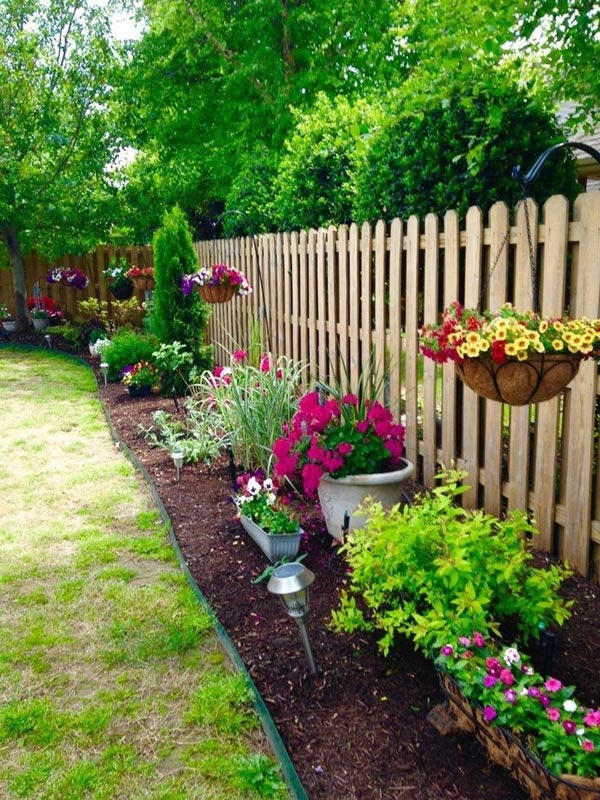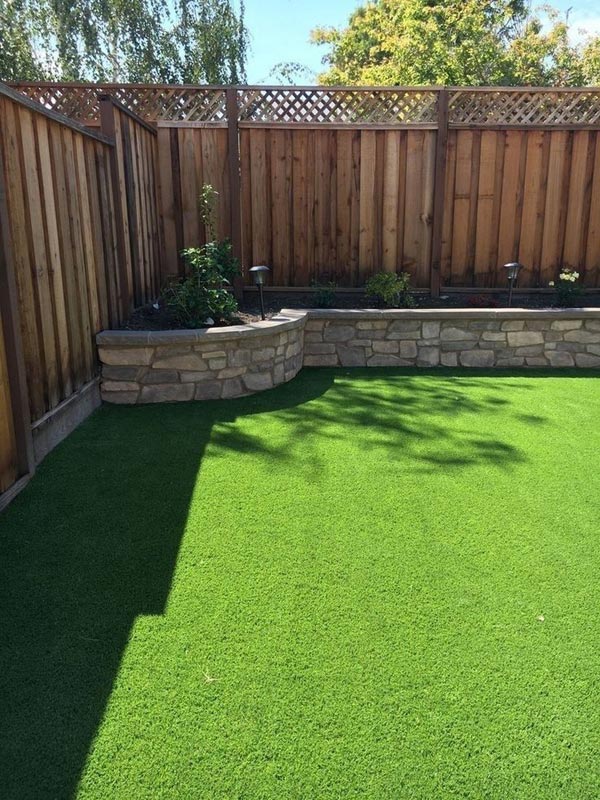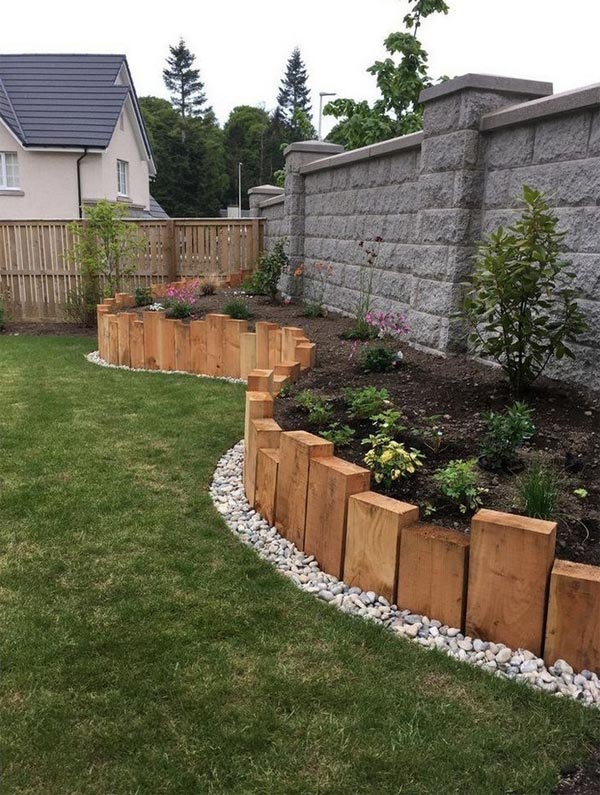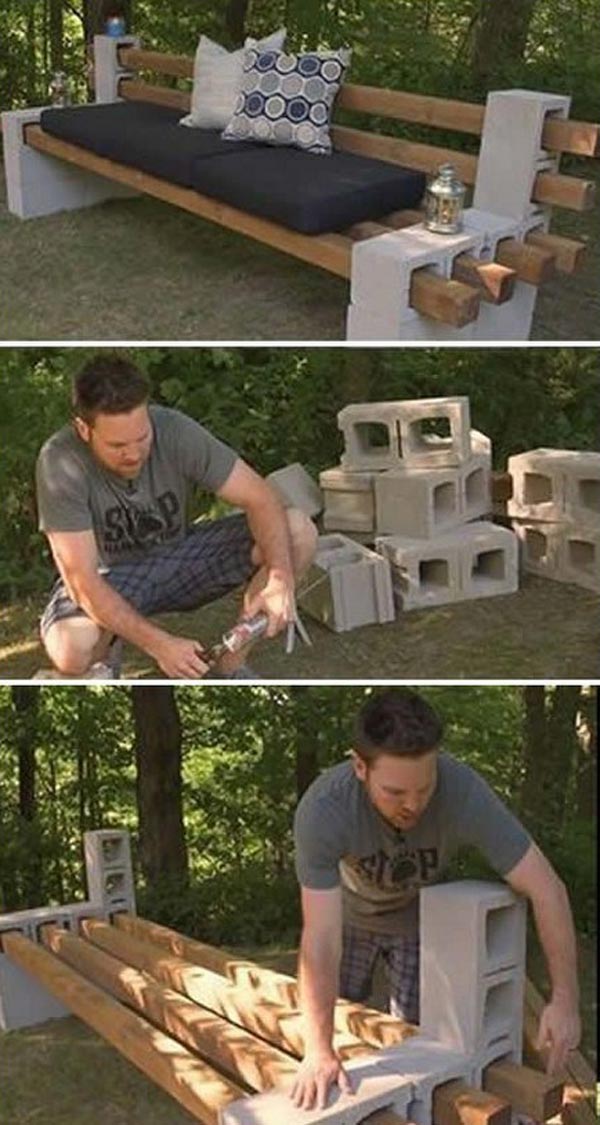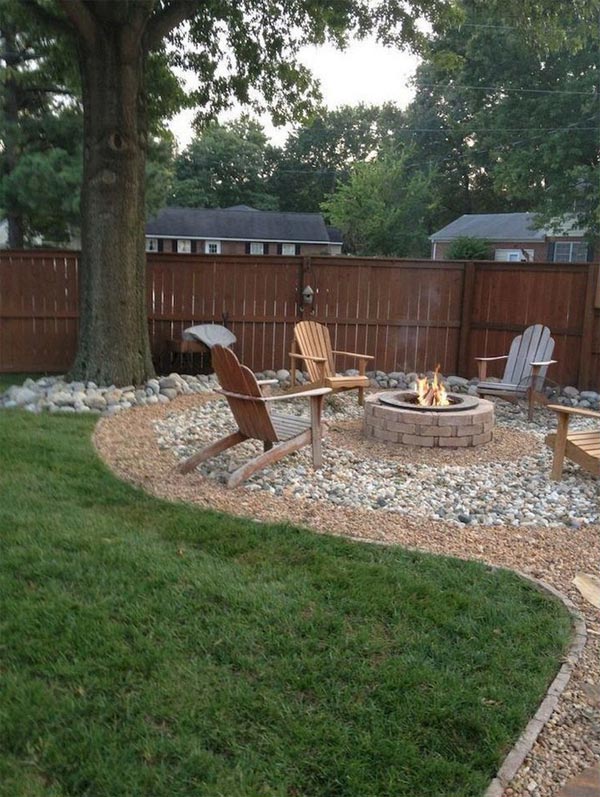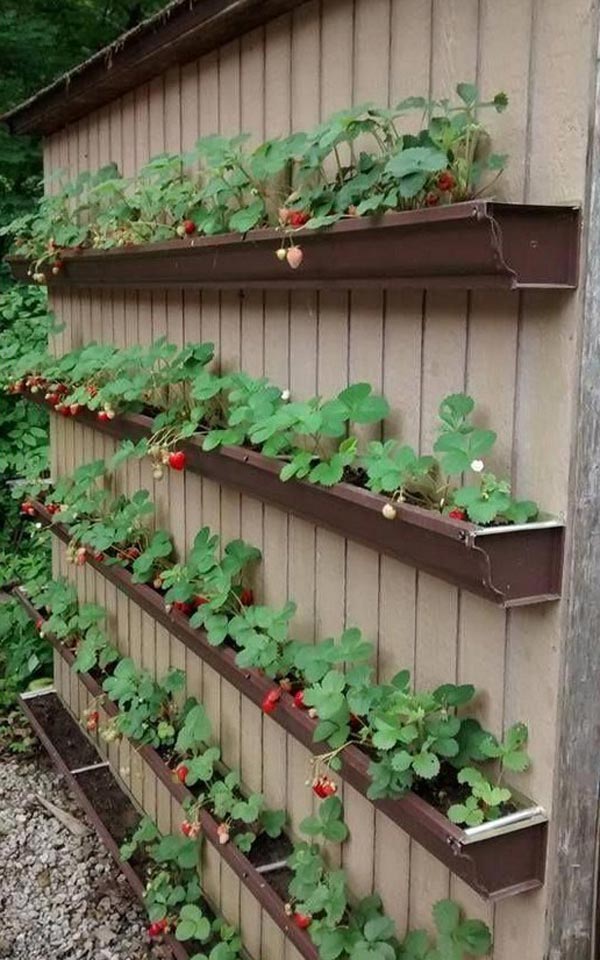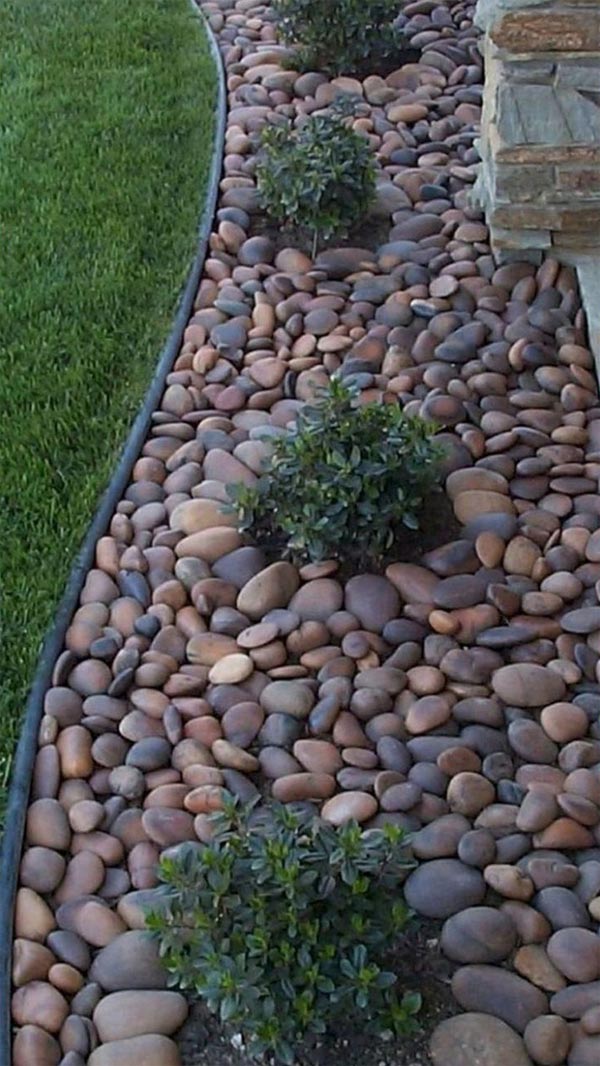 Pebble Designs: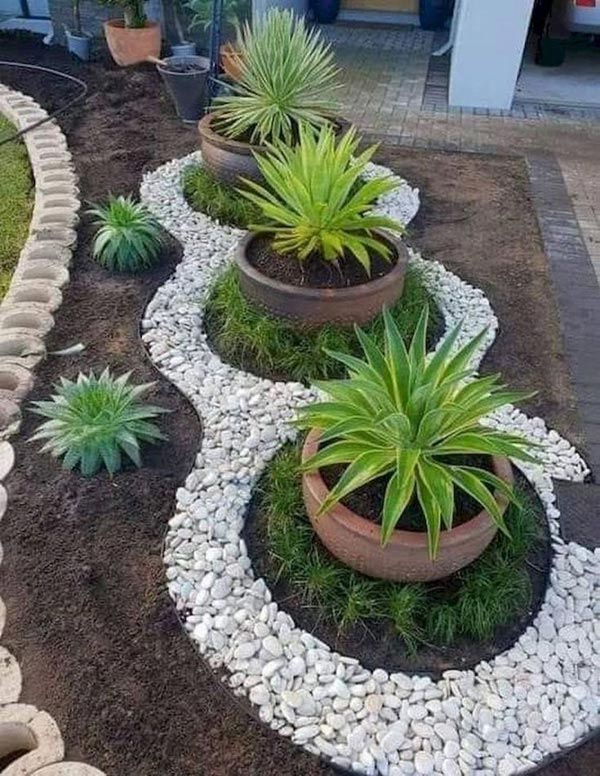 Here's another example of how rocks can elevate your garden bed, giving it added character and a touch of sophistication in your landscape design.
I often utilize a low or level metal edging to create an intricate border and then fill it with pebbles, adding both style and texture to the overall look.