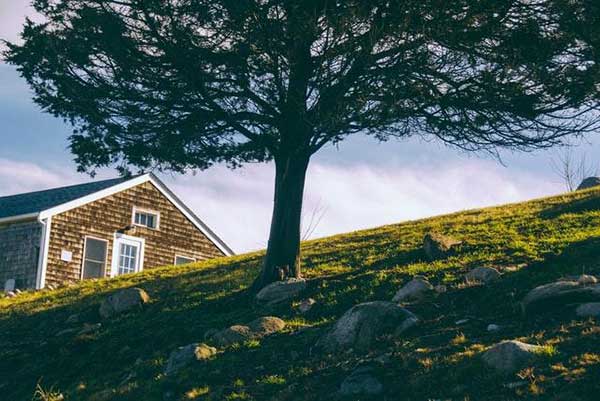 Many Canadians would gladly trade their current urban lifestyles for a smaller community or rural location, and some of them actually do it. Last year, tens of thousands of people left Canada's two largest cities (Toronto and Montreal) for smaller cities or rural areas to seek quitter places, more affordable housing, and more outdoor space. According to the experts, the pandemic has accelerated the urban to suburban trend. If the trend continues, Canada will see a major demographic change and economic growth in rural areas.
Are you thinking about moving to the countryside? The air is cleaner because there's less traffic and fewer facilities that emit pollution. You live at a slower pace, closer to nature and the changing seasons. However, before you trade your suit for overalls, there are some things you should know. Moving from an urban to a rural area involves more than miles.
Finding The Right Home Isn't Always Easy
If you're moving to a place you're not familiar with (or don't know anyone), finding a piece of heaven in the countryside can be difficult. Searching online for real estate will have to work for you. Learn more about the community you plan to move to. Uncover information about the climate, accessibility to hospitals, vet clinics, police stations, not to mention the local customs and traditions. It's hard to know a place until you live there, but take some time to do research. The last thing you want is to end up with buyer's remorse.
Also, you'll want to review the utilities. Not all homes are connected to commercial sewers. Septic systems are used to treat and dispose of wastewater. Other utilities you're likely to come across in the countryside are well water systems, oil heating systems, and propane heating systems. Work out the details before you move into the home. Everything should be included in the contract – all buildings, features, and structures of the home. The real estate contract must include clear terms and detailed information outlining the main elements included in the purchase.
You'll Need a Car to Get Around
You can't survive without a reliable car. Rural communities lack access to public transportation. Since there's no bus, you'll need a car to get around. You're going to pay more for gasoline, which makes sense because the town is further away. Plan your shopping trips, gas fill-ups, and outings strategically. In case you didn't know, roads in rural areas are curvier and narrower. You can't see what's around the corner, so be careful. Drive defensively and look well ahead to make sure you don't hit small animals. You and your passengers can continue to enjoy the countryside. All it takes is a little bit of thought.
Living In the Country Doesn't Save Much
When you move to a rural home, you think your expenses will be much less. You'd better think again. It's more expensive to live in the countryside. Hidden expenses you need to know about are gasoline and car maintenance, wells and septic systems, heating and other utility costs, and the cost of health care. These problems aren't unique to Canada – far from it. Retirees, in particular, struggle living in rural areas. Simply put, they struggle to make ends meet. The good news is that seniors who encounter significant costs are eligible for a reverse mortgage. Reverse mortgages in Canada allow homeowners aged 55+ to borrow against the equity in their homes.
If you need to make extra money, there are plenty of ways to do that. For instance, you can leverage the expertise you've built over the years to advise others. If you know how to market your skills, you can make a decent income. Alternatively, you can do seasonal agriculture work. Work at a local vineyard.
Undoubtedly, living in a rural home is totally worth the expense. In spite of the shortages in economic well being, the life satisfaction of those living in the countryside is comparable to that of urban dwellers. There's more time to do the things you like, so sit back and relax.
You Can't Just Pop Round to Your Friend's Houses
Living in a rural area can sometimes lead to a feeling of isolation. You can't show up at a friend's house, especially unannounced. So, forget about the spontaneous coffee catch-ups you're used to in the city. It's not uncommon in tight-knit communities to socialize, but people prefer to keep to themselves. There's pride in being self-reliant, resilient, and resourceful. Try to keep an open mind and sign up for any activity that will test you a bit. There are often requests for help for the local newspaper. You're likely to meet interesting people. Even if you'll have fewer friends in the countryside, you'll have friends for life.
As a newcomer, you have to practice patience. Making friends isn't impossible. Consider joining a sports club. In the rural area, sports are represented in one way or another. Participation in sport contributes to better health and increases opportunities for recreation. Don't be afraid to introduce yourself. The biggest mistake you can make is avoid talking to the locals. Make eye contact, smile, and pay attention to your body language. Avoid talking about what you do at work. Share something interesting about you. You'll soon see that friendships in the countryside tend to be deeper and last longer.
All in all, it's worth it to move to a rural area. Living in the countryside will be what you dreamed of, but it takes time getting used to it. In a couple of months, you'll be comfortable with the new experiences and sounds. But it's definitely a transition. Don't complain about everything. It can further alienate you and mark yourself as an outsider. Enjoy the fresh air, the slower pace of life, and the shining stars. It's not all sunny days in the garden. You'll need to get used to working hard. You'll find happiness and joy in it. Keep in mind that you'll gain some perks, but you'll lose some perks.