17 Monster Doors and Wreaths to Offer the Best Halloween Greeting for Trick-or-Treaters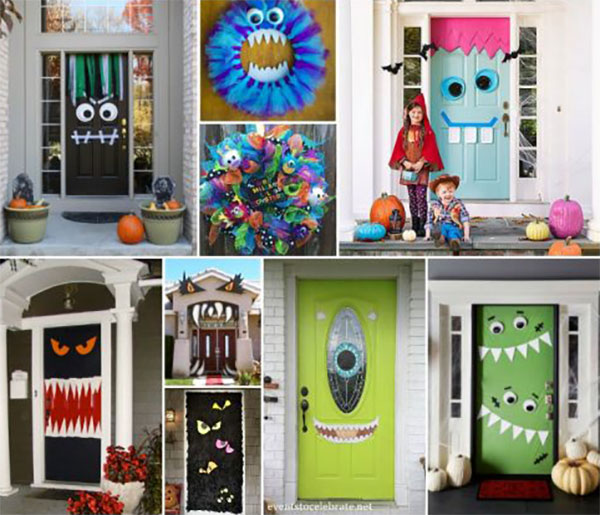 How to make your Halloween celebrations more scary, fun, and exciting? You can opt for exciting door decorations to catch the attention of all people, including trick-or-treaters. Decorating the door can be done in many different ways. These 17 innovative and creative monster doors and wreath decorations offer the most amazing Halloween greeting for trick-or-treaters.
These 17 monster doors and wreath ideas do not demand a lot of your time and effort. You can use them to make your Halloween greeting incredibly entertaining.
1. Door with the Face of Jack Skellington
Take a print of Jack Skellington's face and paste it on your door.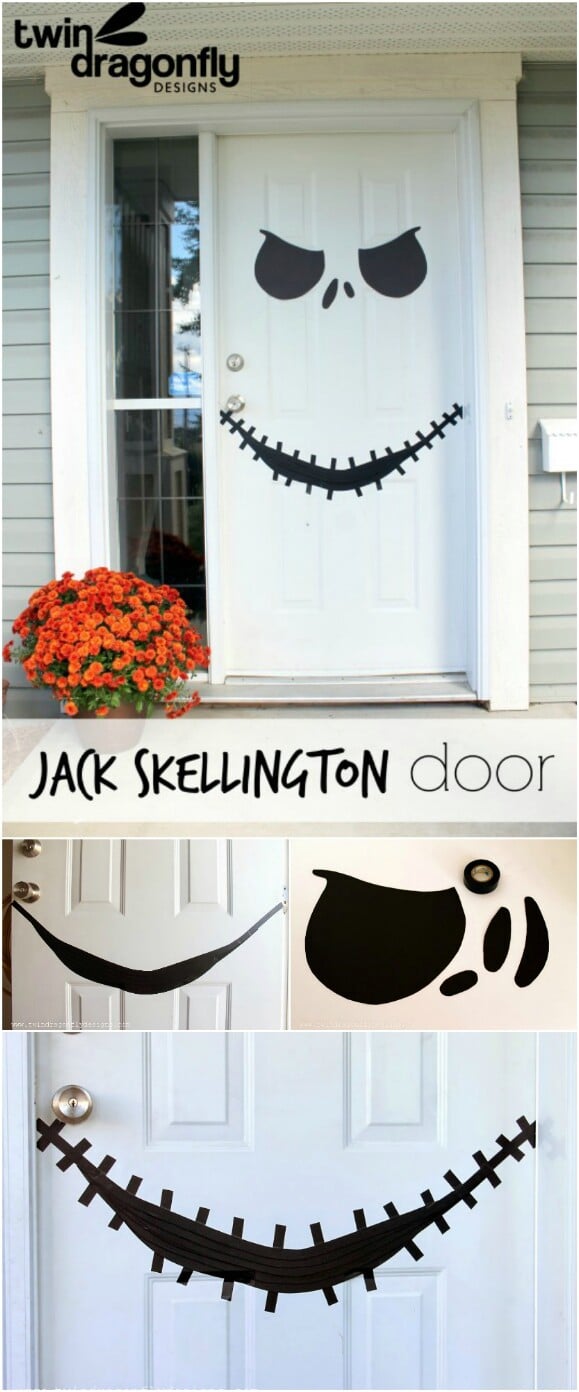 Source: twindragonflydesigns
2. Make a Monster with Streamers
Make an adorable monster using streamers and paper plates within a couple of minutes.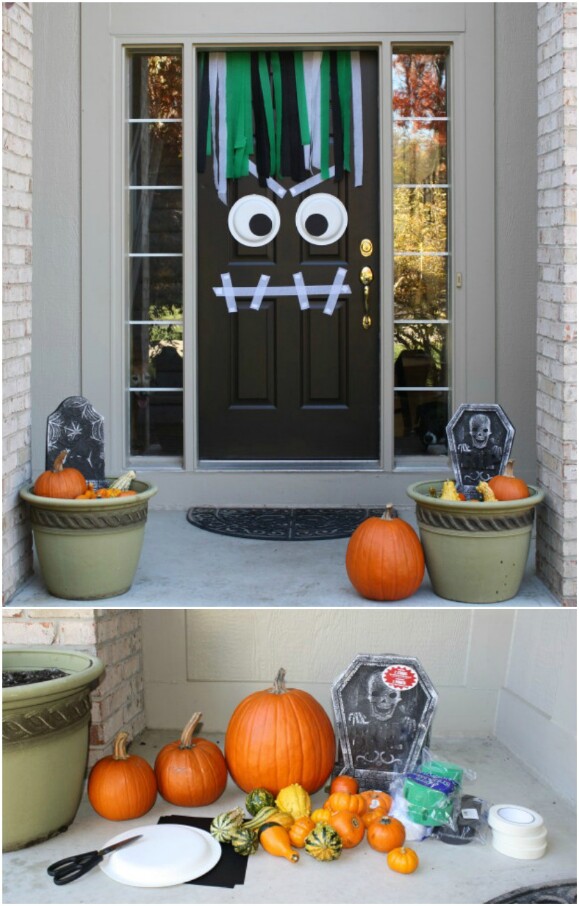 Source: moderndaymoms
3. Create a Monster Using Paper Bags
Learn how to make a cute, three-eyed monster with a few simple supplies and paper grocery bags.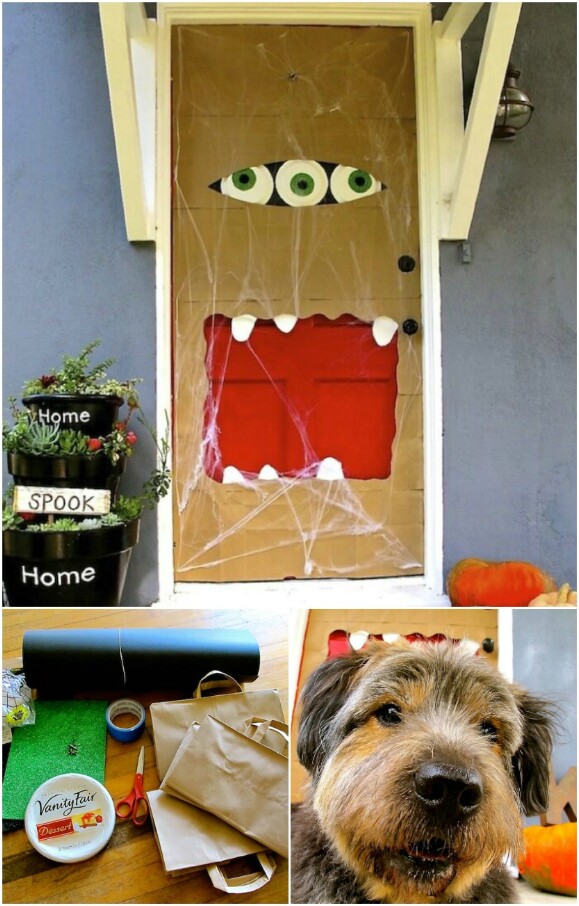 Source: homejelly
4. Mike Wazowski Door
You can make your Halloween decorations attractive with this Mike Wazowski door.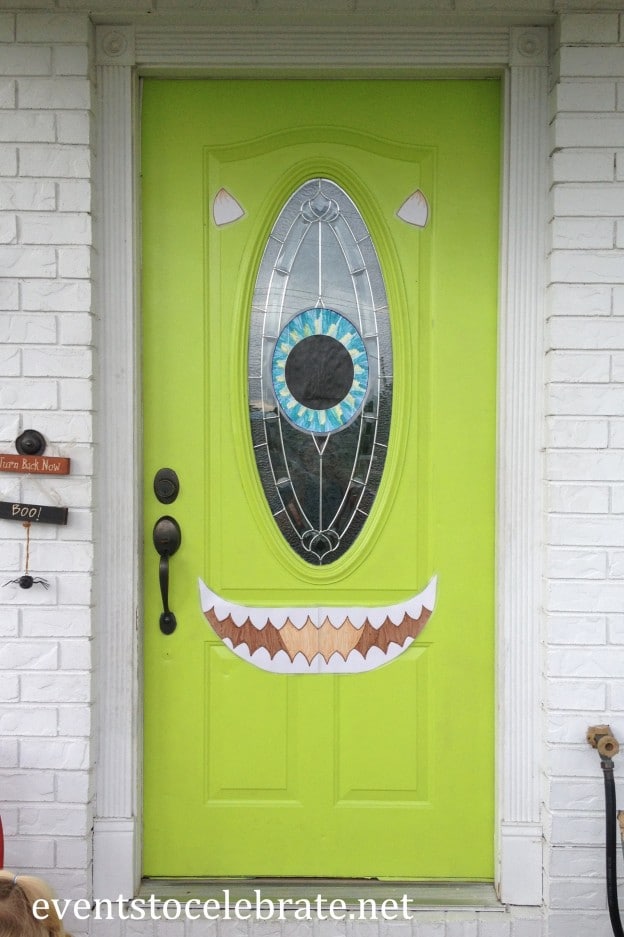 Source: eventstocelebrate
5. Use a Vampire Door
This monster doors and wreath idea teach you how to make a vampire door.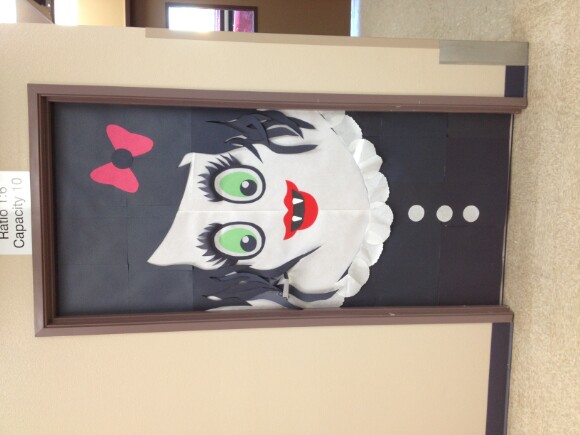 6. Adorable Monster Doors
Learn how to make adorable homeroom doors for your Halloween celebrations.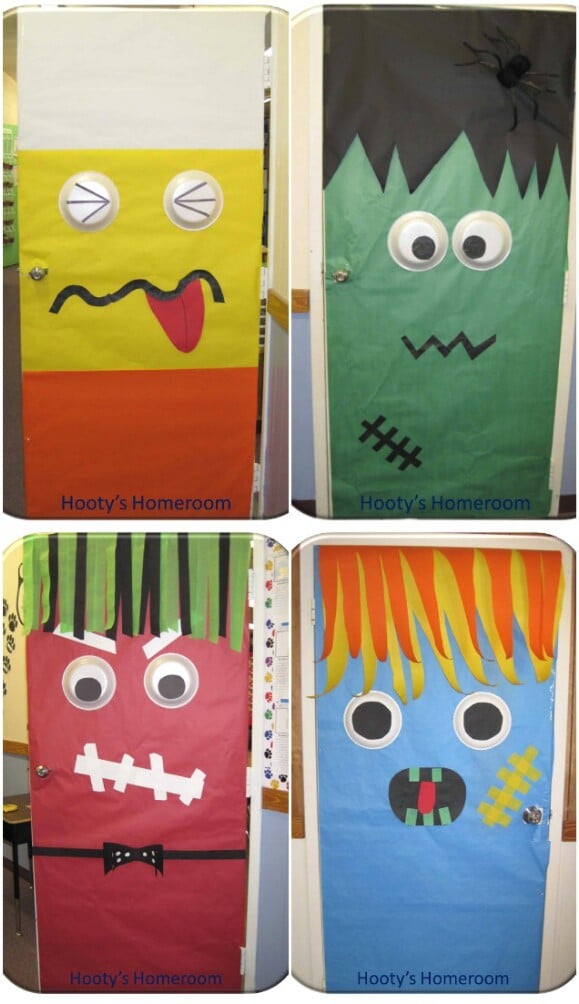 Source: hootyshomeroom
7. Beautiful Frankenstein's Monster Door Ideas
Create cute Frankenstein's monster front doors to catch the attention of trick-or-treaters.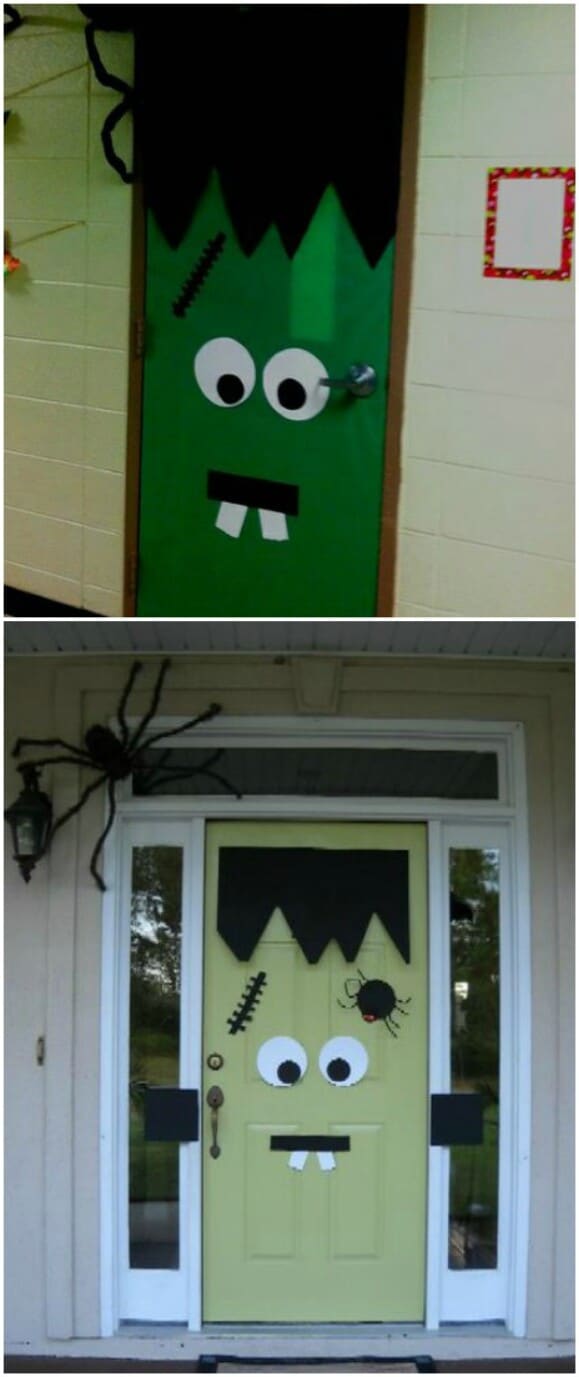 Source: mpmschoolsupplies
8. Build a Monster House
If you follow this idea, you can make a unique monster house.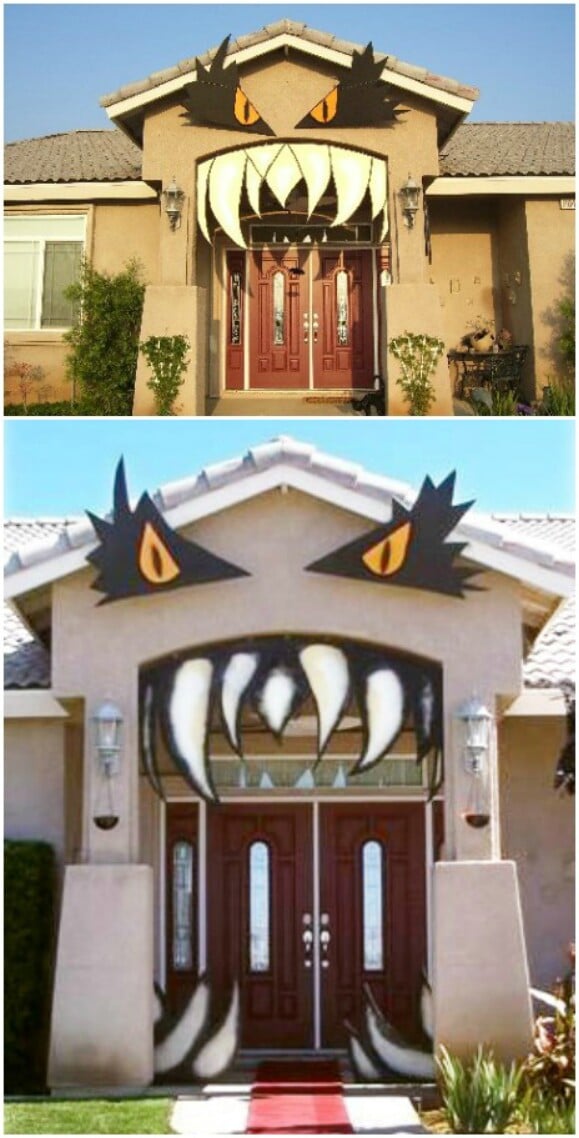 Source: hotwirefoamfactory
9. Create a Magical Effect with Eyes in the Dark Doors
This idea discusses how to make a magical black door with glowing eyes.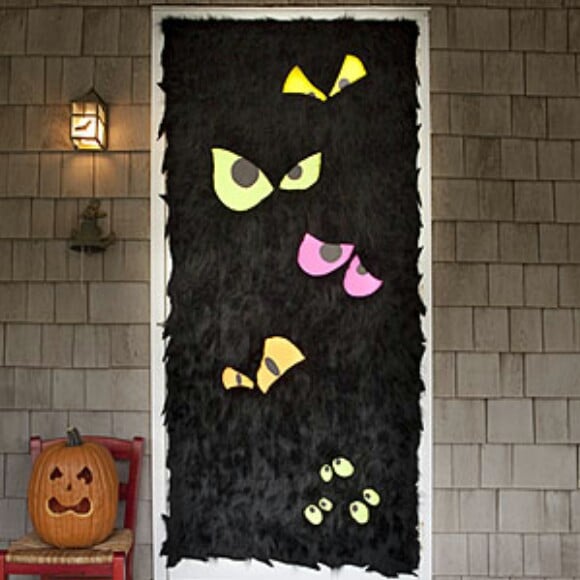 Source: allyou
10. Convert Your Garage into a Monster House
It is one of the most appealing monster doors and wreath ideas. Convert your garage into a monster home.
Source: decoracion2
11. Beautiful Green Monsters
Add green monsters to make your doorway the center of attraction.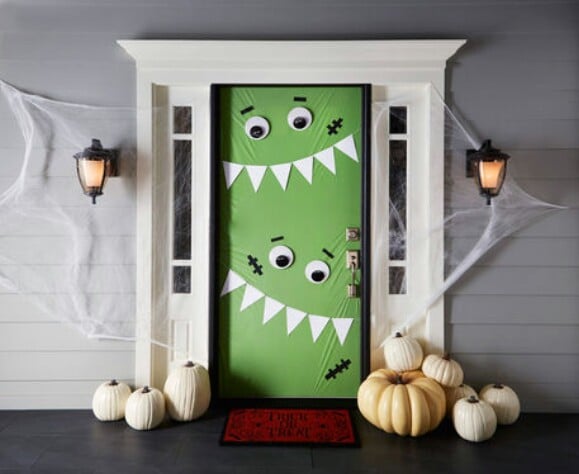 Source: michaels
12. Make a Mummy Door
Spend only a few dollars to make a cute mummy door.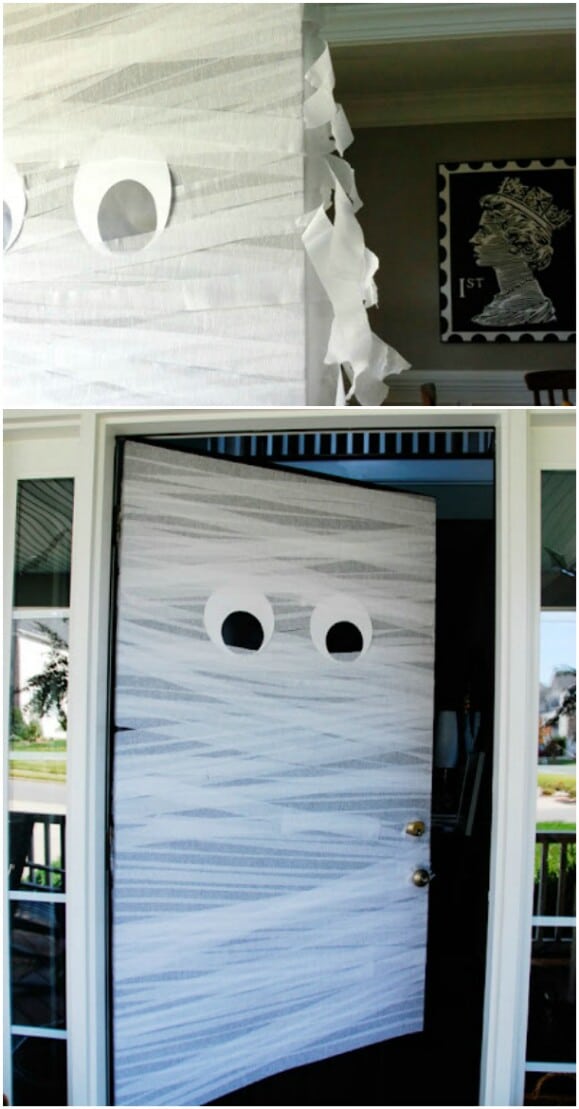 Source: honeyandfitz
13. Build a Door that Eats People
Follow the guidelines carefully to make a door that wants to eat you.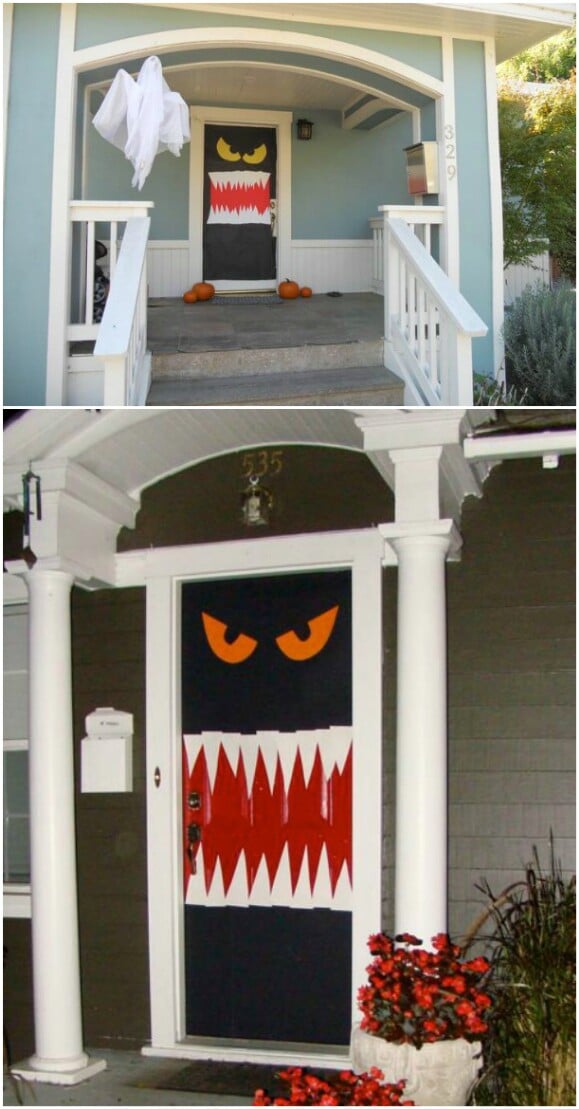 Source: homejelly
14. Apply a Silhouette to your Glass Door
This silhouette on your glass door creates a lasting impact on everybody.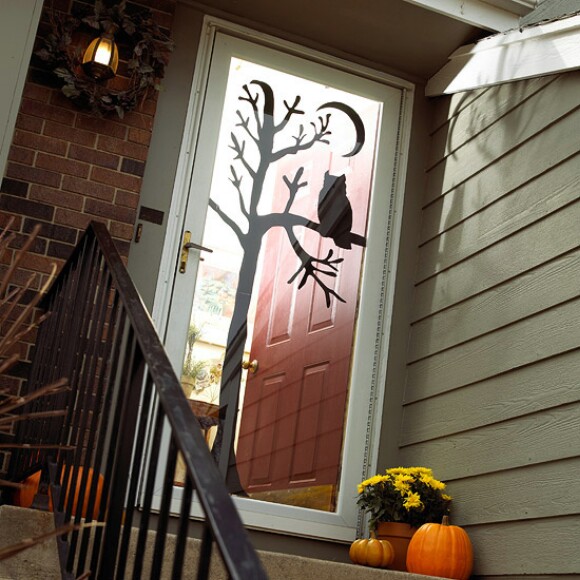 Source: bhg
15. A Door with a Monster Face
Make a door with a sweet monster face to keep trick-or-treaters interested.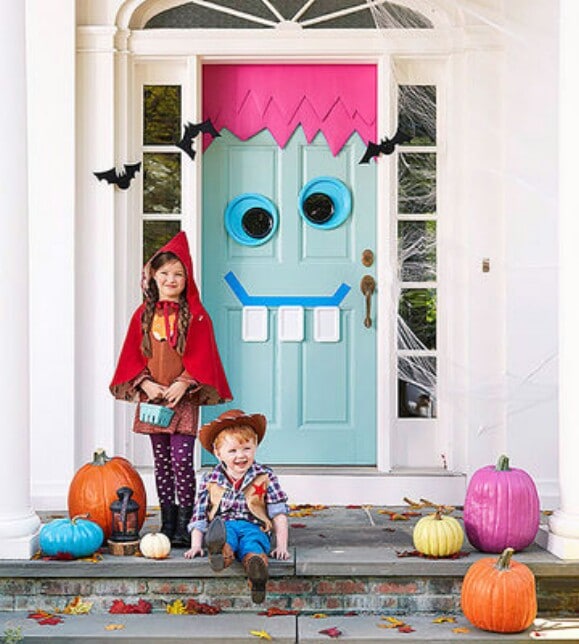 Source: parents
16. Garage Victims
This genius idea teaches you how to make garage victims using simple supplies.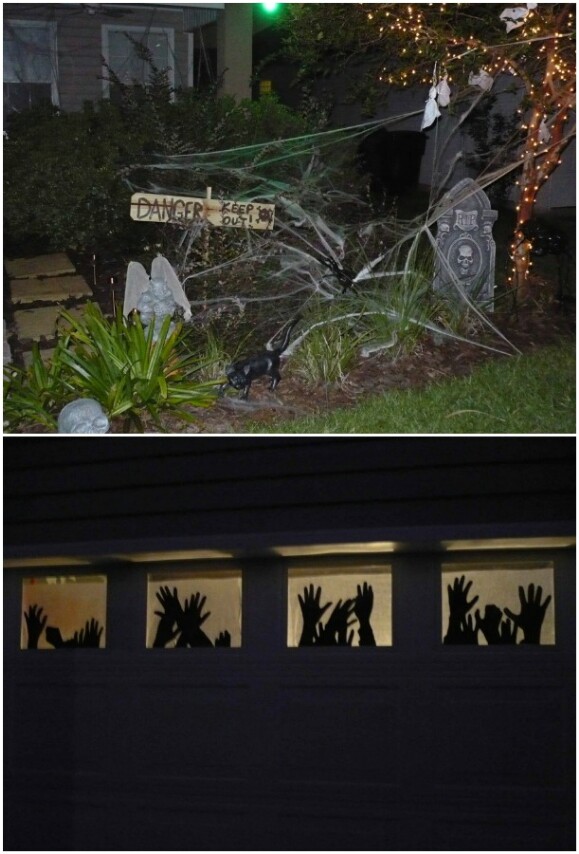 Source: wisteria
17. Doors with Zombie Apocalypse Effect
You can follow this idea to make wonderful doors with a zombie apocalypse effect.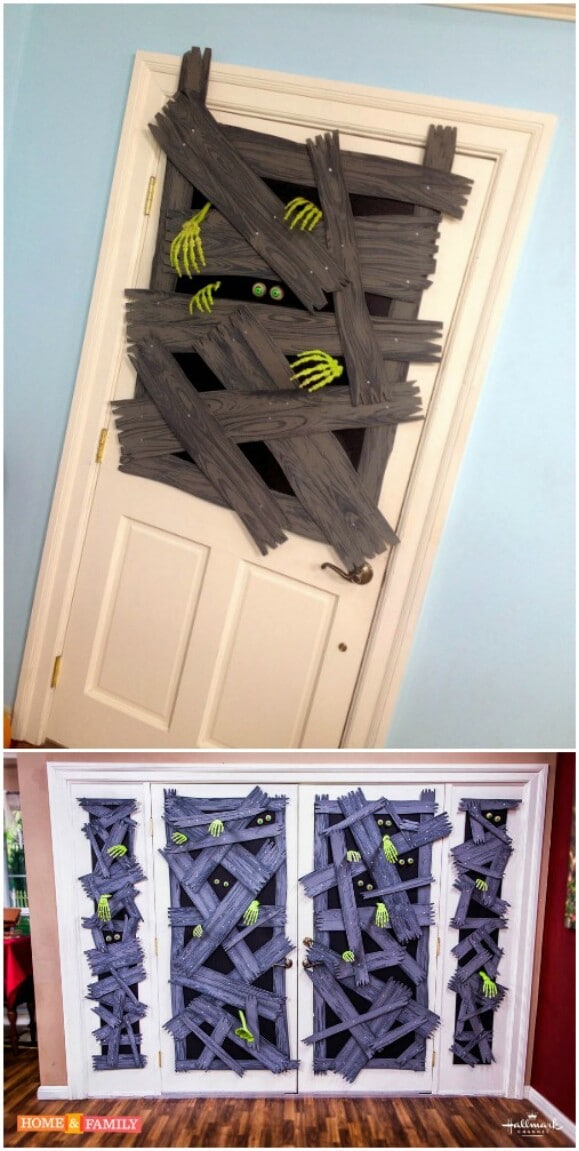 Source: davelowe
18. Cute Fluffy Monster Wreath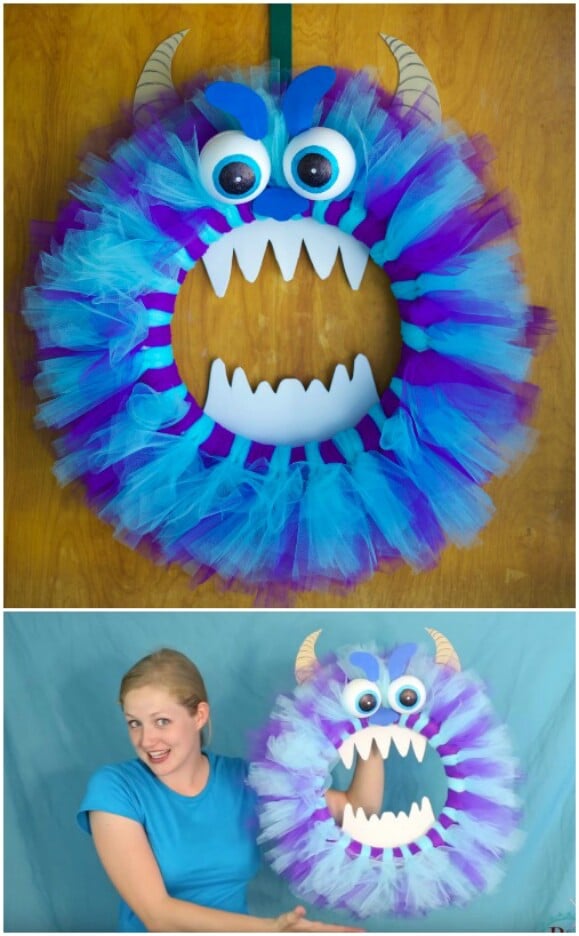 Source: Youtube
19. Ghost Wreath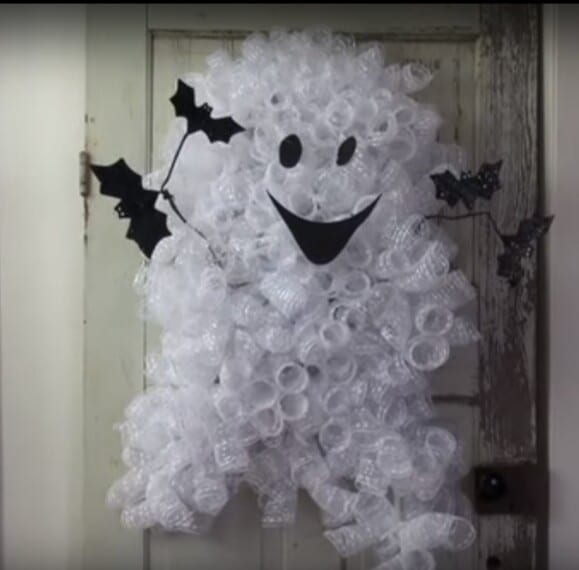 Source: Youtube
20. Googly Eyed Monster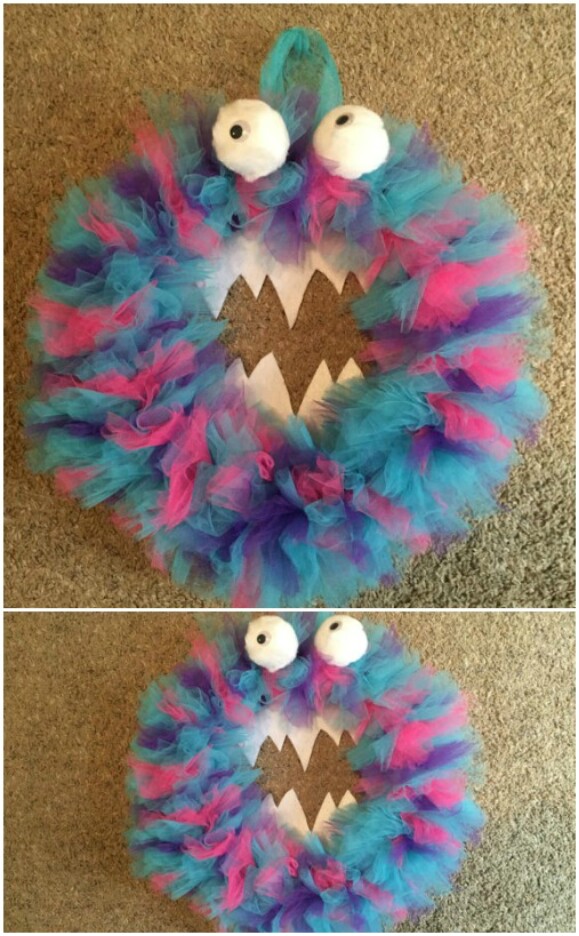 21. Bow-Tie Monster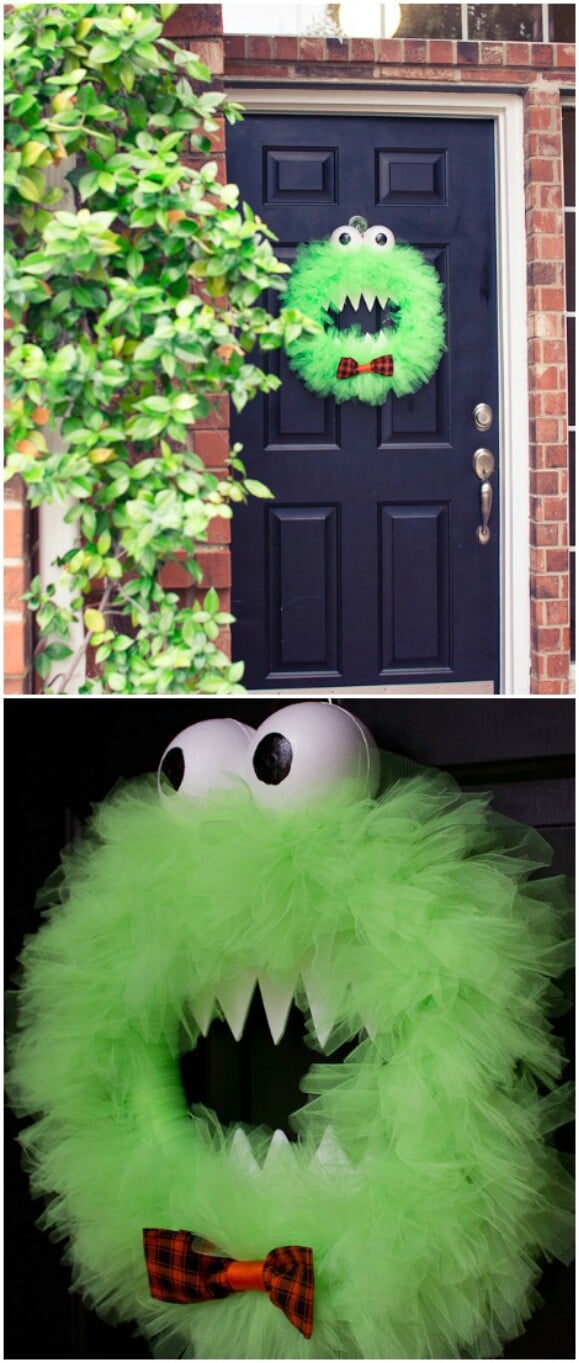 Source: babyrabies
22. Mike Wazowski Tulle Wreath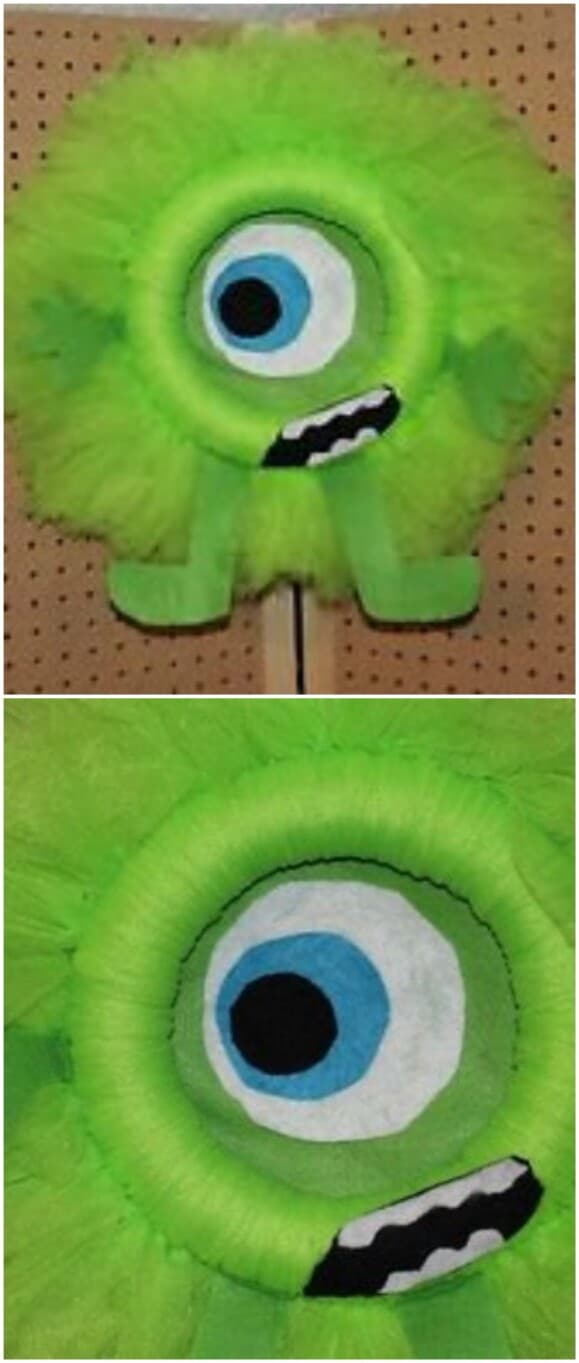 23. Fearsome Monster Wreath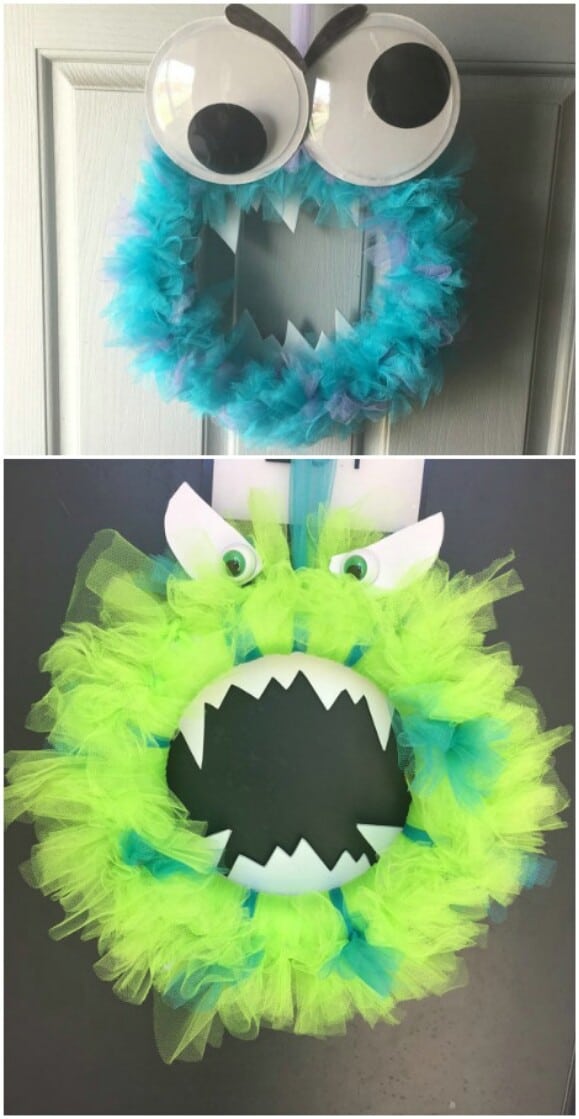 24. Christmas/Halloween Monster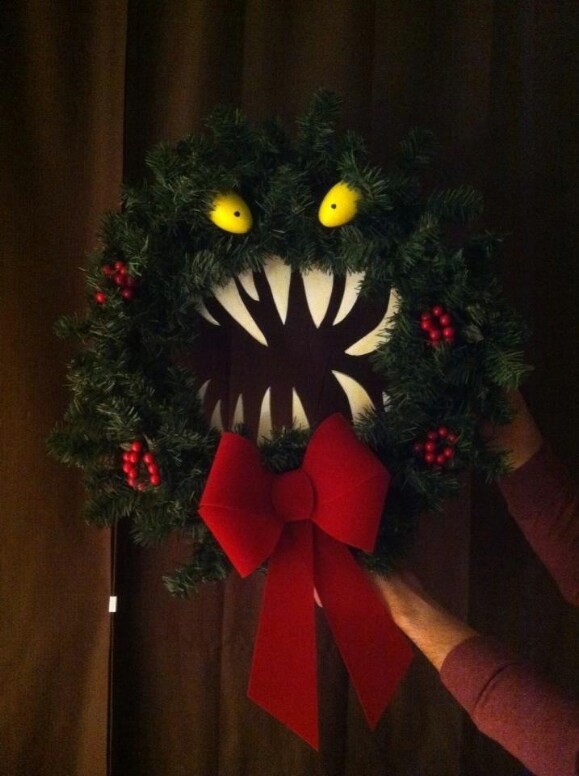 25. Snake Wreath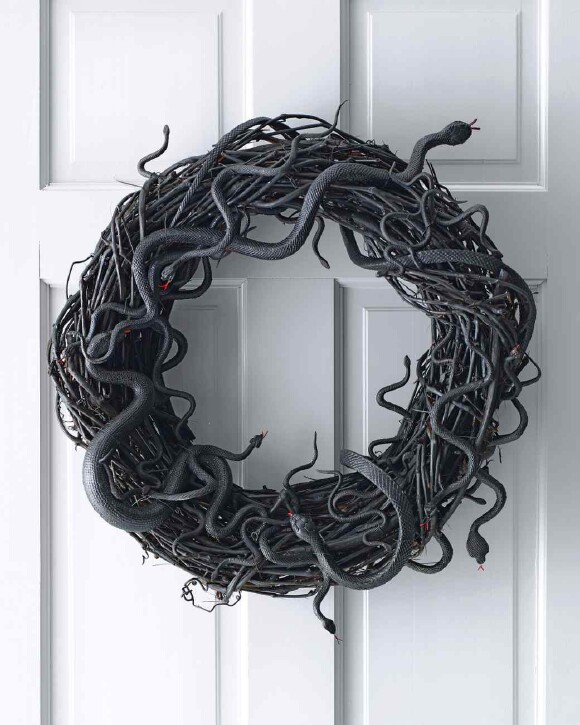 Source: marthastewart
26. Mummy Wreath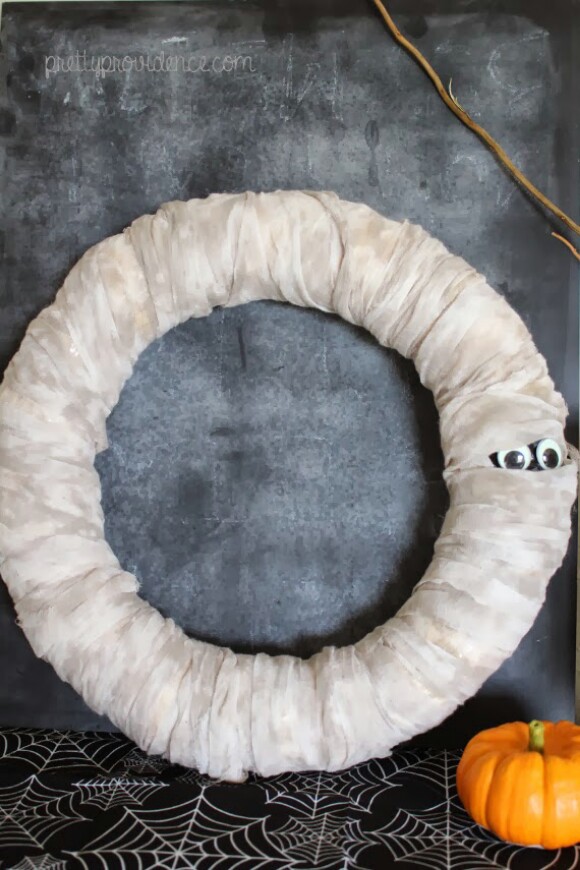 Source: prettyprovidence
27. Lots of Little Monsters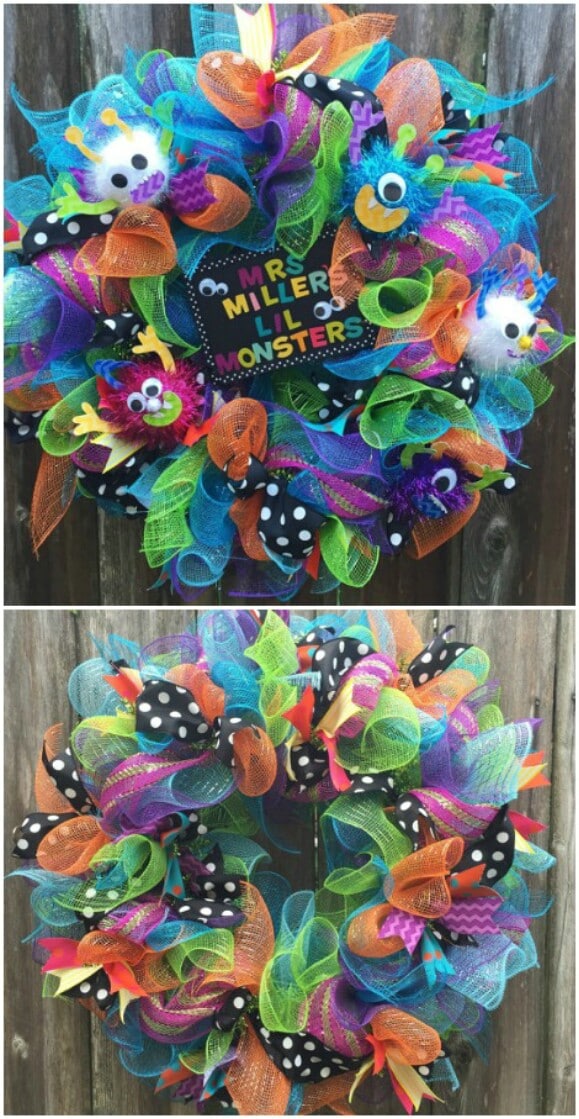 28. Nightmare Before Christmas Wreath
29. Frankenstein's Monster Deco Mesh Wreath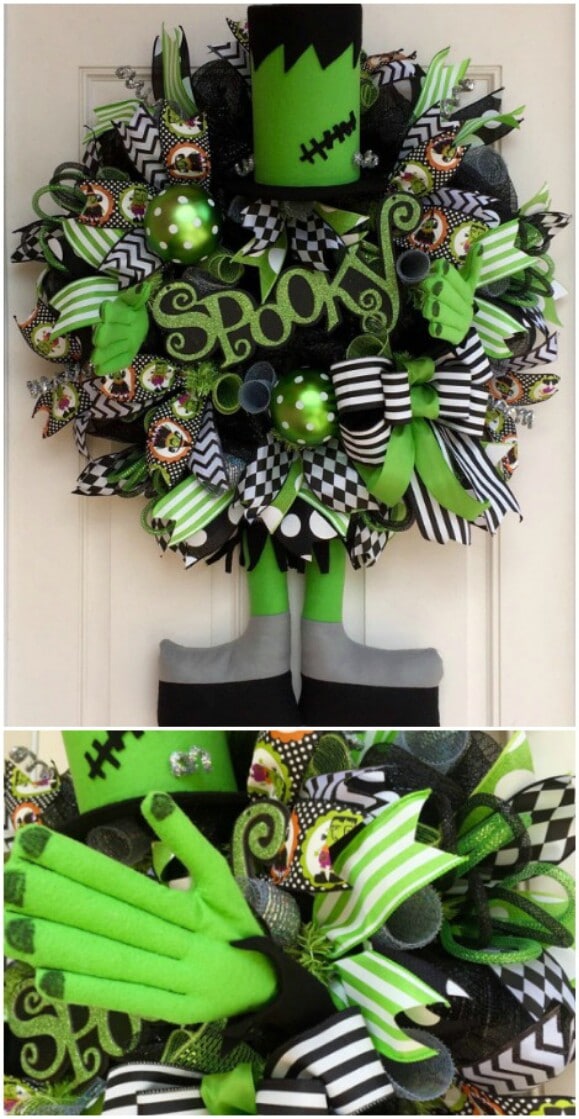 30. Elegant Halloween Wreath