23 Creative & Cool Upcycled Crafts with Old Books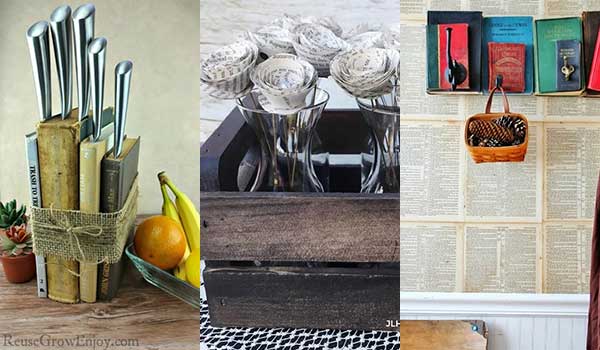 You can blend books and crafts to show your creativity. Most people have old books in their homes that do not hold any value in the future. Some of these books may have some sentimental value attached. So you may not want to get rid of them. These 23 practical and innovative upcycled crafts with old books will teach you how to utilize those sentimental keepsakes creatively.
Learn how to use old books to make charming decor crafts. If you follow these simple and inspiring upcycled crafts with old books ideas, you can make decor crafts of exceptional appeal. These crafts will keep your sweet memories for a long time. If you don't have some books at home with attractive covers, you can find them at thrift stores.
1. Awesome Bookmarks from Old Books
Make stylish bookmarks using old books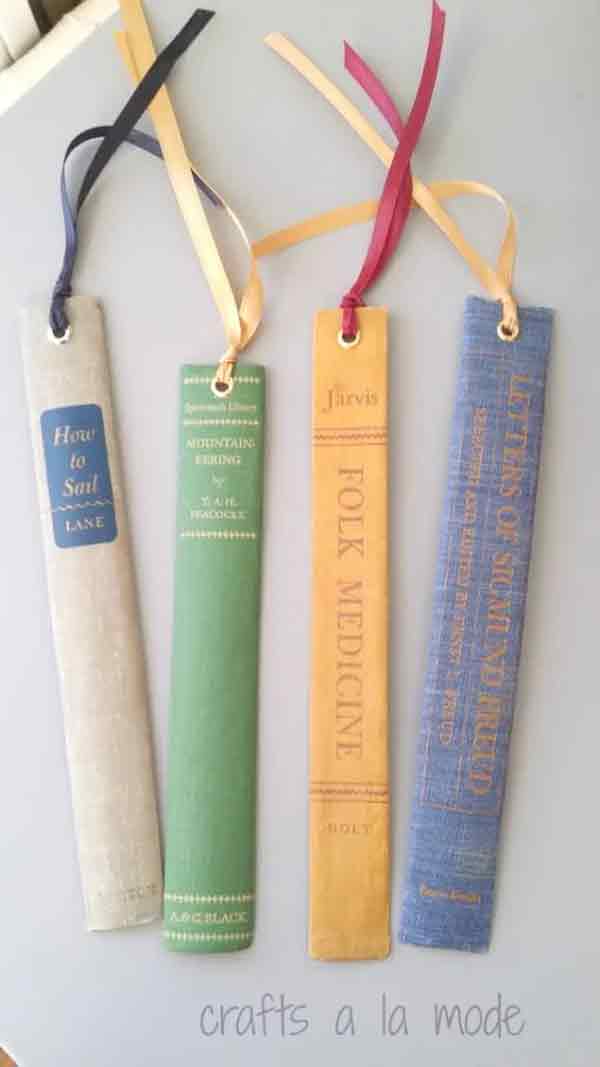 2. Birch Bark Painted Decorative Books
This idea from Sustain My Craft Blog shows you how to make birch bark-painted decorative books.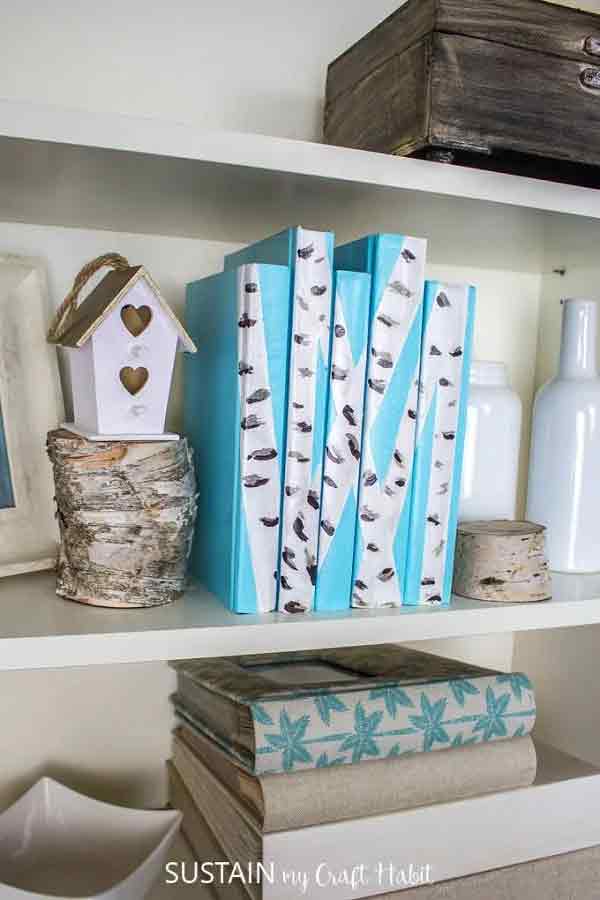 4. Book Page Roses
This Grillo Design idea teaches you how to make book Page roses.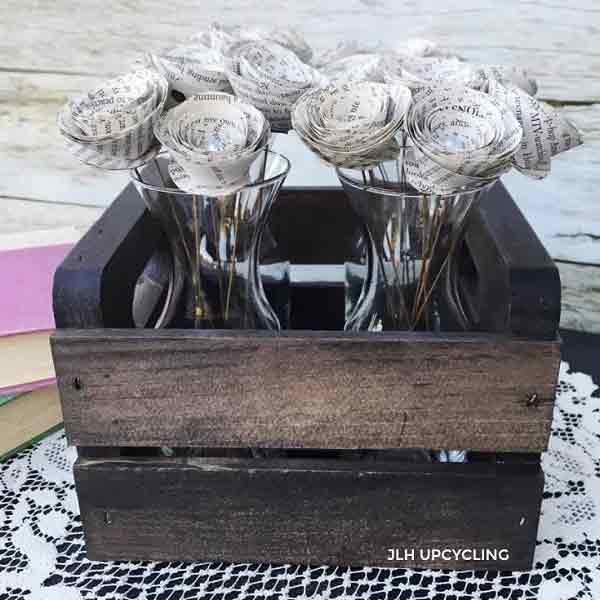 5. Book Succulent Planter
Make a succulent planter easily and affordably using old books.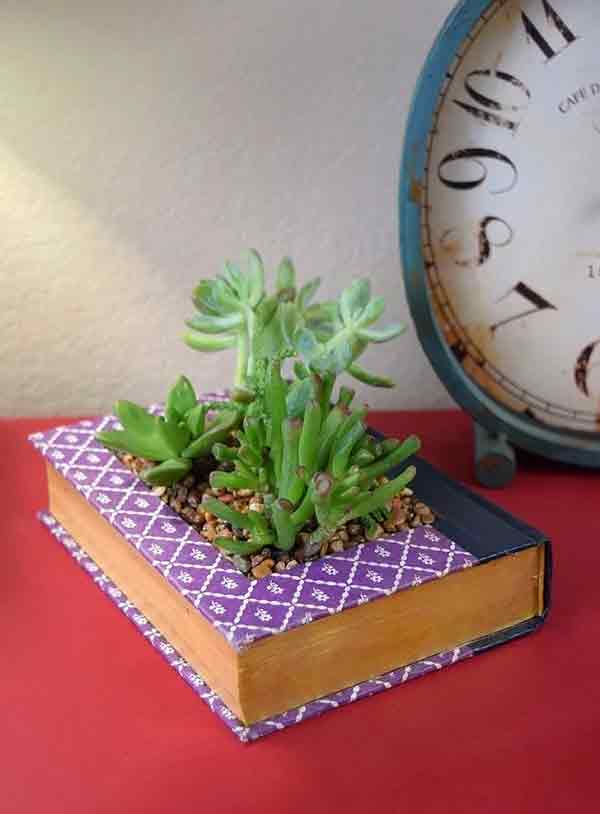 6. Deconstructed Books with Stamped Words
It is one of the best-upcycled crafts with old books ideas to create deconstructed books with stamped words.
7. Decorate A Makeup Compact with Comic Book Paper
Use comic book papers to decorate a makeup compact.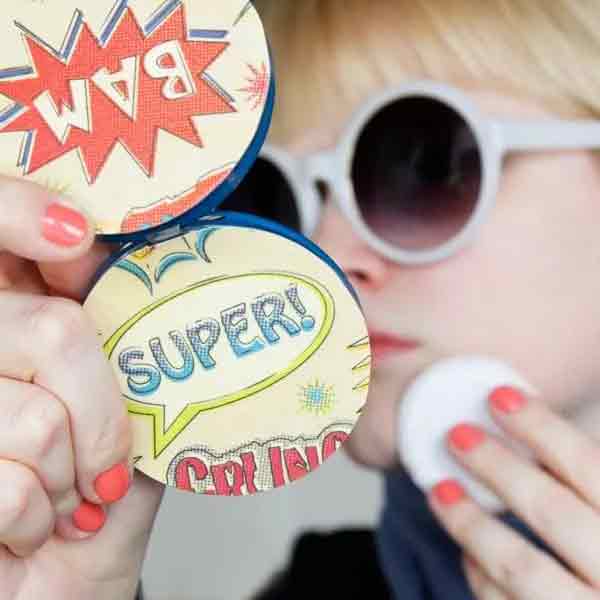 8. Dictionary Magnets
This idea teaches you how to make dictionary magnets.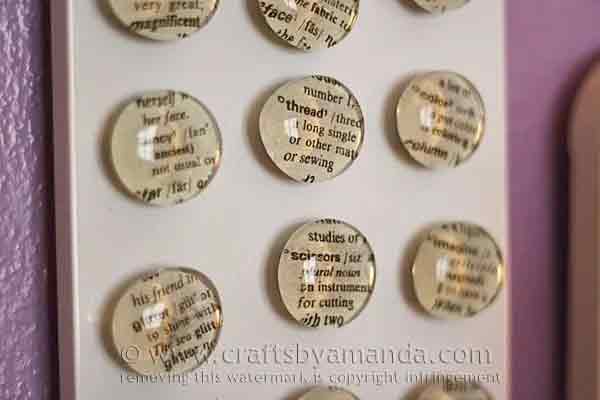 9. Book Clock from Julie Measures
How to make a book clock? Follow this idea to make a wonderful clock using an old dictionary.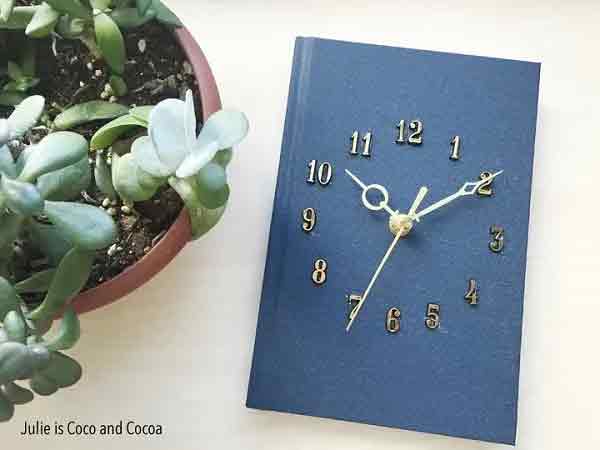 10. Filing Cabinet Makeover Using Vintage Books
Utilize vintage books for a filing cabinet makeover.
11. Knife Holder Made From Upcycled Books
Make a knife holder with the help of old books.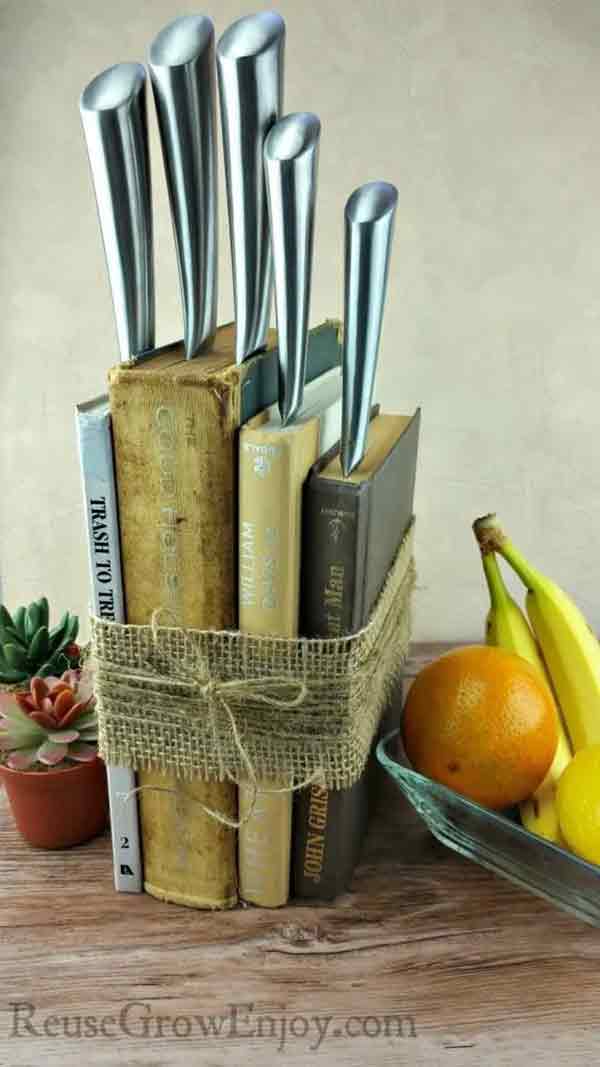 12. Fashionable Upcycled Old Book Purse
This idea lets you make a stylish and trendy purse using old books.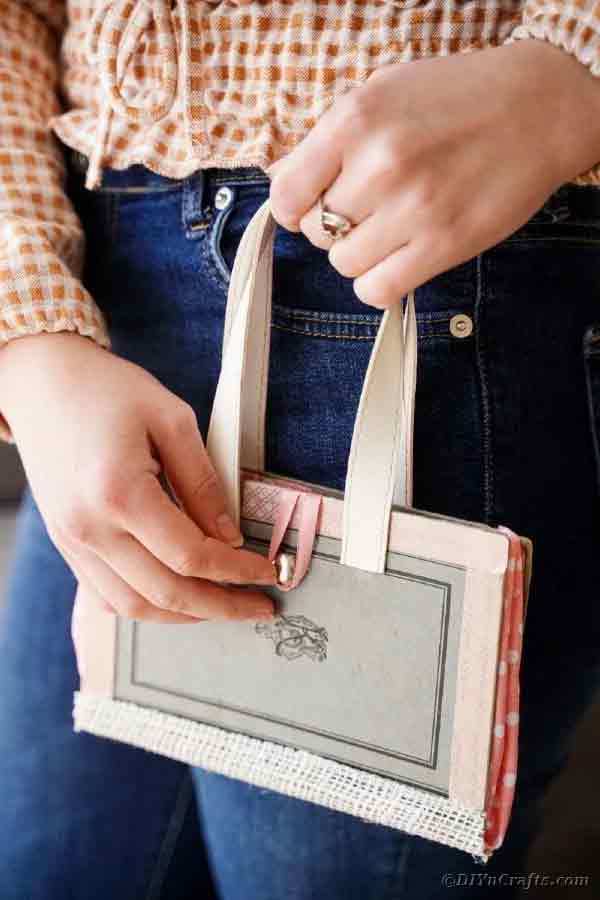 13. Ordinary Shelf Upgrade with Old Book Pages
Transform your shell with vintage books.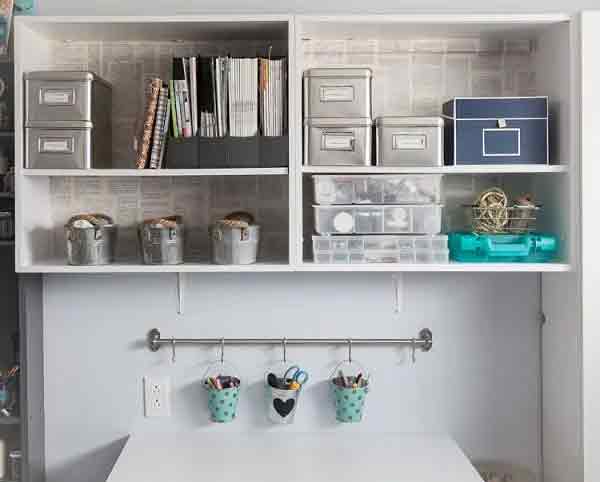 14. Repurposed Books Coat Rack
Learn how to make a coat rack using old books.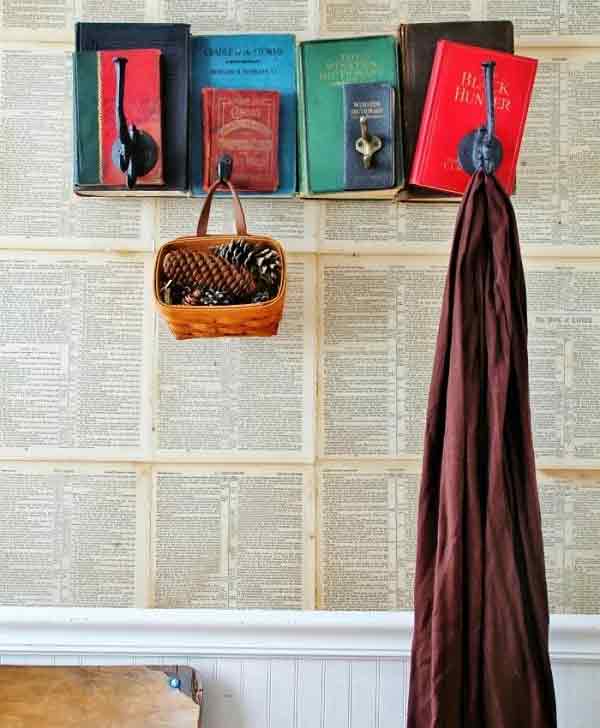 15. Repurposed Book Cover Storage Box
This idea from Girl In Garage teaches you how to make a cover storage box with vintage book covers.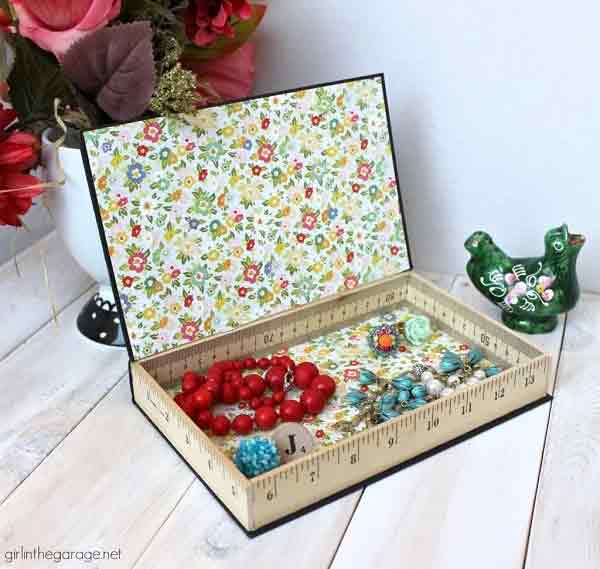 16. Repurposed Books Light
This repurposed book light idea is one of the most fun and entertaining upcycled crafts with old books.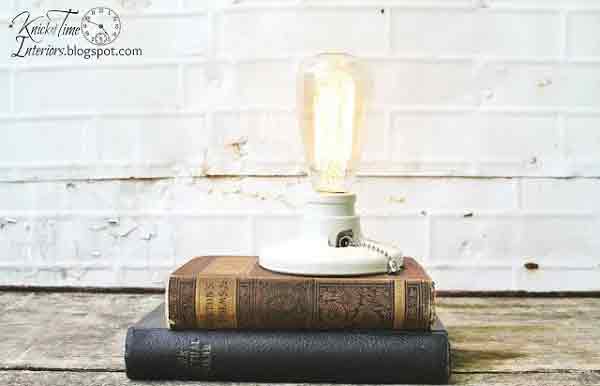 17. Stunning Old Book Page Paper Flower Wall Art
Make a paper flower with the help of old book pages.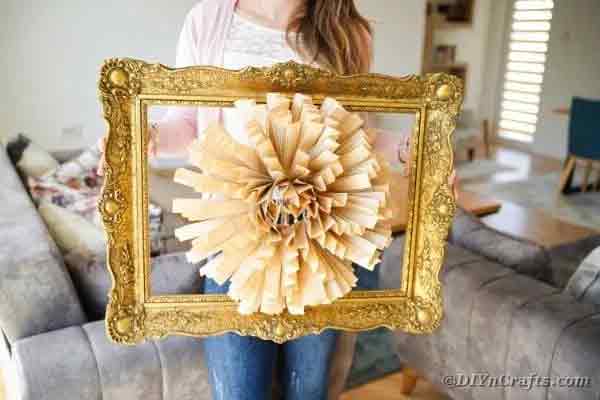 18. Superhero Comic Book Letters
Learn how to make superhero book letters using old comic books.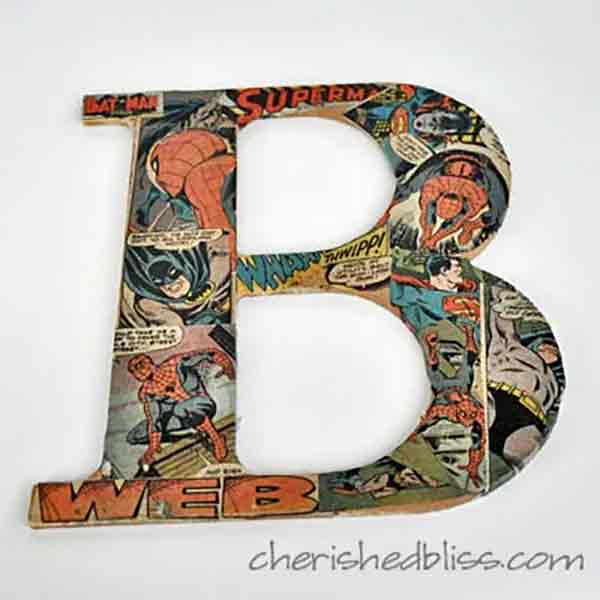 21. Upcycled Book Pages Wreath
You can make a wreath using upcycled book pages.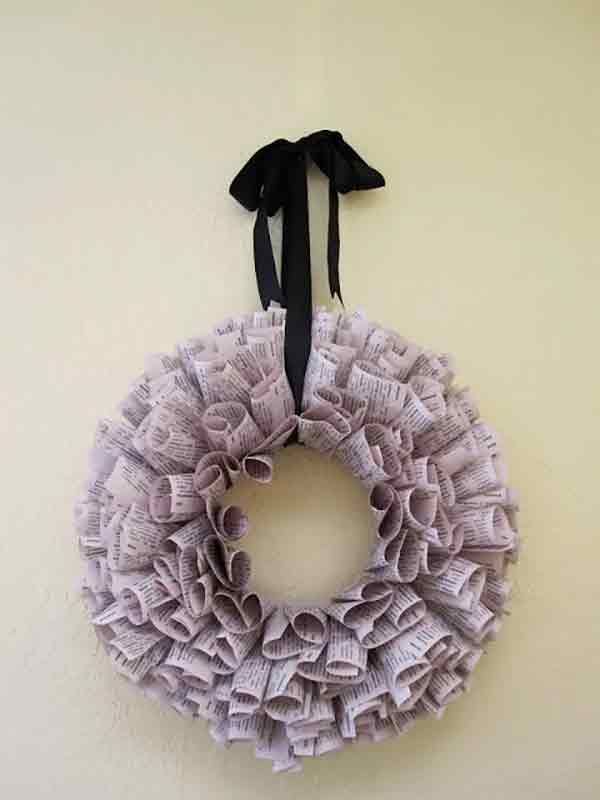 23. Upcycled Children Books Calendar
This idea teaches you how to make a calendar for children using old books.