These 15 DIY Crafts Will Keep Kids Busy During Coronavirus Lockdown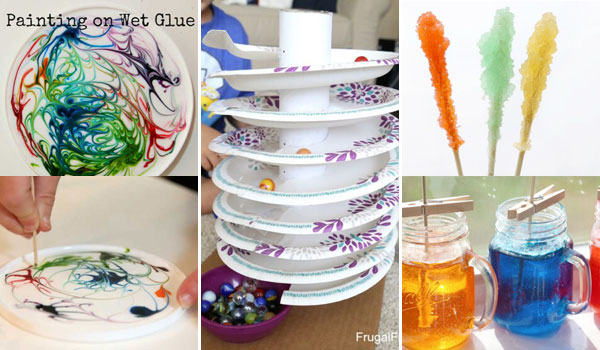 With schools unexpectedly closed due to the coronavirus, parents have to look for some fun and educational indoor activities to keep the kids busy and away from the TV while they work. There is something that can keep the kids interested while also inspiring their creativity. Have them create DIY crafts with the following ideas we've gathered. These easy crafts for kids are sure to provide hours of entertainment and learning. Have a look:
1. Melt plastic beads in the oven to make colorful sun catchers: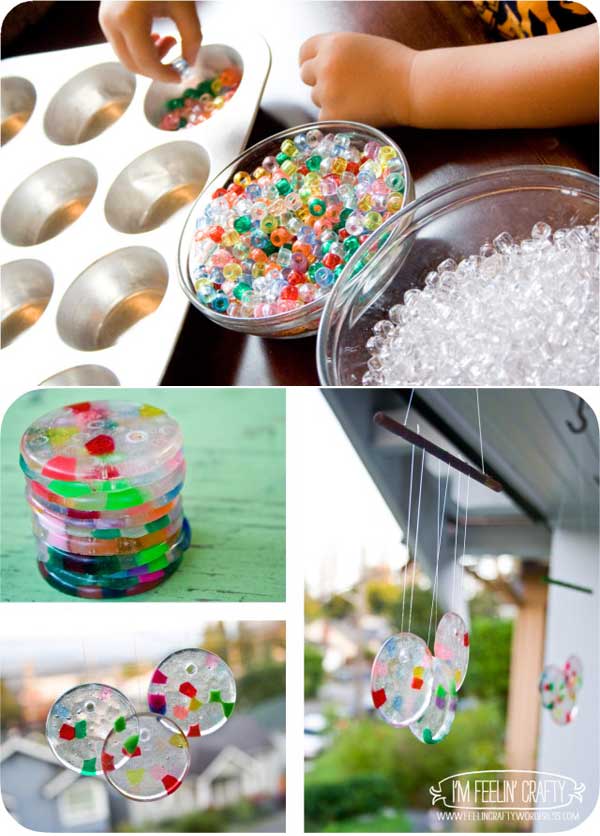 Tutorial at: feelincrafty.wordpress.com
2. Pour salt to these firework painting made with the glue so that kids can add some colors to them:

Tutorial at: busymommymedia.com
3. Get rid of your old CD cases by growing bean plants in them: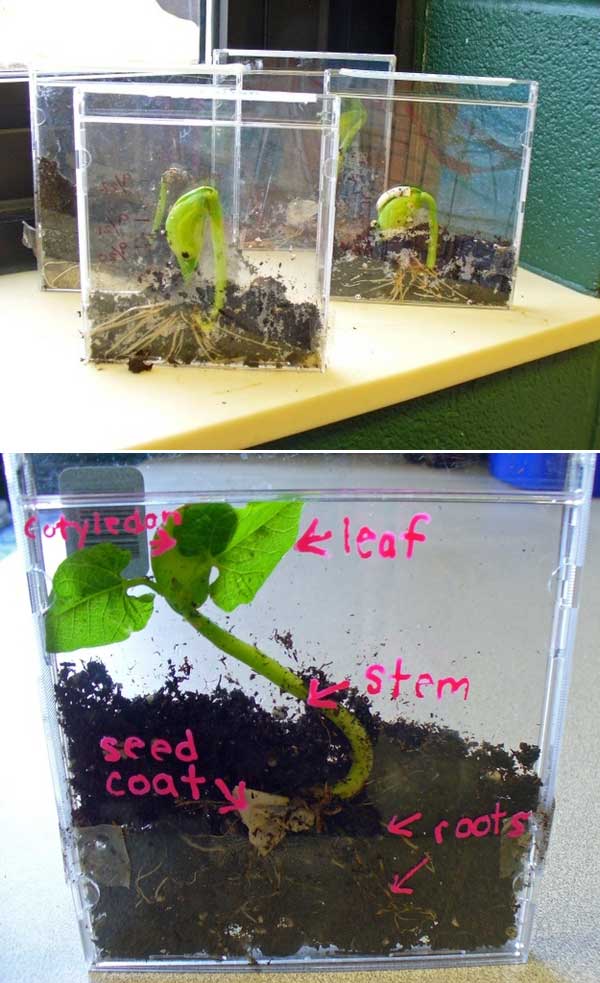 4. It must be a fun process to watch the growing of rock candy: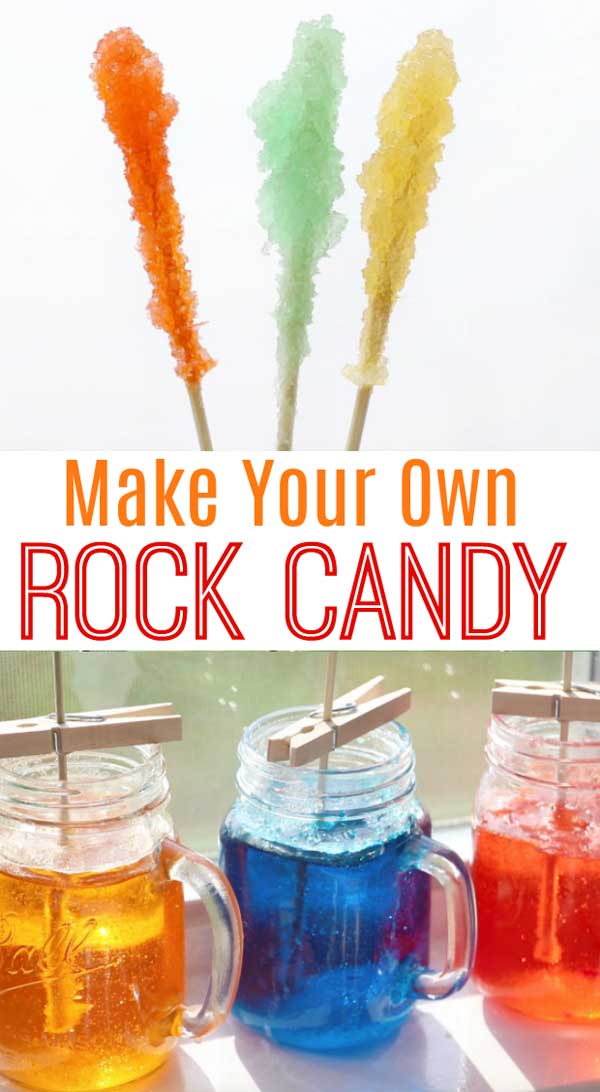 Tutorial at: gluesticksblog.com
5. Have your kids join to make this DIY kid-sized football table. They would love to spend all day on it.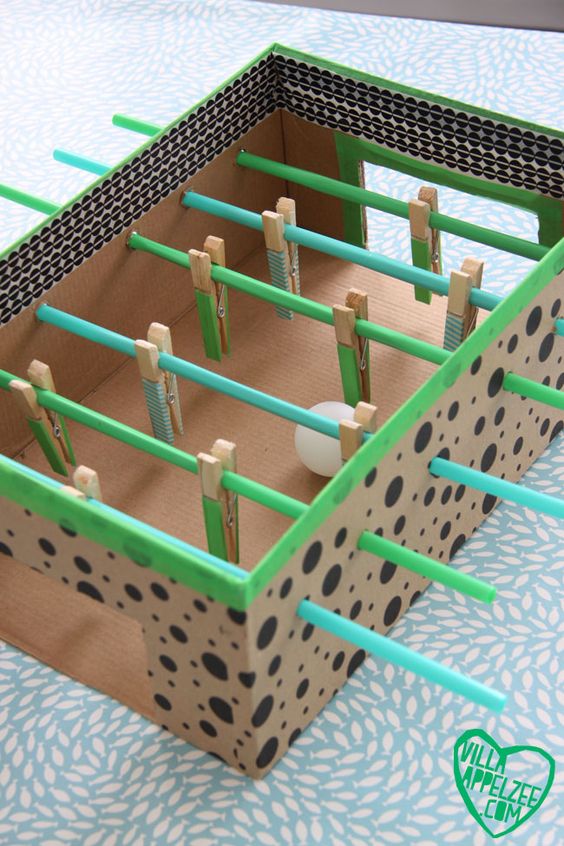 Tutorial at: u-createcrafts.com
6. Painting on wet glue is a fun activity that encourages your kids to get excited about creating art with unique mediums: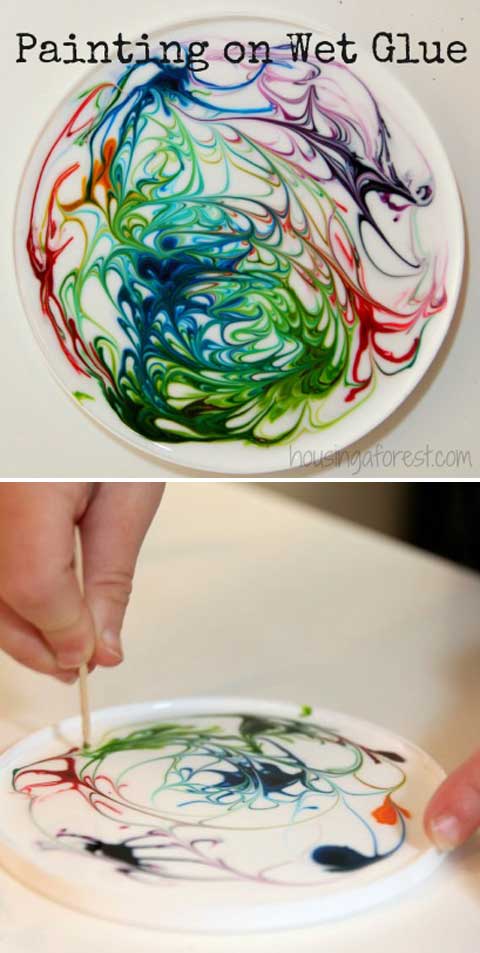 Tutorial at: housingaforest.com
7. Kinder Surprise eggs turn into a bunch of cute bees that are finding their way into the beehive:
Tutorial at: kiflieslevendula.blogspot.com
8. Make an easy and fun I-Spy bottle that will entertain your kids for a while and keep them quiet:
Tutorial at: toysinthedryer.com
9. Weaving with kids – Make wall decor using cardboard looms, sticks from the backyard, and pom-poms: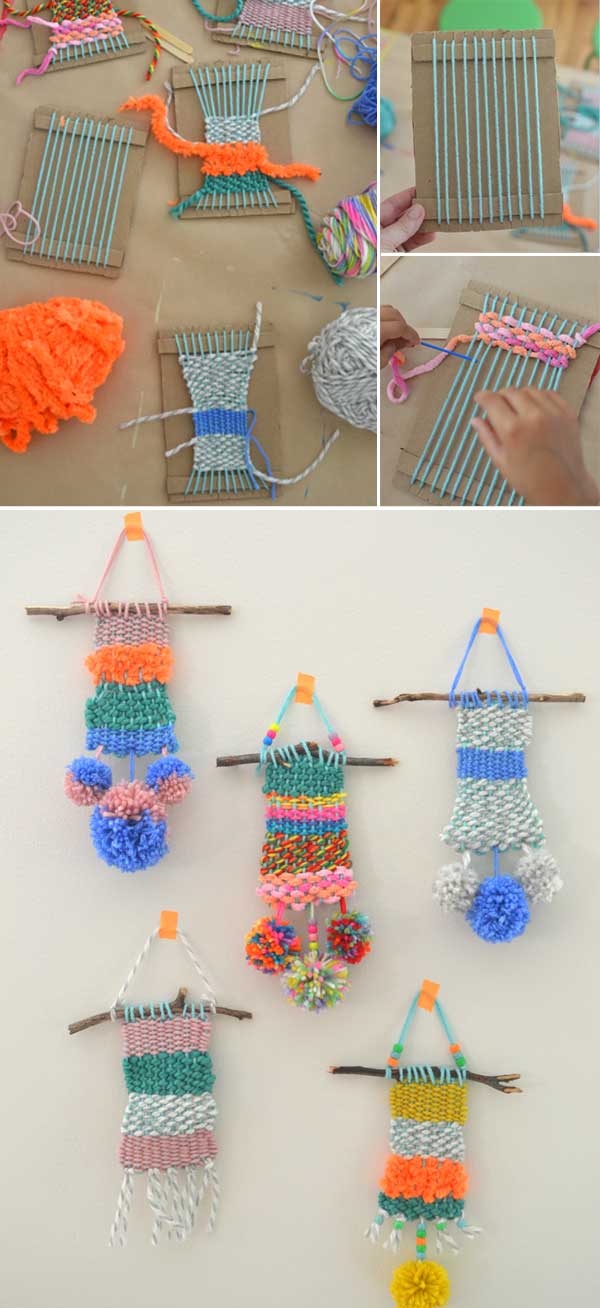 Tutorial at: artbarblog.com
10. This easy balloon rocket will provide hours of entertainment for kids when they always complain about being bored at home: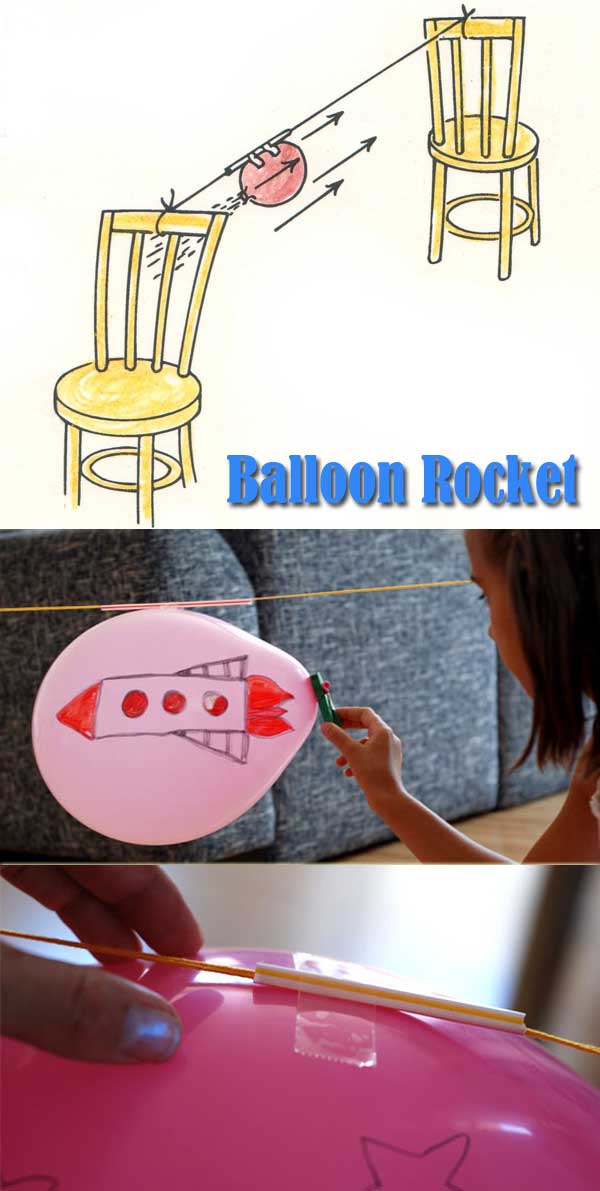 Image Source: Top 21 Insanely Cool Crafts for Kids You Want to Try
11. Use Kleenex and markers to make a flower bouquet: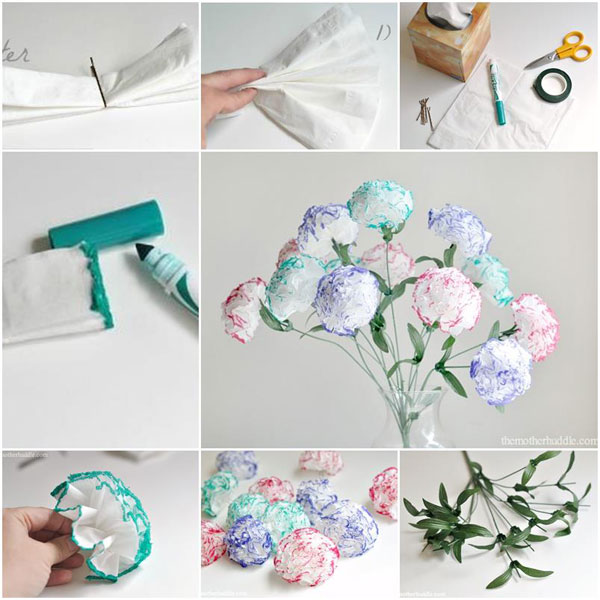 Similar video tutorial: Youtube.com
12. Turn flat Pasta lasagne into faux stained glass using liquid watercolors or food coloring: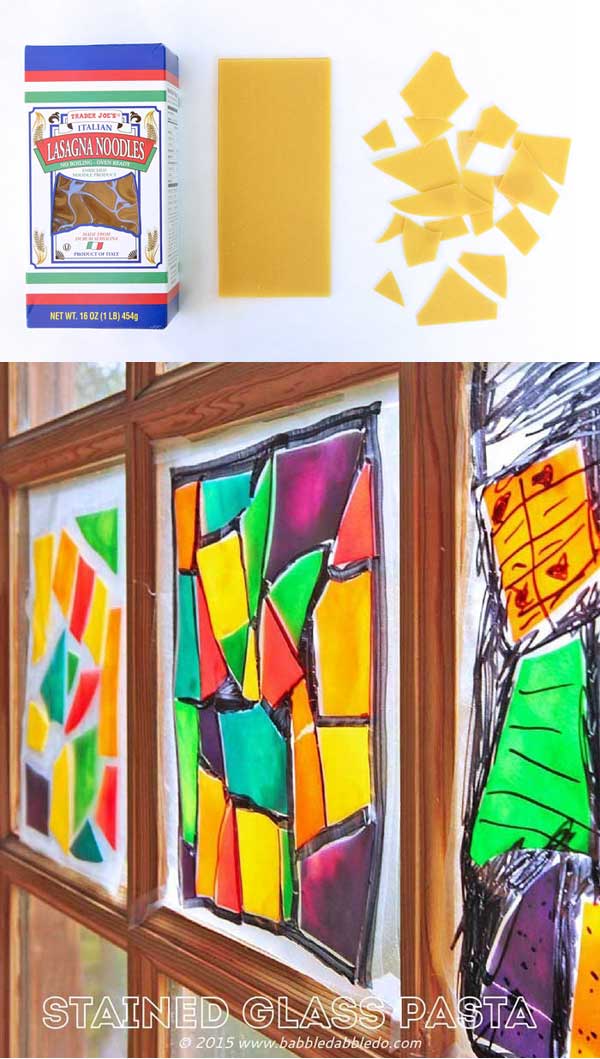 Tutorial at: babbledabbledo.com
13. Simply hot glue one to a paper plate, and bam! You've got a balloon racket.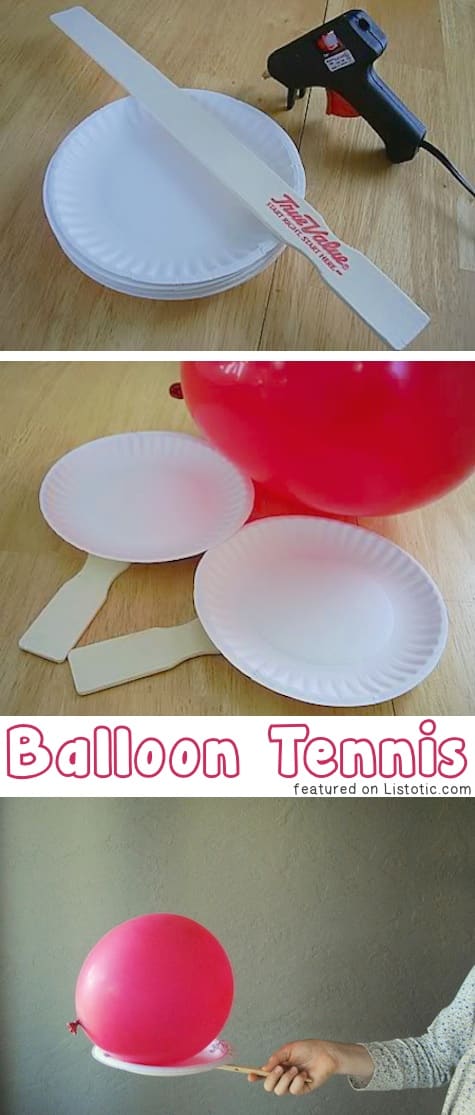 14. Drop marbles at the top and watch them spin around the spiral track of paper plates: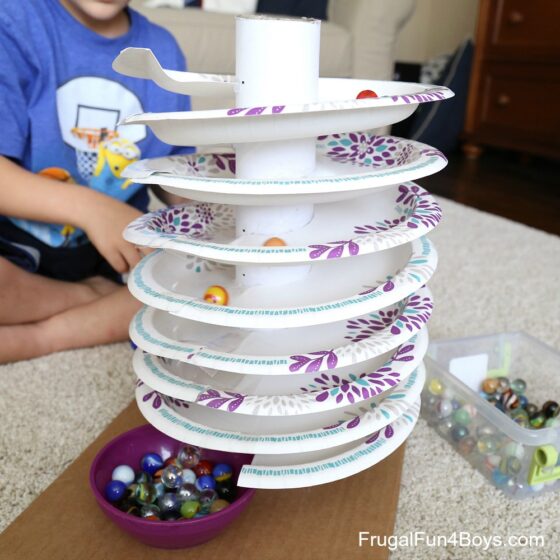 Tutorial at: frugalfun4boys.com
15. Melted Crayon Stained Glass Bunting for the Window: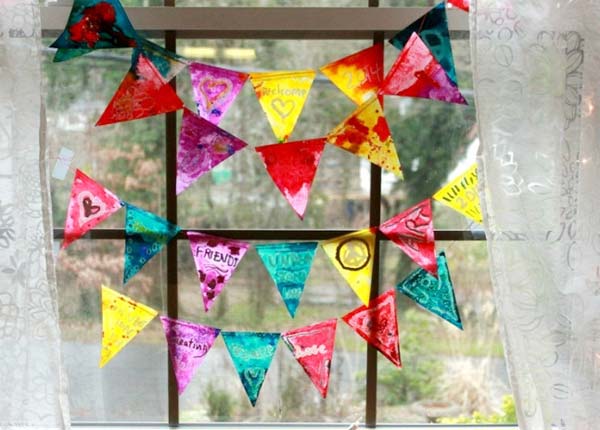 Tutorial at: artfulparent.com
Our Other Articles for Kid's Crafts:
12 Fun Spring Garden Crafts and Activities for Kids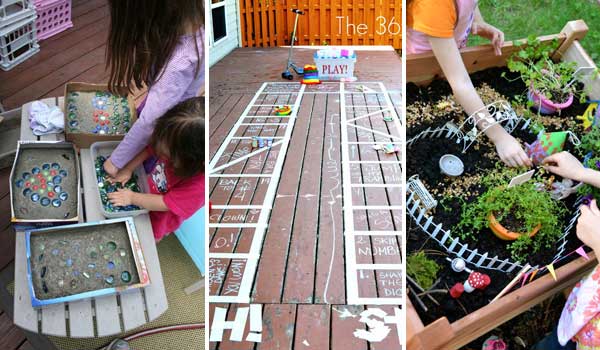 24 Cute and Easy Easter Crafts Kids Can Make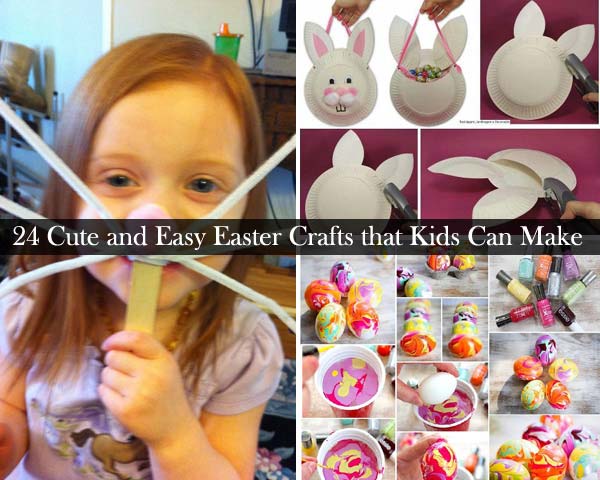 Crafts and Games Your Kids Would Love On the Cold Winter Days