25 Bathroom Decor Ideas to Try in Your Home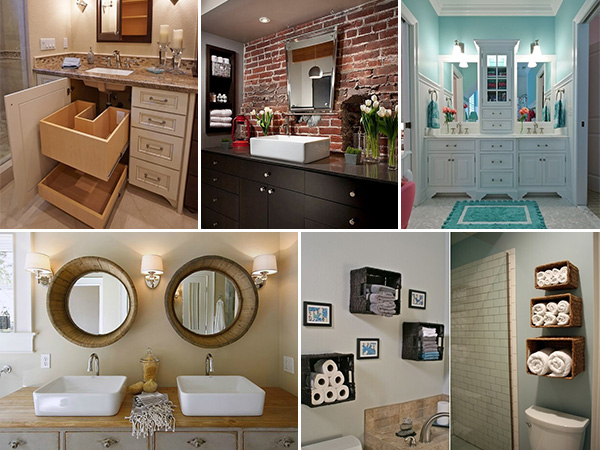 The bathroom can be one of the most difficult rooms in the house to get right; for many, it is a space that often makes us feel that we should prioritise function over form, but this needn't be the case. From those big overhauls to the décor, to a few little embellishments, there is plenty of scope for you to add your own, personal touch to the bathroom.
Though it is often overlooked in terms of design, the bathroom represents one of the most important rooms in your home. Done right, it can offer a retreat from the everyday chaos and provide a space in which you can relax into a warm bath with a good book and an indulgent drink or take your time under the stream of a hot shower.
If you are planning on decorating your bathroom, we have some ideas to share with you. Read on to hear what these are!
Begin by Considering the Flooring
When you are decorating your bathroom, the first thing that you should consider is the type of flooring that you want to invest in. Choosing flooring for bathrooms can be difficult and this is because you will need to make sure it is durable, easy to keep clean, and able to stand up to a humid environment – and the occasional splash of water.
While tile may well have been 'the standard' for bathrooms for many years now, there are some excellent alternatives for anyone tired of bleaching the grouting every few weeks.
Water resistant laminate flooring, for instance, is an excellent option to consider, as it is available in a good variety of styles, and won't suffer from the usual wear and tear your bathroom sees. It offers the best of both worlds in terms of aesthetics and maintenance; while it is made out of wood, it won't swell when the steam is rolling out from behind your shower curtain, and while it is a highly practical choice, it retains the natural, organic look and feel of wood.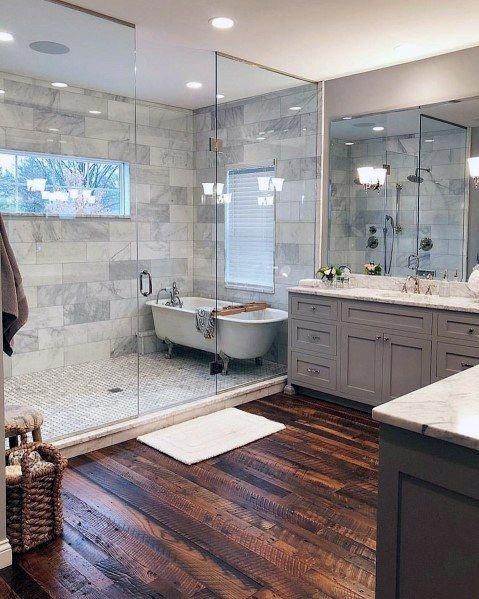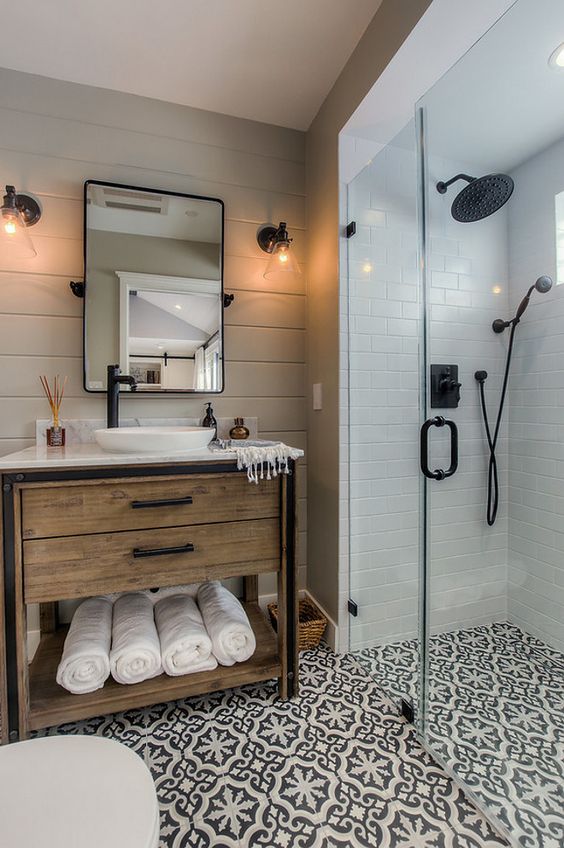 via: homebunch.com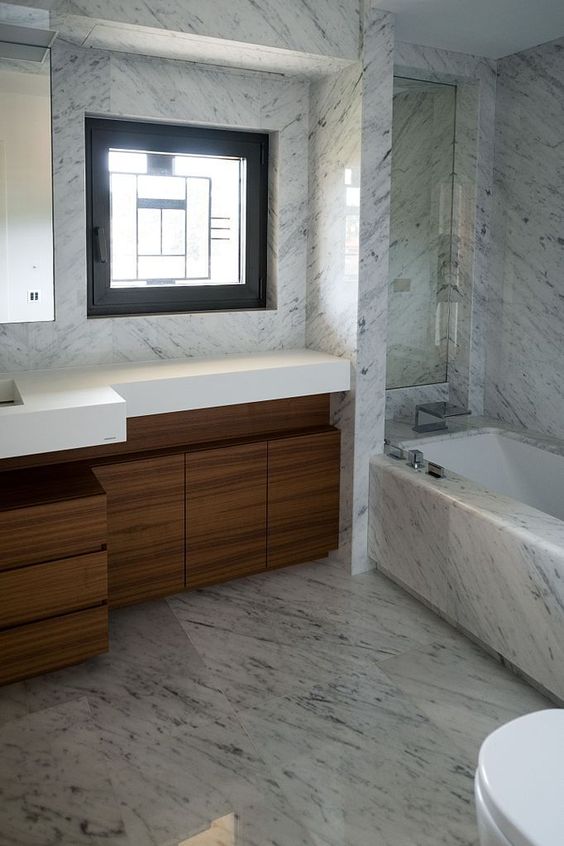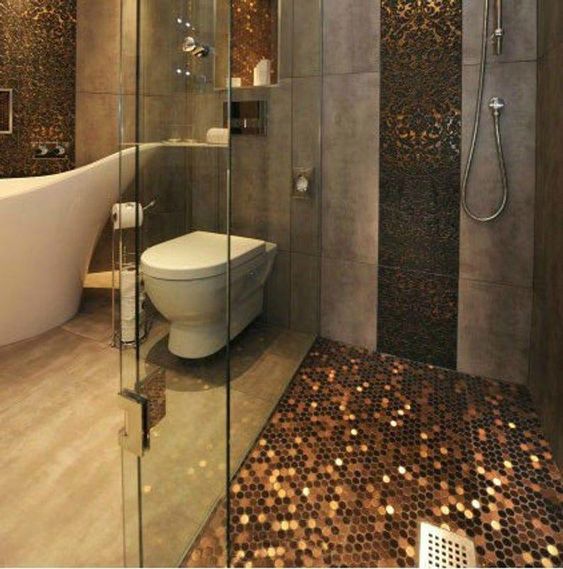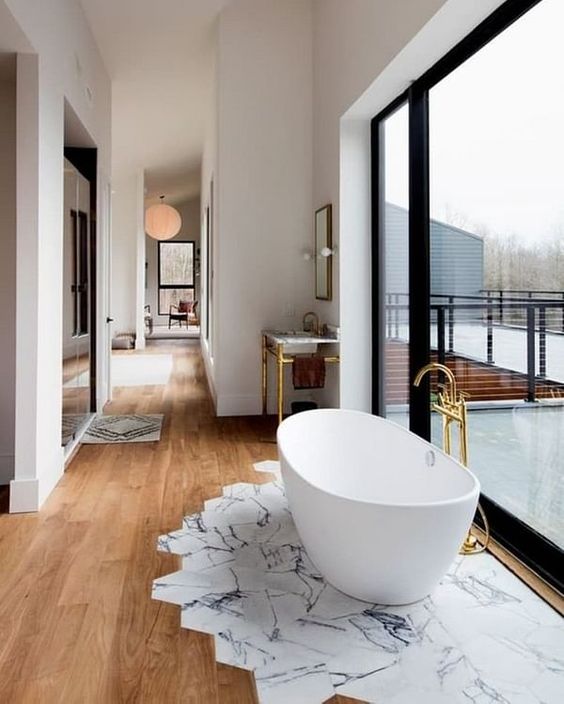 Next, the Walls
Much like your flooring, refreshing your walls is one of the most effective ways of rejuvenating a tired bathroom. Use it as an opportunity to highlight your chosen colour scheme, whether you have opted for muted, earthy tones or something much bolder.
If paint doesn't appeal to you, then you can instead look for water-resistant wallpaper, which is designed to stand up to the humidity of the bathroom without puckering or peeling.
Don't feel tied down to the standard whites and blues – certain colours have a remarkable propensity to evoke feelings of calm or joy in us, and exploring a colour palette that truly makes you happy each time you walk into the room will make the world of difference.
The wall is also a great place to arrange your bathroom accessories, such as a paper towel dispenser. They are cost-effective compared to electric driers, and more hygienic.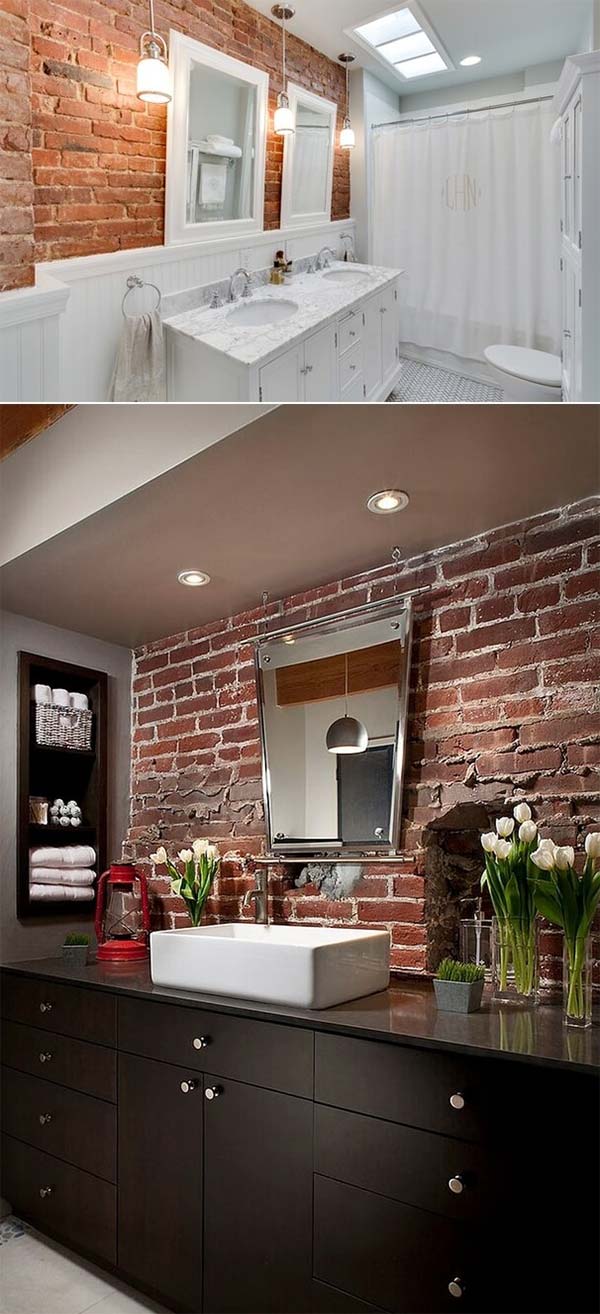 via: decoist.com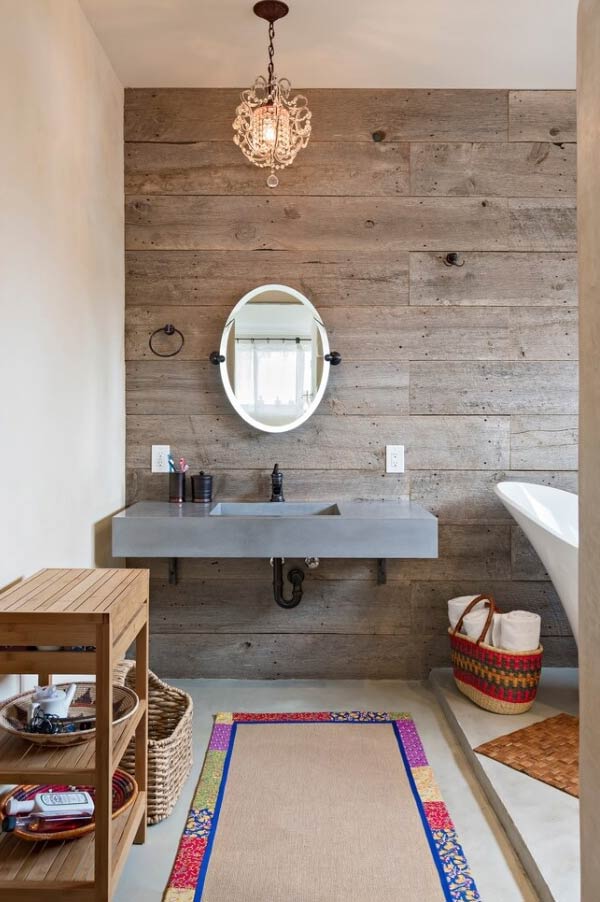 via: houzz.com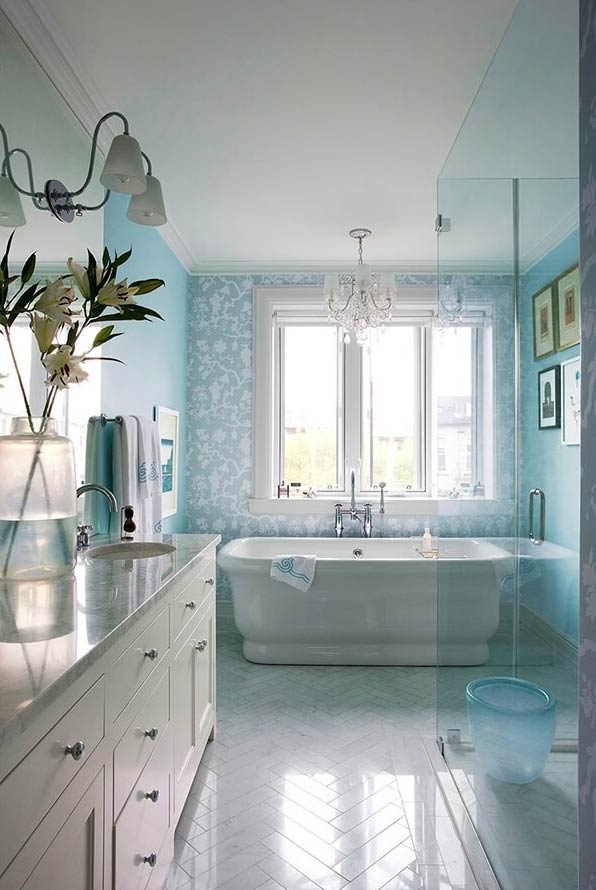 via: fredericlagrange.com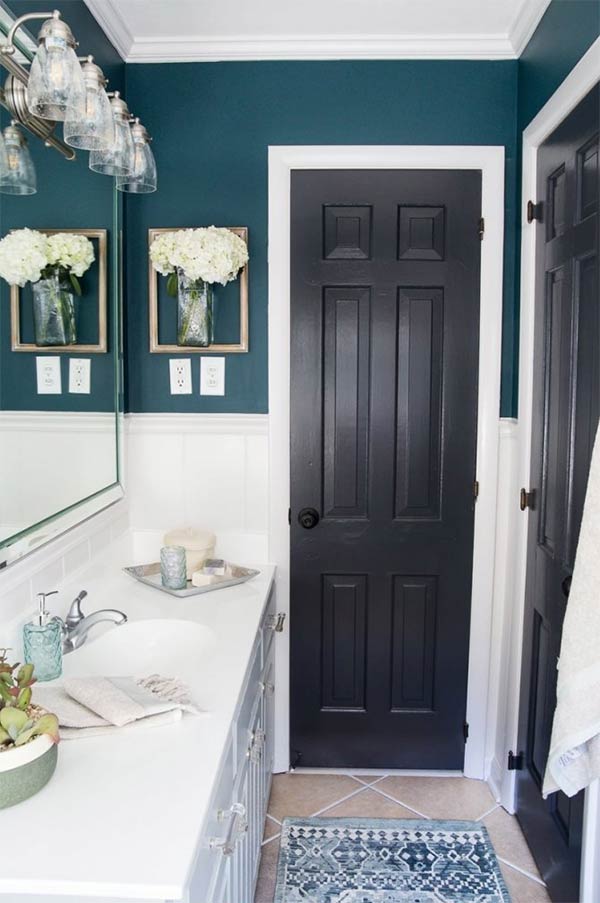 via: miniluxe.vip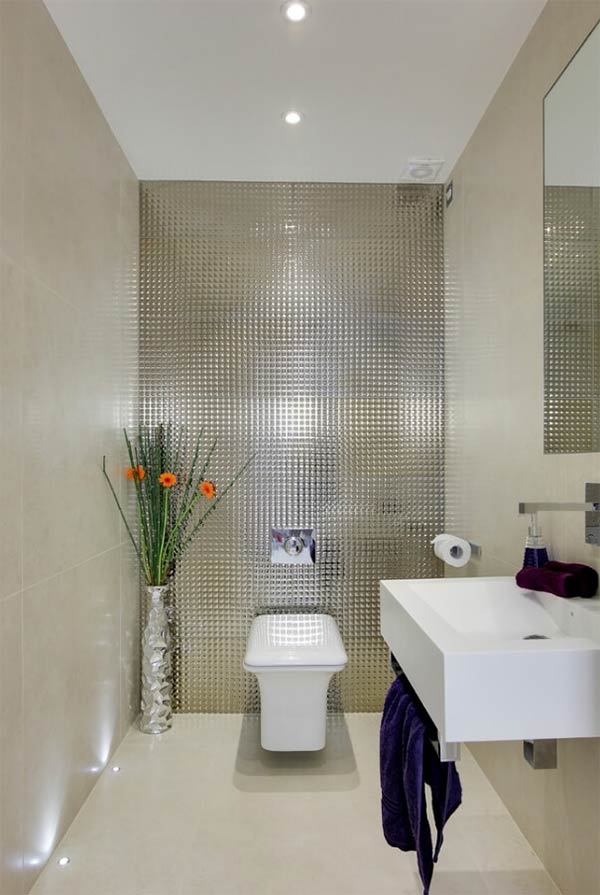 via: houzz.com
Invest in Mirrors
Every bathroom needs a mirror. Aside from the practical purposes, they can help to make a smaller room feel much bigger, and add an additional touch of brightness to the space.
Mirrors come in all shapes and sizes. Choose a frame that speaks to your tastes, whether you're looking to create a more minimalist feel, or feel more compelled toward making a bold statement with your décor.
While it may not be easy to put a fresh hole in your fresh paint-work, installing your mirror will help to make the space much more inviting, as well as encouraging you to take your time over your morning routine.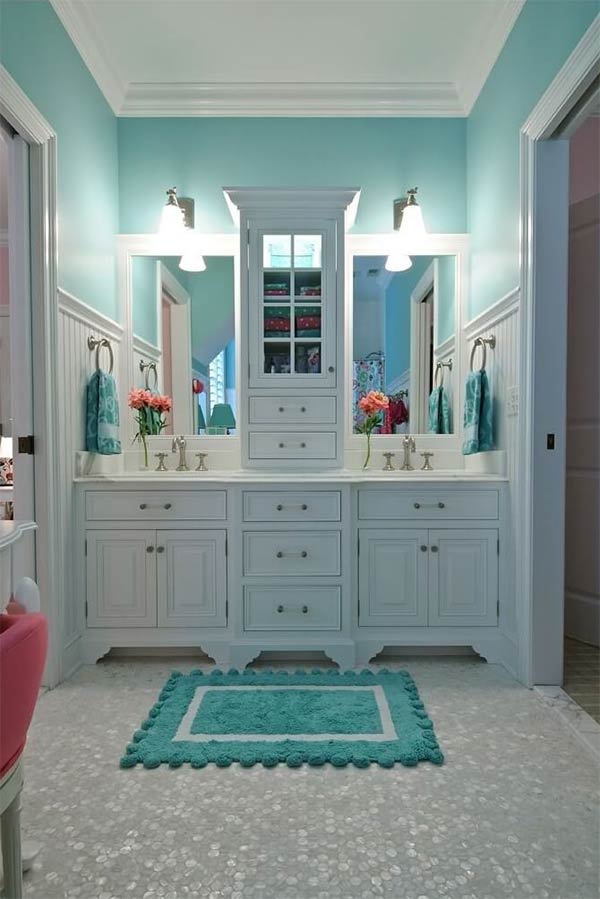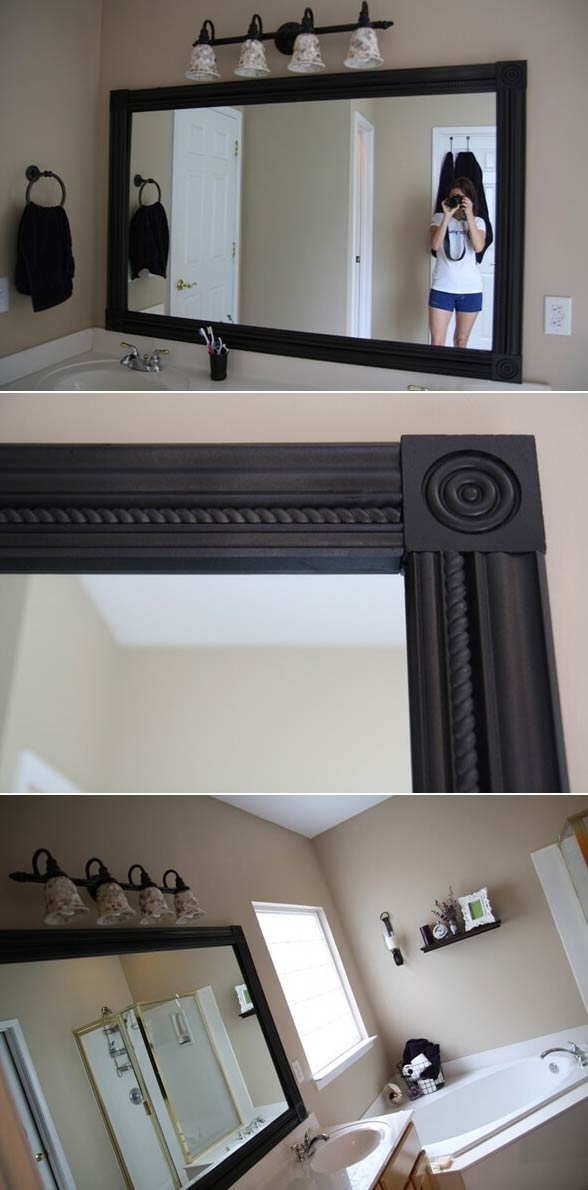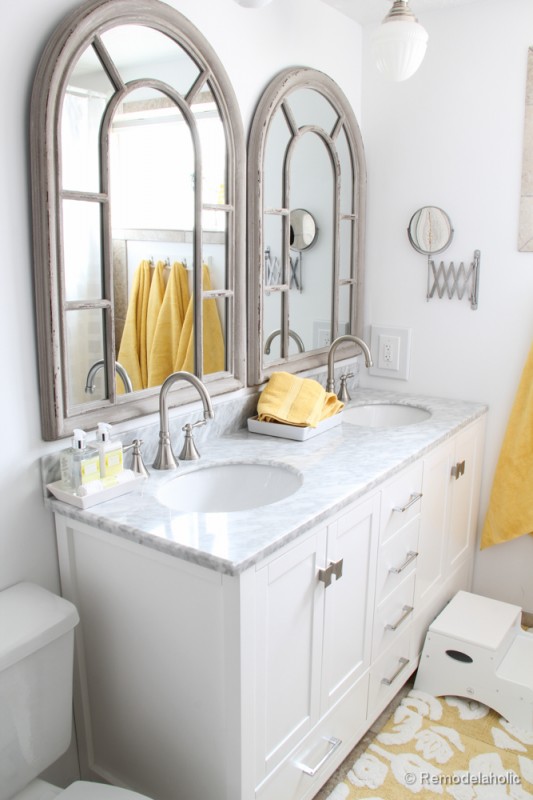 via: remodelaholic.com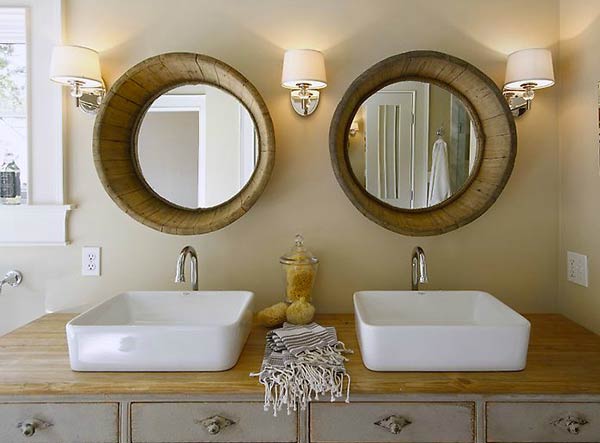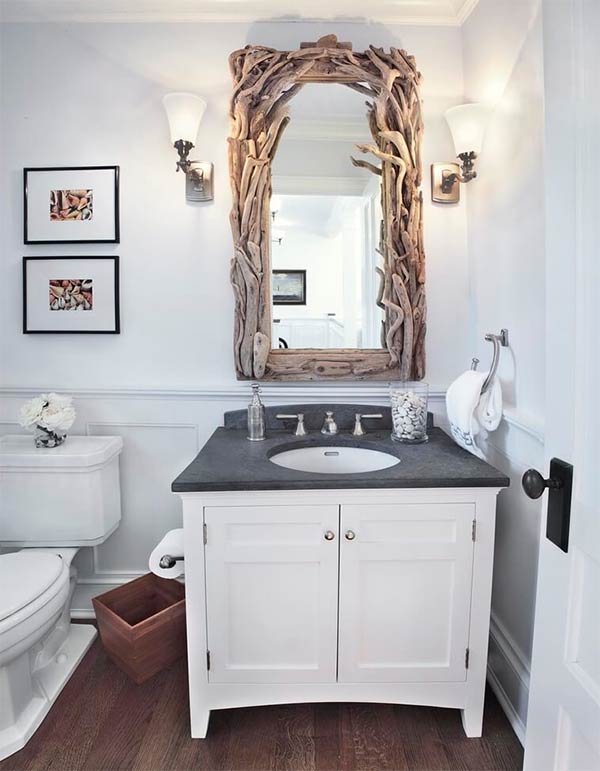 via: amazinginteriordesign.com
Cabinets for Storage
Bathroom clutter is unavoidable; our toiletries have a tendency to litter every surface available to us, and to make the room feel messy. The trouble is, all those items have to go somewhere, and removing them from the bathroom entirely will only prove to be a headache for you.
Even if your bathroom is limited on space, there are plenty of storage solutions that can streamline the space, and ensure that everything has its place. Look at all-mounted or built-in cabinets that offer plenty of shelving without encroaching on your floorspace.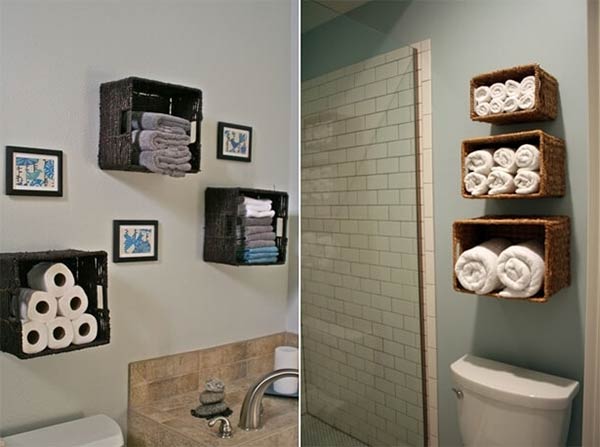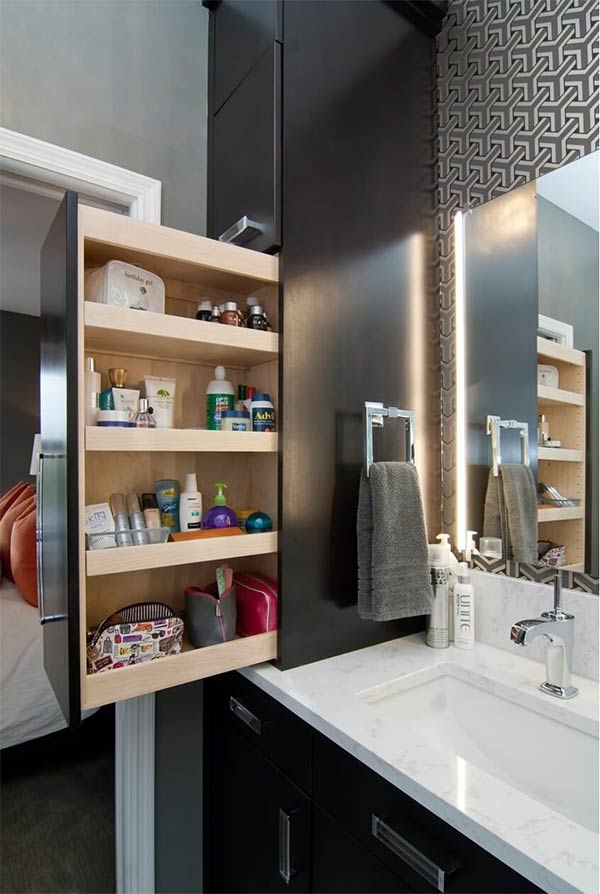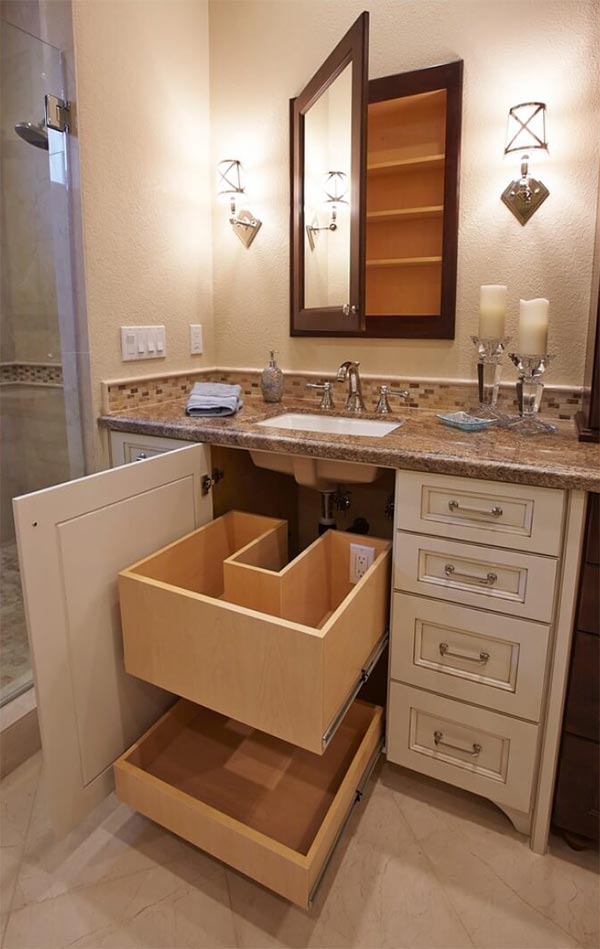 via: houzz.com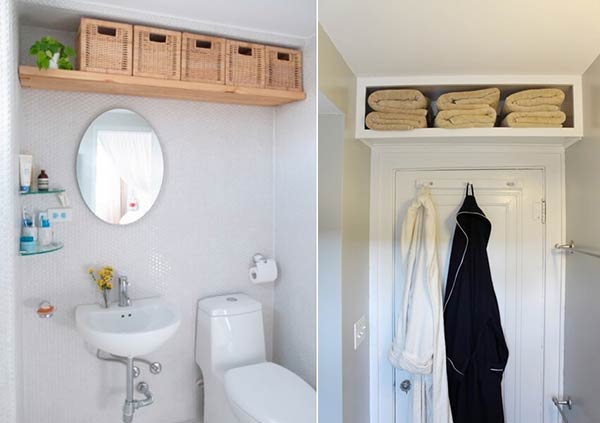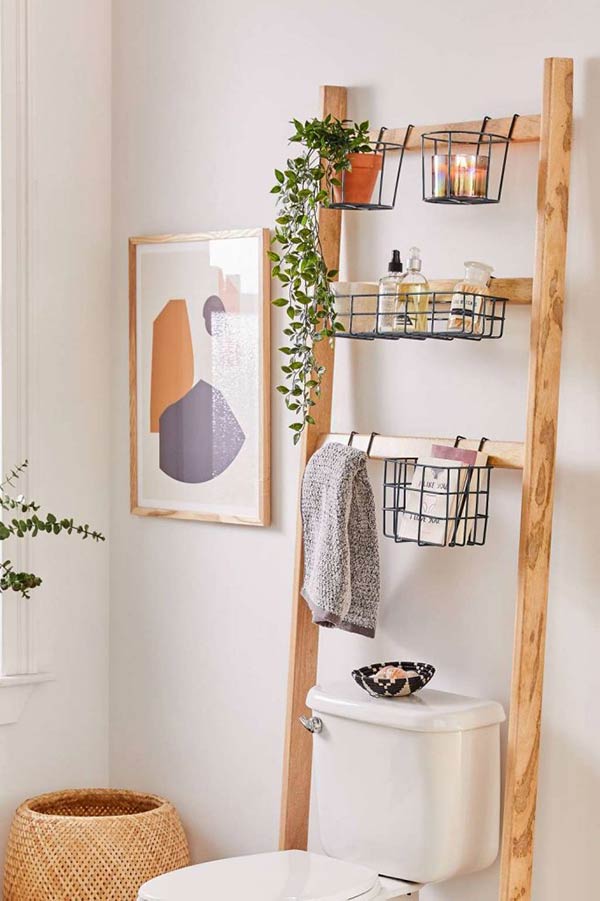 via: idntimes.com
Decorate Sparingly
Those finishing touches will ensure that the room feels truly unique, and perfectly suited to your tastes. Remember that, in the bathroom, the saying 'less is more' holds true; fewer objects will make cleaning much simpler, and allow the room to feel tidy and relaxed.
Rather than introducing a handful of ornaments and items, consider sourcing practical items that speak to your tastes: soap dispensers and toothbrush holders, for instance, will offer a practical benefit, but can be chosen to highlight your unique style and colour scheme.
If you find that you have a few more empty spaces, then consider a few additions such as candleholders and plants – just remember to use these items sparingly, and to make the most of the free, tidy space.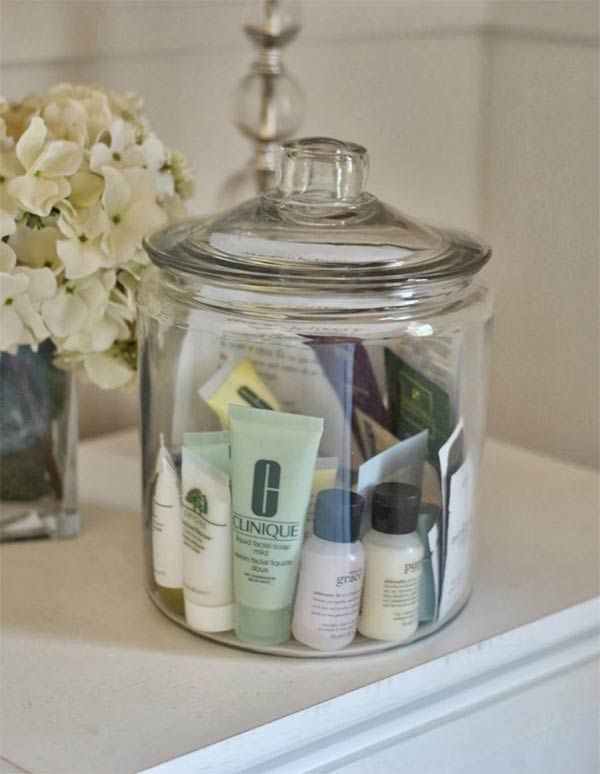 via: styleandcheek.com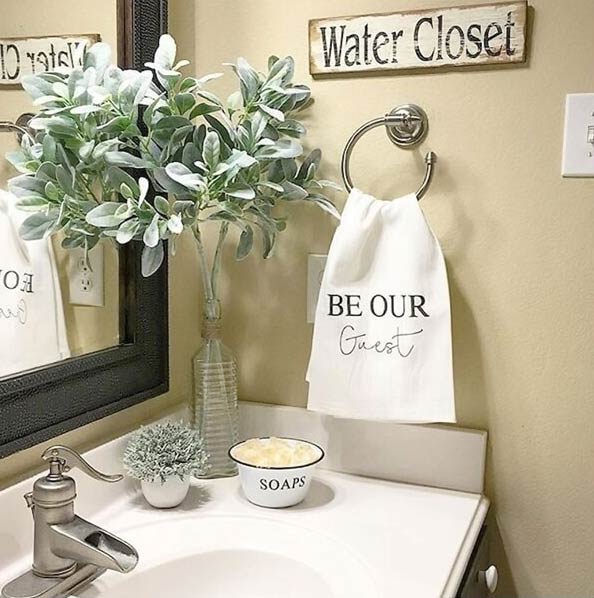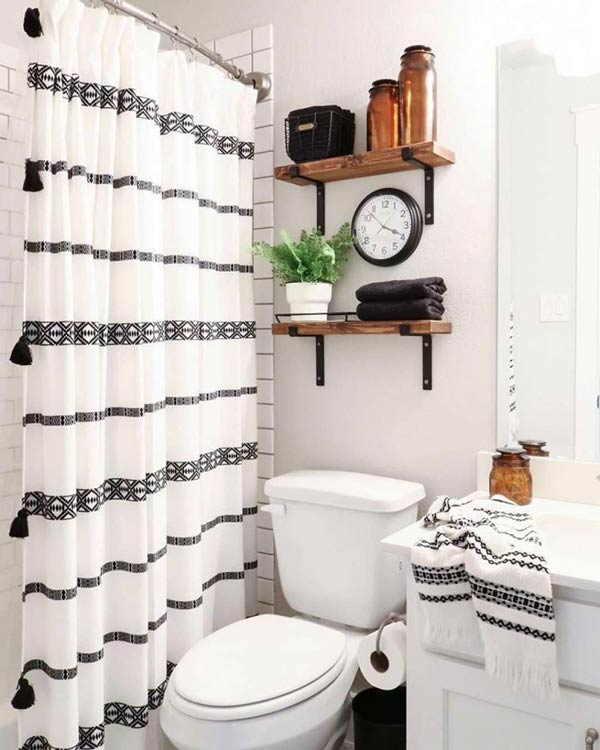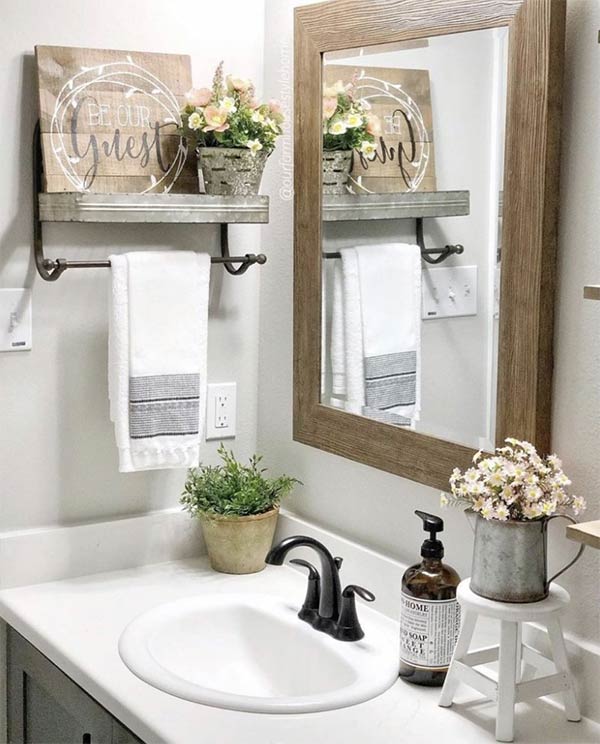 via: mothersblog.gr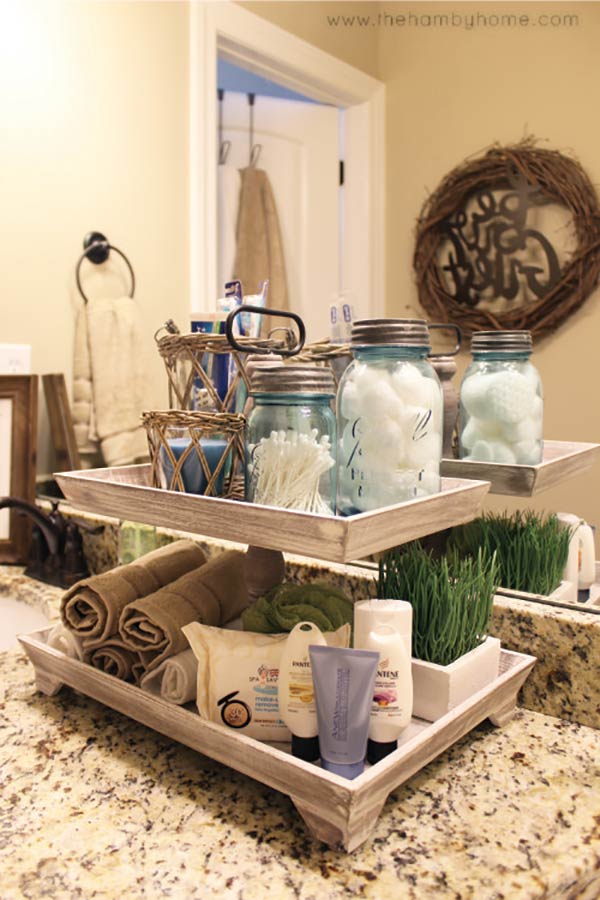 via: thehambyhome.com