Best 34 Playroom Storage Hacks and Ideas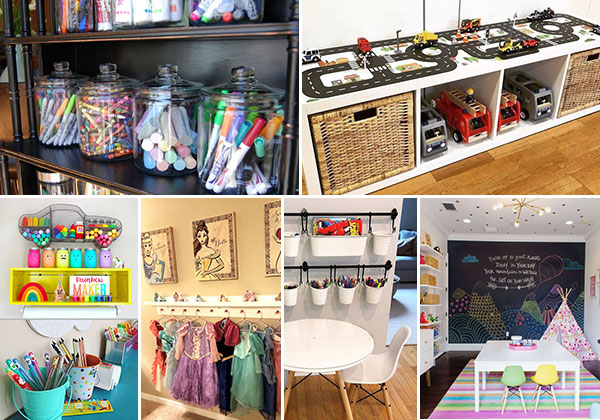 Have you ever walked into a play room? It feels like there's some sort of energy, even in the walls. Everything in the room seems to be waiting for something.  Even if no one is there. From the games and toys on the shelves to the comfy rug on the floor, the whole room has a quiet aura of anticipation. And it all waits for one sound: the voice of a child.
The sound of children at play breathes life into everything in that room. It is a moment like no other. That is what sets a play room apart from every other room in any other building.
But once play time is over, things need to be put away. You don't want people tripping over trucks and stepping on stuffed animals. So how will you ever clean everything up? Easy. Let the kids do it. Do you need more storage space? Do like you encourage the children to do—use your imagination.
Or you can use our handy list of more than 34 best cool and clever playroom storage ideas—
#1. Stuffed Animal Toy Storage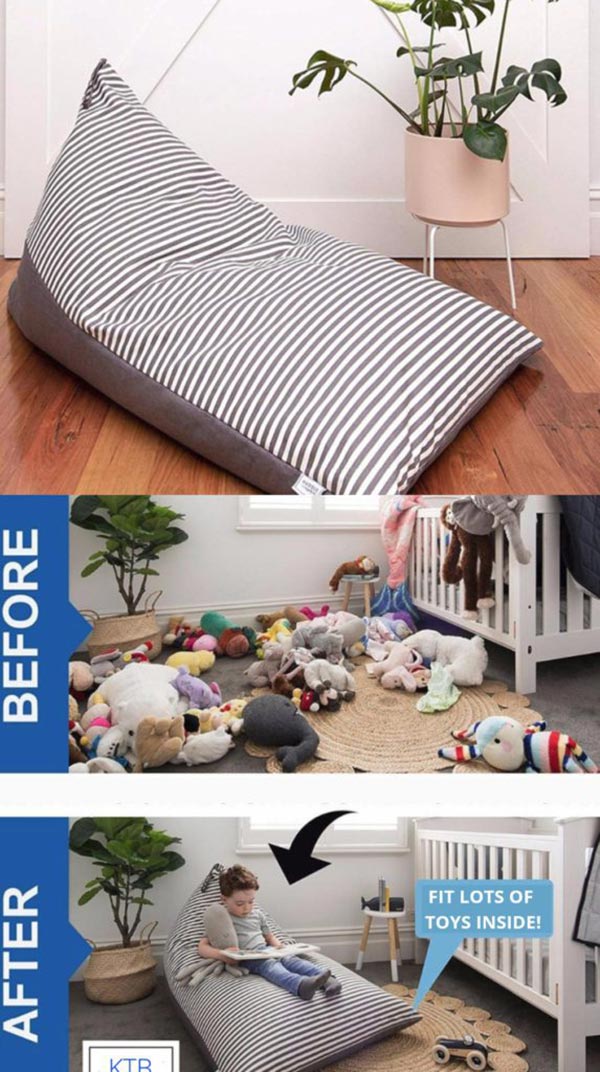 #2. Truck Shelf for Storage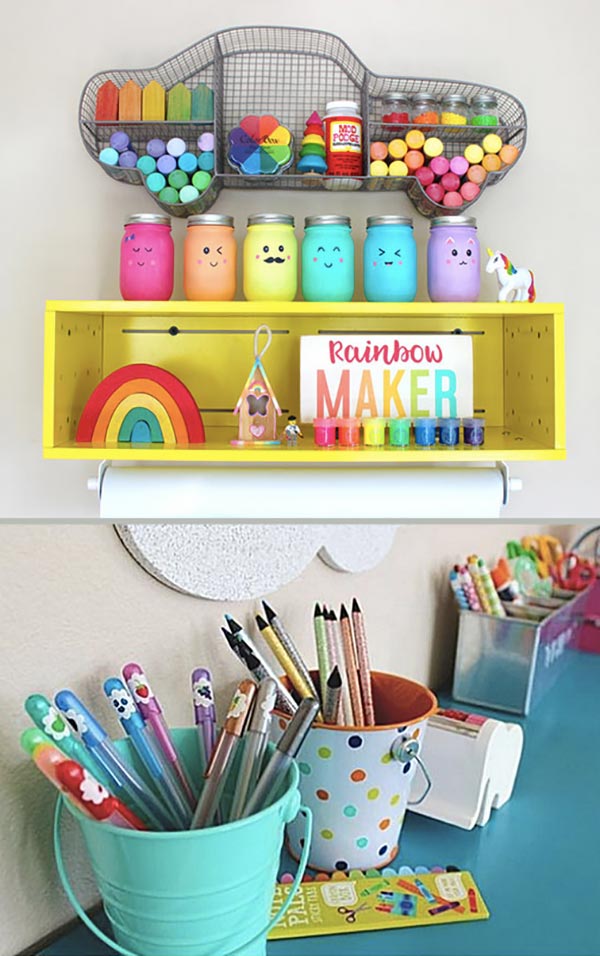 via: blog.ooly.com
#3. Disney princess wall art and hooks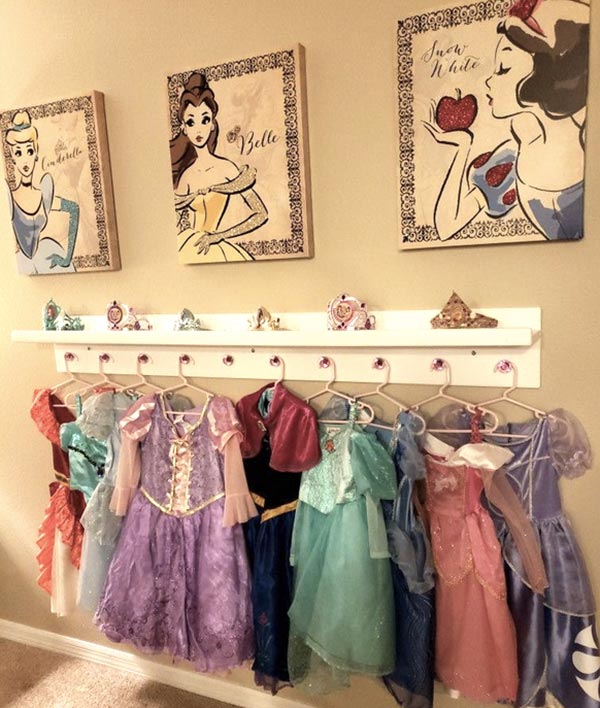 #4. Combine the square shelf and seats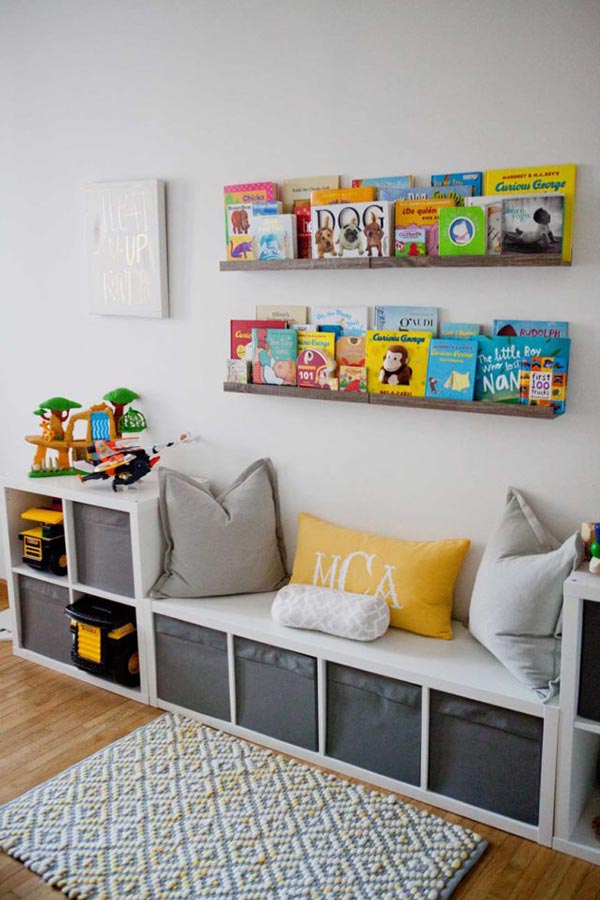 #5. Wall Basket Storage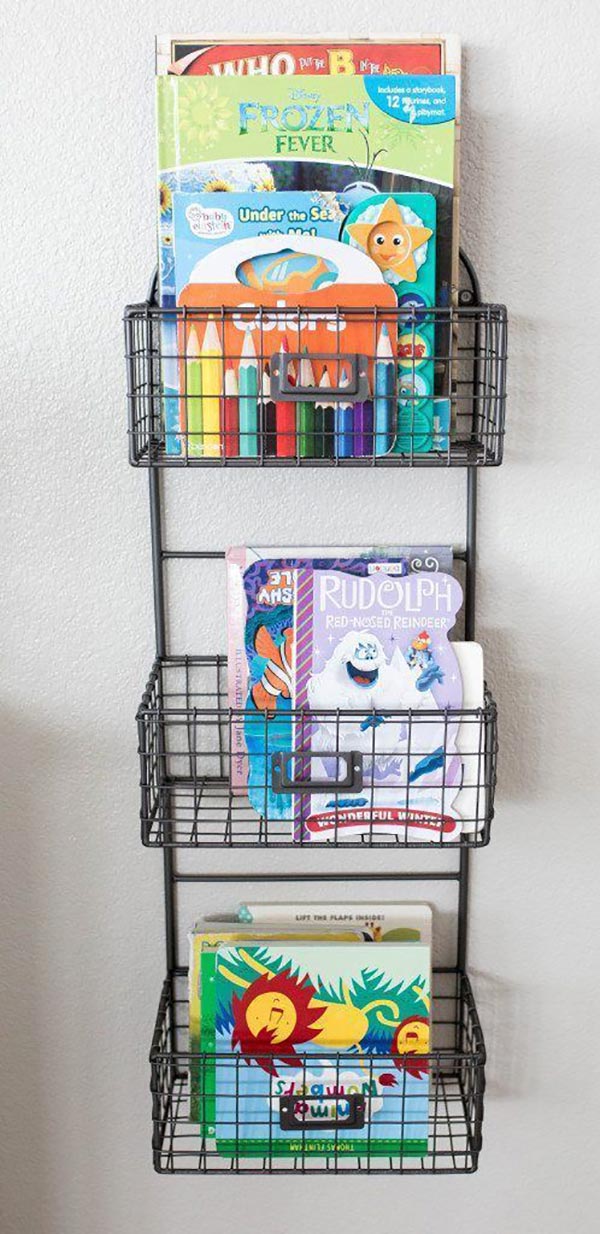 #6. Glass Storage Jars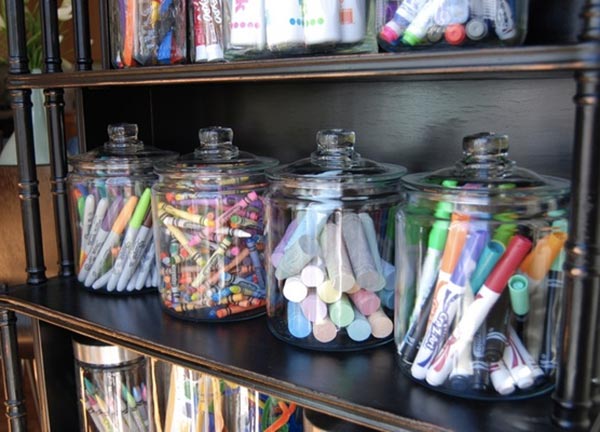 via: Raising Lemons
#7. IKEA Spice Rack Shelves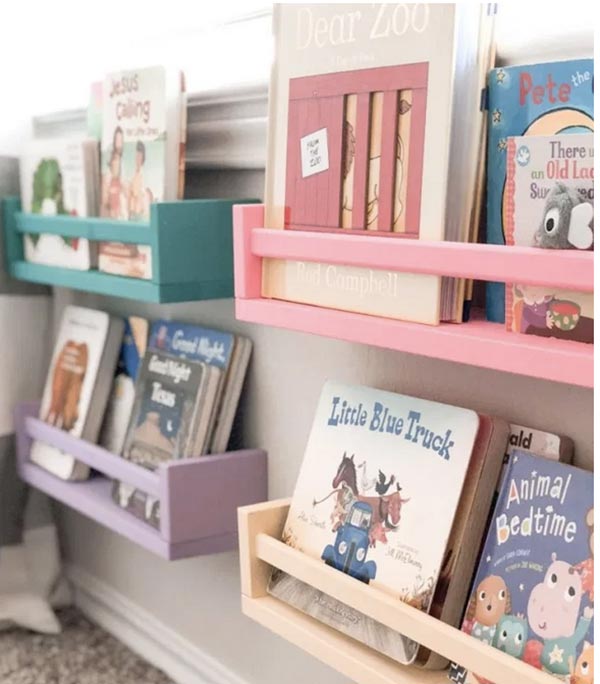 #8. Build A Craft Corner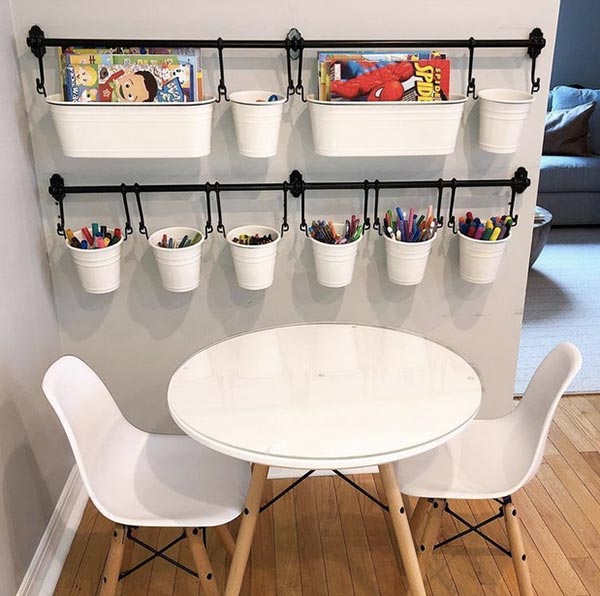 #9. Wall Storage Under Stairs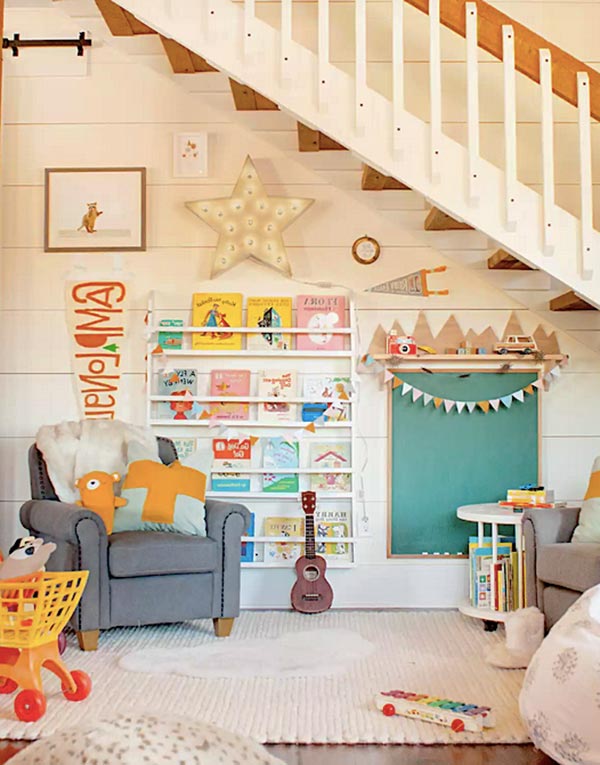 #10. Stuffed Animal Hammock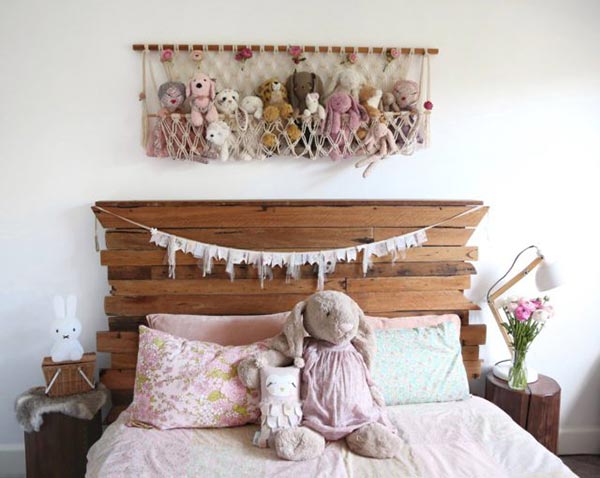 #11. Grass Playroom with Lots of Storage Bins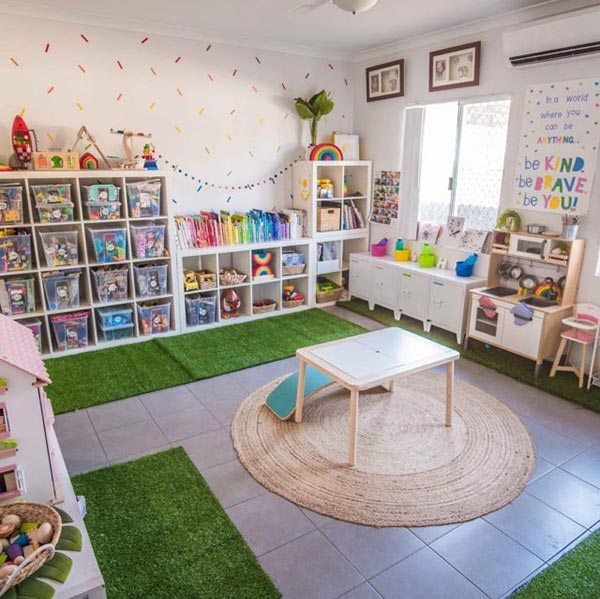 via: Instagram: @playfullittlelearners
#12. Basement Playroom Nook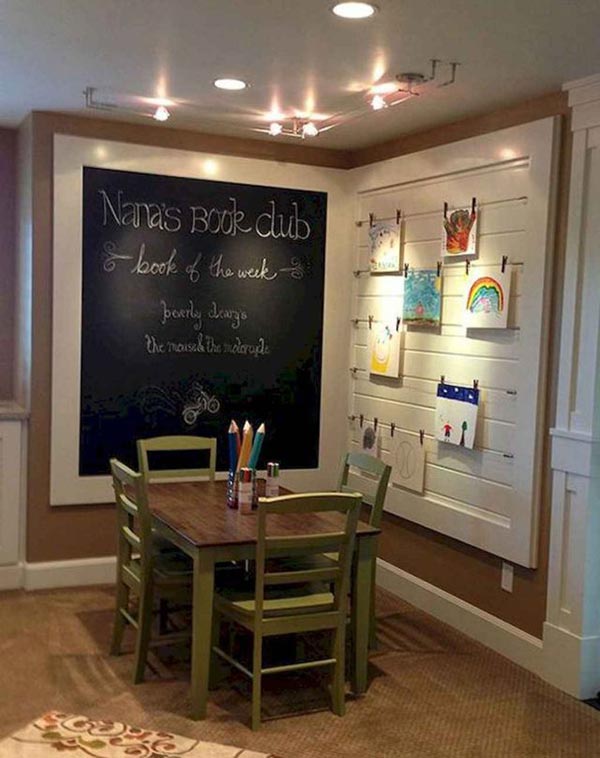 #13. A cart with attached buckets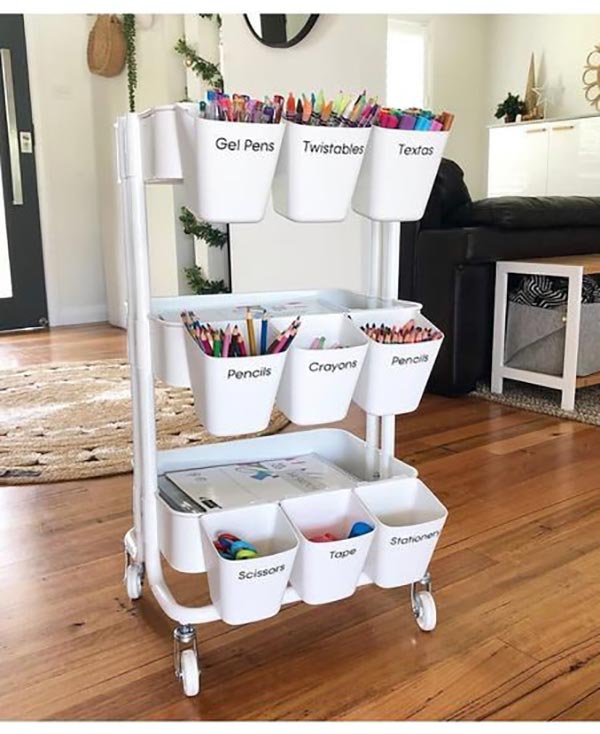 via: Instagram @Little_Label_Co
#14. open shelf storage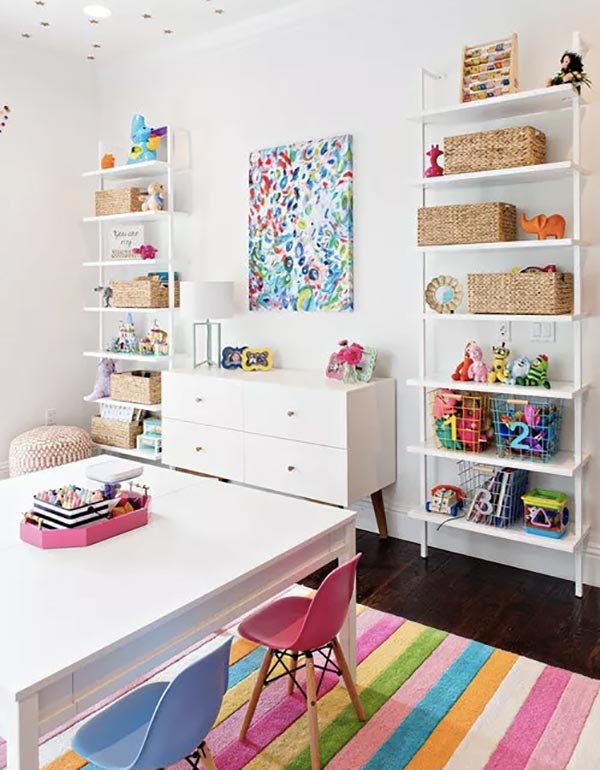 #15. Toy Cars Wall Storage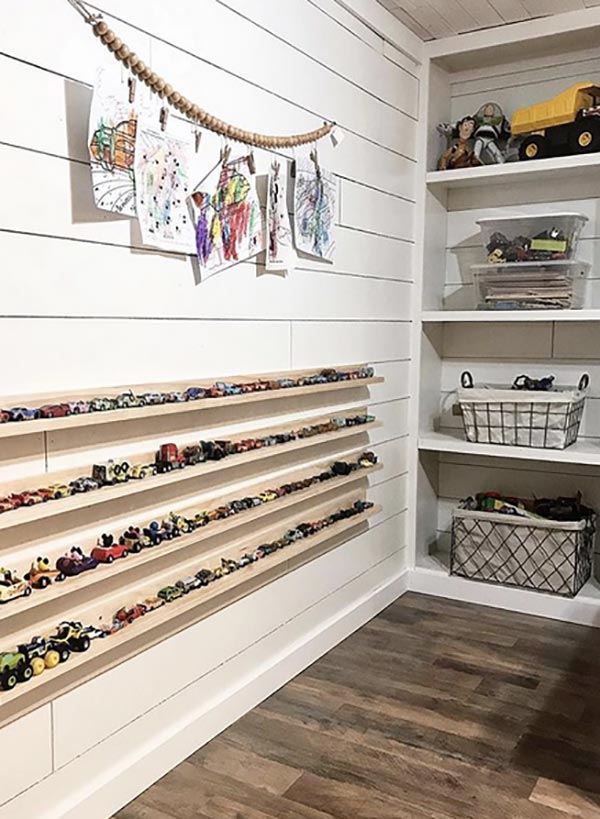 via: Instagram @alwayschasinglife
#16. labelled containers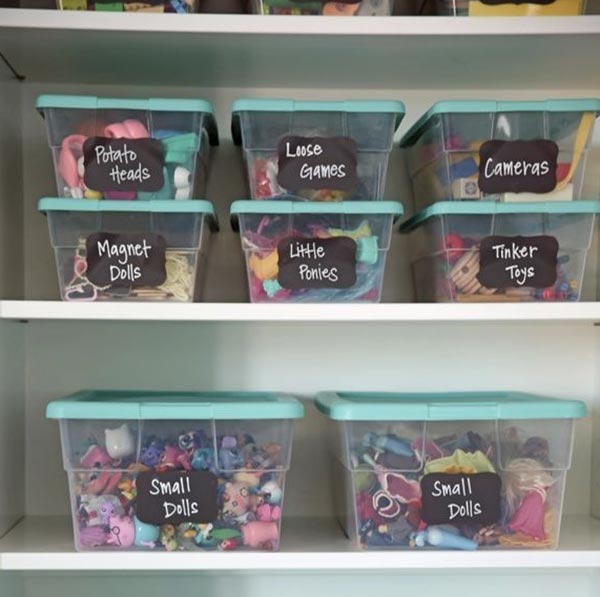 #17. open shelves and basket combo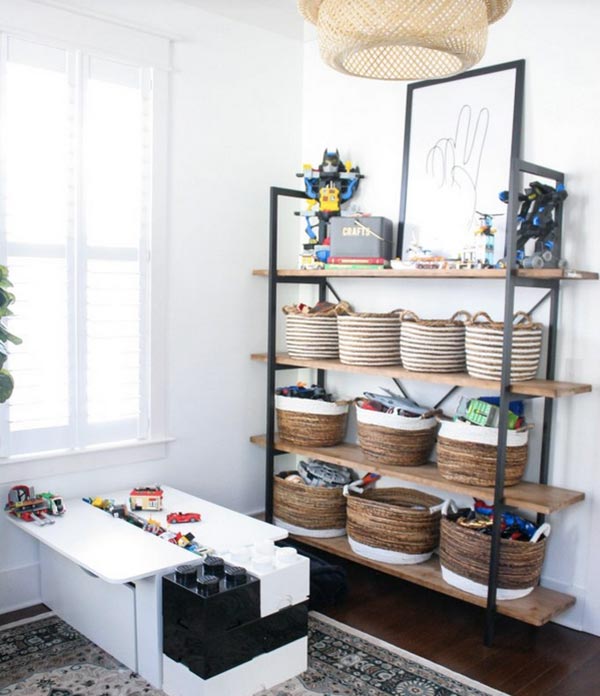 via: Little Adi
#18. Activity Mat and Portable Toy Organizer
#19. Rainbow Bookshelf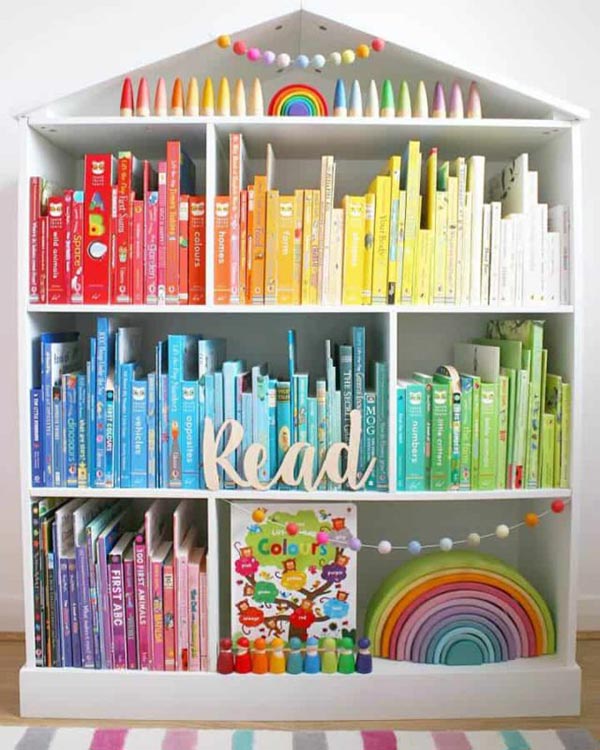 #20. Reading nook with Wall shelves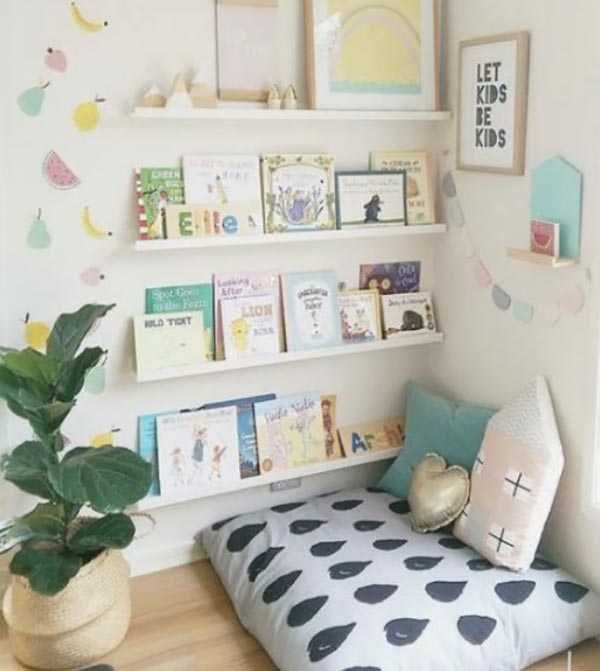 #21. Wall Baskets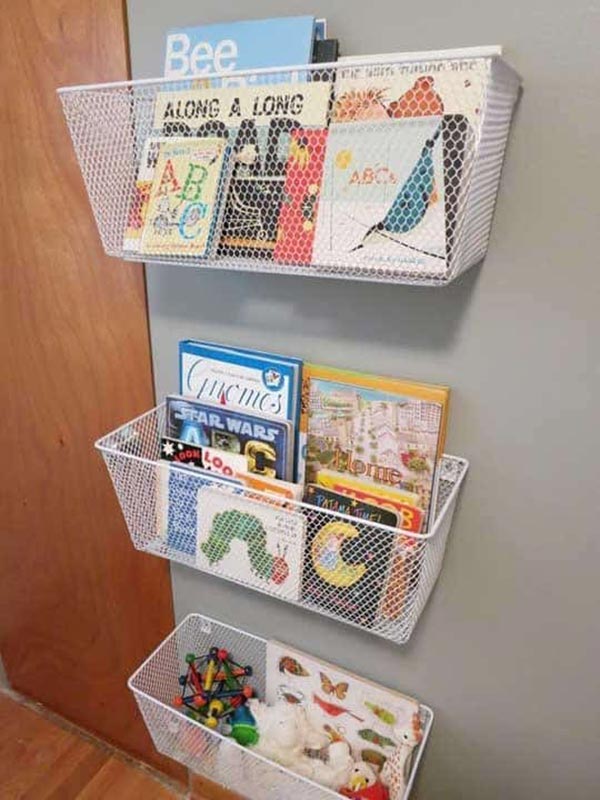 #22. Rolling Cart Book Storage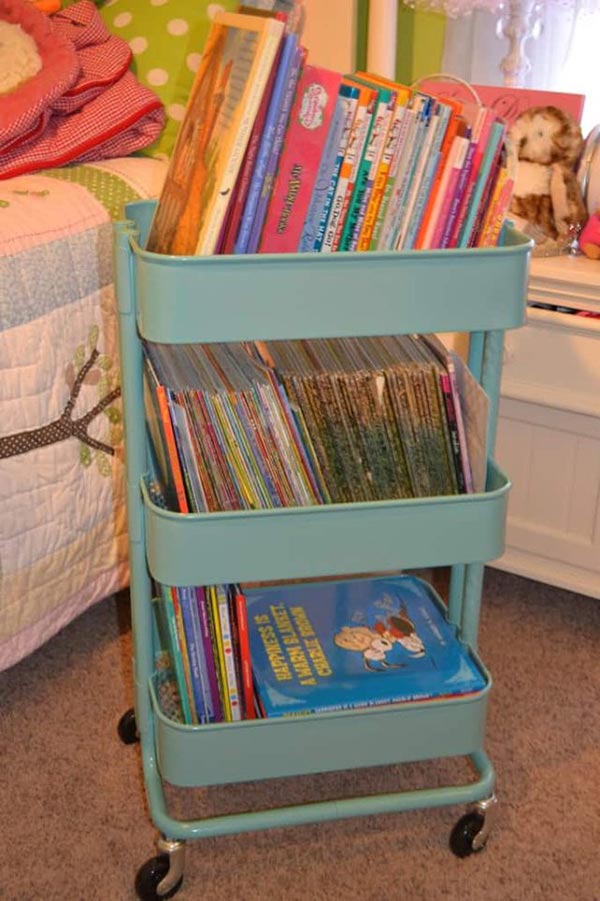 #23. Door Shoe Rack for Stuffed Animal Storage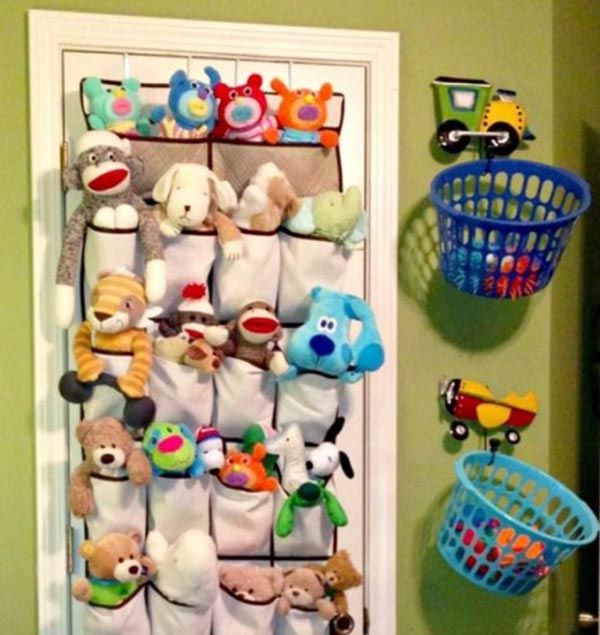 #24. Play Kitchen Storage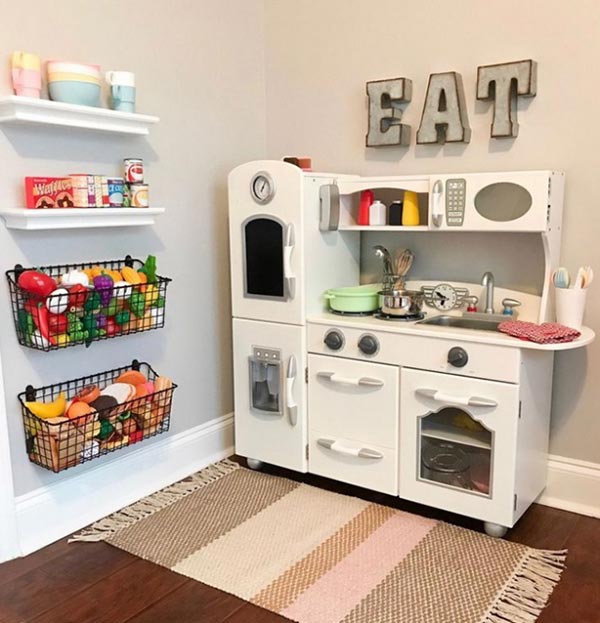 via: Instagram @teamsonkids
#25. IKEA Rail and Buckets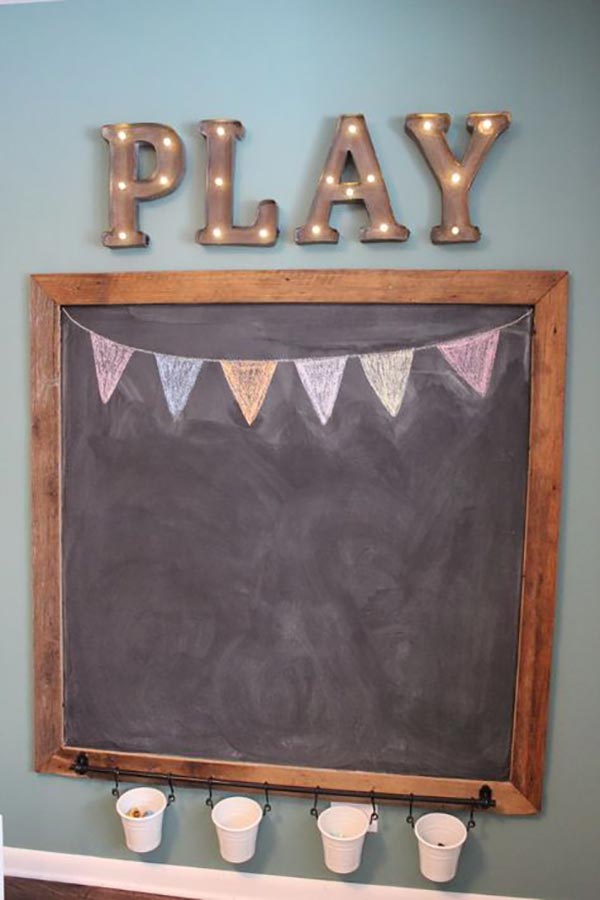 #26. Wall Mountain Decor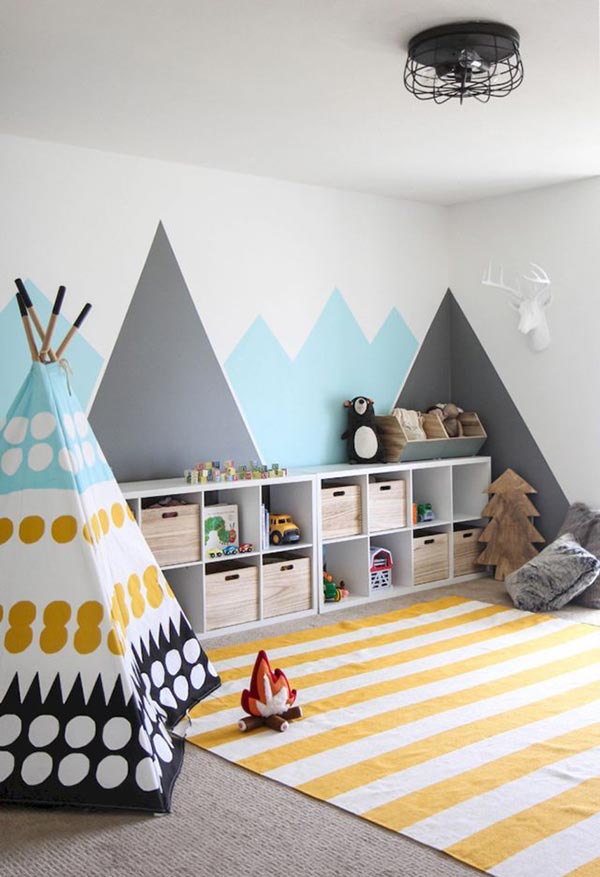 #27. Chalk Wall Playroom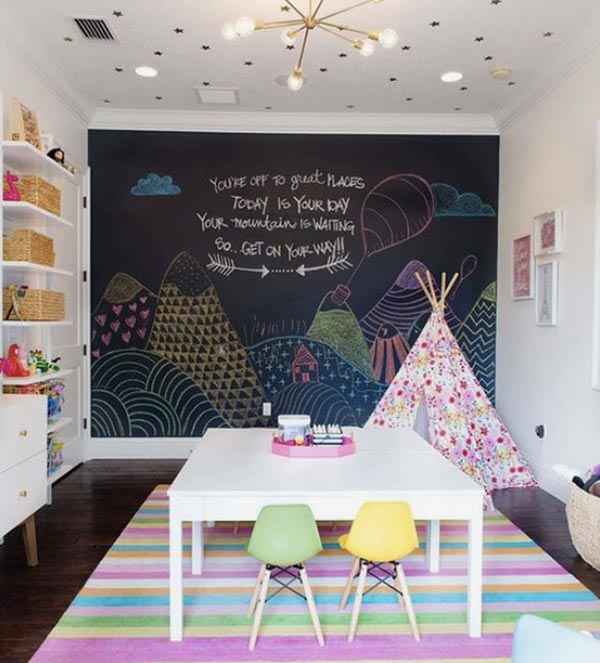 #28. Girly Playroom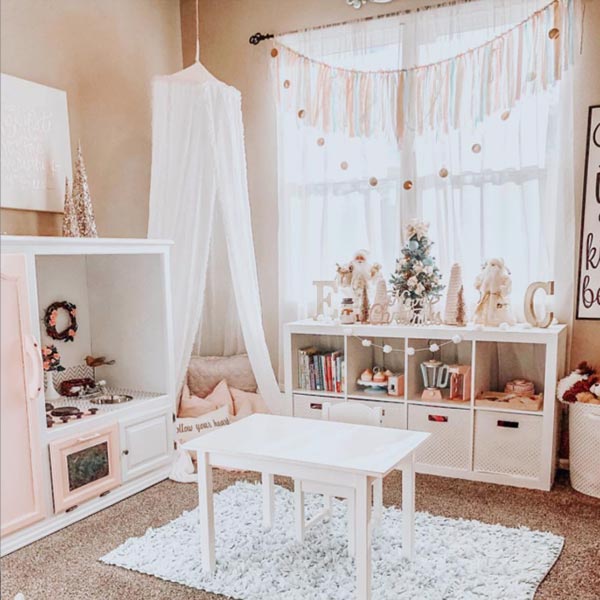 via: Instagram @wndurocher and @ProjectJunior
#29. House Chalk Wall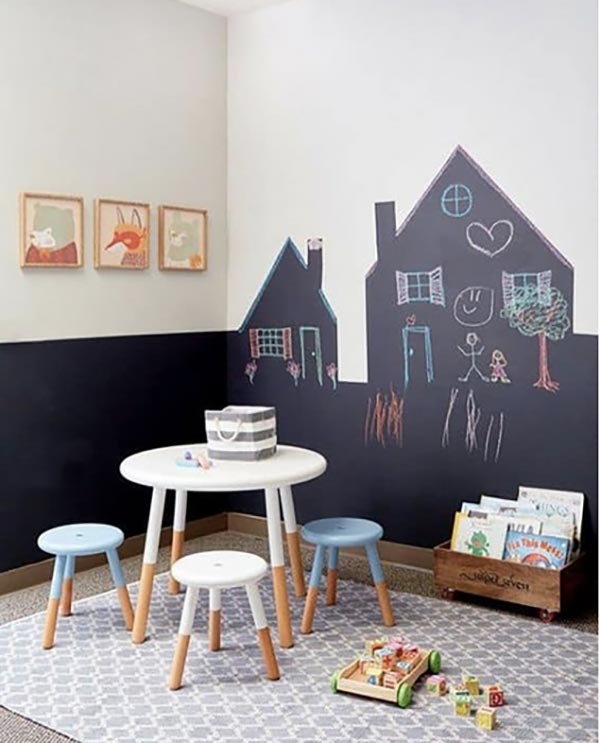 via: Instagram @peekaboobabyau
#30. Pillow Seats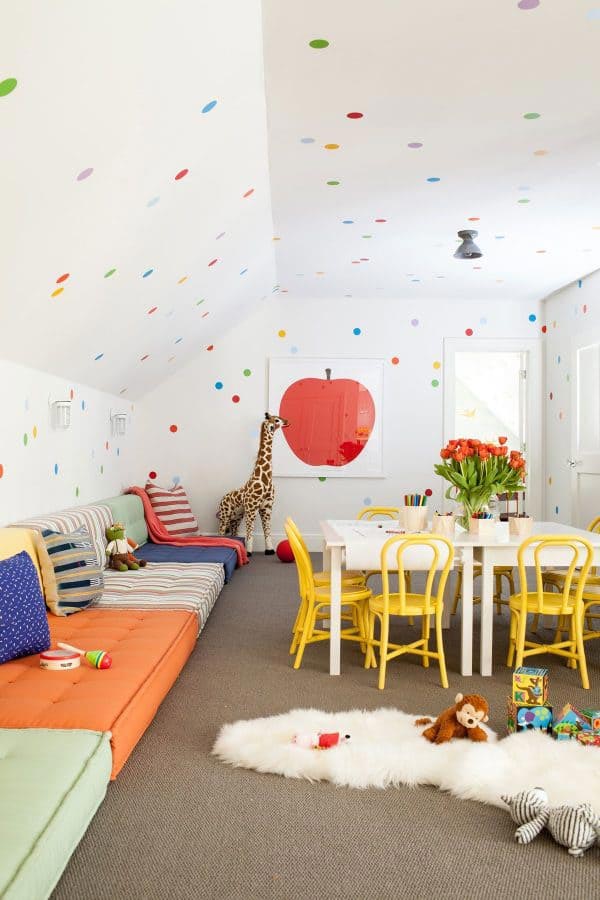 #31. Lots of Storage Bins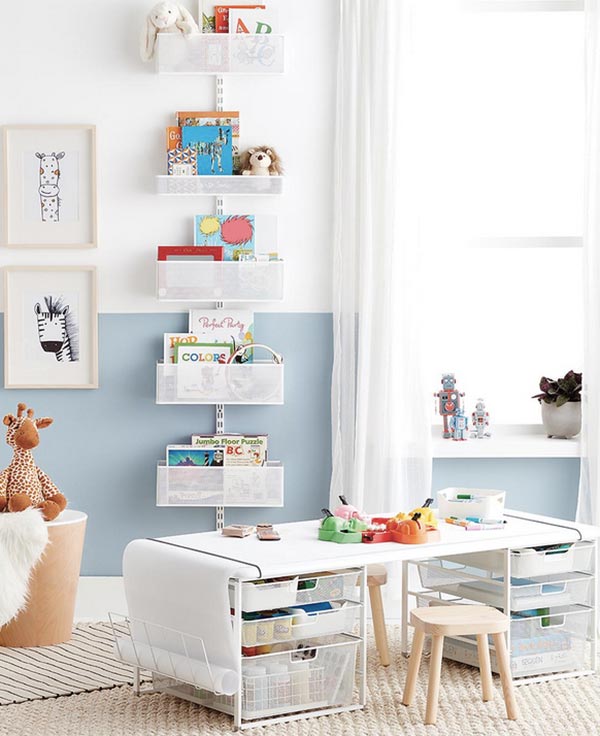 #32. Neutral Cube Shelf Storage
#33. Toy Cars Storage and Display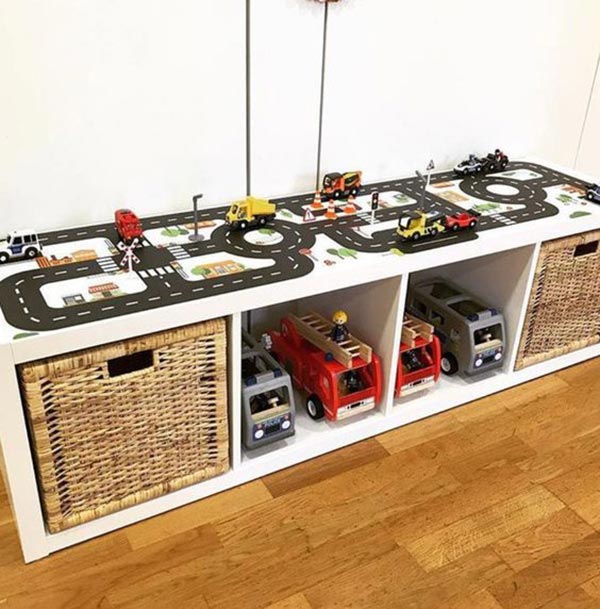 #34. Display Kid's Art