19 Practical U-Shaped Kitchen Designs for Small Spaces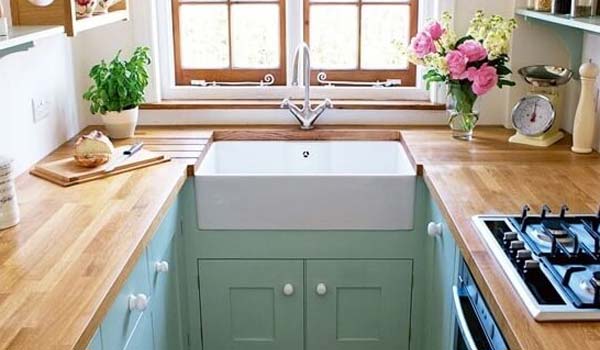 If you only have a narrow room to set up your kitchen in the house, it is important to choose the layout for the kitchen carefully, especially if you want a fully-featured one. A small u-shaped kitchen space often struggles to accommodate all the functions of a kitchen, so it requires smart utilization of the available space. A stylish and practical U-shaped layout can maximize the use of the small space without compromising the joy of cooking. The only downside is that you may need to give up your kitchen island, but I believe that a fully functional small U-shaped kitchen is more appealing. Here, we have collected some small U-shaped kitchen ideas to show you that even a compact space can achieve such a design.
A charming U-shaped kitchen, featuring a farmhouse aesthetic in black, adorned with white stone countertops, a backsplash of white tiles, and illuminated by a pendant lamp: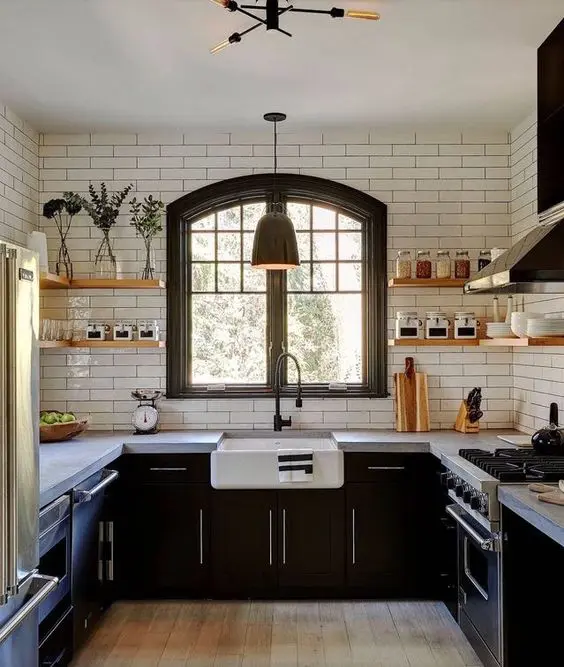 Step into a trendy U-shaped kitchen, where a vibrant blue color scheme takes center stage. Enhancing the space are sleek white stone countertops and a backsplash adorned with mirror tiles, creating a stylish ambiance: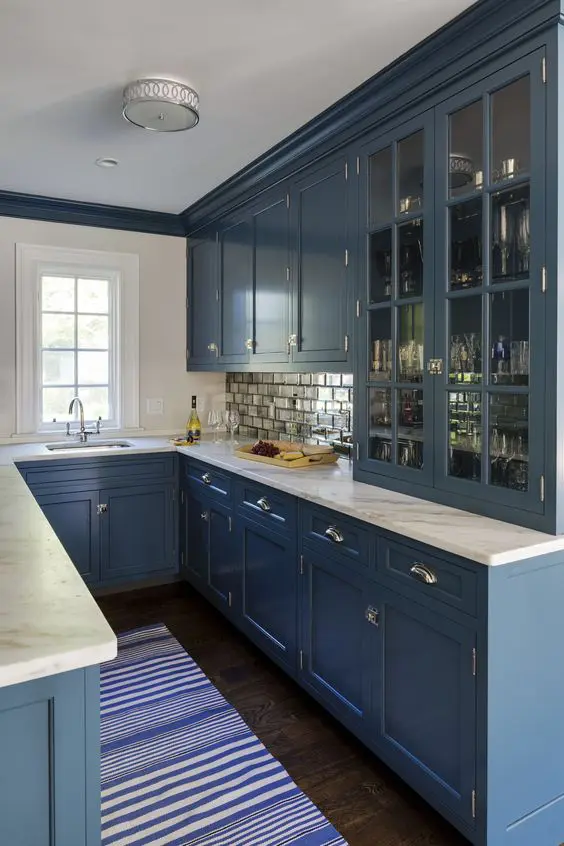 Discover a modern graphite grey kitchen, boasting elegant white countertops, skylights that flood the space with natural light, and complemented by brass fixtures and hanging bulbs, exuding an air of sophistication: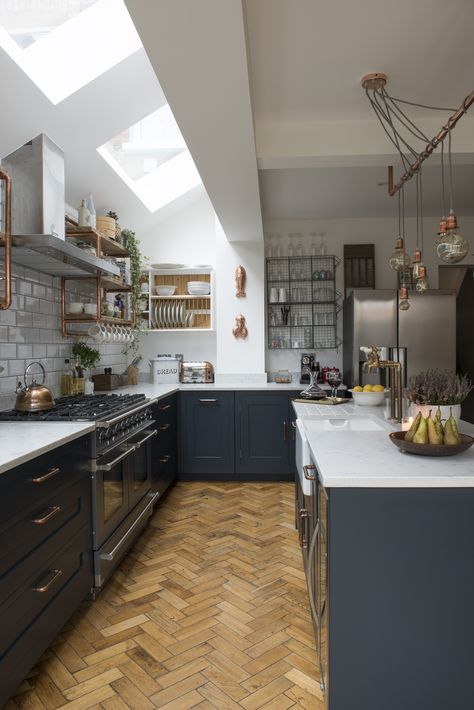 Immerse yourself in a cozy grey farmhouse kitchen, complete with a pristine white countertop and a tasteful tile backsplash. Accentuating the charm are glass bubble lamps and captivating artworks, adding a touch of personality to the space: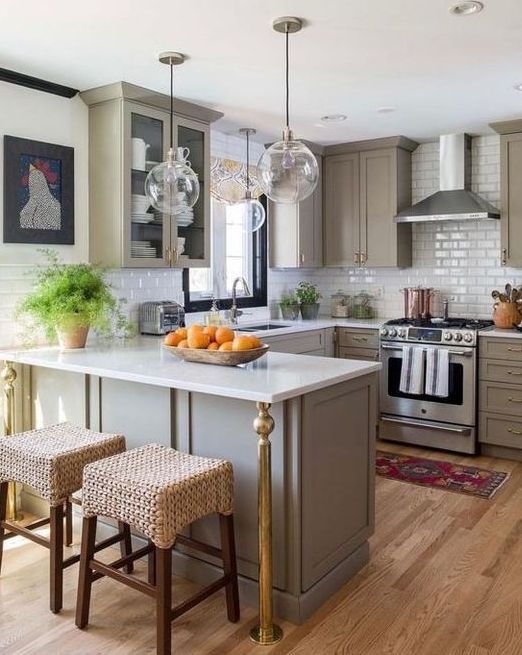 Behold a stunning U-shaped kitchen, adorned in a beautiful green hue. The space is enhanced by white countertops, a mesmerizing geometric ombre tile backsplash, and exposed wooden beams, creating a harmonious blend of natural elements and modern aesthetics.