15 Outdoor Sofa Alternatives to Upgrade Your Seating
Looking for a unique and cozy way to upgrade your outdoor living space? Forget the traditional weather-resistant sofa and consider outdoor sofa alternatives! While a sofa may be the first thing that comes to mind, there are plenty of other options that are just as spacious and inviting. Whether you opt for a built-in seating option or a movable bench, there's an outdoor sofa alternative out there that's perfect for you. So why settle for a boring sofa when you can add some personality and flair to your backyard? Check out some of our favorite outdoor sofa alternatives below and get inspired!
#1 Build a brick bench with a wooden seat and brick frame for a cool and unique design.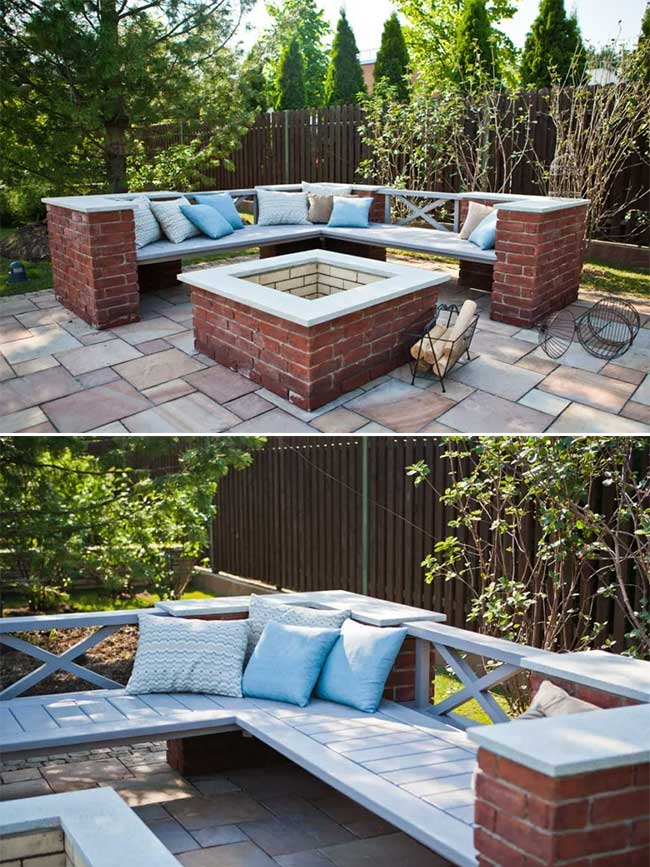 #2 Build a bench using cement and paint it for a stylish and sturdy outdoor seating option.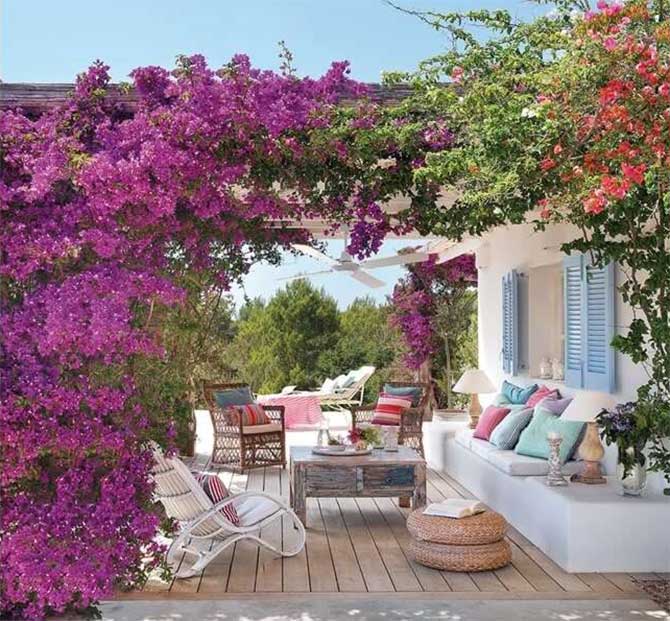 #3 Enhance your deck or patio with a bench/planter combo that looks great and offers seating.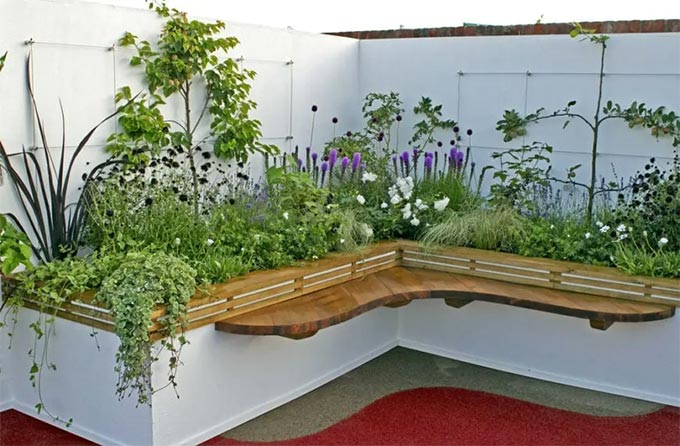 #4 Add some coziness to your home's outdoor space by bringing out a day bed for lounging in the sun.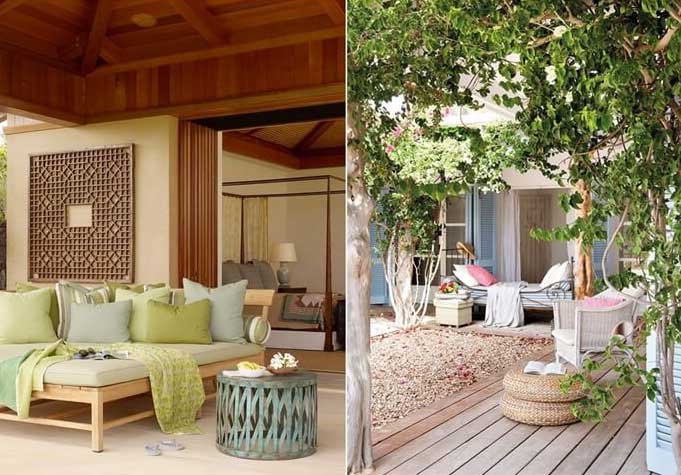 Image via:  houzz
#5 Give your patio a modern feel by installing a built-in bench for comfortable and chic seating.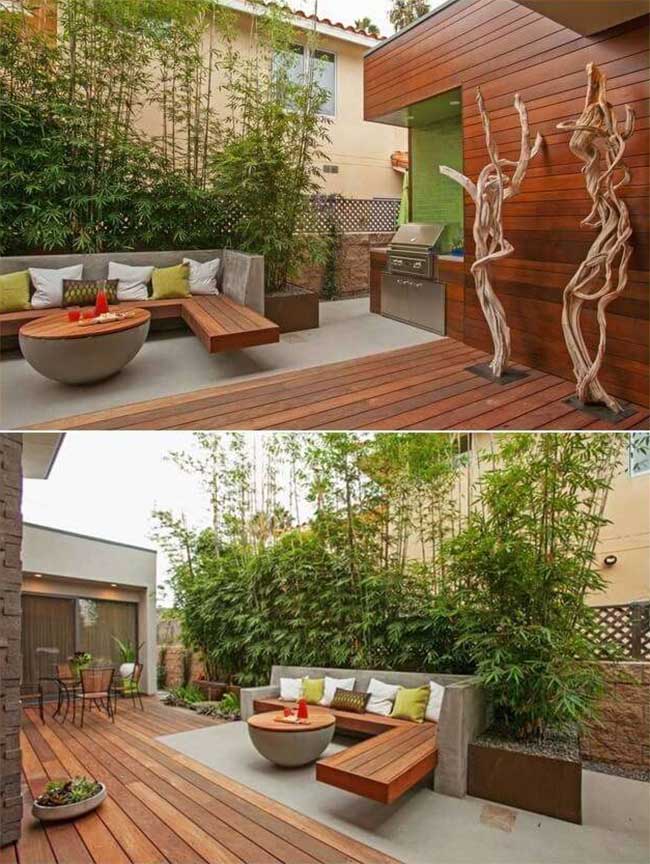 Image via: houzz
#6 Upgrade your backyard with a cool circular bench, like this one, that is perfect for entertaining.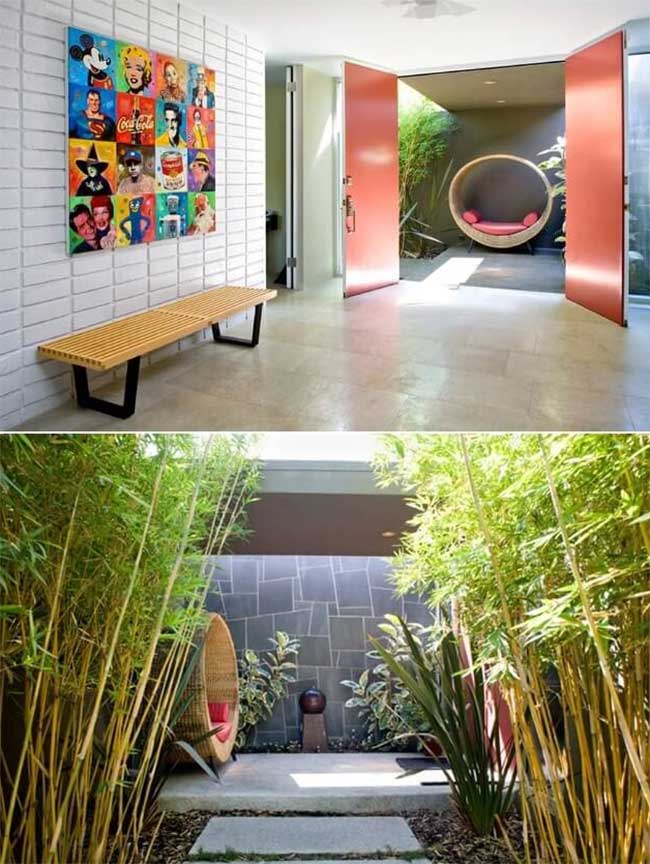 Image via: houzz
#7 Create a unique outdoor seating area by building a cool platform with concrete and wood.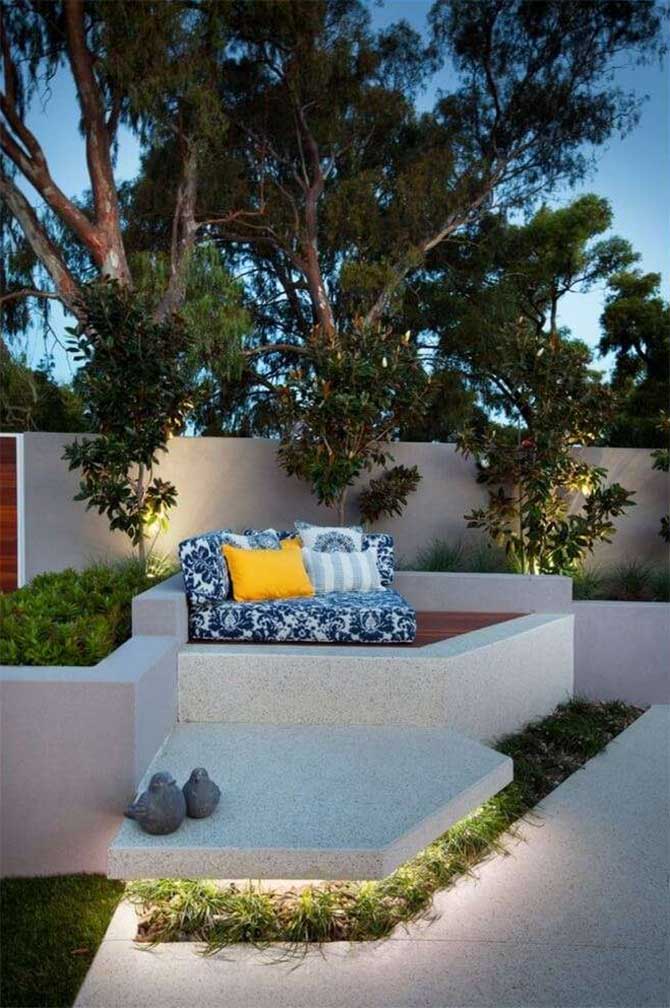 Image via: houzz
#8 Enjoy quality time with family by building a cool sunken bench for a cozy and intimate atmosphere.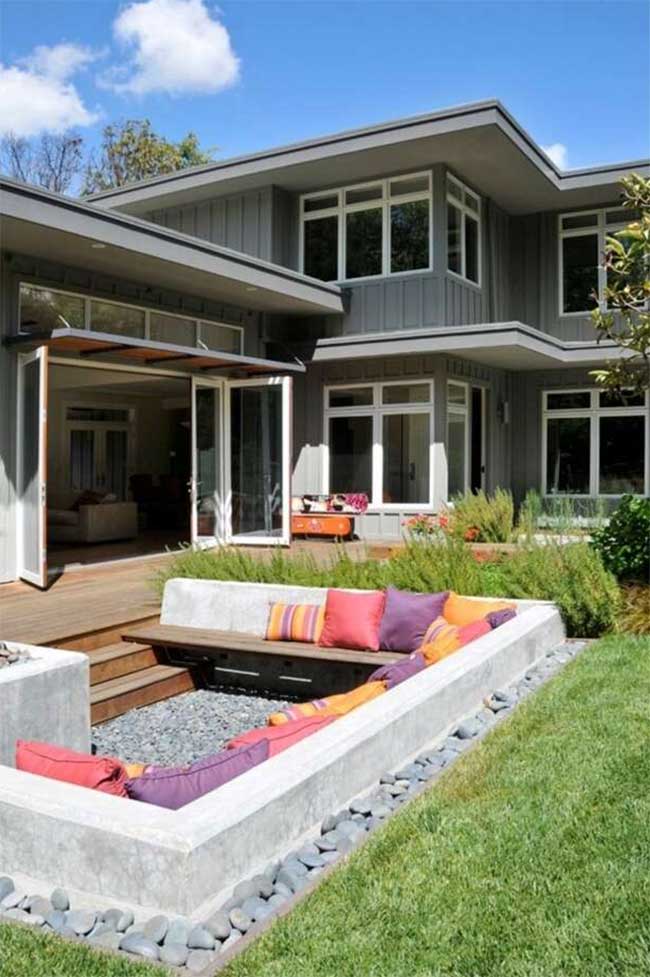 Image via: houzz
#9 Add a touch of architectural elegance to your patio or garden with a curved bench covered with tiles over a leaf-shaped deck.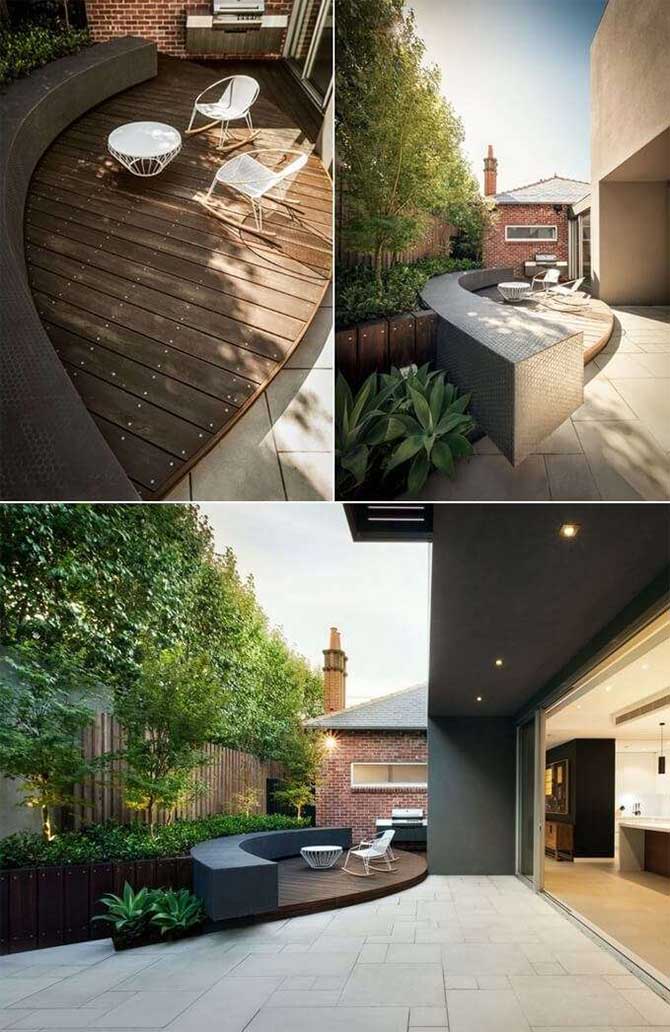 Image via: houzz
#10 Transform your outdoor space into a cozy sleeping area by putting mattresses on a long raised wooden deck.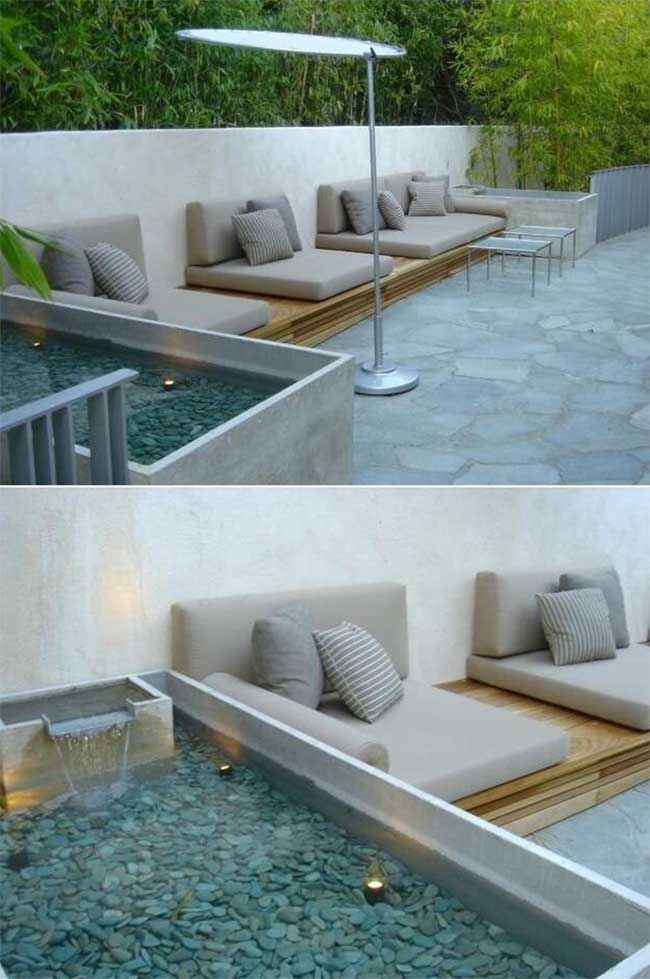 Image via: houzz
#11 Bring a touch of natural beauty to your garden with a stone bench featuring comfortable cushions.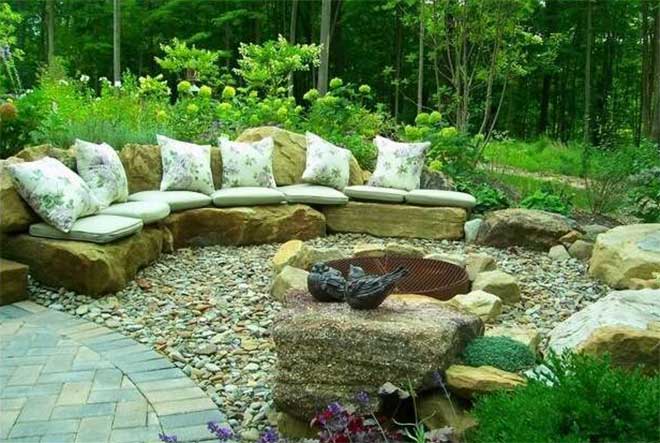 Image via: houzz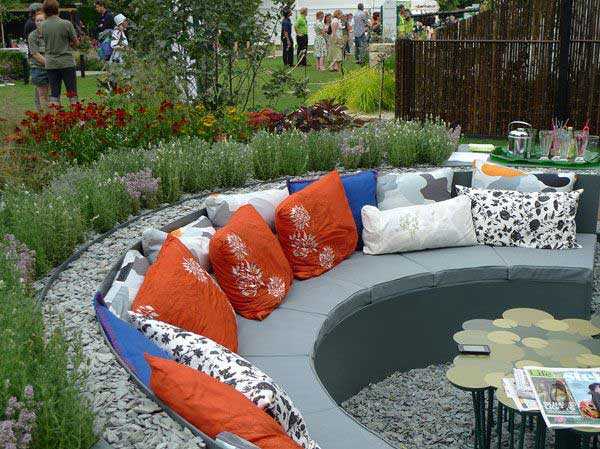 #12 Elevate your outdoor decor with an elegant wicker bench that is perfect for relaxing and entertaining.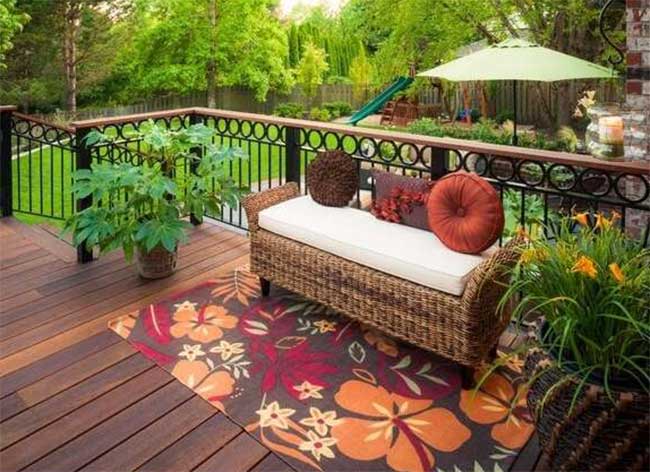 Image via: houzz
#13 Build a cool platform around that gorgeous tree.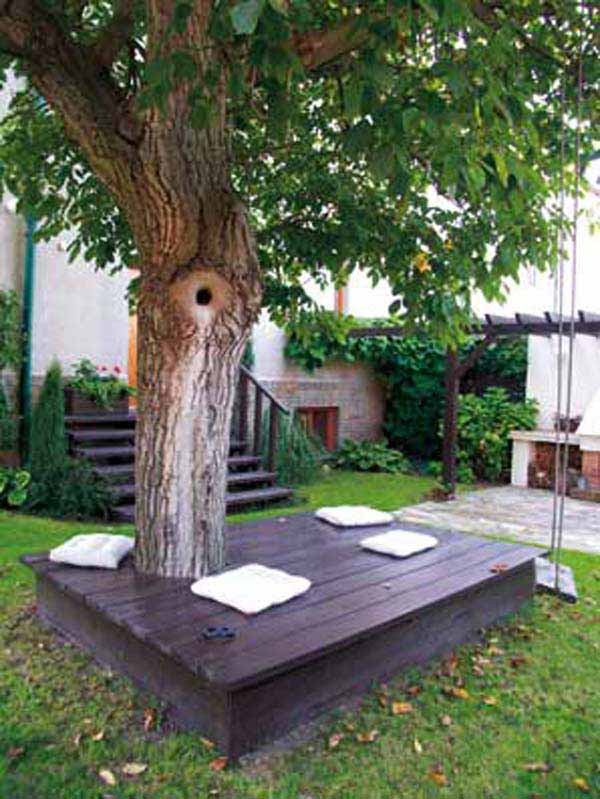 #14. Use old pallets to create a great outdoor sitting area.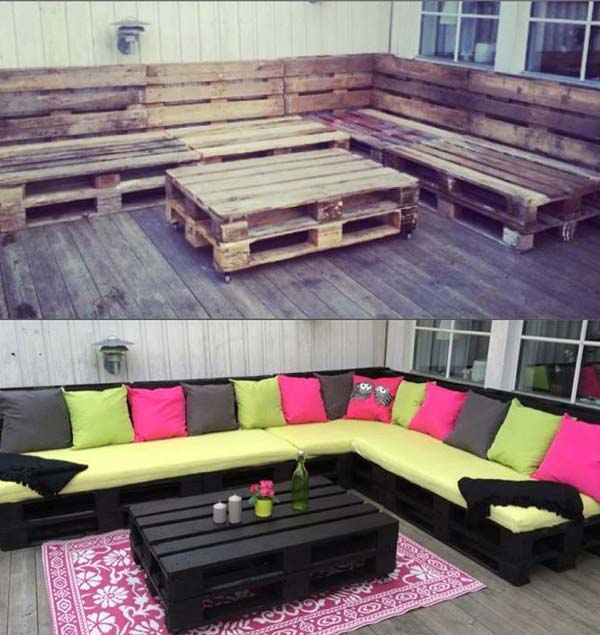 #15 Create a cozy seating area on the garden bed.