23 Impressive Sunken Design Ideas For Your Garden and Yard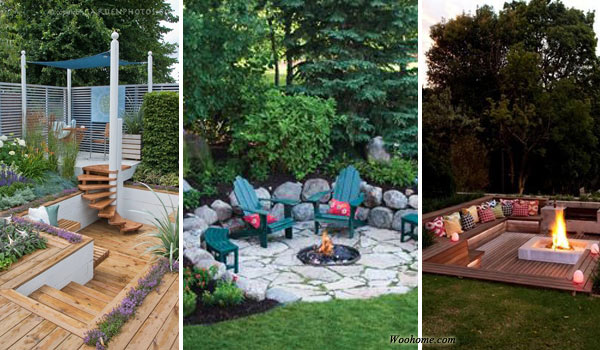 Sometimes, in order to enhance comfort and aesthetics, we often incorporate a sunken space into our yards and gardens. This is especially necessary when dealing with sloped terrains, where a sunken area can be created to seamlessly integrate with the topography.
Regardless of the reasons behind it, a sunken structure cleverly overcomes the limitations of the land, while simultaneously adding a sense of comfort and artistic appeal to our outdoor spaces. In this article, we have compiled 23 inspiring sunken design ideas for you. Prepare to be amazed by the numerous creative ways in which you can incorporate a sunken area into your yard or garden. Enjoy exploring these ideas!
1. Cozy Deep Sunken Lounge Retreat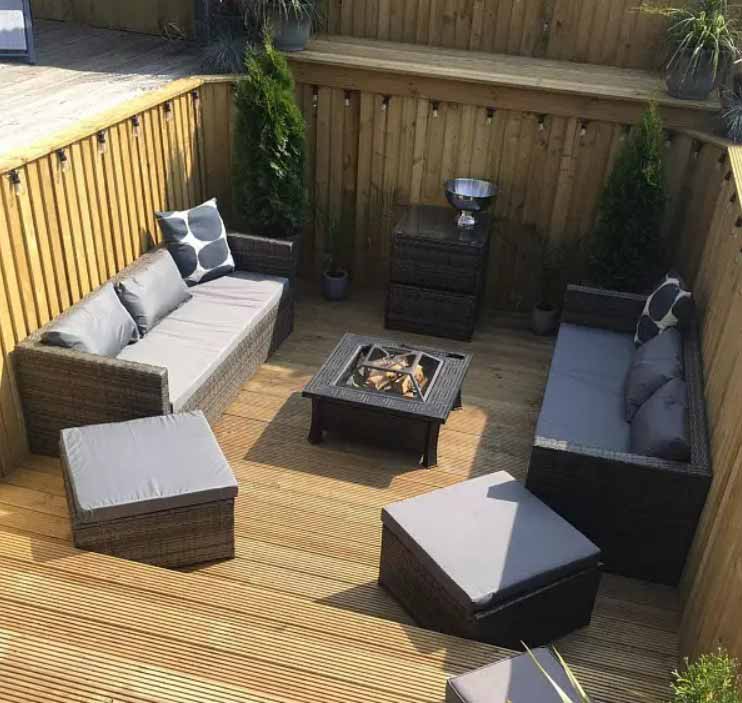 Step into this sunken seating area that offers both depth and comfort, providing a secluded space separate from the rest of your garden. It's an ideal choice when privacy is a concern, as the design minimizes noise transmission, ensuring a peaceful experience.  Source @makingmulberrycottage
2. Lush Green Oasis Seating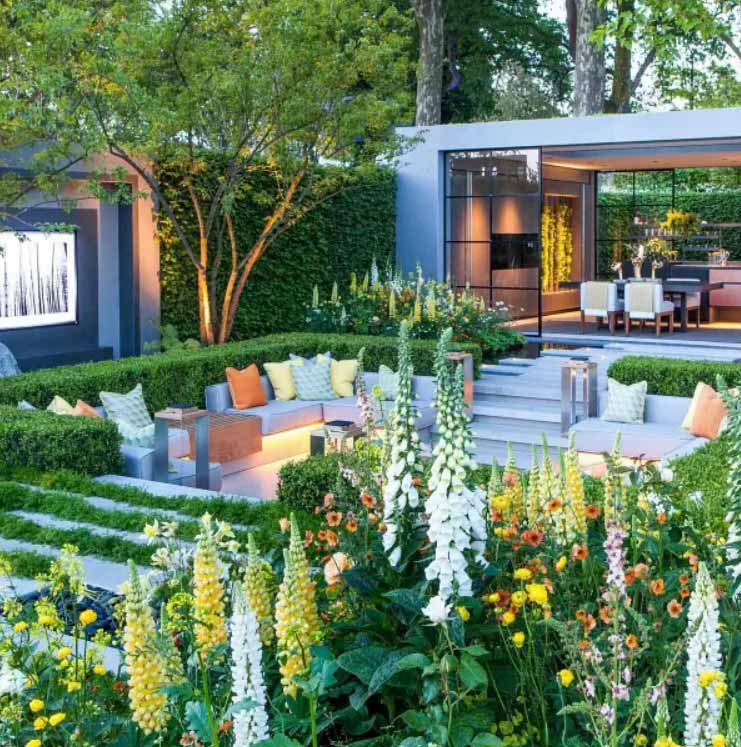 If you adore abundant greenery, then this seating area surrounded by hedges is perfect for you. The hidden garden ambiance, coupled with cozy lighting beneath the benches, creates an instantly inviting atmosphere.  @haydesigns.co.uk
3. Spacious Sunken Seating with Refreshments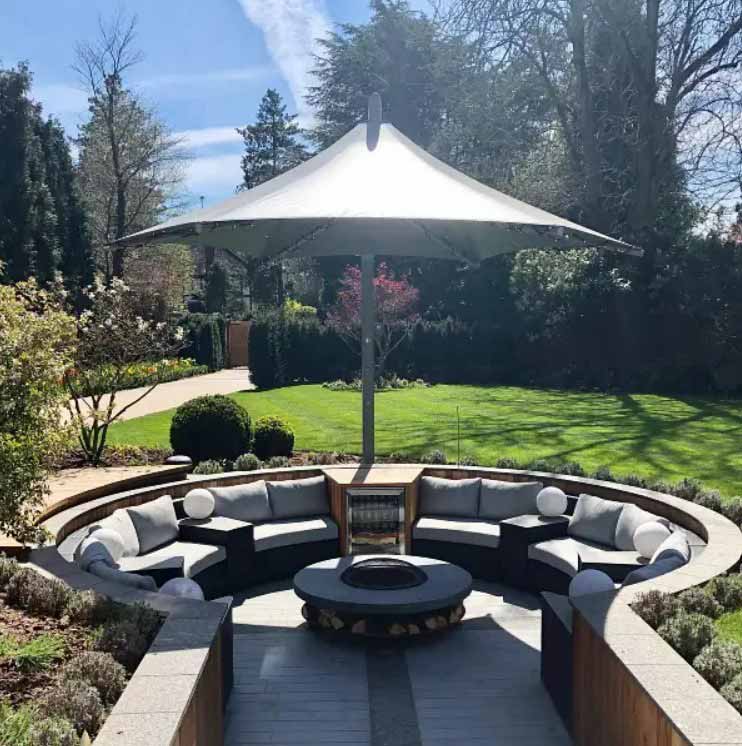 Unlike other seating areas, this one features wide chairs, allowing for ample personal space. Additionally, it includes a convenient built-in fridge, perfect for quick beverage refills and keeping your refreshments close at hand.  @snowgooseinteriors
4. Contemporary Urban Sunken Seating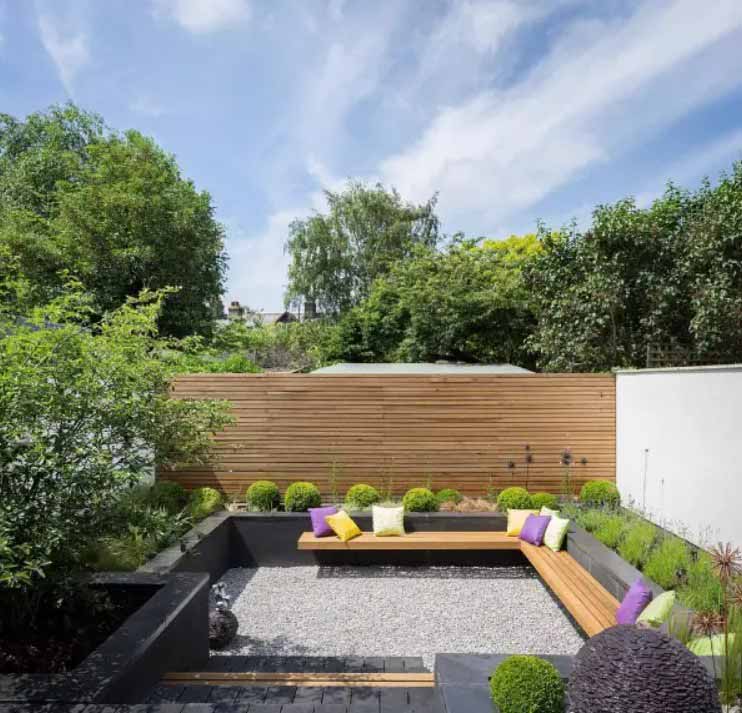 Transform your urban garden with this modern seating area. The combination of a horizontal slat fence and wall offers privacy, while vibrant cushions and numerous shrubs add a splash of color to this corner oasis.  @mooiarchitecture
5. Sheltered Sunken Seating Haven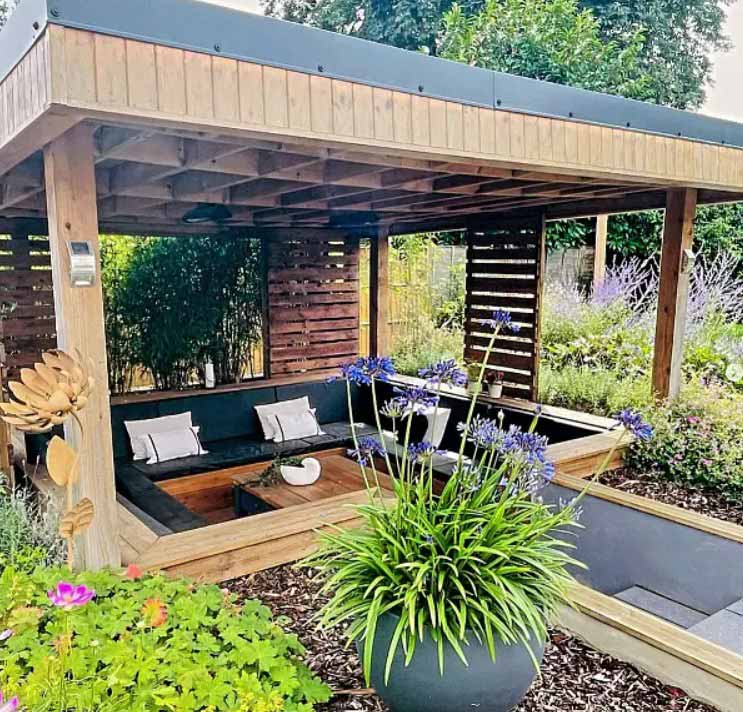 Experience the perfect retreat, whether rain or shine! This wooden pergola provides privacy and protection from the elements, making it an ideal spot to relax on warm days, regardless of the weather.    @sherinegridesign
6. Secluded Sunken Seating with Natural Elements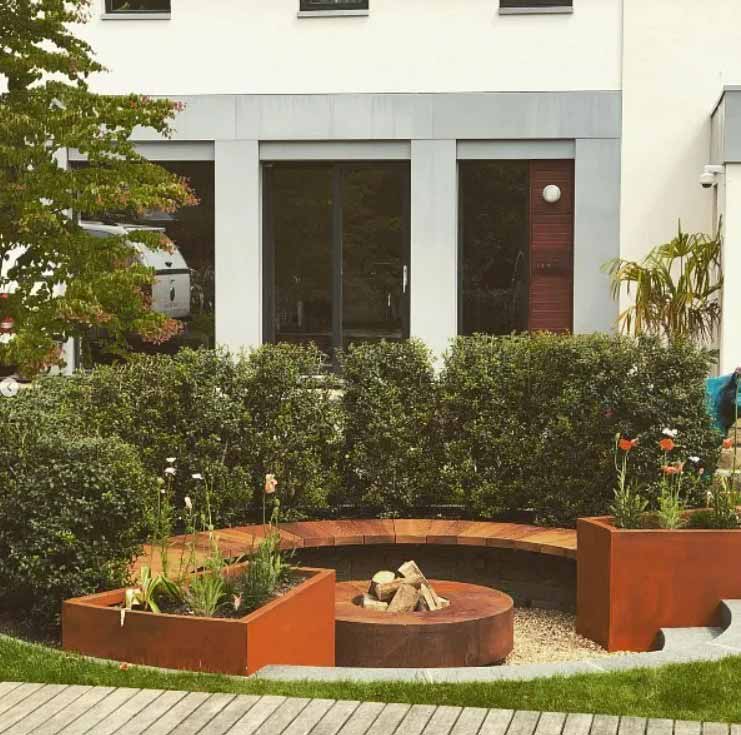 Indulge in the privacy of this semi-circle bench, enveloped by a green hedge. What sets this sunken fire pit apart is its thoughtfully crafted design, incorporating various materials.
The fire pit and plant boxes are made of metal, while the seating is crafted from wood, and the wide steps are made of stone.  @markmillerlandscapes
More Ideas for a Charming Sunken Garden and Patio:
When creating a sunken area instead of a flat garden, there are a few important things to keep in mind:
Walls: The walls surrounding your sunken garden should be strong enough to hold back the surrounding ground. The type of wall you choose depends on how deep you plan to dig for your garden.
Drainage: Nobody wants their sunken garden to turn into a pool after every rain. Good drainage is crucial, so it's a good idea to consult a landscape designer about this aspect.
Depth: A sunken garden doesn't have to be excessively deep. Sometimes, simply lowering a section of the patio or lawn can create an interesting and cozy space that stands out from the rest of the garden.
Seating: Consider how you'll provide seating in your sunken garden. One popular option is to use the retaining wall as a bench backrest, for instance.
Outdoor heating: If you're thinking of adding an outdoor fireplace, firepit, or kitchen to your sunken garden, consider their placement and how to direct smoke away from the seating areas.
Plant Selection: Choose plants that thrive in the specific conditions of your sunken garden, such as the amount of sunlight and moisture levels. Consider using plants with different heights and textures to create visual interest.
Lighting: Enhance the ambiance of your sunken garden with strategic lighting. Consider installing outdoor lighting fixtures that illuminate the seating areas, pathways, and key features of the garden, allowing you to enjoy the space even after sunset.
Access: Ensure easy access to your sunken garden by incorporating steps or a gentle slope. This will make it convenient for you and your guests to navigate the space comfortably.
Privacy: If privacy is a concern, think about incorporating hedges, trellises, or decorative screens to create a sense of seclusion in your sunken garden. This will help you create a tranquil oasis away from prying eyes.
Water Features: Consider adding a water feature such as a small pond, fountain, or waterfall to your sunken garden. The soothing sound of running water can enhance the ambiance and create a serene atmosphere.
The most important thing is to design your sunken garden in a way that reflects your personal style and creates a relaxing and inviting space for you to enjoy. Don't be afraid to let your creativity shine and make it a truly unique and beautiful retreat within your outdoor area.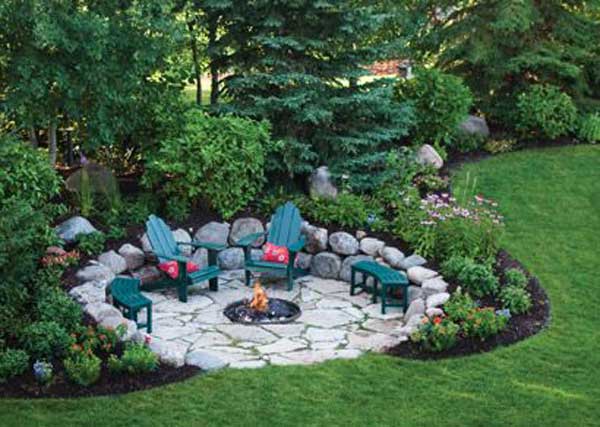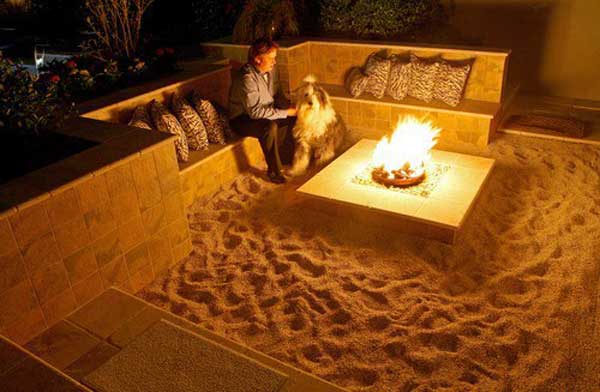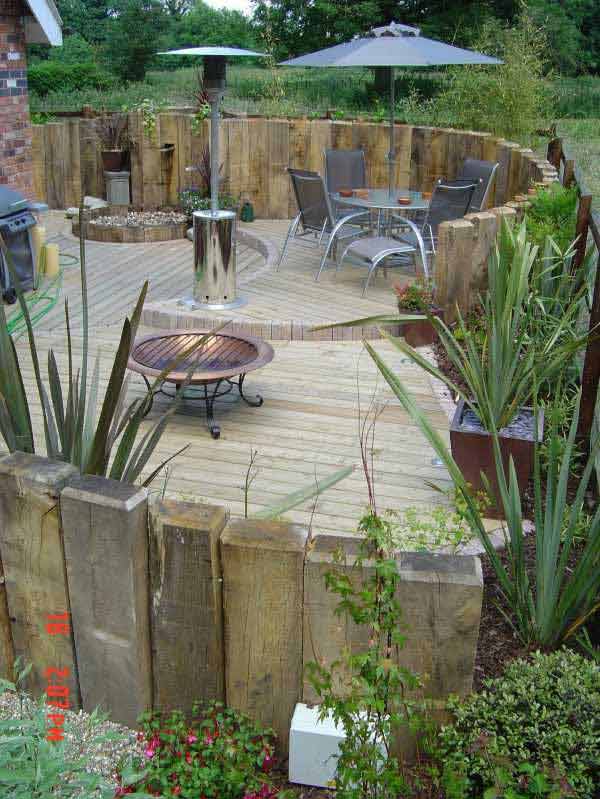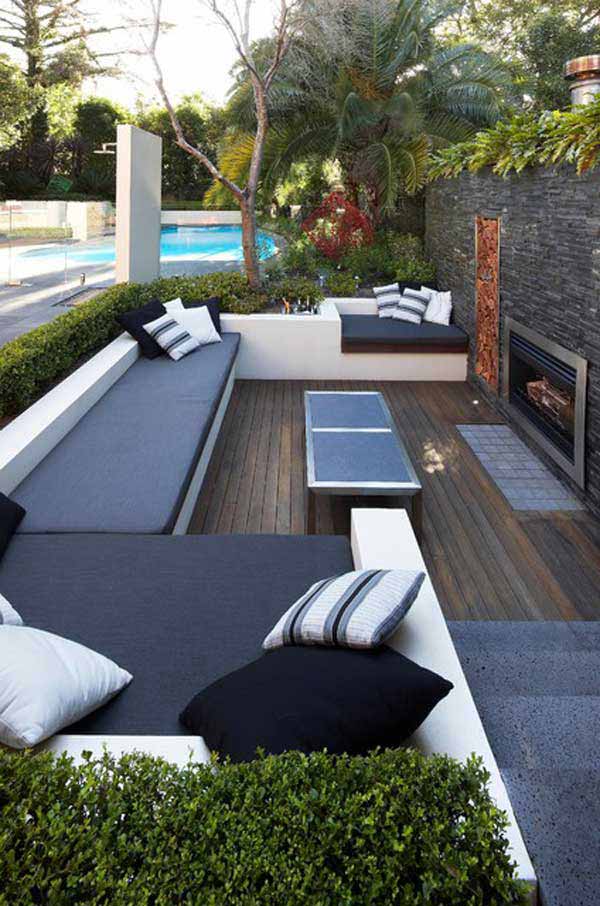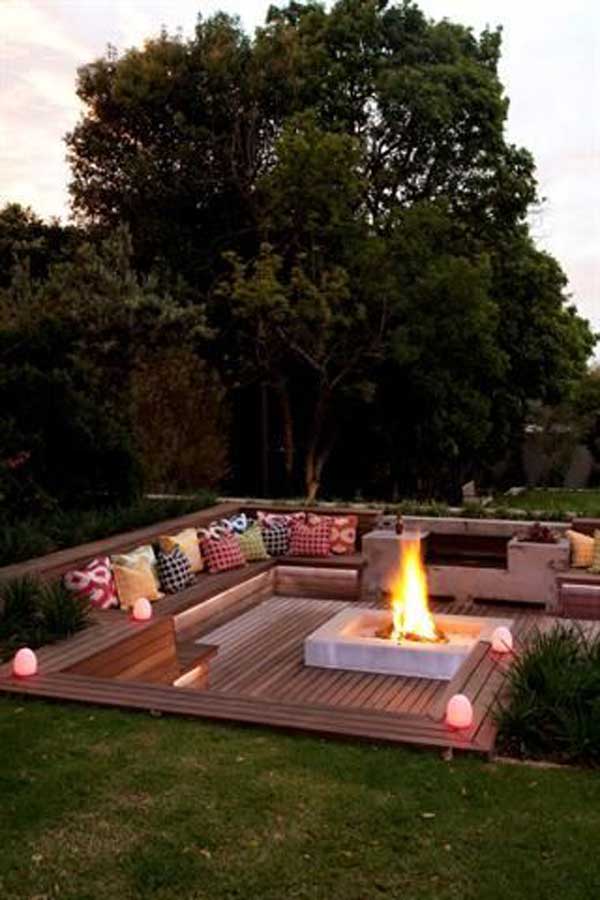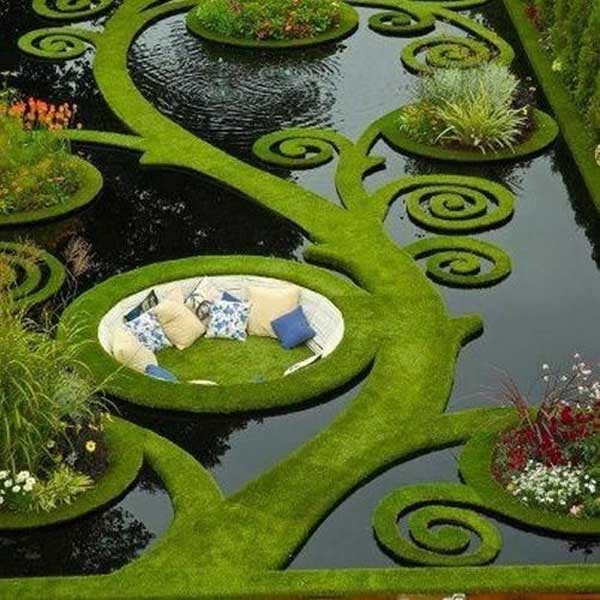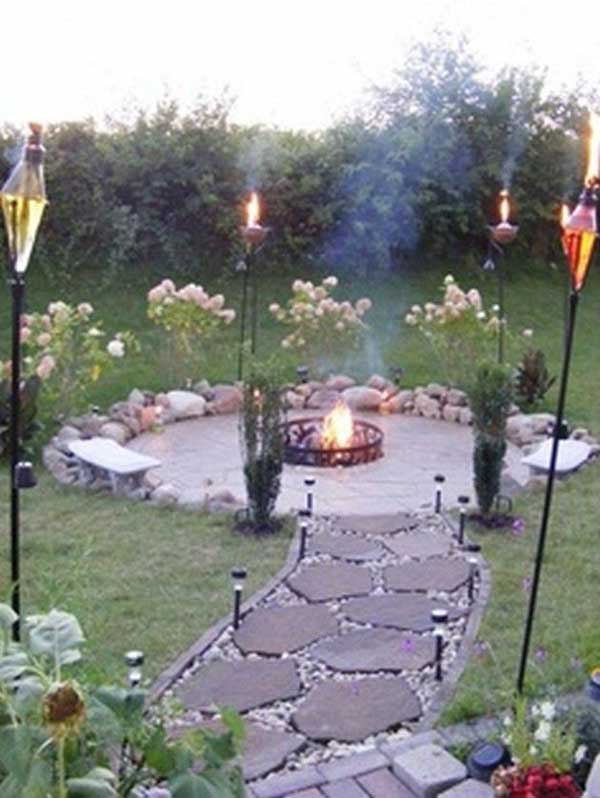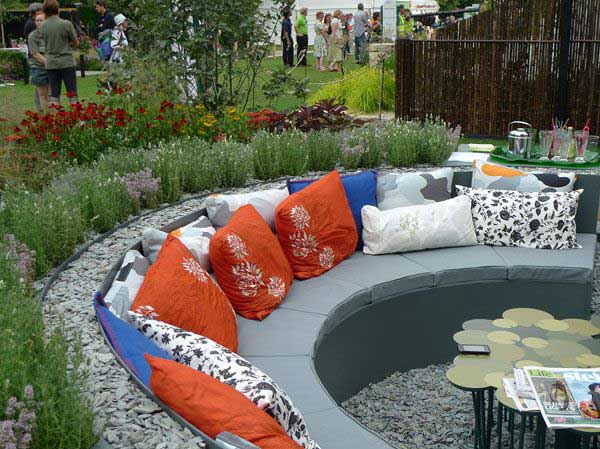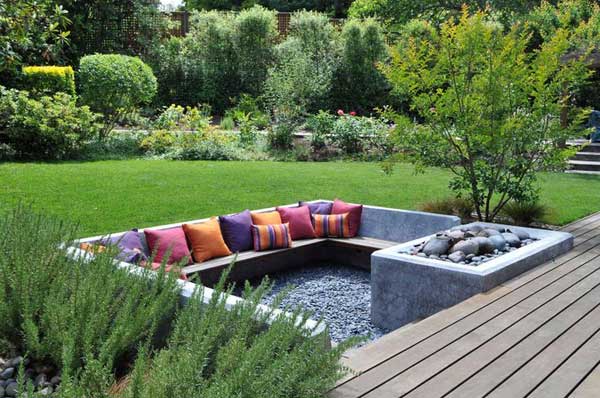 Source: awarchitect.com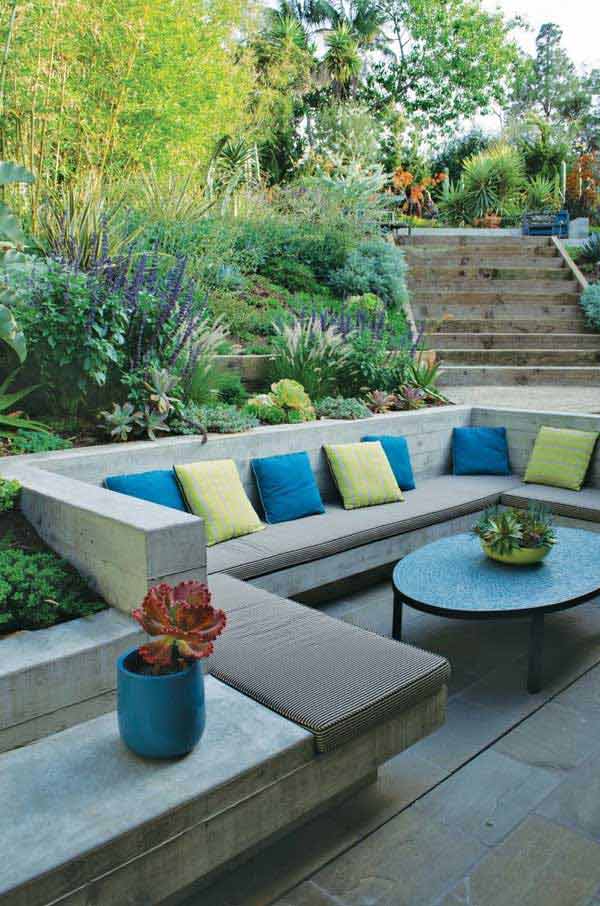 Source: gardenista.com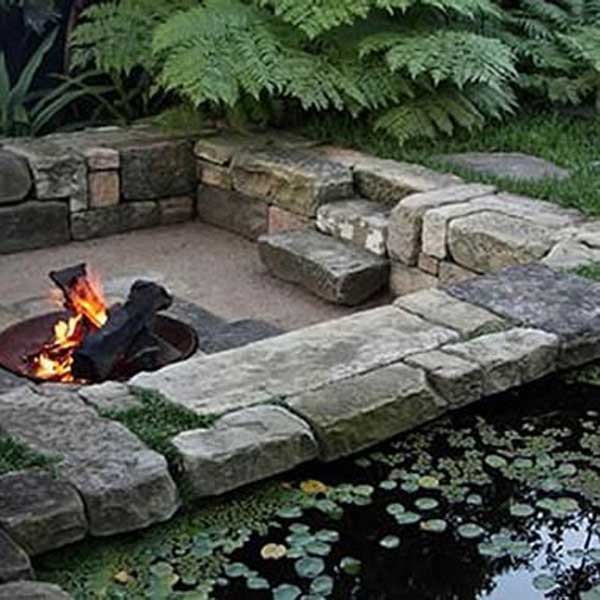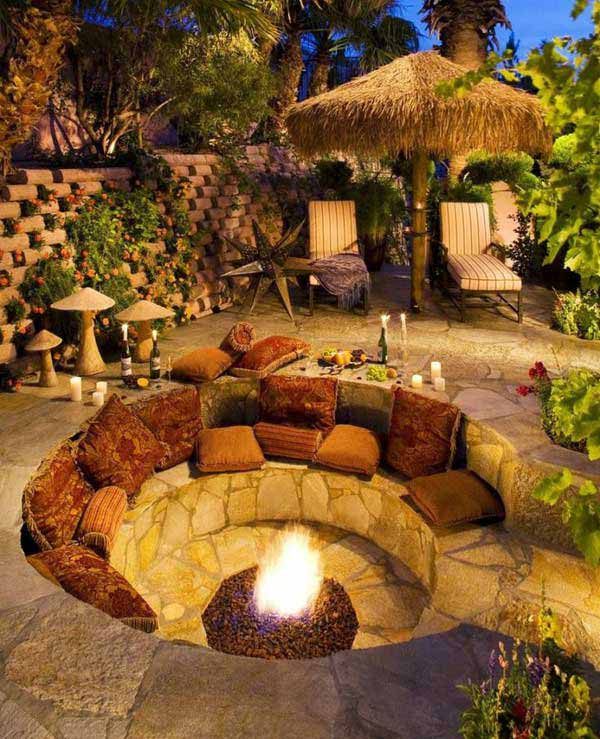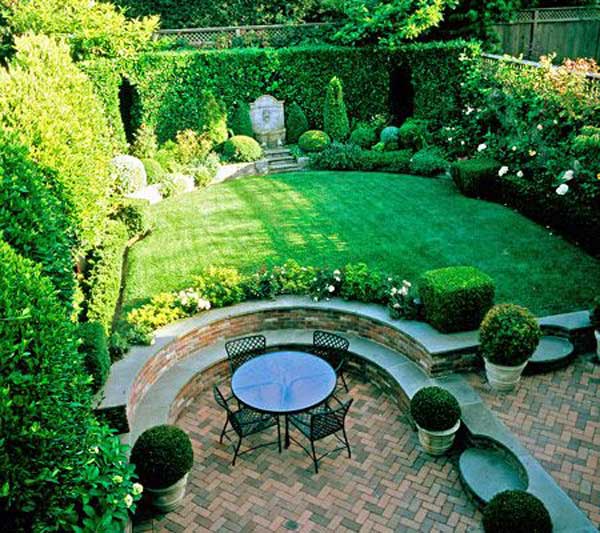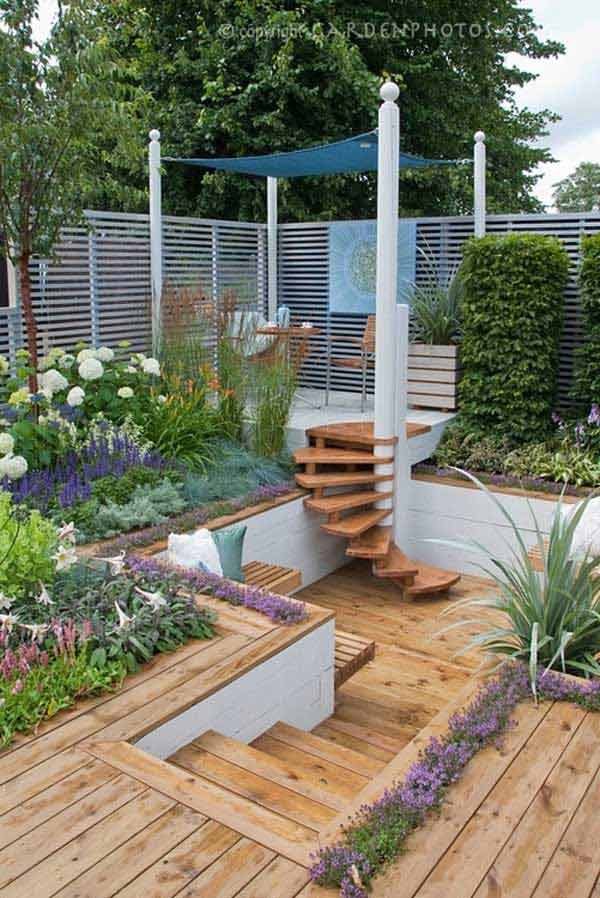 Source: photoshelter.com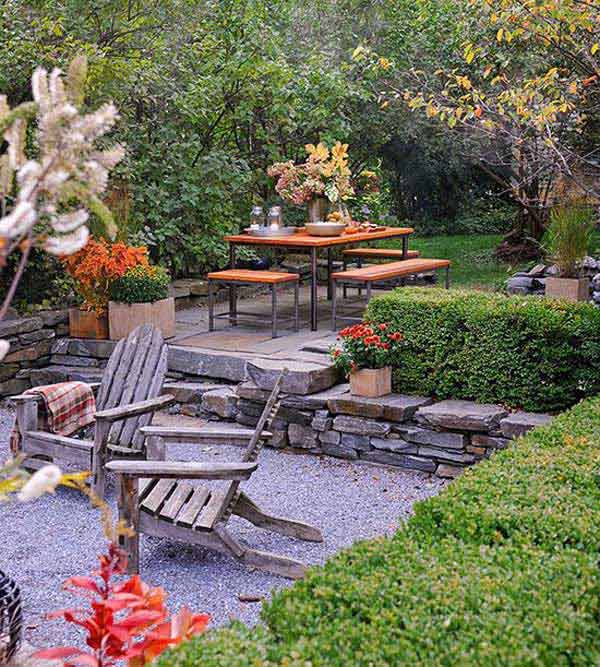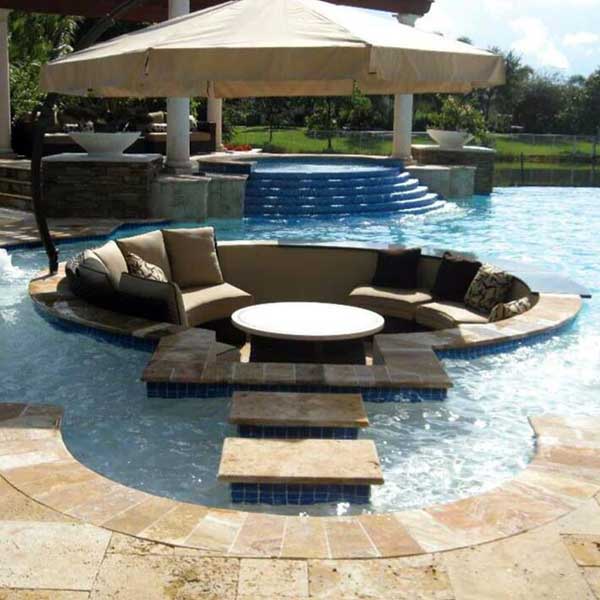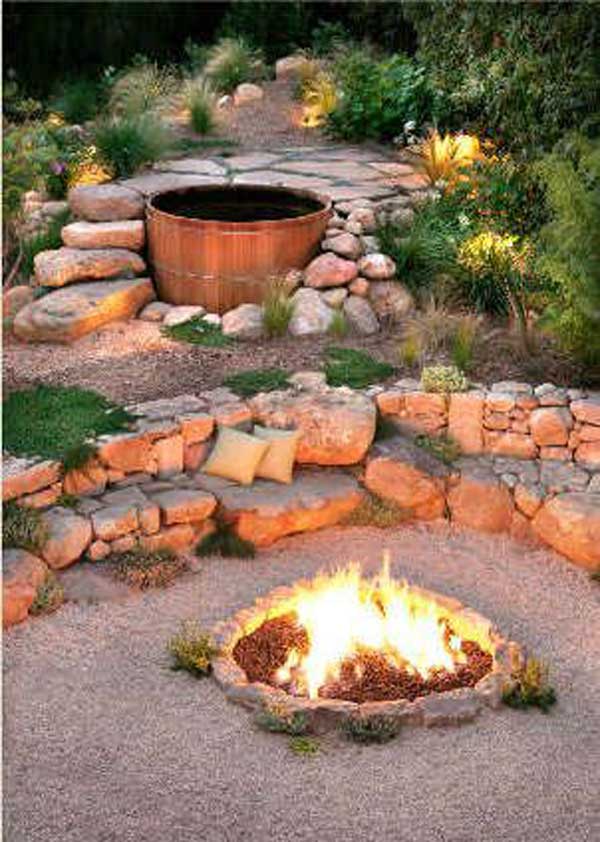 Source: gracedesignassociates.com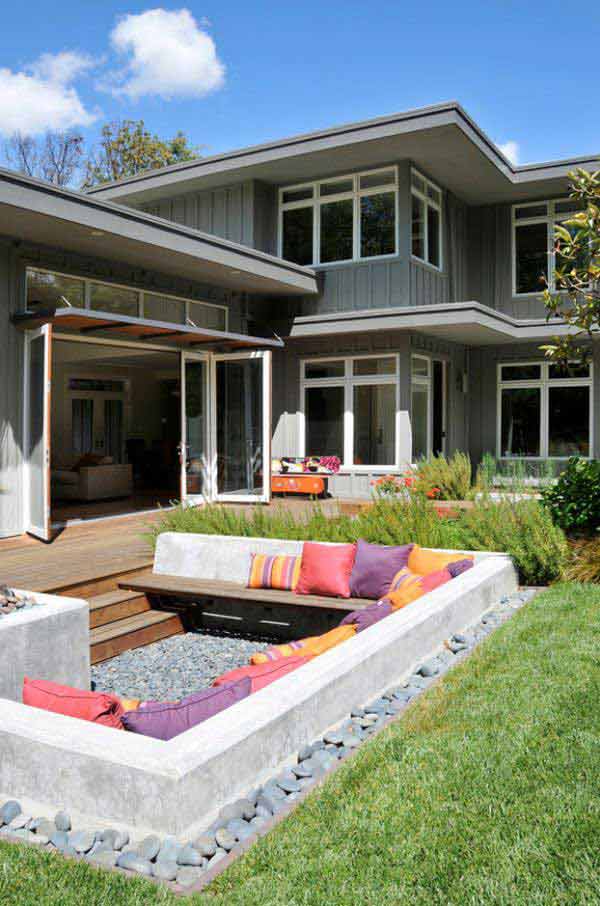 Source: awarchitect.com