32 Simple Rustic Homemade Kitchen Islands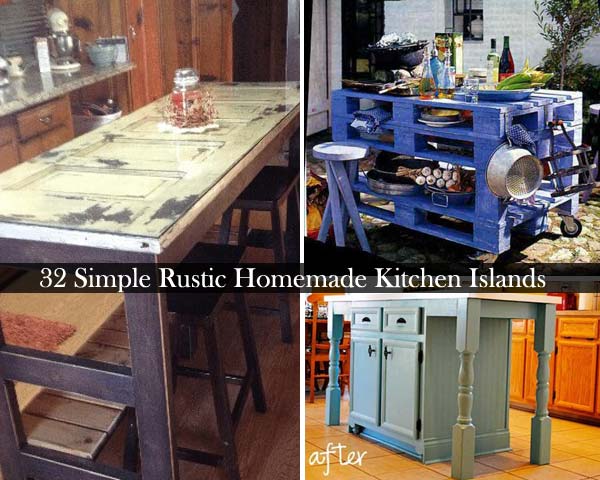 It can be said that kitchen is the heart of a family, and the kitchen island is the center of the heart. It can meet all your needs such as cooking, dining and entertaining. But other than that, you shouldn't ignore its role of decor. If you think your kitchen is a bit dull and boring, you can do something to change it. Then replacing your old kitchen island is the best way. The kitchen island with a creative style can easily become the focal point of kitchen that can make you forget other shortcomings of the kitchen.
Here we introduced you the design of rustic style. Whether you are a lover of rustic décor, bringing a rustic feel into your modern kitchen will produce an unexpected and surprising result. Rough stones, shipping pallets, crates or the old doors are all the amazing materials to make your rustic island. If you like crafting, you even can turn the old cabinet that you are planning to throw away into an elegant and delicate island. Don't go away. We are sure that the following island examples can let your kitchen stand out.