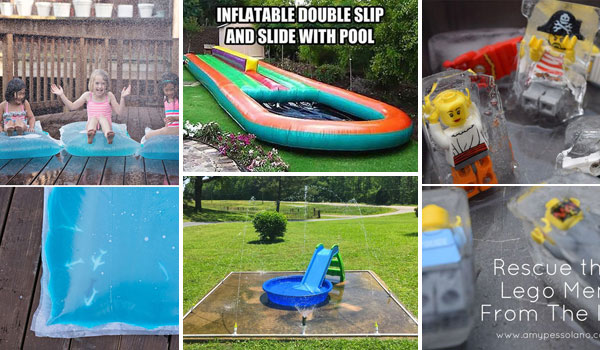 If you like me don't have a large backyard to arrange a swimming pool for your children, it doesn't mean that have no idea to keep the kids cool on hot afternoons. To help the little ones stay playing outdoors during the hot summer, here are some economical and fun DIY projects to help beat the awesome heat. Take a look at below list and get inspired!
1. This easy and inexpensive splash pad from PVC pipes will let kids enjoy hours of water fun.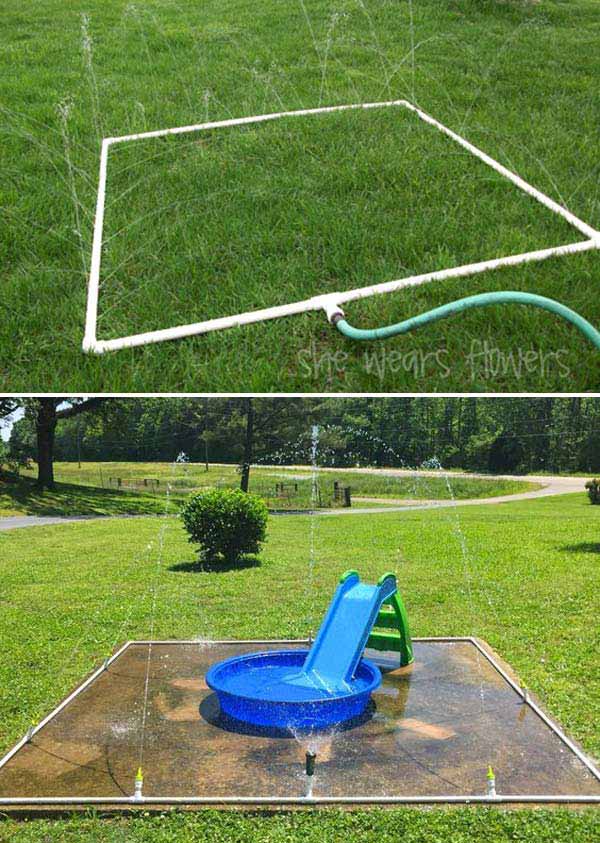 Get Tutorial here ====> (1)myhomespunthreads.blogspot.ca    (2)littlewhitehouseblog.com
2. Build a wash for the kids to enjoy an afternoon cooldown.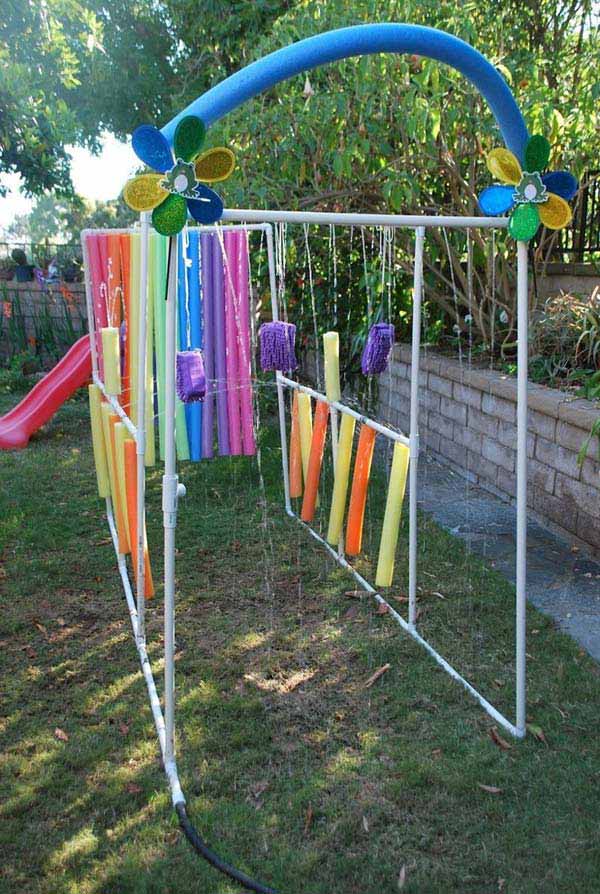 Get Tutorial here ====> familylicious.com
3. Turn a plastic bottle into a sprinkler, and use glow sticks to make it more fun in the dark.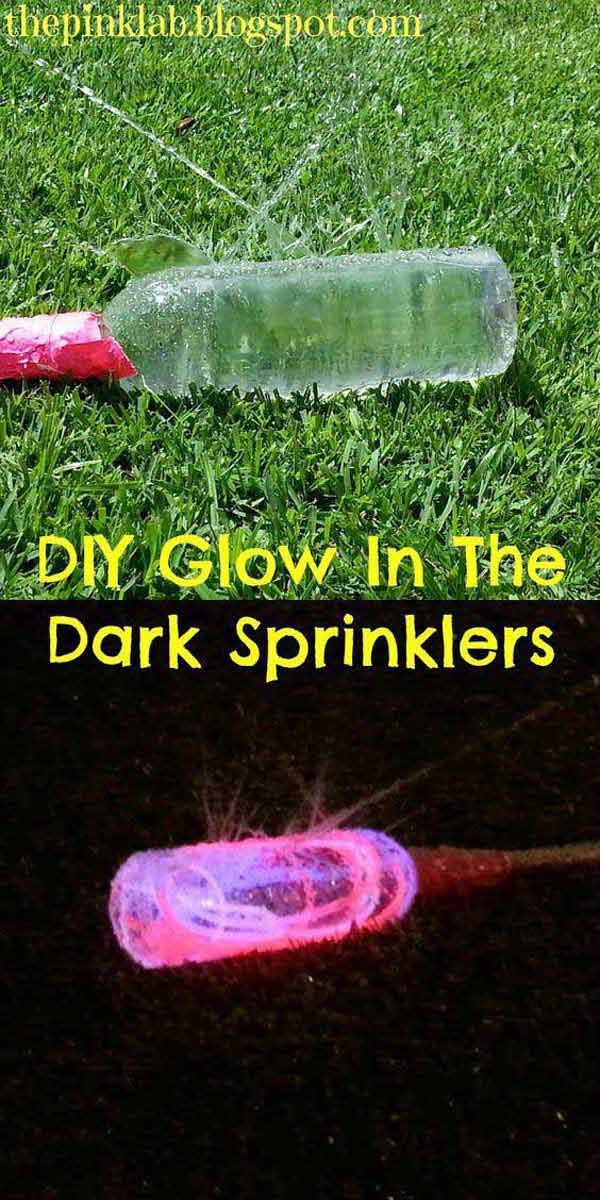 Get Tutorial here ====> thepinklab.blogspot.com
4. Funny Lego ice excavation activity will help kids keep cool in this hot weather.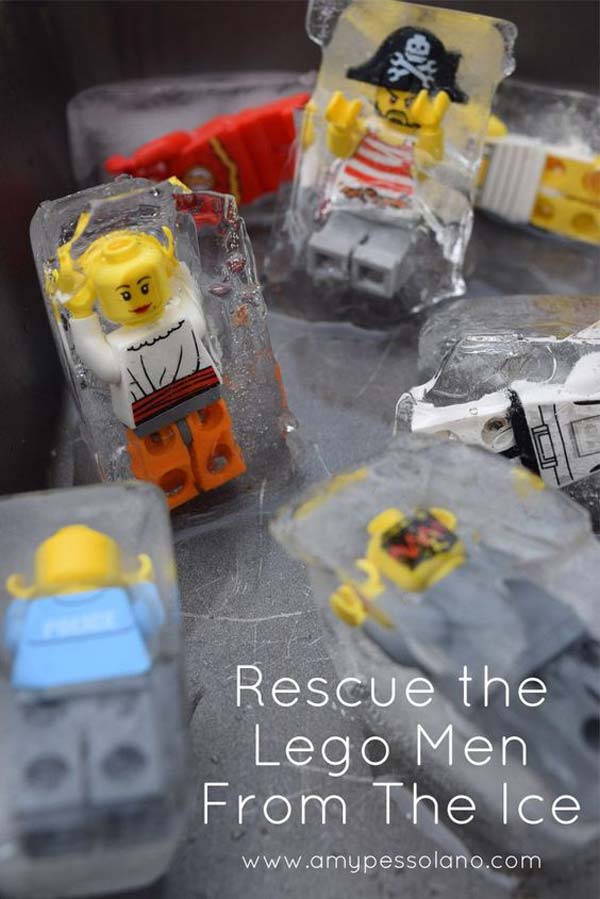 Source: amypessolano.com
5. Kids will enjoy the same fun of pool in this water blob.
Get Tutorial here ====> clumsycrafter.com
or make these mini water blobs.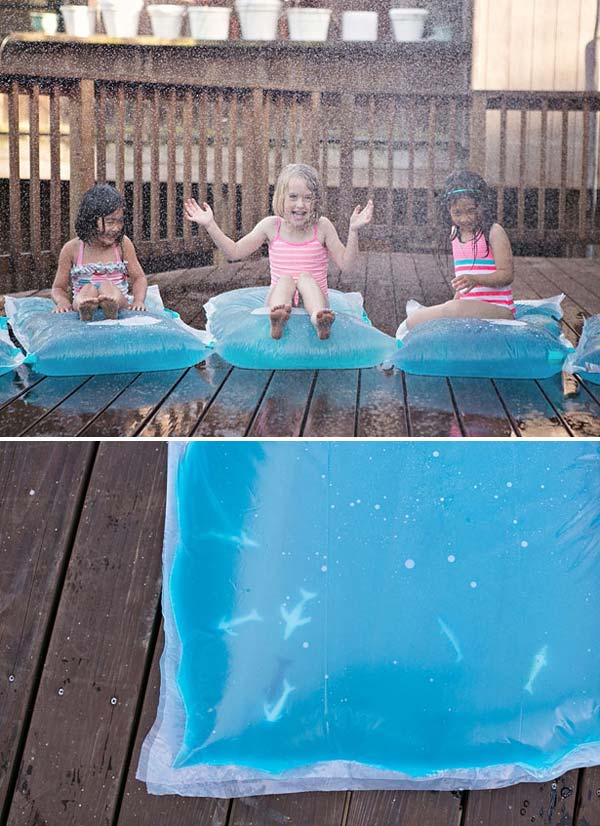 Get Tutorial here ====> hellowonderful.co
6. Play a fun game of water balloon.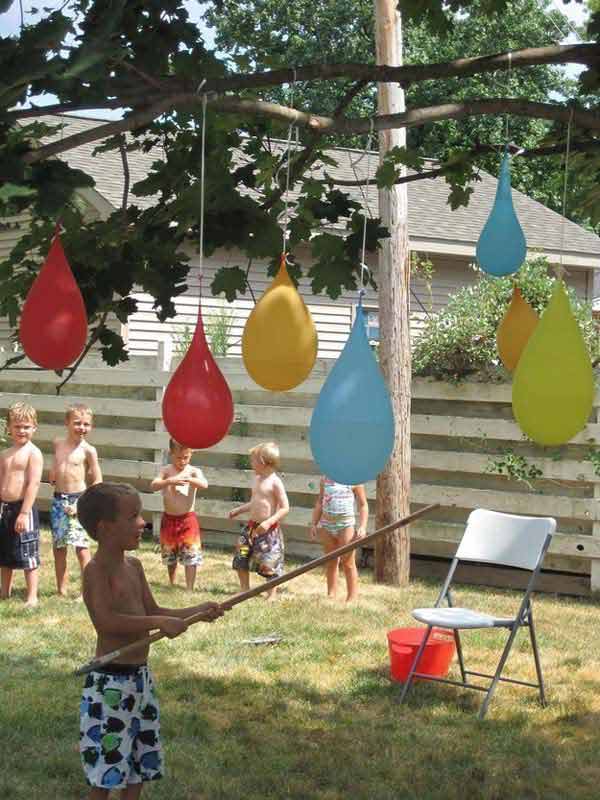 Source Unknown.
7. Built a sprinkler playground in the backyard.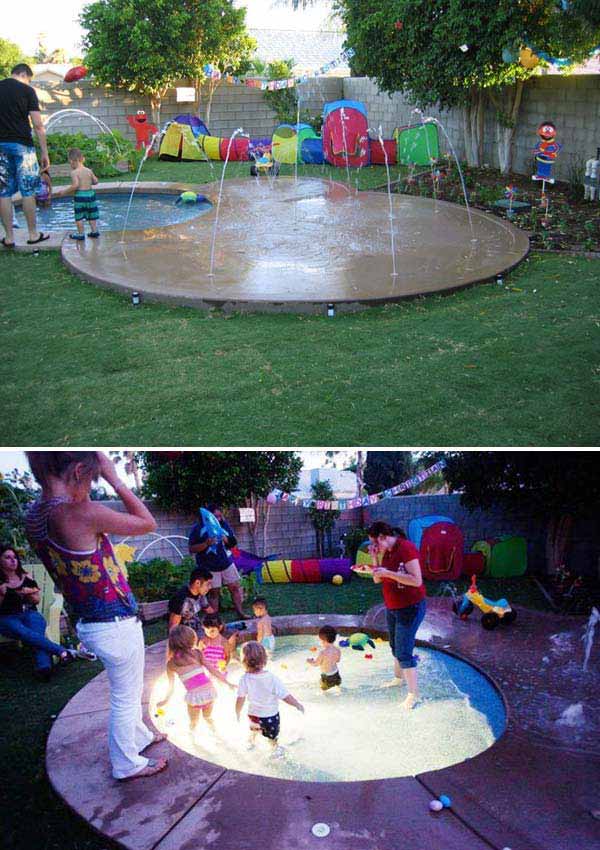 Source: apartmenttherapy.com
8. Make a simple water sprinkler with a pool noodle in a few minutes.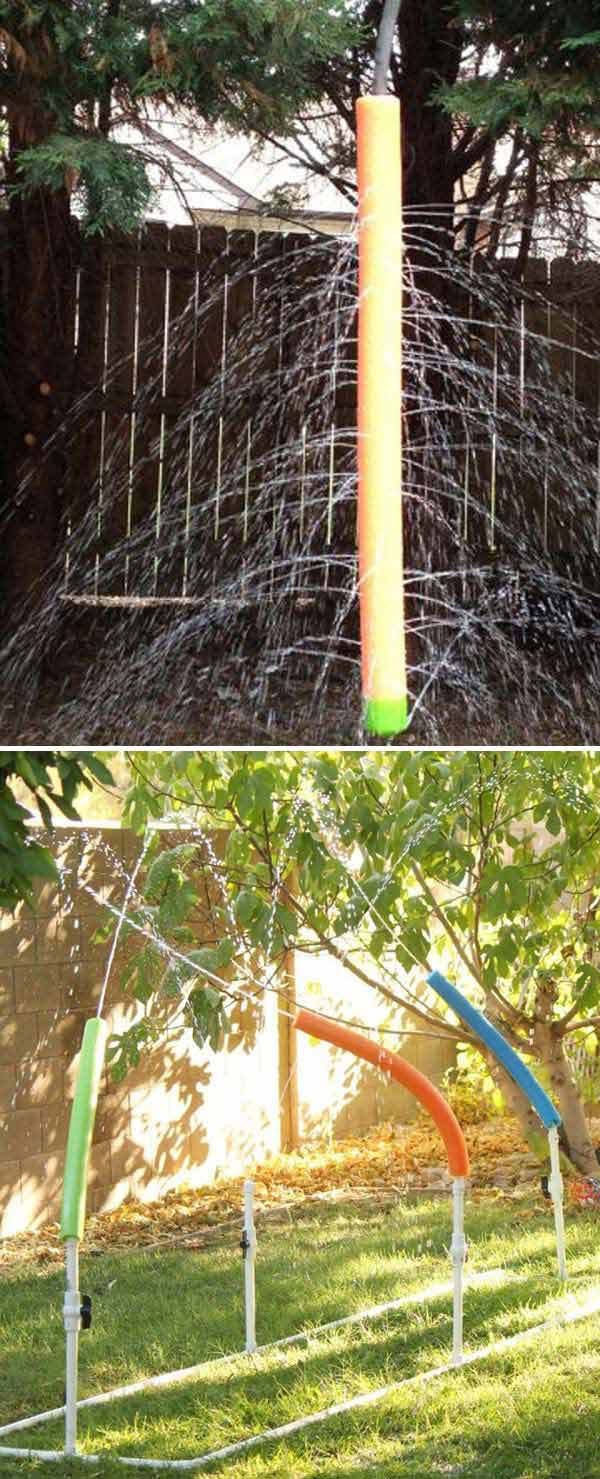 Get Tutorial here ====> (1)ziggityzoom.com    (2)momendeavors.com
9. Inflatable double slip and slide with pool.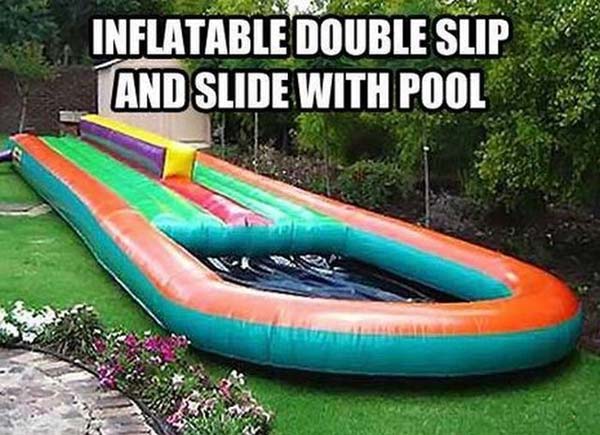 Source Unknown.
10. Put a wet tarp under the end of slide; it can be used as a splash pad.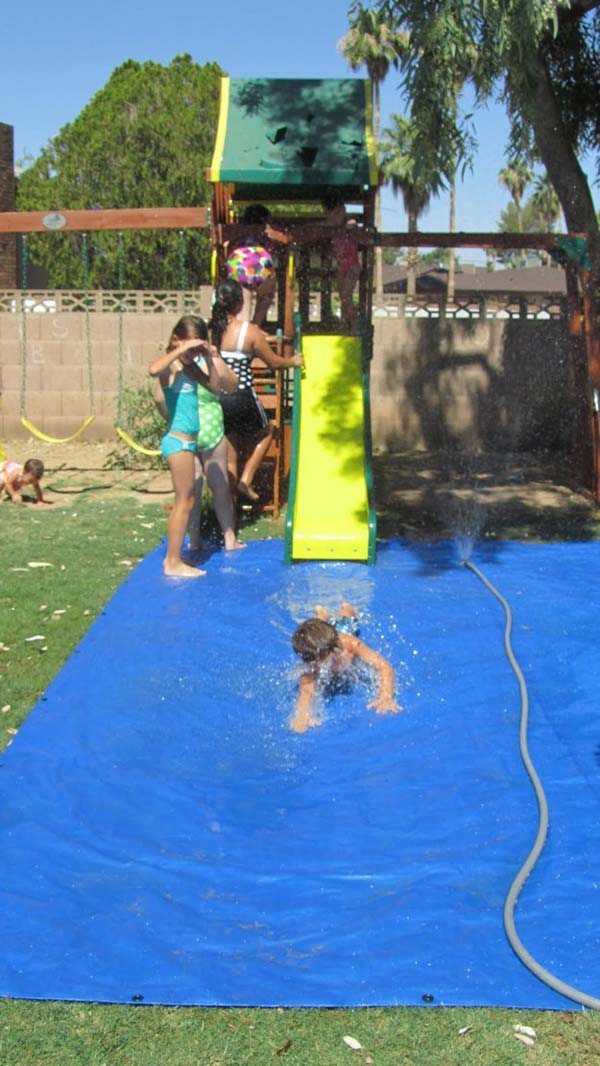 Source: littlehandsbigwork.com