12 Tiny Garden Ideas to Dress Up Your Balcony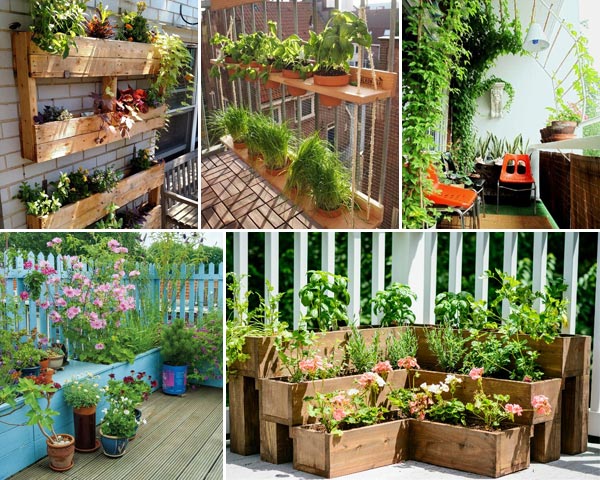 Even though you can grow some plants indoors, a beautiful garden isn't still able to be replaced. That is why many people who live in apartments invest a lot of time and energy in their only outdoor oasis – balcony! This extremely precious area is the extension of your living space and serves as a place for relaxation.
By growing flowering plants, herbs, fruits, and even vegetables in various pretty containers, an attractive balcony garden will appear in front of you. If your balcony is small, the vertical garden will be your great choice. There are a lot of inspiring ideas that help you build your vertical garden in small balconies, such as reusing old ladder, wooden pallet, and shoe organizer. It's also a good idea to use a balcony railing to create a suspended mini garden. So, just with a little time and creativity, having a surprising small balcony garden is not difficult. After all, you will enjoy your tea, coffee, a good book, and even meals in such a charming space.
1. It's also a good idea to create a combo of balcony railing bar and hanging plants stand: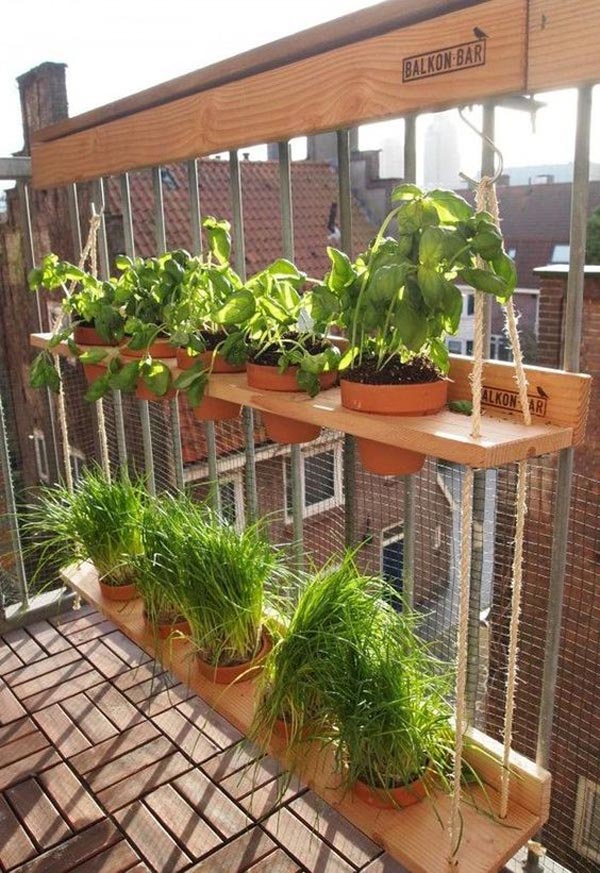 2. Hang some small terracotta pots on this planter stand made of recycled pallets: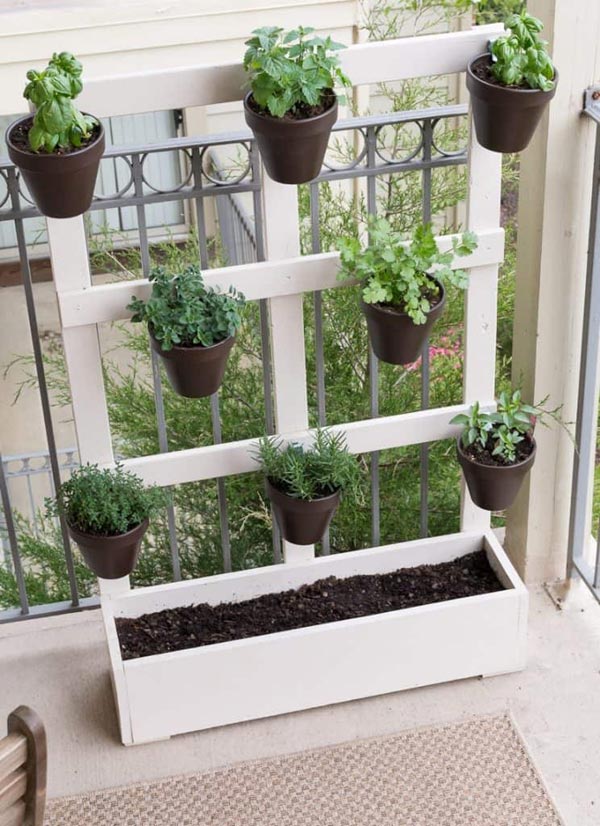 Tutorial: bybrittanygoldwyn.com
3. The colorful flower pots are placed on these U-shaped wall shelves to create a cozy oasis for your balcony: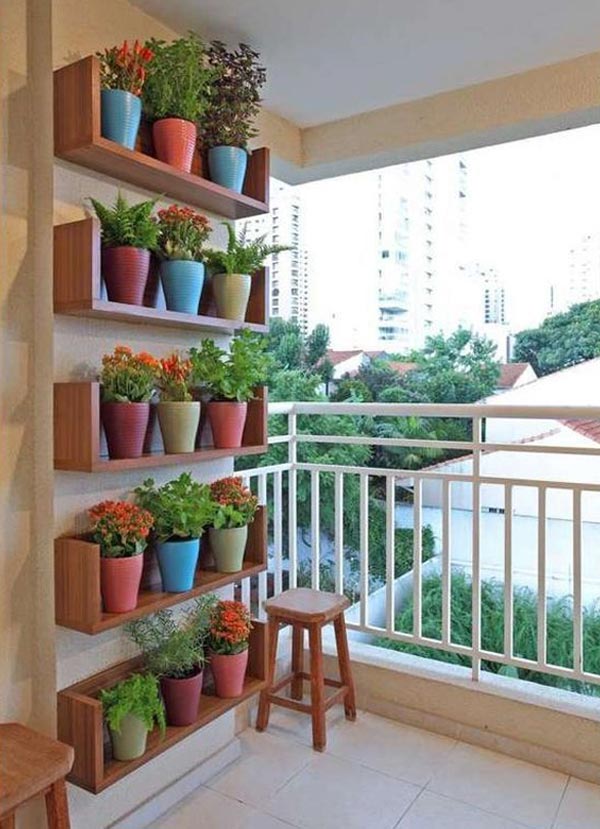 4. Grow colorful flowering plants in a variety of pots to beauty your small space: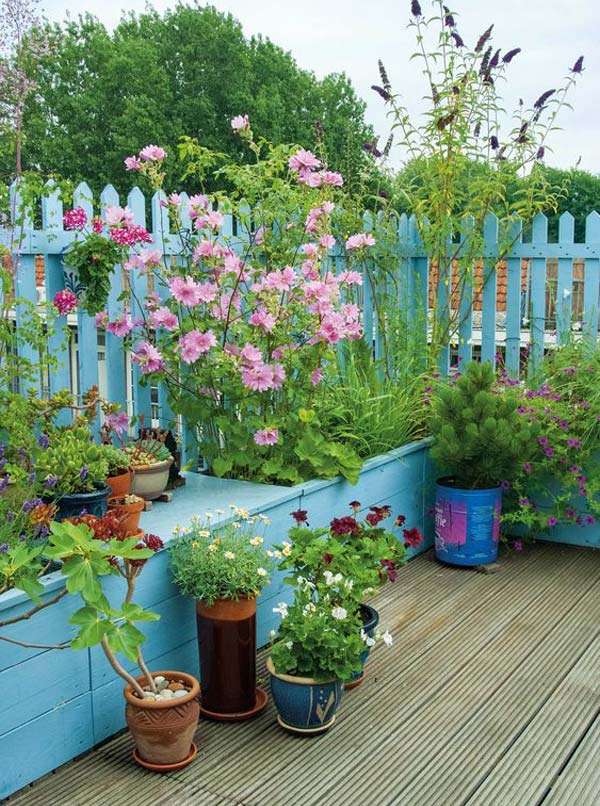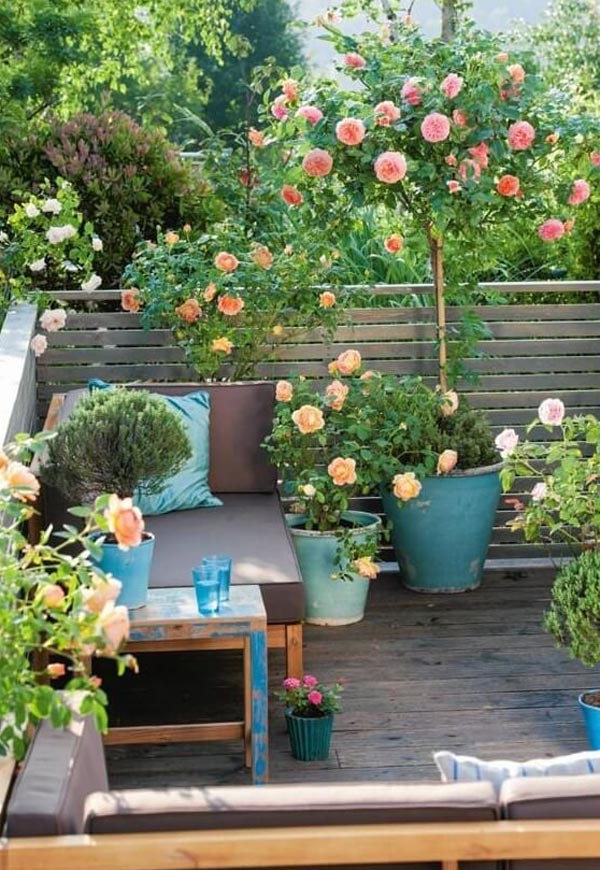 5. Place an eye-catching tiered herb garden at the corner of your balcony: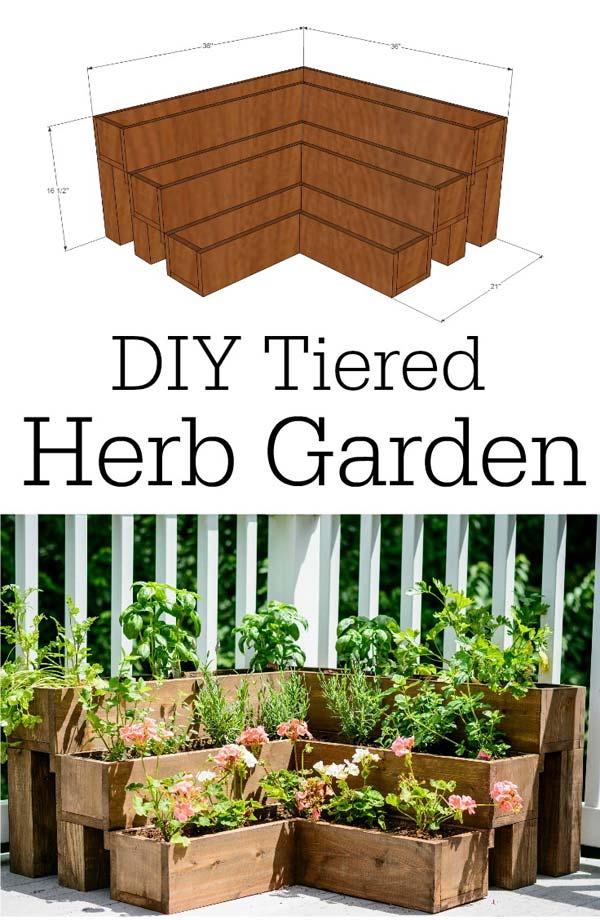 Tutorial: decorandthedog.net
6. If your balcony has a wall, then you can build these suspended garden shelves for plants: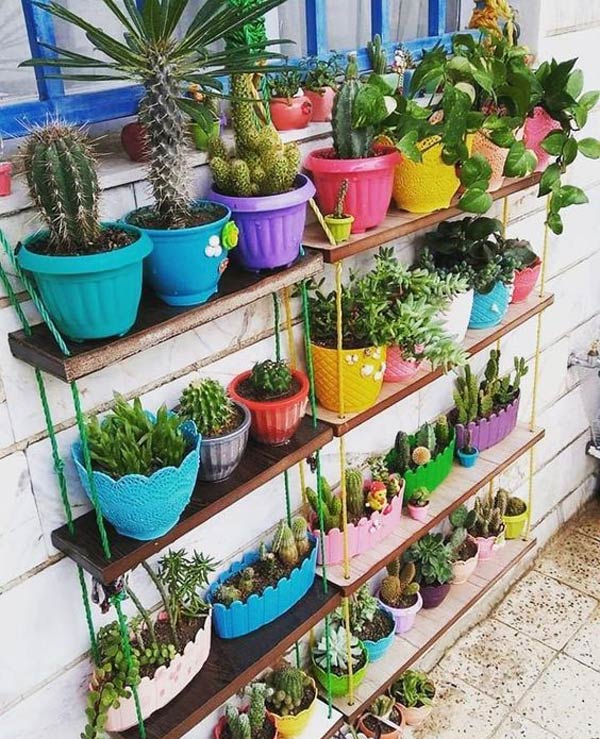 7. Small balcony decorating with a green screen: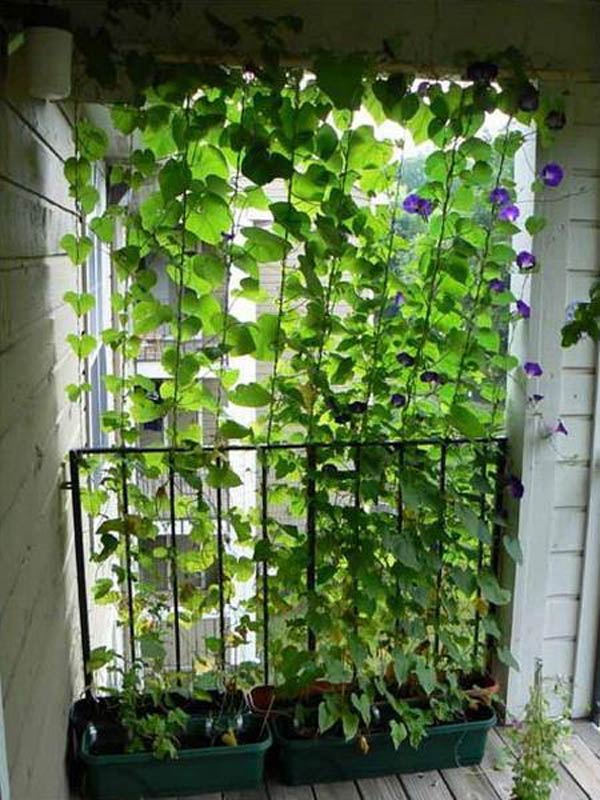 8. A tiered wire kitchen rack serves as a balcony garden planter: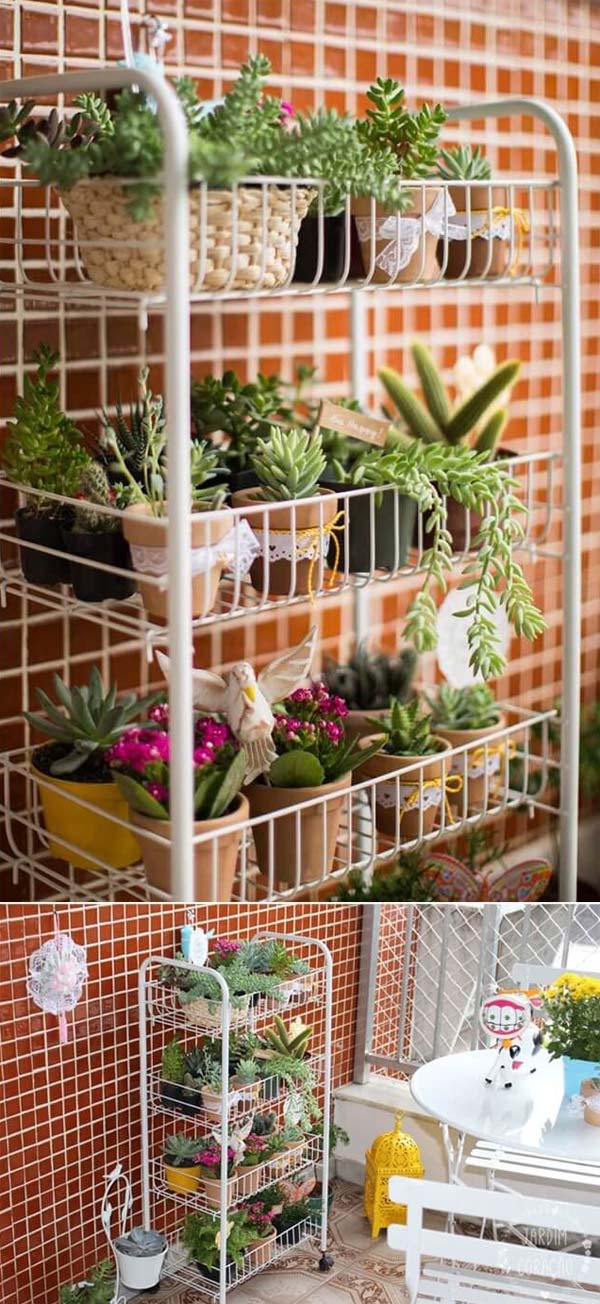 9. Create a vertical garden on an old wooden ladder to spice up your balcony space: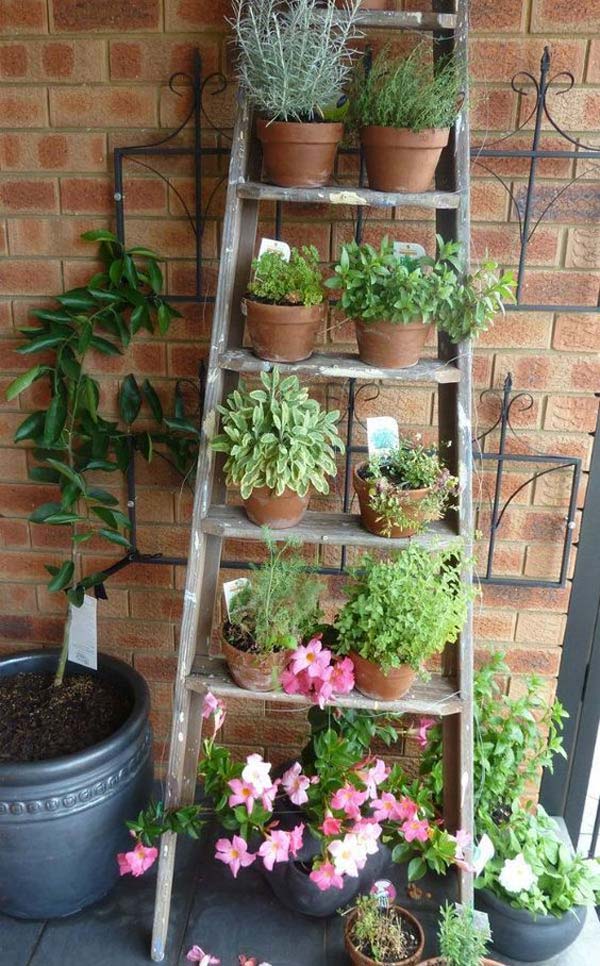 10. Transform shipping pallet wood into a balcony garden that requires small space: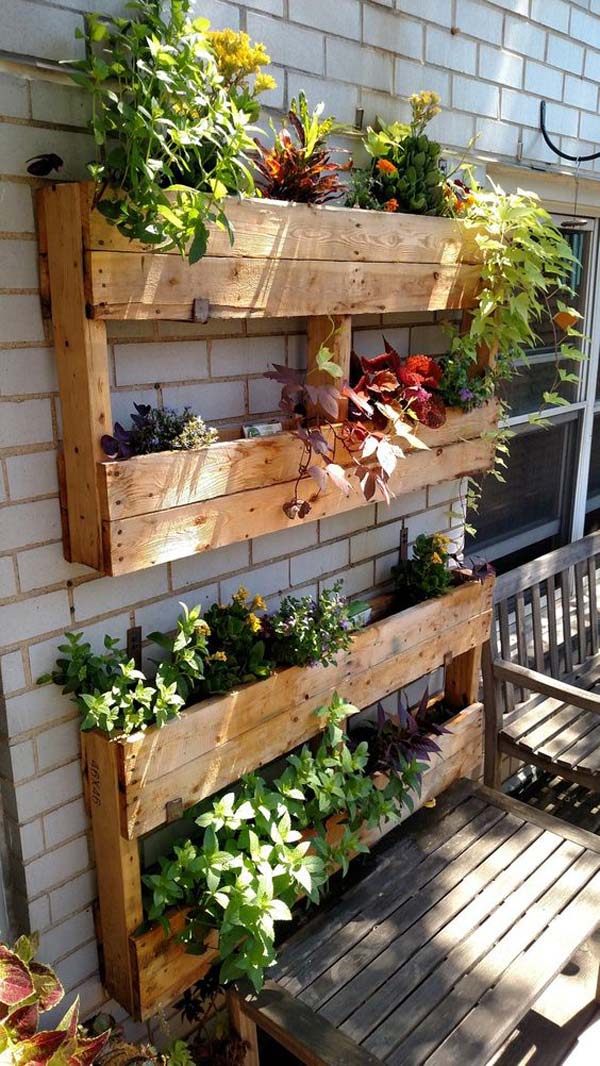 Image via: etsy.com
11. Build the trellis with copper pipe metal and bamboo, then plant morning glory climbing on it: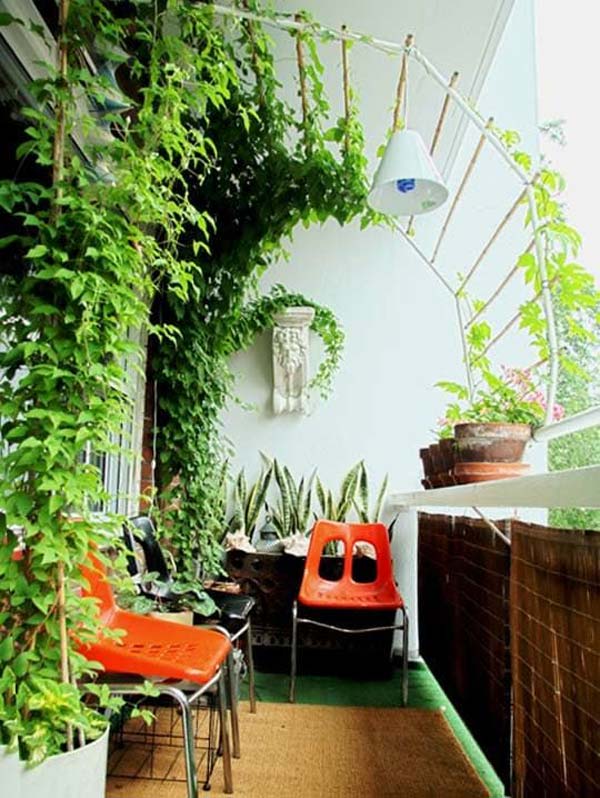 Source: apartmenttherapy.com
12. Reuse a shoe organizer and planting its pockets: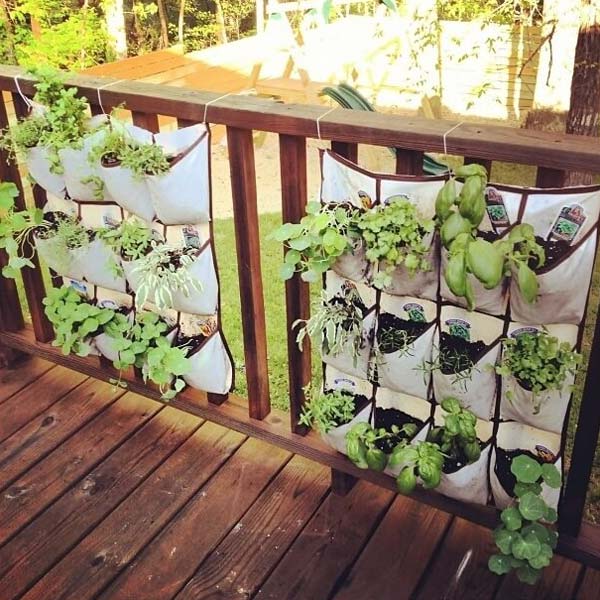 Image via: instagram.com