30 Inspiring Small Balcony Garden Ideas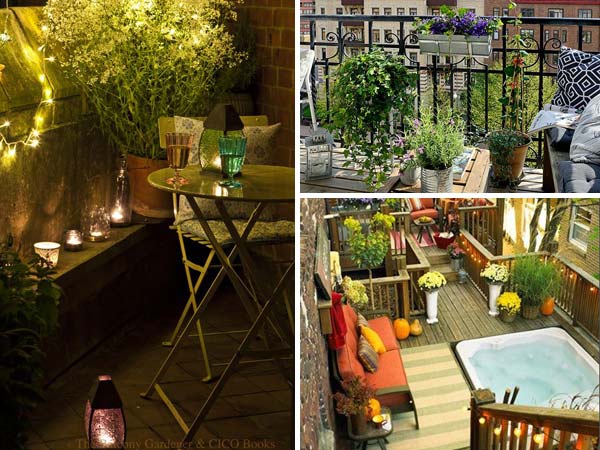 There is no better place than the garden for enjoying the sun and fresh air. When talking about the garden, maybe the first coming to your mind is the vast grass, lush flowers and the magnificent water features as well as comfortable garden benches and much more. But for those of you who live in a small apartment, that is too luxury to reach. Are you planning to give up your dream of garden? Have you forgotten your balcony?
In fact, there are lots of inspiring ideas of balcony garden you can learn from. Regardless of how pocket your balcony is, with some bold and smart ideas, you can have a small outdoor oasis that full of life. Lovely pots with flowers, bright fabrics, decorative pillows and painted floor can make your small balcony garden look colorful and lively. If the space is available, you can also put a small hammock or comfortable sofa there. Then you can enjoy your spare time. In the evening, the cute candle lanterns will make your mini garden more romantic and mysterious. Well, let's see the following examples.