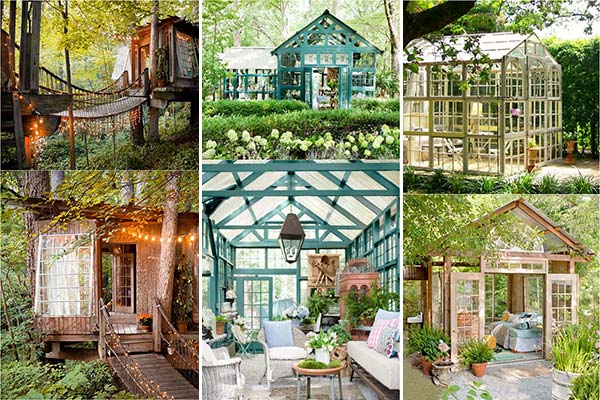 Are you worried about your dilapidated shed in the corner? Many people want to hide their DIY sheds from guests. Don't worry about such a situation anymore. Here are 15 practical, fabulous DIY dream shed ideas that use reclaimed woods to transform your little sheds into beautiful constructions.
There is no need to hide your shed. You can show it to others with confidence. These dream DIY shed ideas will help you dream big and fulfill your needs efficiently. You can use reclaimed windows and doors to build elegant sheds, beautiful garden rooms, stylish offices, and appealing retreats.
Follow these sun-light-drenched she shed ideas to meet your needs. These projects will definitely blow you away.
1. Greenhouse Storage Sheds
You can make these two attractive DIY greenhouse sheds using reclaimed windows without too much effort.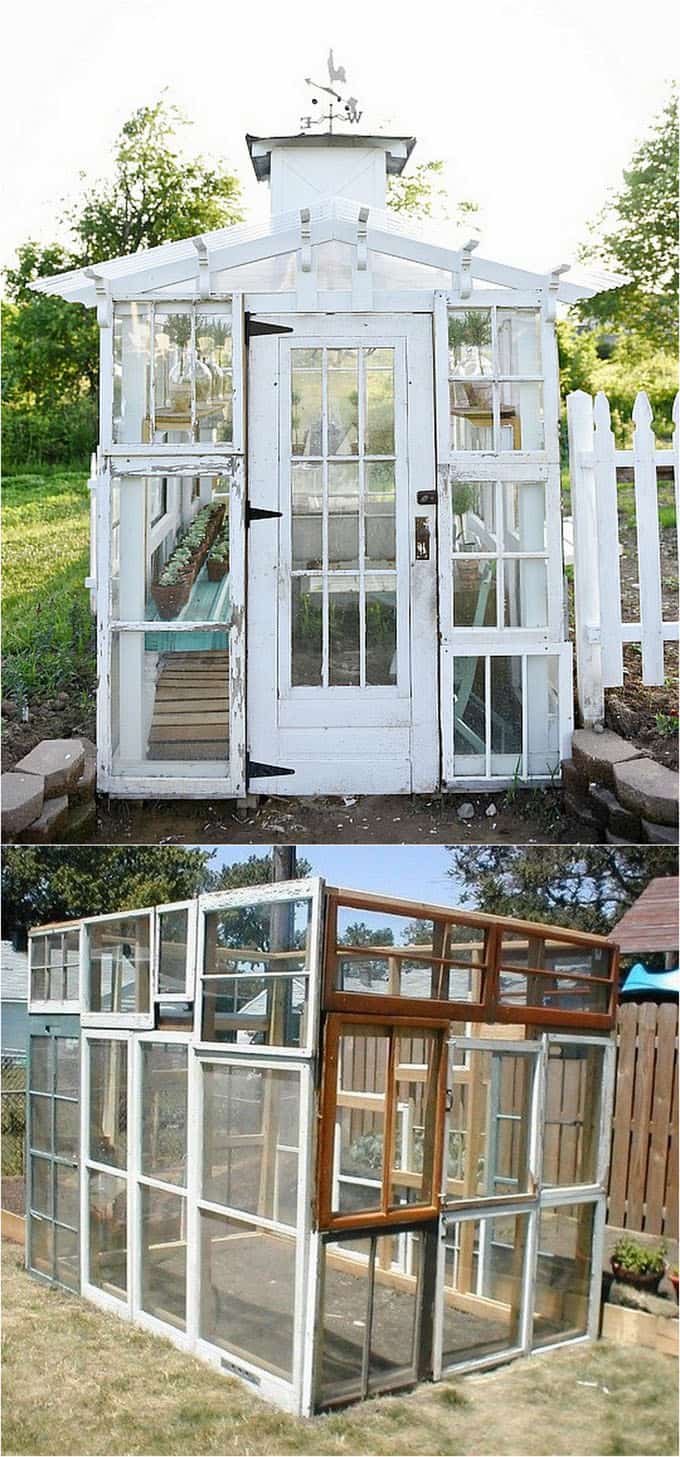 check out more details at: lizmarieblog.com and instructables.com.
2. French Country Garden She Shed
Follow this idea to build a 61-square-feet garden retreat of exceptional appeal. It can be made using 34 salvaged windows.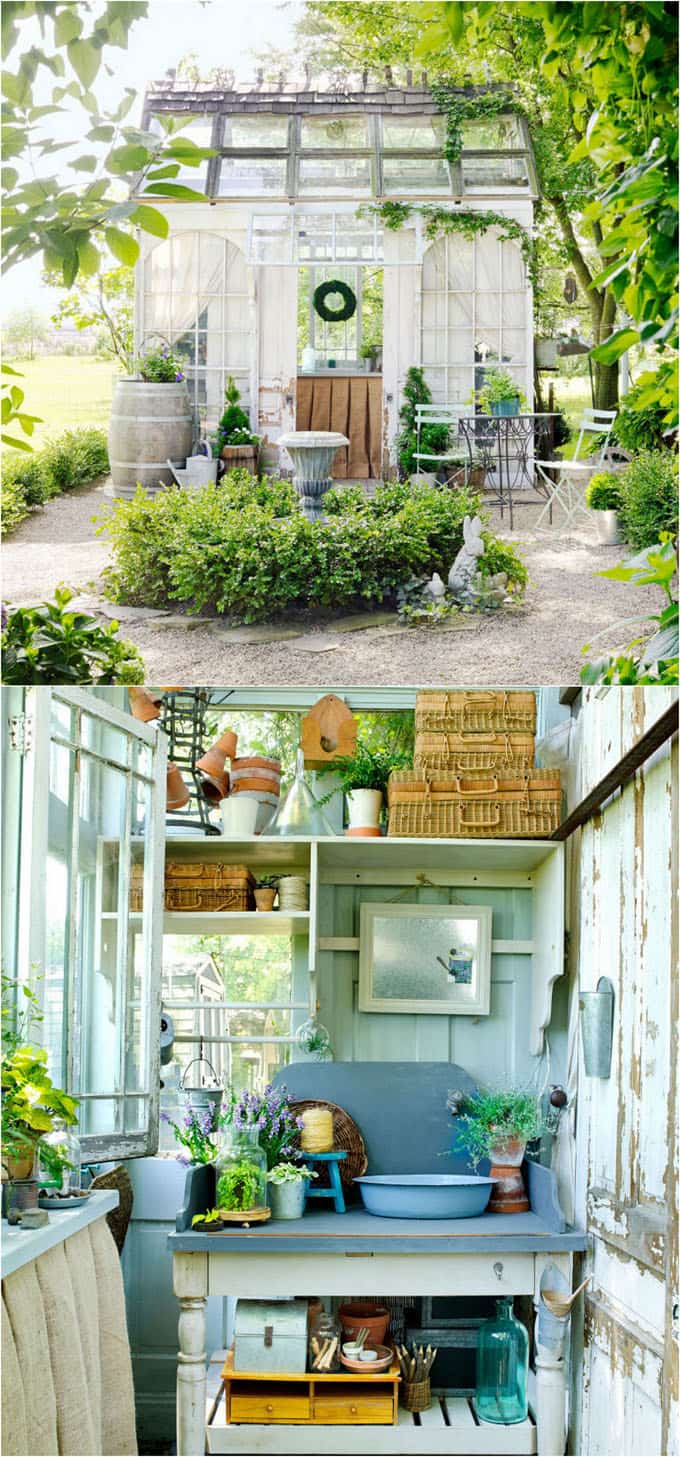 check out more details at here
3. Use Mismatched Windows to Create a Beautiful Shed
You can make a beautiful shed using mismatched windows. This dream DIY shed idea lets you become creative with framing.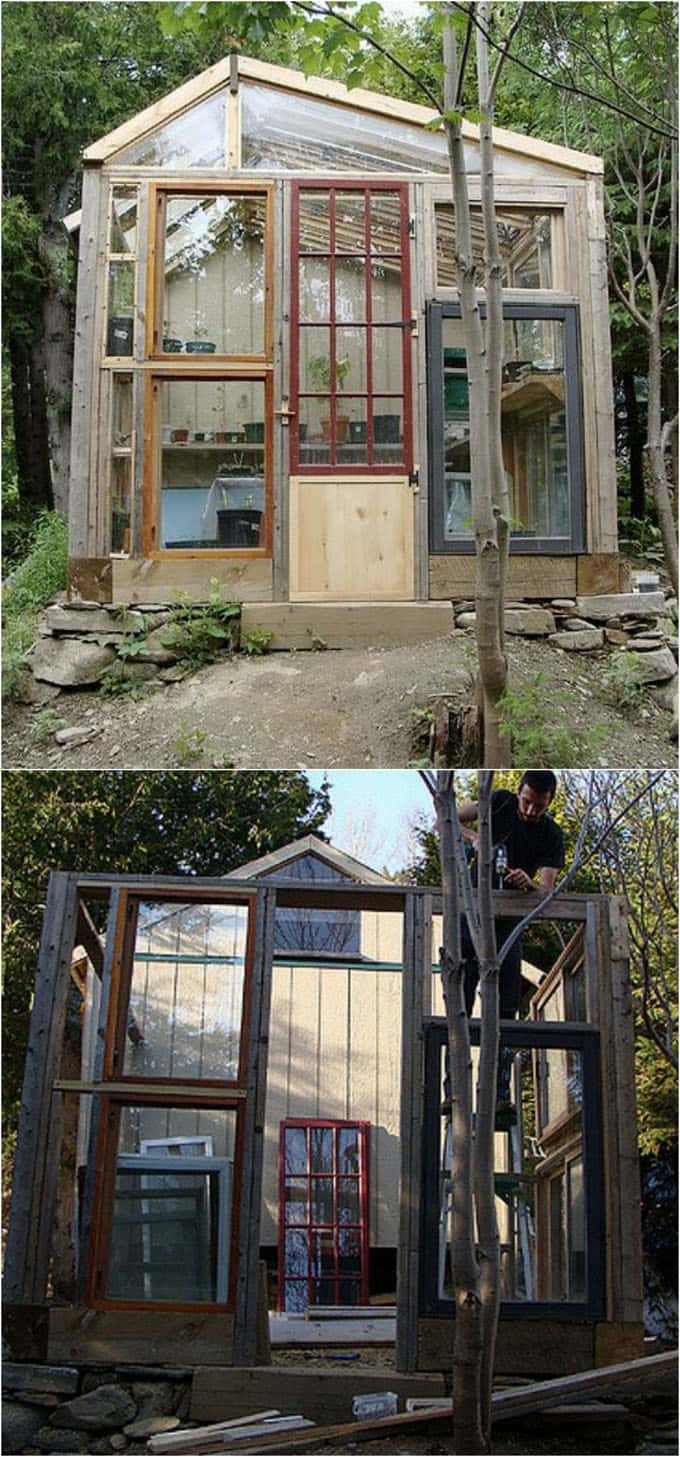 Check out more details at: flickr.com
4. Greenhouse Shed with French Doors
Build an inimitable greenhouse shed with an operable window on the roof and double French doors. It is also a perfect choice for an office.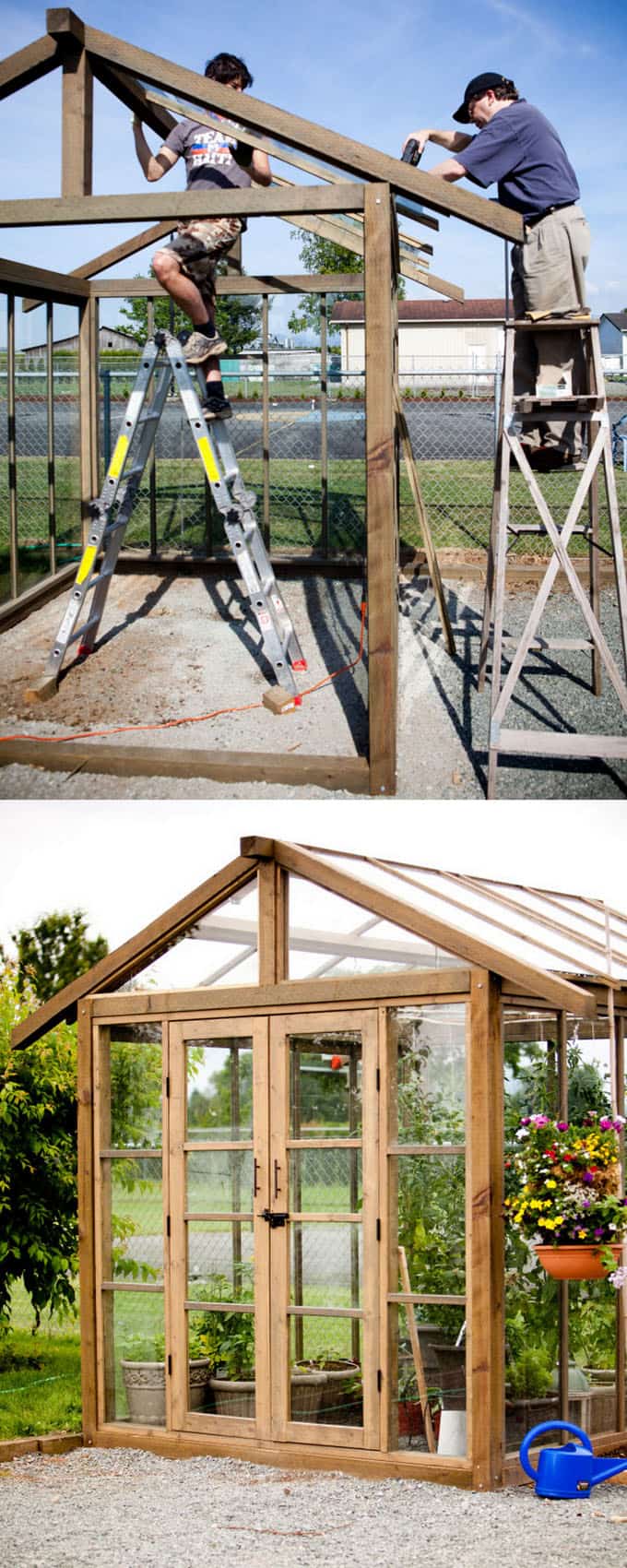 Check out more details at: sweetpeadesignhome.wordpress.com
5. Pretty Shed with Country Charm
This idea teaches you how to make the ultimate she shed using a tempered glass roof and eleven windows. You can add floral pillows and chandeliers to make the shed incredibly beautiful.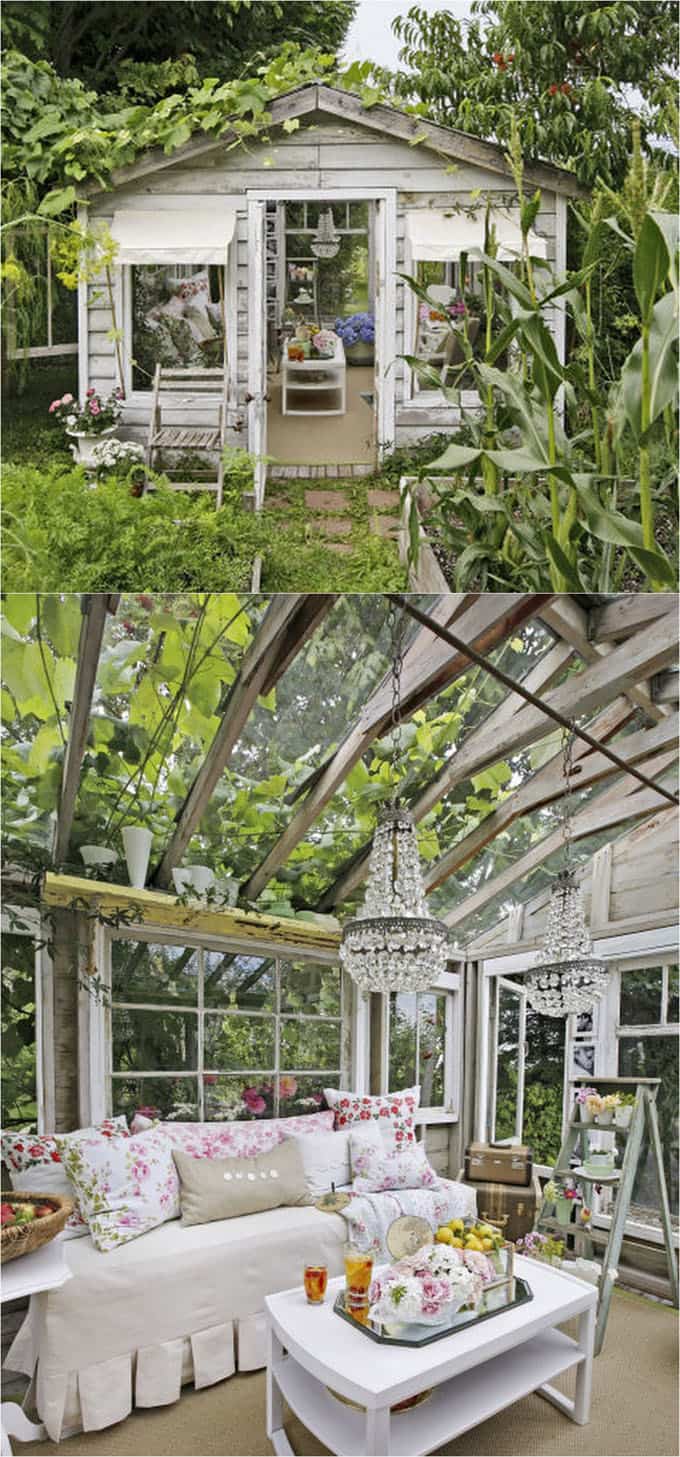 Check out more details at: housebeautiful.com
6. Appealing Greenhouse Shed with Recycled Materials
Learn how to make a stunningly attractive greenhouse shed with the help of recycled materials.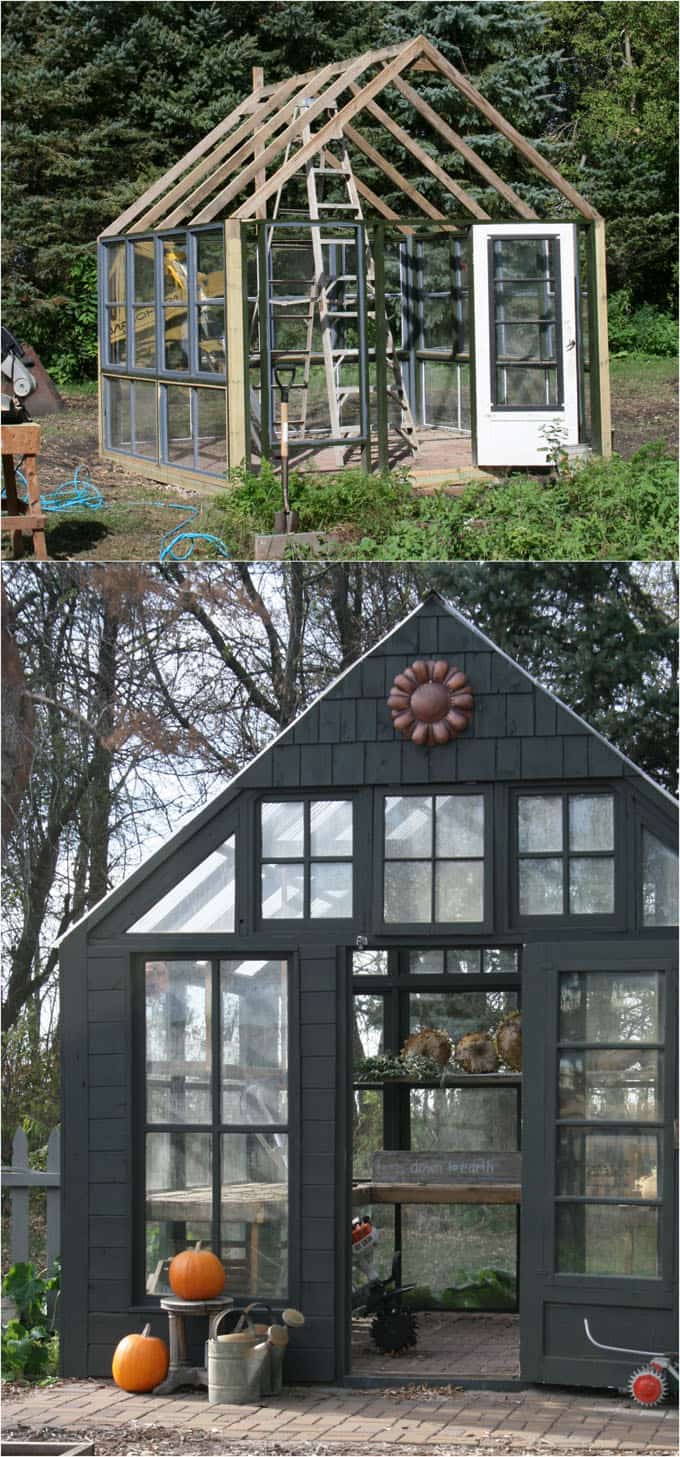 Check out more details at: downtoearthdigs.com
7&8. Two Simple, Aesthetically Pleasing, and Functional Sheds
These two dream-DIY shed ideas teach you how to make visually pleasing and functional sheds of supreme quality effortlessly.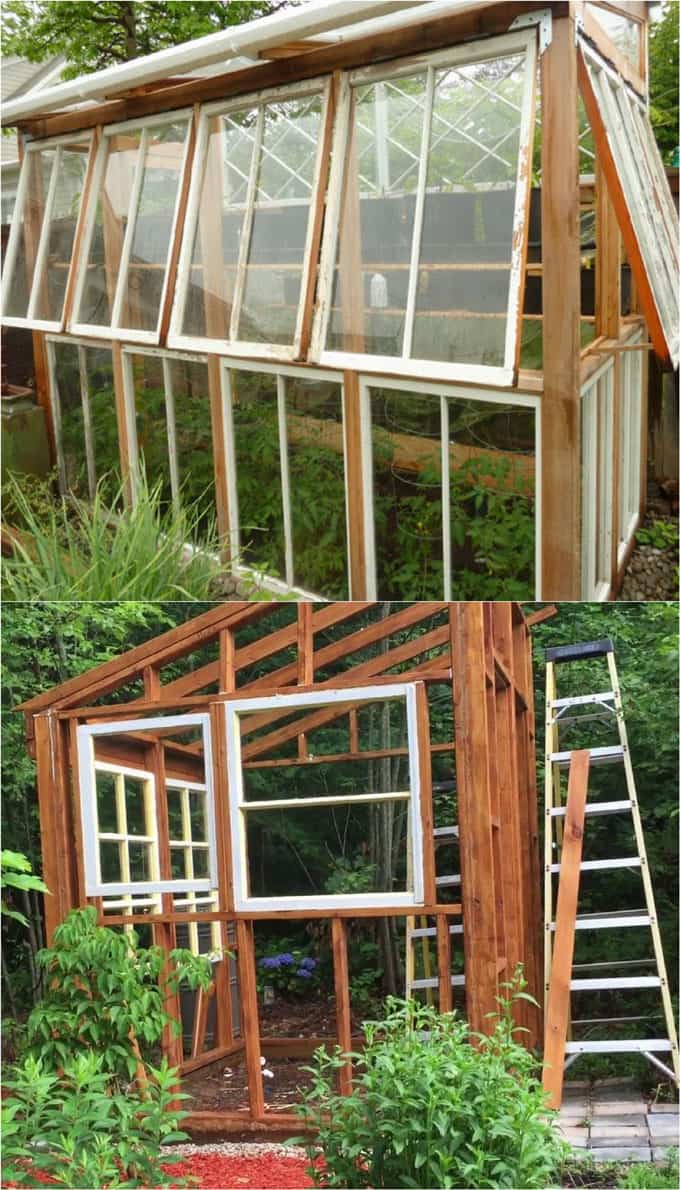 Check out more details at: myrubberboots.org and youtube.com
9. Attractive and Environmental-Friendly Shed
This idea discusses the process of making an attractive and eco-friendly shed using 5 French doors and 139 windows.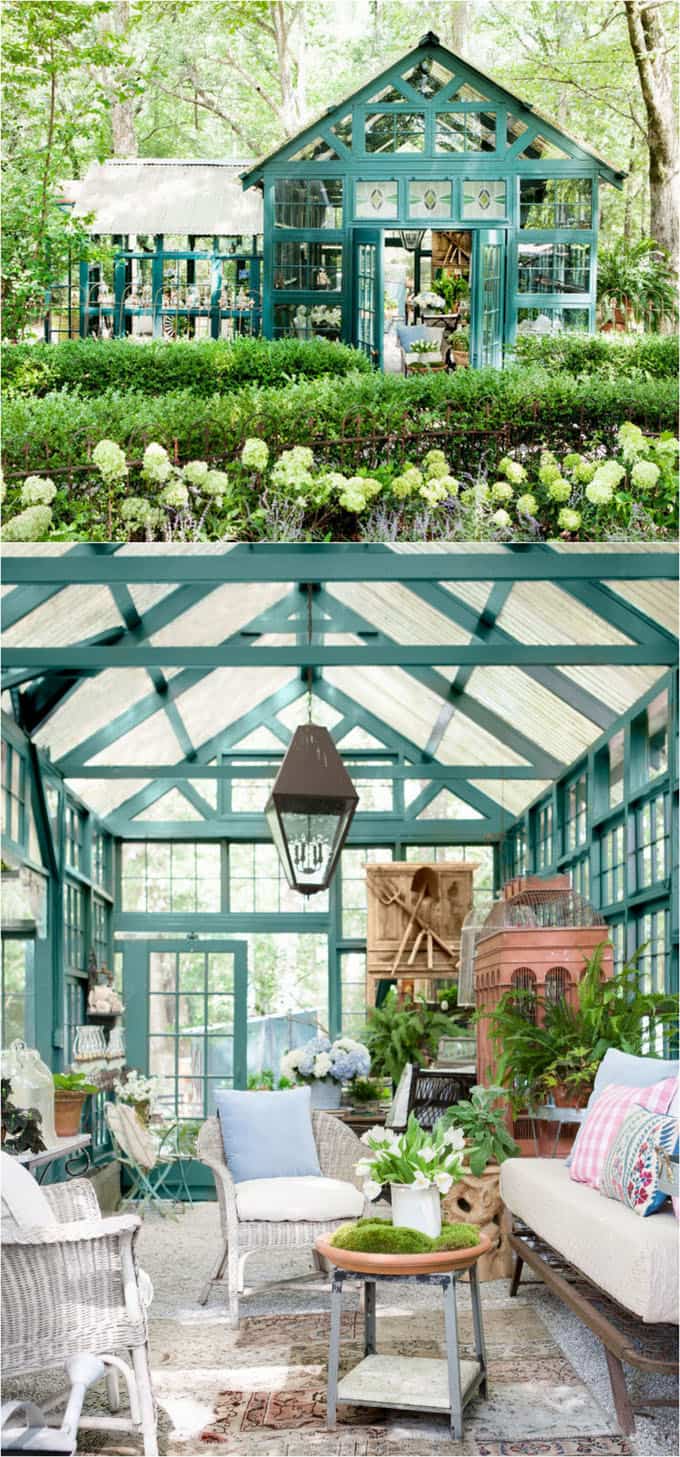 Check out more details at: Here
10&11.Two Sunny Sanctuaries
Follow this project to make two beautiful, elegant, and functional sanctuaries.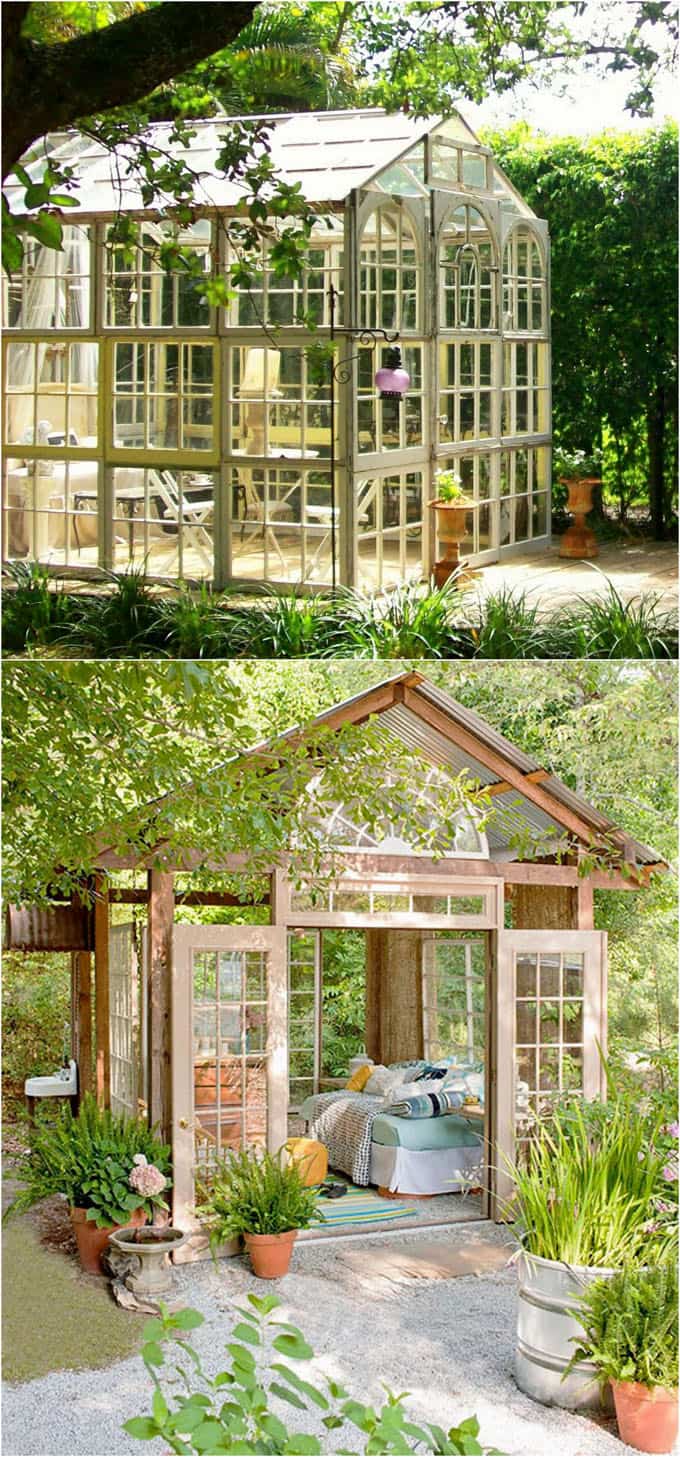 Check out more details at: thepineappleroom.blogspot.lt
15. A Backyard Retreat with a Fairy Tale Look
Fulfill your childhood creams by making this backyard retreat with a fairy tale, tree house look. You can use reclaimed materials to make this shed.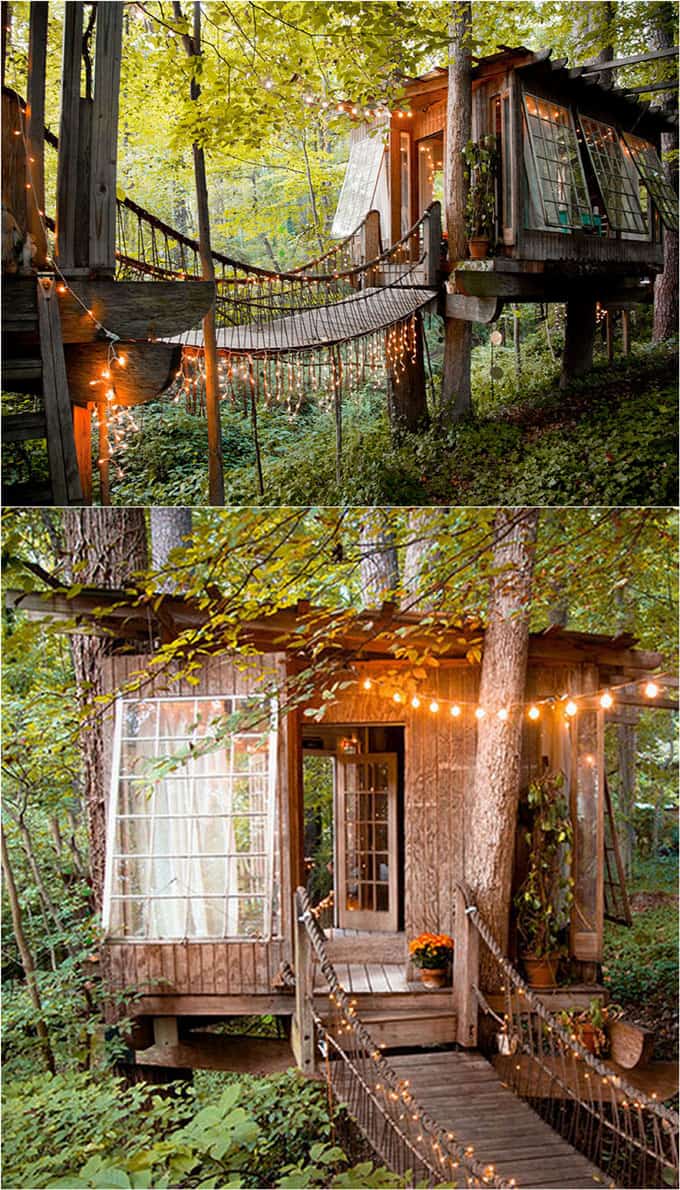 Check out more details at: flickr.com