17 Cool Pondless Disappearing Waterfalls for Your Backyard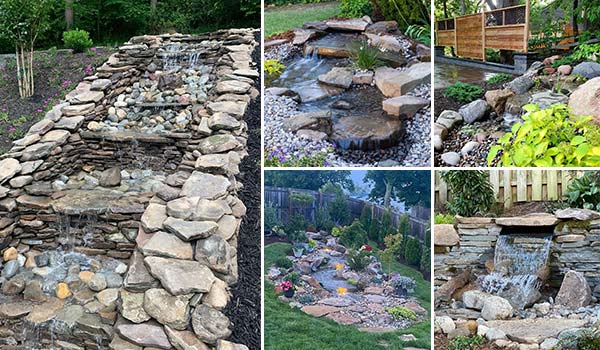 Pondless disappearing waterfalls are a great way to improve your garden. You can build them yourself in any design you'd like and add your own personal touch in your own backyard to be proud of. They can be used to cover unsightly or infertile fields in your garden or just to add something truly beautiful to your yard. Even if it's just a simple reason for making your garden more attractive without the use of flowers I can recommend a good pondless waterfall.
After all who doesn't love the sound of falling water? If you are unfortunate enough to live in a place that planes will frequent overhead the noise of the waterfall can be a rather enjoyable way of reducing their noise pollution. Pondless waterfalls are low maintenance due to the fact that ponds often need to be cleaned regularly and can become unsightly themselves when they aren't cared for.
Instead of worrying about the cleaning effort needed with a pond you can just enjoy having a waterfall without the hassle. The lack of a pond can make it a lot safer for children and ease your mind. After all, the last thing you want is a pond for your excited kids to slip and fall into and we all know they love to play with water. These pondless waterfalls are also water efficient as they use the same water pumped through over and over and can also be productive with rainwater. So pick up your tools and start building the pondless waterfall of your dreams.