10 Inspiring Ideas to Transform and Style Your Long Kitchen Island
Are you thinking about adding a long kitchen island to your cooking space? Before diving into the construction process, there are a few key considerations to keep in mind. From selecting the right materials to ensuring optimal functionality with integrated storage, and strategically placing the island, each decision plays a vital role in creating your dream kitchen.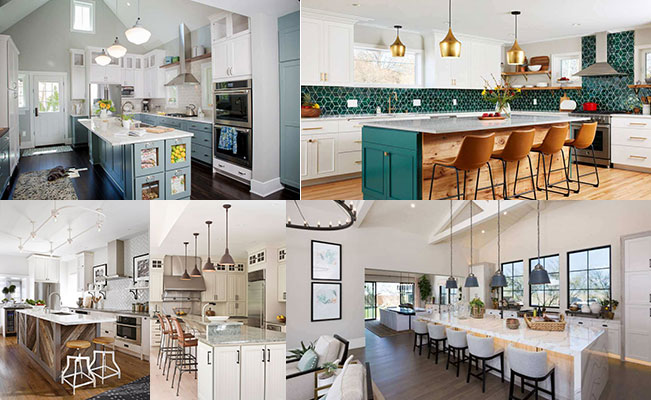 In this article, we'll explore these essential points and provide you with valuable tips to style your long kitchen island. Get ready to transform your culinary haven into a functional and aesthetically pleasing space where cooking becomes a delightful experience.
1. Functional Divisions: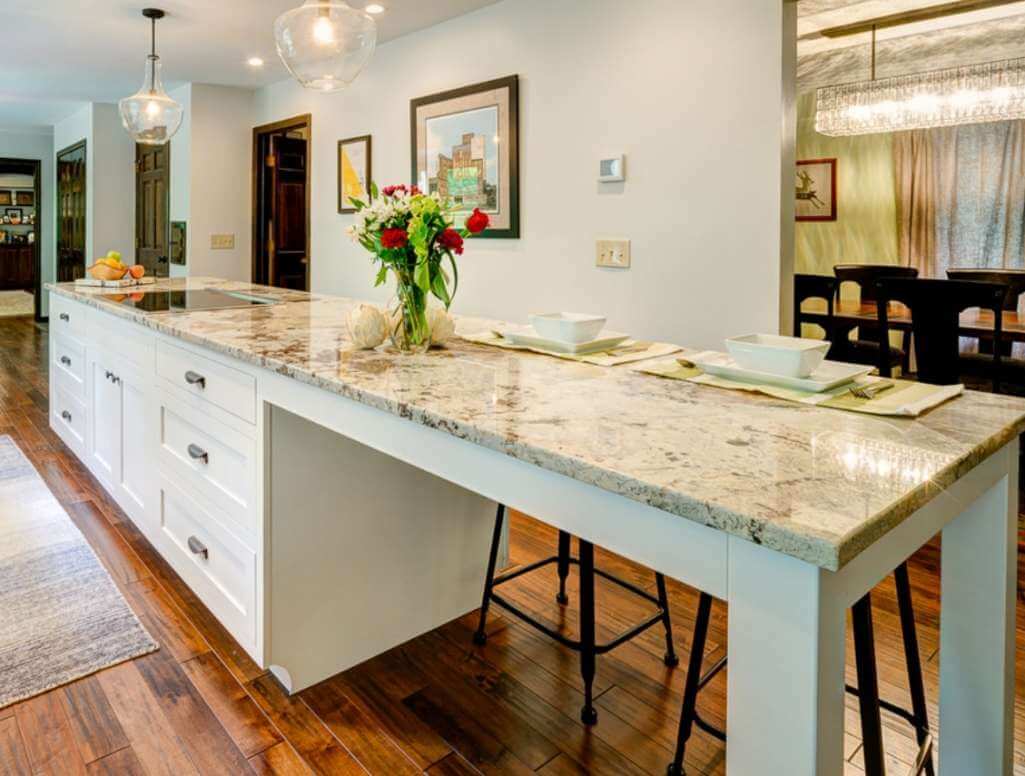 Utilize an Extra-Long Island to Create Separate Spaces for Food Preparation and Dining, Maximizing Efficiency
2. Embrace Versatility: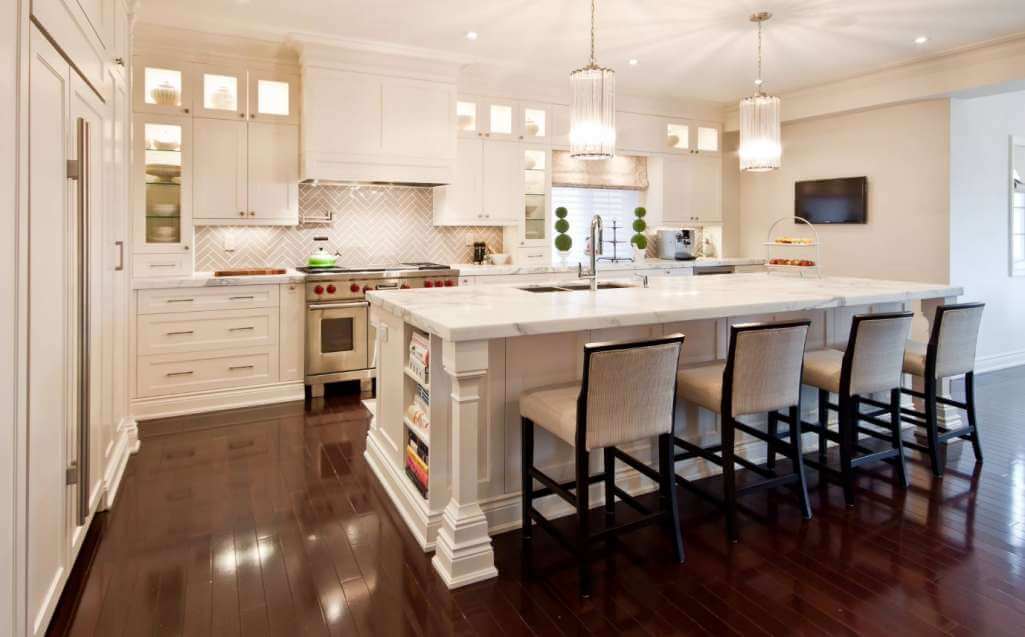 Transform Your Kitchen into a Multi-Purpose Space by Extending the Countertop into a Bar or Dining Table
3. Illuminate and Captivate: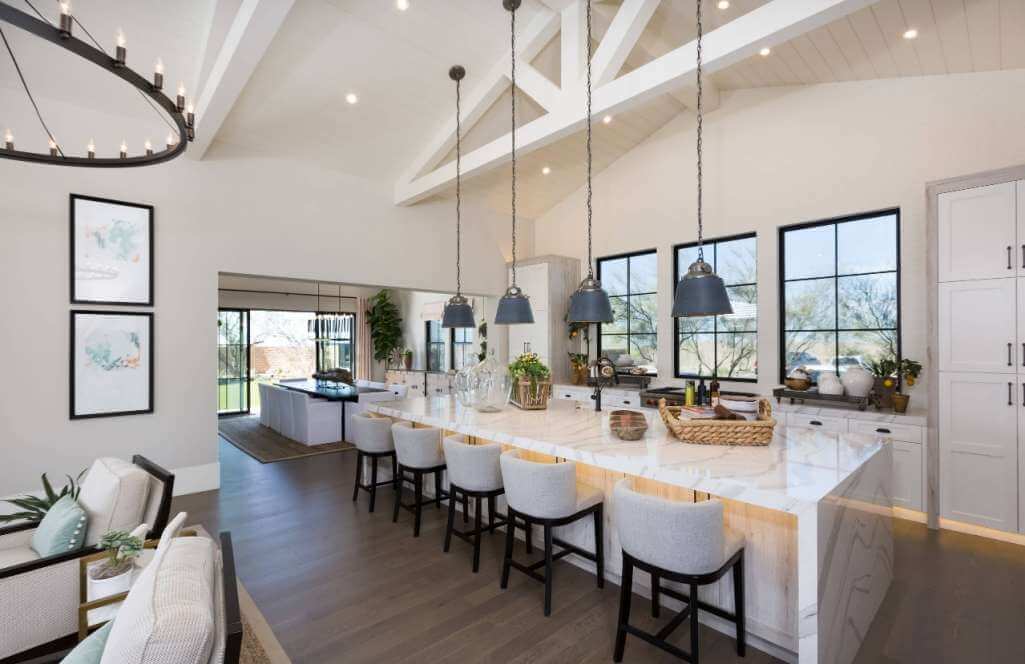 Enhance the Island's Appeal by Incorporating Top and Underneath Lighting to Make It a Striking Focal Point
4. Seamless Integration: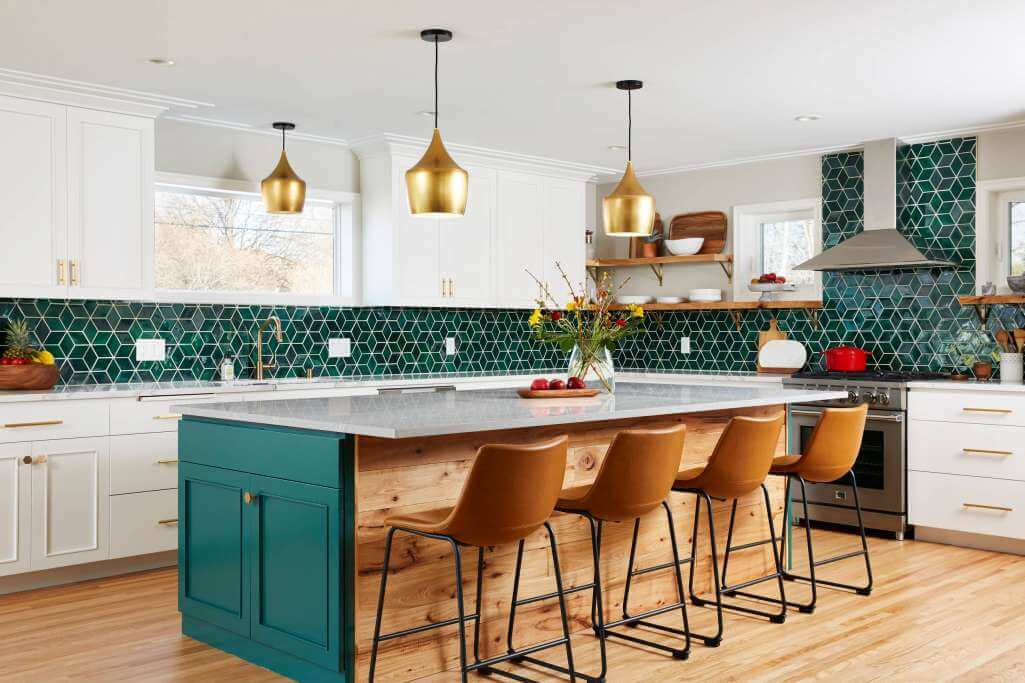 Blend the Island with the Wooden Flooring by Cladding It with Beautifully Crafted Wood Planks
5. Display with Style: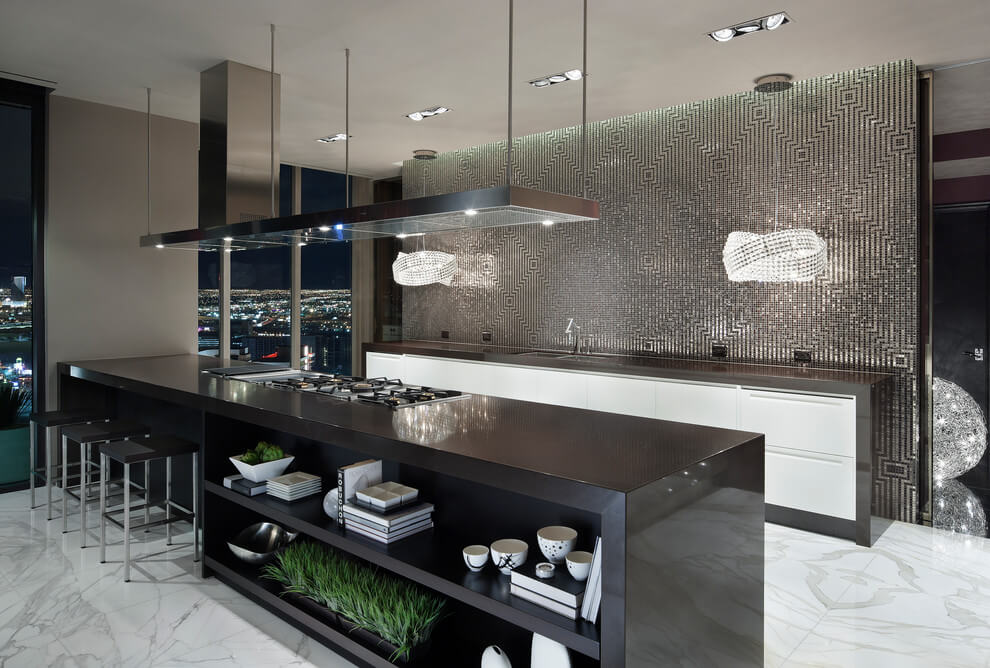 Opt for a Long Open Shelf Kitchen Island to Showcase Your Storage Solutions and Add a Decorative Touch
6. Elevated Functionality: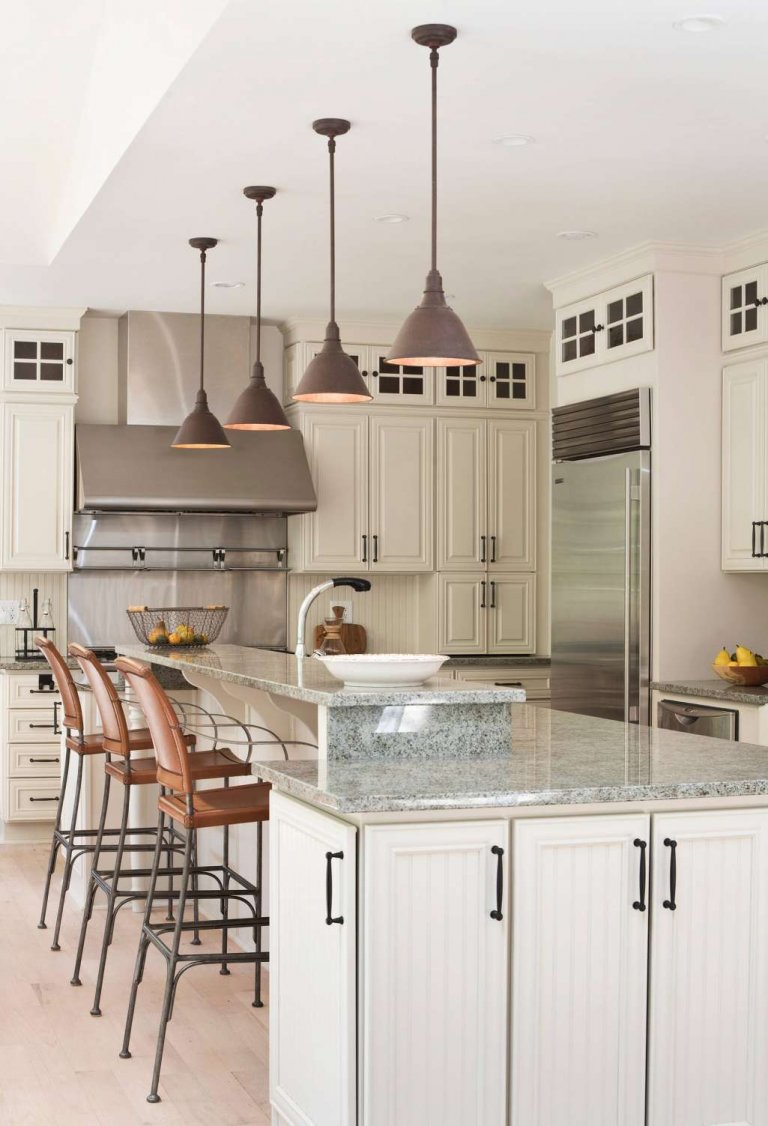 Enhance the Island's Practicality with a Tiered Countertop Wrapped in Storage Cabinets, Streamlining Your Cooking Process
7. All-in-One Haven: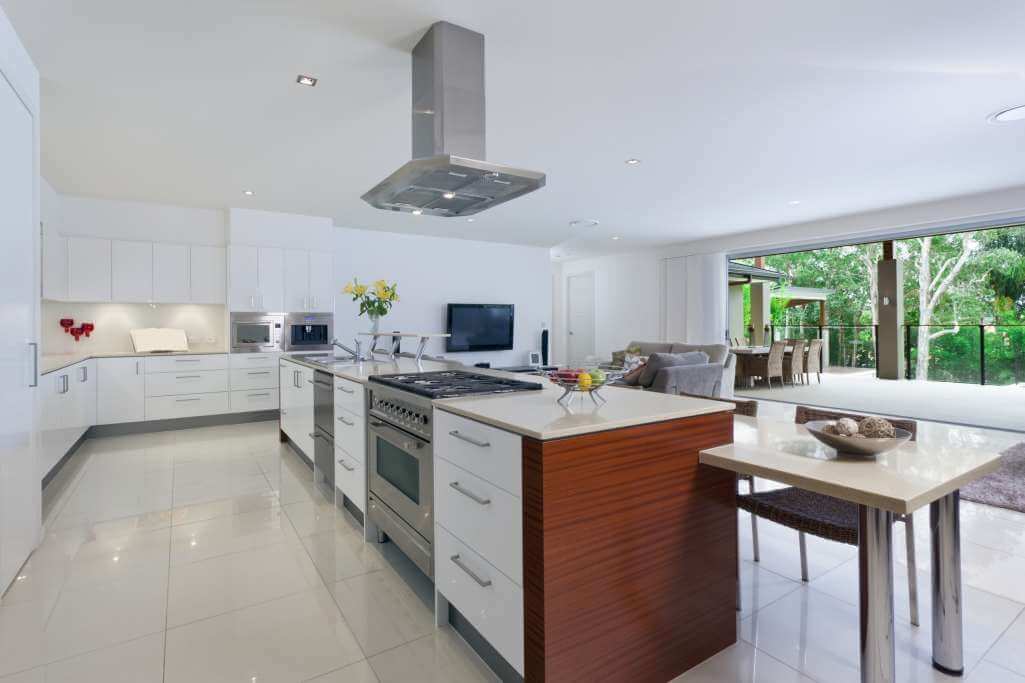 Consolidate Your Kitchen Essentials by Incorporating an Oven, Cooktop, Refrigerator, and Ample Storage within the Long Kitchen Island
8. Storage at Your Fingertips: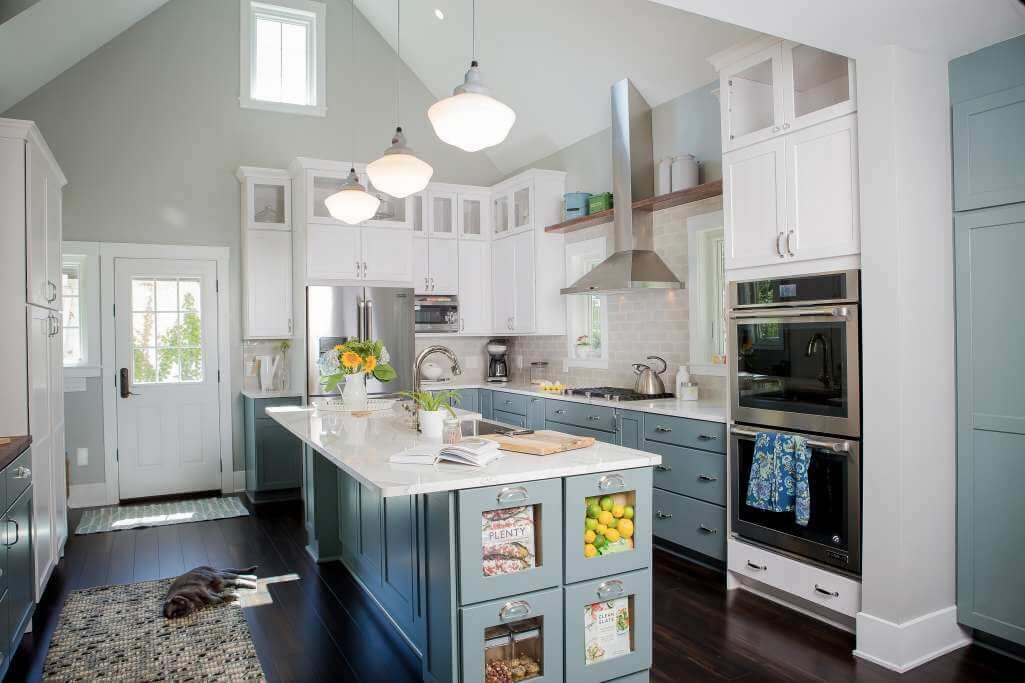 Utilize the Long Kitchen Island as a Convenient and Easily Accessible Small Pantry Space
9. Curves of Elegance:
Break Free from Traditional Rectangular Designs and Opt for a Graceful Curved Island to Add Visual Interest
10. Contrasting Elegance:
Infuse Character into Your Kitchen by Choosing a Countertop for the Island that Differs from the Base Cabinets, Creating a Striking Contrast