Unique and Cool Staircase Lighting Ideas
The lighting we use around our house really transforms our living spaces into beautiful spaces. Lighting is an excellent way to set moods, redesign a room, enhance a patio, etc. The possibilities are practically limitless! This is especially true for the staircases in our home. Staircases can really become brightened up through the use of lighting. Not only can the staircases be enhanced through lighting, but some really creative measures can be taken!
Staircases are all around our homes. From front porch staircases, patio staircases, to even the staircases leading to our upper and lower floors of the house, there are plenty of staircases to decorate! But what are some creative lighting ideas to really amp up our living space? Below are some great ideas for lighting to use on staircases!
1. Wall Art Created with Unique Lighting: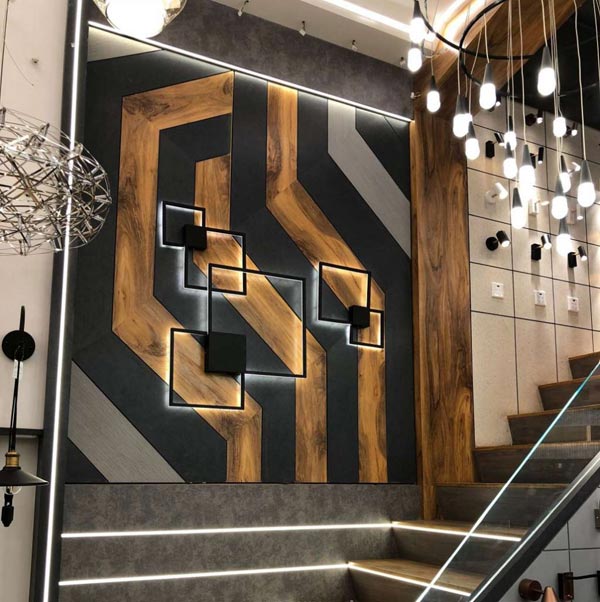 2. Rope Lights Under Each Step: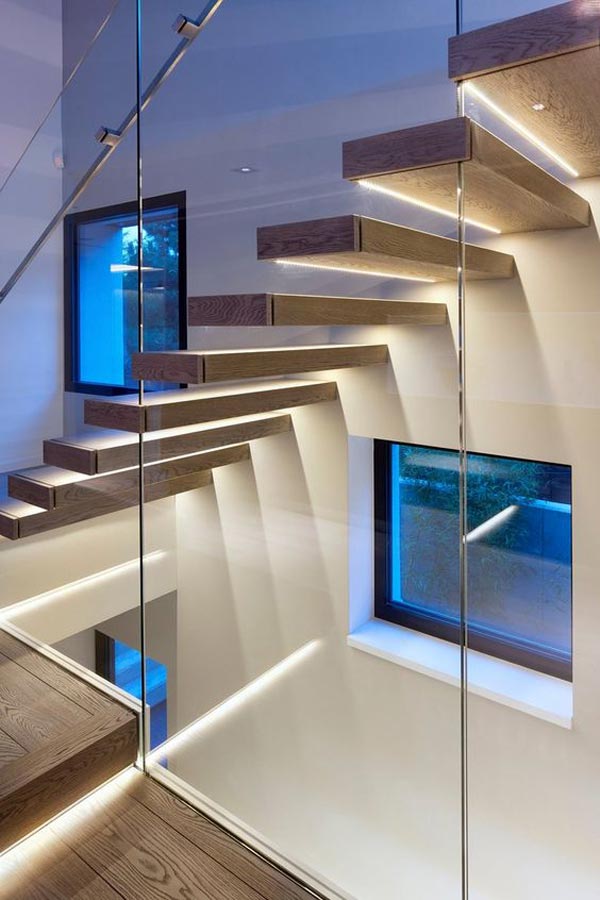 Source: design-milk.com
3. Square Wall Sconce Lighting: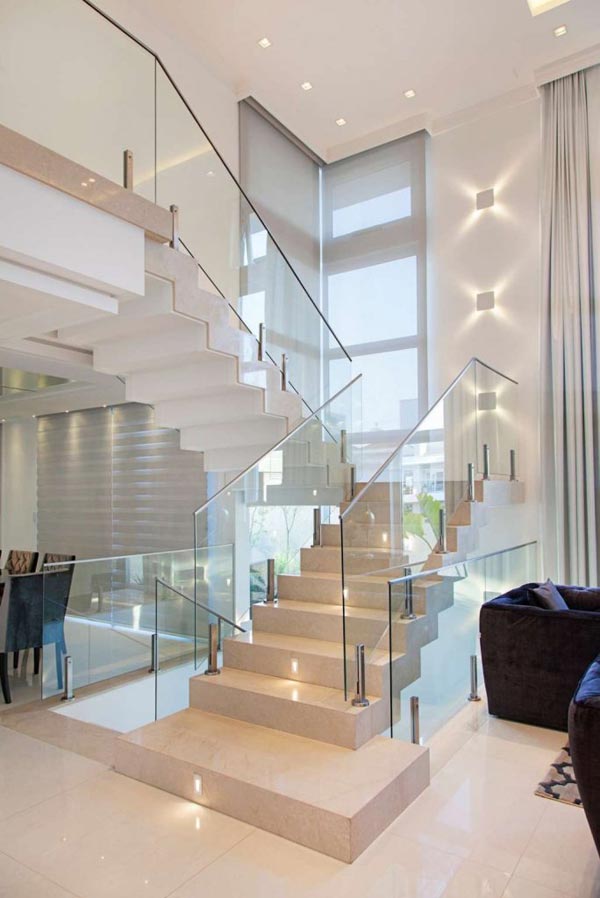 4. Cage Pendant Lights: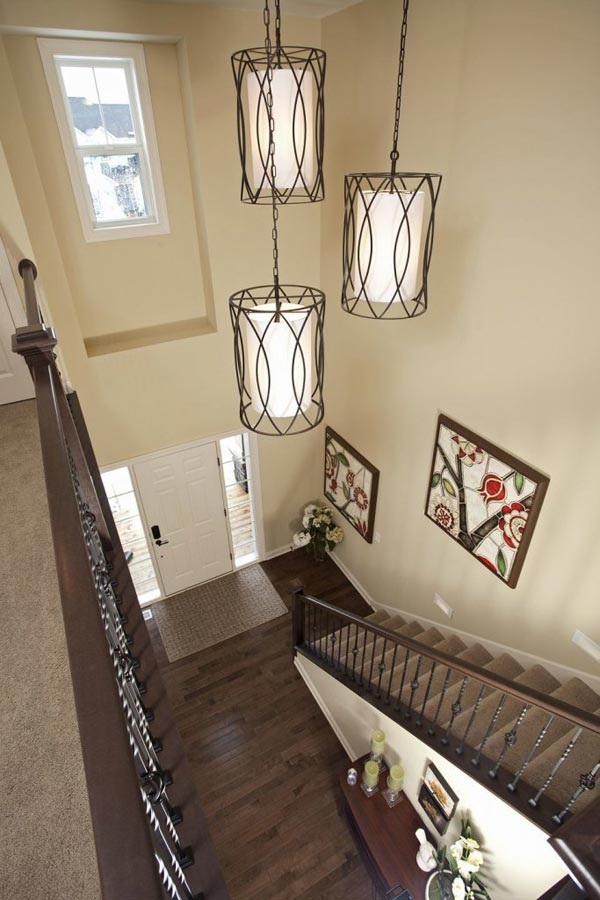 Source: decorilo.com
5. Hidden Handrail String Lighting: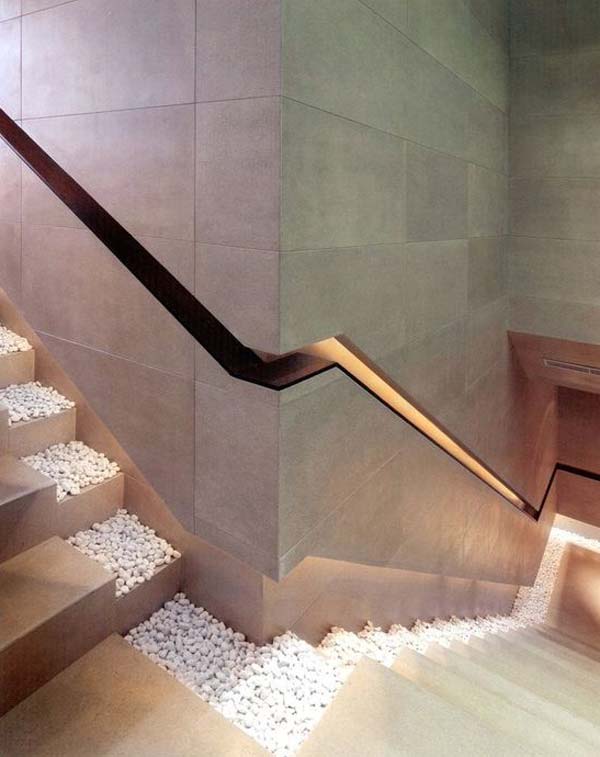 6. Geometric Orb Chandelier: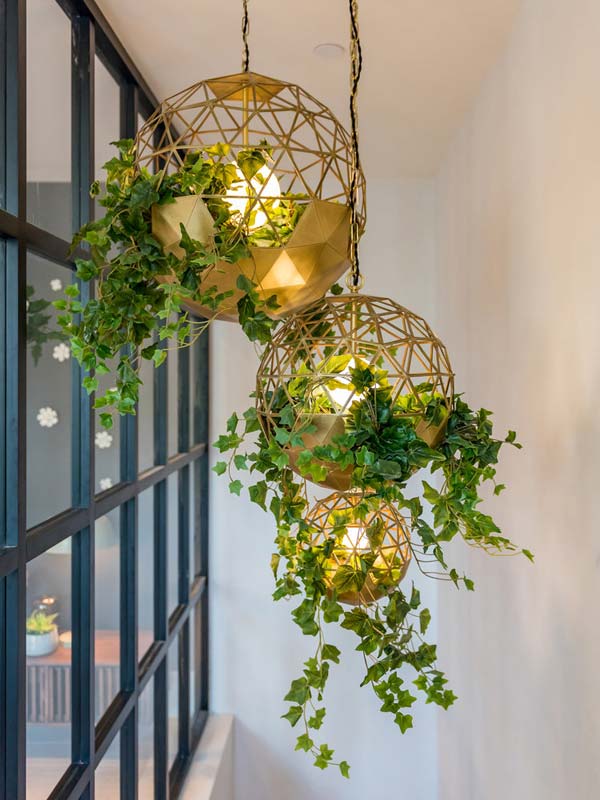 Source: sunainteriordesign.com
7. Metal Glass Box Wall Light: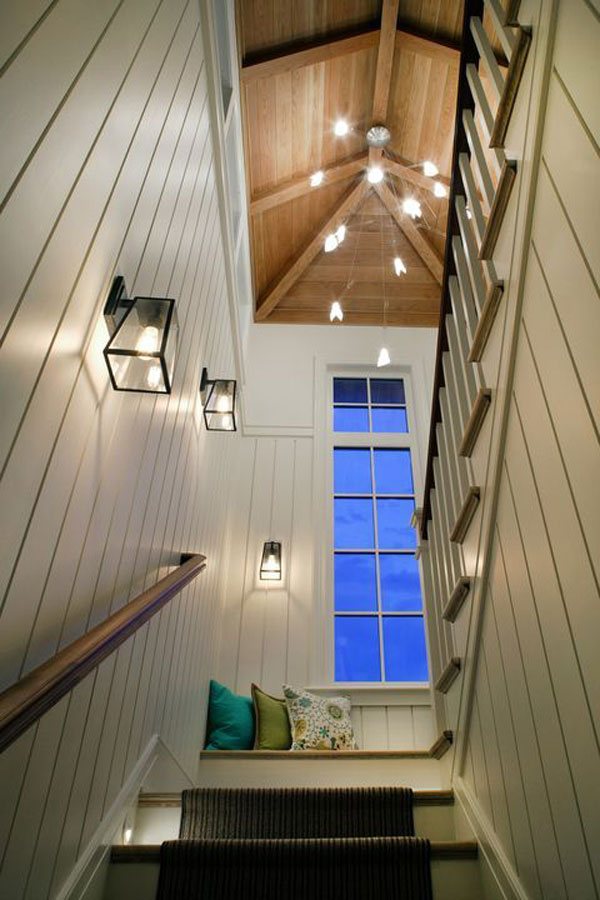 8. Polygonal Pendant Lights:
Source: jainsonsemporio.com
9. Mason Jars Chandelier: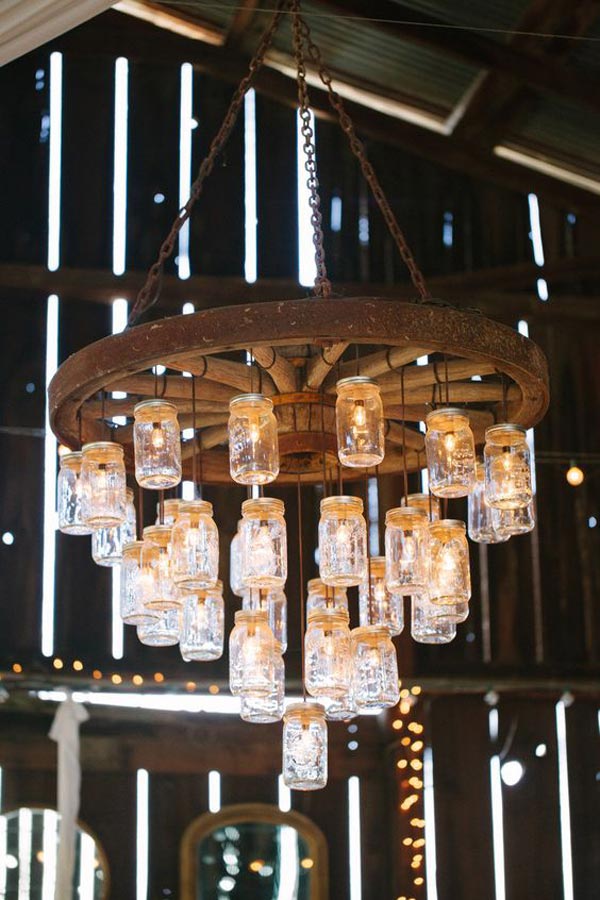 Source: stylemepretty.com
10. Bar Lights at The Base of Each Stair Riser: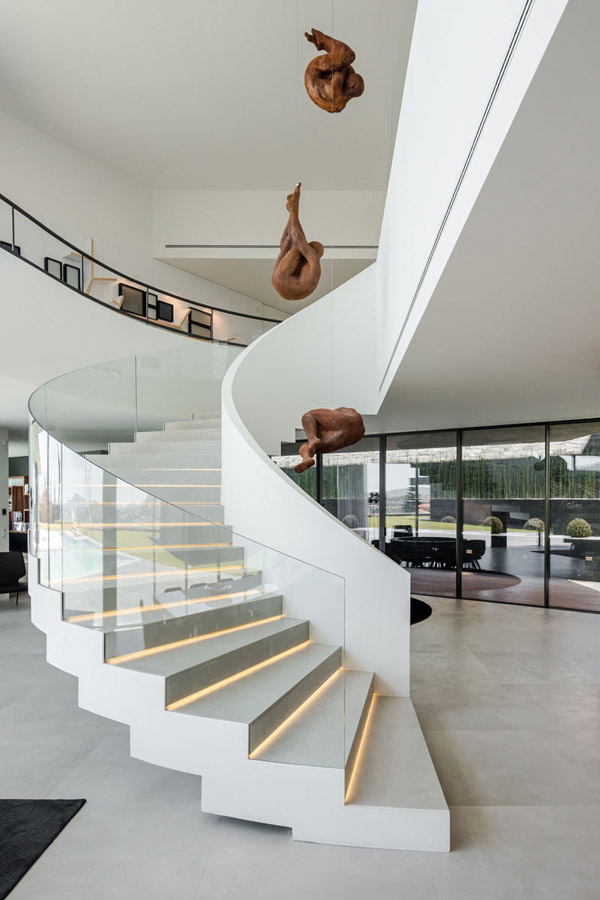 Source: contemporist.com
11. Spiral Raindrop Chandeliers: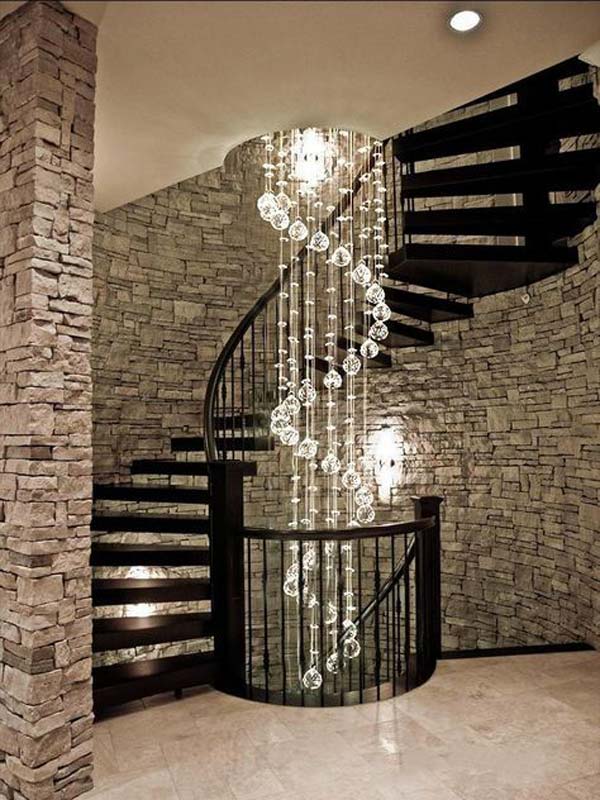 Source: pinterest.com
12. Rainbow Color Glass Pendant Lighting: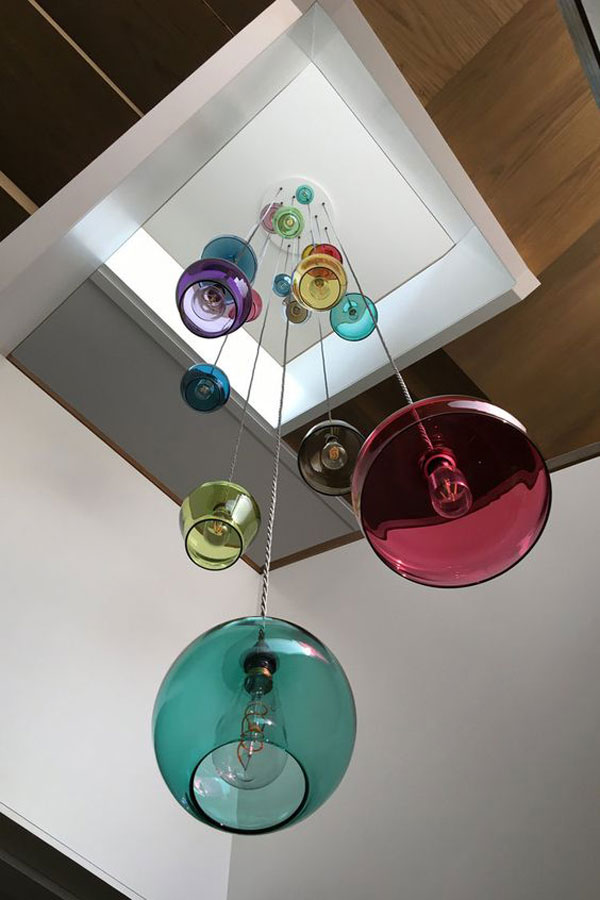 Source: curiousa.co.uk
13. Chandelier with Disc Shaped Lights: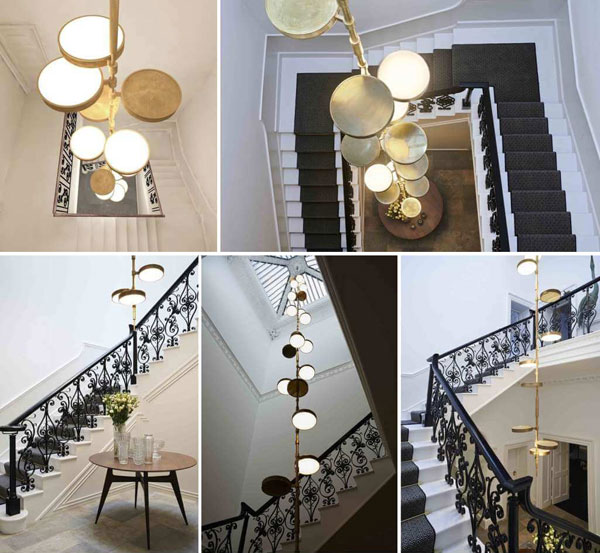 Source: archilovers.com
14. Rustic Chandelier With an Airy Openwork Design: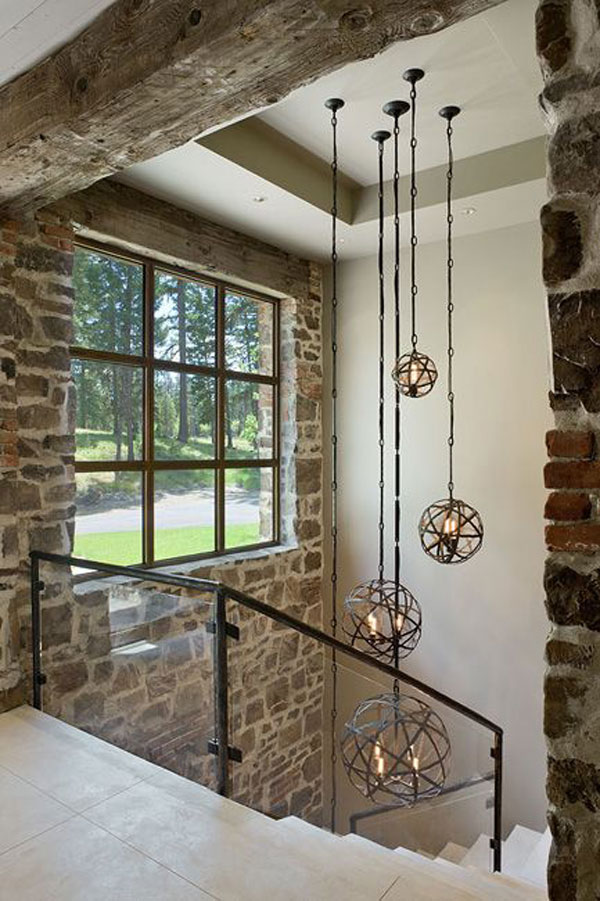 Source: locatiarchitects.com
15. Gorgeous Chandelier with Chrome Petals: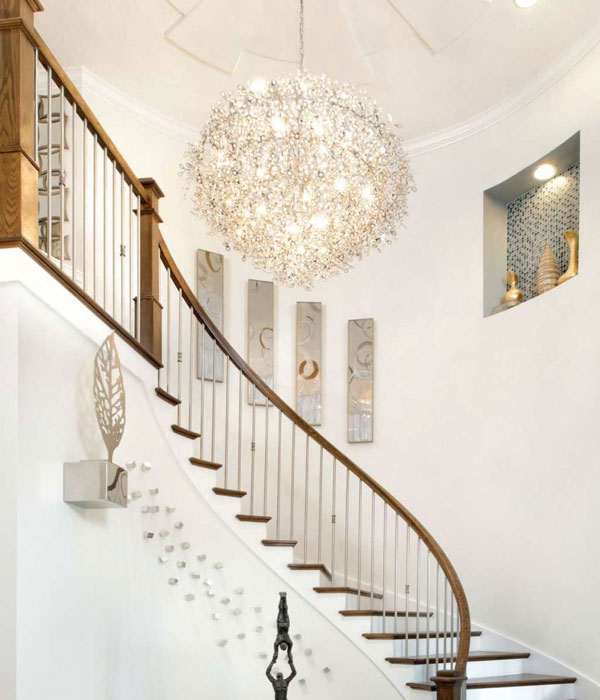 Source: lightsonline.com