Top 28 Most Adorable DIY Wall Art Projects For Kids Room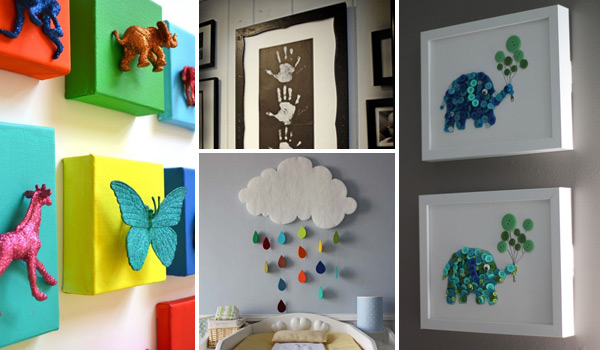 How can you decorate your kids' room to make it more enchanting, ensuring it becomes a place your little ones absolutely adore? One fantastic approach is to create a captivating kids' room wall art display.
These DIY projects won't break the bank, and they only require a bit of your spare time, providing an excellent opportunity for quality interaction with your children. Surrounded by cute and unique wall art for kids, your little ones can have a blast in their own kingdom, especially when the art projects on the walls are their own creations.
Don't hesitate any longer! Give these 28 top DIY kids wall art ideas we've discovered a shot. It's your turn, along with your kids, to have a blast and take action.
Yearly Handprints Wall Art for Kids: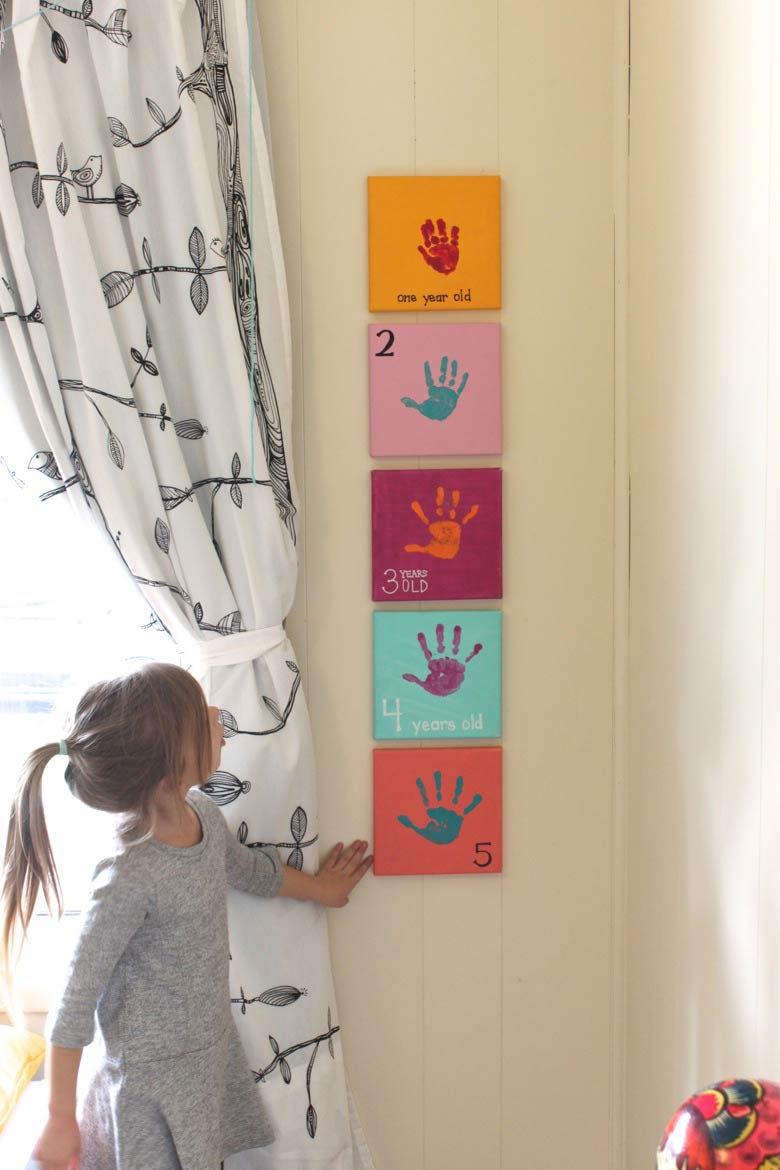 Looking for a project that's not only sentimental but also lasts over time?
Here's a wonderful idea: set aside a portion of your wall for a canvas that showcases your child's yearly handprints.
It's an incredible way to witness their growth, and they'll take pleasure in comparing their latest print with the previous ones as the years go by.
Monogram Marvel for Children's Wall Art: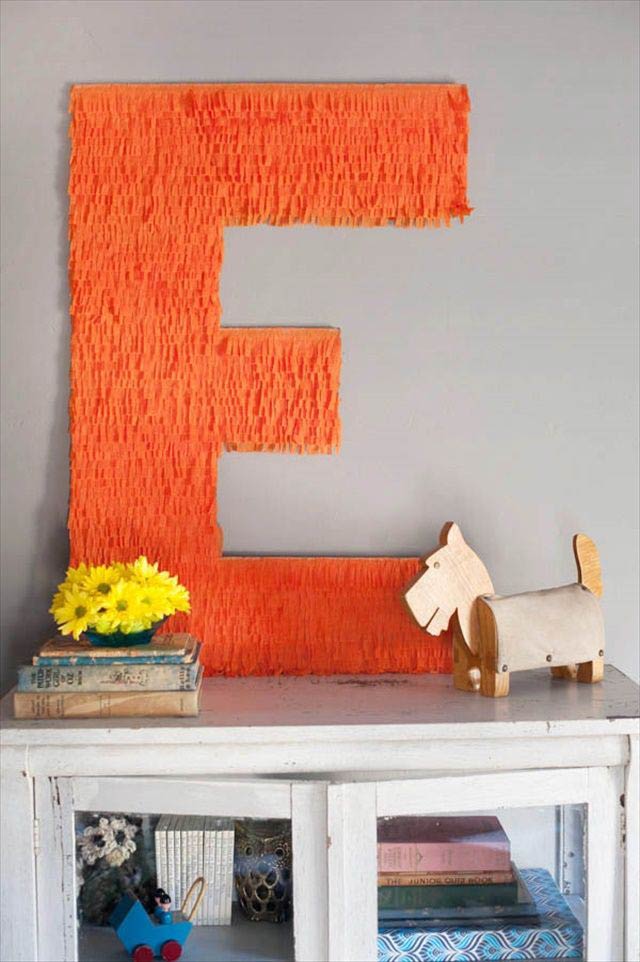 Children have an immense fondness for anything personalized with their name.
Craft a colossal monogram using their initial, and it will become the very first letter they recognize even before they can read.
This delightful monogram serves as charming children's wall art, adding a personal touch to their bedroom décor. via The Sweetest Occasion
Adorable Twirling Ballerinas: DIY Kids Wall Decor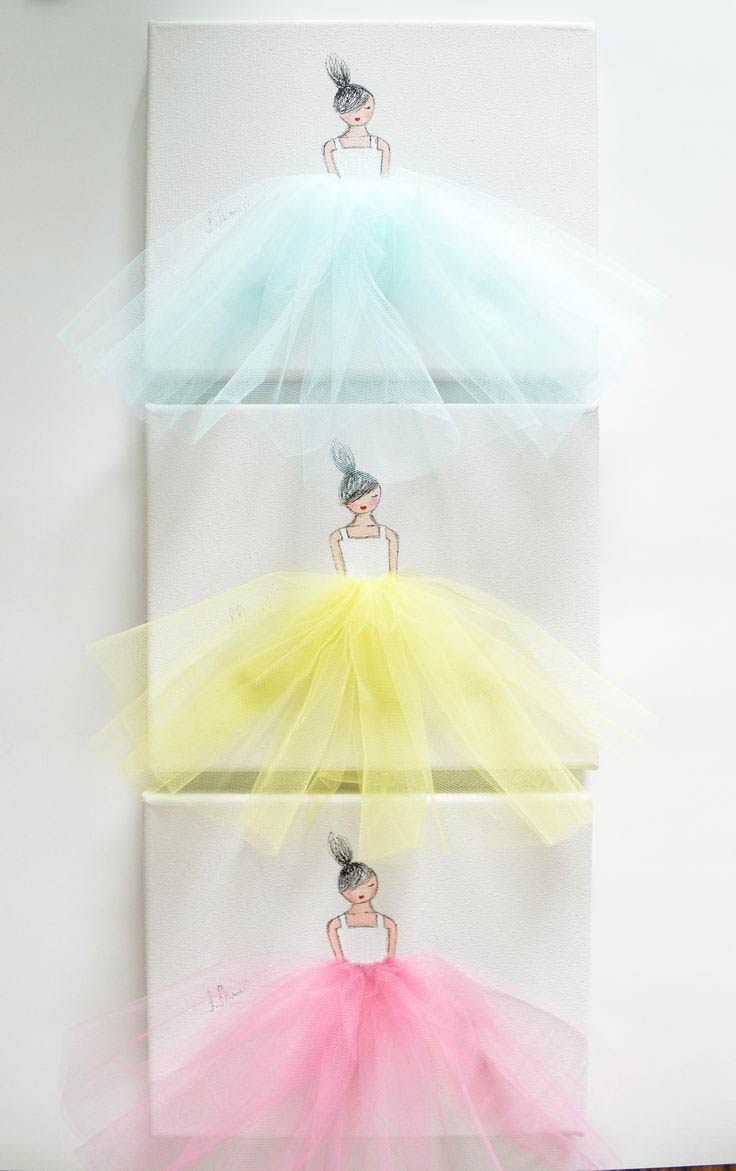 Is there any little girl who hasn't dreamt of becoming a ballerina at some stage of her life?
Crafting these twirling ballerina cuties is a breeze!
Channel your inner artist and sketch the ballerina's upper body on a canvas, then let the fluffy tulle take care of the rest.
These charming creations make for perfect kids wall decor, adding a touch of ballet-inspired whimsy to their bedroom. via Cool Creativities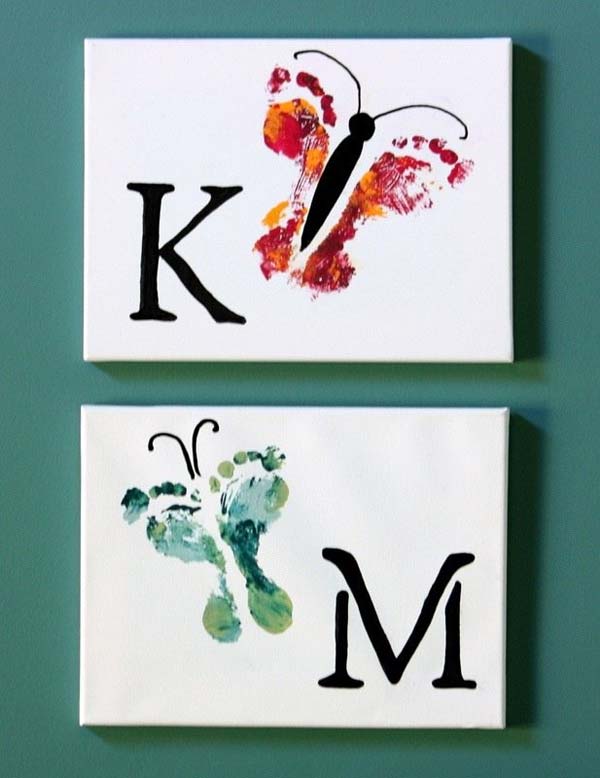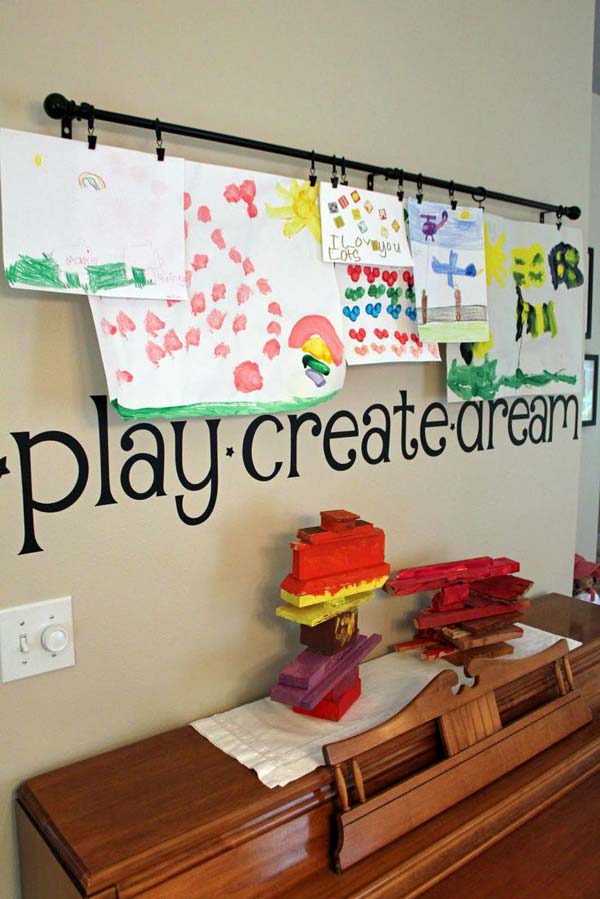 Source: frillsfluffandtrucks.blogspot.com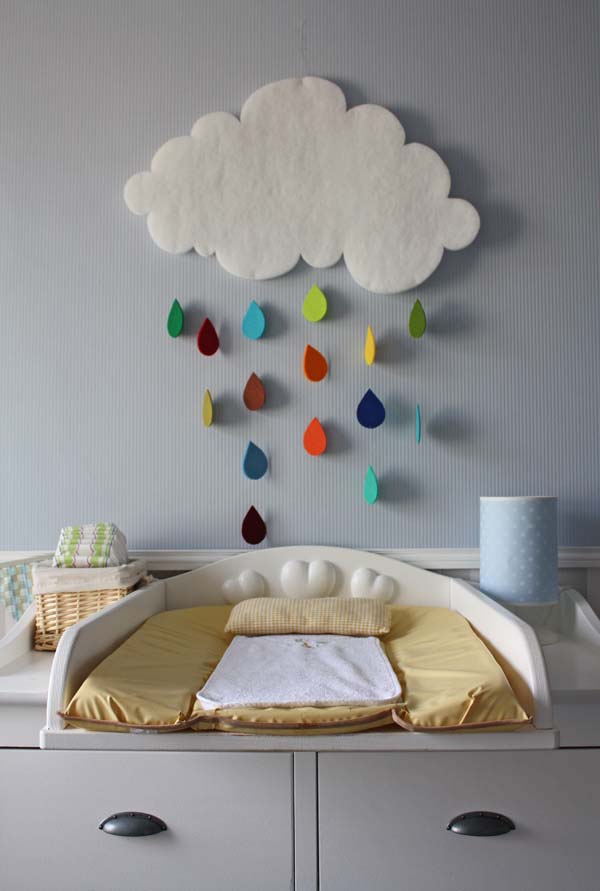 Tutorial: pourmesjolismomes.com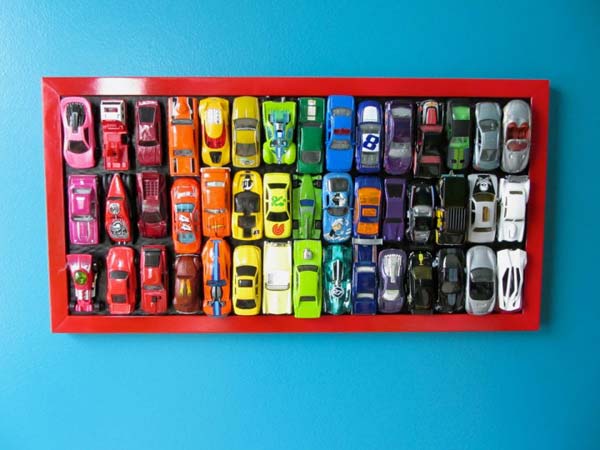 Tutorial: imagineourlife.com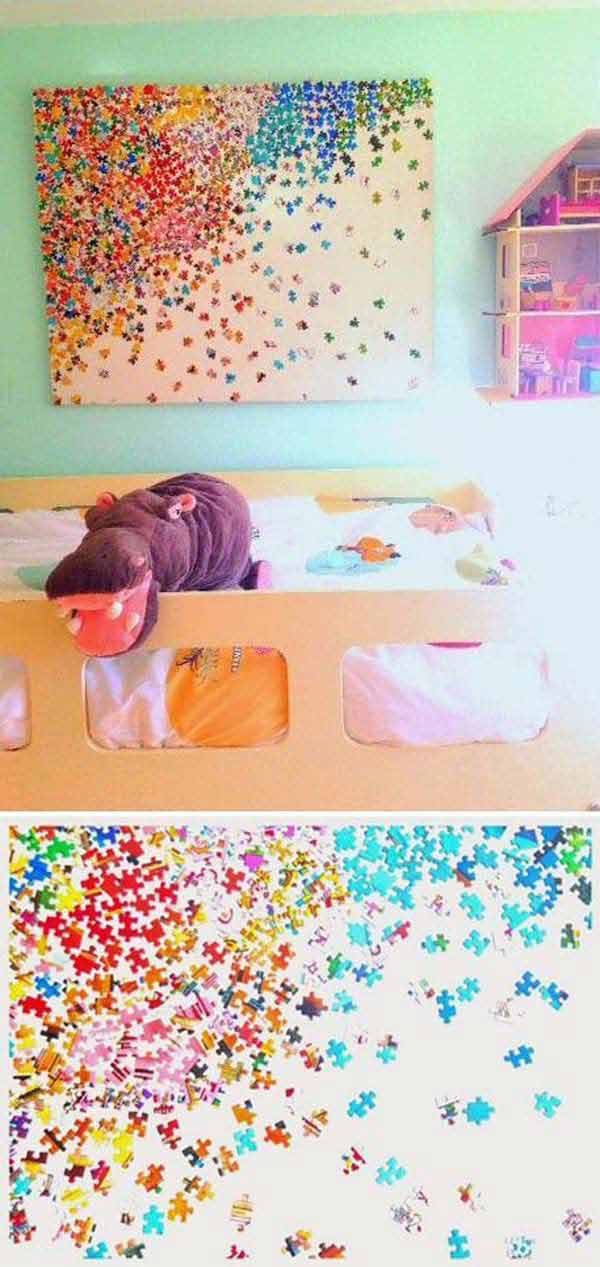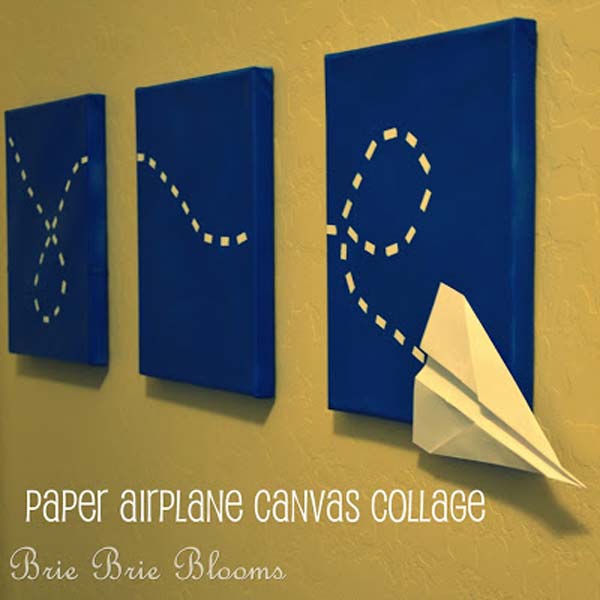 Tutorial: momendeavors.com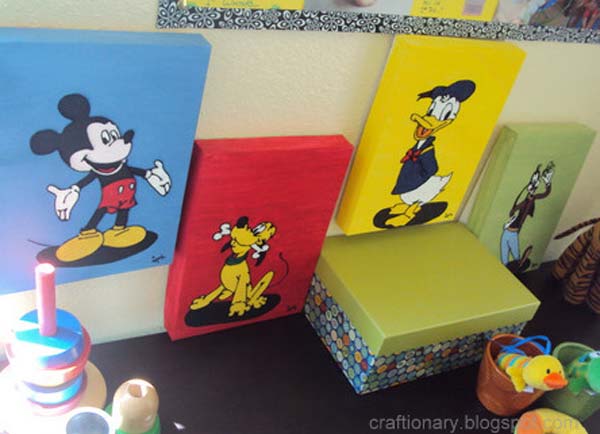 Tutorial: craftionary.net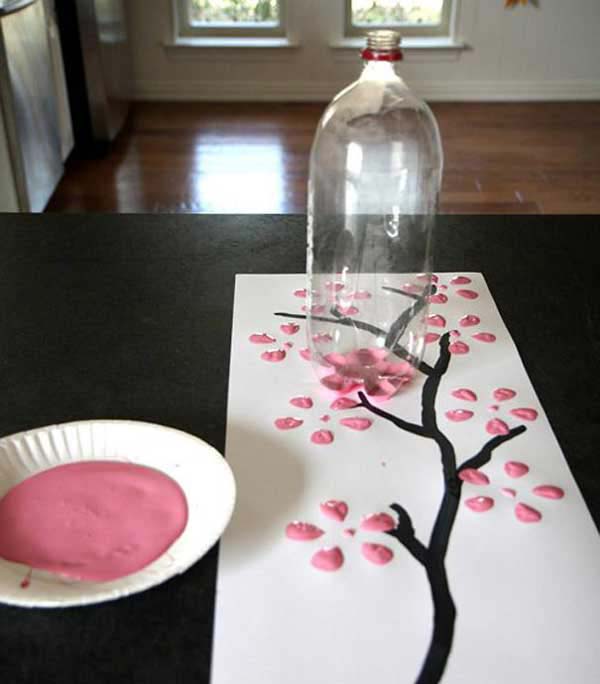 Tutorial: alphamom.com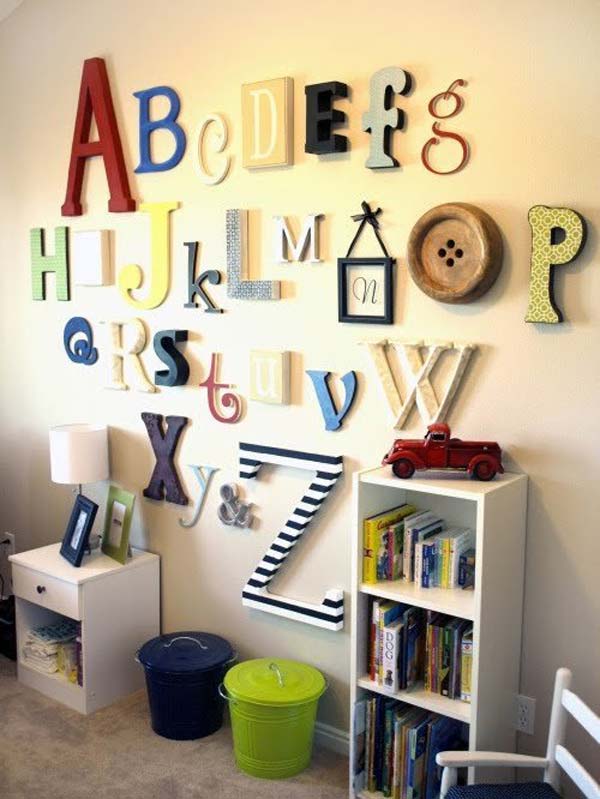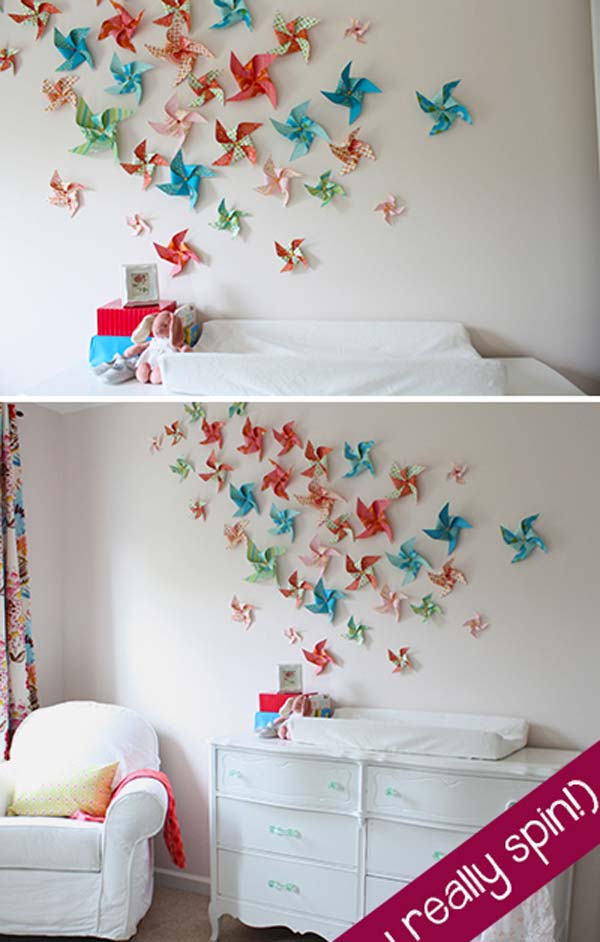 Tutorial: viewalongtheway.com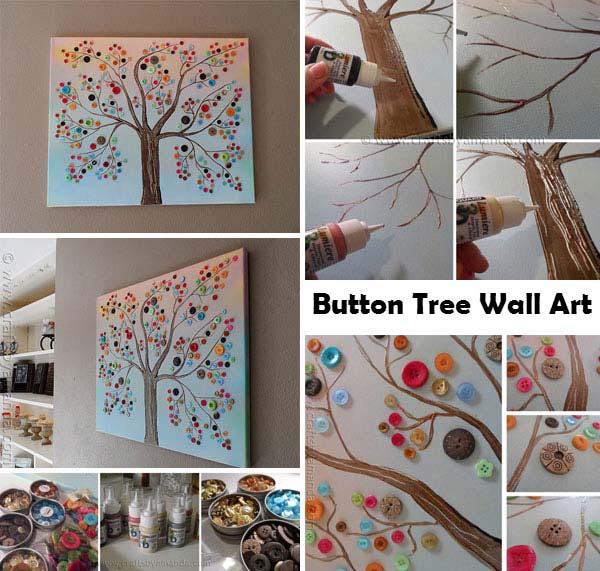 Tutorial: craftsbyamanda.com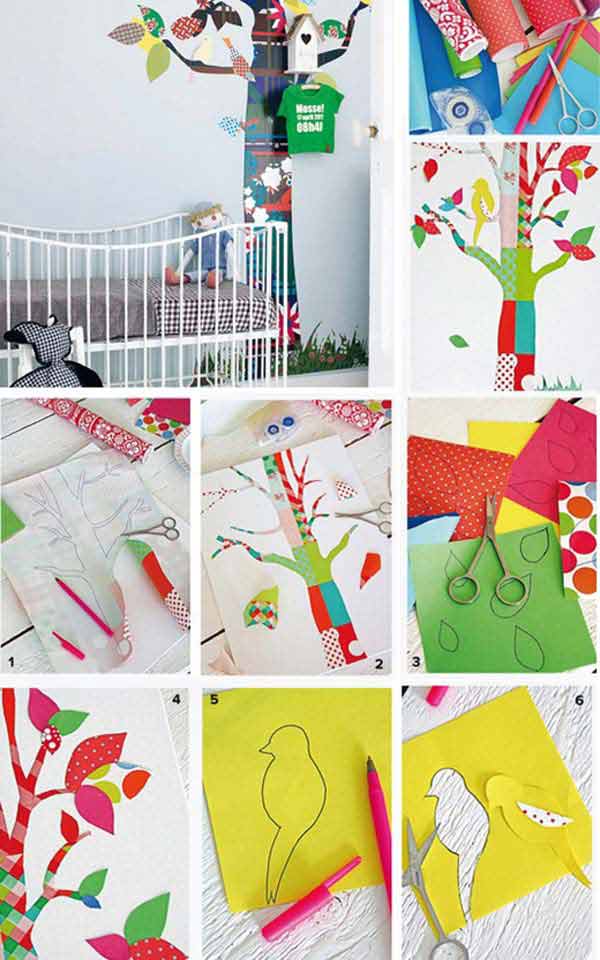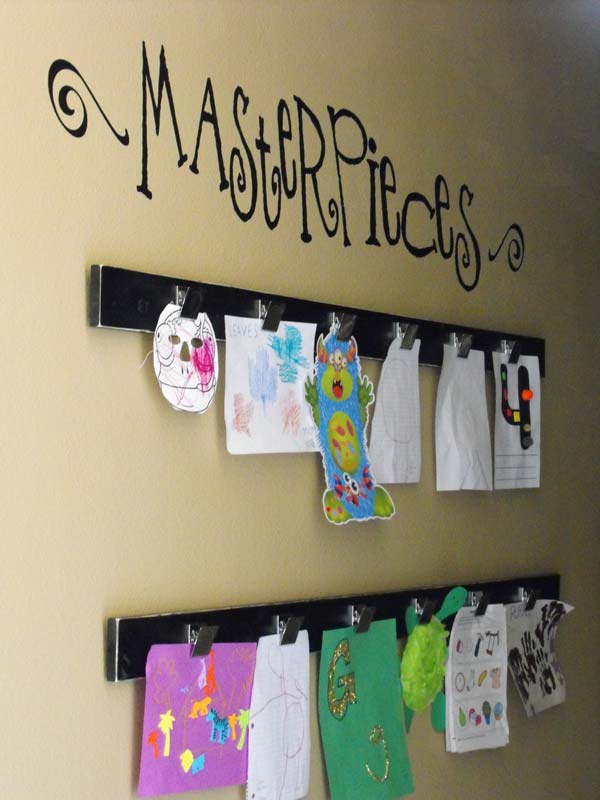 Tutorial: alittleofthis—alittleofthat.blogspot.com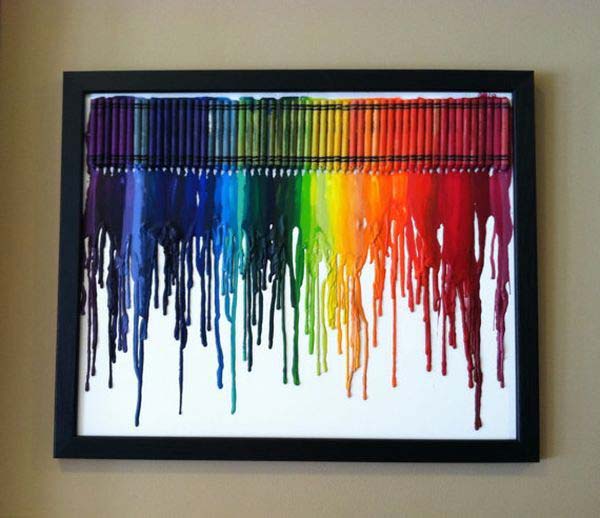 Mother-Daughter Creative Bonding: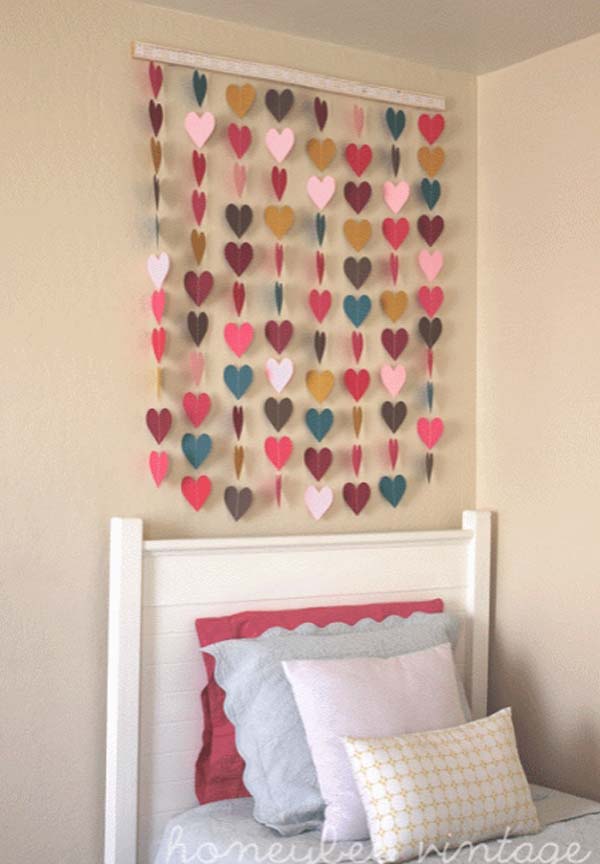 Looking to create wonderful kids' wall art and strengthen the bond between mother and daughter?
This DIY project is the perfect choice. Simply visit the craft store with your little one, allowing her to choose her favorite paper for the project.
Armed with a heart-shaped paper punch, you can both get creative while savoring hot cocoa during the winter season.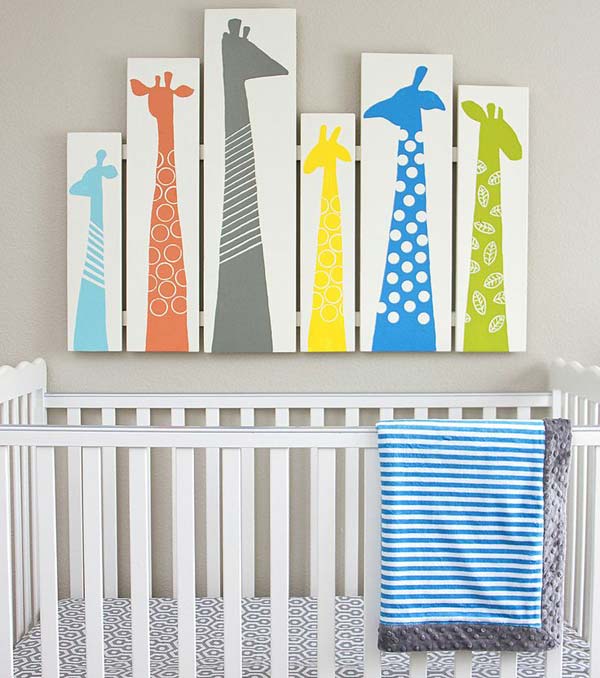 Tutorial: makeit-loveit.com
Transforming Toys into Kids' Wall Art: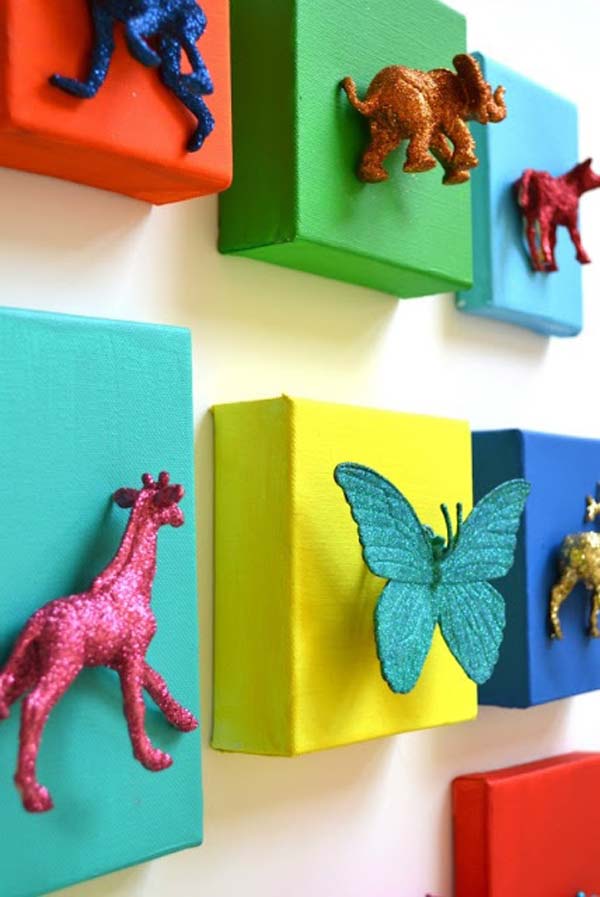 Does your little one have a soft spot for animals? If so, chances are you've got a stash of plastic critters in various sizes lying around.
Why not grab a handful of them, sprinkle them with glitter, and then proudly display them on vibrant canvases?
This creative project will not only enchant your child but also help you build the ultimate kids' wall art gallery.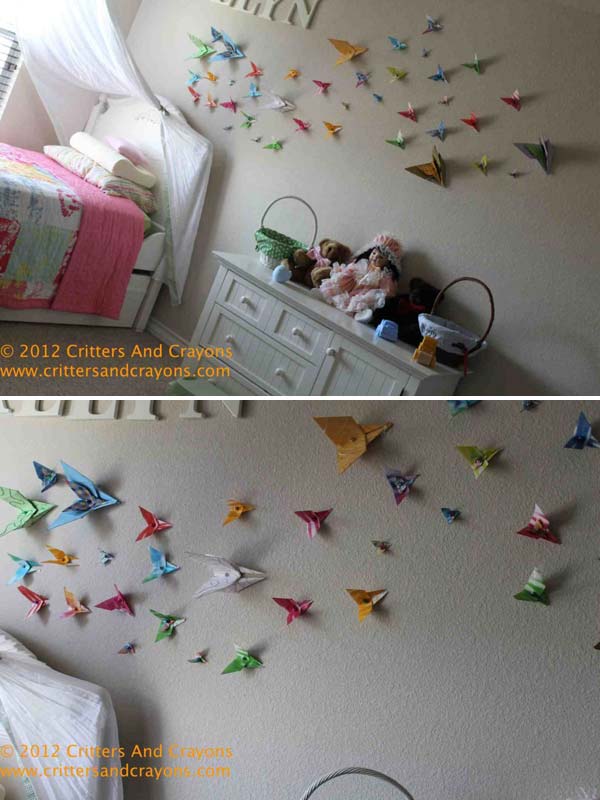 Source: welke.nl

Multi-Purpose Magnet Magic for Kids' Room Art: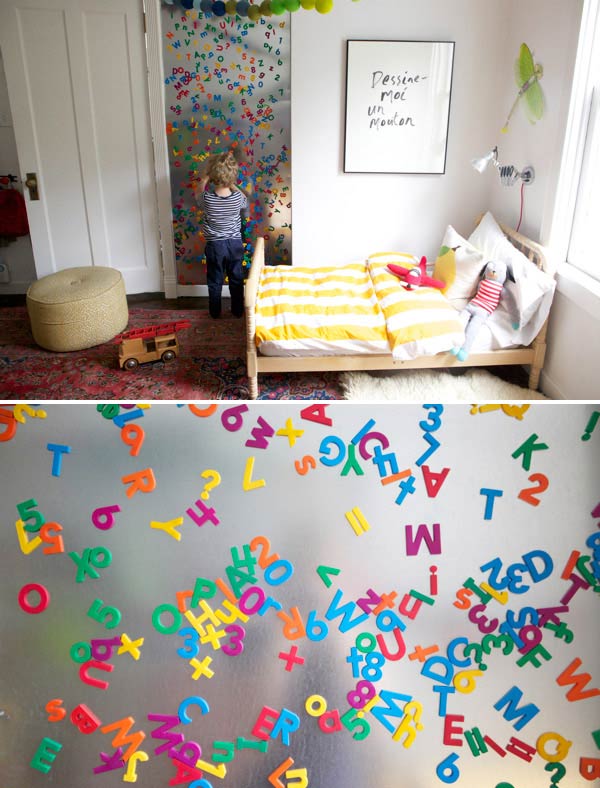 Perhaps you're pondering the idea of optimizing every bit of available space for creative endeavors.
Well, here's a clever suggestion: install a magnetic strip on their wall.
This nifty addition allows you to proudly showcase photos and excellent report cards above while your youngsters can have a blast playing with magnets below. It's a win-win for art in kids' rooms! Via: ohhappyday.com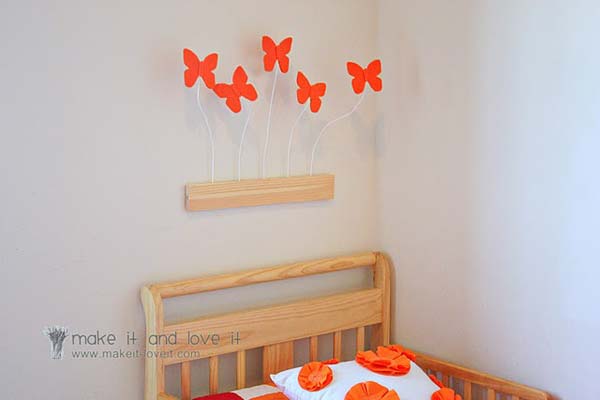 Source: digma.lt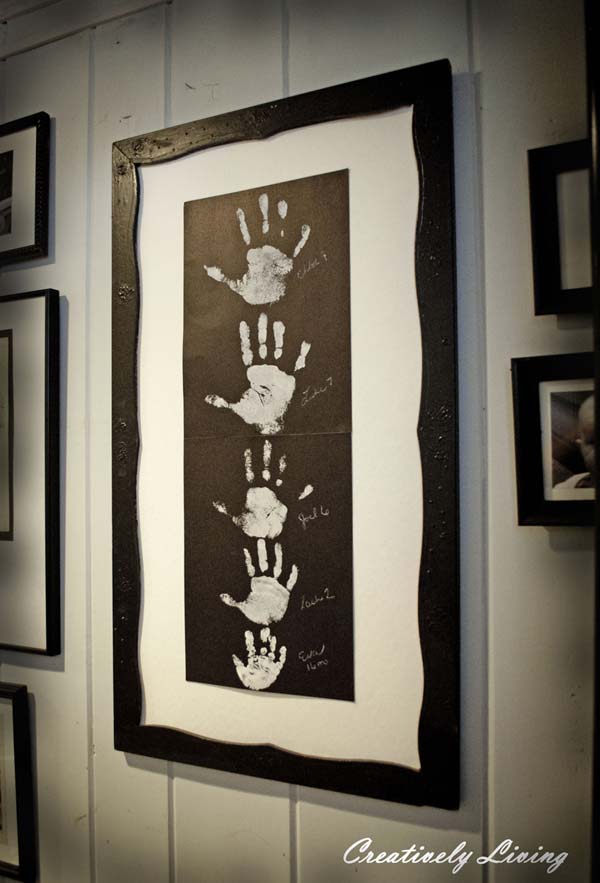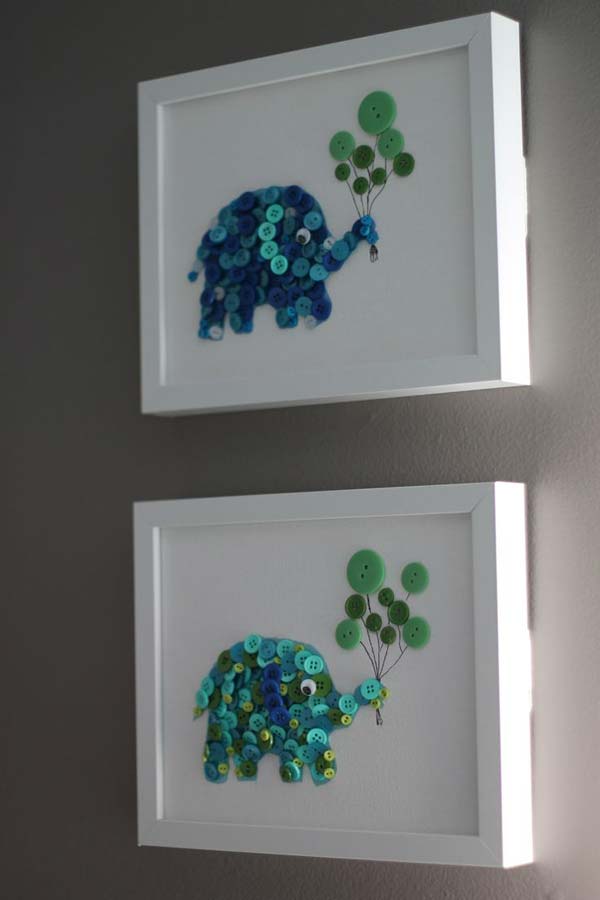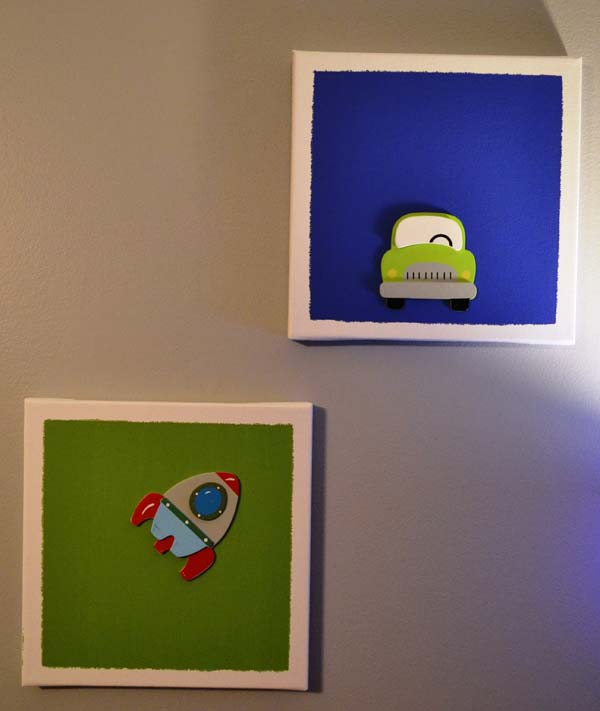 Source: twoifbyfaith.com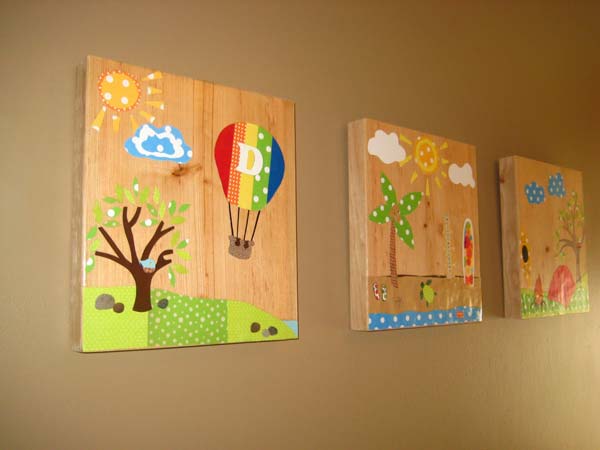 Tutorial: homeinspiredbliss.blogspot.com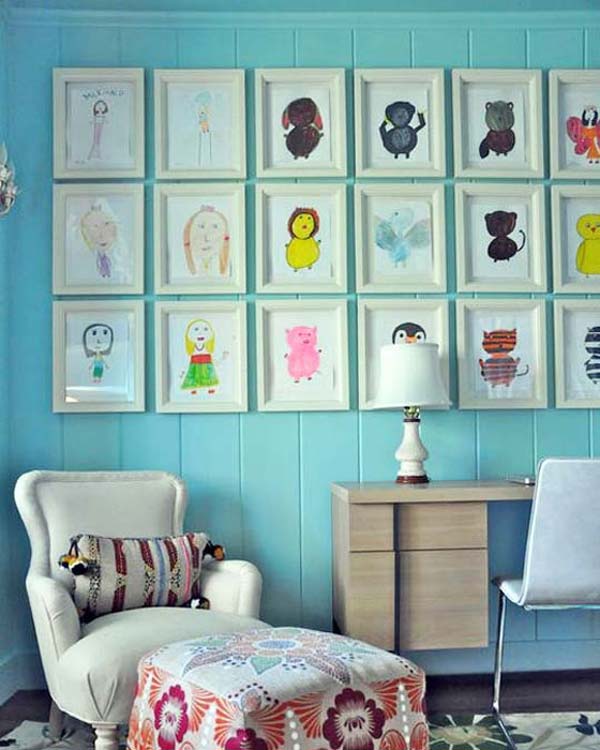 Source: babybites.co.nz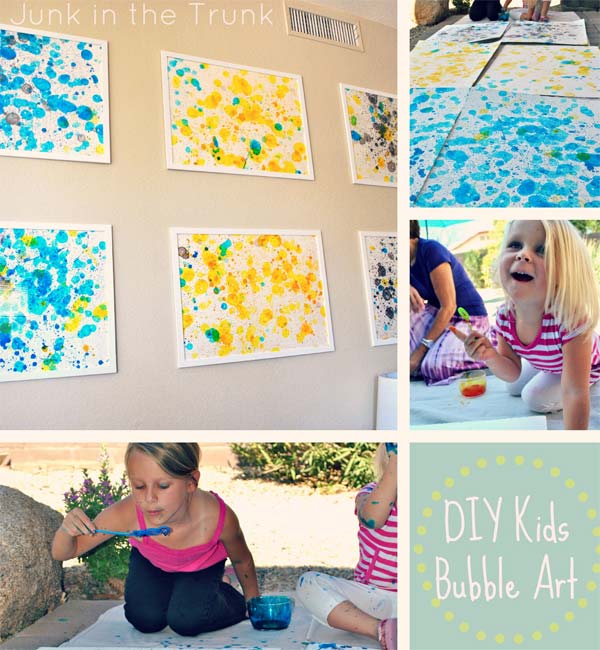 Tutorial: junkinthetrunkvintagemarket.com