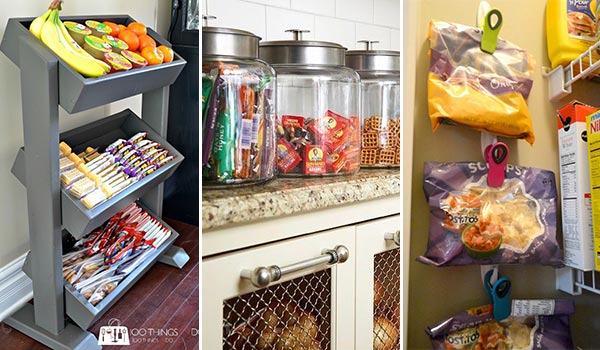 Who can resist a snack or two? Not many people that's for sure. In fact, it might surprise you to learn that children are not the only culprits for sneaking into the pantry looking for a snack. Many adults get the cravings late at night too! If your pantry looks anything like mine did, then you will find it stuffed with a variety of different snacks in no particular order. They were piled high or low in between some of the essential items of food. That is why I decided to have a tidy up and determined to keep it that way discovered these great snack storage ideas. If you are wanting to streamline your pantry, why not consider carefully arranging your snacks so you will always know what you have left, what has been eaten and what needs replacing. The snack storage ideas are not revolutionary, but they are surprisingly practical.
#1. Miniature Clothespins Are Ideal
If space is a premium you can use affix miniature clothespins to a storage Board to go over a cabinet door.  via: fennellseeds.com
#2. Colorful Stackable Plastic Bins inside The Pantry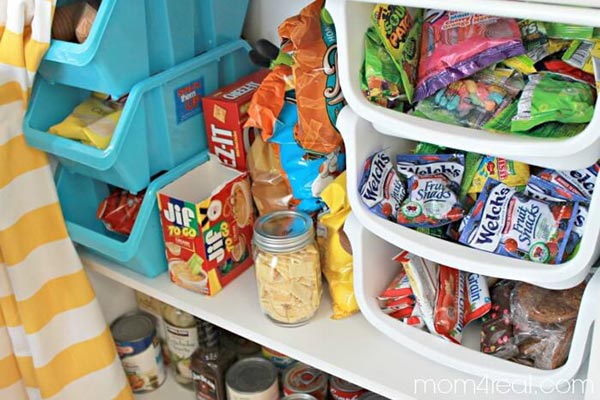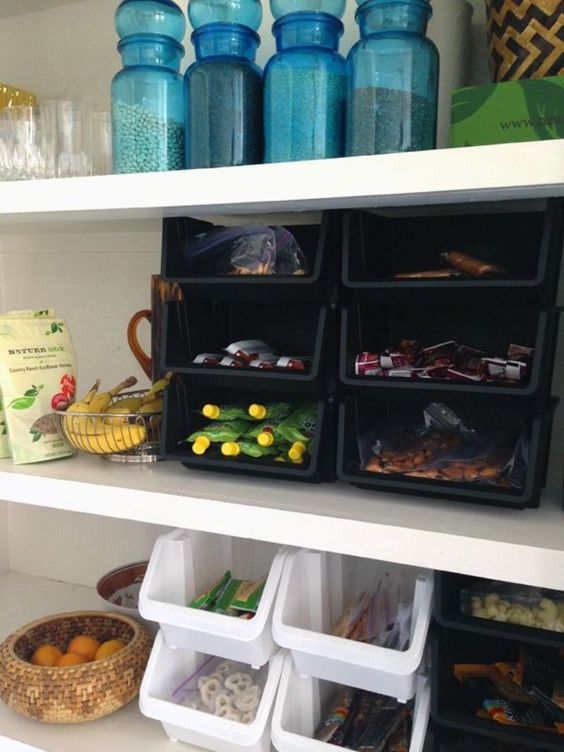 These are a firm favourite as they can be obtained in many different colors and can be stacked as high as you need.   via: mom4real.com
#3. Perfectly Sized Glass Jars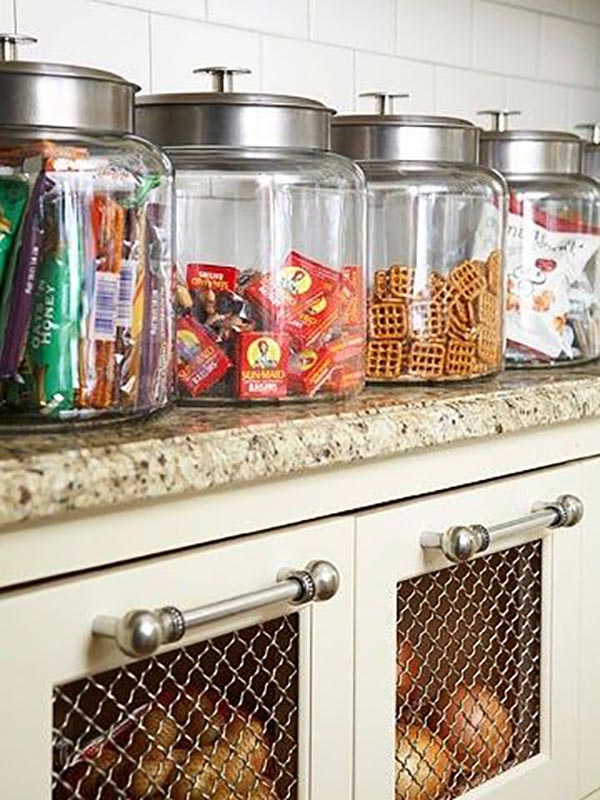 For those smaller snacks and sweets, consider using a variety of colored or clear jars. Choose all similar sized jars for a great impact. Very tidy and you can see instantly what is inside. Don't put them too high for little fingers though!  via: jewelpie.com
#4. Wooden Tiered Storage Rack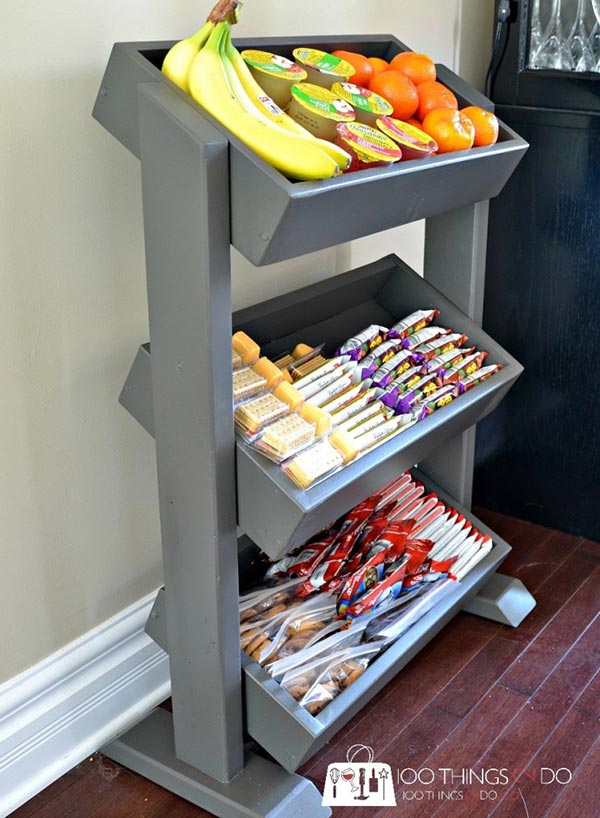 If you have plenty of room in your kitchen, why not consider a wooden storage rack? Stylish looking and supremely practical – this is the great way to go, especially if you choose a tiered version.   via: 100things2do.ca
#5. Drawer Space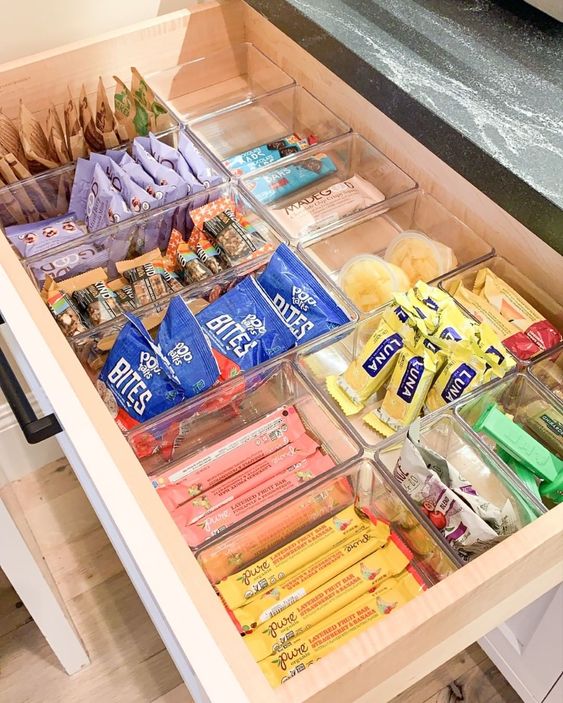 Use any free drawer space to create trays of snacks.   via: instagram.com
#6. Shoe Organizers Are Not Just For Shoes
Shoe organizers hung over the pantry door are perfect for snacks.  via: realmomkitchen.com
#7. Super Stylish Metal Bin Containers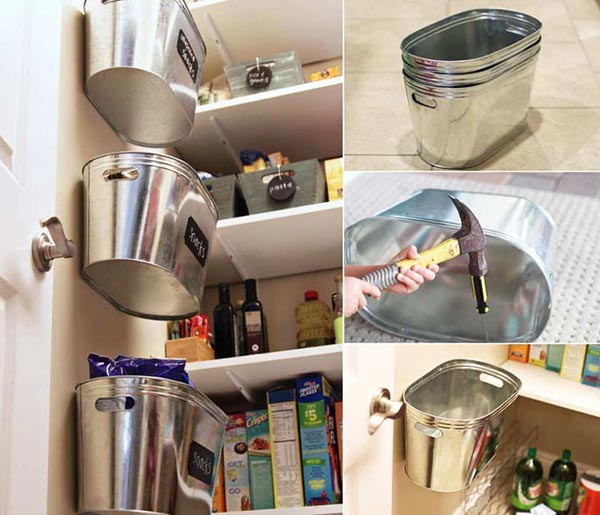 Stylish metal containers can be affixed to the wall or pantry door, making plenty of extra storage space.  via: lilblueboo.com
#8. Limited Resources? Ziplock Bags Are Perfect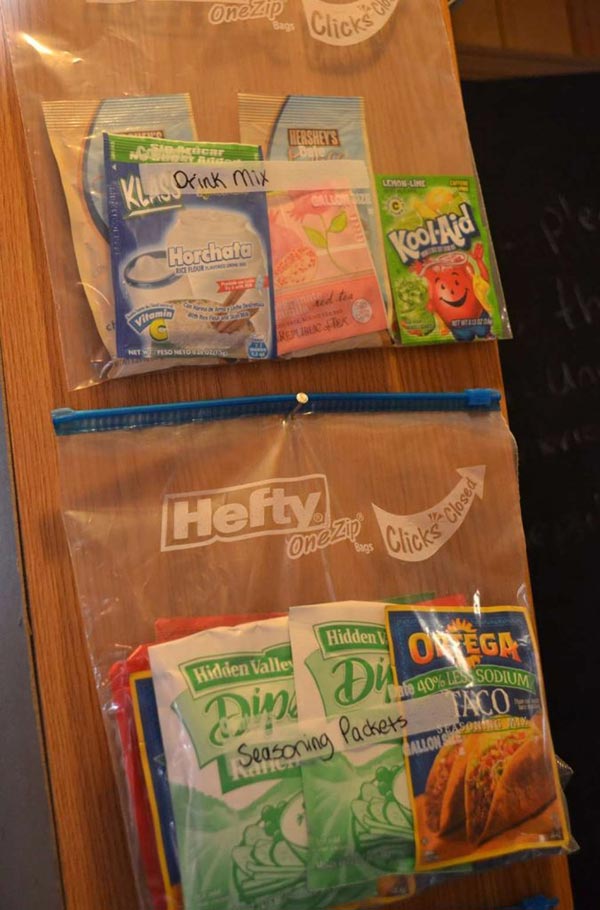 If you don't have money to spend on any new containers, you can use (or re-use) Ziploc bags and nail them to the back of your pantry door.   via: mrshappyhomemaker.com
#9. Basket Snacking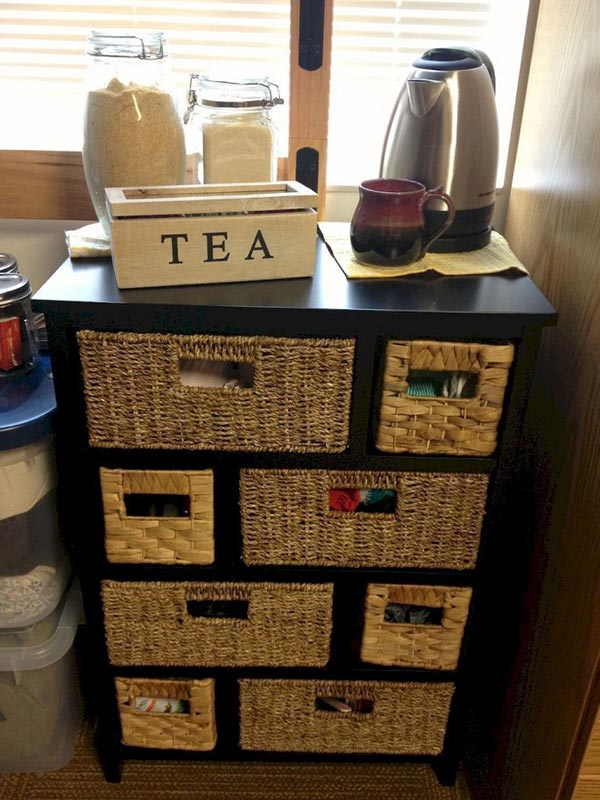 If baskets are your favorite material, why not modernize an old outdated bookcase with a series of different sized baskets.
#10. Cheap And Cheerful Tiered Wire Metal Rack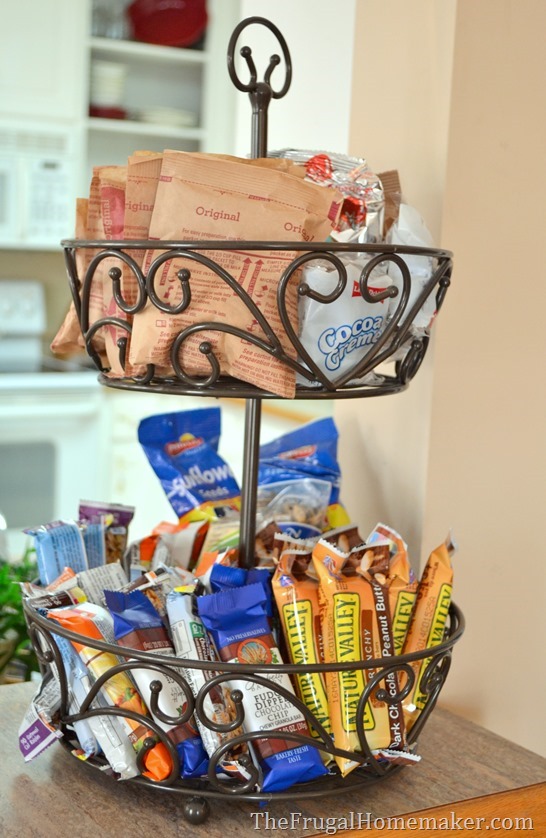 You will have seen plenty of these in stores, but they are a really inexpensive way of creating more storage on your kitchen (or any workspace) top. Safe for children too.  via: thefrugalhomemaker.com
#11. 3-Tiered Wire Rack
via: displays2go.com
#12. Hang Snacks Onto Wire Shelves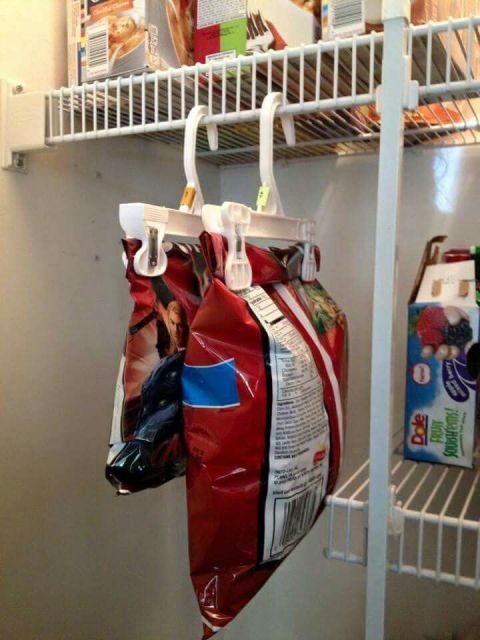 #13. Penny Candy 6 Jar Rack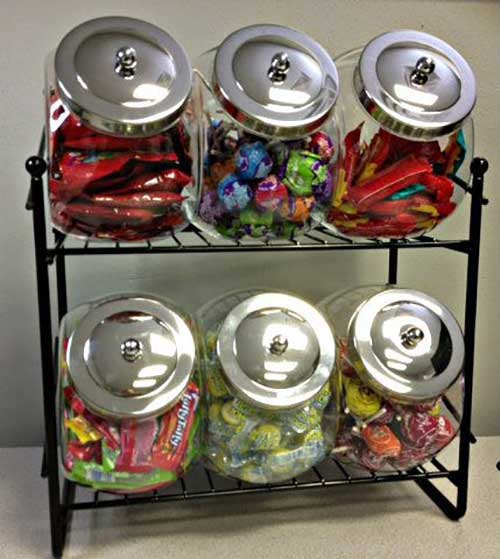 via: candyconceptsinc.com
#14. flip top containers to store
#15. Wire Baskets