29 Affordable And Beautiful DIY Trick-Or-Treat Bags For This Halloween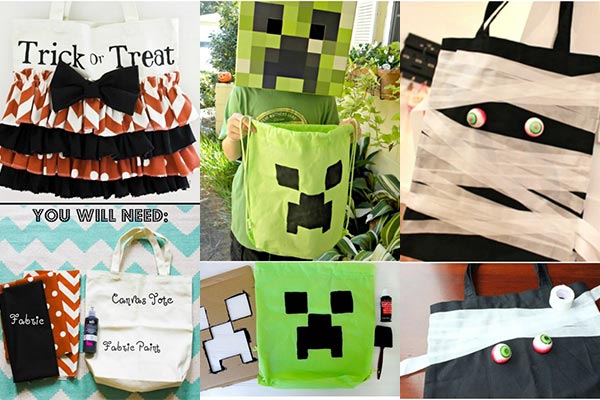 How to make your next Halloween celebrations fun and exciting? Most people think about making their costumes, candies, and decorations unique and spooky. What about the trick-or-treat bags? You should also focus on making these bags appealing, beautiful, and unique. Here are 29 affordable and beautiful DIY Trick-Or-Treat Bags to make Halloween celebrations incredibly entertaining.
You can make these DIY trick-or-treat Halloween bags for your kids. These ideas are simple, practical, and easy to follow. There is no need to spend a lot of time and effort on these projects. So, you can start making these bags the night before Halloween to offer your kids the best ones that perfectly match their homemade costumes.
Everyone looks for something new every year when it comes to choosing Halloween decorations. The DIY projects always help you make your party and celebrations creative and enjoyable. It does not matter whether you plan to host a haunted house, costume party, or take children through the nearby homes for candy; customized plans will add more flavor to your celebrations. These DIY Trick-Or-Treat Bags will match perfectly with a wide variety of costumes to keep everyone entertained.
These projects make you familiar with themed and plain bags for trick-or-treating. Minimal effort and budget make them immensely popular among numerous people. These ideas are kid-friendly as well. Don't worry about spending more than a dollar. You can learn how to make innovative and creative bags and buckets of exceptional appeal and fun. Here are the 29 affordable and beautiful DIY Trick-Or-Treat Bags for your next Halloween;
1. Upcycled Bandana Trick-Or-Treat Tote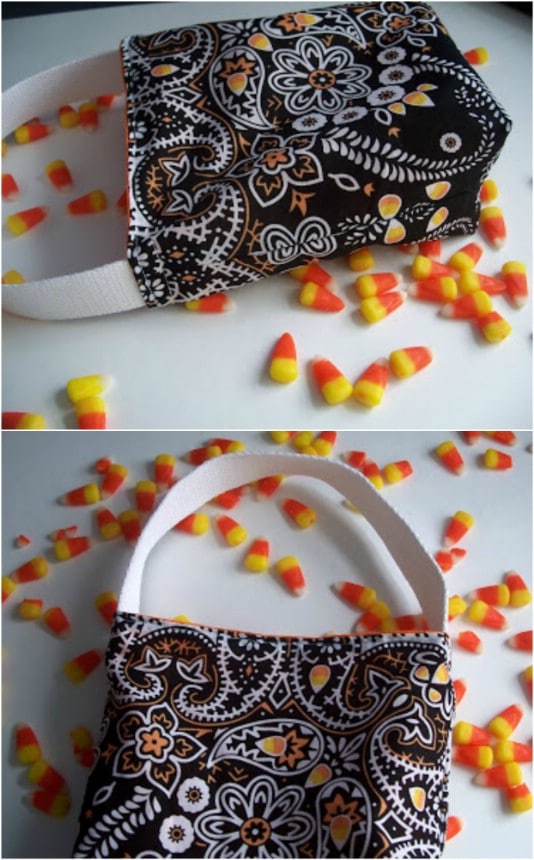 Tutorial: 2littlehooligans
2. Easy DIY Bushel Basket Buckets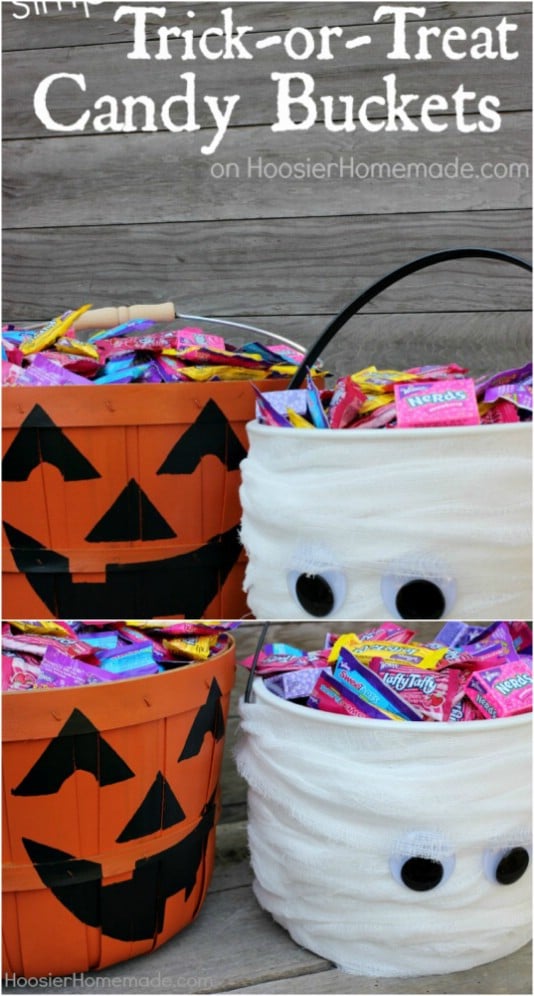 Tutorial: hoosierhomemade
3. Easy DIY Candy Corn Bag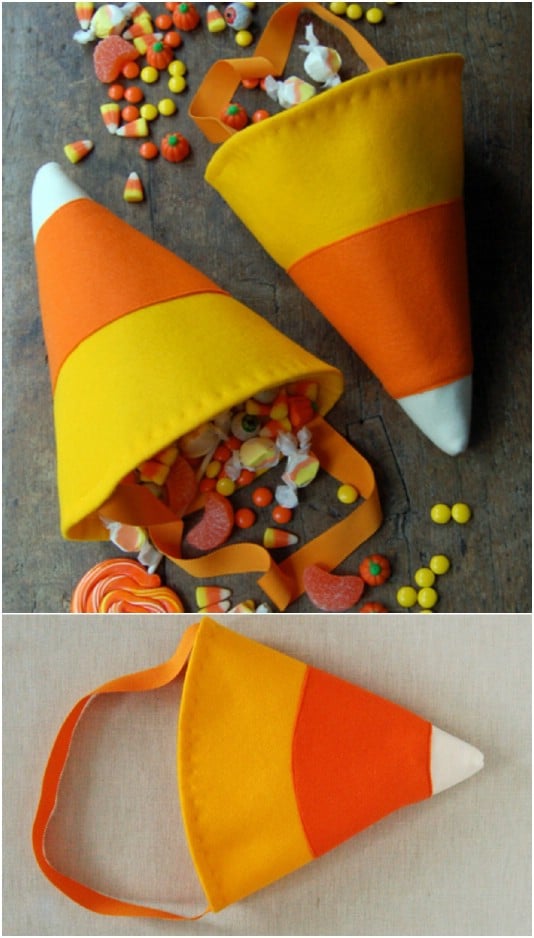 Tutorial: purlsoho
4. Upcycled Paint Can Halloween Treat Bucket
5. Easy Duct Tape Trick-Or-Treat Bag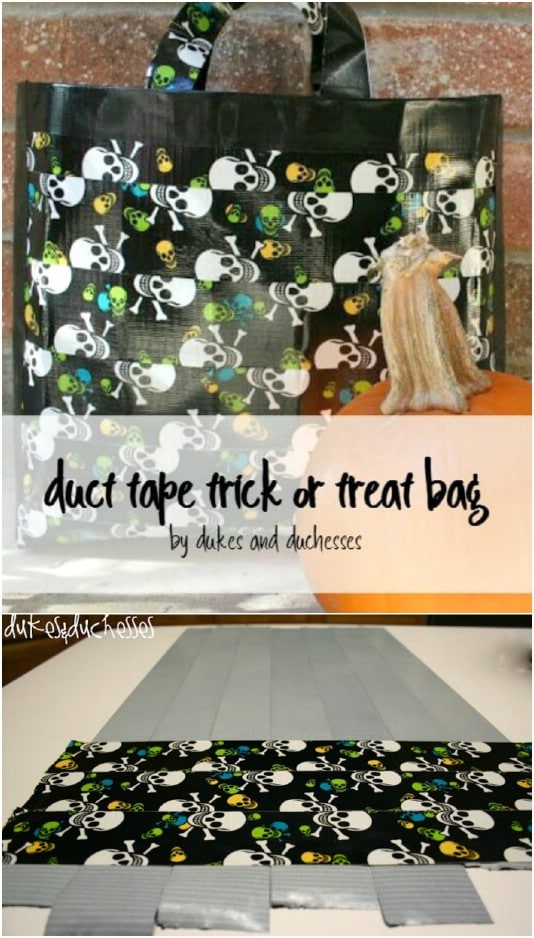 Tutorial: dukesandduchesses
6. DIY Duct Tape Halloween Buckets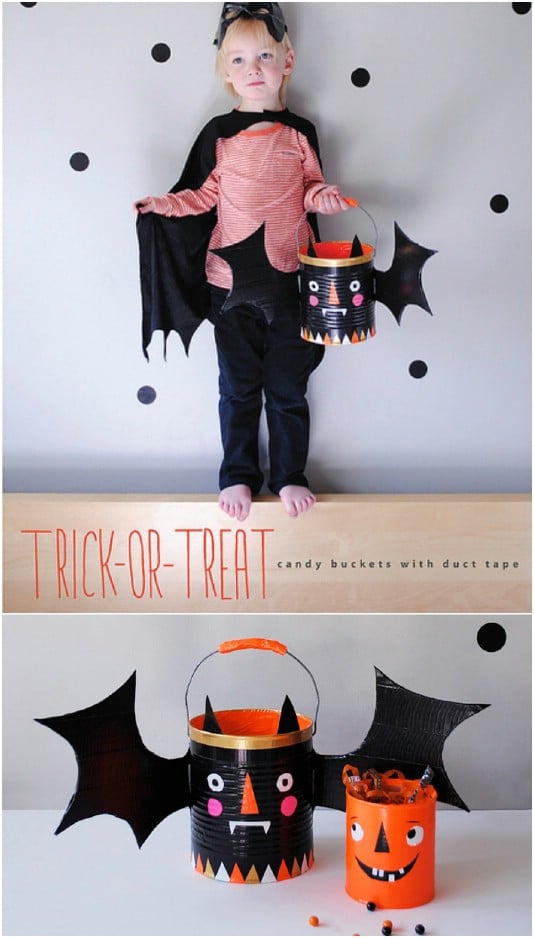 Tutorial: mermag
7. Easy And Cheap DIY Halloween Treat Bags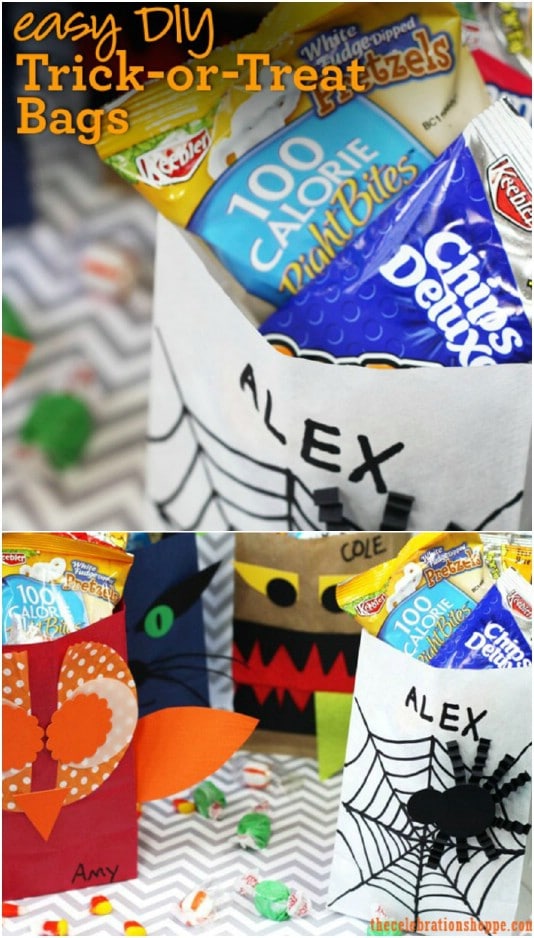 8. DIY Glitter Sider Web Bags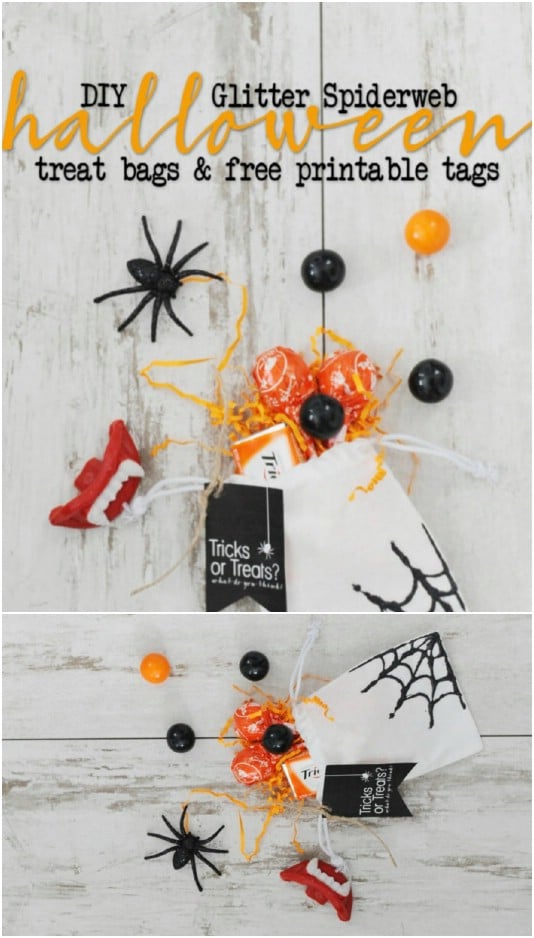 Tutorial: pinkpeppermintdesign
9. Frankenstein Glow In The Dark Bucket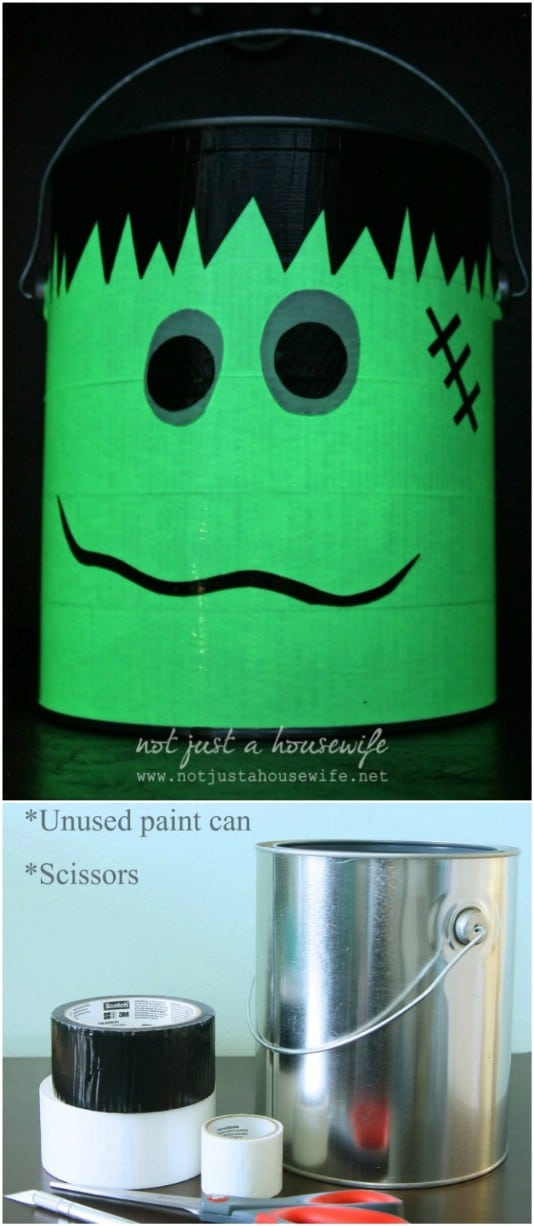 Tutorial: notjustahousewife
10. Simple DIY Golden Pumpkin Bucket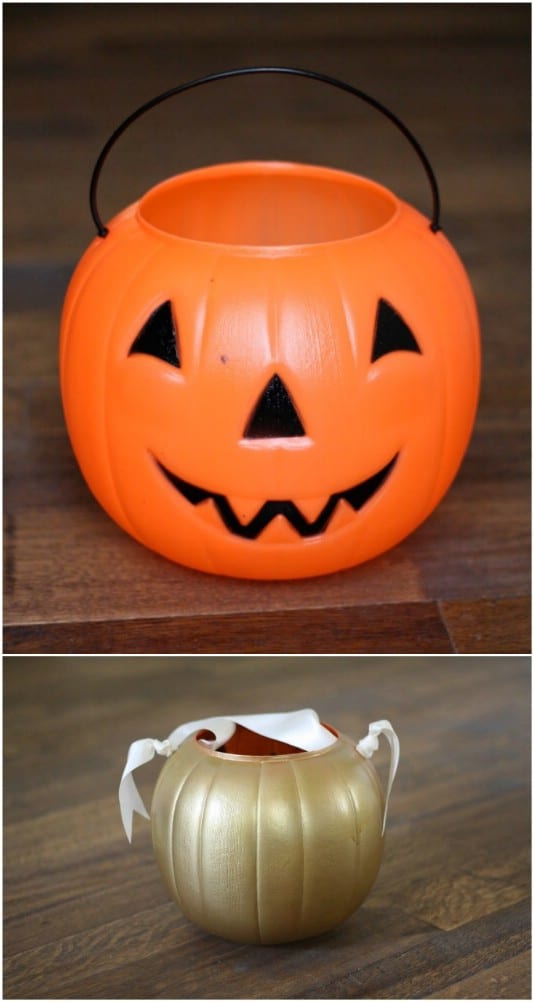 Tutorial/Source: julieblanner
11. Easy DIY Googly Eye Trick-Or-Treat Bag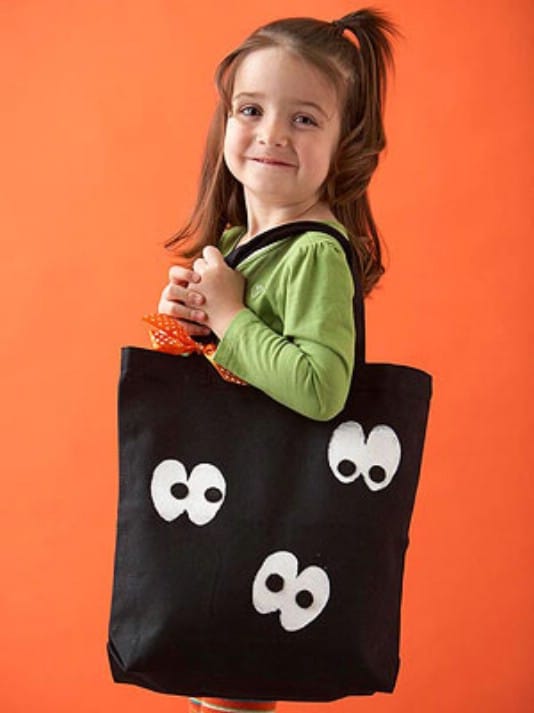 Tutorial/Source: bhg
12. DIY Minecraft Creeper Backpack Bag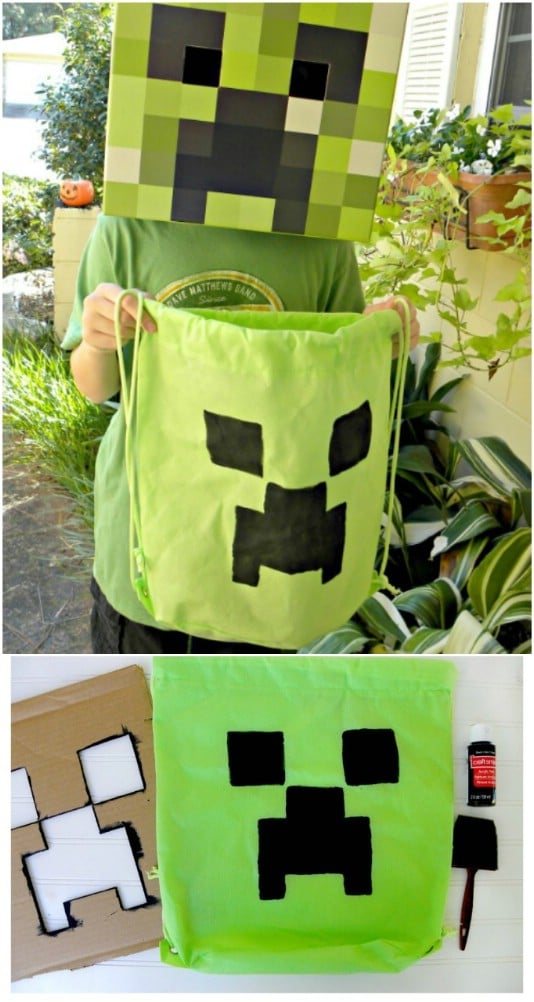 Tutorial: kerryannmorgan
13. Easy Handprint Ghost Trick-Or-Treat Bag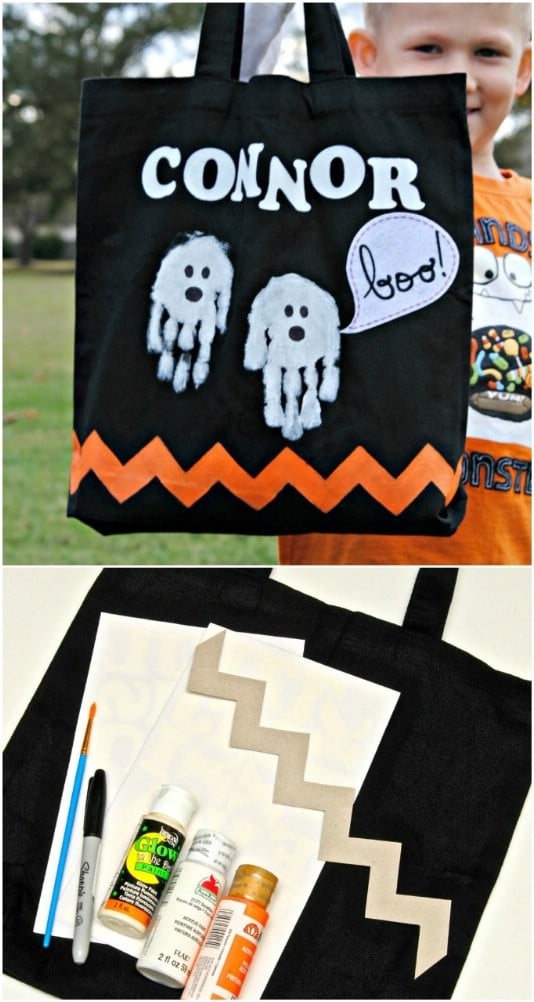 Tutorial: happygoluckyblog
14. Easy Trick-Or-Treat Bag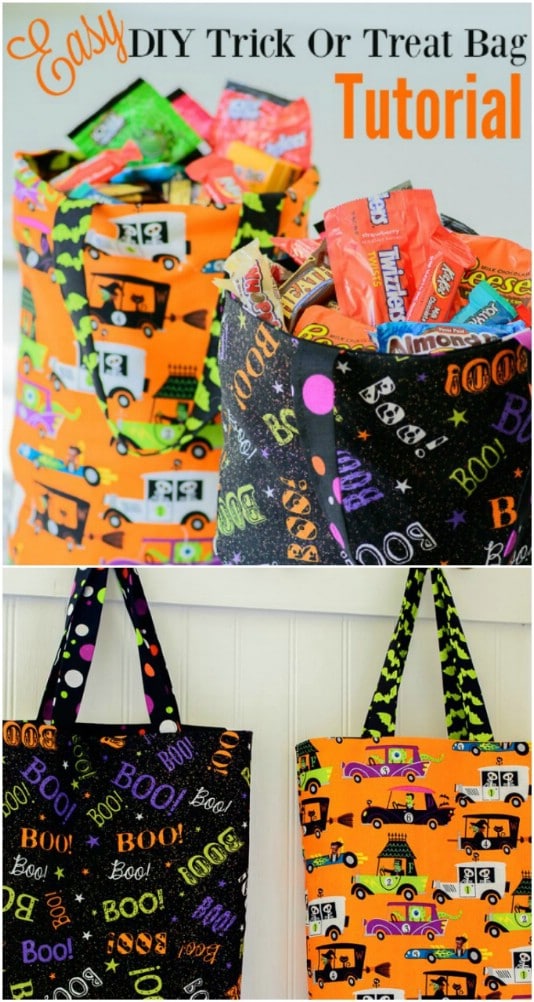 Tutorial/Source: almostsupermom
15. DIY Mummy Halloween Candy Bags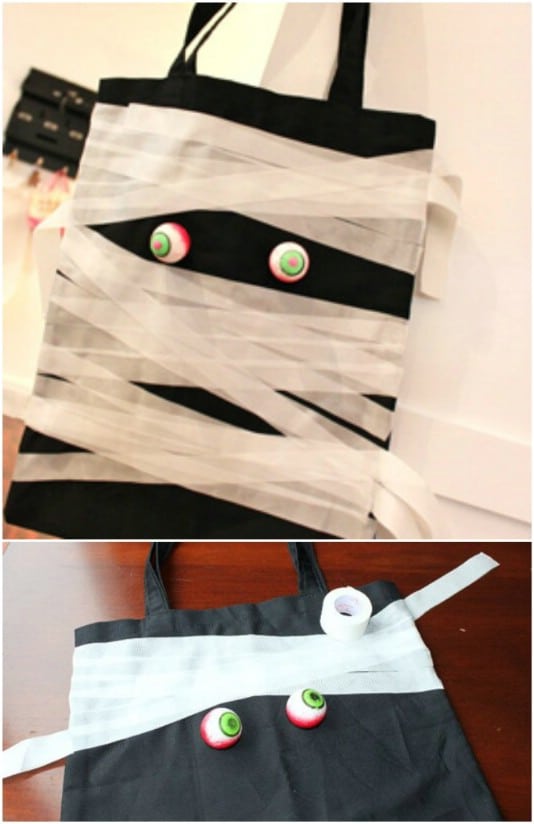 Tutorial/Source: popsugar
16. Scary DIY Mummy Candy Buckets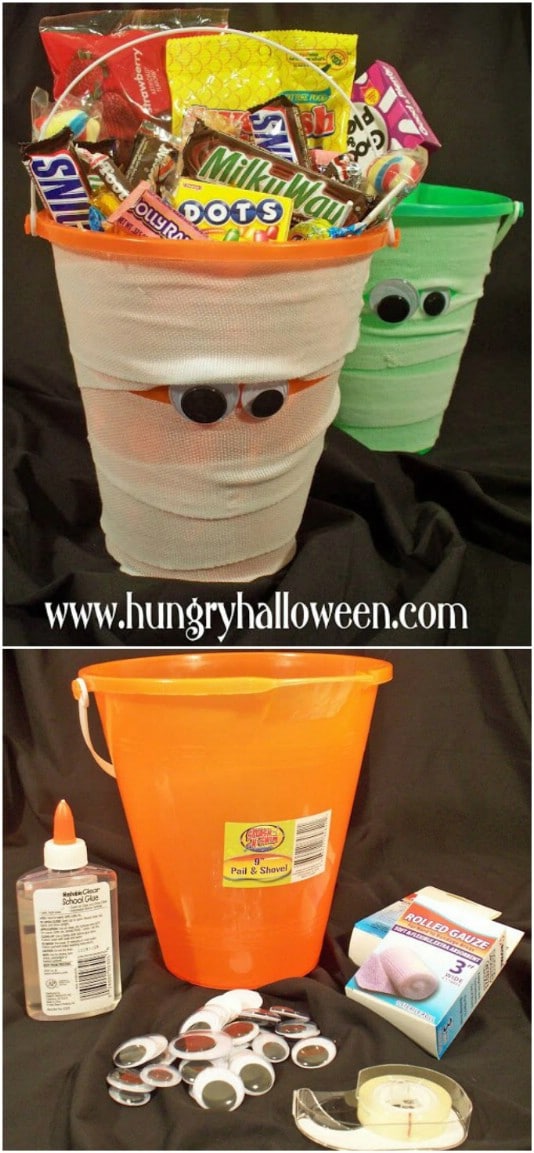 Tutorial/Source: hungryhappenings
17. Jester Owl Halloween Treat Bag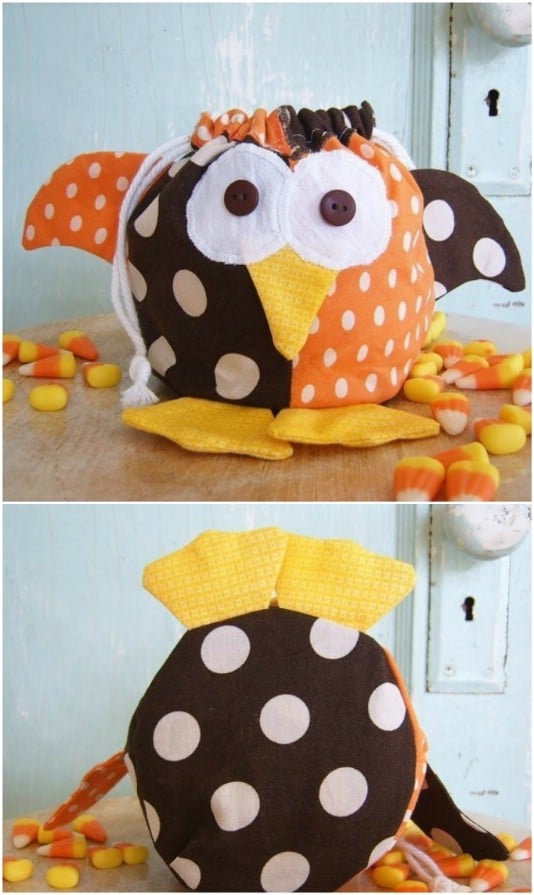 18. DIY Ghost Treat Box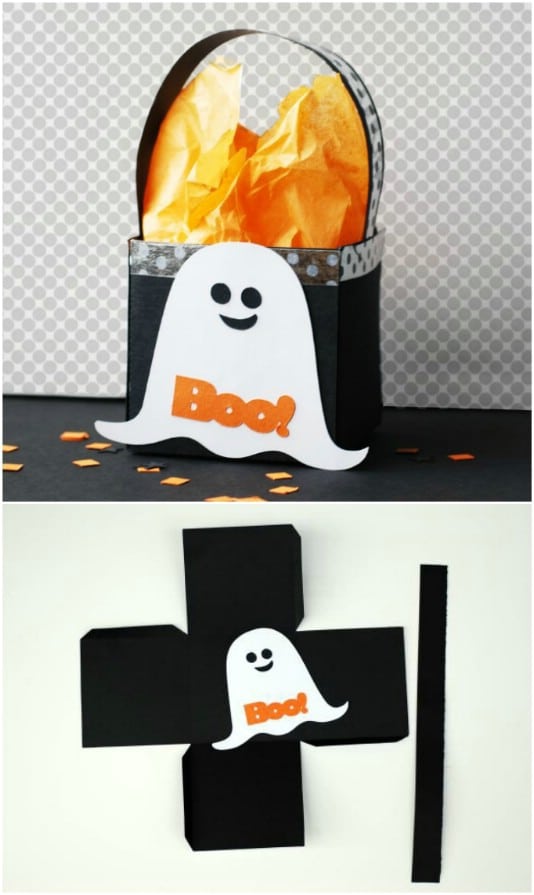 Tutorial/Source: thespruce
19. Upcycled Pillowcase Trick-Or-Treat Bag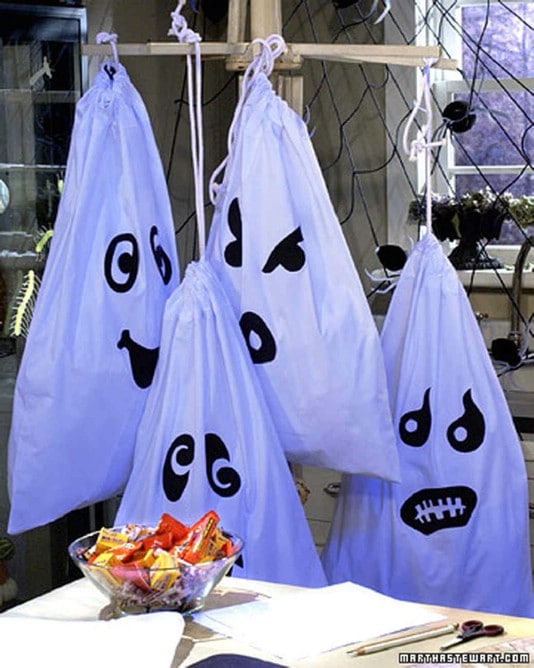 Tutorial/Source: marthastewart
20. No Sew Pottery Barn Knockoff Halloween Candy Bags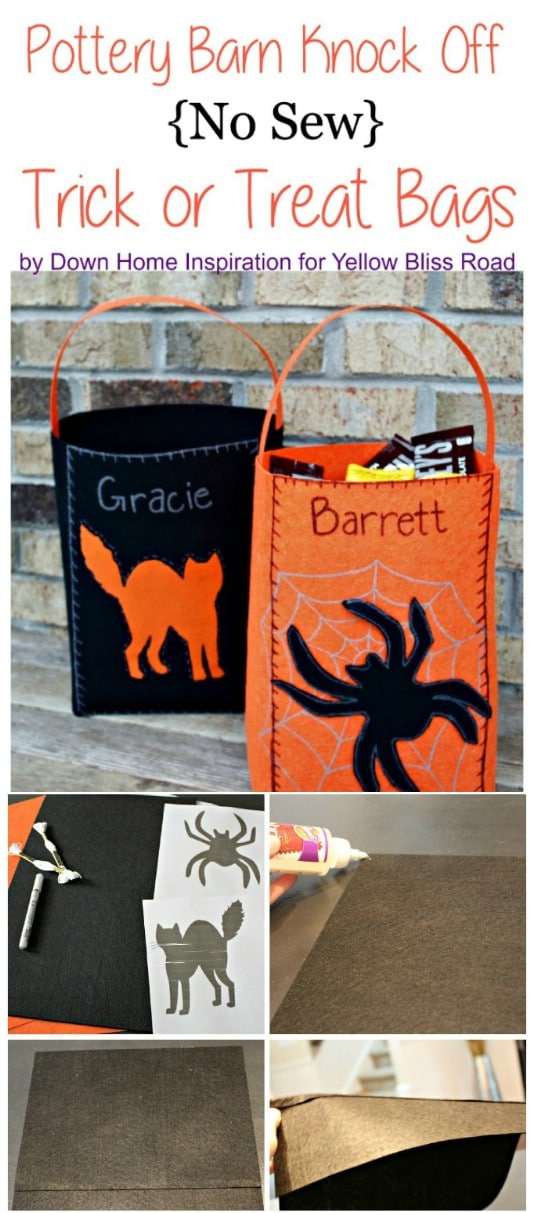 Tutorial/Source: yellowblissroad
21. Easy DIY Pumpkin Trick-Or-Treat Tote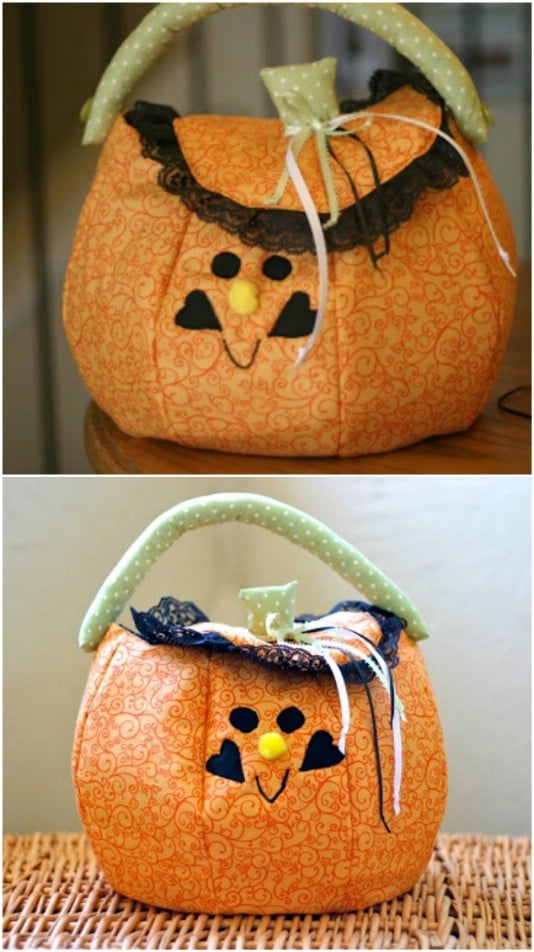 Tutorial: barefootinthekitchen
22. Simple DIY Ruffled Halloween Candy Tote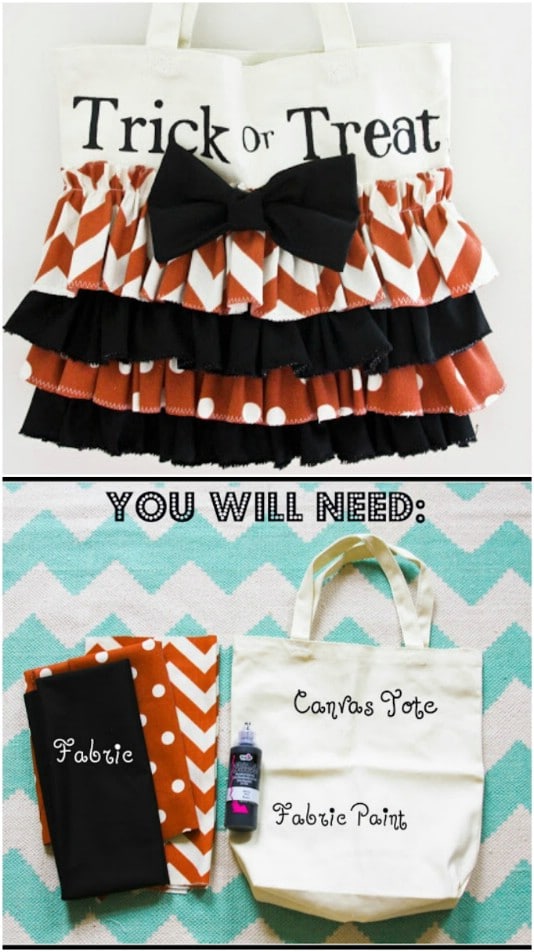 Tutorial/Source: eighteen25
23. Skull Themed DIY Potato Stamped Trick-Or-Treat Bags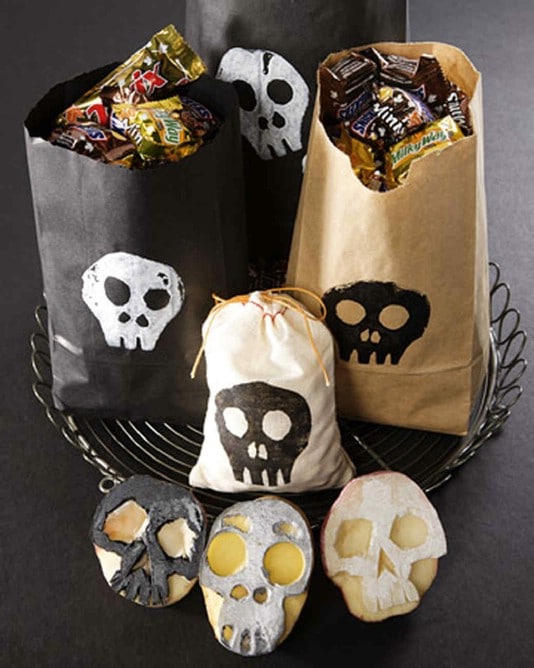 Tutorial/Source: marthastewart
24. Easy DIY Stenciled Trick-Or-Treat Bags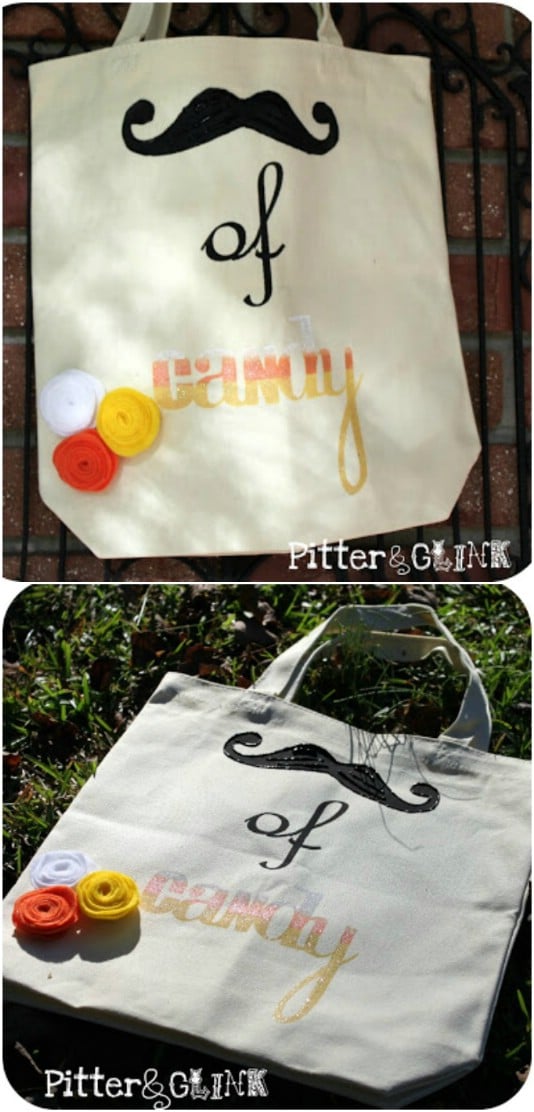 Tutorial: pitterandglink
25. Upcycled Oatmeal Container Trick-Or-Treat Bucket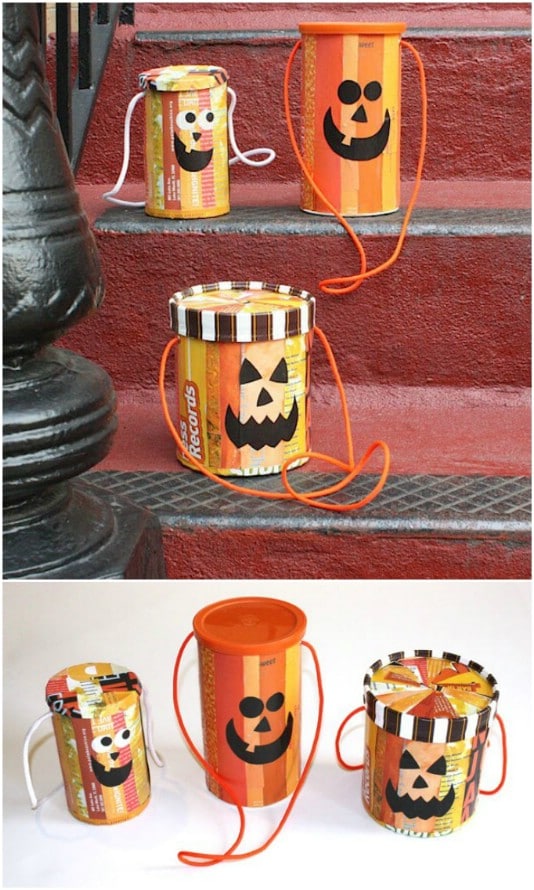 Tutorial: makezine
26. DIY Glowing Trick-Or-Treat Bag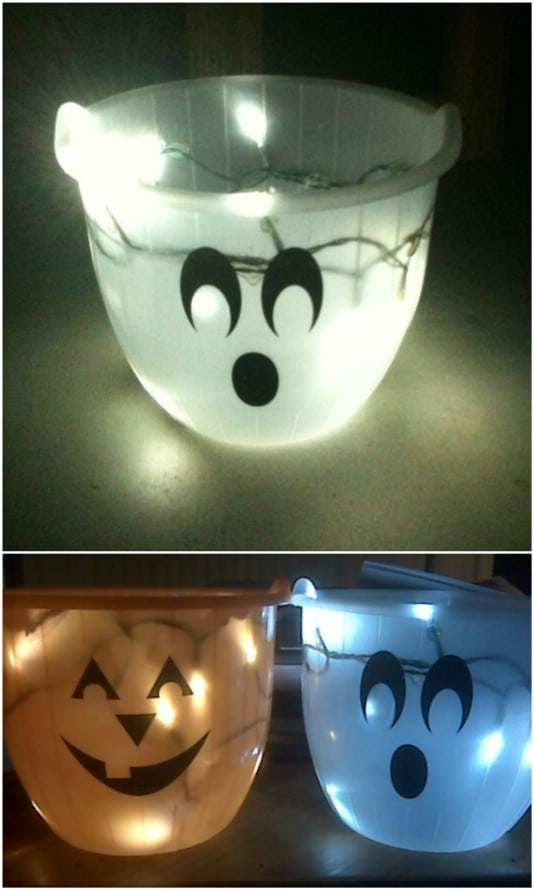 Tutorial/Source: instructables
27. Easy Mini Felt Trick-Or-Treat Bags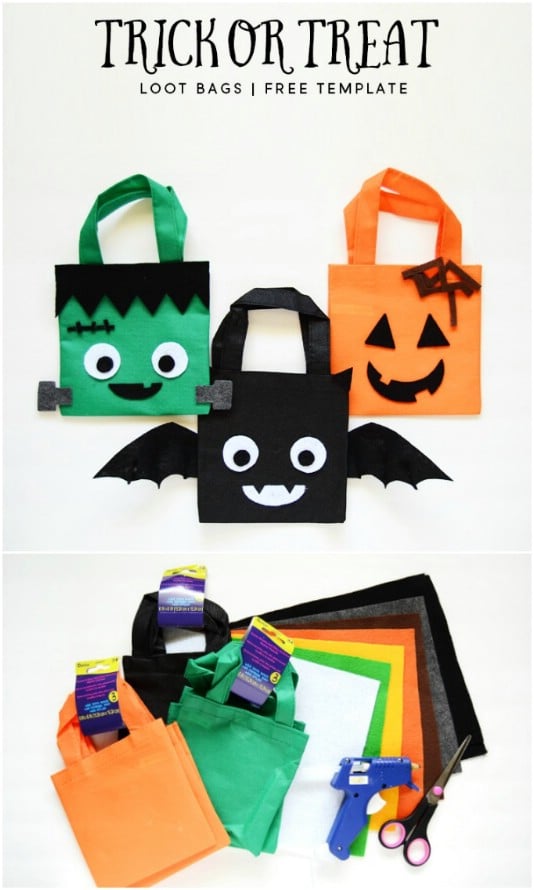 Tutorial/Source: darice
28. DIY Velcro And Glitter Totes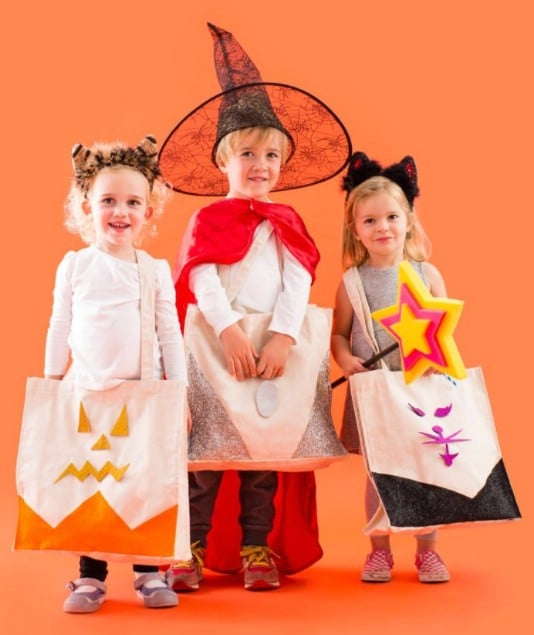 Tutorial/Source: brit
29. Scary Shark DIY Trick-Or-Treat Bag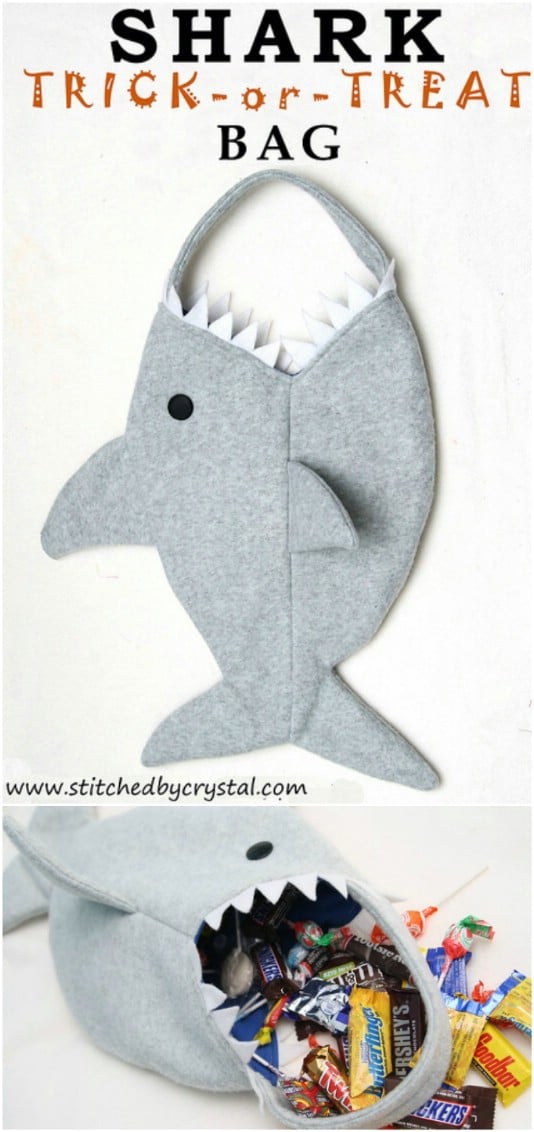 Tutorial: stitchedbycrystal