25 DIY Rustic Burlap Christmas Decorations for 2023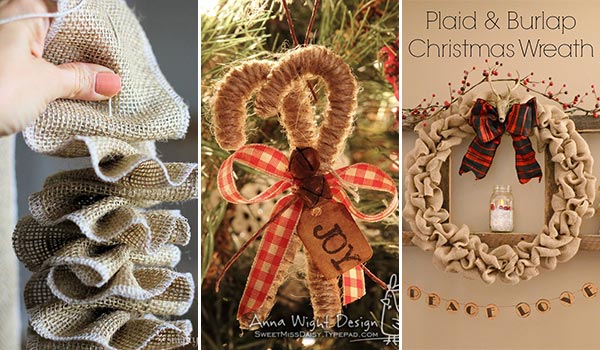 Burlap is many things. This fabric exudes tradition, charm, nostalgia, and comfort in ways that even the most intricate modern materials fail to do so seamlessly. Made of jute and renewable materials, burlap is truly a one-of-a-kind material that is sustainable, affordable, and indescribably appealing. With the Christmas season around the corner, it's time to showcase some of the many creative ways this fabric can be put to use in your home to greet residents and guests alike. Plus, they're all quick to make with long-lasting impact, so don't be surprised if these homemade decorations end up in your typical holiday decoration rotation. Give homage to traditional Christmas themes with these decor ideas below.
1. Stamped Burlap Ornaments
It's easy to print a message on these, and their natural color blends seamlessly with a tree without overwhelming anything.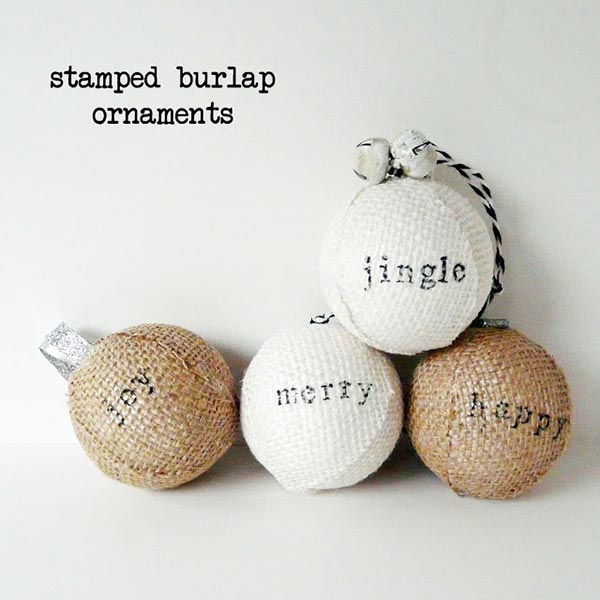 via: blissbloomblog
2. Burlap DIY Christmas Tree
Add a rustic splash to your mantle or tabletop with this simple mini tree.
via: consumercrafts
3. Plaid and Burlap Wreath
While plaid is a hit-or-miss type of fabric, this clever conjunction with burlap on your front door is a near-certain hit.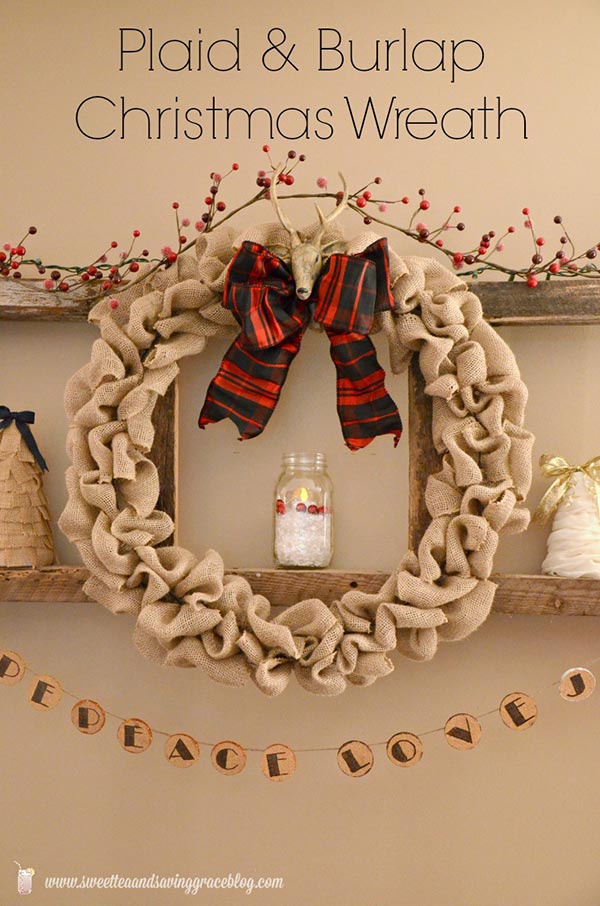 via: sweetteaandsavinggraceblog
4. Cedar Cone and Rustic Bell Ribbon
This stylish adornment is a compelling alternative to a conventional wreath without sacrificing charm.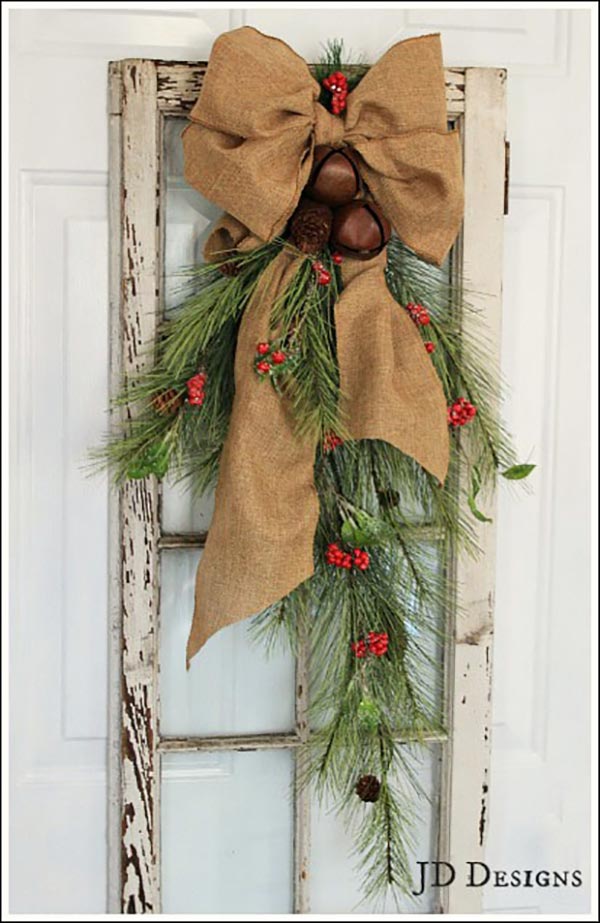 via: hometalk
5. No-Sew Christmas Stockings
Yep, you read that right. If you need any more convincing, they look incredible with the accompaniment of plain white Christmas lights.

6. Burlap Candy Cane Ornaments
If you like candy canes but you're tired of people trying to eat your ornaments, this is a solid workaround.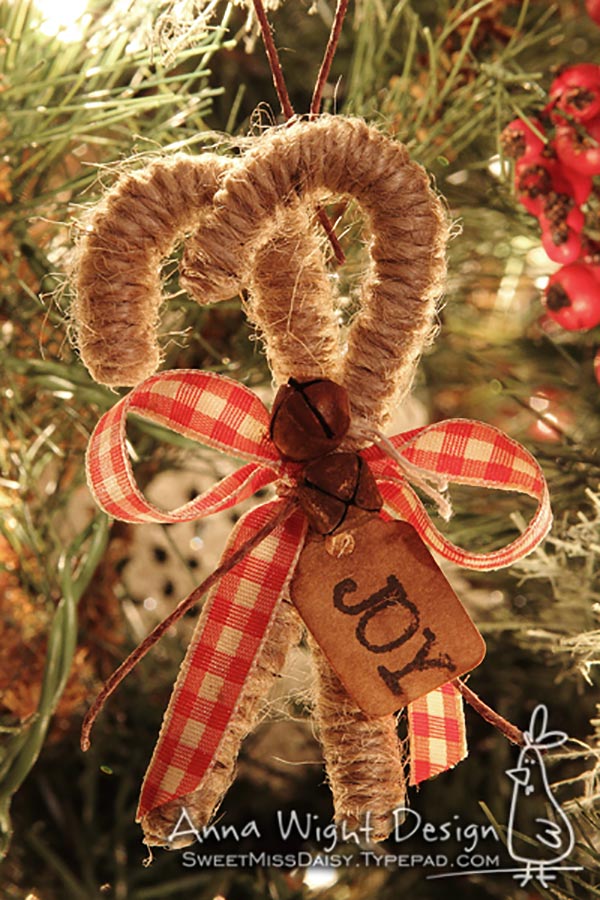 7. Light-up Burlap Garland
The combination of burlap and white Christmas lights is a magical and soul-touching improvement over store-bought garlands.
via: createcraftlove
8. "Merry Christmas" Burlap Sign
If you feel like getting artistic without getting complicated, a burlap canvas is a perfect way to convey the holiday message.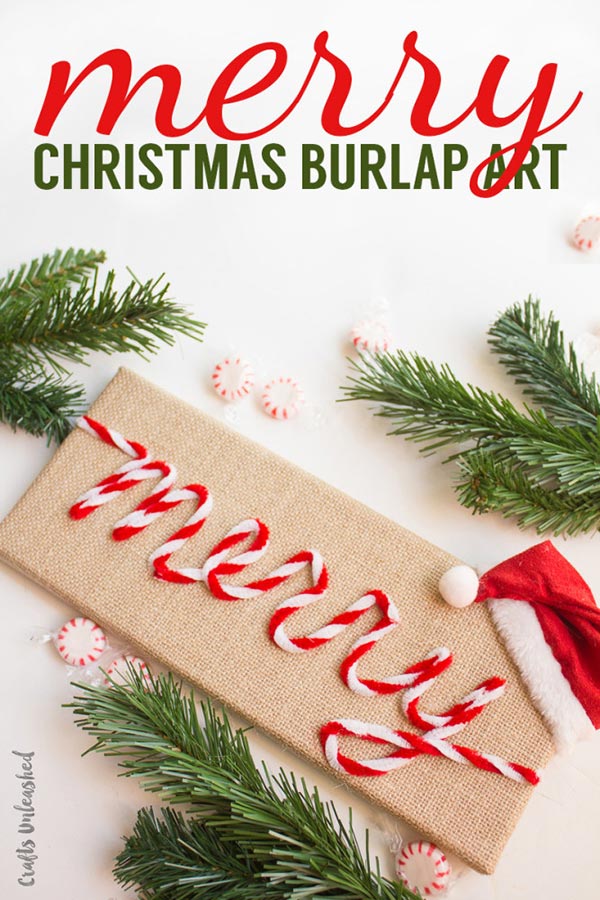 via: consumercrafts
9. Full-Sized Burlap Christmas Tree
In far less time than it takes to go to the store, you can erect a stunning tree of burlap that offers an exciting twist to the conventional.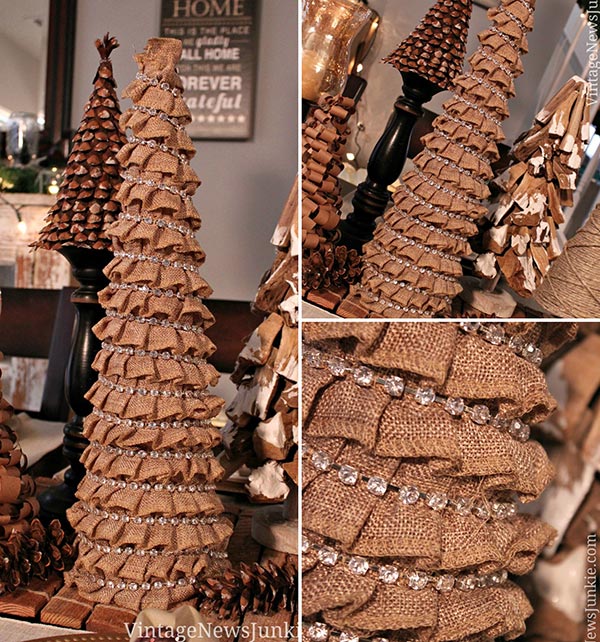 via: vintagenewsjunkie
10. No-Sew Burlap Tree Skirt
A proper Christmas tree needs a skirt. The good news? You don't need grandma's knitting skills.
11. No-Sew Joy Banner
The only training you need for a compelling sign is how to use a pair of scissors – did you go to Kindergarten?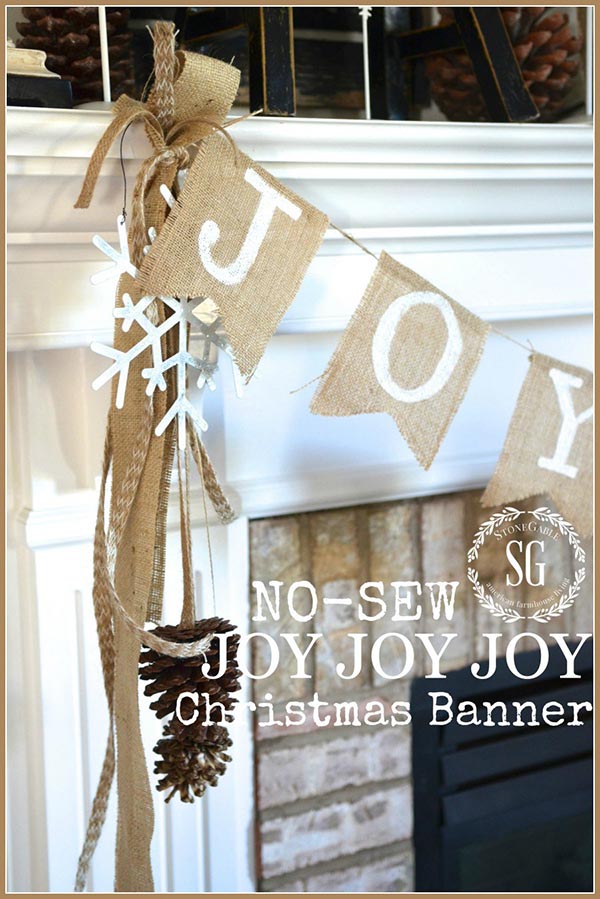 via: stonegableblog
12. Burlap Drawstring Bag
From marbles to coal, this easy-to-make bag is up for the job.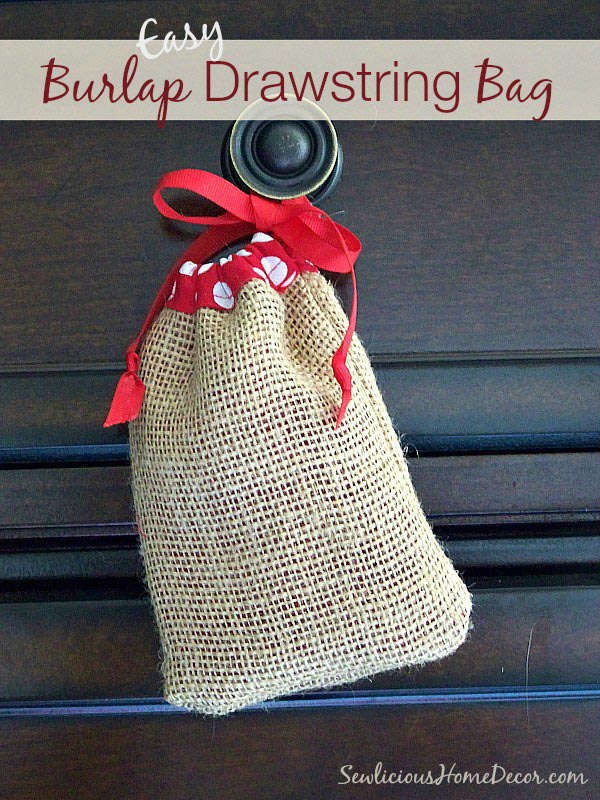 via: sewlicioushomedecor
13. Some-Sew Christmas Stockings
If you do know how to use a sewing machine, these Christmas stockings are a step-up from number 5.
via: craftpassion
14. Basic Burlap Wreath
If you simply wish to avoid plaid altogether (no judgment there) then burlap can solo as the basis for your Christmas wreath with the same amount of appeal.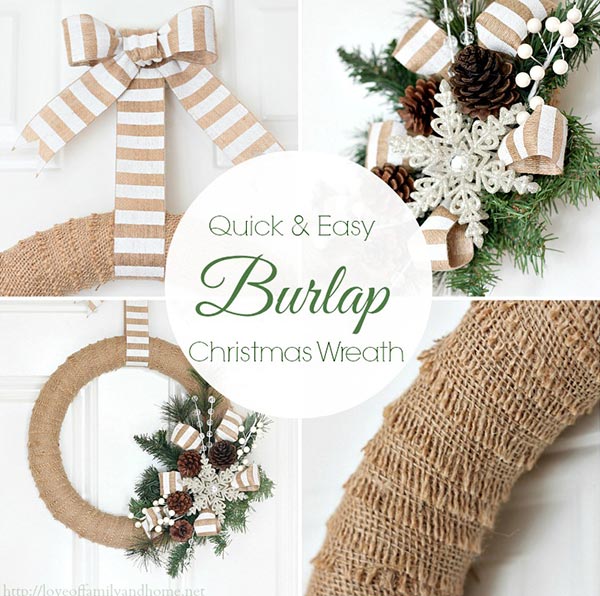 via: loveoffamilyandhome
15. DIY Deer Art
Reindeer, as synonymous with Christmas as Santa and snow, deserve a showcase in your home too. A cut-out silhouette of plaid or any other fabric is easily attached to a burlap canvas for a quick-acting dose of holiday spirit.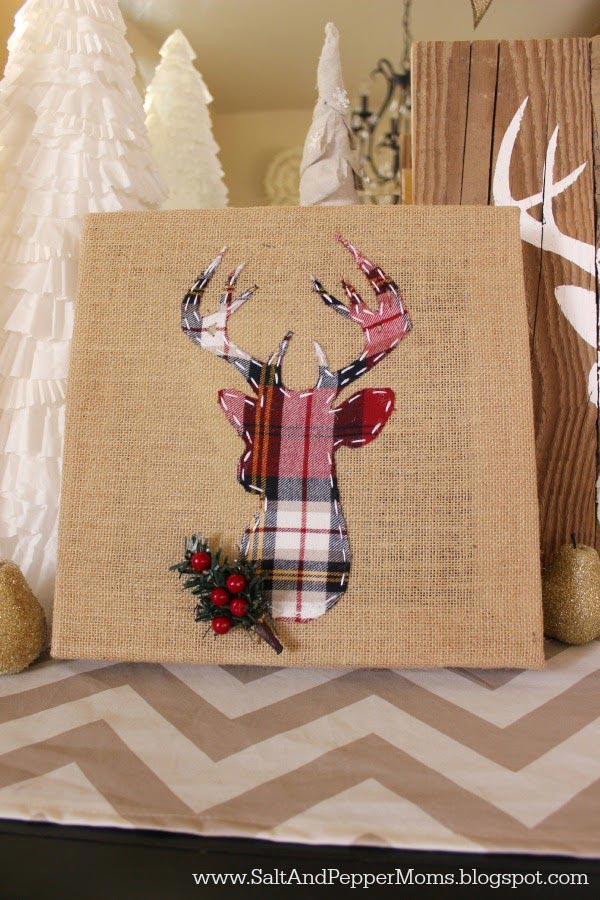 via: saltandpeppermoms
16. Country-Style Ornaments
If you want to impart rural themes to your Christmas decor setup, there are few better materials for crafting ornaments than burlap.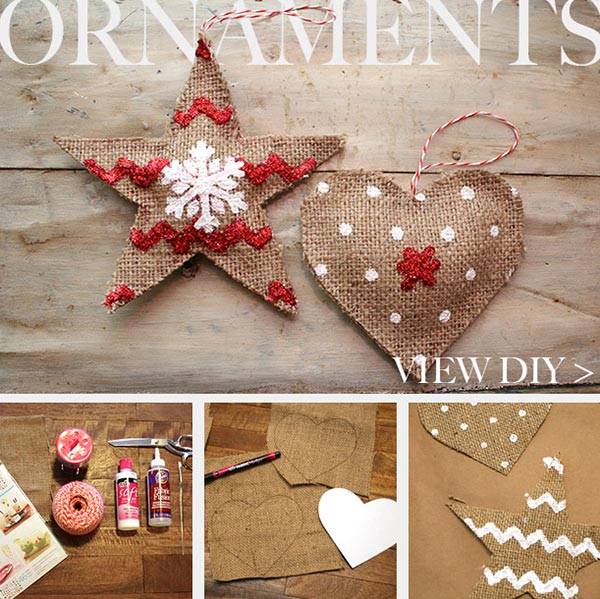 via: trinketsinbloom
17. Burlap Place Settings
The dining table can be hectic, which is why these name-labeled burlap envelopes could very well be your savior when it comes to organizing the party.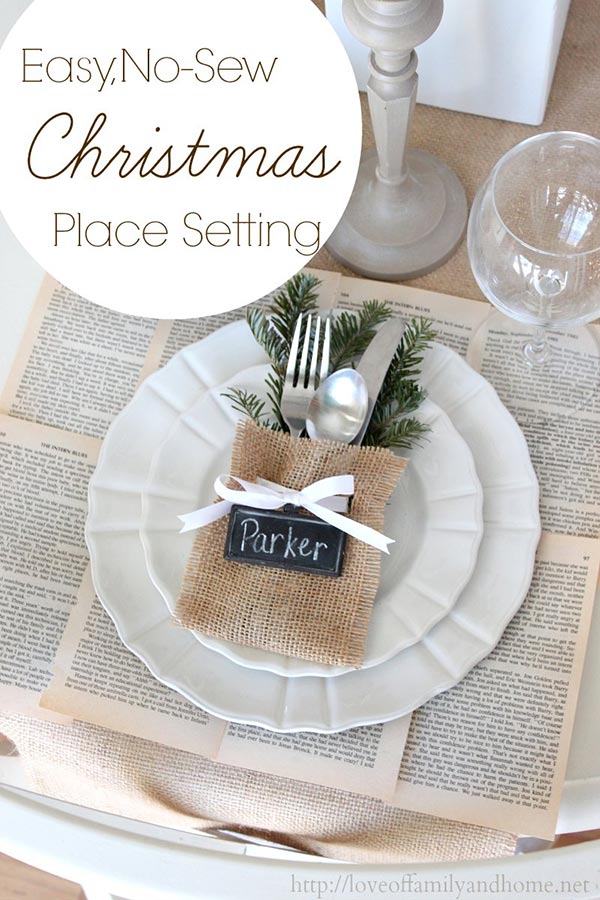 via: loveoffamilyandhome
18. More Burlap Ornaments
A burlap ornament is incredibly versatile, inside or out, and can make an incredible homemade gift.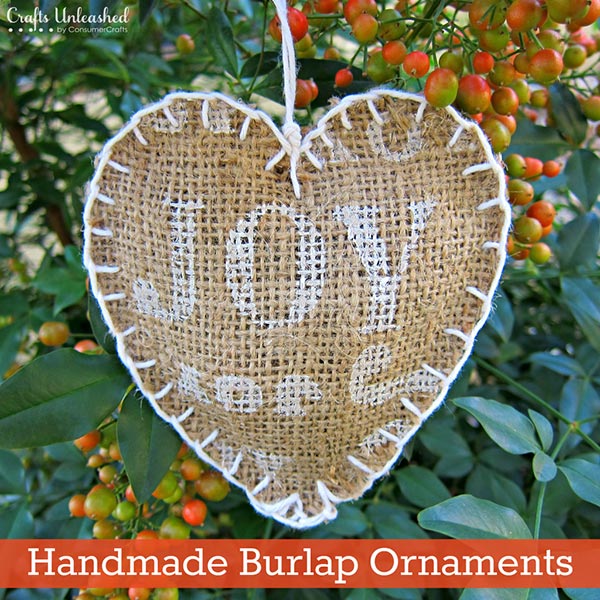 via: consumercrafts
19. Burlap Advent Calendar
With this decoration, burlap really does prove itself as the MVP of Christmas organization.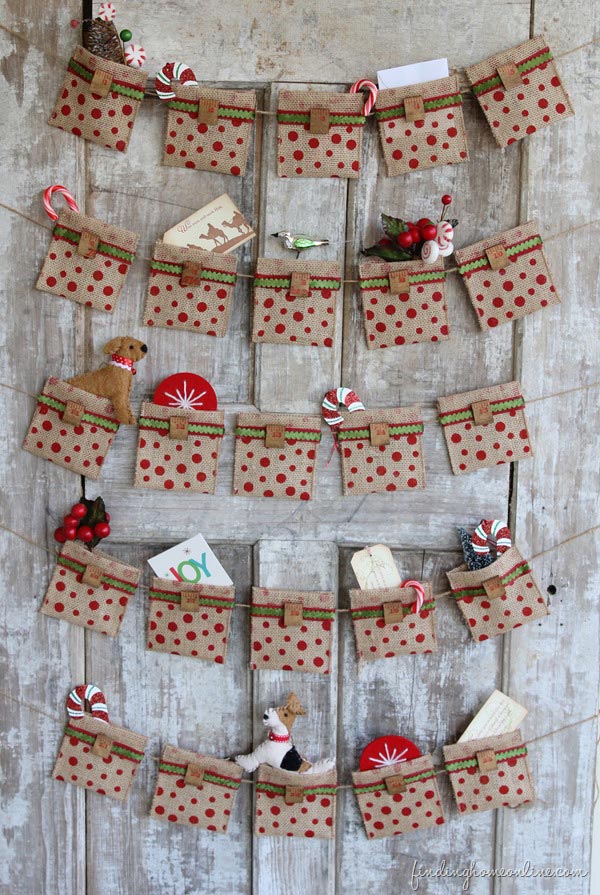 via: findinghomefarms
20. Framed Burlap Christmas Sign
Simply hanging a charming Christmas message in a wooden frame makes for a decoration that is the epitome of "Christmas spirit".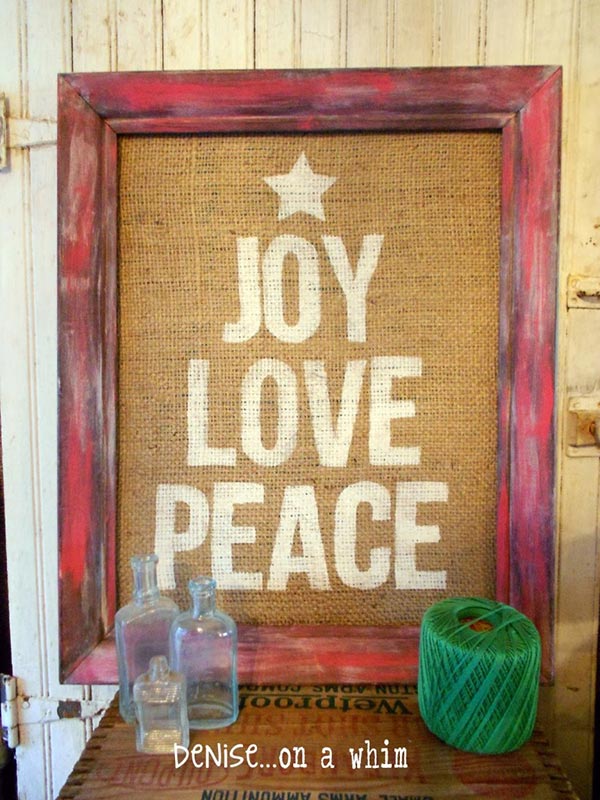 via: deniseonawhim
21. DIY Reindeer Food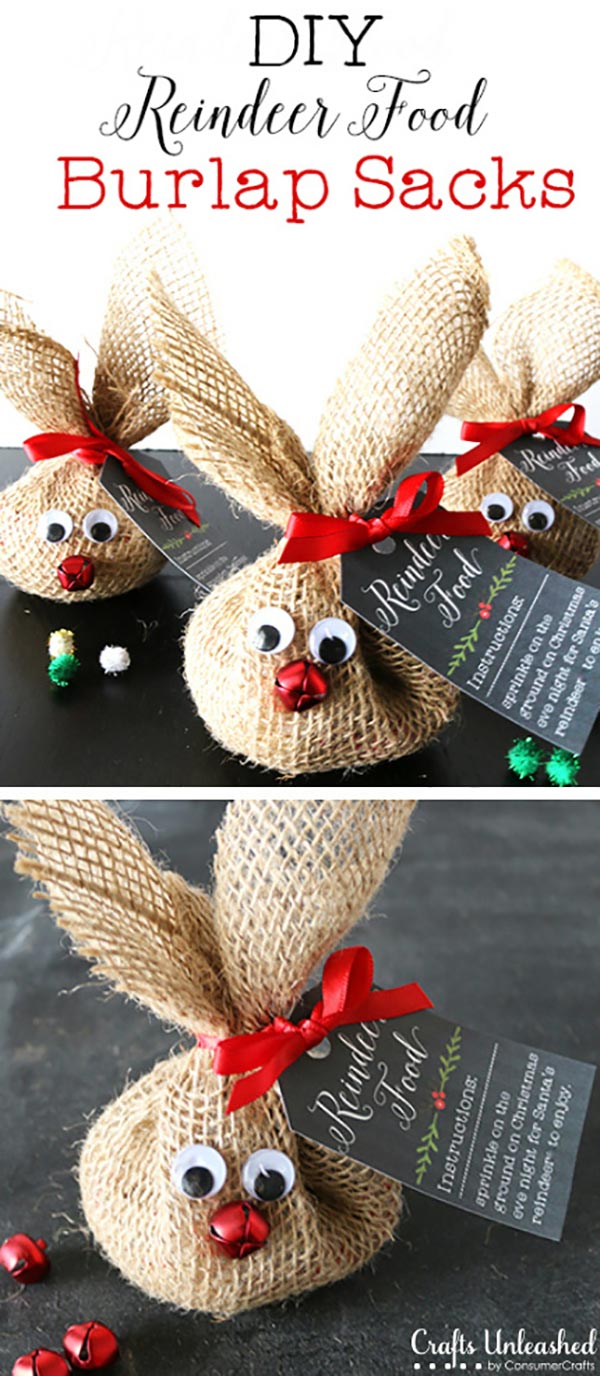 via: consumercrafts
22. Burlap Garland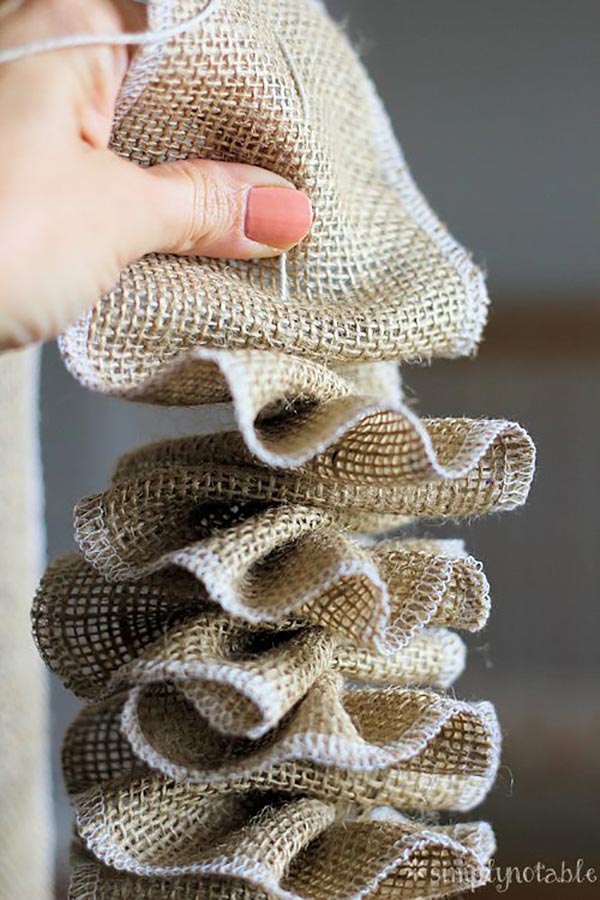 via: simplynotable
23. Haul Out Holly Up-cycled Burlap
via: yellowblissroad
24. Burlap Snowman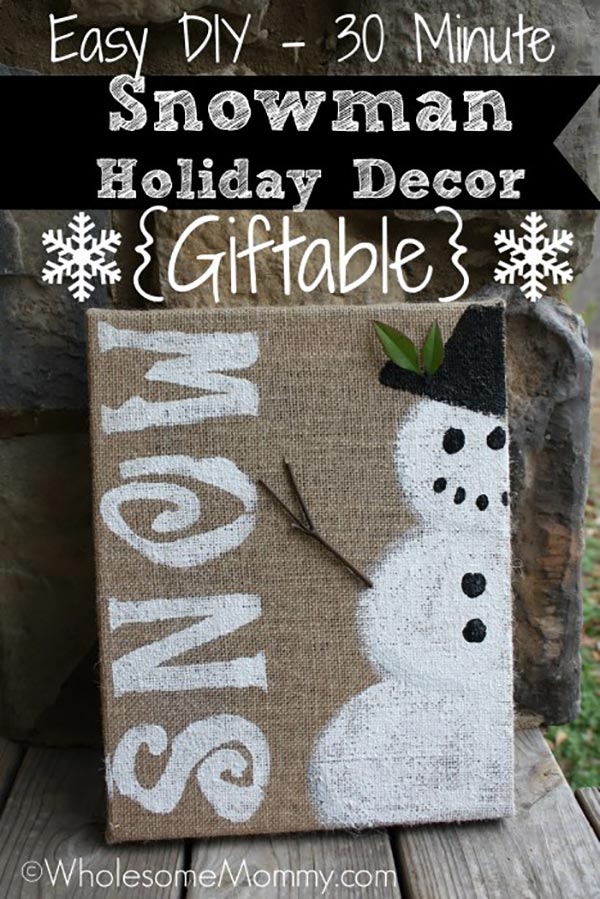 via: wholesomemommy
25. Burlap and Dollar Tree Ornament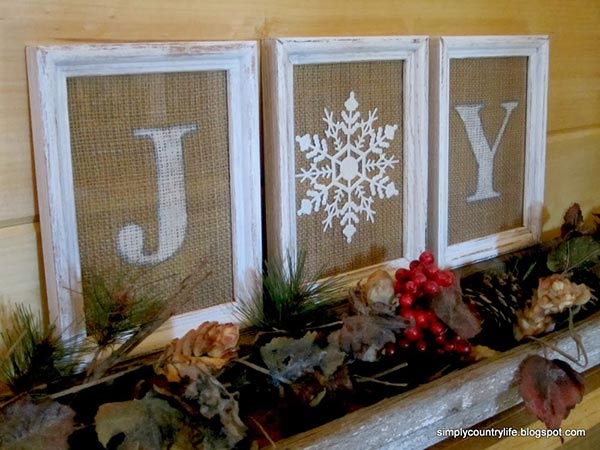 via: simplycountrylife