The Most Genius Ideas to Organize Your Pot Lids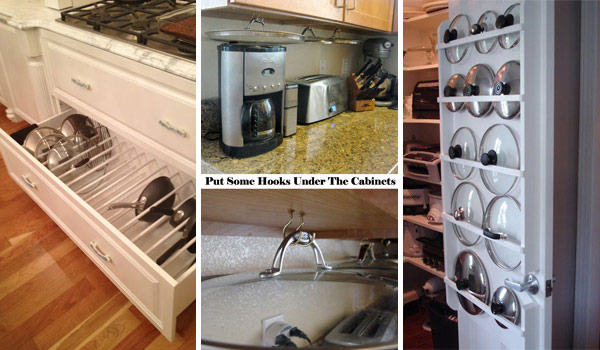 The kitchen plays an essential role in your life, affecting not only your family's health but also serving as the space for entertaining guests. Therefore, maintaining a tidy and well-organized kitchen is of utmost importance. However, if you store your pots and pans with their lids on, they won't remain organized for long, and you might often find yourself confusing one lid with another. To address this issue, we have some fantastic lid storage ideas for your kitchen. Explore them here and make the most of your kitchen space!
Simplify Kitchen Organization: DIY Pot Lid Organizer with Tension Rod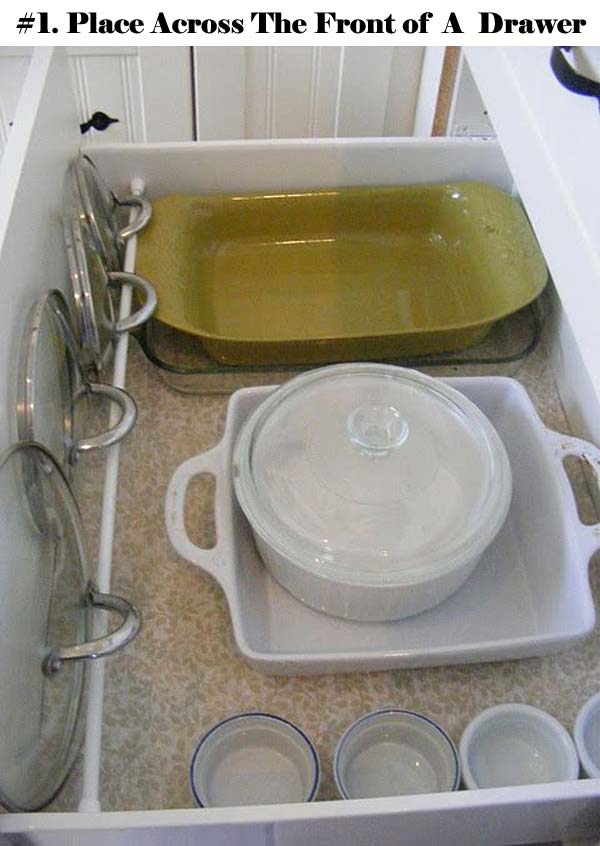 Why not give tension rods a shot to simplify one of life's little challenges: organizing pot lids?
These rods are budget-friendly and come in various colors, so you can choose one that matches your kitchen's style.
Say goodbye to those awkwardly protruding pot lids. This DIY lid organizer will have your kitchen looking tidy and neat in no time!
Maximize Space: Pot Lid Storage Hack with Shallow Drawer Inside a Deep Drawer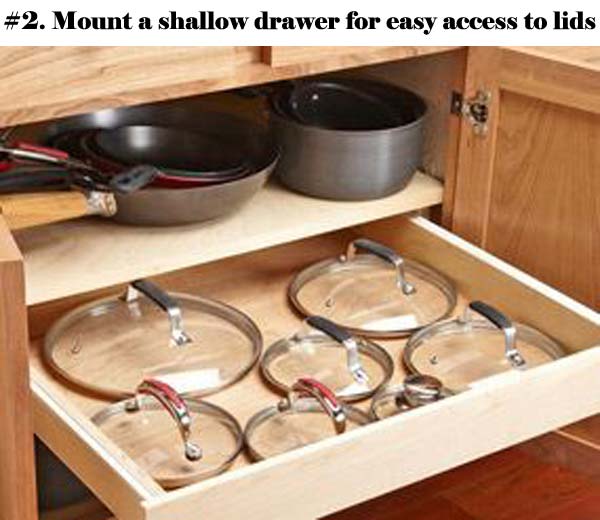 Optimize your kitchen storage with this clever pot lid storage hack: Install a shallow drawer within a deep drawer.
It's a simple and practical solution to keep your pot lids neatly organized and easily accessible.
No more lid confusion or clutter in your kitchen – just a smart way to make the most of your space!
Fix Hooks Under The Cabinets To Store Pot Lids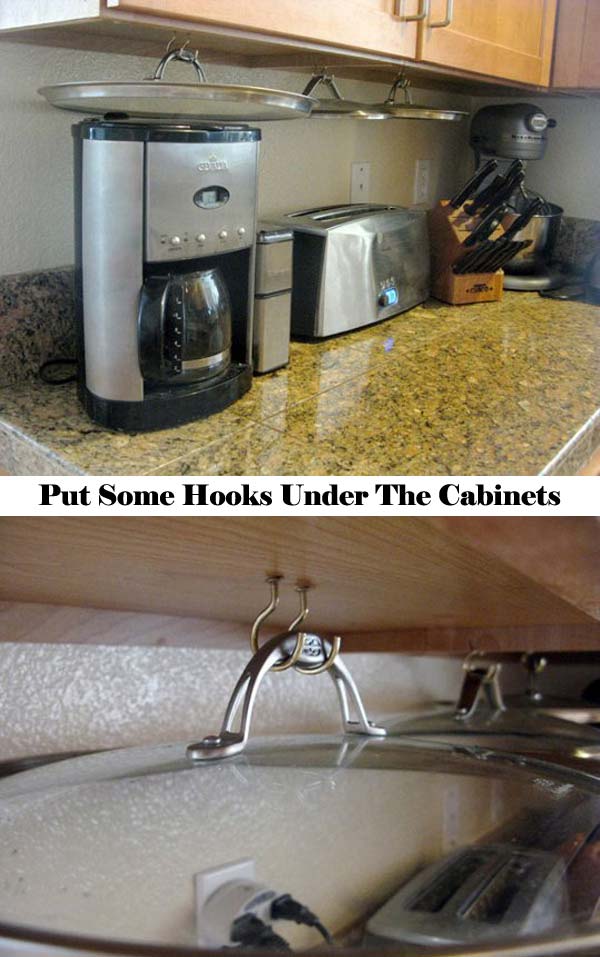 Keep your kitchen clutter-free with this easy how-to: Fix hooks under the cabinets to store pot lids.
It's a simple and efficient way to store pot lids, ensuring they're always within reach when you need them.
Say goodbye to pot lid chaos and hello to a tidy kitchen!
Upgrade Your Kitchen: Install a Pull-Out In-Cabinet Lid Organizer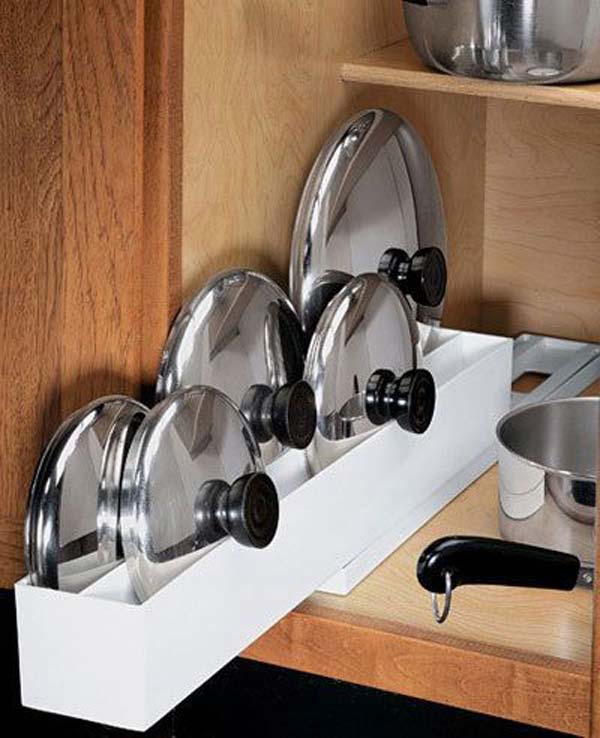 Transform your kitchen storage with a DIY pot lid holder: Put a pull-out in-cabinet lid organizer.
This easy solution keeps your pot lids organized and easily accessible, making cooking a breeze.
No more hunting for the right lid – it's right at your fingertips, making your kitchen more efficient and tidy.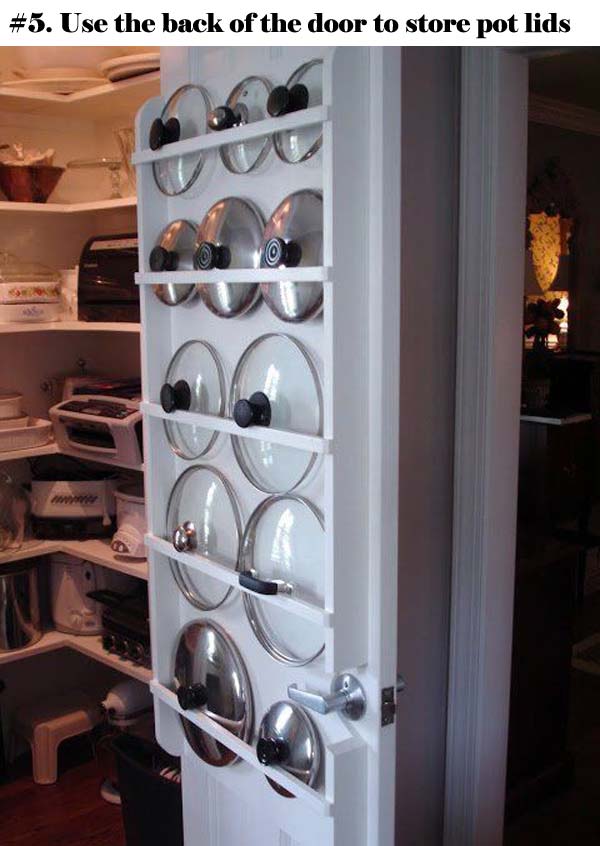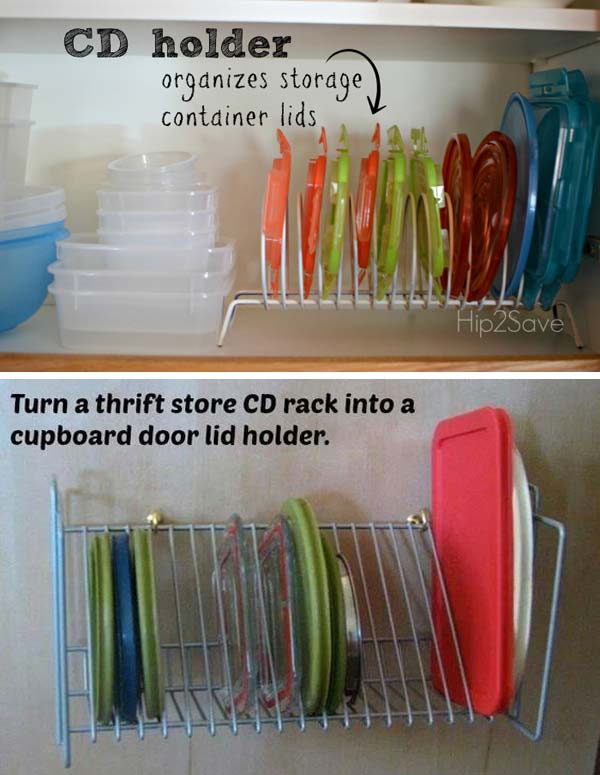 Divide Your Drawer for pot lid storage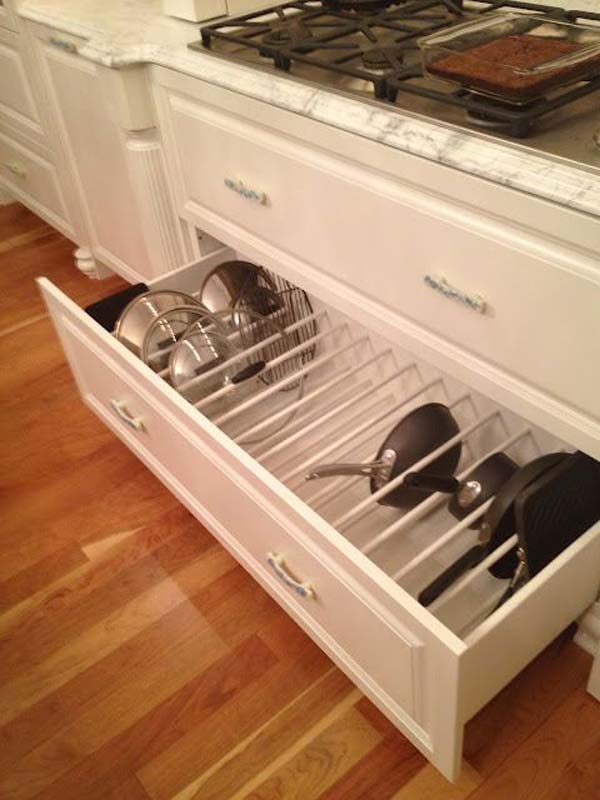 If you've got enough space, the best choice is to convert an entire drawer into narrow shelves using blocks or tension rods.
Organize your lids, baking sheets, and more in this drawer – everything will be easy to see and grab.
It's a straightforward, budget-friendly DIY project that won't break the bank.