28 Stunning Mosaic Projects for Your Garden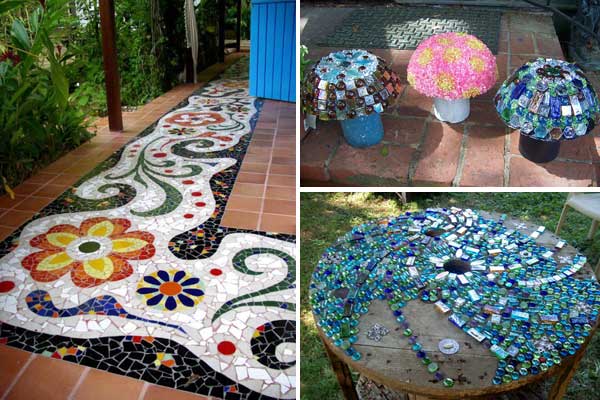 A garden provides an excellent canvas for showcasing your personality and creativity. If you're looking to bring more vibrant decoration ideas to your garden, consider mosaic projects. These beautiful colors and captivating patterns can enhance various garden elements like planters, pathways, benches, and more.
Additionally, mosaic art pieces made from broken china, glass, or tiles can elevate the garden's artistic ambiance, taking it to the next level. You don't need extensive art skills because a lovely mosaic decoration is undoubtedly a work of art. Ready to beautify your garden? Create something with mosaic, and prepare to be amazed.
Succulents in Mosaic Bed: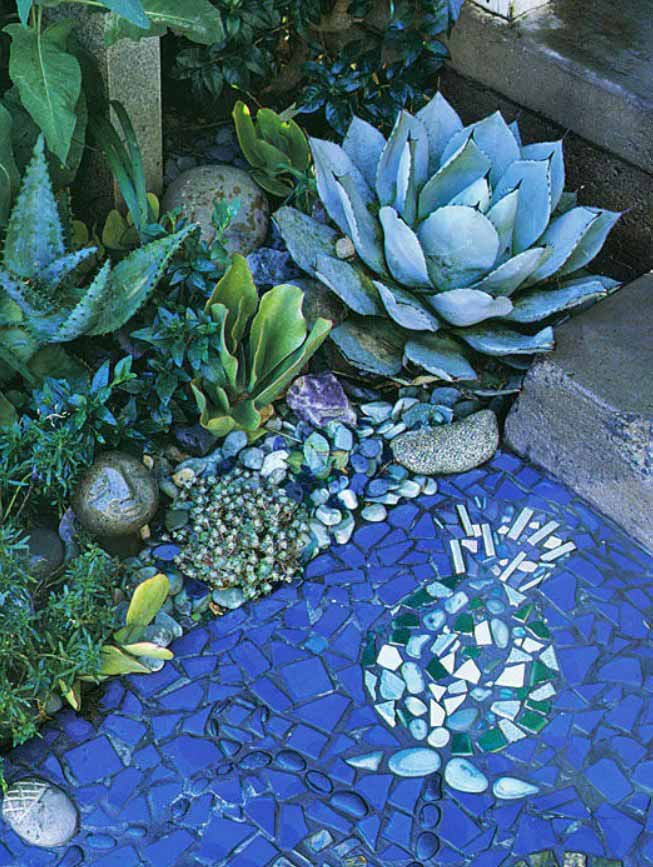 Create a harmonious garden bed by incorporating beautiful mosaic patterns that complement your thriving succulent plants.
Outdoor Mosaic Rug: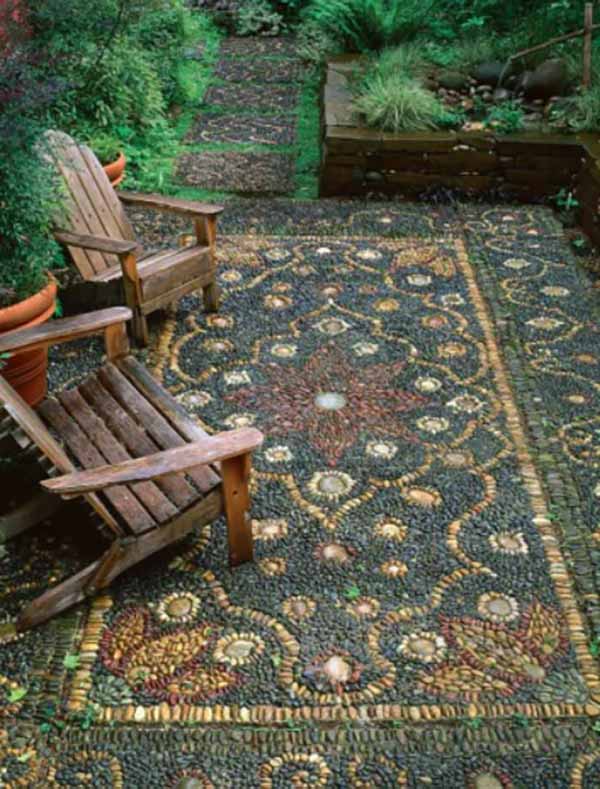 Extend the charm of mosaic into your garden with an Outdoor Mosaic Rug, perfect for creating a cozy nook to unwind and read amidst vibrant colors and patterns.
Mosaic Garden Path: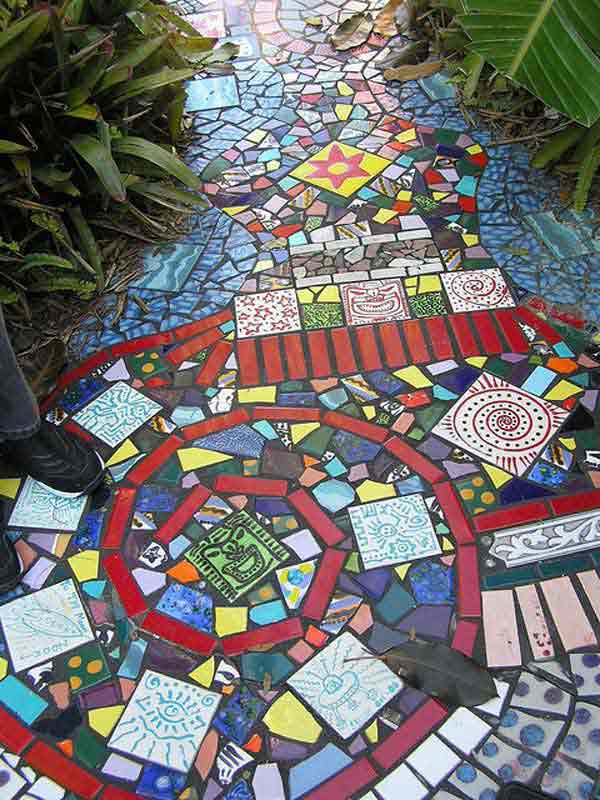 Your garden will come alive with vibrant colors and creativity when you install a beautiful Mosaic Garden Path.
Source:  flickr.com
Mosaic Mushrooms From Everyday Items: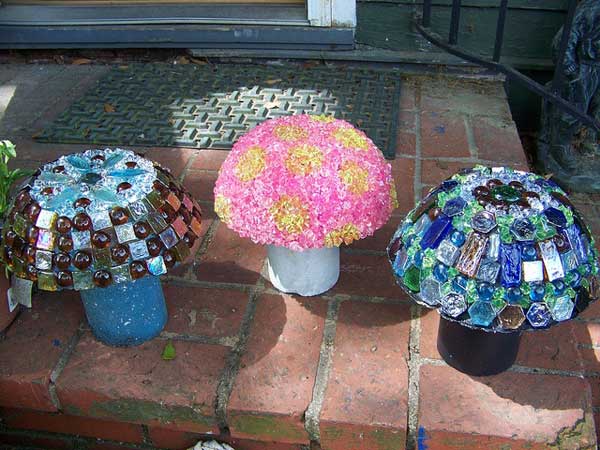 Ever wondered what to do with that old bowl, jar, or vase? Get ready to turn them into whimsical Mosaic Mushrooms that will add charm to your garden.
Source: flickr.com
Stepping-Stones Transformed by Mosaics: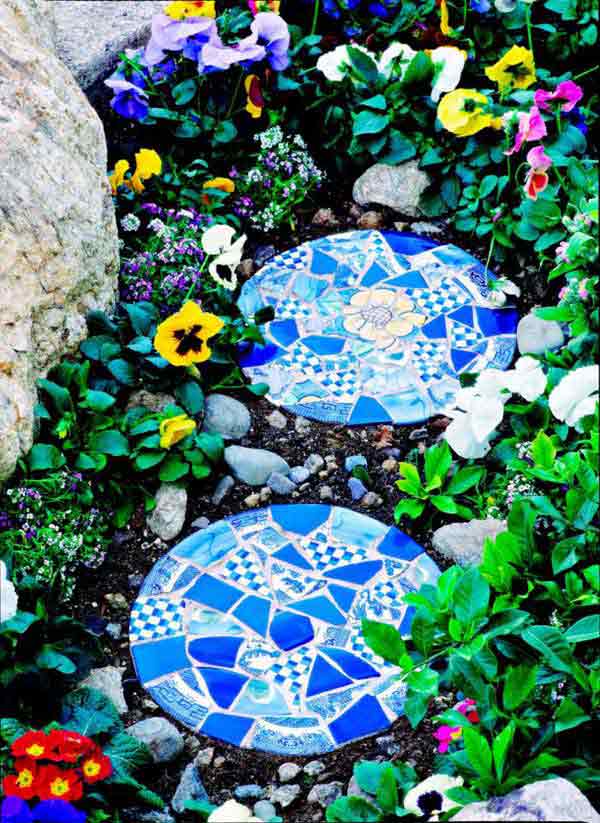 Imagine walking on Stepping-Stones Decorated With Mosaics that transform your garden path into a visual masterpiece.
Tutorial: midwestliving.com
Mosaic Board & Reclaimed Teacups: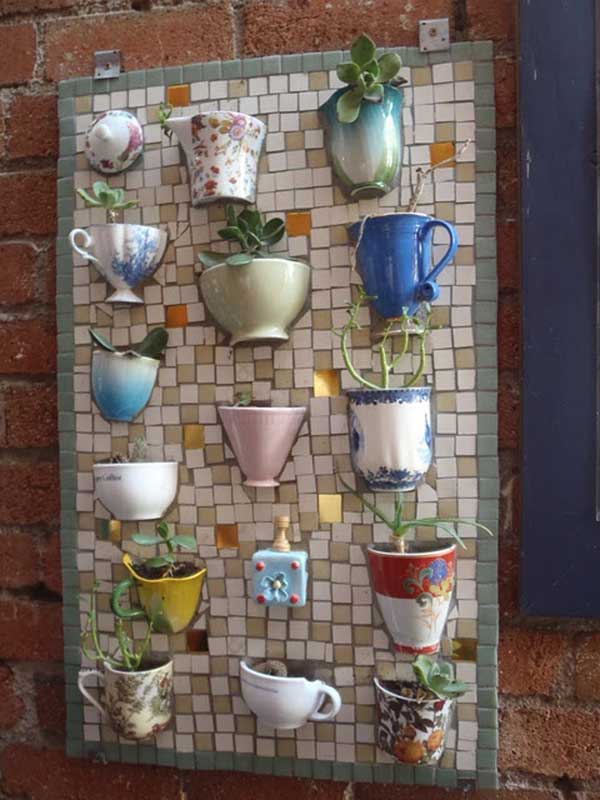 Your garden can get a touch of vintage charm with a Mosaic Board & Half-Teacups or Half-Coffee Mugs.
Crafting a Mosaic Ladybug:

Have you ever thought about adding a cute and colorful Mosaic Ladybug to your garden decor?
Source: welke.nl
Concrete Mosaic Bowls for Durability: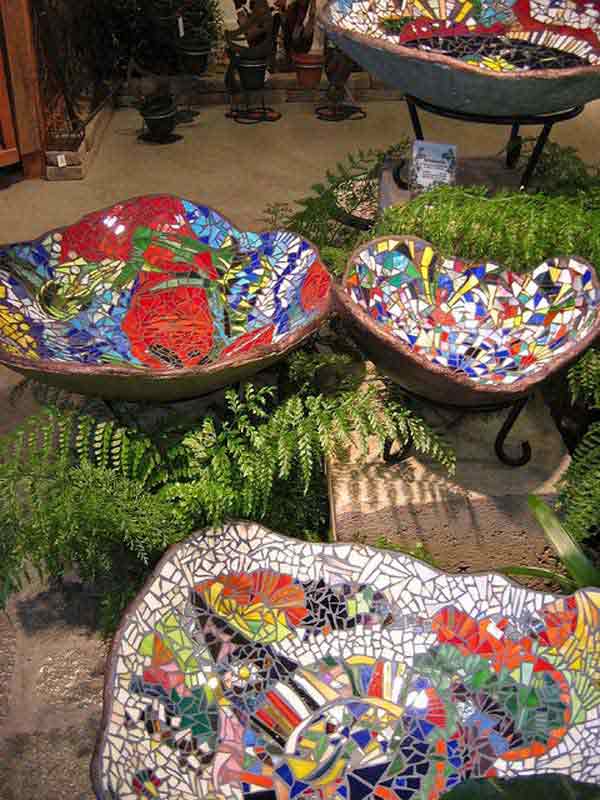 For both style and durability, you can't go wrong with DIY Concrete Mosaic Bowls as part of your garden design.
Source: flickr.com
Stunning DIY Mosaic Wall Art: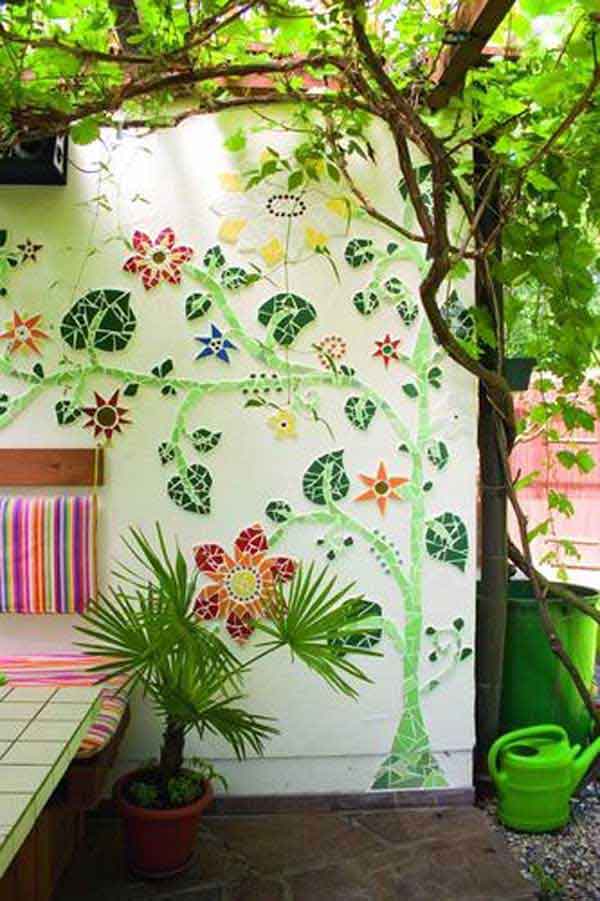 Ready to turn your outdoor space into an art gallery? Discover how you can craft your own DIY Mosaic Wall Art.
Wood Mosaic Stools for Stylish Seating: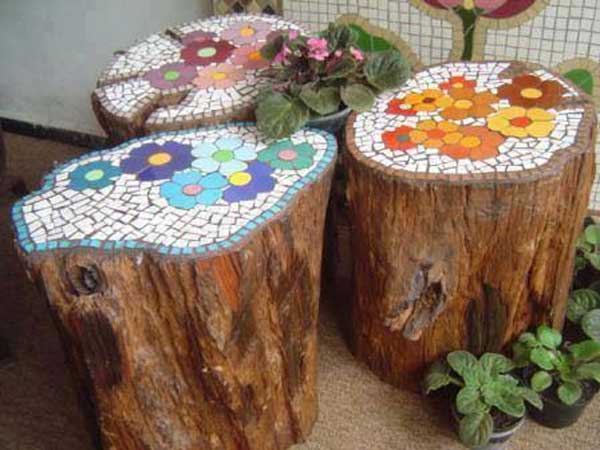 Add an artistic touch to your garden seating with Wood Mosaic Stools that bring both style and comfort.
DIY Mosaic Flamingo: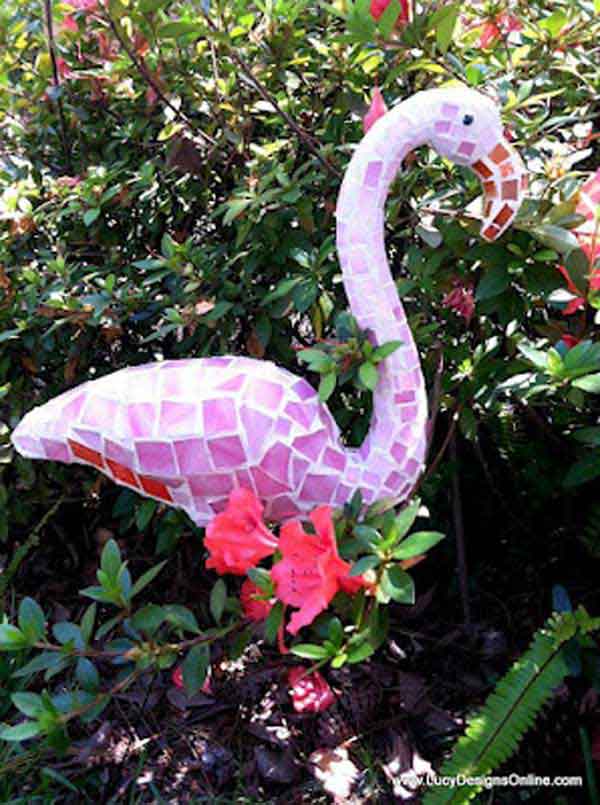 Get ready to make a bold statement with a DIY Mosaic Flamingo that will become the centerpiece of your garden.
Enhance Your Garden With a Mosaic Birdbath: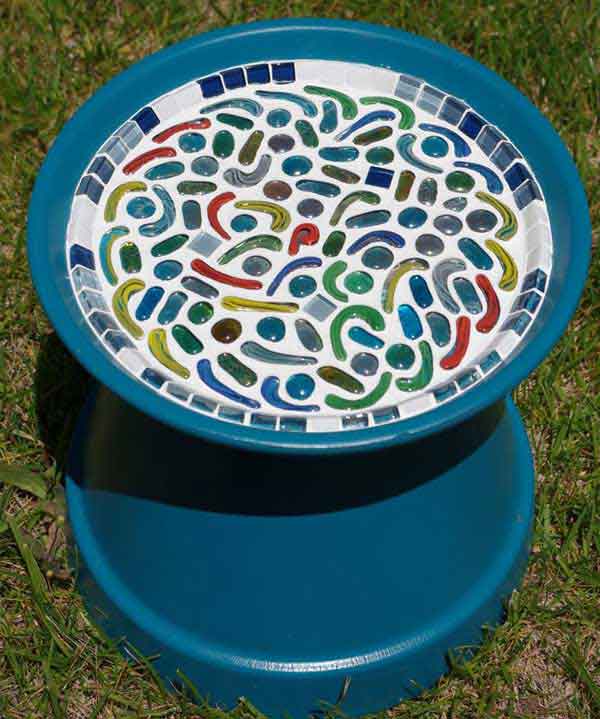 There's nothing like a Mosaic Birdbath to attract birds and add an artistic element to your garden.
Tutorial: happinessishomemade.net
Enhance Your Patio with a Mosaic Path: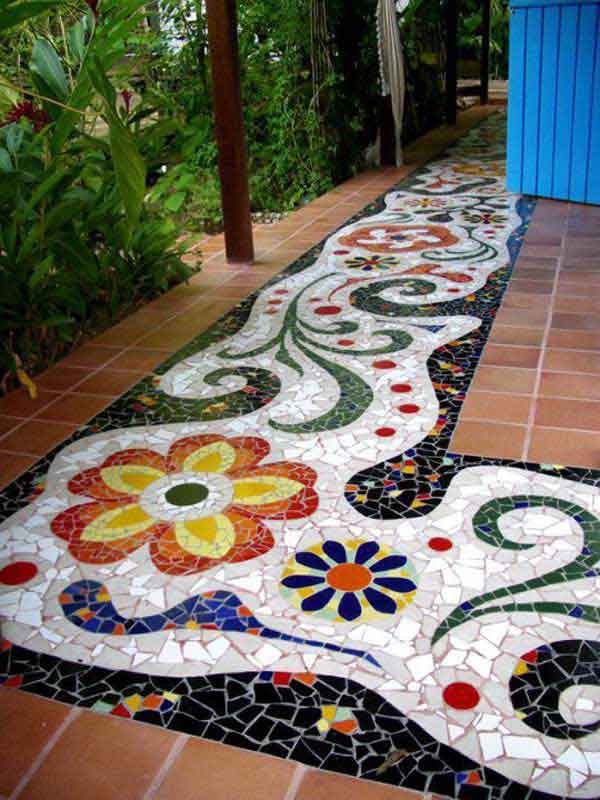 Create a captivating ambiance on your patio by installing a Mosaic Path that leads to relaxation and enjoyment.
Bring Vibrancy to PVC Pipe Planters with Mosaic: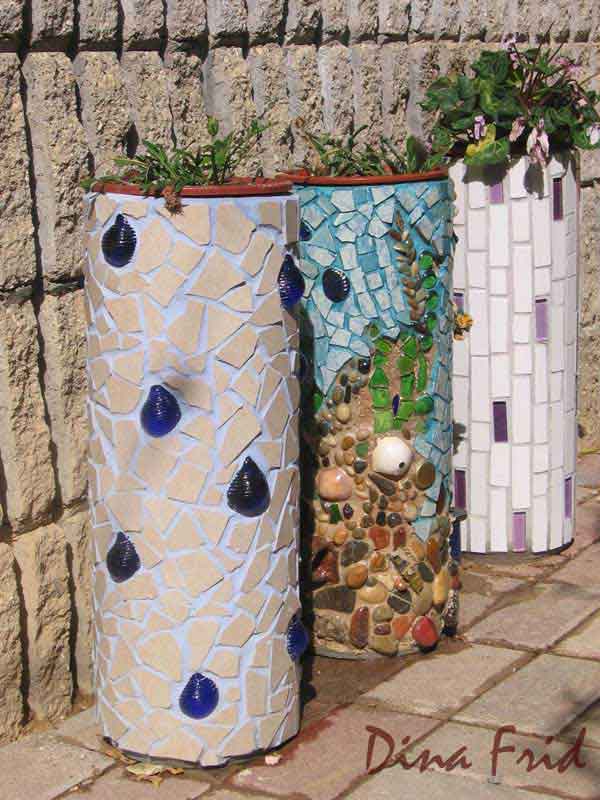 Wondering how to make PVC Pipe Planters pop with color? Mosaic is the answer, and we'll show you how.
Tutorial:  szinesotletek.blog.hu
Stone Mosaic Firepit: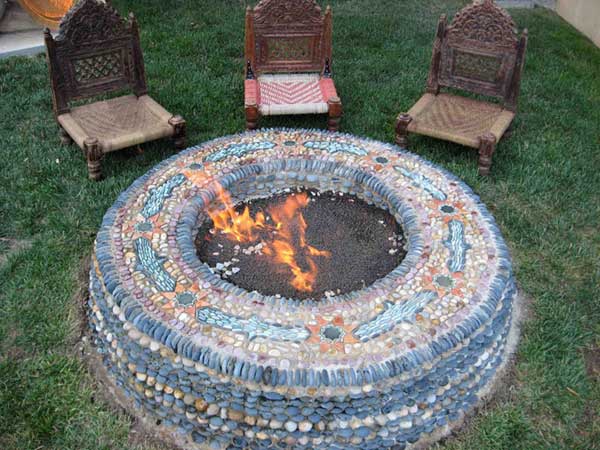 Looking for a backyard transformation? Consider the charm and warmth of a Stone Mosaic Firepit.
Cake Pan Stepping Stones: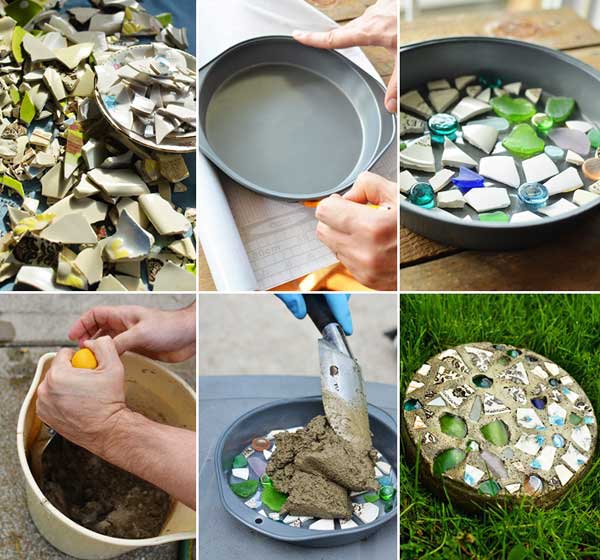 Let your creativity shine by making Cake Pan Stepping Stones adorned with mosaic patterns. It's easier than you think.
Tutorial:  intimateweddings.com
Mosaic Sink Fountain: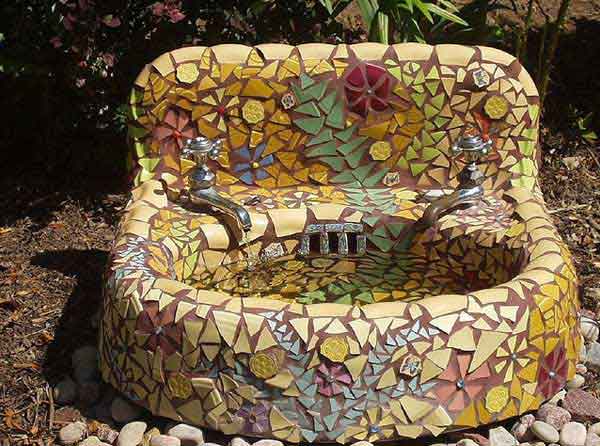 Want to add serenity to your garden? Discover the soothing allure of a Mosaic Sink Fountain and the steps to make it yours.
Source:  flickr.com
Give New Life to an Old Wheel as a Mosaic Flower Planter: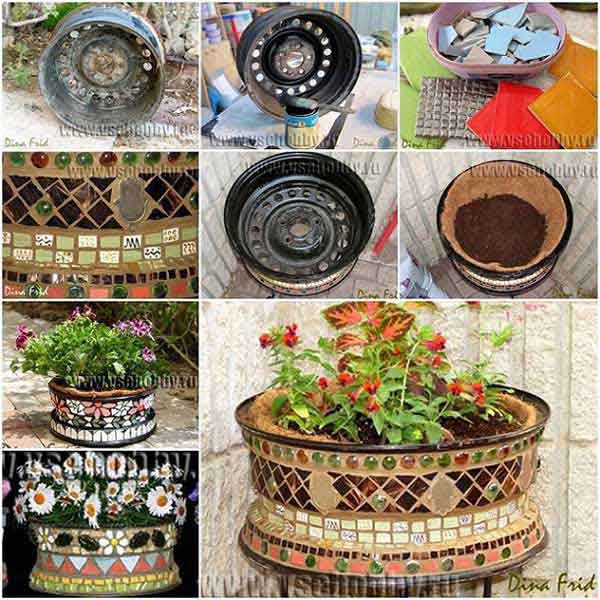 Turn a discarded old wheel into a Mosaic Flower Planter and add a splash of color and whimsy to your garden.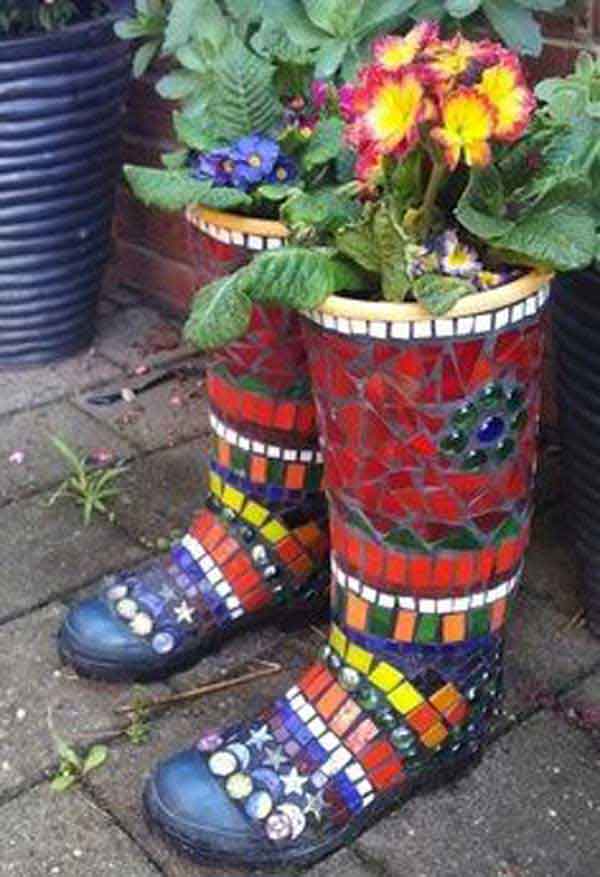 Mosaic Concrete Blocks:
Explore the art of garden decor with Mosaic Concrete Blocks, adding an artistic touch to your outdoor space.
Revitalize an Old Shower Door Using Mosaic Magic: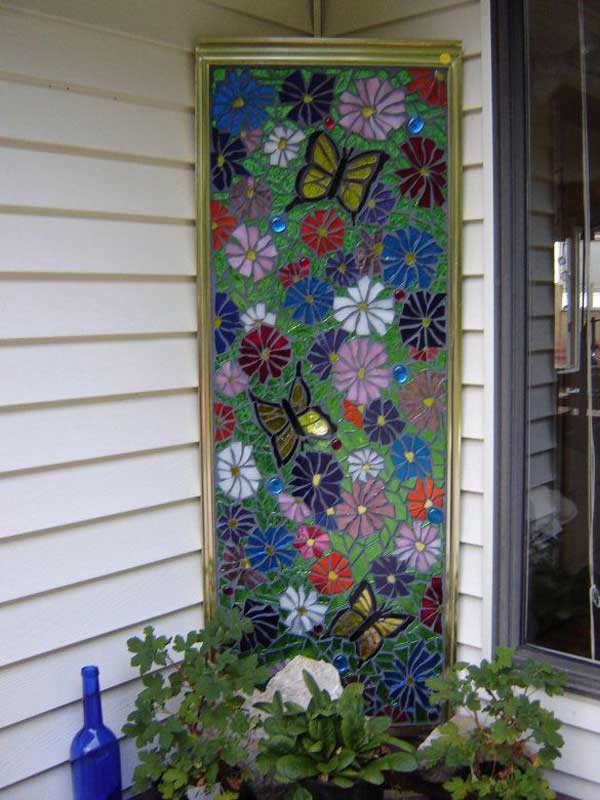 Want a unique garden piece? Revitalize an Old Shower Door with mosaic magic and enjoy the transformation.
Source:  forums2.gardenweb.com
Unique DIY Mosaic Table: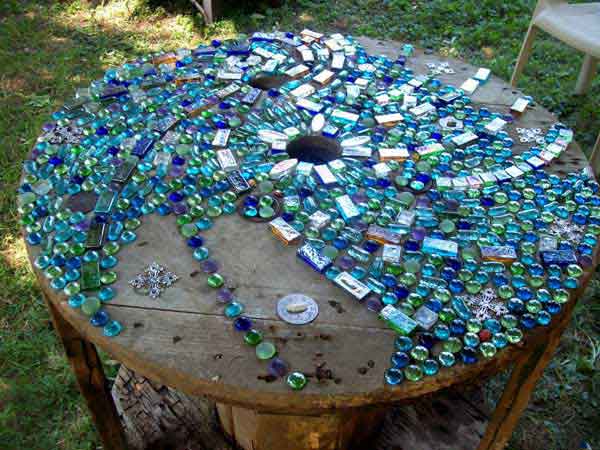 Want a one-of-a-kind outdoor dining experience? Craft your very own DIY Mosaic Table for an artistic twist on al fresco meals.
Tutorial:  indigoearth-indigoearth.blogspot.com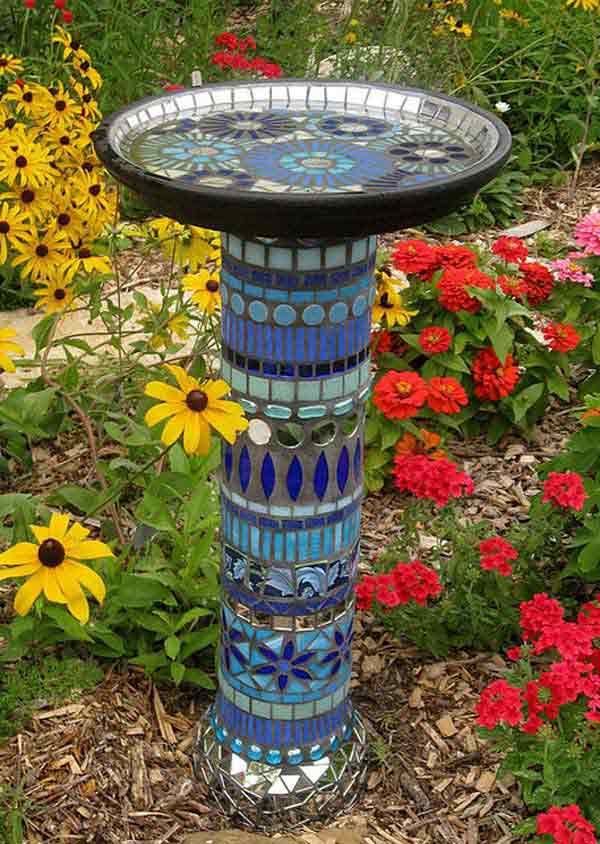 Source:  flickr.com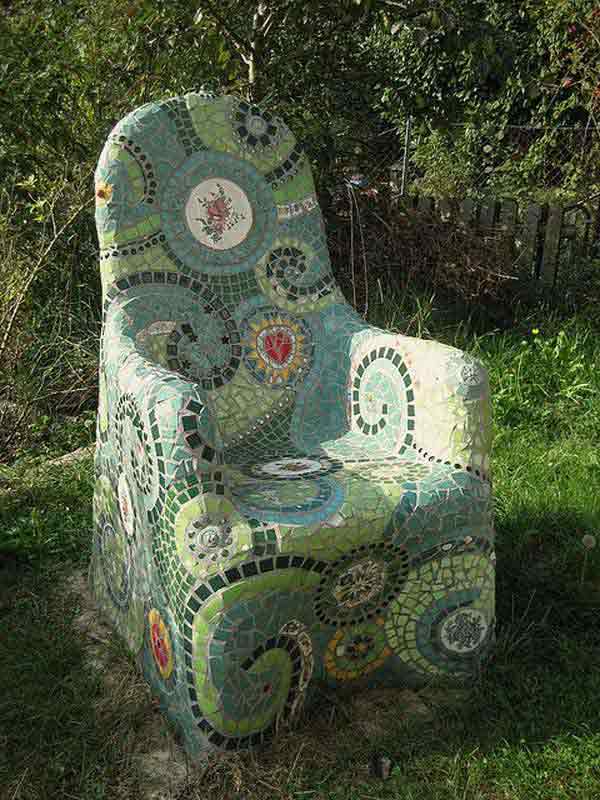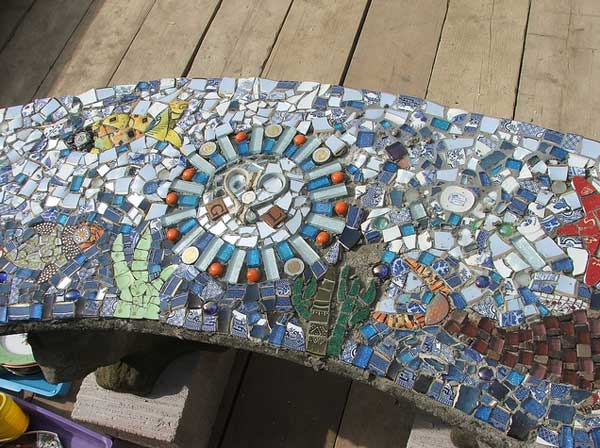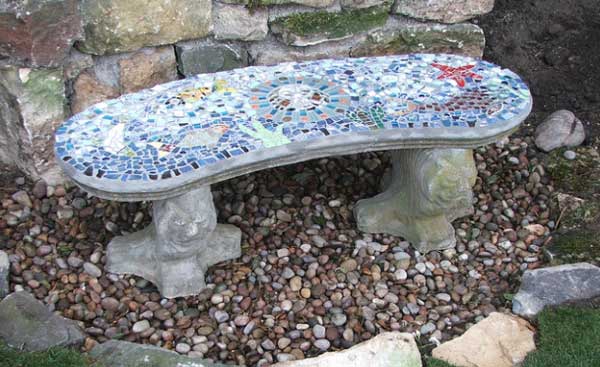 Source:  flickr.com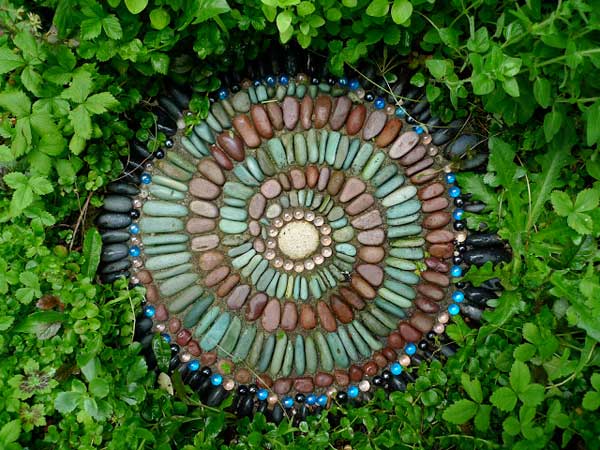 Tutorial:  jeffreygardens.blogspot.com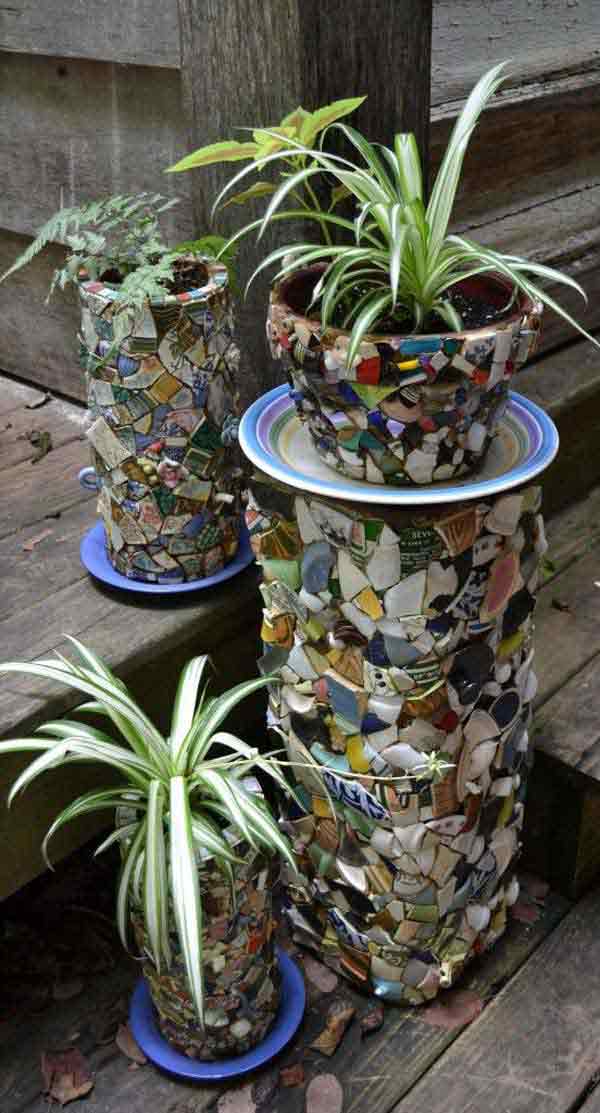 Source:  hiddenhillsgarden.com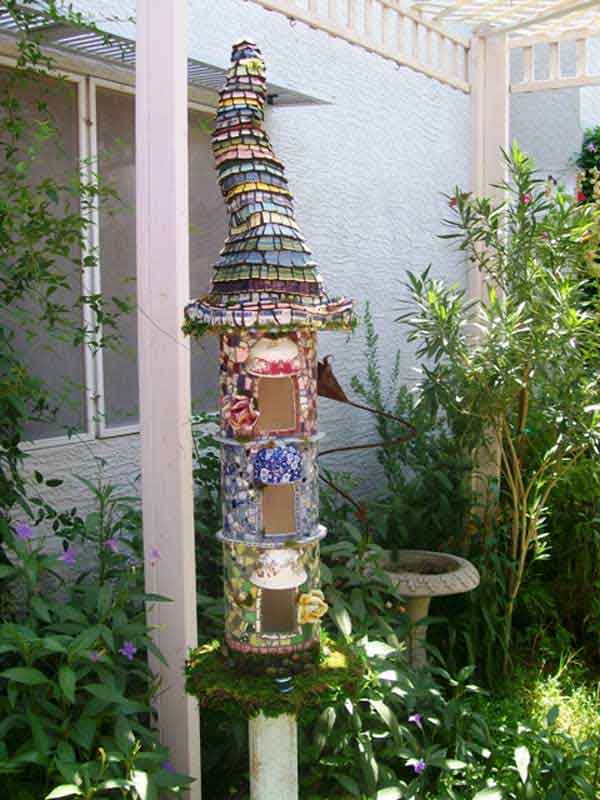 Tutorial:  mosaicqueen.typepad.com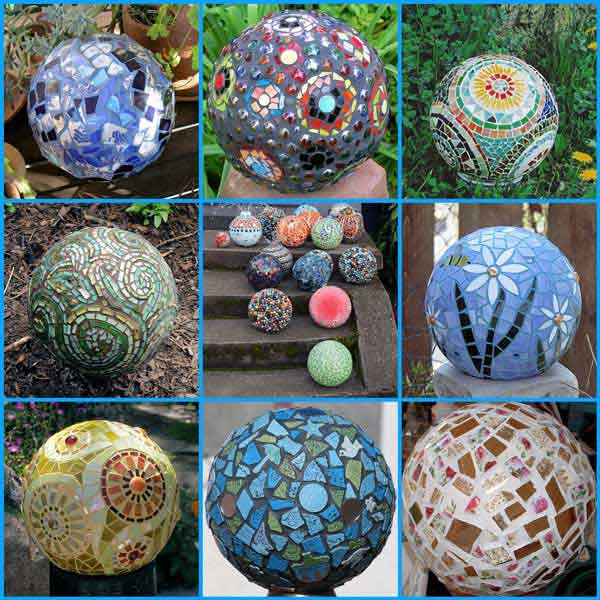 Source:  flickr.com