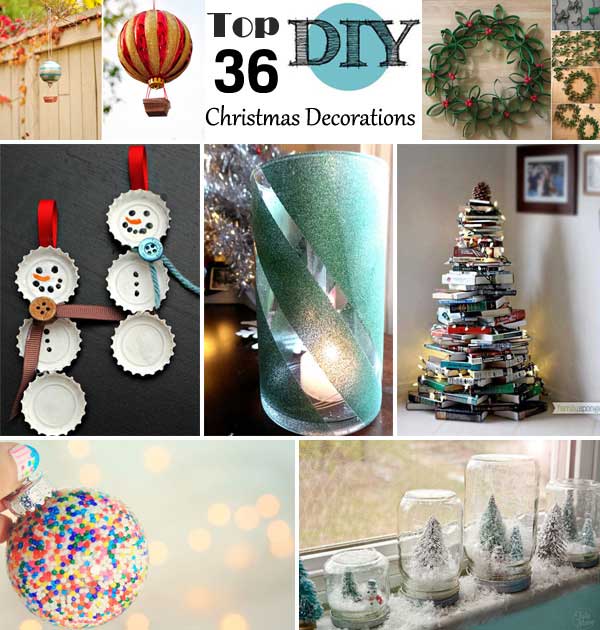 No other holidays have such a magical and joyous preparation period as Christmas, as the whole month of Advent is dedicated to get into the Christmas spirit and be merry. Christmas is also a nice time to display creativity and crafty skills while decorating a house. If you want to make something unique for this holiday it is time to start thinking and start to preparing for it. You can make the decorations and ornaments yourself! We've gathered up 30 of top easy and creative DIY Christmas Decorations Ideas to help you celebrate the season.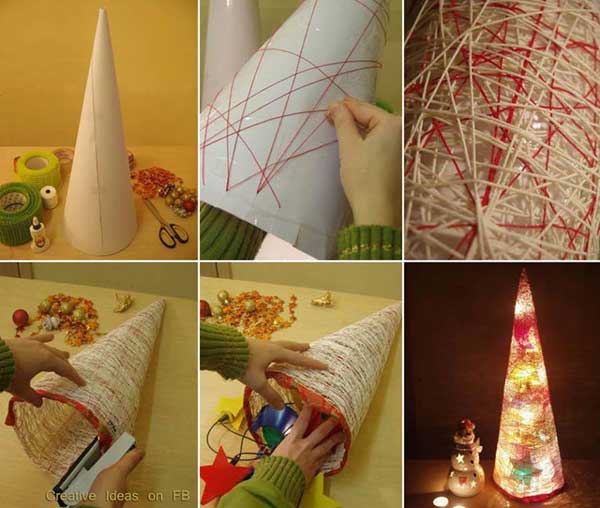 1. Bottle Cap Snowman Ornaments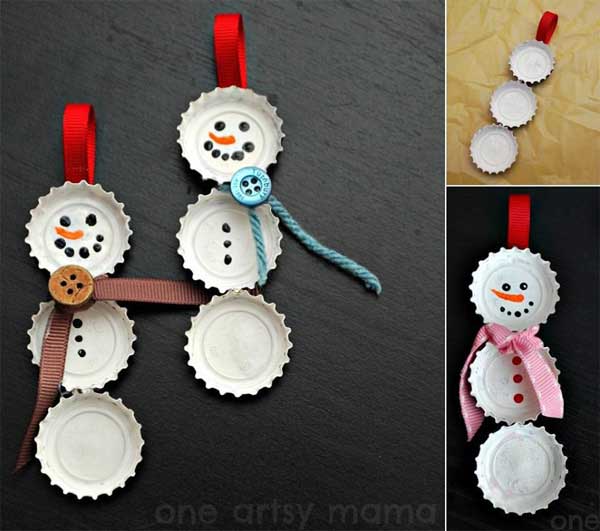 2.Simple Filled and Painted Ornaments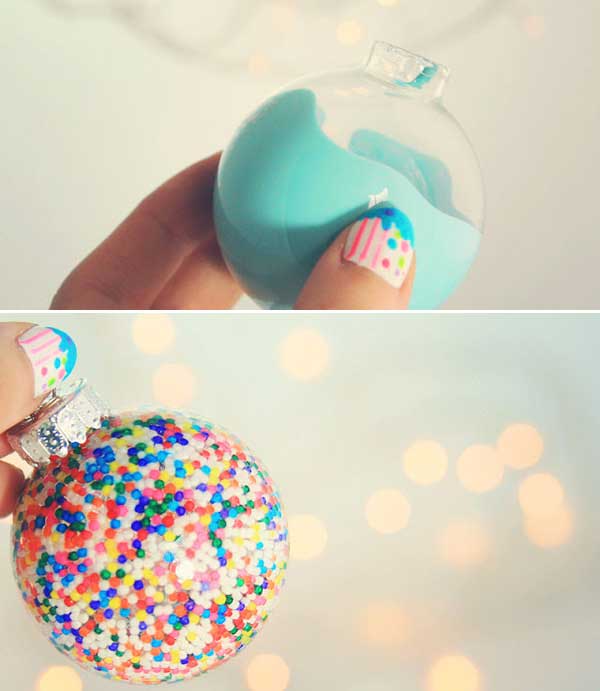 3. Recycled CD Mosaic Ornaments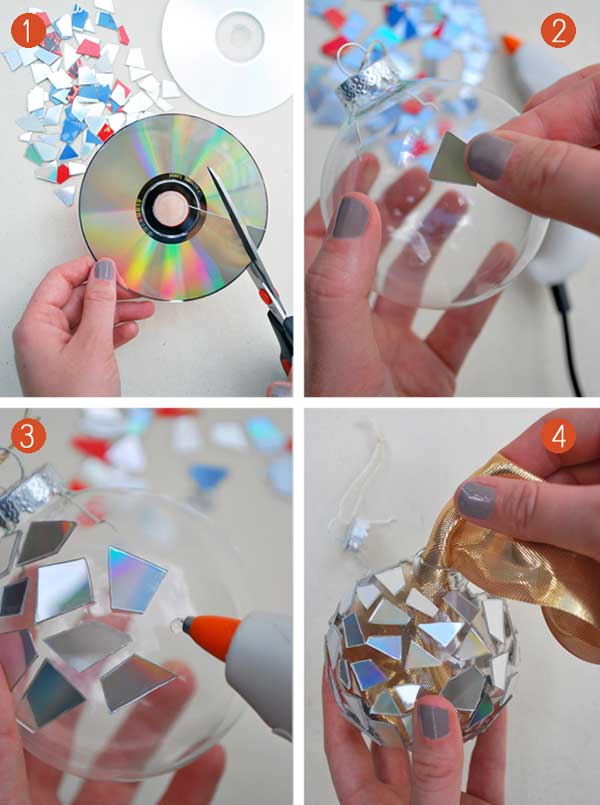 4. DIY Hot Air Balloon Ornaments
5. Christmas Tree Ornaments Made Out Of Old Computer Memory Chips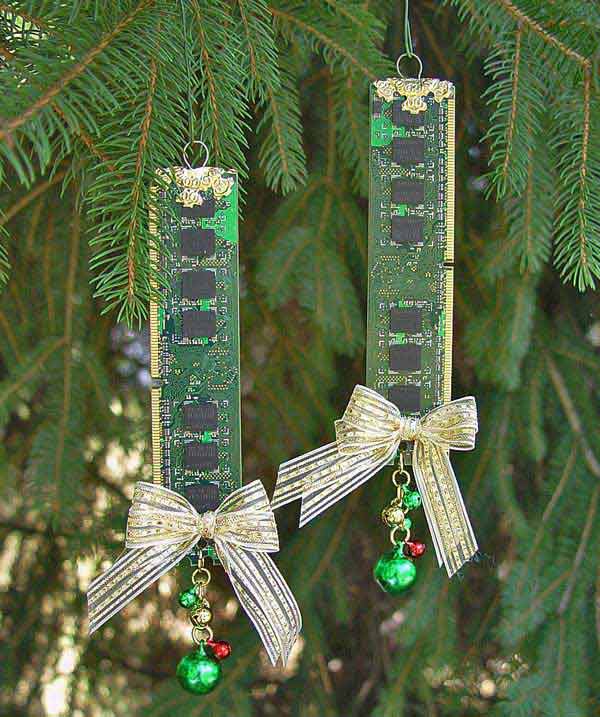 6. Santa Hats!!! Crafting….Crafting….and More Crafting….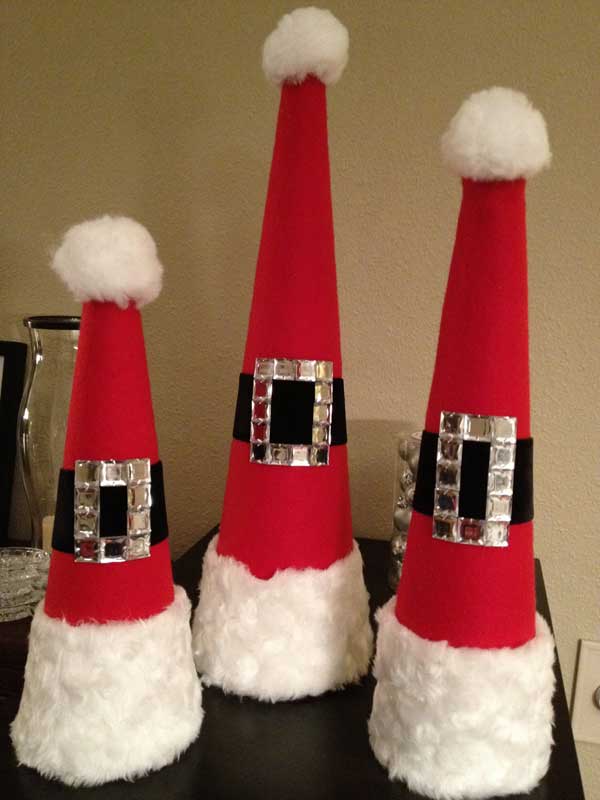 7. Rustic Snowflake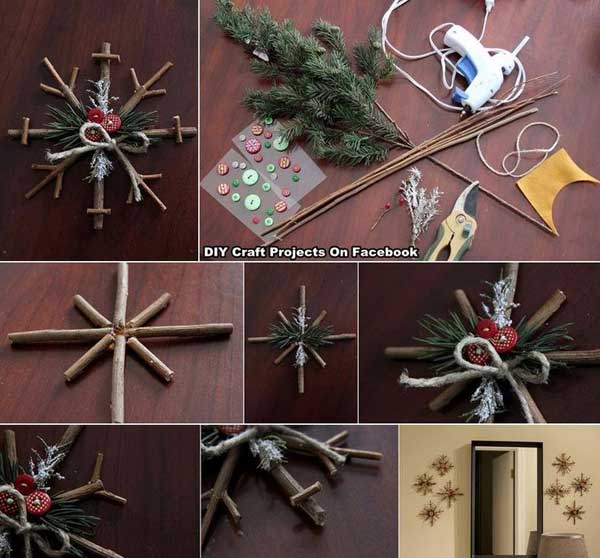 8. Stemware Snow Globe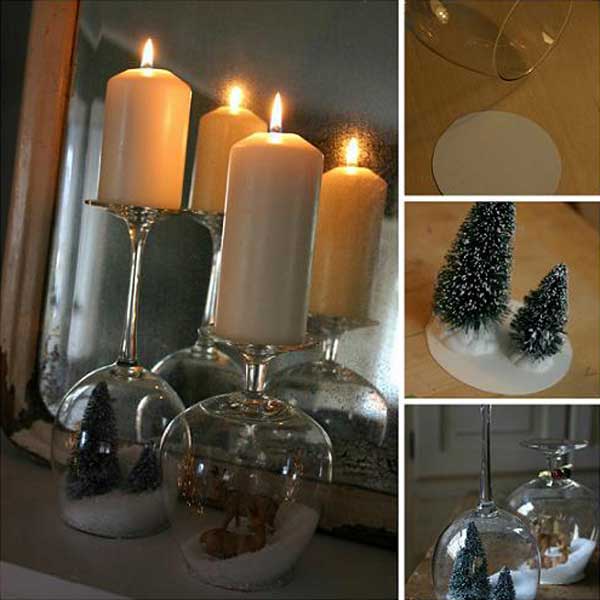 9. Christmas Tree Mobile Consisting Of Suspended Bulb Ornaments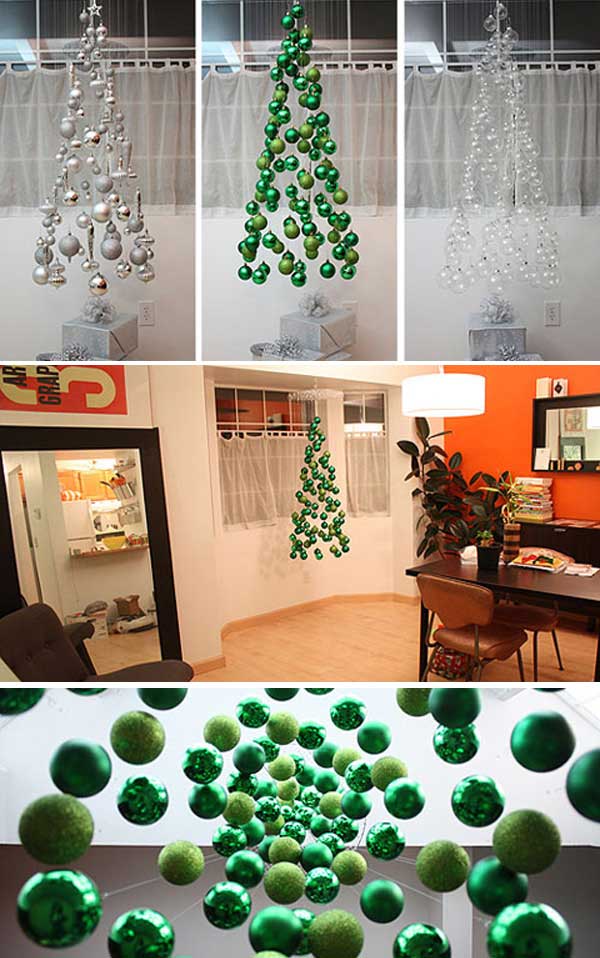 10. Santa Hat Chair Covers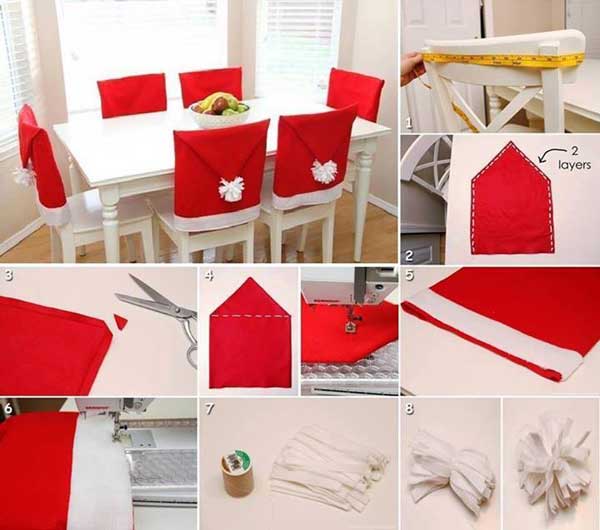 11. Ice Cream Ornaments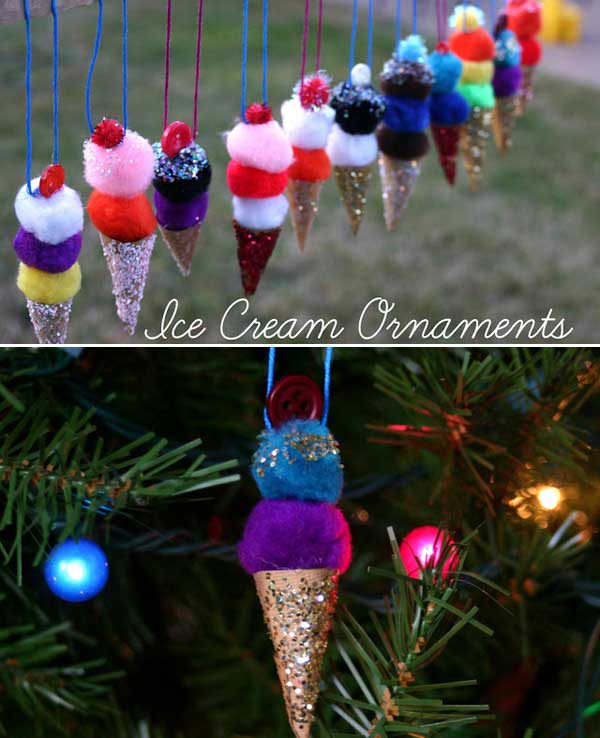 12. Pastel-Colored Trees Made Out of Pasta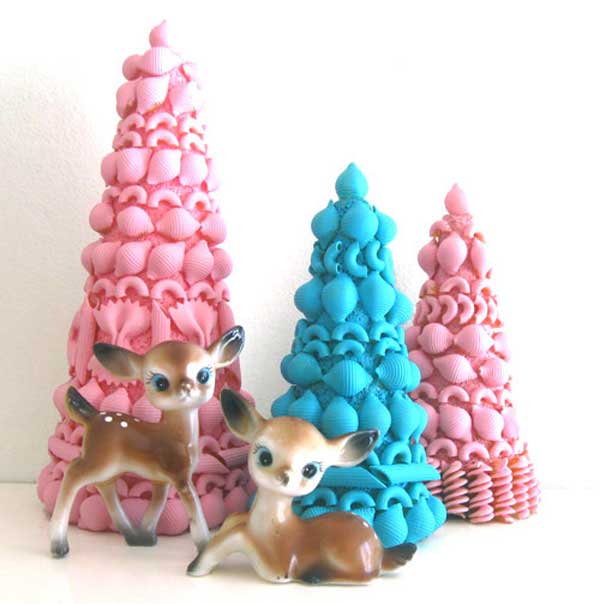 13. Cheap Straws Into Beautiful Gold Ornaments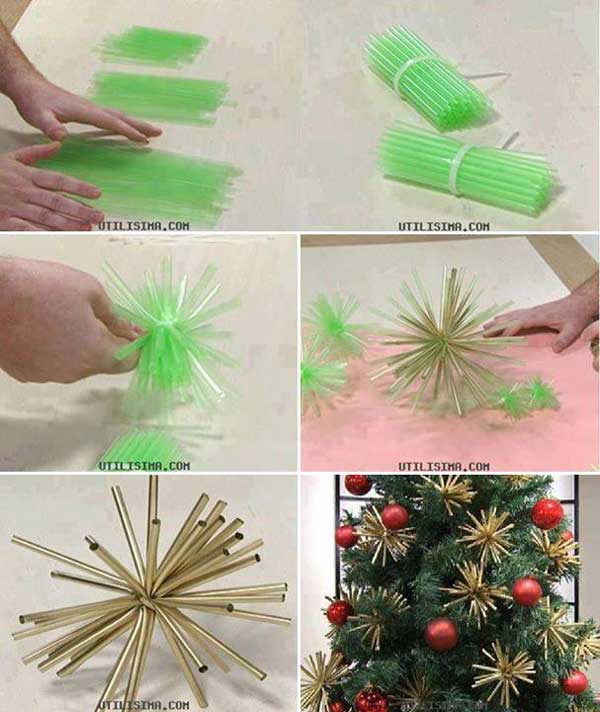 14. santa silverware holder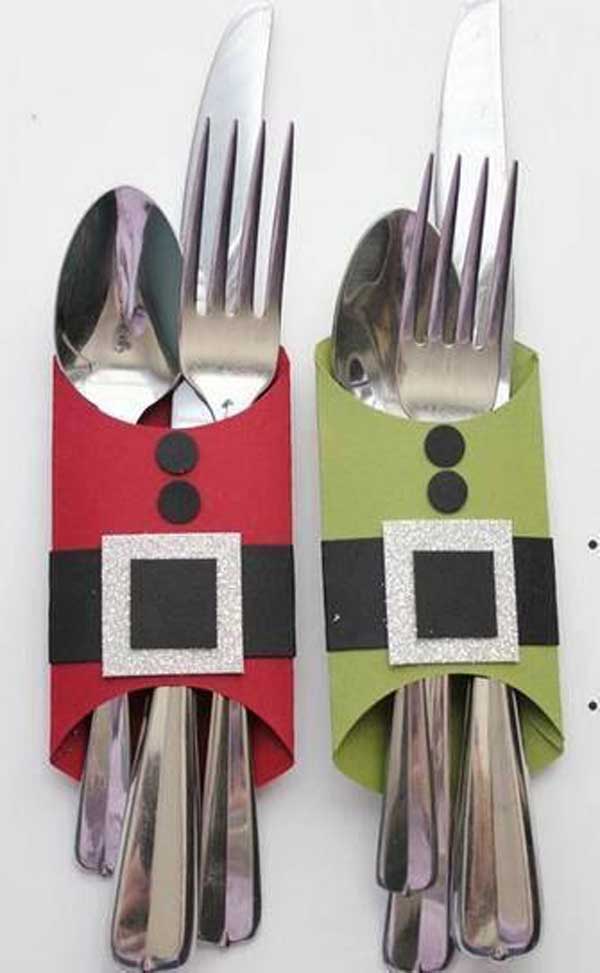 15. Yarn Ball Wreath
16. Delightful tea cup Christmas ornament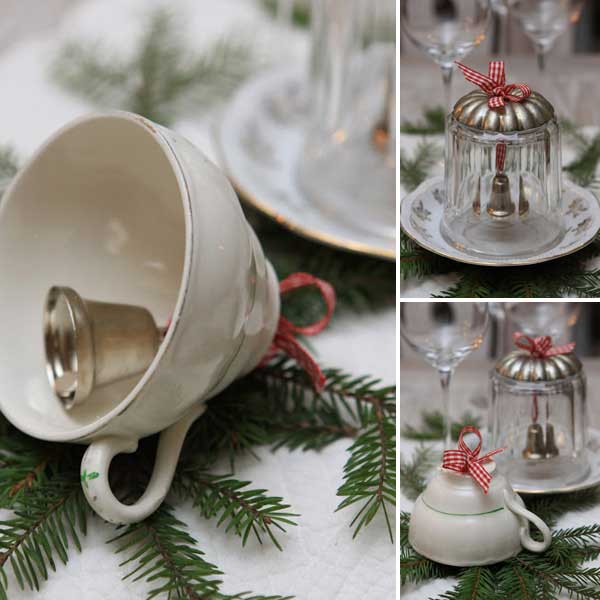 17. Christmas Tree made from Books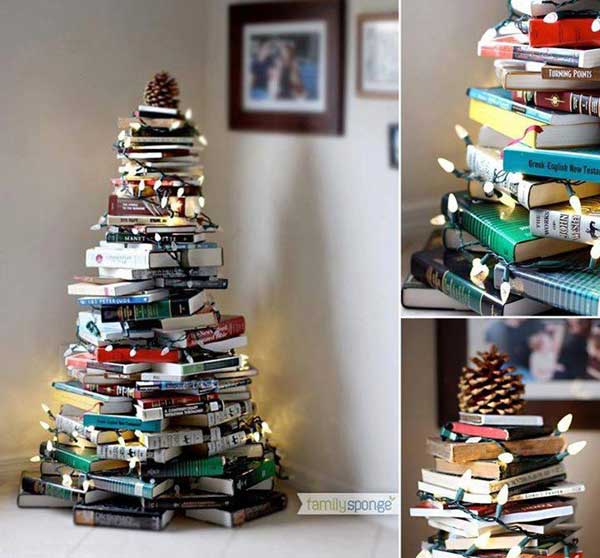 18.How to make Waterless Snow Globes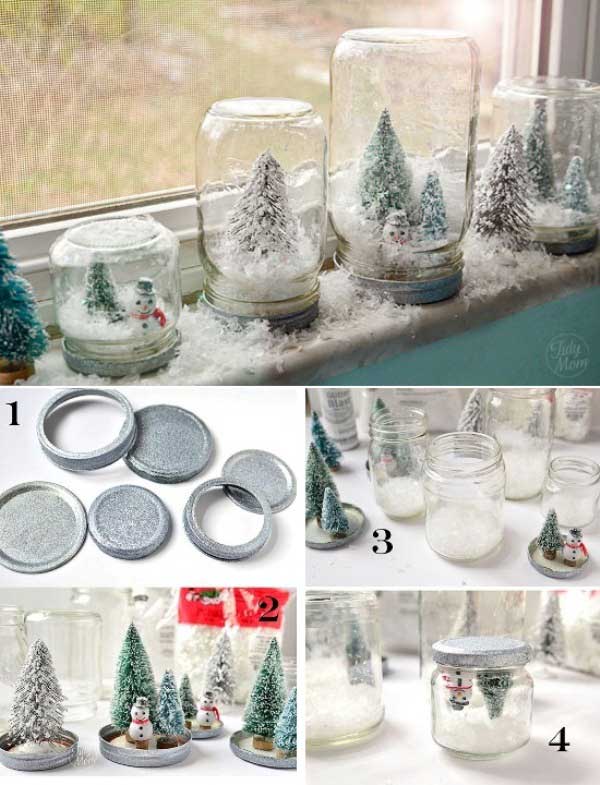 19. Plastic Cup Snowman Craft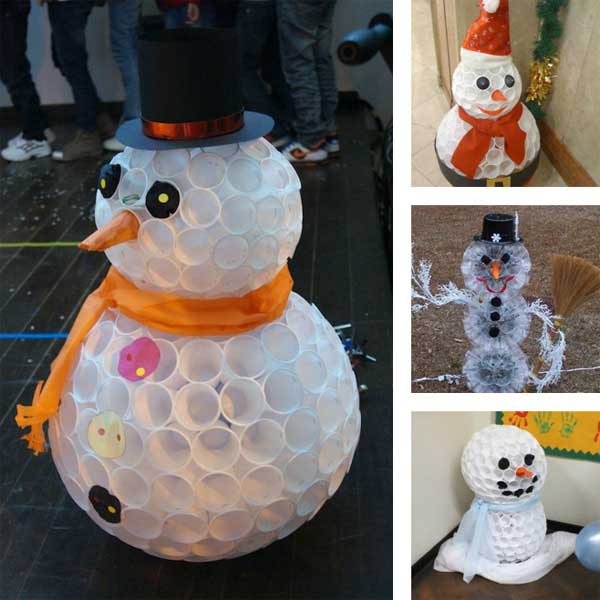 20. DIY Glitter Vase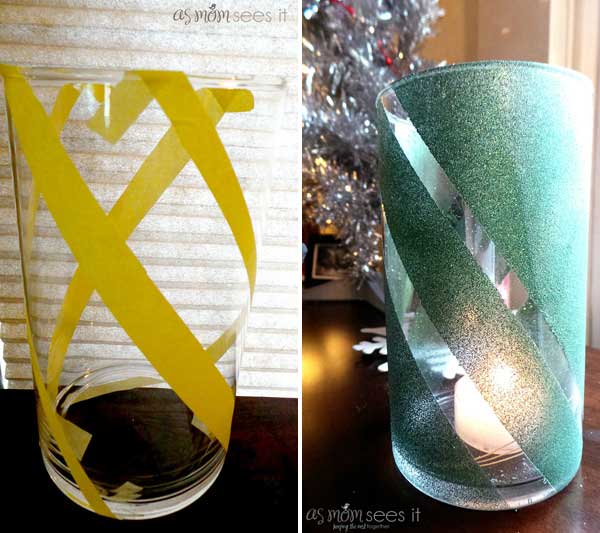 21. Reindeer feet cute craft for little ones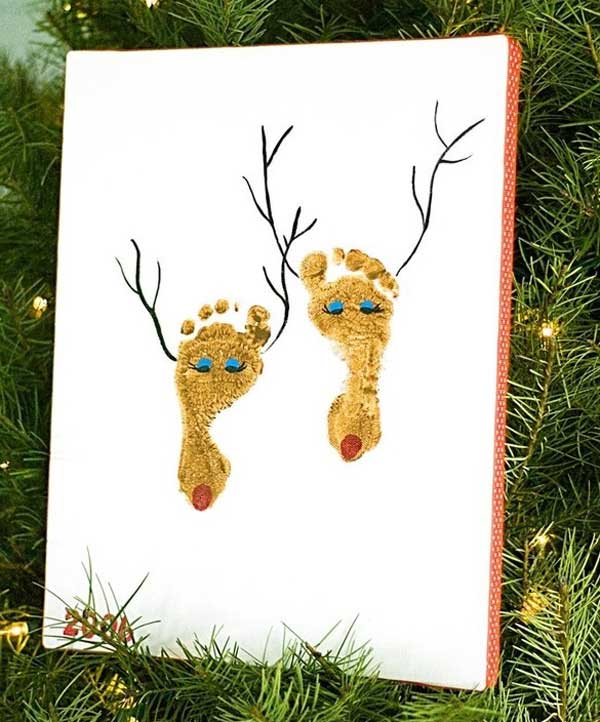 22. Christmas Tree Made Of Feathers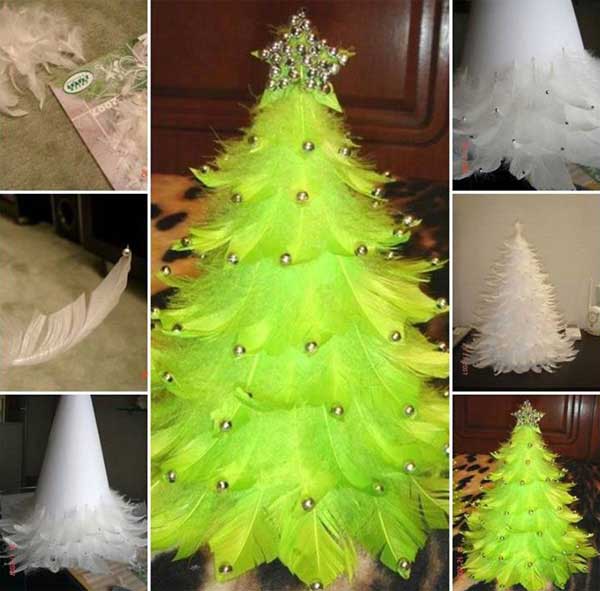 23. Epsom salt/gold spray paint DIY christmas wine bottle craft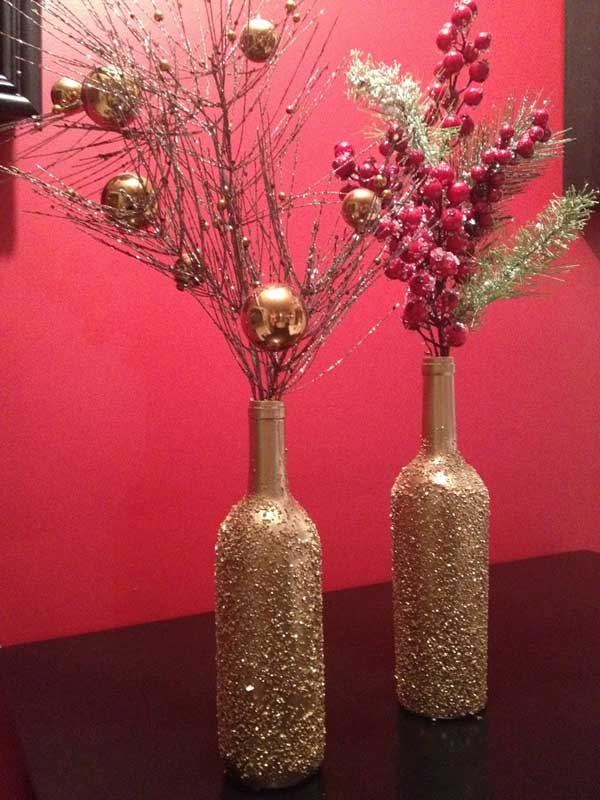 Source   You can get "How to" inspiration from  1   2
24. Christmas Wreath made from Toilet Paper Roll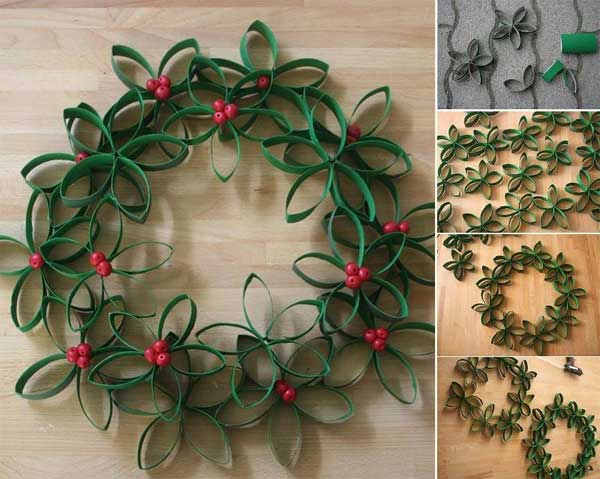 25. Fruit Christmas Tree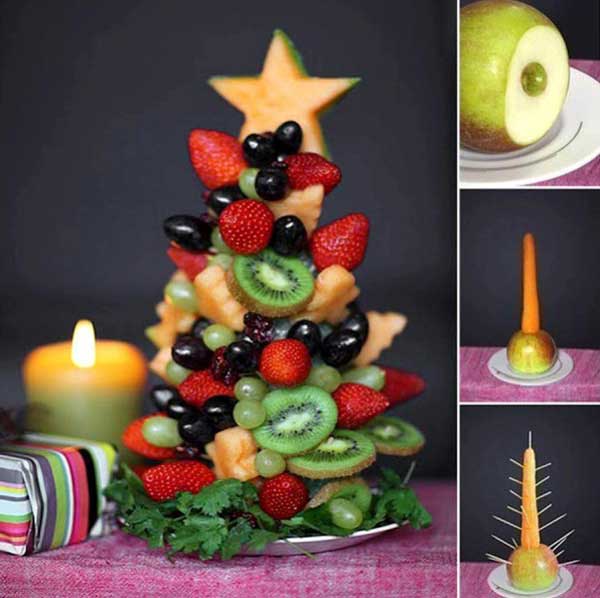 26. DIY Christmas Ball Ornaments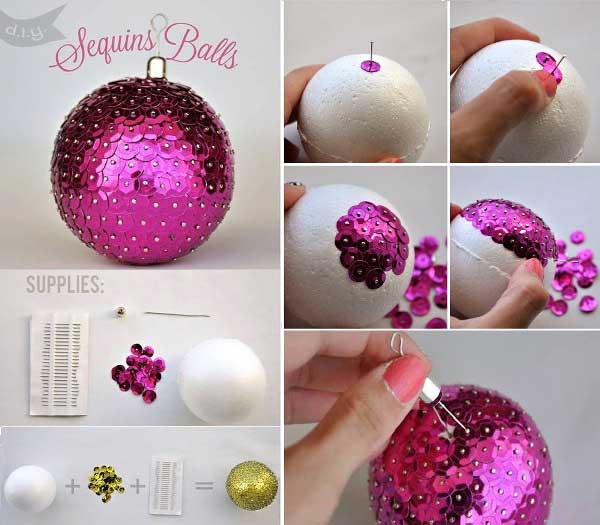 27. Minimalist Ladder Christmas Tree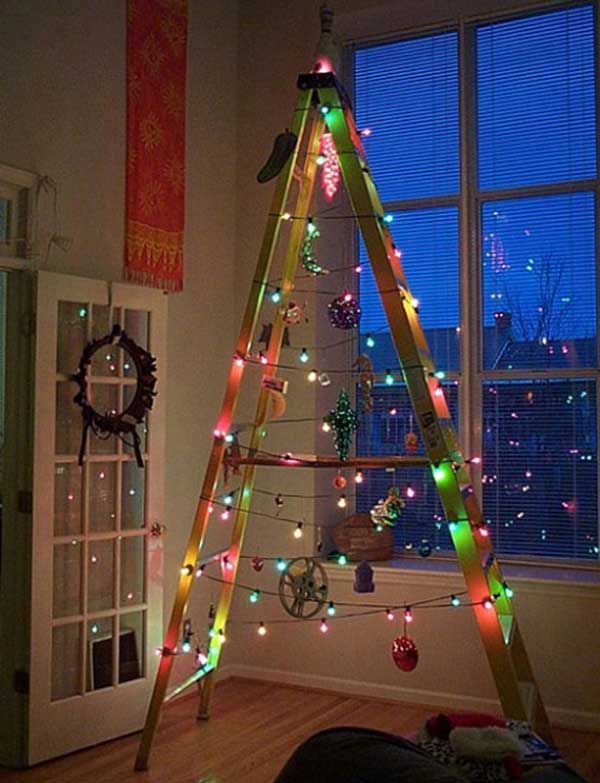 28. Interesting Rudolph made from old puzzle pieces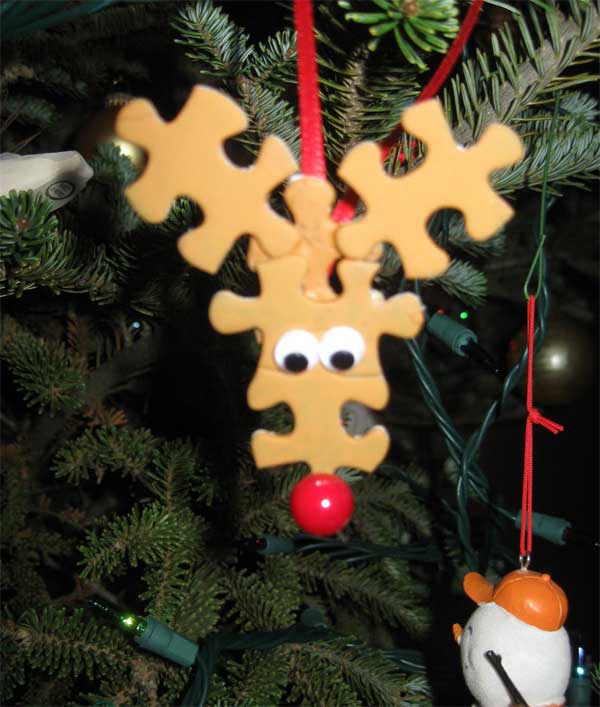 29. Jingle Bell Stockings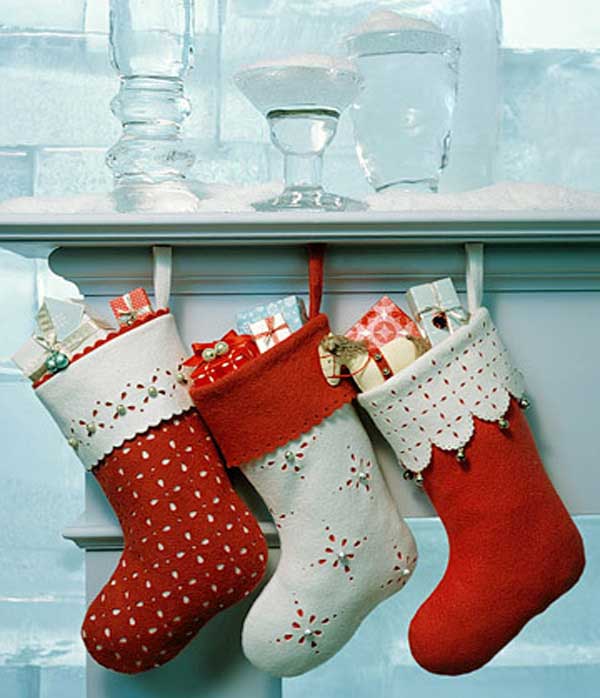 31. Tissue Paper Christmas Tree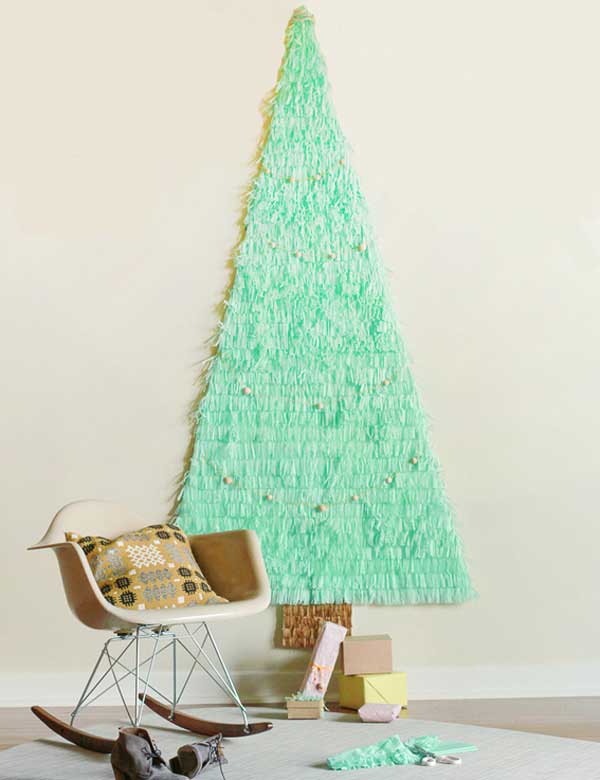 32. Christmas tree&ornaments made from wine corks
34. Ornaments in a shadowbox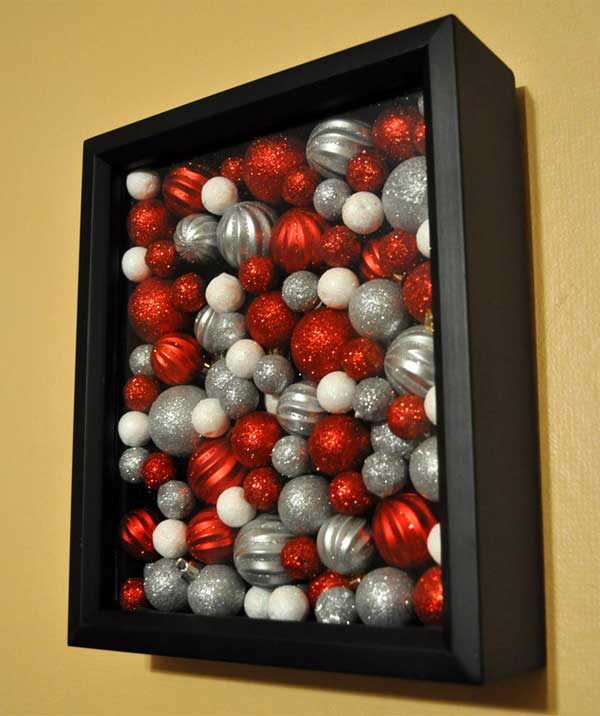 35. COUNTRY ORNAMENT DIY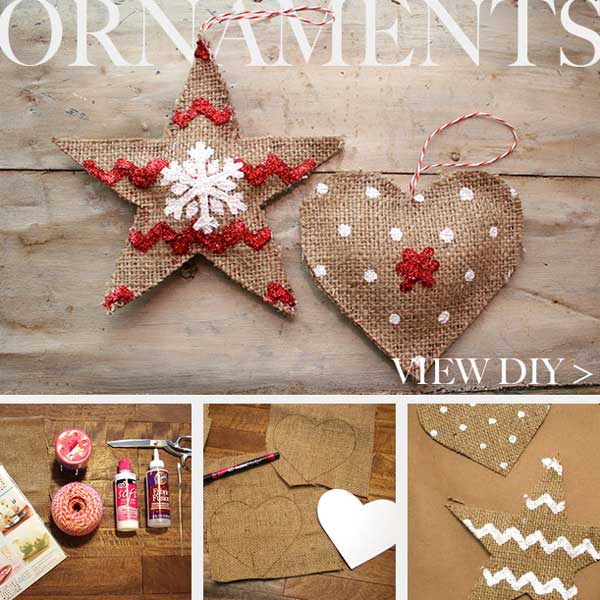 36. Easy paper ice cream ornaments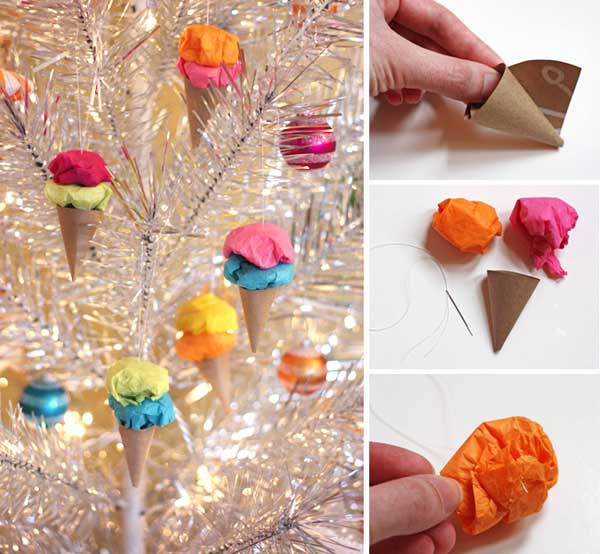 Plastic Bottles Into Snowflake Ornaments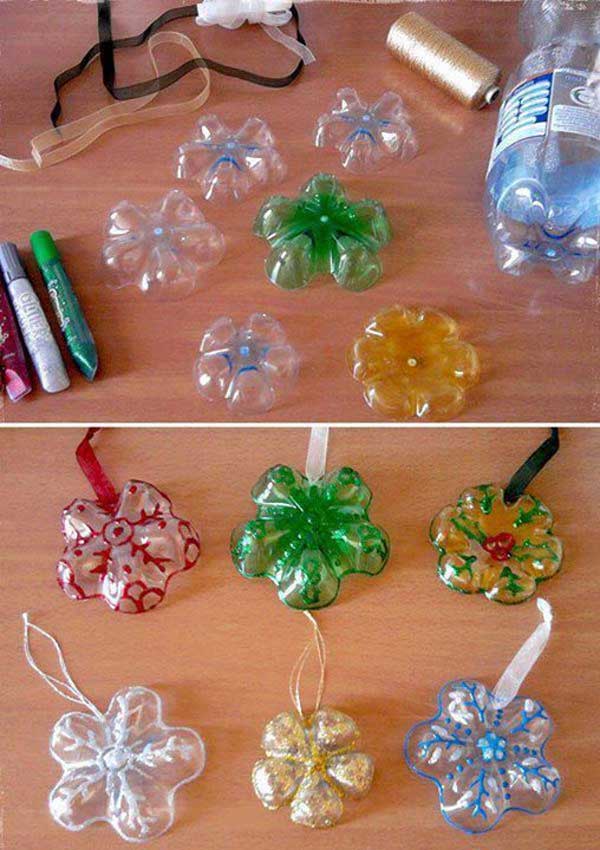 How to Make a 3D Paper Snowflake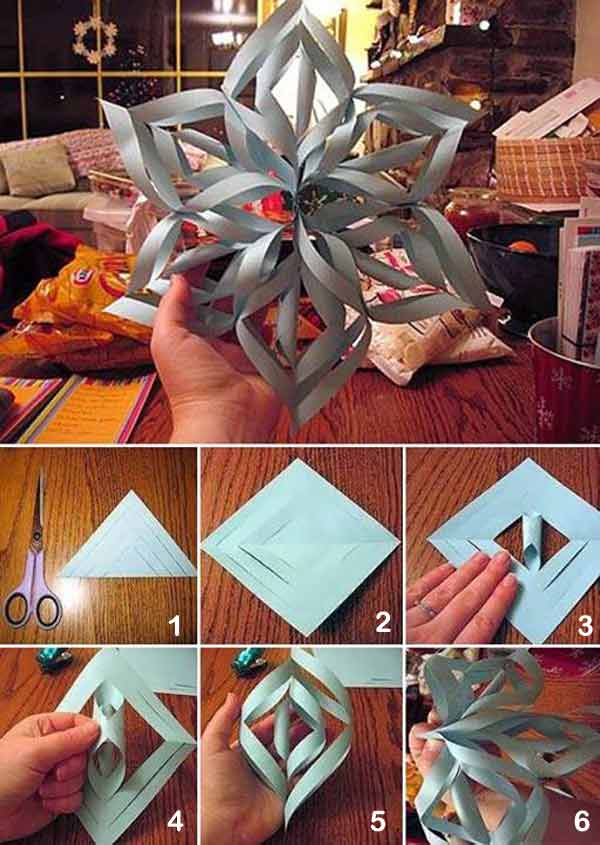 Folded Paper Christmas Tree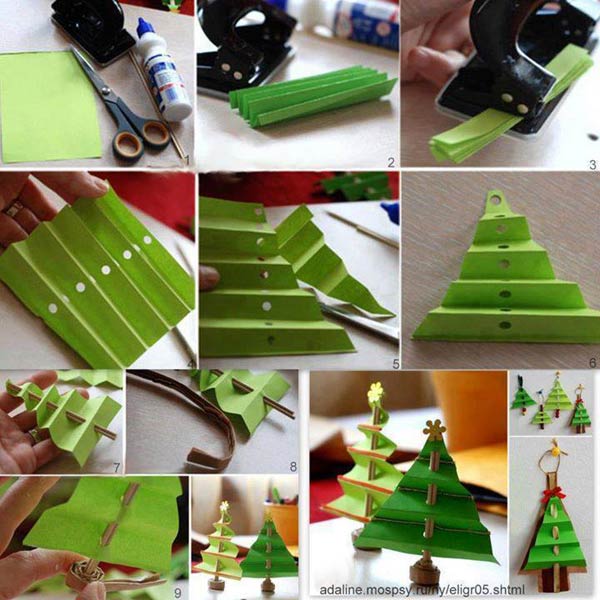 Giant Advent Calendar DIY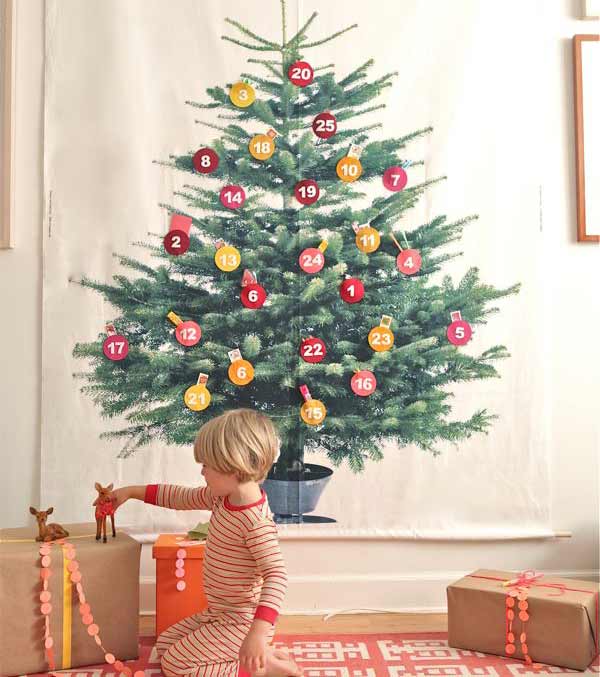 Popsicle Stick Snowflake Wall Decor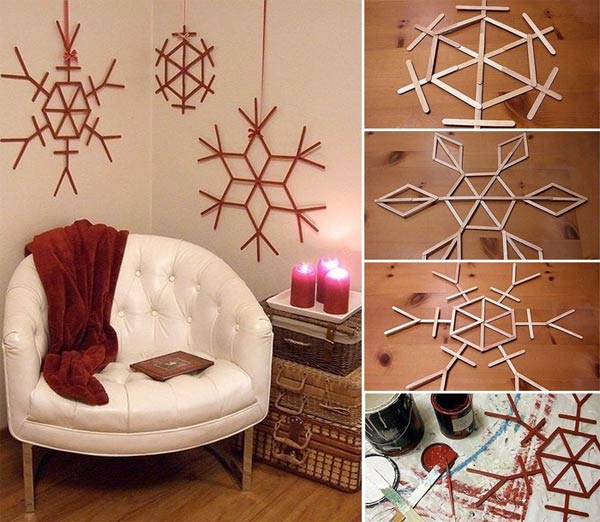 Snowman hand-painted wine bottle with lights inside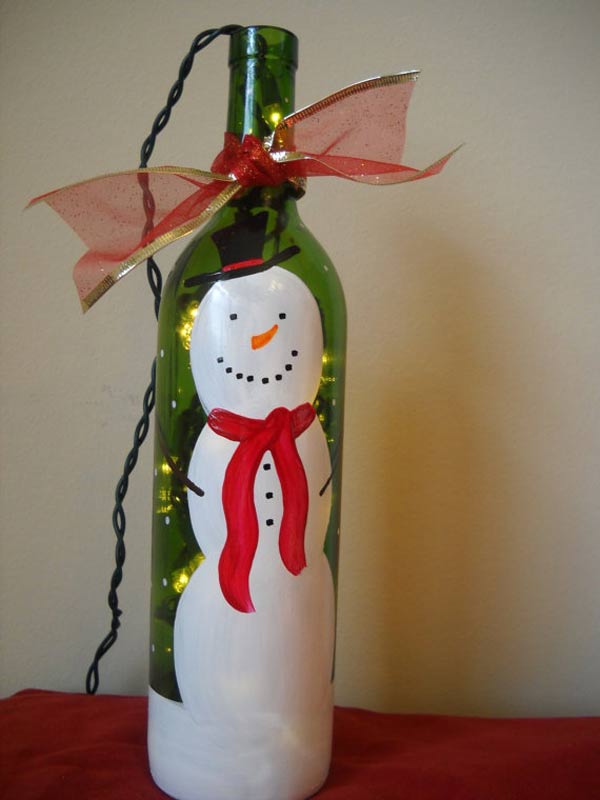 Glittered Christmas Light Bulbs