Lovely DIY Chore Charts For Kids
Every parent knows how important it is to teach kids to do their chores at home. When kids do their chores, it will make our life much easier. Making a DIY chore chart will be a great way to motivate kids to help around the home and keep their chores organized. This fabulous parenting tip not only teach children important life skills, but also is a clever idea to let your kids know the importance of accountability. So we've gathered a list of diy chore charts to help you get inspired.
1.Make use of magnetic sticky paper to mark chores that are done.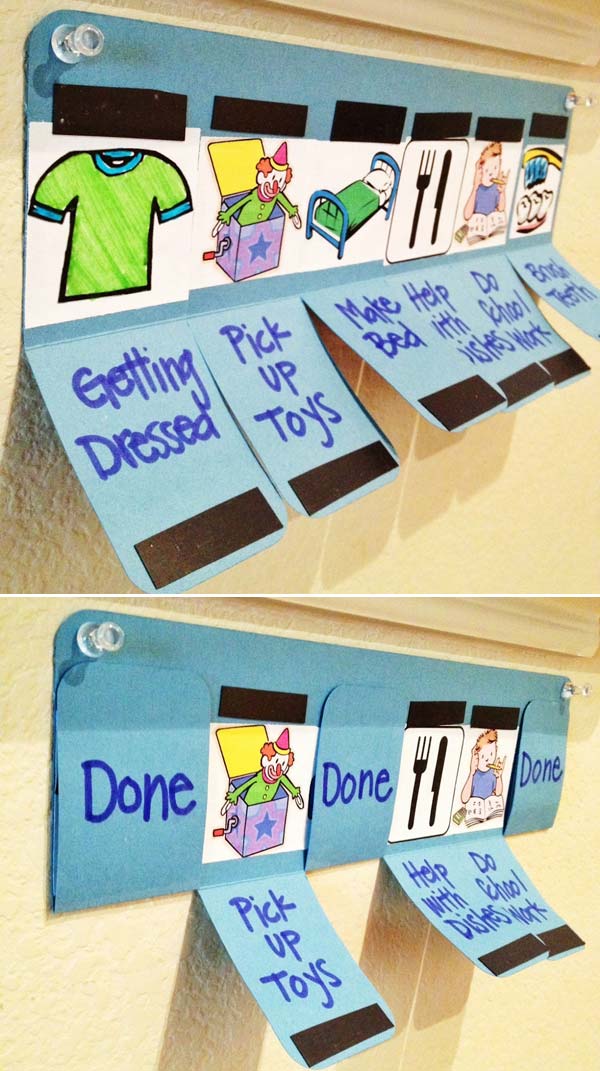 Tutorial –> mynameissnickerdoodle.com
2.Flip the sticks(in mason jars) over to green to show chores that are done.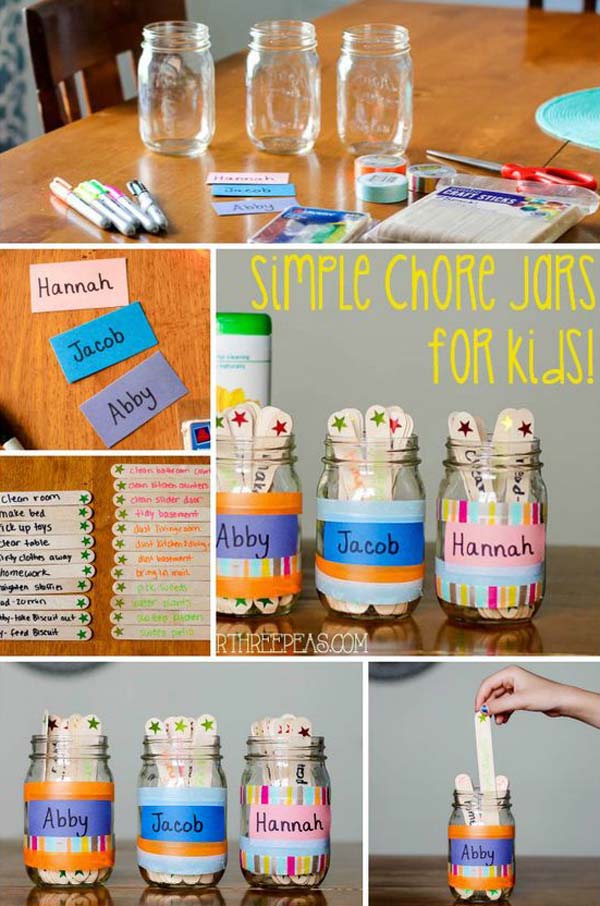 Tutorial –> ourthreepeas.com
3.Race car track on a magnetic chalkboard.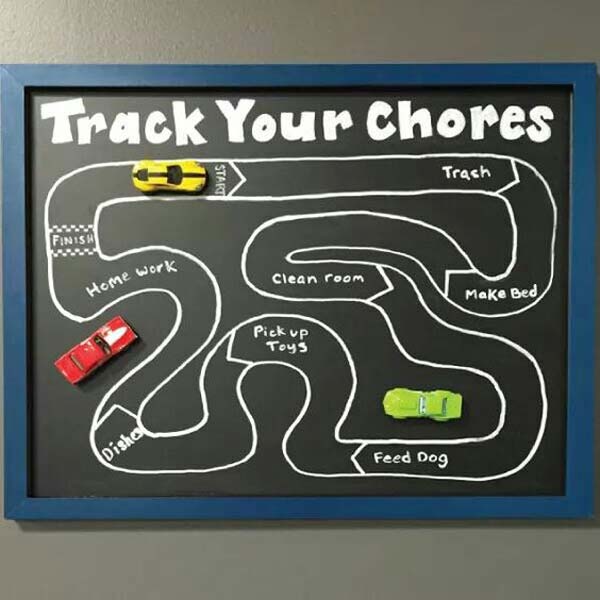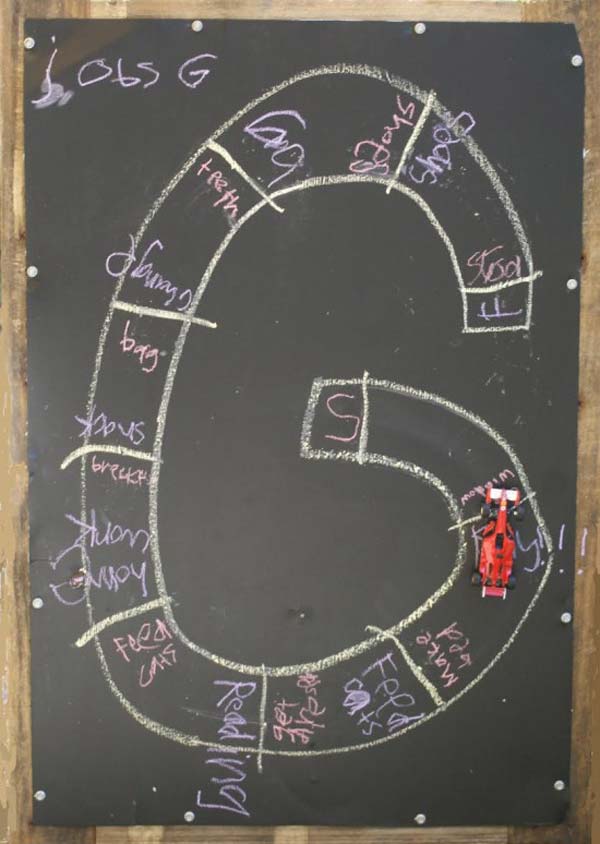 4.They can be also made with small clothes pins.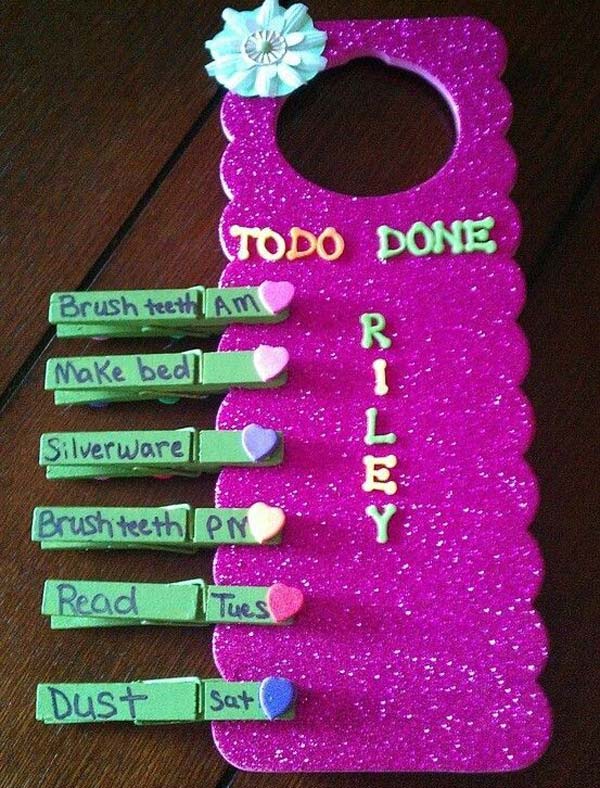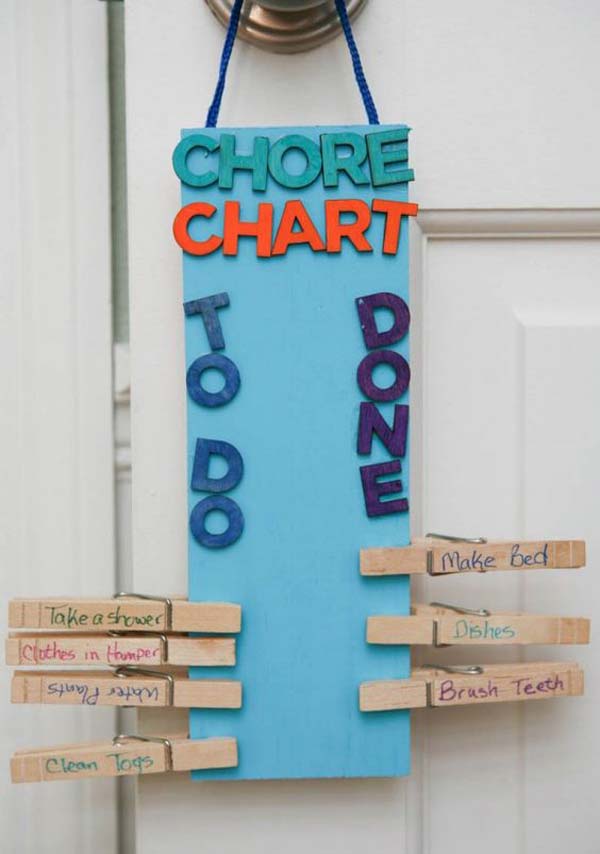 5.Make to-do list using old baking sheets.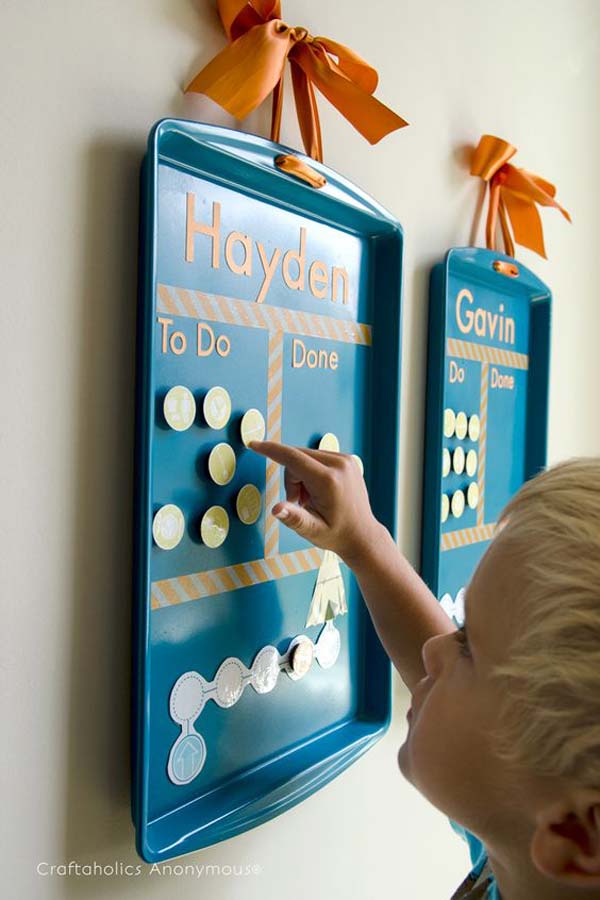 Tutorial –> craftaholicsanonymous.net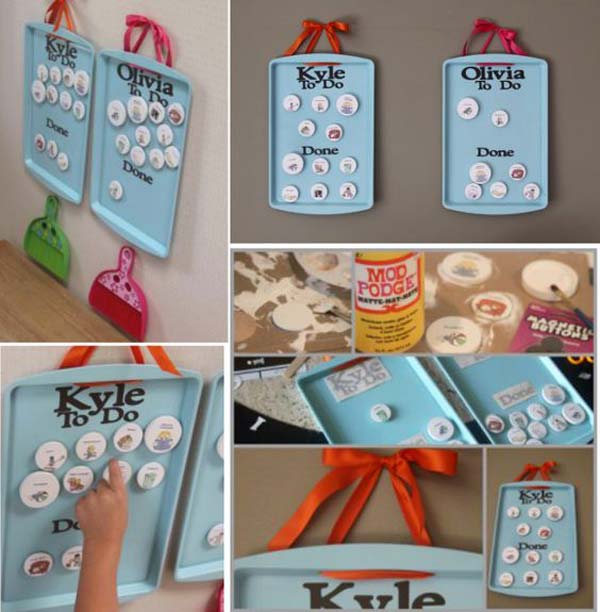 Tutorial –> aspottedpony.com
6.How to make an Ice Cream Chore Chart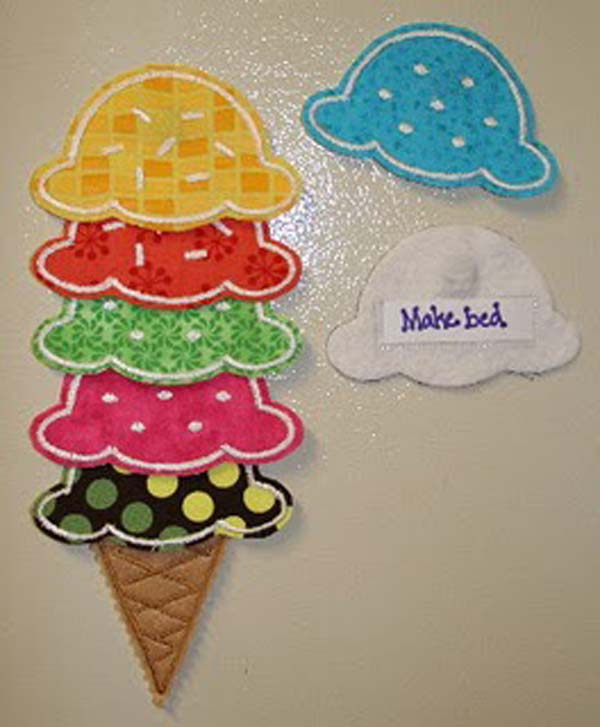 Tutorial –> childmadetutorials.blogspot.com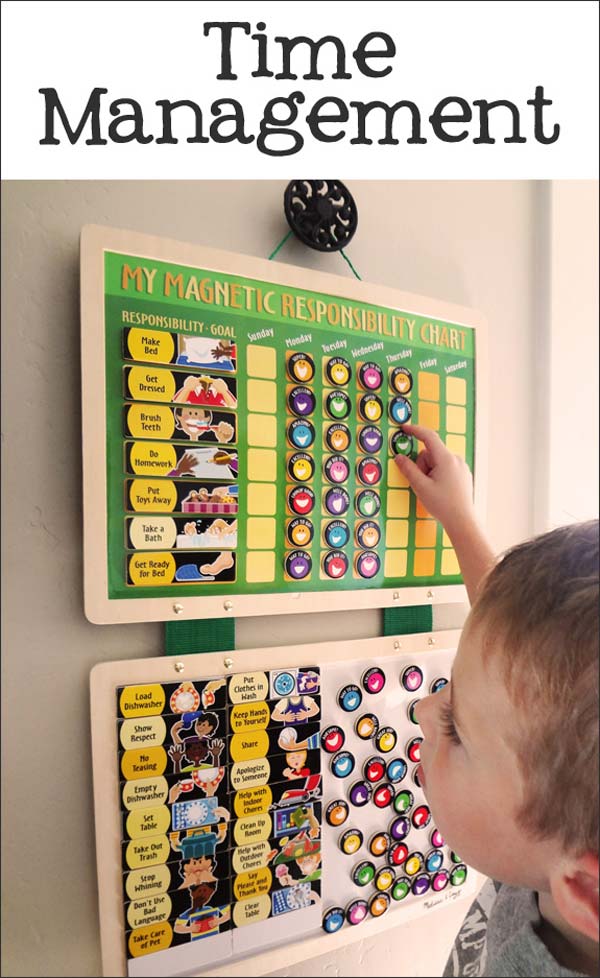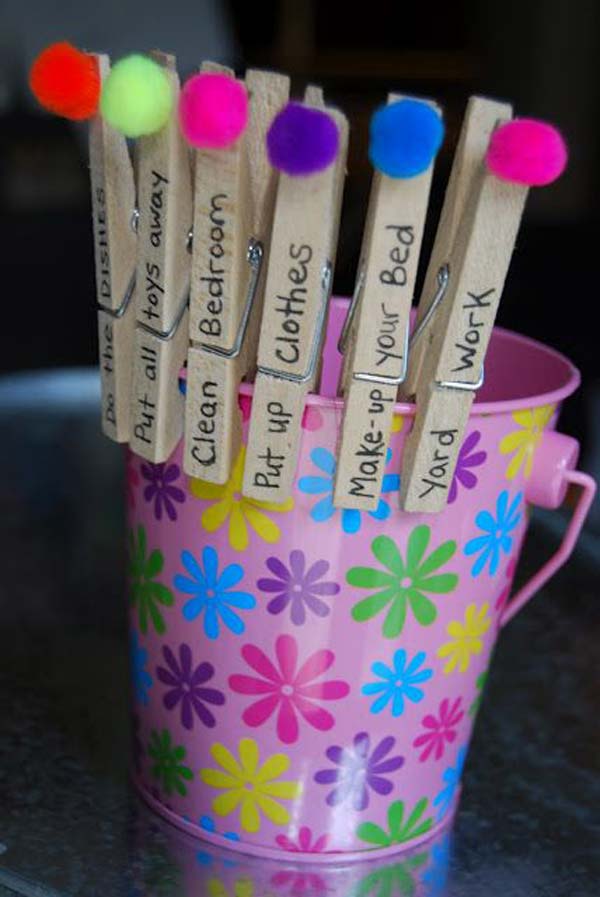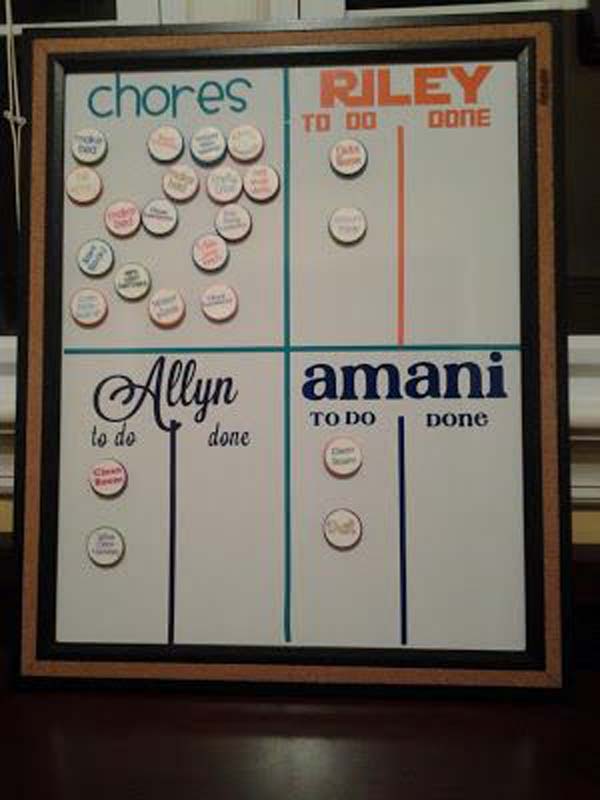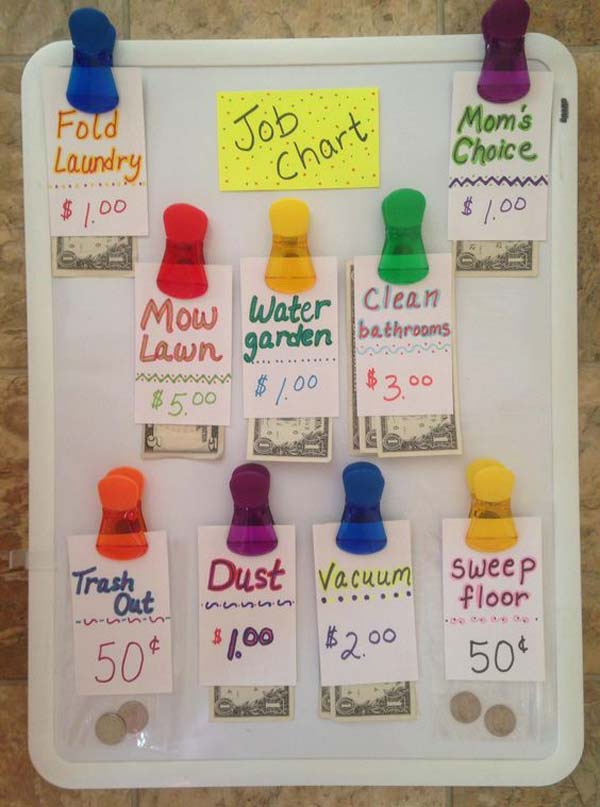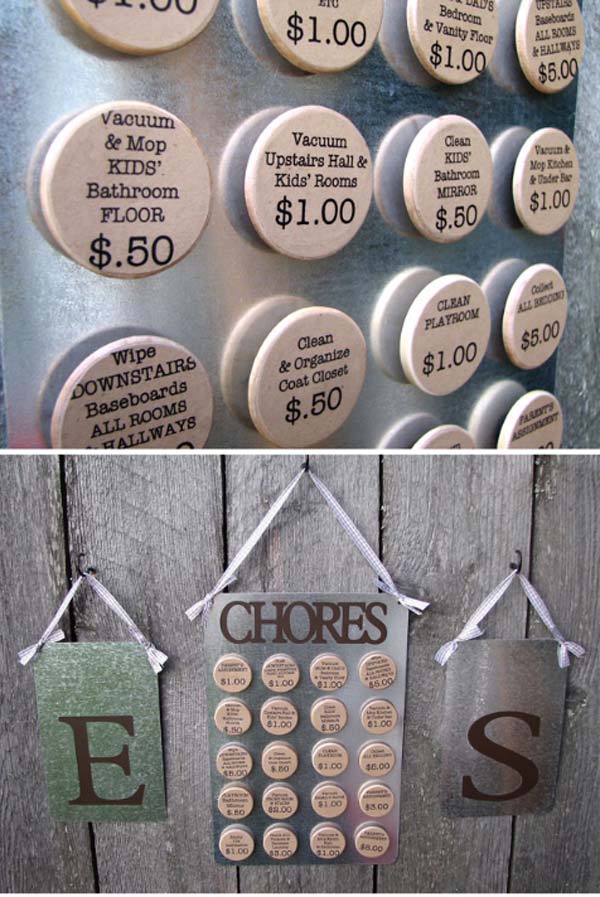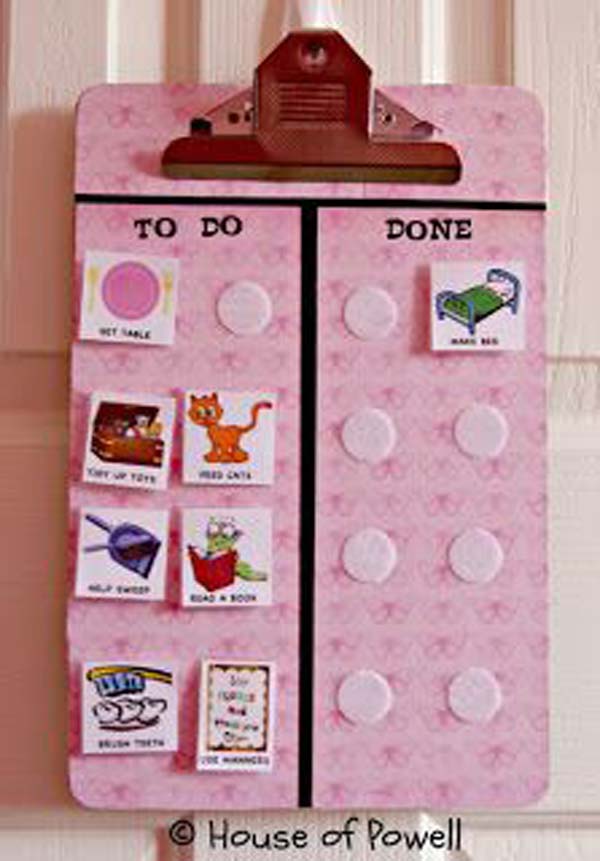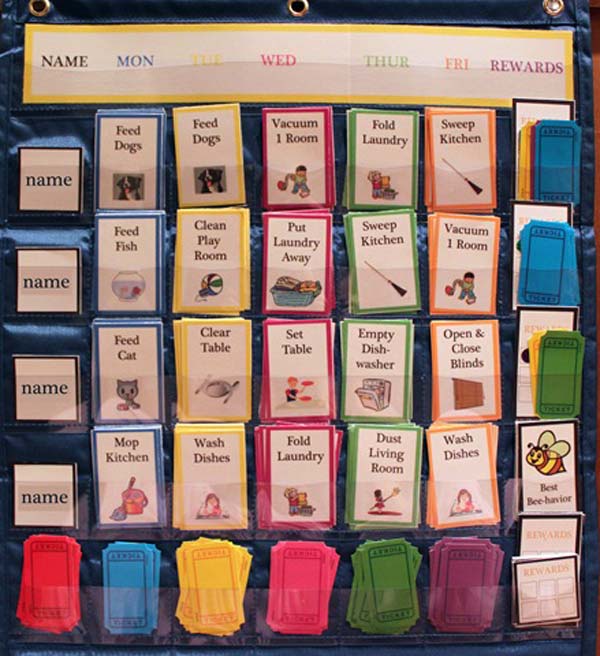 Tutorial –> confessionsofahomeschooler.com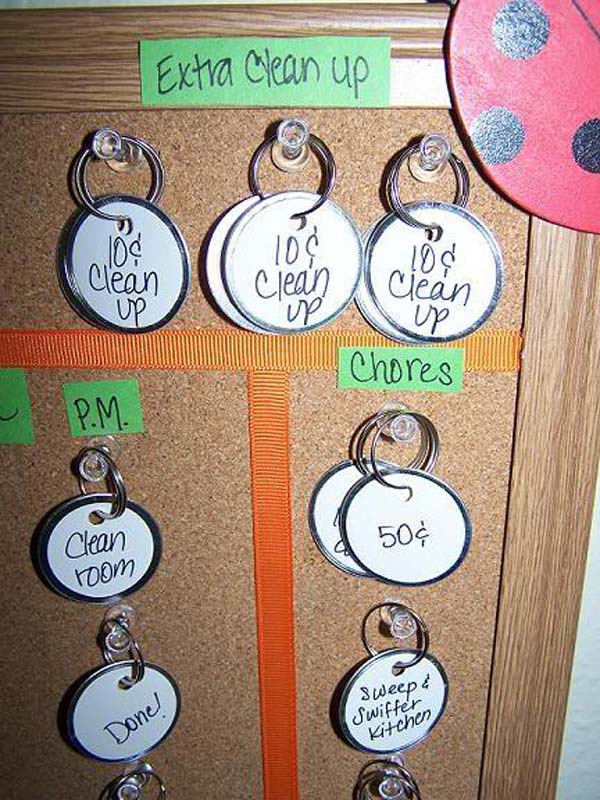 Tutorial –> bagbybunch.blogspot.com