20 Marvelous DIY Christmas Signs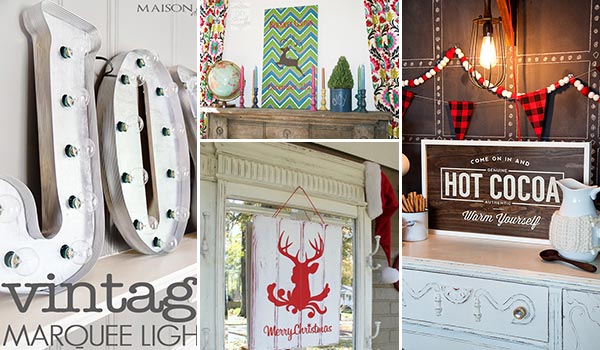 Your home can't talk on its own. If it can, then you've got larger issues to contend with than making Christmas signs. For everyone else though, the solution is as easy as it is effective and heartwarming – DIY Christmas signs.
While a tree in the living room and a wreath on the front door might be the keystones of your holiday decor plan, it shouldn't stop and end with them if you crave distinction. Again, your home needs a voice and these signs enable you to express, in words and illustration, the themes and nuances that accompany your own holiday values. It's time to decompress with some eggnog, hard cider, or whatever your weapon of choice for unwinding this time of year is because these signs are the perfect conclusion to your holiday hustle.
1. Happy Christmas Sign on Burlap
If you want to make your house cozy and rustic for Christmas, you're in the right place! In this guide, she'll teach you how to make not one, but two wonderful DIY Christmas signs. All you need is some old wood and burlap fabric.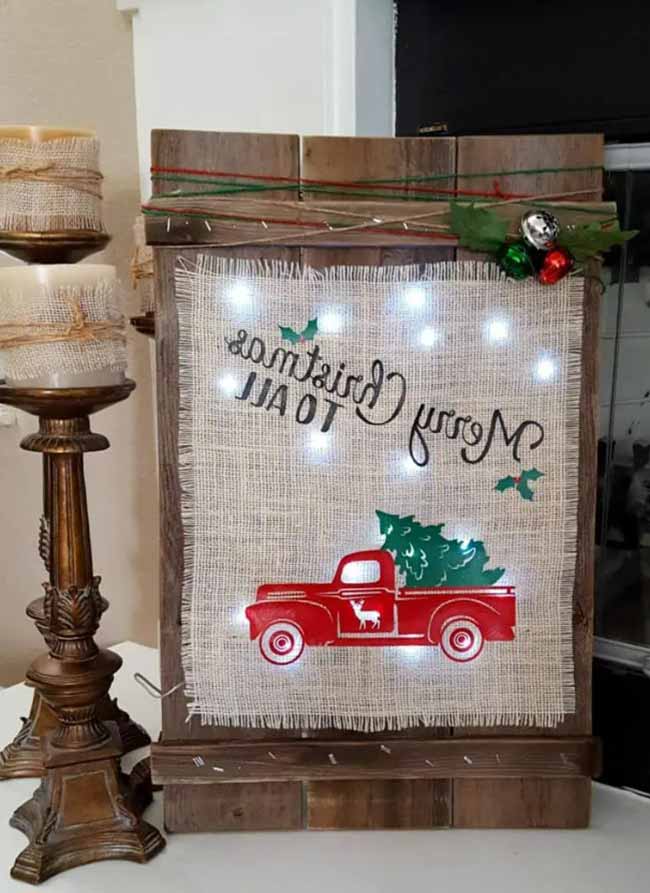 2. Make Your Own Christmas Sign with Lights
Make your holidays even brighter with a homemade Christmas sign! I really like this sign because it has three things we all love at Christmas: trees, reindeer, and those lovely, twinkling star lights.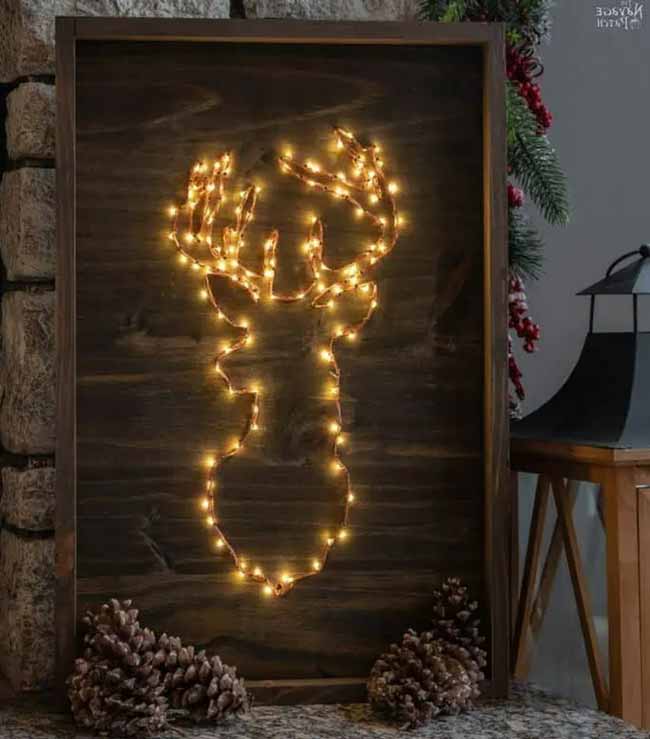 via: thenavagepatch.com
3. Homage to Childhood
This sign is perfect for capturing that childlike infatuation to make the holiday more pleasant for busy adults.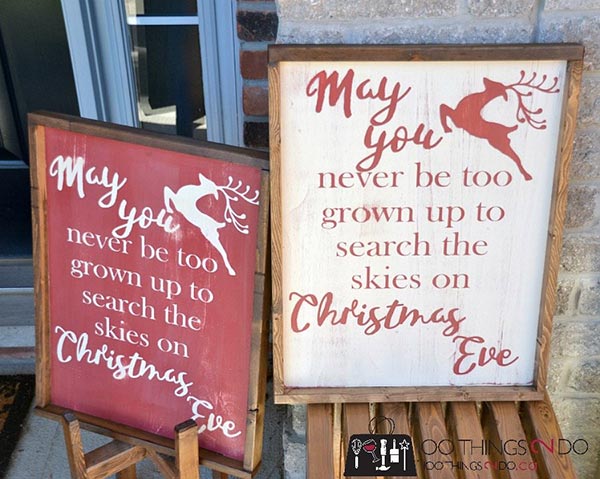 via: 100things2do.ca
4. "Sleigh Rides"
Both charming and exciting, this sign instantly activates the imagination with an offer that can't be refused.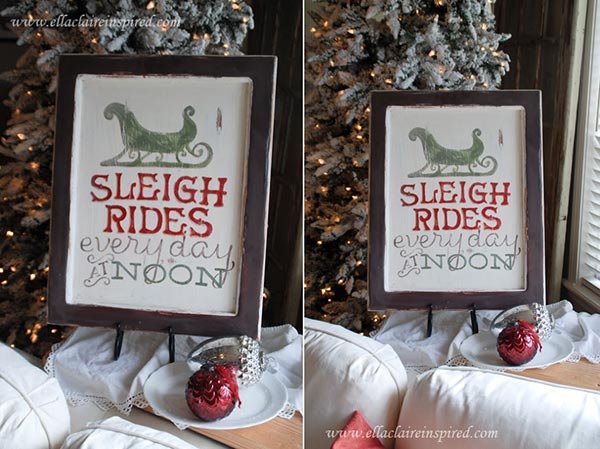 via: sweetcsdesigns.com
5. Rudolph Silhouette
Not all signs need words, the tale of the red-nosed reindeer is instantly recognized and cherished.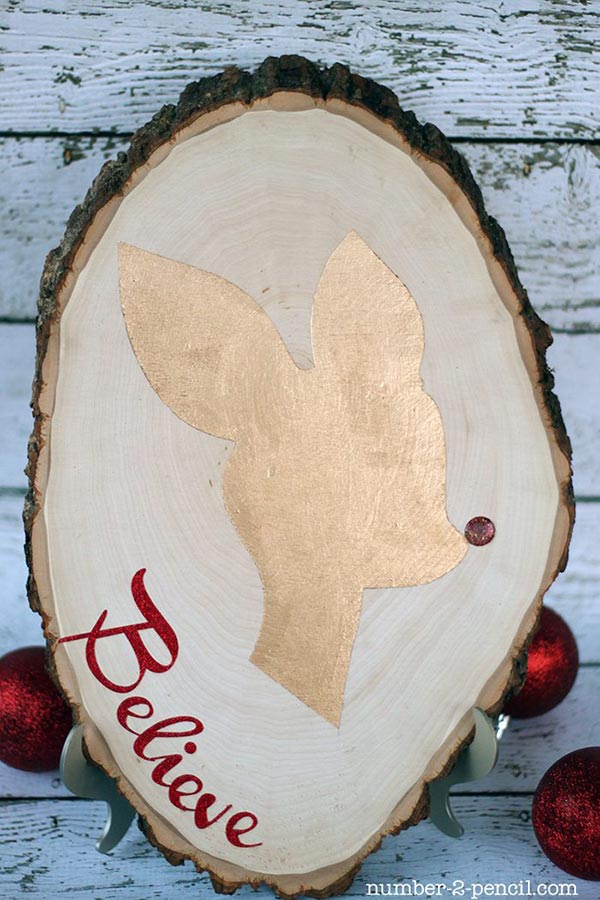 via: number-2-pencil.com
4. "Let it Snow"
It's hard not to read the sign without singing it in your head.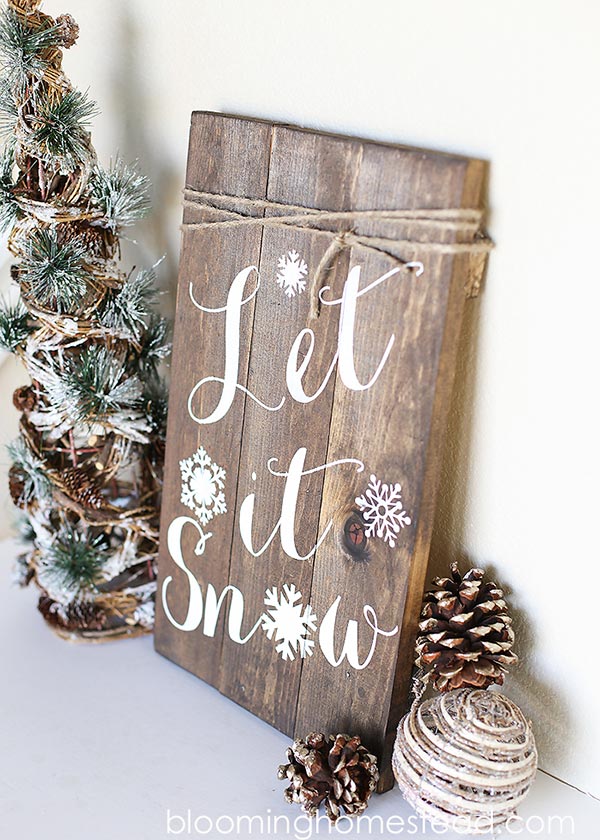 5. "Joy" Porch Sign
Just one word to remind everybody what the holidays are supposed to be about.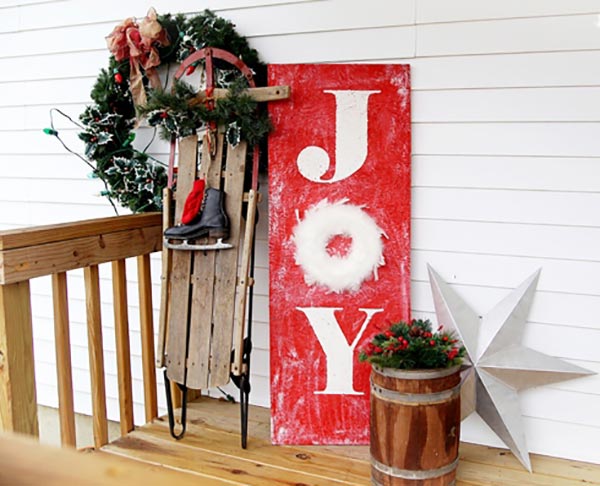 via: sugarbeecrafts.com
6. Glittered "Joy" Sign
If you want to drive the theme home even harder, then what's a more joyful way to do that than with glitter?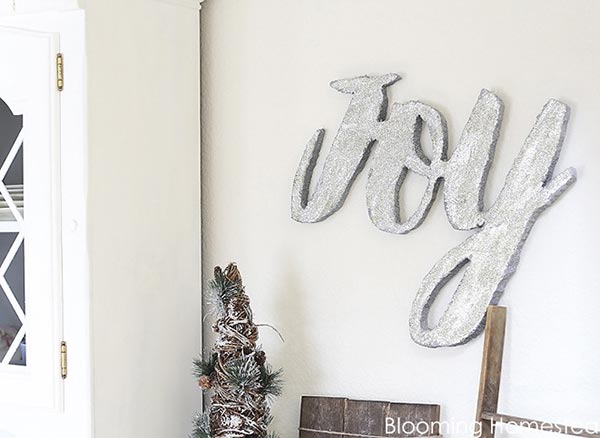 7. Hanging "Merry Christmas" Sign
The design of this design is delightfully clean, modern, and straightforward.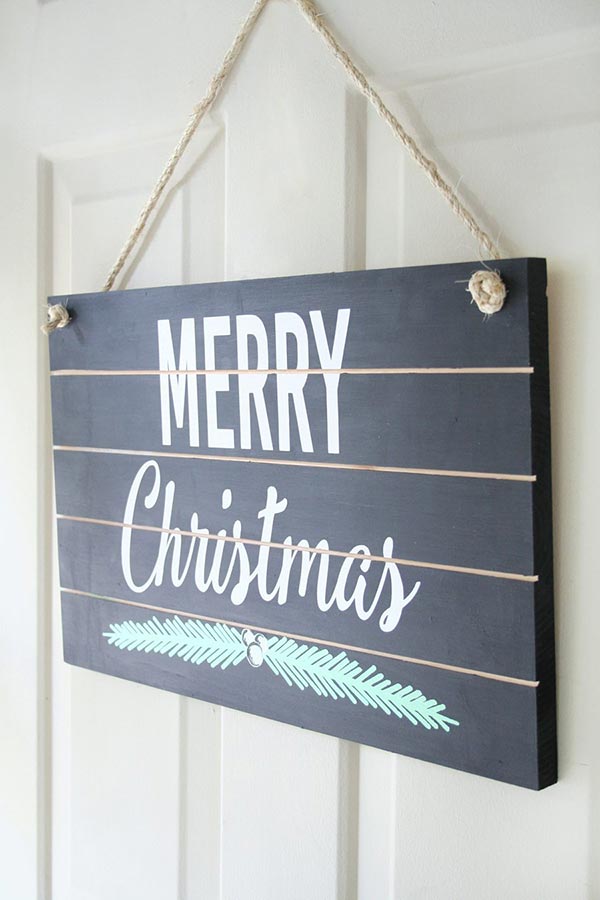 8. Vintage "Noel" Pallet Sign
With easily sourced materials and a captivating design, you might be singing carols in your head making this sign.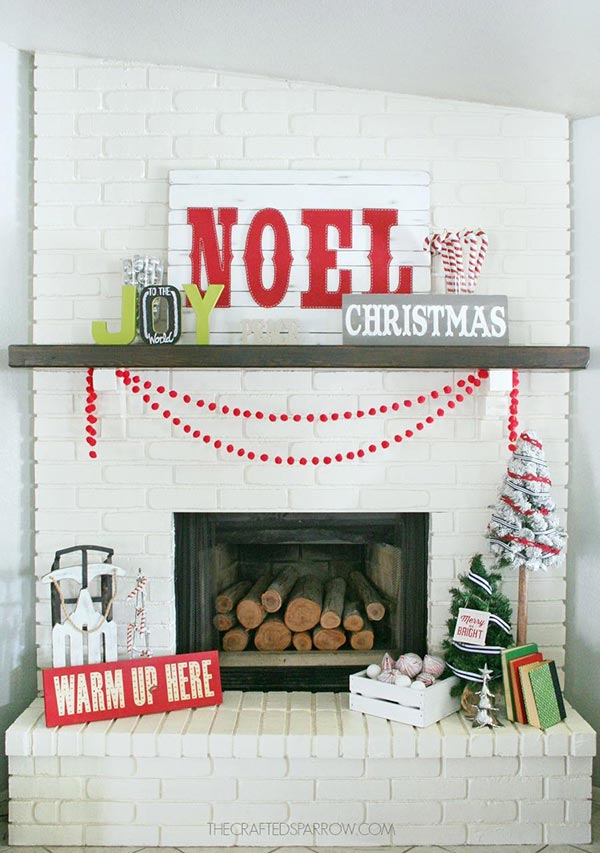 9. Santa Snack Sign
Support Santa's jolly obesity with this sign as a backdrop to delicious cookies.
via: handmadekids.com.au
10. Silhouette "Merry Christmas" Sign
To make this simple statement pop even more, an engraved reindeer silhouette gives homage to the creatures of the alpine forests that define Christmas.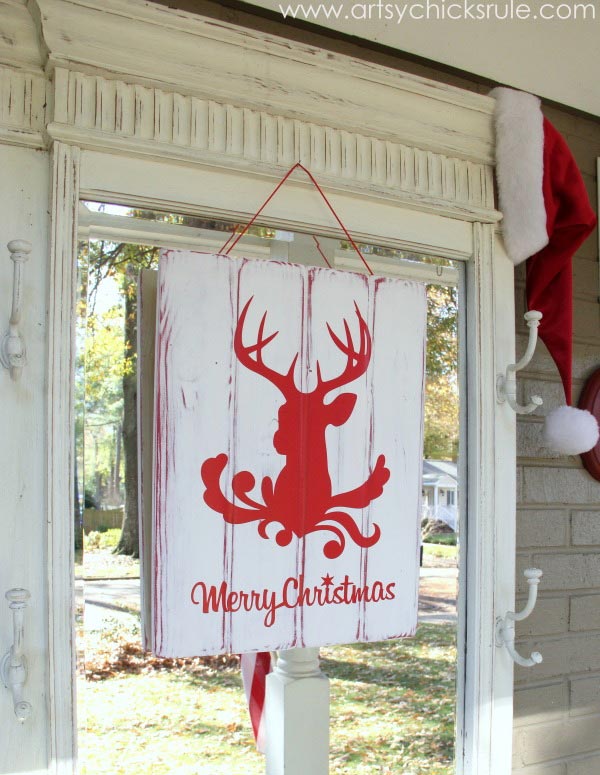 via: artsychicksrule.com
11. Vintage Marquee Sign
With large metal letters and old-fashioned lightbulbs, feelings of joy will illuminate the entire room.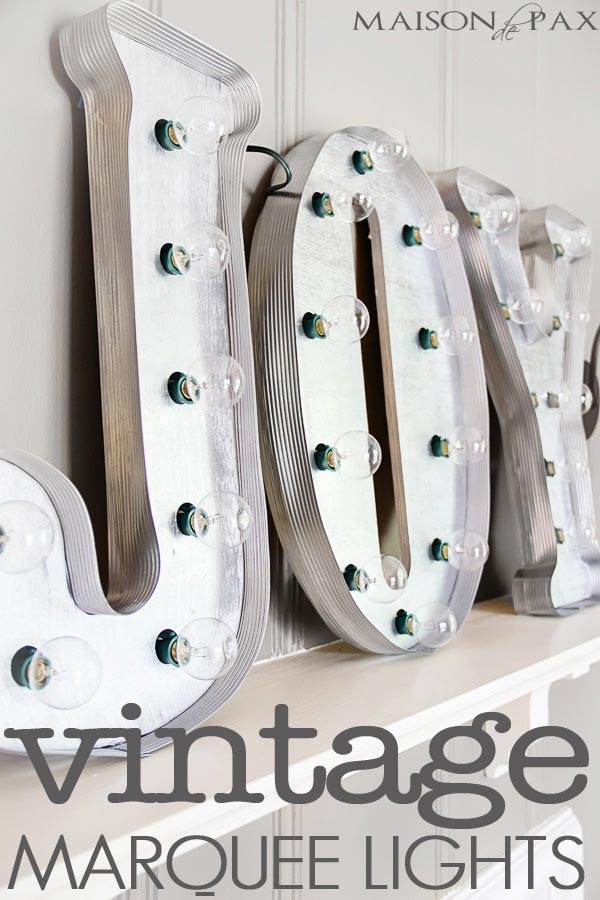 via: maisondepax.com
12. Rustic Wood Sign
With a simple change in theme, the ubiquity of these words can take on so many unique tones.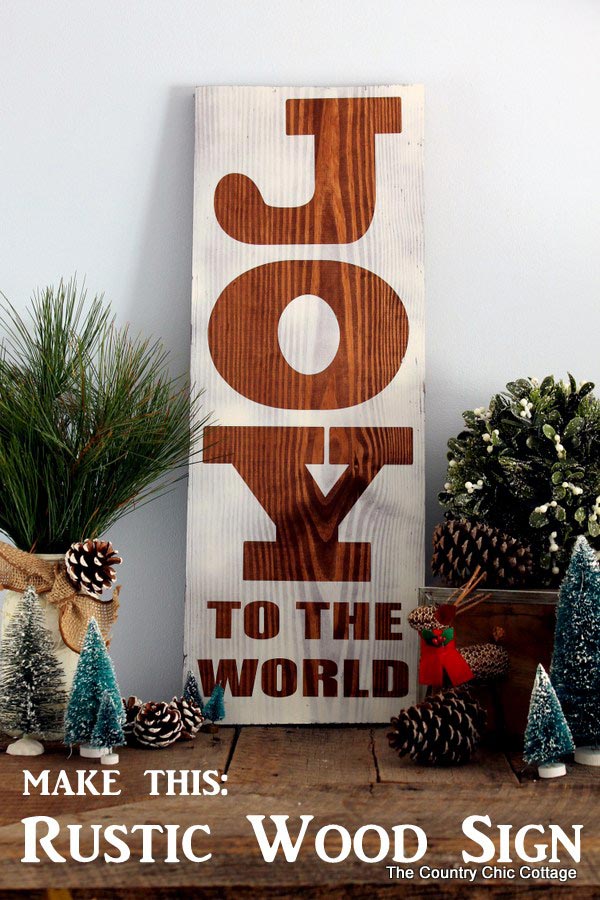 via: thecountrychiccottage.net
13. "Reindeer Parking" Lawn Sign
It's adorable and kids will love it. What more do you need?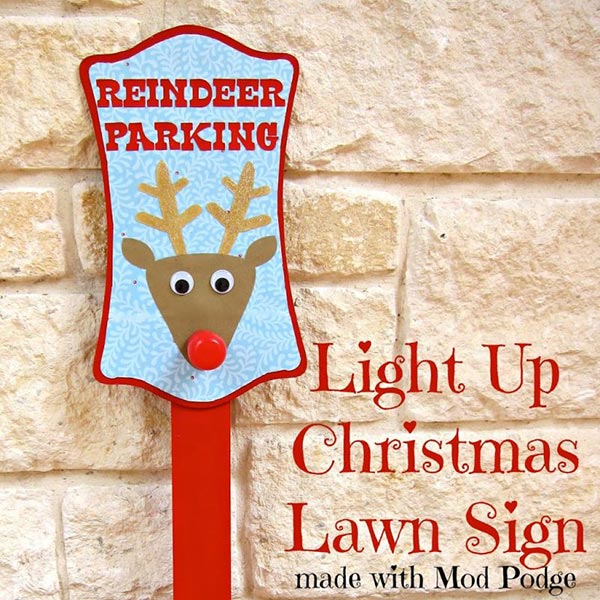 via: morenascorner.com
14. "Movie" Sign
This sign is straightforward and a perfect accompaniment to backyard Christmas movie viewing.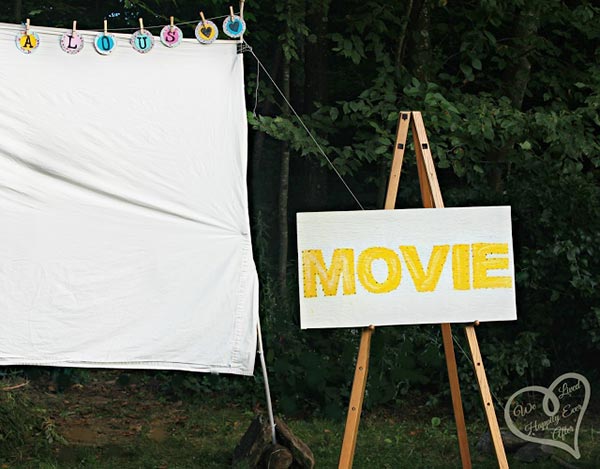 via: welivedhappilyeverafter.com
15. Chevron "Reindeer Games" Sign
Much like the "Sleigh Rides" sign, this design will evoke the imagination in a way like nothing else.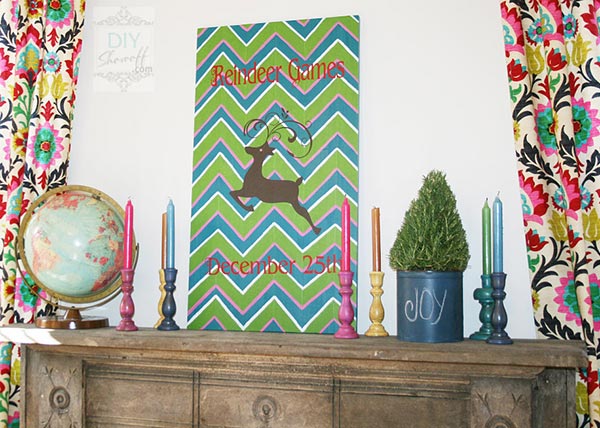 via: diyshowoff.com
16. Painted "Joy" Sign
Similar to the initial "Joy" sign but with a charmingly rugged twist.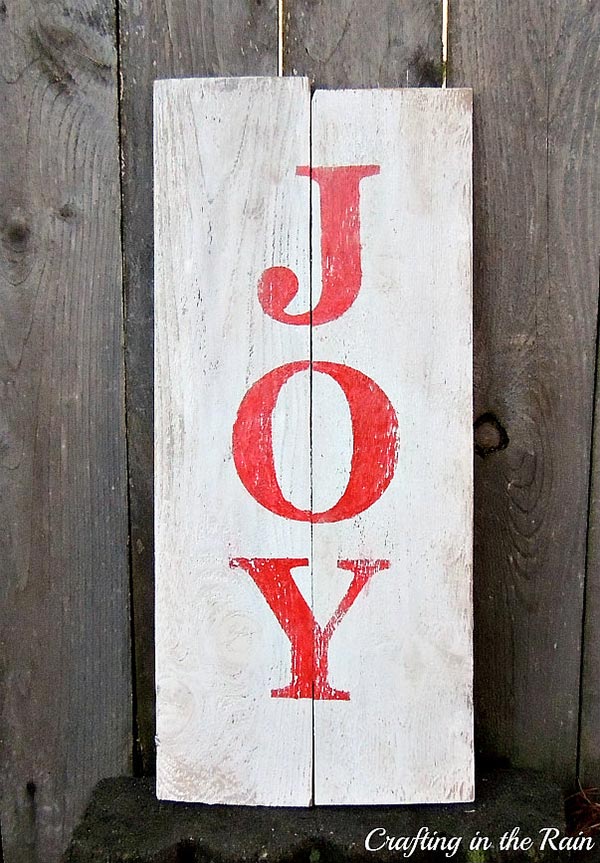 17. String Art "Joy" Sign
If you enjoy embroidery, this design is eccentric and exciting against a wooden log backdrop.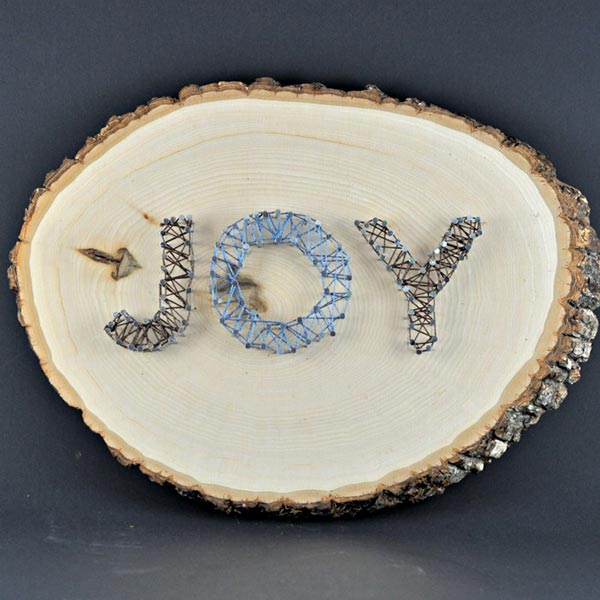 via: suburble.com
18. Faux Stained-Glass Sign
Want something a little more contemporary? Look no further.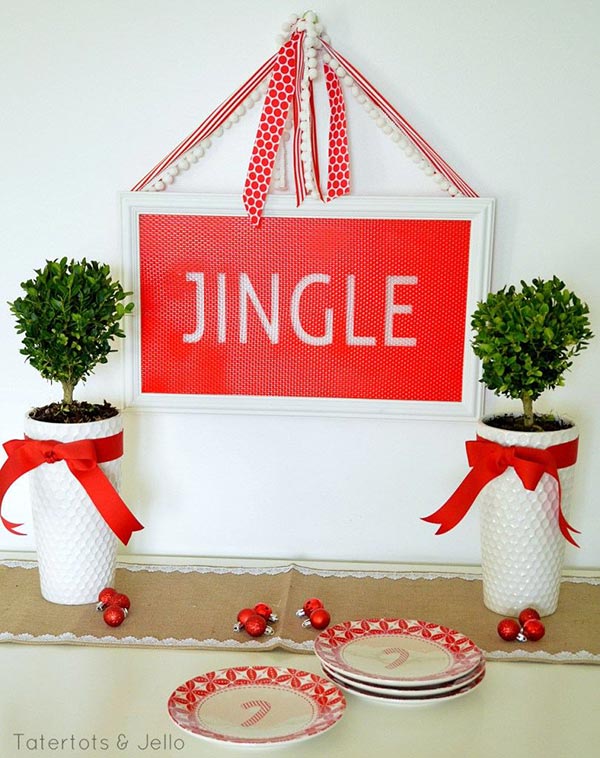 19. Silhouette + BB Frosch Christmas Sign
This is a surprisingly effective choice for merging dark and cheery themes together.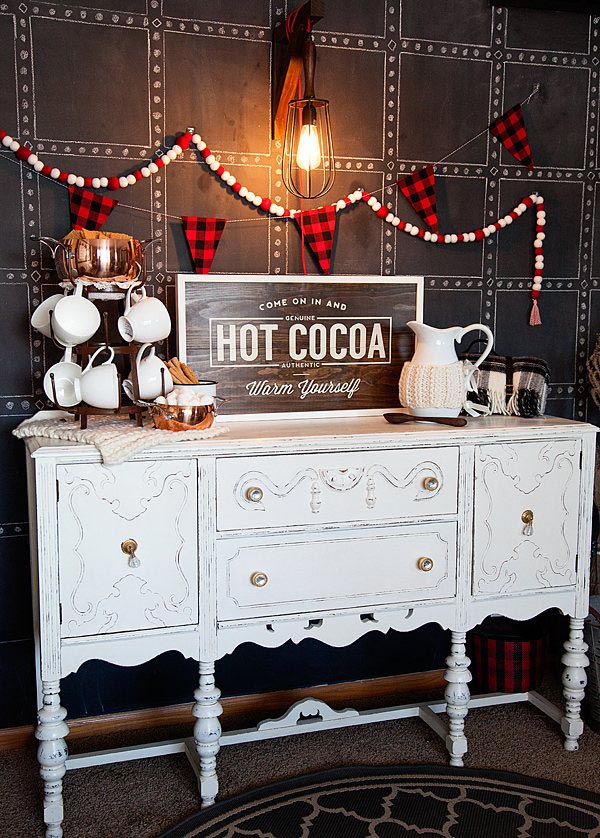 via: whipperberry.com
20. "Hot Cocoa" Sign
Any sign that foreshadows a delightful beverage is going to be an instant hit for your guests.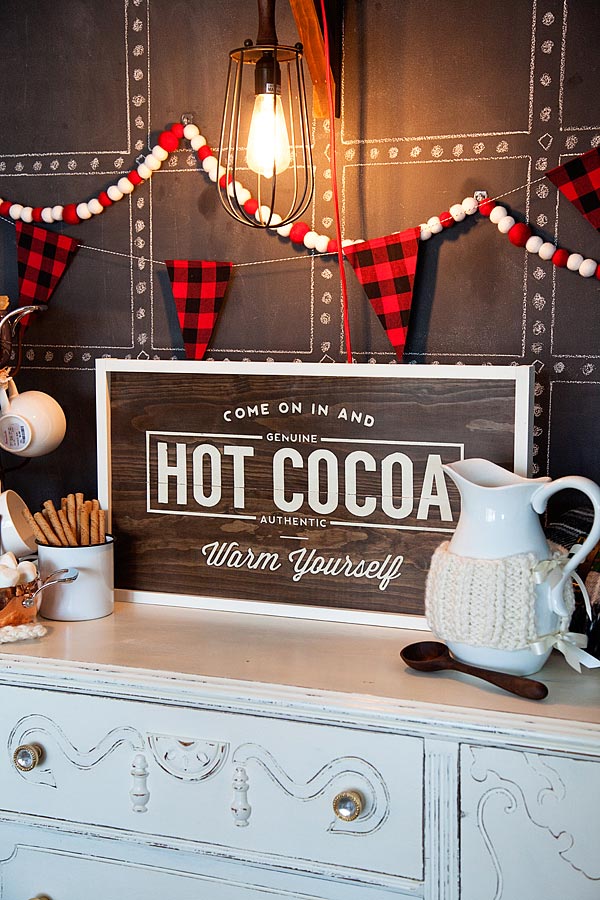 via: whipperberry.com