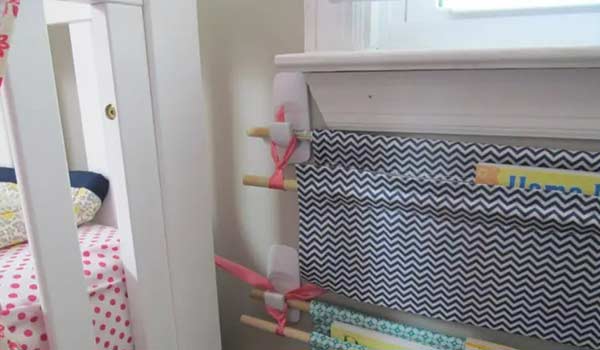 How to declutter your home efficiently, affordably, and easily? With some command hooks, you can organize your home beautifully. You just need to use some simple tricks to get the job done fast. When you rent a flat and organize things differently, you may need to do some drilling work. Permission needs to be sought from the owner before drilling the wall. That is when you must think about using command hooks.
Here are 19 incredible command hooks hacks to arrange your home in an appealing way. You can buy these adhesive hooks from anywhere at cheap prices. You can fulfill all your design ideas with the help of these hacks. Follow these amazing command hooks hacks to keep your home more attractive and organized.
1. Use Hooks to Store Plastic Wrap
You can use command hooks to store baking foil and plastic wrap. Keep wrap on the wall to make life a lot easier.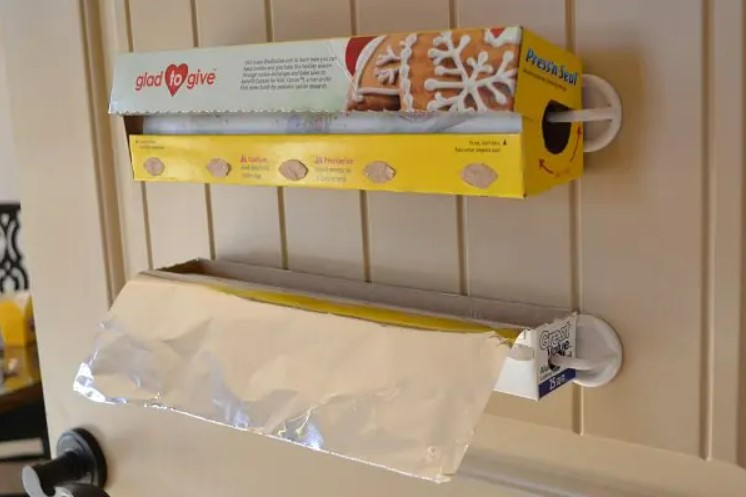 via: brightstuffs.com
2. Create a Little Book Station
Create a book station using command hooks to increase storage space and make your room more beautiful and colorful.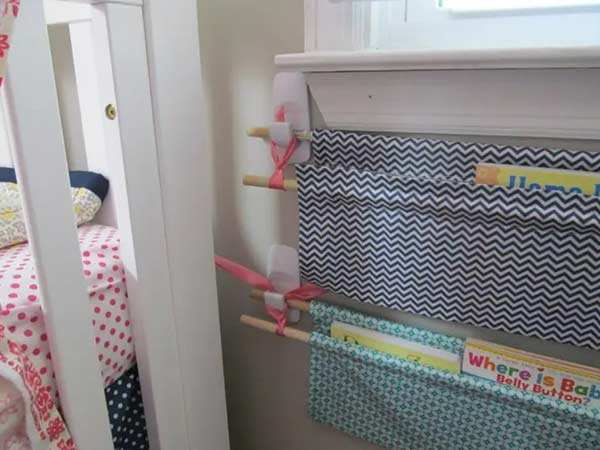 via: projectsatthepicketts.blogspot.com
3. Hang Your Kitchen Utensils
Place command hooks on cabinet doors to store your kitchen utensils perfectly. It offers easy access to all items.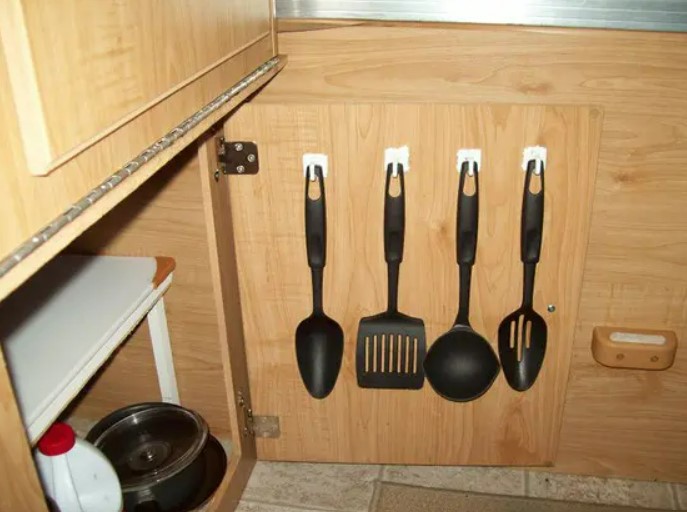 via: rugged-life.com
4. Mount Tablets in the Kitchen
Use hooks to hang tablets in the kitchen to stay entertained when cooking.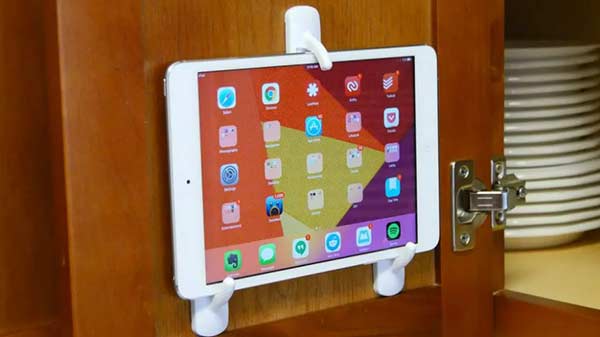 via: cnet.com
5. Make A Storage Place under Sink
Keep your brushes, clothes, and cleaning utensils under the sink. It is one of the simplest command hooks hacks you can ever find.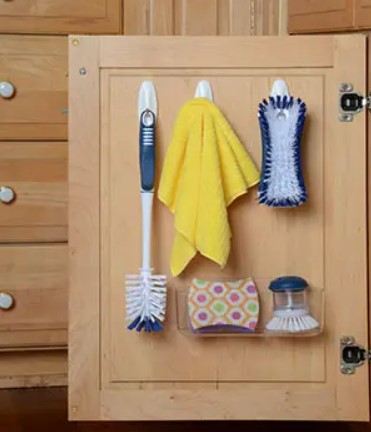 via: command.com
6. Clip on the Lights
Clip lights on the walls using command hooks to make the room bright and elegant.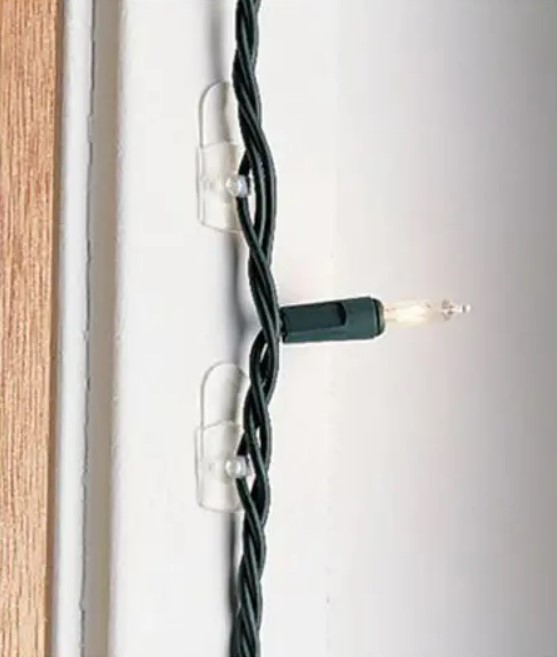 via: containerstore.com
7. Hang Your Towels in the Bathroom
Store your towels in the bathroom easily with command hooks. Make it more attractive using the ribbon.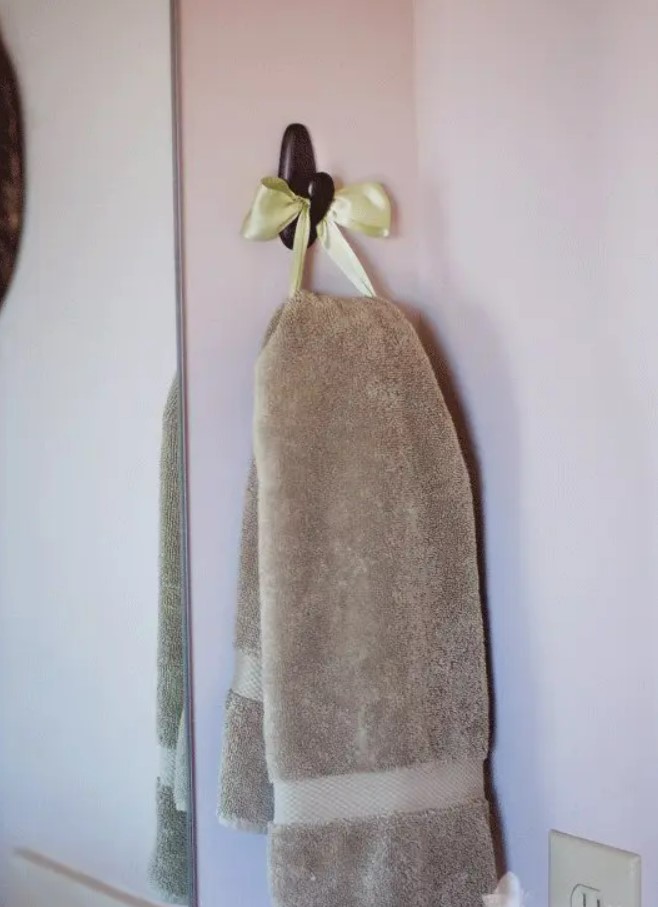 via: classiclyamber.com
8. Arrange Your Necklaces
Have fast access to necklaces by hanging them on the wall using hooks. You can decorate your wall as well.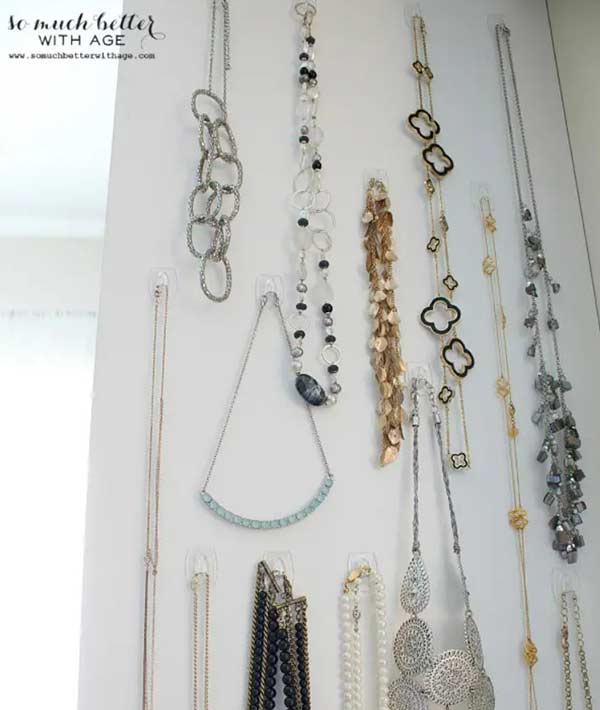 9. Make Your Own Kid Art Display
Use command hooks, curtain hooks, and café rods to find the best way to display your kid's artistic creations. You can even utilize these command hooks hacks to display pictures.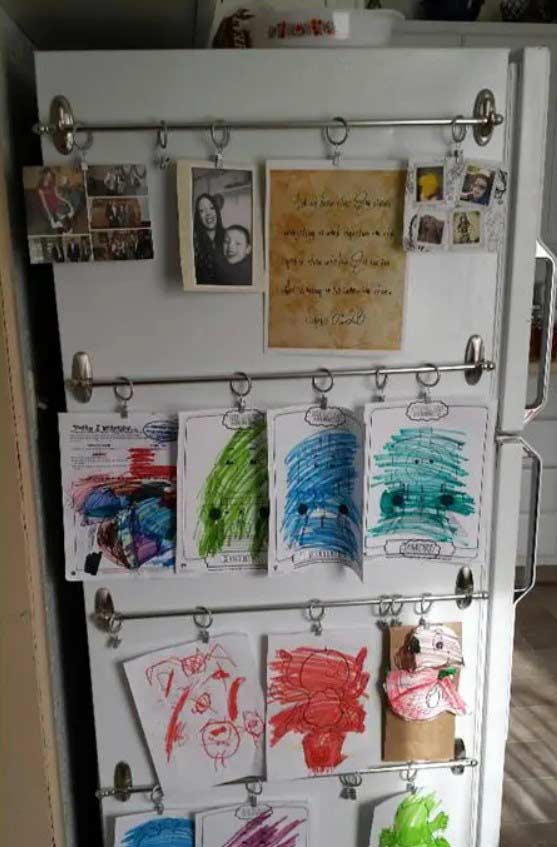 via: pinterestinspiration.wordpress.com
10. Keep Your Garbage Organized
Attach a hook to the bin and create a hole in the bag to keep your garbage organized. Hook only one end of the bag.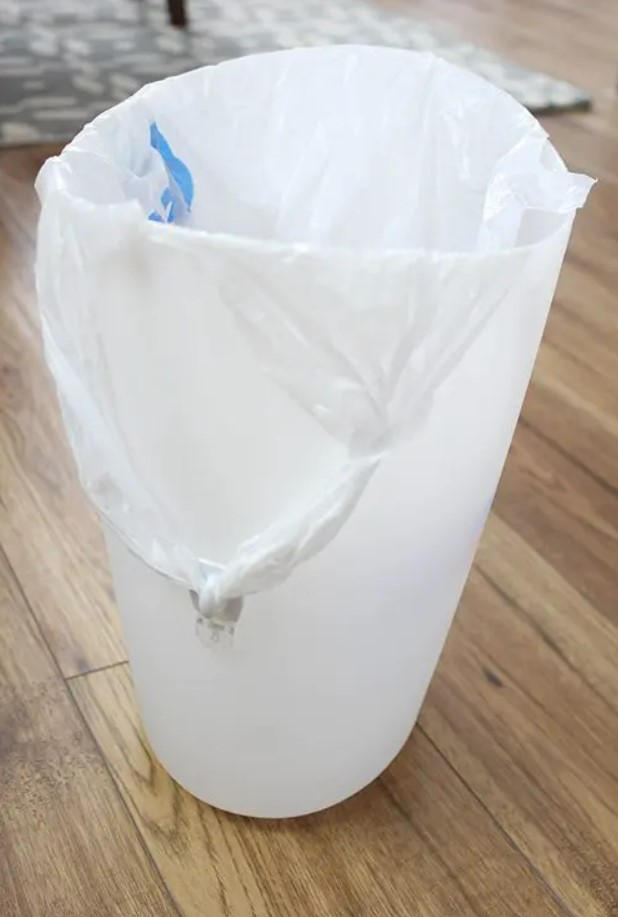 via: creeklinehouse.com
11. Hang Curtains
It is one of the best command hooks hacks to hang curtains without worrying about drilling the walls. You just need only a light rod to get the job done.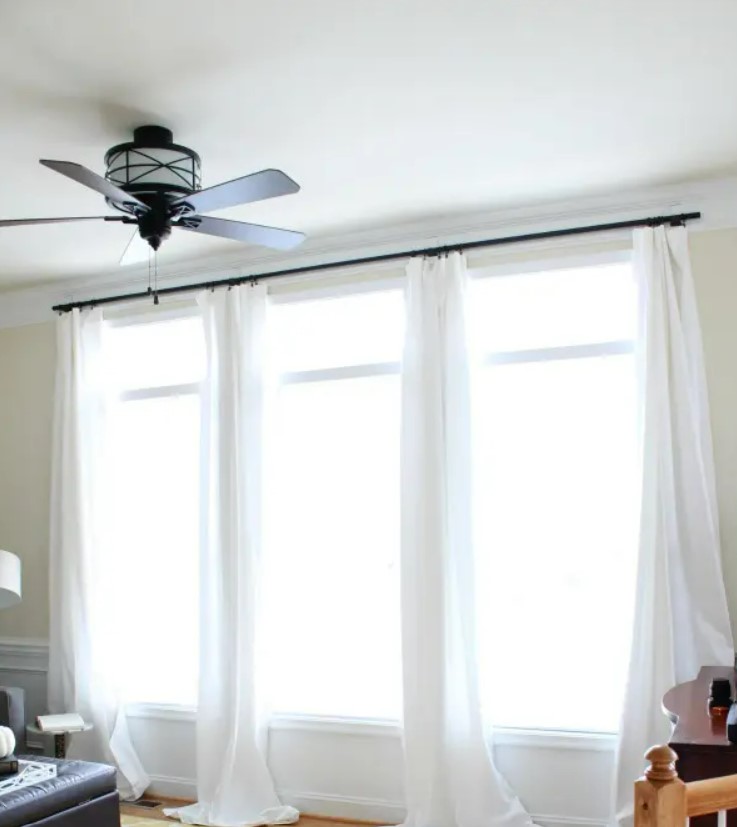 12. Keep Your Garage Organized
Attach hooks to the walls and hang cables, helmets, and more. This method helps you declutter your garage.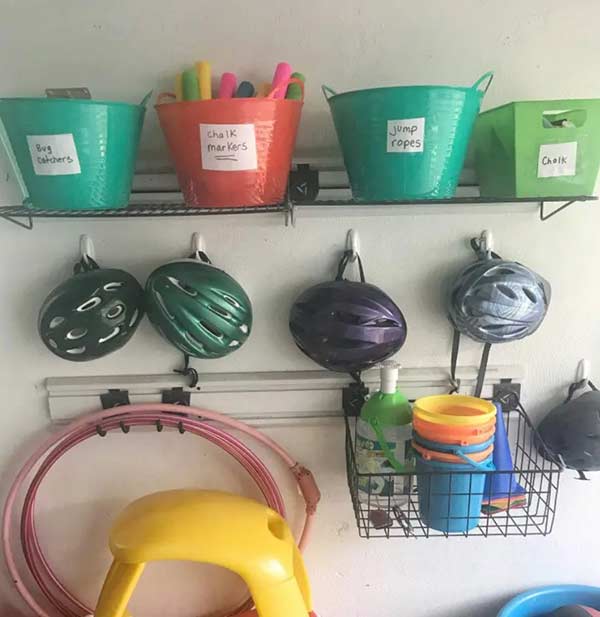 via: coffeepancakesanddreams.com
13. Utilize Hooks to Store Packets in Your Pantry
Hang all those scattered seasoning packets easily with command hooks.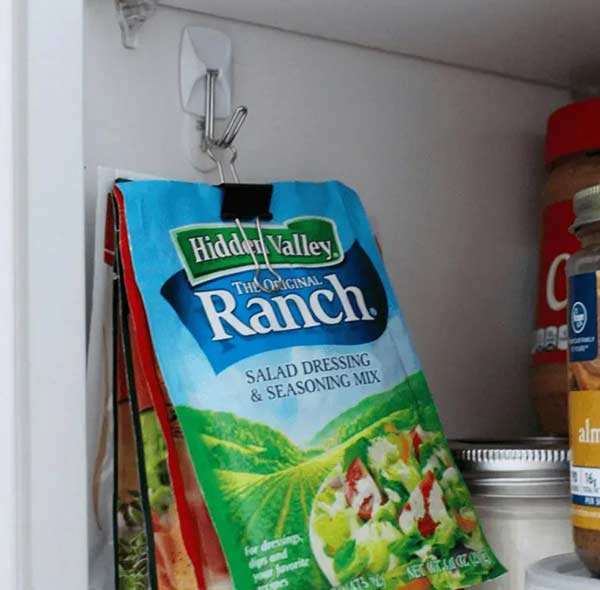 14. DIY Door Organizer
Transform an unused door into an appealing kitchen piece by coloring and hanging your items with hooks.
via: creatingreallyawesomefunthings.com
15. Decorate Your Home with Mason Jars
Hang fake flowers in mason jars with command hooks to make your room inviting.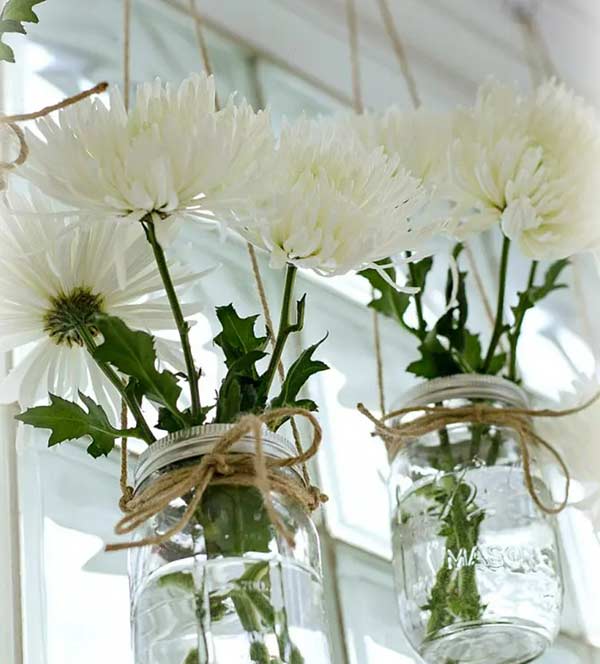 via: itallstartedwithpaint.com
16. Store Bathroom Appliances
Attach command hooks to the sink and hang a basket to store your hairdryer or straightener.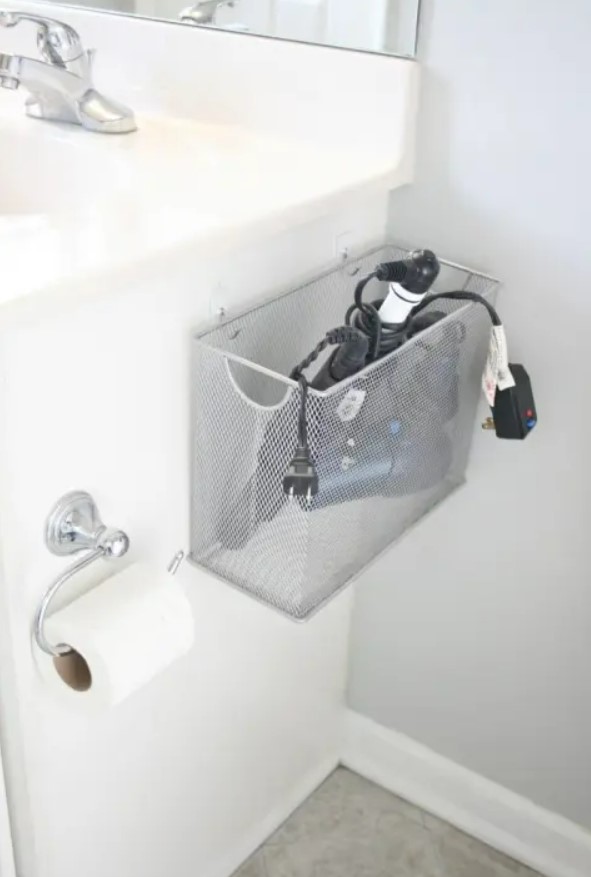 via: dreamgreendiy.com
17. Store Your Food Trays
Arrange your food trays easily with command hooks attached to the cabinet door.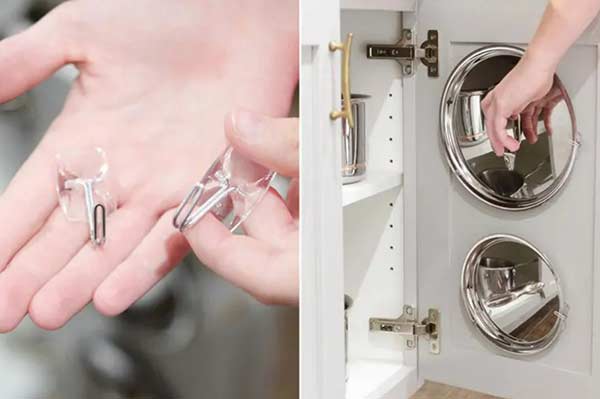 19. Create Your Own Storage Space in the Cabinets
Attach a file holder to the cabinet door using a few command hooks to store cloths, foil, store baking paper, and more.