Awesome and Low-budget Ways To Re-purpose Old Furniture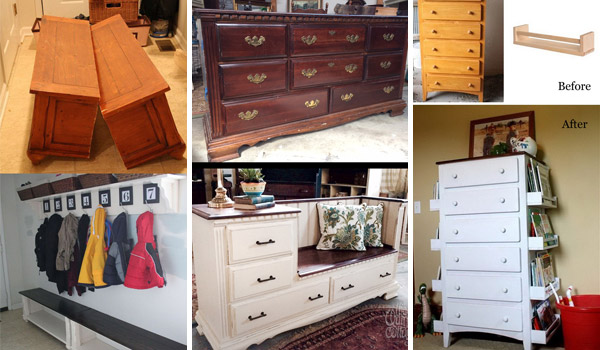 If you have any pieces of furniture you would like to repurpose or give a new life to, then you are at right place. You don not need to throw those old furniture away or donate, because there are a lot of exciting and creative way to give a new meaning to them. Just imagine: old dresser can be made into charming benches with storage, bulky dresser drawers can be removed to make way for wine rack, and repainted kitchen cabinets can become child's desk… You just pair your creativity with effort and hard work. And one thing's for certain: repurposing furniture is an easy way to save some money on new furniture.
1. Child's Desk Rebuilt From a Kitchen Cabinet

Tutorial: ehow.com
2. Old Drawers Into Porch Planters
Tutorial: mylove2create.com
3. Repurpose Old Drawers To Kids Bookshelves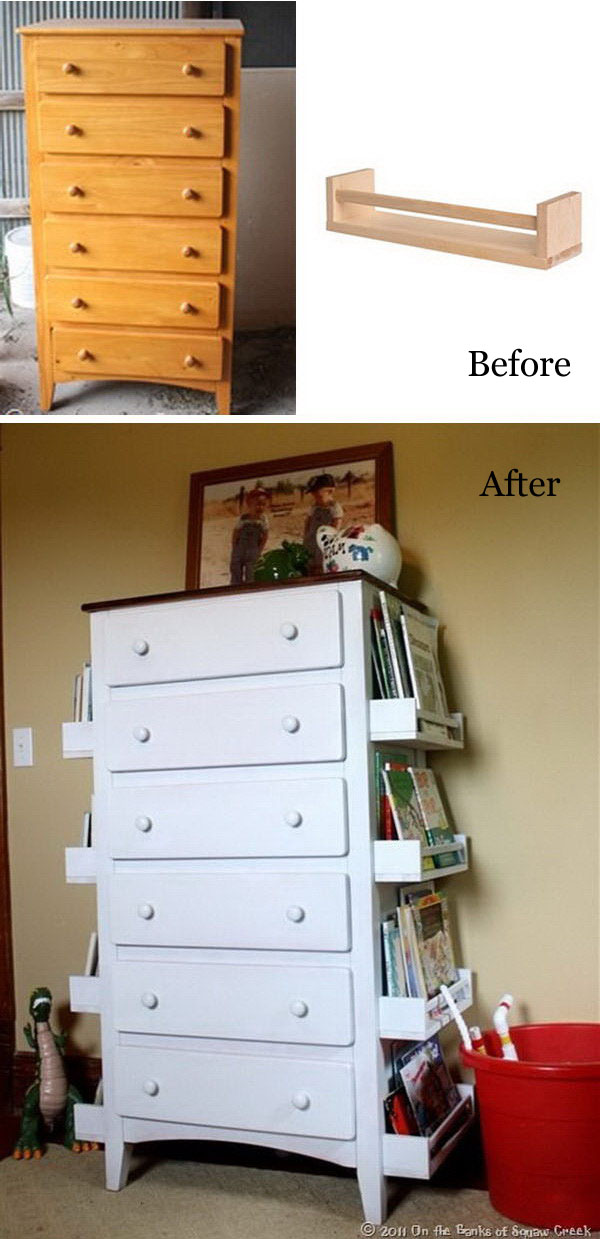 Tutorial: onthebanksofsquawcreek.com
4. Transform a Vintage Headboard into a Chalkboard Coat Rack Shelf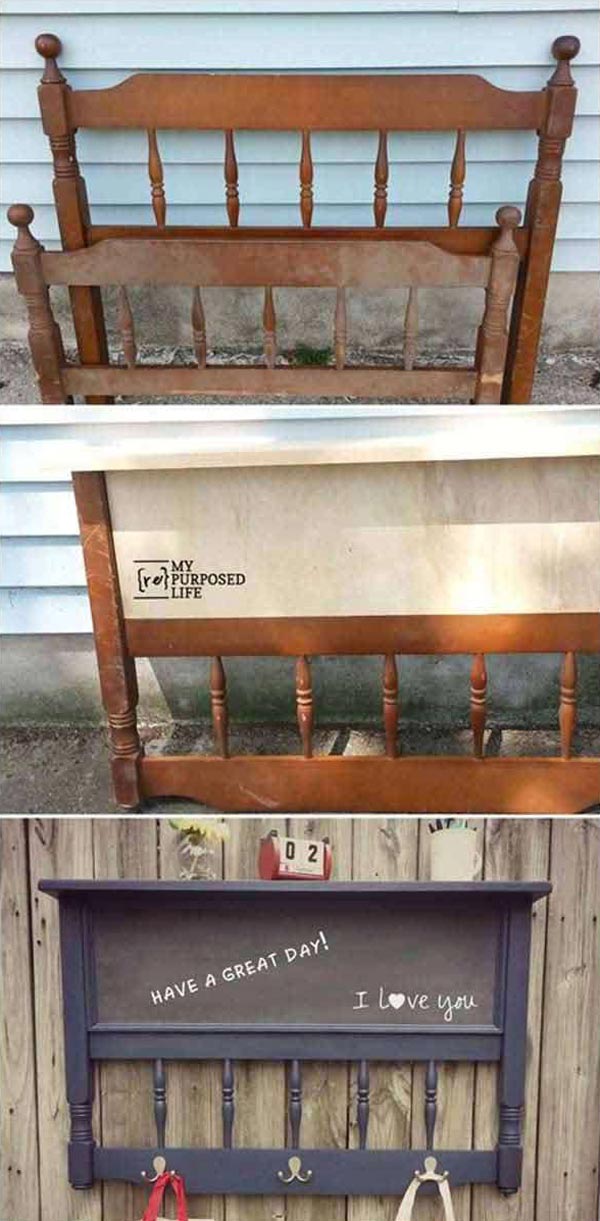 Tutorial: myrepurposedlife.com
5. Cupboard Makeover Using Image Transfer

Tutorial: artisanenhancements.com
6. Old Step Stool Turn Into a Lego Table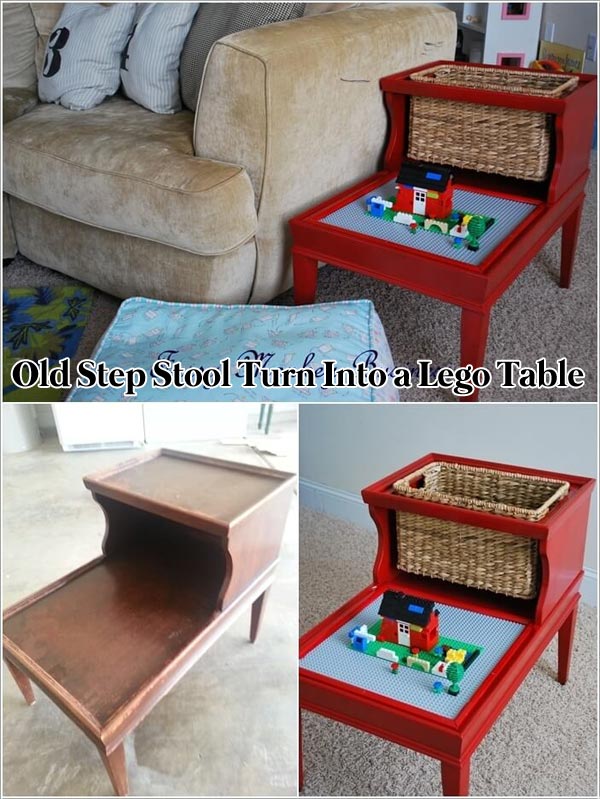 Tutorial: fussymonkeybiz.blogspot.com
7. TV Stand Makeover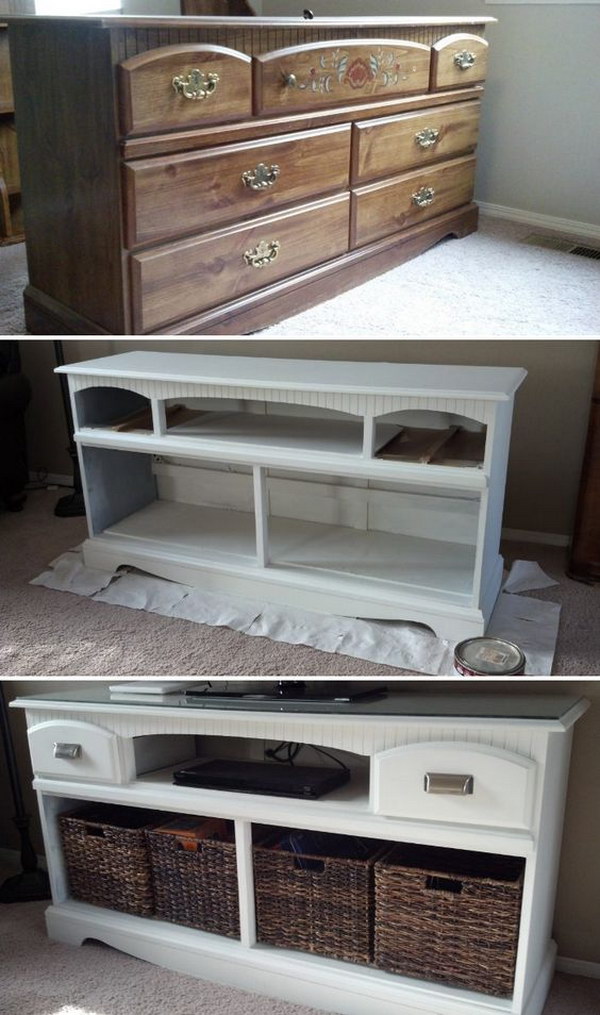 Source: handimania.com
8. Dresser Hutch Turned Into Shelves For The Bath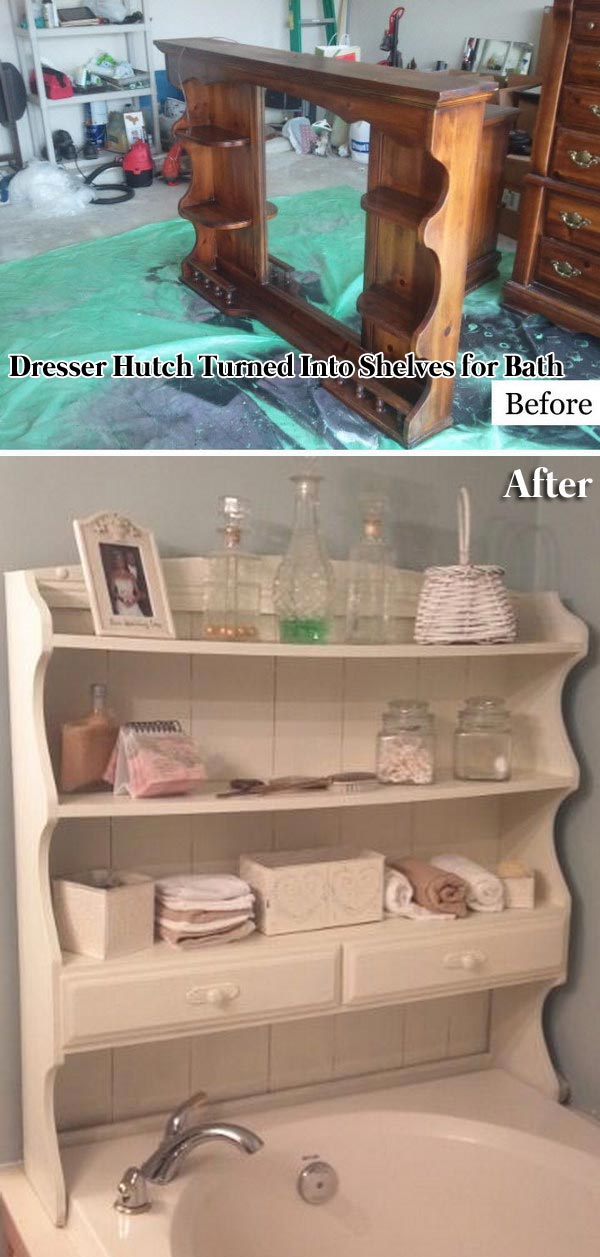 Source: stylefromthesticks.com
9. Turn An Old Buffet Into An Entertainment Center by Attaching the Corbel and Bottom Trim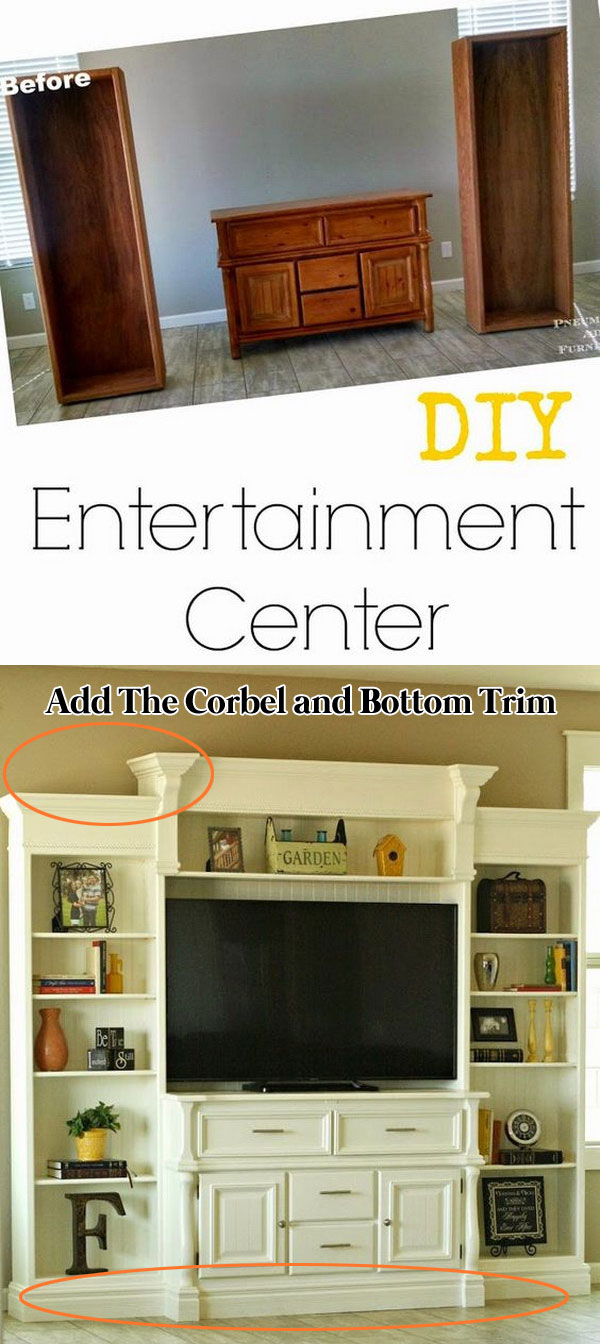 Tutorial: pneumaticaddict.com
10. Give an Old Tabletop a Makeover with Adhesive Subway Tiles
Tutorial: tatertotsandjello.com
11. Old Window Coffee Table

Source Unknown.
12. Dresser to Wine Rack DIY

Tutorial: thehappyhousewife.com    &     thecharmingfarmer.com
13. Headboard Built From Old Doors

Tutorial: infarrantlycreative.net
14. Turn a Crib Into a Bench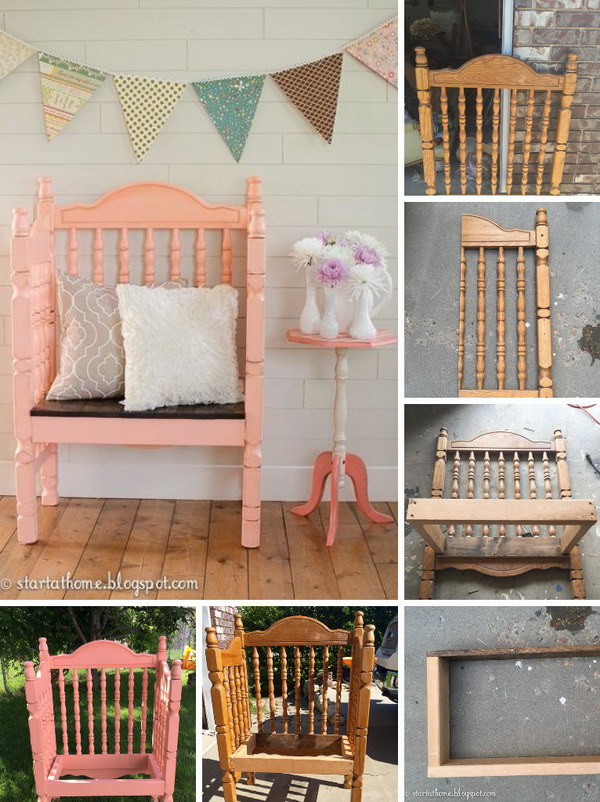 Tutorial: startathomedecor.com
15. Kitchen Island From An Old Door

16. Back Porch Headboard Swing

Tutorial: therusticpig.com    &    junkmarketstyle.com
17. Cubby Organizer Made From Old Drawers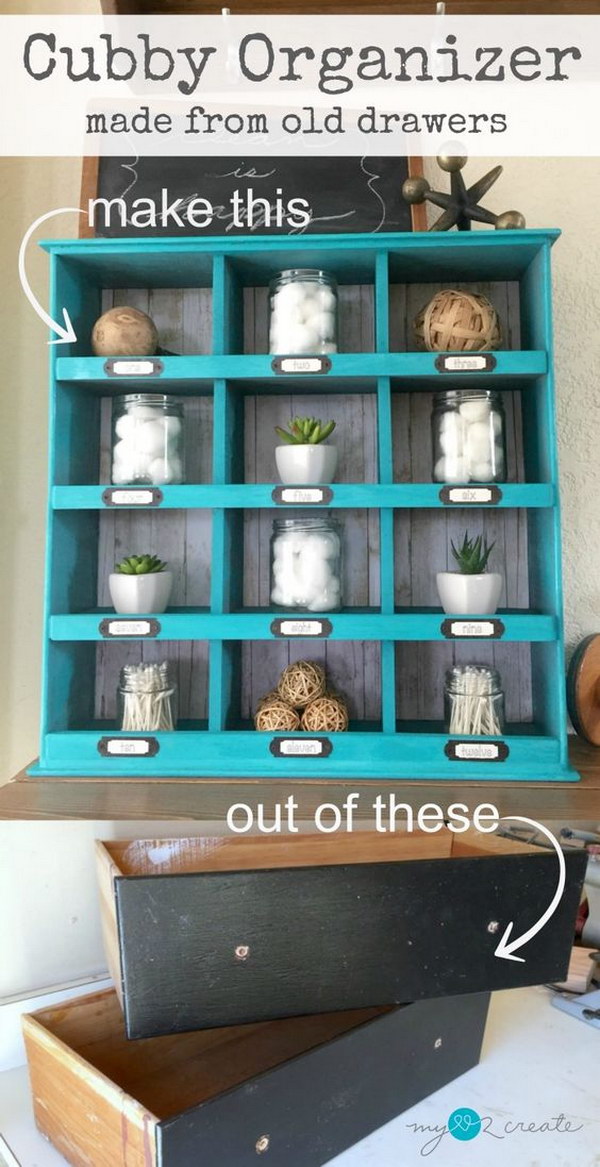 Tutorial: myrepurposedlife.com
18. $10 Thrift Store Cabinet Makeover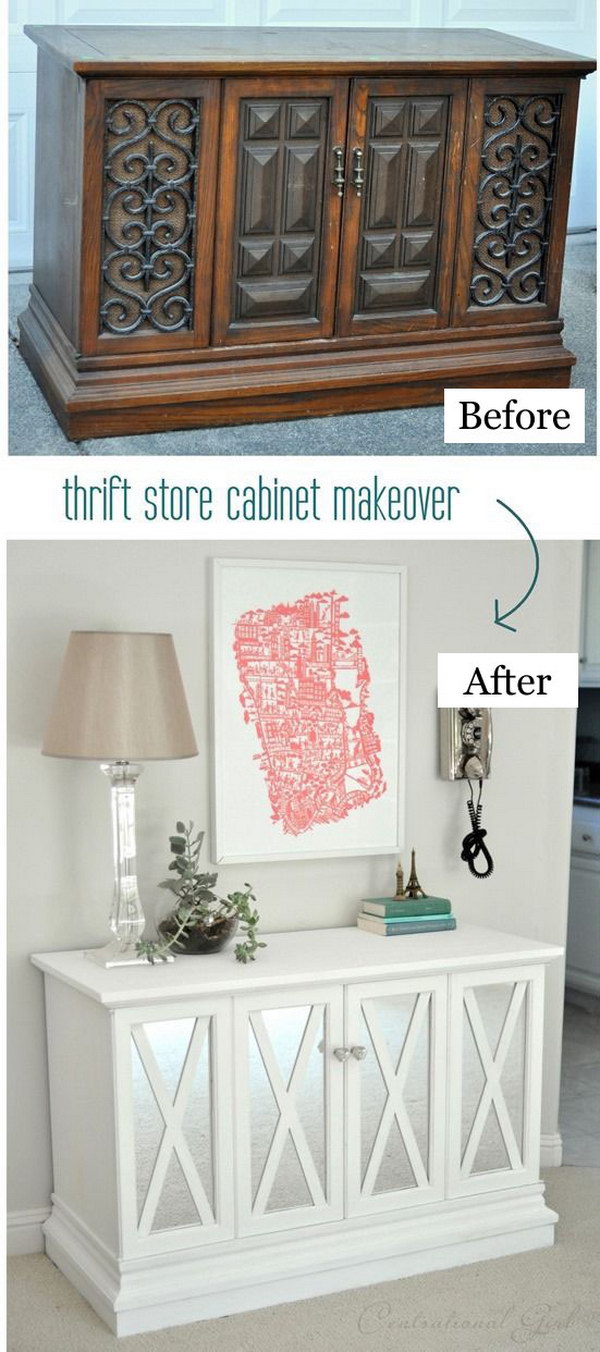 Tutorial: centsationalstyle.com
19. DIY Kid's Dress Up Storage From An Old Tall Boy Dresser

Source: ramblingrenovators.ca
20. De-Drawered Trendy Black Day Bed

Tutorial: photokapi.com
21. Cut a Table in Half to Create a Long Folding Table with Storage Underneath for Dirty Clothes.

Tutorial: thriftdiving.com
22. French Book Shelf From A Frightening Dresser

Tutorial: 4theloveofwood.blogspot.com
23. A Dresser Transformed into a Bench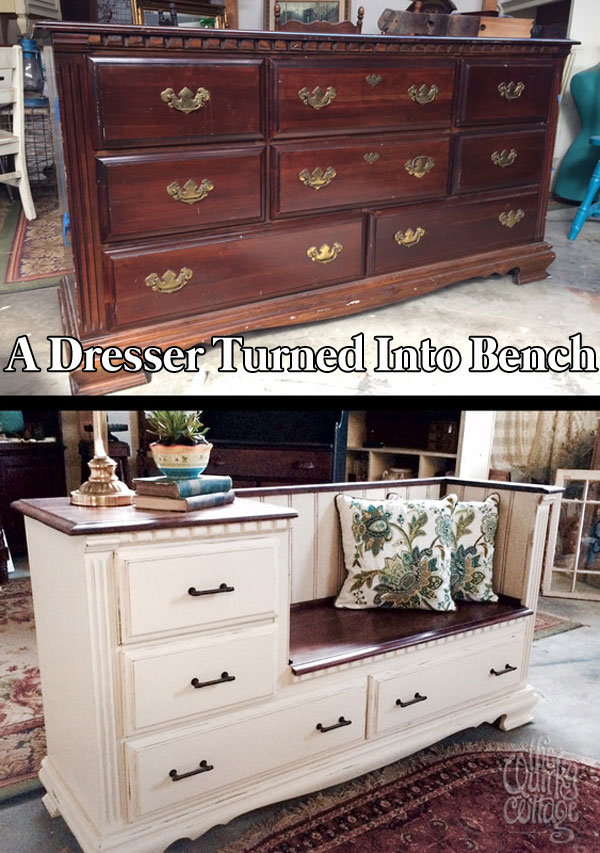 Source: thequirkycottage.com
25. Bench From Recycled Headboard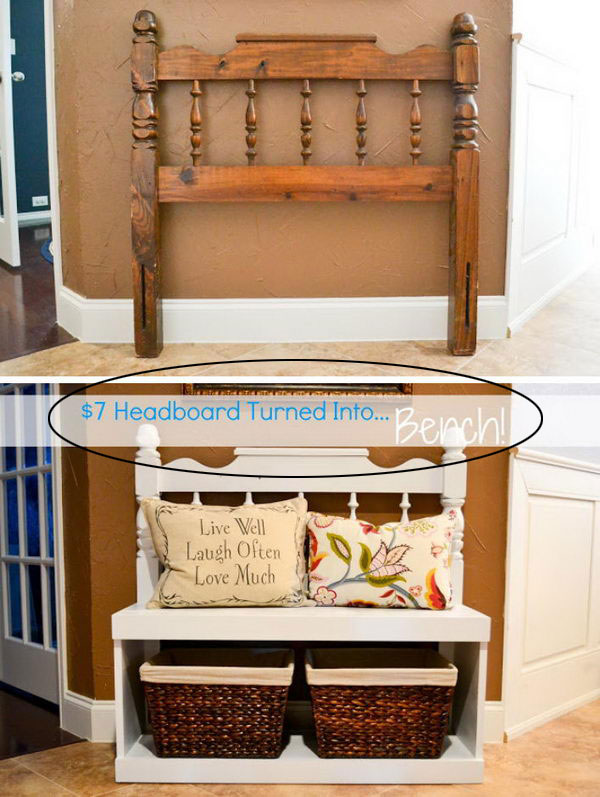 Tutorial: jenandjercook.blogspot.com
26. Old Dresser Turn Into a Bathroom Vanity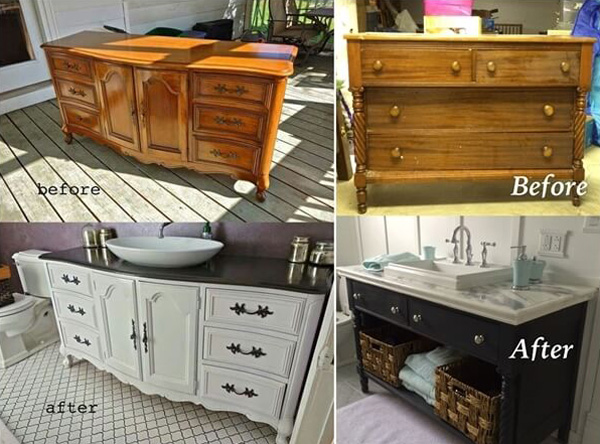 Source: amazinginteriordesign.com
27. Repurpose Dresser Drawers into a Veggie Garden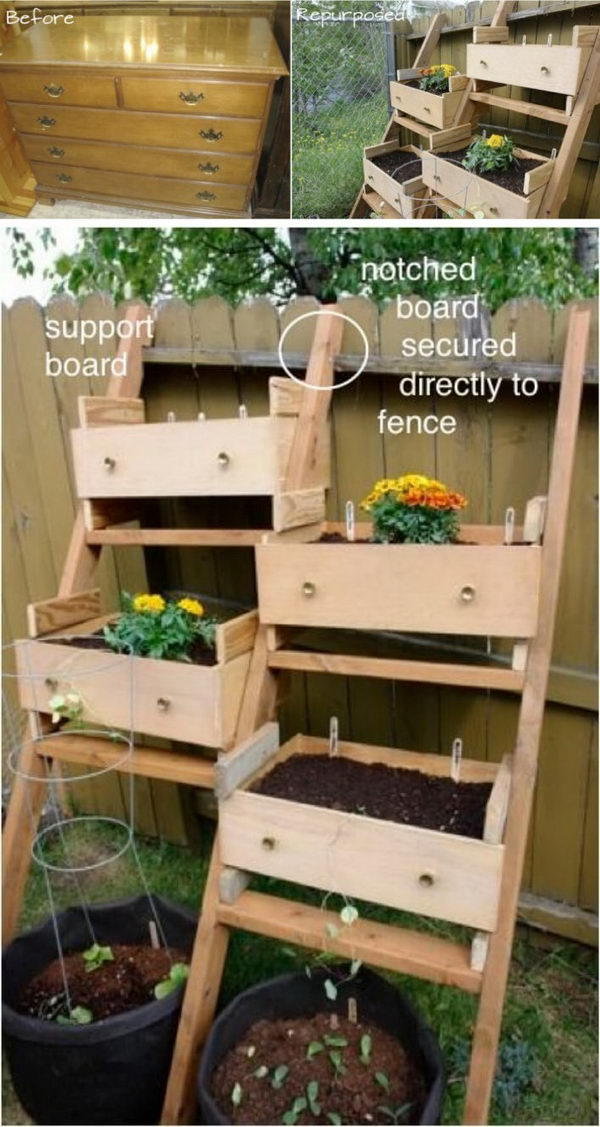 Source: homejelly.com
28. Mudroom Bench from an Old Coffee Table

Tutorial: 320sycamoreblog.com
29. Old Dresser Makeover with Shutters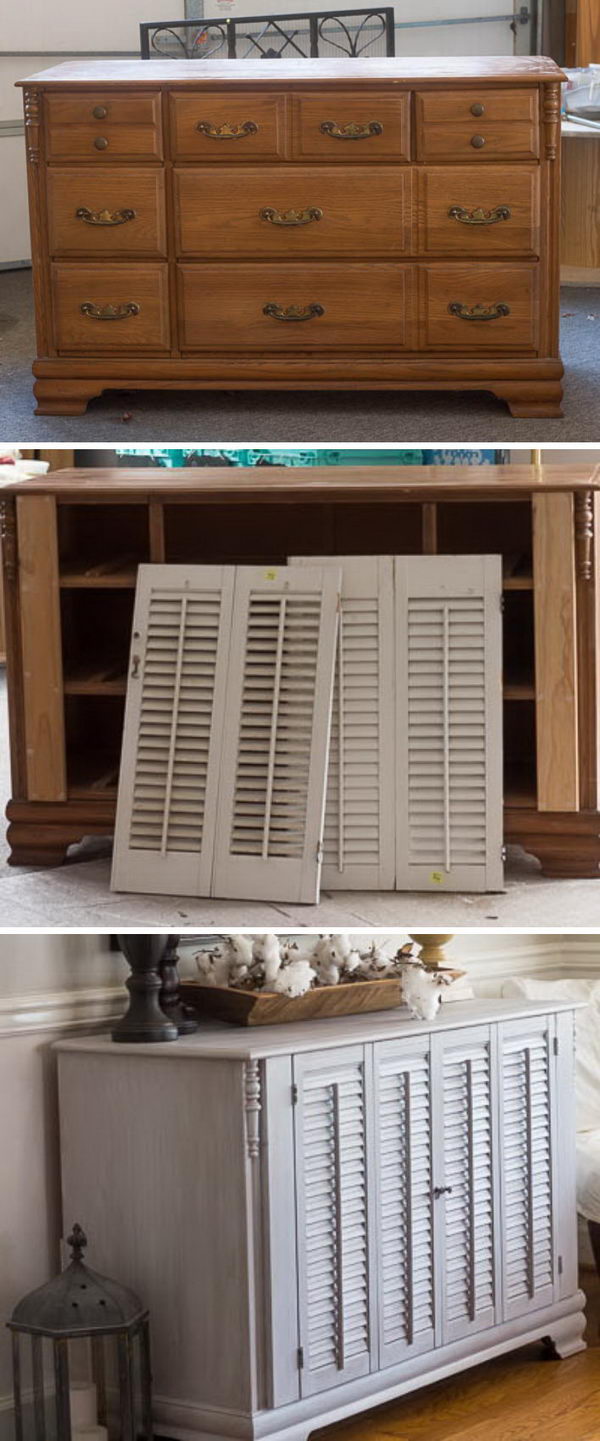 Tutorial: savvyapron.com